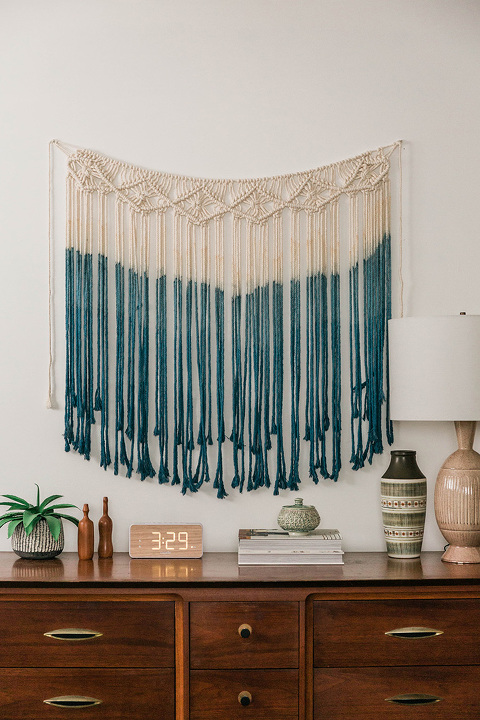 Today's my first day back in the office, and I'm feeling great! My winter break was really energizing and it was wonderful to spend uninterrupted time with family (I'll be sharing a full recap of my break later this week, actually, so stay tuned). Anyway, I couldn't be more thrilled to unveil my very first DIY project of 2020: this DIY Indigo Macrame Wall Hanging.
I put this project together at the end of last year for Hunker, and I don't mind telling you that I was a little anxious about it before I started. Until this project, I had never worked with a vat full of dye, so it was nerve-wracking, to say the least. Happily, I lived to tell the tale, and I'm also feeling ready to tackle lots more dyeing projects throughout the new year ahead.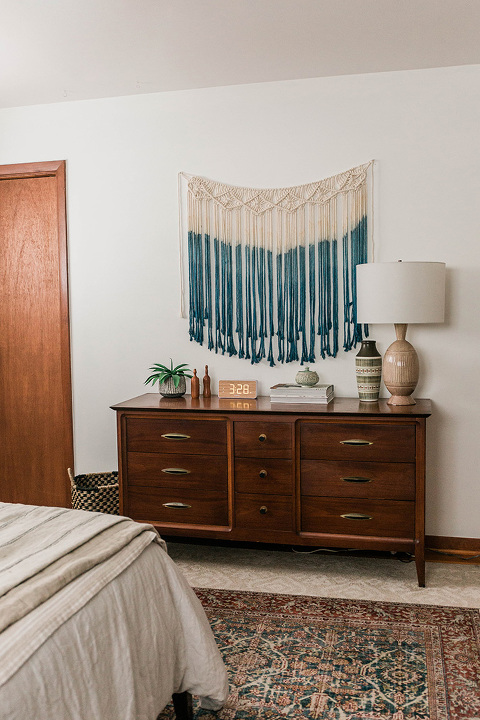 Hop over to Hunker here to get the full scoop on how to make your own DIY Indigo Macrame Wall Hanging. Have you ever worked with natural fabric dye before? I purchased the indigo dye kit off Etsy from this shop, and was super impressed with the results. I couldn't recommend it more in case you're looking to try something similar. What's at the top of your 2020 DIY to-do list? Let me know in the comments below!