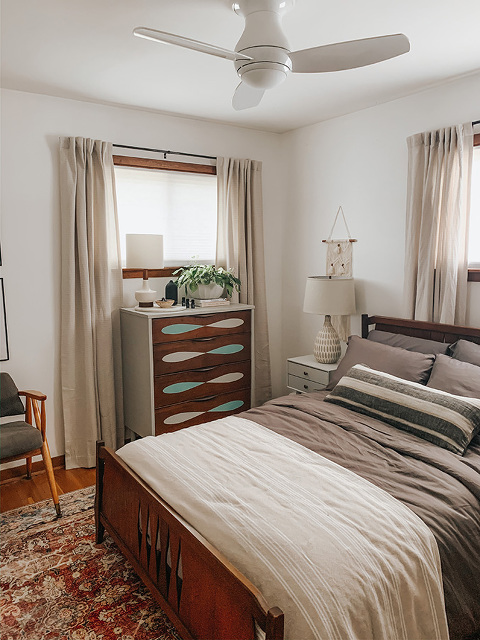 If it weren't for my standing Monday/Wednesday/Friday pottery studio schedule, I probably wouldn't leave the house all that often these days. I just hate cold weather that much, and prefer to stay cuddled up at home with my fluffiest sweaters, the heat on high.
The one thing that makes being stuck inside a little more manageable and enjoyable, though, is my collection of diffusers. I'm a sucker for pretty much everything Vitruvi launches, so we have one of their stone diffusers in almost every room of our house. It's safe to say that we power those puppies up at least once a day, so I thought it might be fun to share two of my favorite blends to run on a chilly winter day
(Psssst…shop using this link and then get 20% off your order with code "DREAMGREEN" at checkout)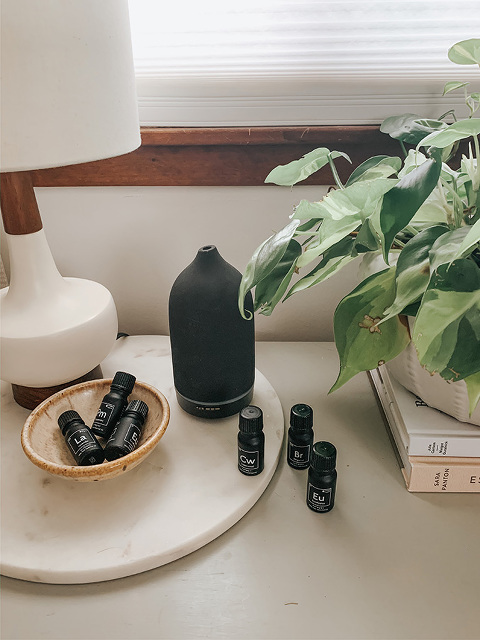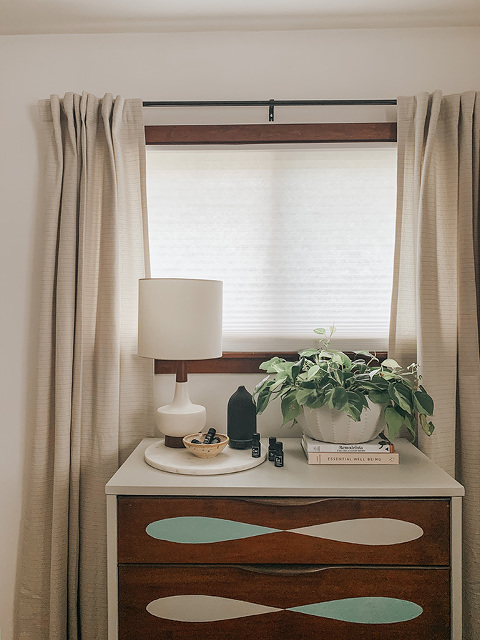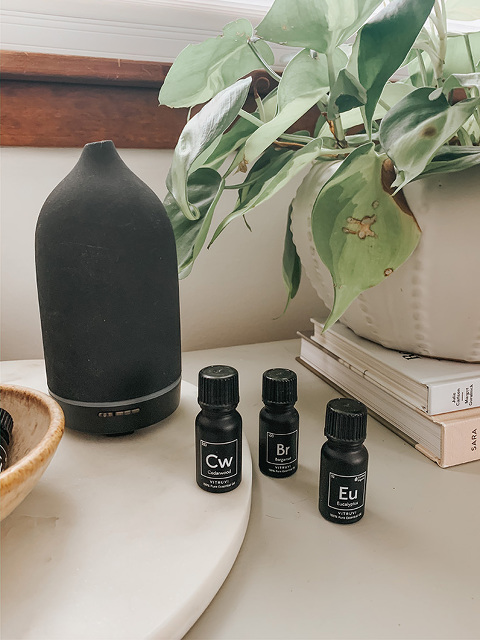 Cedarwood, Bergamot, Eucalyptus
If you forced me to choose my favorite essential oil of all time, it would probably have to be Eucalyptus. It's my go-to soothing scent whenever I start feeling sick, but, at the same time, makes me feel like I'm at a high-end spa. Combine those benefits with earthy oils like Cedarwood and Bergamot, and you've got pretty much the perfect air purifier for this time of year. If winter had a smell, this would be it.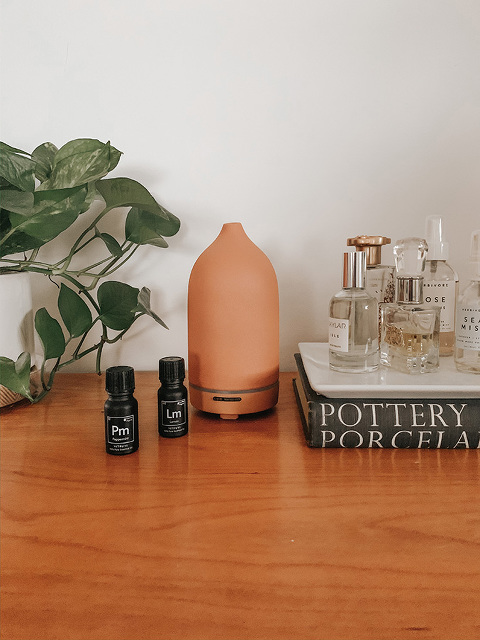 Peppermint, Lemon, Rosemary
When cabin fever settles in, I love to light my diffusers up with a blend of Peppermint, Lemon, and Rosemary. The combination of herbal and citrus scents makes me feel refreshed, and adds the perfect hint of sweetness to the air. It also goes a long way in hitting "reset" on the dry winter air that's been hanging stagnant in our house during these cold months shut inside. If I start to feel the sniffles coming on, this trio is great for clearing the sinuses, too. Perks me right up!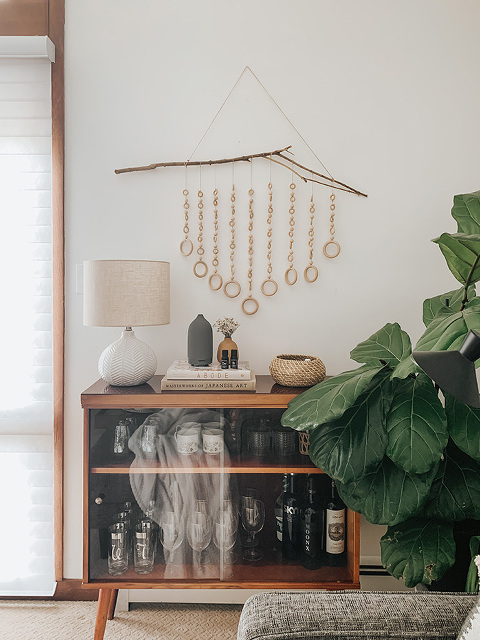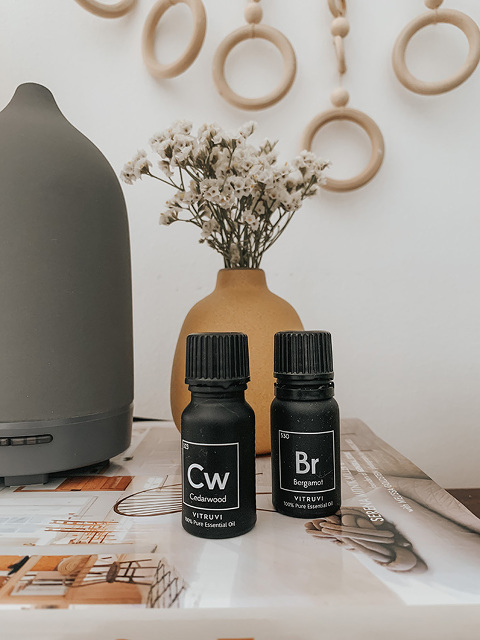 There are tons of other blends we like to use (and some oils that are good all on their own) this time of year. Most of our ideas of special blends come from this book, which is packed with diffuser recipe ideas and even tips of using oils in DIY skincare at home.
If you're curious about any of our favorite winter blends, click here to shop and don't forget that you can always get 20% off your order with code "DREAMGREEN". What are your favorite essential oil blends for wintertime?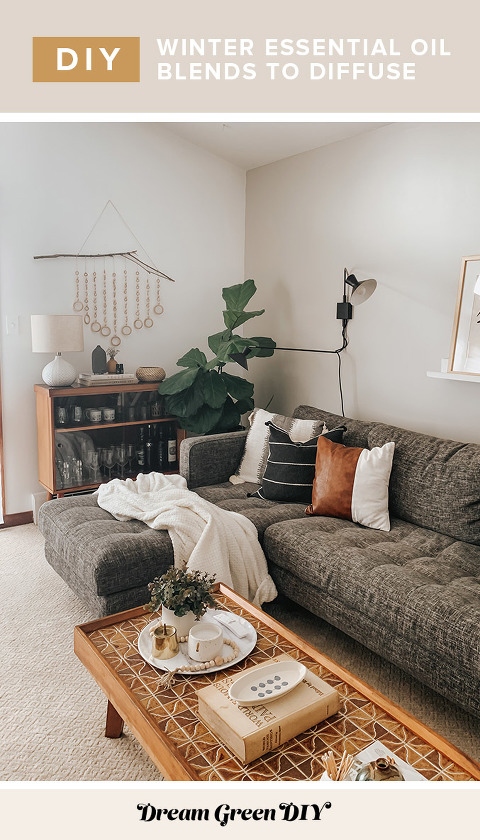 *I earn a small percentage from purchases made using the affiliate links above. Affiliate links are not sponsored. Rest assured that I never recommend products we wouldn't use or don't already love ourselves.