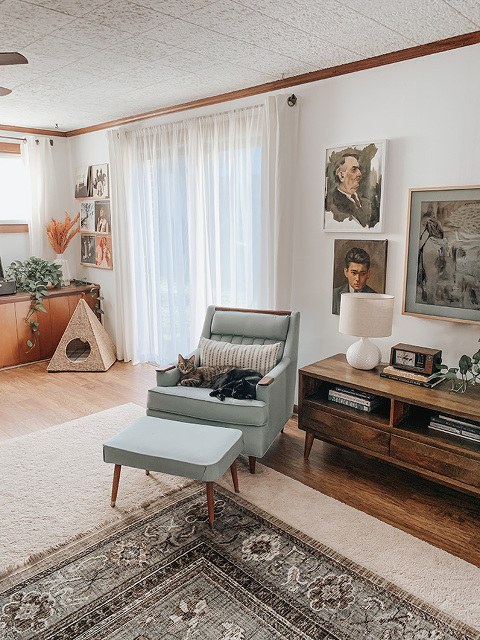 There's nothing quite like reaching the end of an especially productive week—am I right?! Here's hoping you enjoyed a good one, too. Things have been a little slow with work (ahhhh, the life of a freelancer…), which means that I've had a bit of extra time to focus on house projects. I know I've been going on and on these last few weeks about a couple of projects in particular that I've wanted to cross off my list. Well, the good news is that I'm slowly knocking each one out, and I should be ready to start sharing lots more details in the coming weeks.
In the meantime, since I've been working so hard on staying busy behind the scenes, I think this weekend ahead will be full of some much-deserved rest and relaxation—i.e. pjs and Netflix! Actually, I've really been hooked on Hulu Live lately. I'm trying to fully embrace the mid-century roots of our 1960s ranch, so I'm bingeing old movies on TCM every chance I get. So many amazing interior design ideas to steal! Keep scrolling for a handful of the cool stories I caught this past week, plus a quick list of my favorite classic 1950s/'60s films right now.
Weekend Inspiration: No.85:
1. Did you hear that Cass (of @cassmakeshome fame on Instagram) launched a new website? See her first wave of posts this way, and don't miss the saga of her DIY reupholstery project on Instagram here, either.
2. Another IG pal of mine just launched a new website, too. Click over here to take in tons of inspiration created by Gabriella of @designonhermind. I adore her simple, light, bright, and airy aesthetic.
3. This DIY Dried Pampas Grass Wreath is such a fun way to add a pop of pretty texture to your walls.
4. Please excuse me while I go add all of these books to my 2020 reading list.
5. A little sad update on my "no spend" challenge for January…I kinda blew it on a carload of vintage furniture earlier this week. I'm planning on limiting my spending in February, too, so I can make up for it. This handmade pillow cover might just ruin next month's commitment, though…(kidding)
6. Before I forget, here are the six old movies I've loved from the past few weeks of devouring every single one I can catch on TCM: The V.I.P.s, Sunday in New York, The Best of Everything, Boys Night Out, The Three Faces of Eve, and Any Wednesday.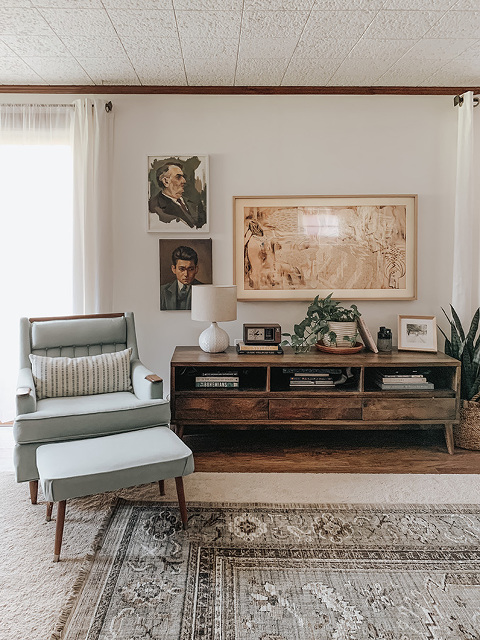 *I earn a small percentage from purchases made using the affiliate links above. Affiliate links are not sponsored. Rest assured that I never recommend products we wouldn't use or don't already love ourselves.