Now, more than ever, I'm excited to work on creating rooms that feel like a comfortable, relaxing oasis in our home. I'm determined to add soft textiles, thick layered rugs, and soothing colors to every room, and the first one where I think I actually pulled that off was our master bedroom.
It has gone through quite a few different looks over the years, but the current one feels most like John and me. The design process for us DIY designers is an evolution, after all. It's rare that we get it juuuuuuust so on the first try, and I'm of the mind that that's okay. I've made a few bad choices (like pushing myself into minimalism when it wasn't a good fit for our family!), but the design situation in our bedroom right now feels natural and right.
Keep scrolling for a list of links to all the products we're loving in our bedroom these days, and let me know in the comments if there's a particular piece that didn't make it onto the list. If there's a vintage item, I did my best to source look-a-like furniture that will get you the look of an antique without the wait or high price tag. Whether you use similar choices that we made, or you pick your own unique finds, here's hoping you manage to create the oasis of your dreams this spring—you deserve it!
Get The Look: Our Master Bedroom
2. Top area rug
4. Bed
5. Ceiling fan (similar)
6. Diffuser
7. Nightstand (similar)
8. Curtains (in 'White')
10. Bedding (in 'Sand')
11. Table lamp base
12. Table lamp shade
Oh, and one quick housekeeping note before I go! I made the decision late last week to try my best not to talk about the coronavirus situation here on the blog or on social media. I made this announcement on Instagram Thursday evening, but thought it was appropriate to share my thoughts here on the blog, too. Keep reading in case you missed the "official" post on social media:
There's obviously a lot going on right now, and it has turned just about all of our households upside down. Most of us are feeling some combination of stress, annoyance, and even fear. I know I've been absolutely inundated with information and headlines this week on social media, and it's honestly driving me a little batty. I know it's important to stay informed, but "too much" really is too much.
So, I'm going to do my best to commit to sharing nothing but positive, lighthearted things here on this account. I'm going to keep things feeling as normal and home-focused as I can. This isn't to shut out reality or to encourage ignorance. It's more a chance for me to offer you (and probably myself, too) an escape from all of the emotional turmoil in the world. Many of us are about to stick a little closer to home anyway, so now might just be the perfect time to talk about making that space as magical and comforting as it can possibly be. Are you with me? I hope so! In the meantime, stay well, my friends!! We're all in this together.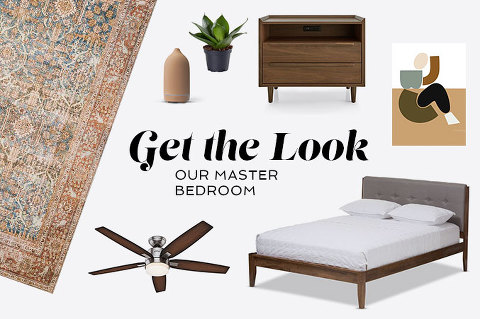 *I earn a small percentage from purchases made using the affiliate links above. Affiliate links are not sponsored. Rest assured that I never recommend products we wouldn't use or don't already love ourselves.