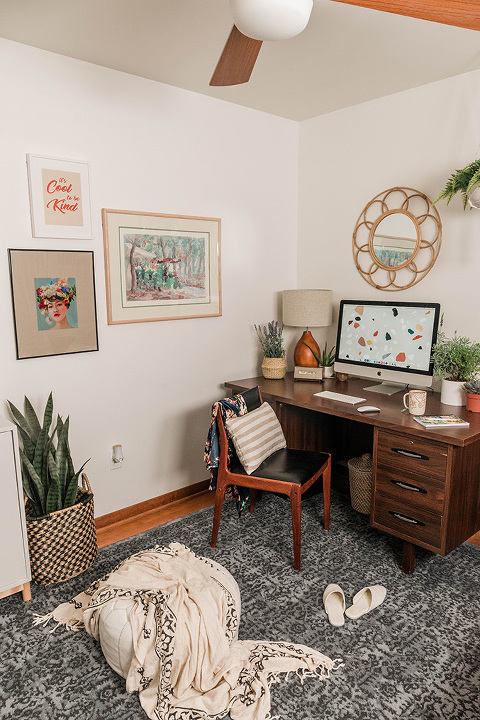 I don't know about you, but I've been so distracted by all of the alarming news headlines that I almost overlooked the fact that spring is just one week away! In honor of the impending change in seasons, I wanted to round up a quick list of cold weather projects that we can all tackle indoors this weekend (and on any other straggler cold day that I'm sure will crop up during the transition to full-on spring).
I hate to add to the sensationalization of this whole coronavirus thing, but there's also a chance that we might all be sticking a little closer to home these next few weeks, too, so now's the perfect time to stock up on craft and furniture makeover supplies so you can creatively while away those secluded hours at home.
Weekend Inspiration: No.91
1. Since we'll soon be switching the inventory of our coat closet over to our most-used spring jackets and boots, it might be the perfect time for a revamp! I'm thinking about pulling inspiration from this closet makeover.
2. I tend to schedule my houseplant upkeep chores around the turn of each new season, so this post all about how to pot and repot indoor plants caught my eye.
3. Speaking of greenery, this DIY gold ring hanging planter project stopped me in my tracks. I love the circular shape and the fact that it would put my houseplants out of reach from our pets.
4. One of my personal favorite weekend crafts from the past year was this DIY wooden dashed desktop paper tray. The best part is that it makes use of supplies that you might already have around your house, so no need to run to the store!
5. If laying around watching Netflix and YouTube is more your style when stuck inside, definitely make sure to check out the mid-century home tour of actress, Dakota Johnson (article here, video tour here). It's my new dream space.
6. Again, I don't want to oversaturate your lovely little brains with coronavirus talk, but I feel led to offer at least a few of the articles that have felt especially well done to me from the past week. I copied a lot of the stock-up suggestions shared in this article via Hunker, appreciated this DIY hand sanitizer recipe, and read every word in this list of 7 things you can do today to protect yourself from the virus. Got your own article to share? Leave it in the comments below!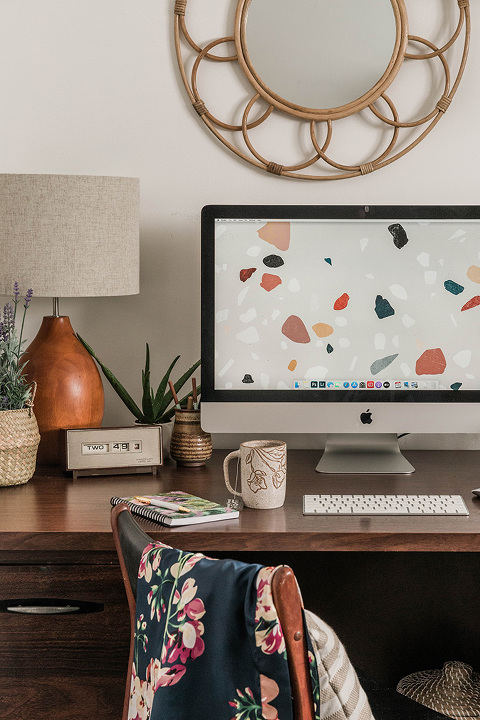 *I earn a small percentage from purchases made using the affiliate links above. Affiliate links are not sponsored. Rest assured that I never recommend products we wouldn't use or don't already love ourselves.