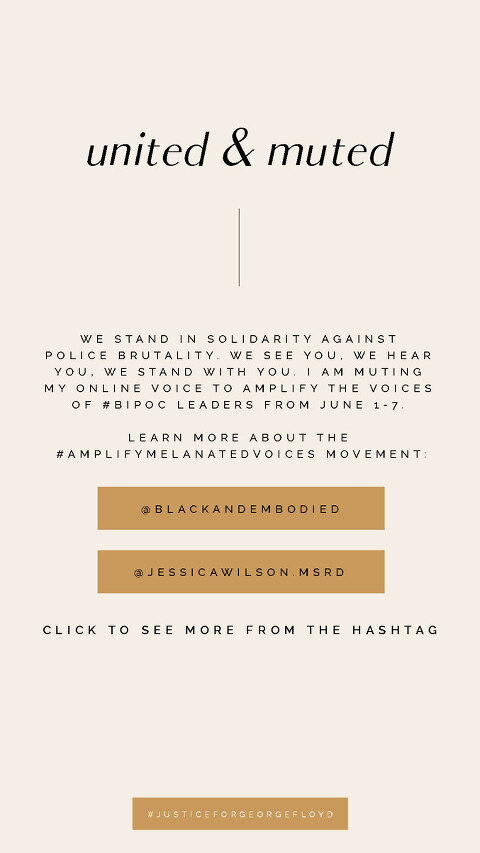 Out of respect for the social justice activism movement, I have decided to cancel all scheduled posts this week (including Thursday's One Room Challenge update) and will be muting my "everyday" online voice to amplify those of #BIPOC leaders. It's time for me to listen and learn. I have a long way to go, but I'm not going to sit in silence.
To be clear, just because I'm muting my regularly scheduled content doesn't mean that I'll be quiet on social media. I'll be resharing and publishing resources and ways to take action over on my Instagram stories everyday through June 7 (and beyond that date, too, since this is a problem that we'll need to continue our commitment to fighting).
I'm compiling a list of links below from various other blogs and websites that detail ways you can help the fight and support the Black community. If I've missed a pertinent one, please share it in the comments. This post is not one-sided, and I know that the list below barely scratches the surface. We have to work together to insight change and educate each other.
Accounts
Podcasts
Books
(all book links send you to Semicolon Chicago, a Black woman-owned bookstore)
Donate
This article via The Cut has a long list of places where donations can be made
Petition
Text FLOYD to 55156, or sign the petition linked in the graphic below
Here is a more comprehensive list of anti-racism sources for white people, including resources for parenting by Sarah Sophie Flicker and Alyssa Klein. And you can find out more about the #amplifymelanatedvoices movement from @blackandembodied and @jessicawilson.msrd by clicking those links. Lastly (for now), click the quote graphic below for direct access to the petition you can sign for #justiceforgeorgefloyd.