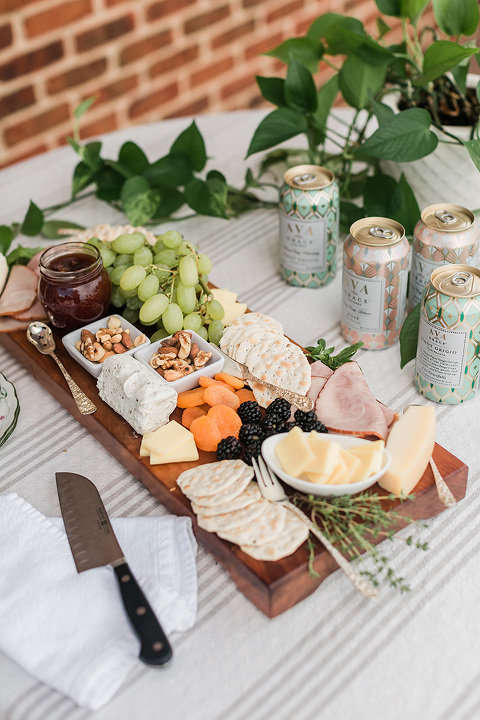 If you're like us and still committed to social distancing and quarantine because of the pandemic, just take it as an excuse to get extra creative with how you entertain—whether that's just with your significant other and your own kids, or outside with a few people you trust. Keep scrolling for some small scale entertaining ideas to try as we roll into the end of summer.
Just one quick note before we get to those links, though. It occurred to me that some of my tips might seem extreme, depending on your level of commitment to social distancing. I encourage you to keep in mind that your guests might be going above and beyond even if you aren't. Make sure you respect everyone's self-imposed bubble! These ideas below follow that mentality.
Weekend Inspiration: No.104
1. My go-to when entertaining is a cheese plate. Click back here for lots of cheese-inspired food and wine ideas to try—just make sure you have plenty of disposable utensils on hand so everyone can spear their choices from the cheese plate without having to use their hands or share tongs.
2. I hate to promote plastic, but this set of disposable plastic gold flatware is great for small gatherings when you don't want to handle other people's dinner items after use. They feel fancy enough for entertaining without risking germ transfer. That said, let's consider this a temporary suggestion just during the pandemic, shall we? **You could also try disposable bamboo utensils if you hate plastic, but I personally can't stand the feeling of wood utensils, so I'm going plastic this season.
3. If you have to go inside other people's houses when you yourself go over to a gathering, make sure you bring a mask along with you! This one via Etsy isn't medical grade, but it's better than nothing and is so beautiful.
4. A fire pit area is such a great central spot for gatherings right now since it's outside and keeps everyone relatively far apart while still being able to catch up and enjoy each other's company. I love the retro vibes (and price!) of this one.
5. When thinking through the menu of your socially distant gathering, consider doing individual ramekin dishes! That way there's very little cross-over, and people can serve themselves. I can't wait to try this recipe for Broccoli Scalloped Potatoes when we get closer to the summer-to-fall transition.
6. If you plan to serve your guests snacks, try creating separate snack bowls for less often "double dipping" of hands. This fun patterned bamboo bowl is washable and perfect for serving pretzels or popcorn to individual pairs of guests.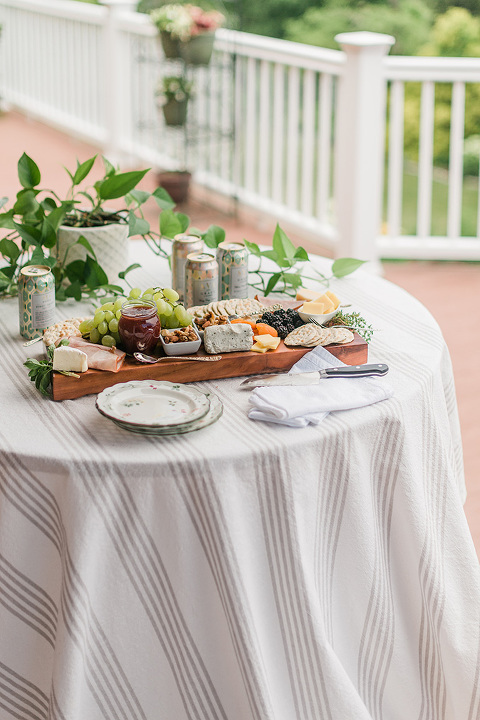 *I earn a small percentage from purchases made using the affiliate links above. Affiliate links are not sponsored. Rest assured that I never recommend products we wouldn't use or don't already love ourselves.