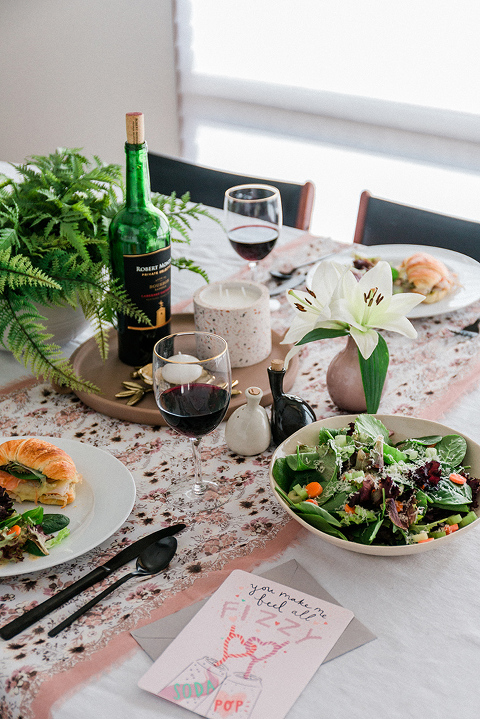 Happy Valentine's Day weekend! Are you planning to do anything to celebrate with your loved ones? John and I never really go all out for this holiday, but it still makes us smile—and we do have a fancy at-home dinner and dessert planned for Sunday evening. In case you're looking to revel in Valentine's Day this year, today's link roundup is full of last-minute holiday inspiration, including at-home date night ideas to try, my favorite pink-themed décor, and the best cozy blanket for your Rom-Com movie night in. Keep scrolling for details!
Weekend Inspiration: No.126
1. I'll definitely be taking inspiration from this post I put together a couple years ago centered around a pretty pink-filled V-Day tablescape. Click that link for my restaurant-inspired styling tips if you need ideas.
2. I bought this blanket for our guest room lounge, and it has since made the rounds through just about every space in our house. It's a favorite, for sure! So cozy, and soft—especially perfect for movie nights in.
3. Speaking of home décor, this rug is another new favorite (and the pink in it reminds me of Valentine's Day). I can't wait to show you where it ended up in our house. Leave your guesses in the comments!
4. I've probably already shared this before, but I can't help repeating myself. Ina's recipe for Chicken Thighs with Creamy Mustard Sauce is perfection, and such a great option to consider for your Valentine's Day dinner menu.
5. If you're looking for a fluffy romantic comedy to watch this holiday weekend, try Love Guaranteed on Netflix. It's super cheesy, but I watched the whole thing! Shoutout to the two hilarious assistants in the movie—they're the best part, for sure.
6. This DIY "Hand and Heart" Valentine's Day card idea made me smile, and is perfect for those of you who can't get out to the store to buy holiday cards right now. The tutorial is in a foreign language, but I think you can still get the gist of it!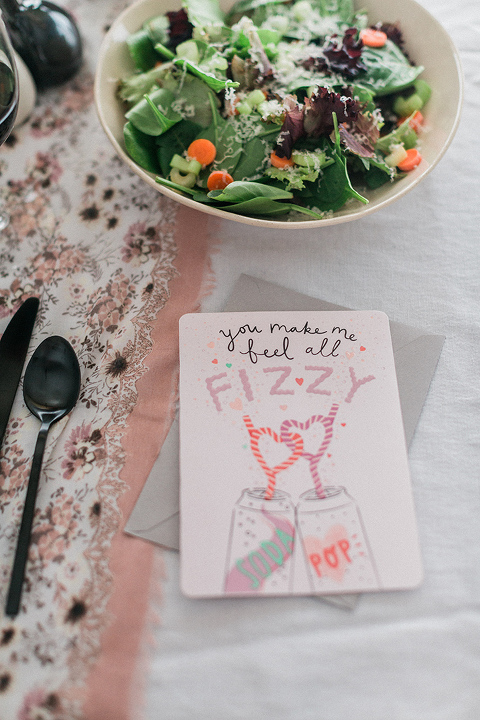 *I earn a small percentage from purchases made using the affiliate links above. Affiliate links are not sponsored. Rest assured that I never recommend products we wouldn't use or don't already love ourselves.