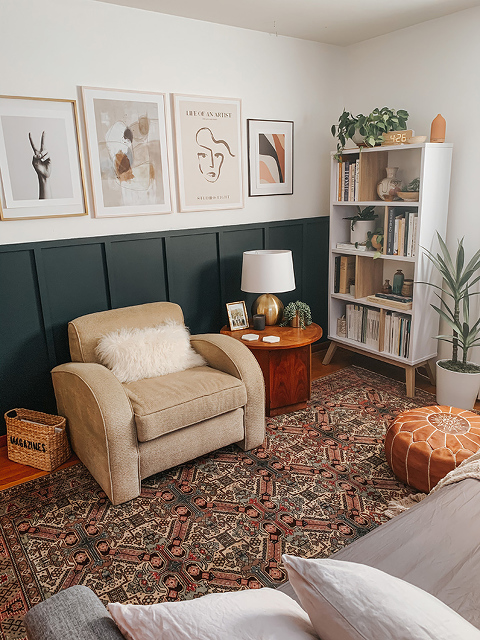 *This post is sponsored by Desenio. All opinions are my own.
Things are looking a bit different in our guest room lounge these days! I somehow managed to cross off my goal of learning how to use bigger power tools this year when I built my own board and batten feature wall, but that story is for another day. You'll be seeing some big sneak peeks of the new wall here in today's post, but I'm going to wait to share the full DIY tutorial until next week. For now, I'm going to focus this conversation on our new Desenio gallery wall.
This was my first time working with the brand, and I genuinely have my fingers crossed that it's not the last. If you've been a DGD follower for a while now, you know that I went to school for art and also studied art history. Suffice to say, I harbor a big, big passion for all things fine art, so this brand's collection is pretty much what my dreams are made of.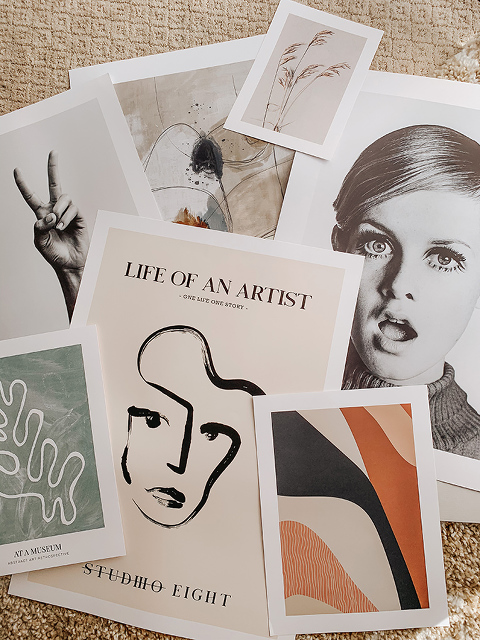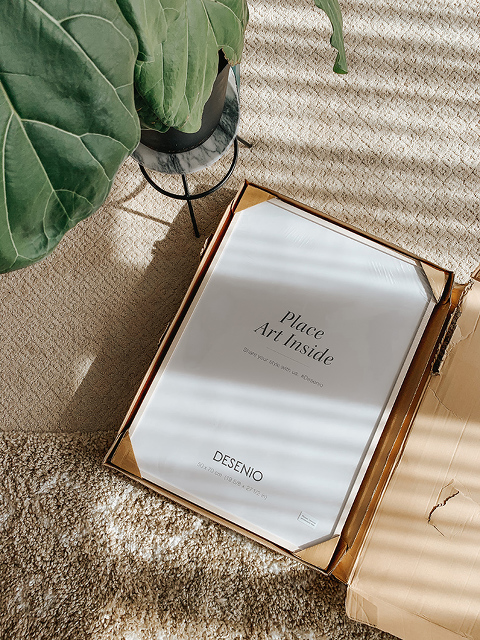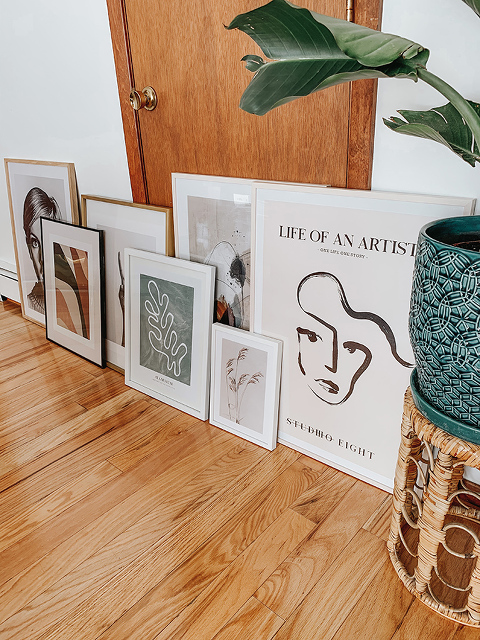 In case you're just making the introduction to Desenio, they curate gorgeous art prints available for online ordering, as well as frames to match their art print dimensions perfectly. I appreciate that there's no need to risk going into a store if you're like me and not feeling comfortable with going out these days—they ship to your home, and fast, too.
After brushing on the last coat of paint over my new DIY board and batten feature wall, I stepped back and realized that there was no way to fully appreciate the new look until I had filled the blank wall space above with art. I knew it was the perfect spot for a new Desenio gallery wall, so I hopped on their site and settled on a collection of seven prints to try. I anticipated that they wouldn't all fit in the lounge, but I made sure to choose pieces that worked well with each other so they could be moved and swapped around to my heart's content all over the house.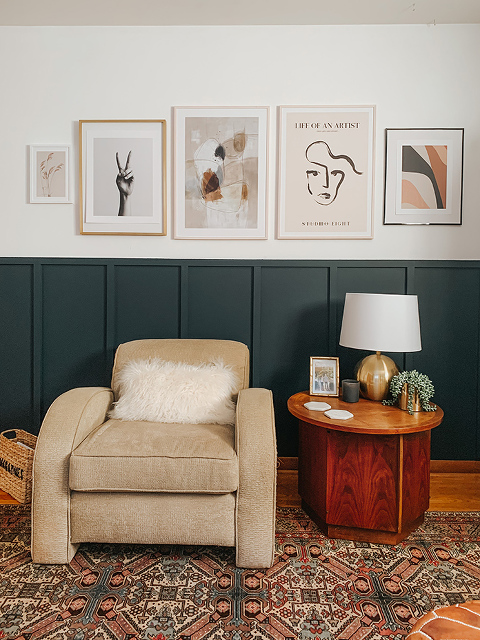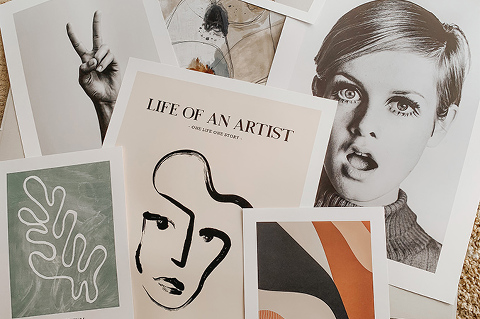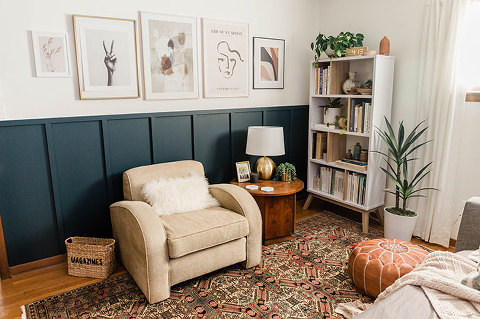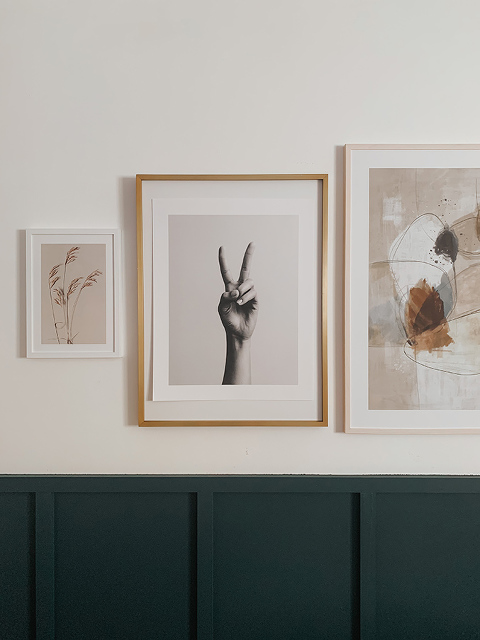 In the end five prints (and coordinating frames—some from Desenio and some from our storage) made the final cut for our guest room. I hung them based on size, starting with a small version of their "Desert Grass" poster, followed by a larger cheeky black and white "Peace Sign" print. Next to that, I hung "Beige Impression No.2" because I thought the hints of blue helped tie in the new navy board and batten trim. A large-scale version of "Life of an Artist" went up beside that, and I finished the wall with a slightly smaller print of "Abstract Foliage No.2."
Oh, and don't worry about the two pieces that didn't end up in the lounge. I've since found spots for both the "Twiggy" portrait and the "Mint Pastel" museum poster, too. You'll just have to wait and see where they're sitting pretty in our house!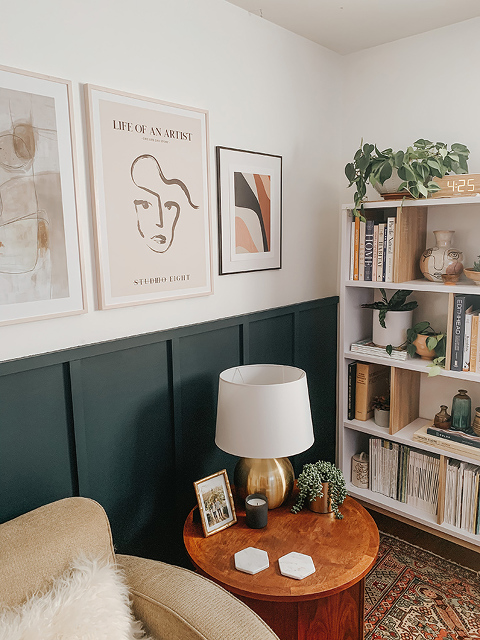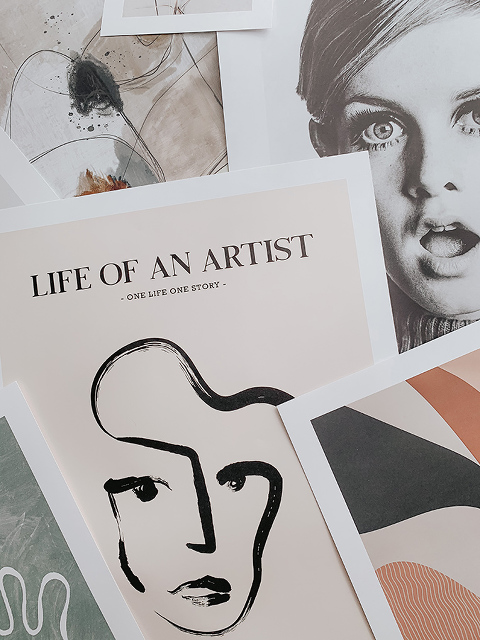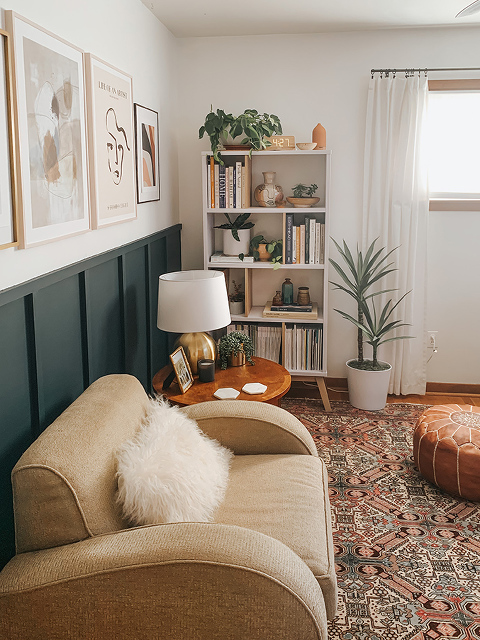 I loved the look of the space before, but the new gallery wall definitely finished it off and turned it into a cohesive whole. The colors in the art pull the lounge together so perfectly—from the new navy half wall and colorful books spines in the bookshelf, on down to the pattern in our vintage rug on the floor.
Here's a quick tip if you're thinking about curating your own Desenio gallery wall: snap a photo of your room and have it up on your phone or computer screen while looking through their art collections. That way you can choose pieces that perfectly suit the vibe and color palette you already have going on in the space. If that still feels overwhelming, check out Desenio's pre-curated gallery wall section, which is full of individual sets of art already coordinated to a "T." Which piece is your favorite?