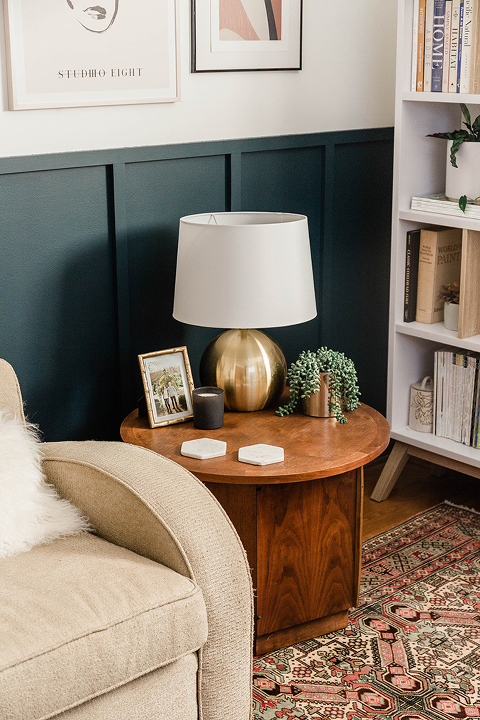 When board and batten trim work became such a huge craze on Instagram amongst other DIY content creators, I struggled to decide whether or not it was a good fit for our 1960s home. The design detail felt a little traditional for our particular tastes up to this point, and I worried that it wouldn't match our aesthetic.
I watched as more and more of my friends on Instagram took the project on, and I honestly found myself falling more and more in love with the look! So, I ultimately decided to quit worrying so much, and figure out a way to make it work for us. In the end, it came down to color (I went for a rich dark blue from Backdrop, called "Surf Camp"), and also placement. Instead of wrapping an entire room in board and batten, I created a single focal wall. This felt more modern to me, and helped make it feel extra special, in my opinion.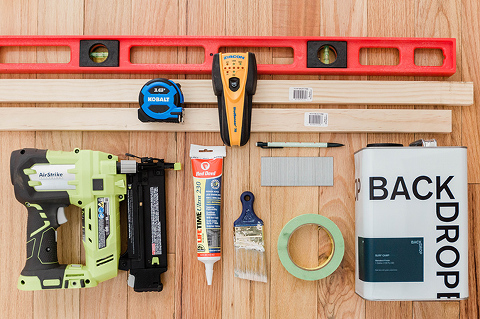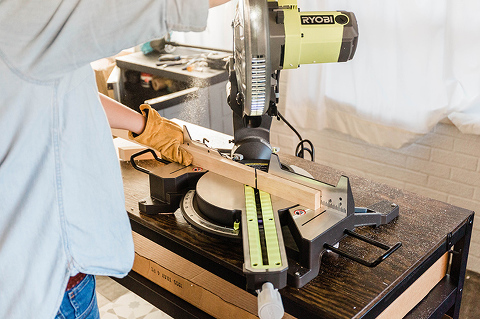 The project also gave me a chance to cross off one of my biggest 2021 goals: learning to use bigger power tools. Turns out that nail guns and compound miter saws aren't nearly as scary as they seem (although they do take a good deal of gear and respect to use them safely), and I found out that they turn what would have been an hours-long project into a simple one-hour-long task! I can't even calculate how much time I would have had to dedicate to this project had I used a drill, hammer, nails, and hand saw to complete our DIY board and batten feature wall. The nail gun and miter saw made the trim install process take maybe half an hour.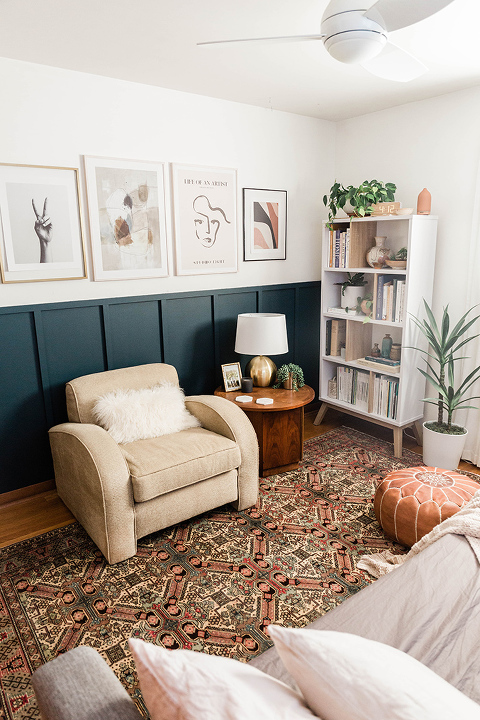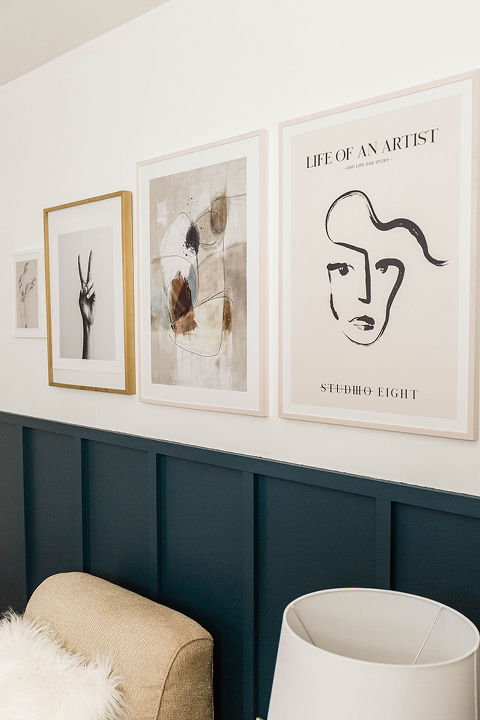 I wrote up the full project supply list and step-by-step tutorial over on Hunker, so hop through to the story here in case this look is one you've wanted to try, too. This past year, I've learned that it's better to just go with your gut and do what you love rather than worry so much about whether or not it "fits" with your other décor. Board and batten might not be a traditional '60s design, but it makes me feel good in present day, and that's really all that matters. Would you try the board and batten trend in your home?
*I earn a small percentage from purchases made using the affiliate links above. Affiliate links are not sponsored. Rest assured that I never recommend products we wouldn't use or don't already love ourselves.