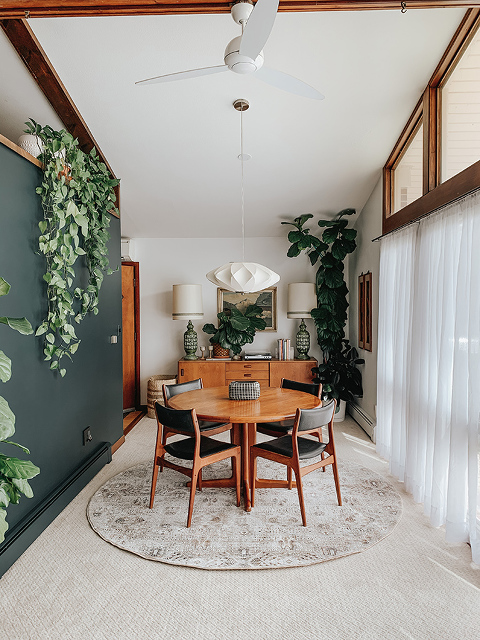 *This post features gifted product from Loloi. Thanks for supporting the brands who help make fresh content possible here on Dream Green DIY!
Lately, I've been talking here on the blog about how I'm trying to be more intentional with my design choices at home, and a big part of that concept is centered on rugs. Yes, rugs are considered décor, but they're also very much about function in our house, both from a comfort standpoint (ex. having something soft to stand on at the kitchen sink) and to protect our floors.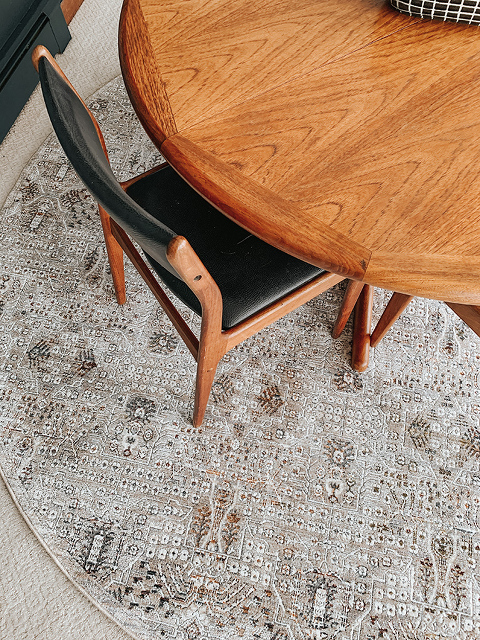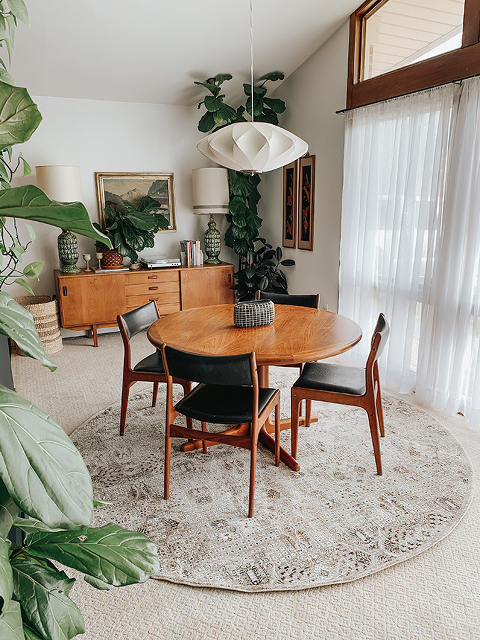 The last couple of years I've been sort of experimental with rugs. I've gone bold more often than not, and mixed very different styles next to each other to satisfy my desire to make our home stand out from the crowd. Now, though, I'm feeling drawn toward parring things back and going a little bit more classic as opposed to bold. I want to invest in rugs that I know we'll have for the long haul and that feel cohesive all throughout our home.
SIDE NOTE: I doubt I'll be perfect when it comes to this goal because I genuinely adore change (especially when it comes to home décor), but I'm going to try my hardest to stick with it. Rugs are hard to move around!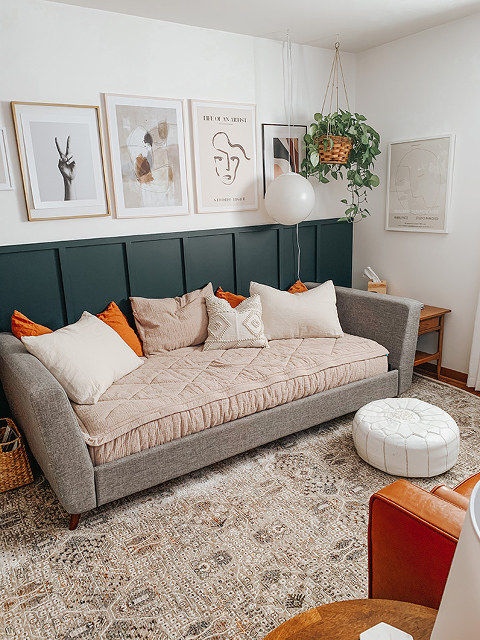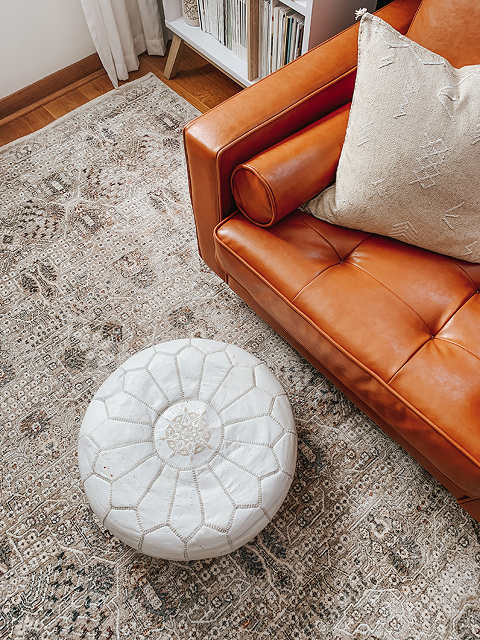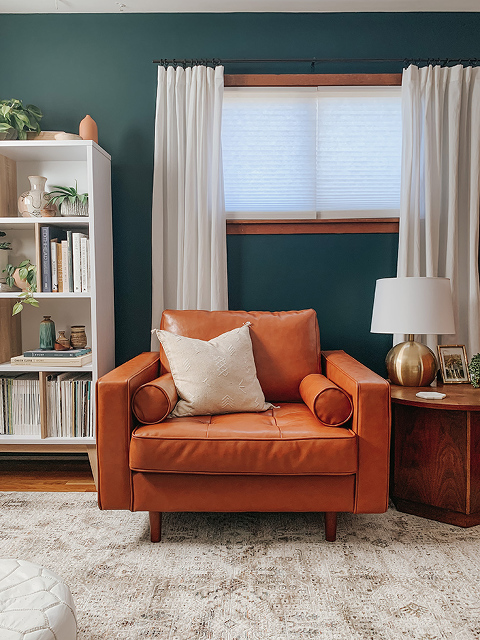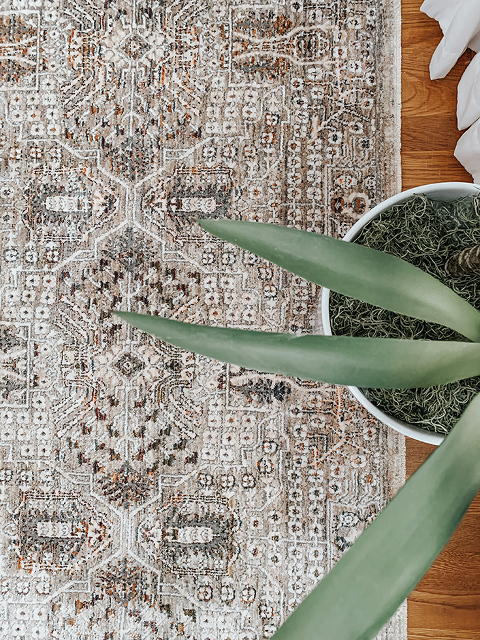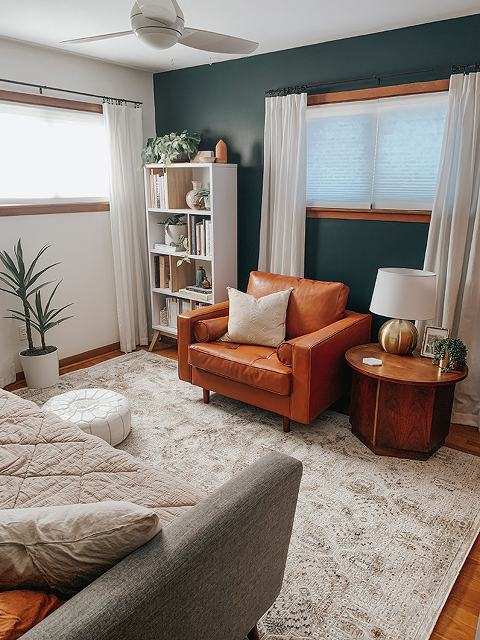 The way I'm doing this (bringing cohesion to our home through rugs) is by actually buying the exact same rug for multiple rooms in our house, just in different sizes or even shapes—think: rectangular vs. round. Take our guest room and dining room for example. We just recently ordered a pair of Loloi Theia Area Rugs in Granite/Ivory for both of these rooms, but one is the 7′-10″ x 10′ rectangular size, and the other is a 7′-10″ round. The rooms are on opposite sides of the house from each other, so they don't feel too "matchy-matchy," but the repeated pattern and colors helps unify the front and back of our home as you walk from space to space.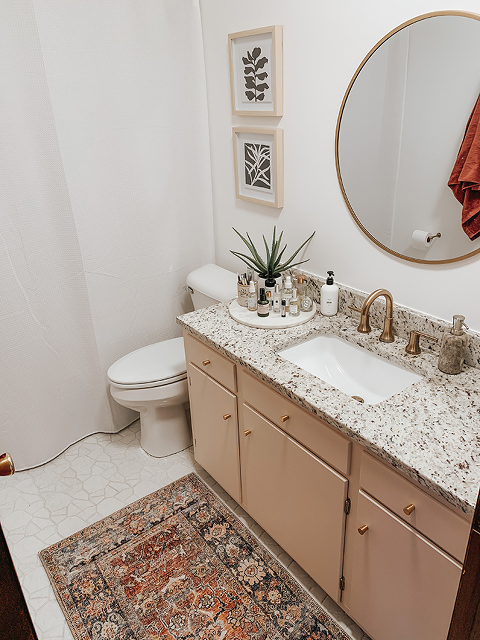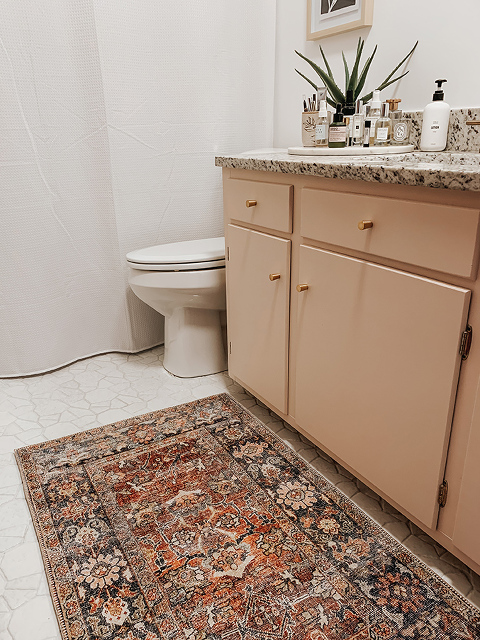 Another rug I'm using for this concept is the Loloi II Layla area rug in Spice/Marine. Ever since purchasing this rug on my own several years ago, I've been smitten. The colors are so rich and vibrant, and are the perfect complement to the soothing color palette we've chosen for our bedroom (seen pictured below). To help make that 7′-6″ x 9′-6″ rug feel more cohesive throughout our house, I bought the smaller 2′-3″ x 3′-9″ size of the exact same rug to go in our bathroom. I actually bought another version of that small rug last week for our kitchen sink because I love it so much.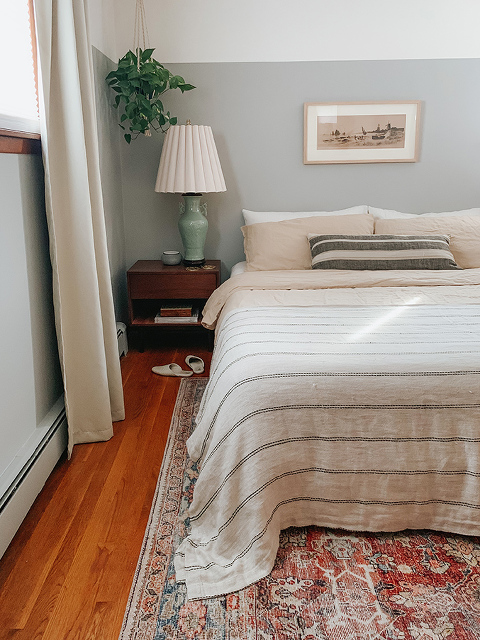 Anyway, I'm sure you get the idea! Don't shy away from repeating the same exact rug throughout your house. If you choose rooms that have different functions (like a bedroom and a kitchen) to put the matching rugs in, they'll naturally feel unique based on the different types of colors and furniture you surround them with. I don't think you would even notice that we had matching rugs when walking through our home because the size and shape differences fool the eye, but still manage to bring a sense of cohesion to the house.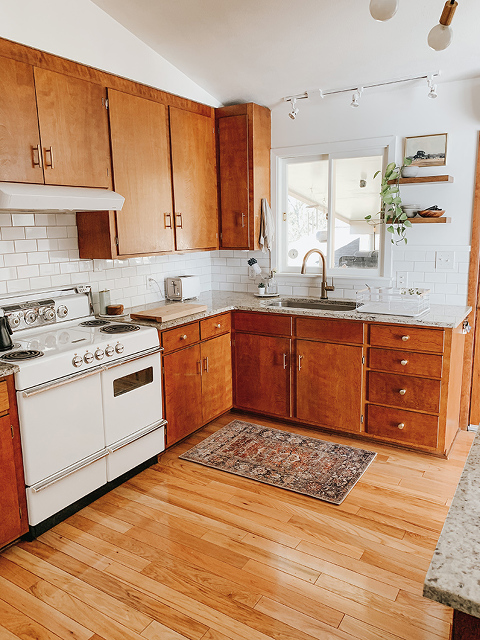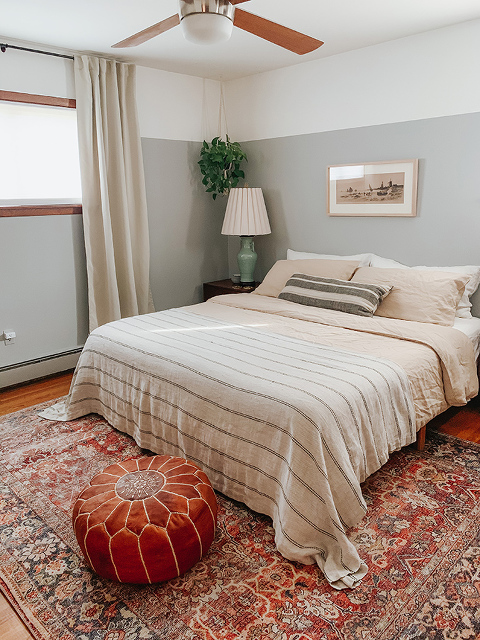 The other benefit of doing this is that, once you find a rug you love, you can shop with total confidence. The Theia rug I mentioned before is probably the nicest rug we've ever owned. It's super, super soft, and although it looks mostly neutral from far away, the colors are actually really layered and rich up close. It's the type of rug that you want to sit down on to fully enjoy. And the Layla area rug has long been a favorite of mine for that warm vintage-inspired pattern it has. I have zero qualms about having it three times over on the same floor of our house! Would you try this trick in your house? Let me know in the comments.

*I earn a small percentage from purchases made using the affiliate links above. Affiliate links are not sponsored. Rest assured that I never recommend products we wouldn't use or don't already love ourselves.