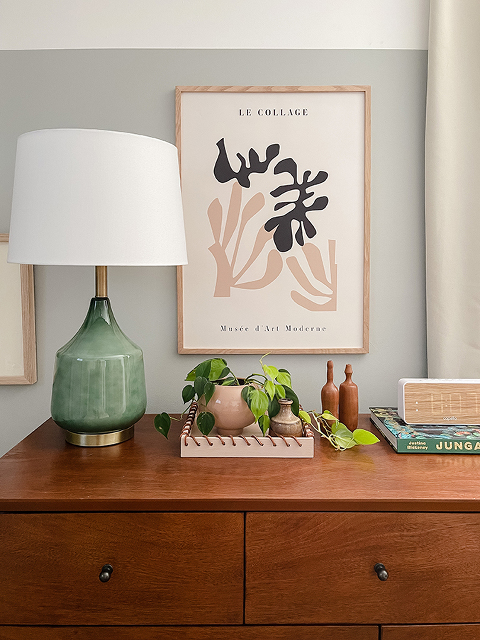 I was just about to call this quick little upcycle project perfect for a "rainy day," but, gosh, I can hardly remember what it feels like to experience a rainy day! I don't think we're under any kind of extreme drought or anything like that, but when you're married to a fisherman, you're very aware of the lack of rain over the course of any given month, and it has been a dry one.
Anyway, shall we call this a "sunny day" craft instead? Whatever your weather may be, all you really need is a simple, plan-free afternoon to knock this DIY project out, and the good news is that you might just have most of the supplies on hand, so no need to even run to the store! Without further ado, here's my new DIY leather-wrapped ceramic-look painted wood tray!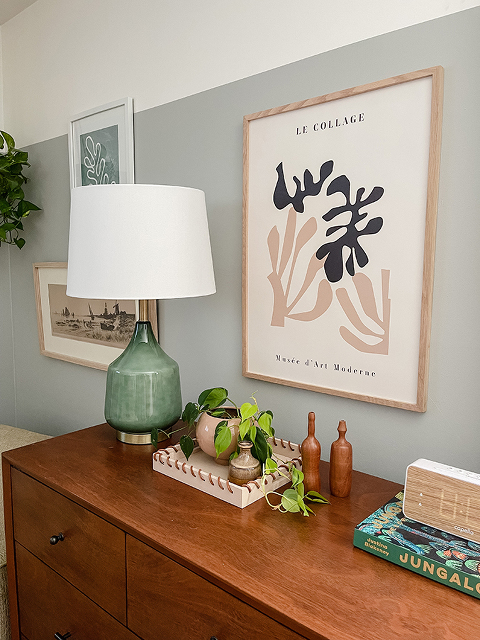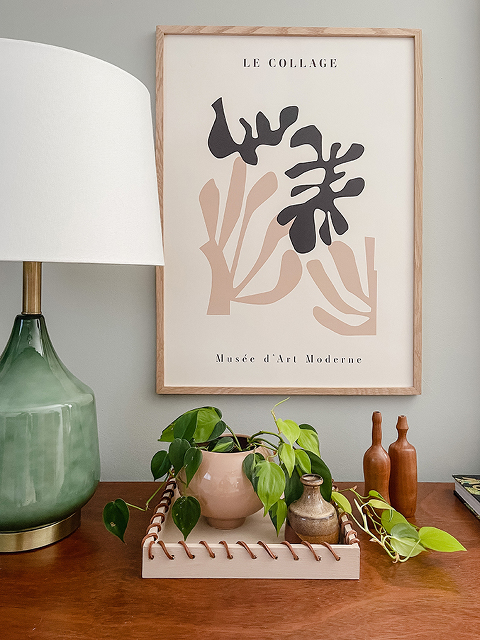 The inspiration for this upcycle project actually came from a quick scroll on Pinterest, as is so often the case. I happened to spot a pin for this leather-wrapped tray from a luxury décor shop website, and I thought, "Hey! I could make that!" The wild thing is that I was able to create a decent replica for about an eighth of the price tag of the ready-made version. My tray cost about $20 to make (if you have to buy the supplies, that is), while the store-bought version is $178. Of course, my little DIY tray isn't quite as nice, but who cares?! At least if you're on a budget, like I am, you don't.
Hop over to Hunker here to read my linked supply list and step-by-step tutorial. It really is the perfect upcycle activity to work on during the next rainy (or sunny!) day off you happen to have, and can be customized to fit your particular style. What color faux ceramic paint would you mix up for your tray?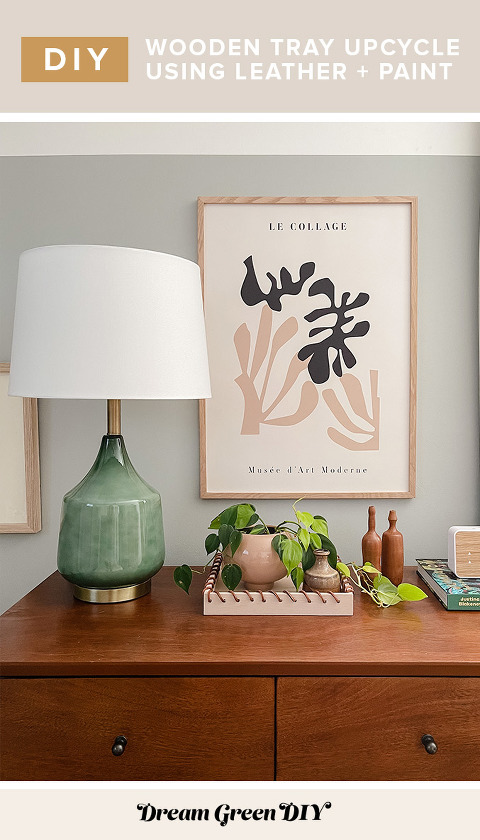 *I earn a small percentage from purchases made using the affiliate links above. Affiliate links are not sponsored. Rest assured that I never recommend products we wouldn't use or don't already love ourselves.