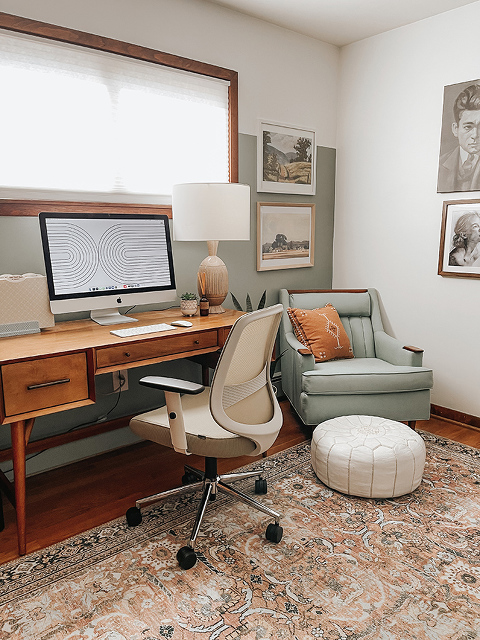 *This post was made possible by the generous support of Branch Furniture, and features gifted product for testing purposes. All opinions are my own.
It's probably not surprising to hear that my home office gets a lot of heavy use. That's especially the case this time of year because I work really hard to pre-schedule and pre-write as many blog posts as I can ahead of the holiday season when I know I'll be busy (and also spending time not being busy while I relax with my family between Christmas and New Years). I've actually been sitting in my desk chair for the past three hours this morning doing exactly that, and you know what? I'm doing okay! The reason for that chipper response is probably thanks to my new desk chair from Branch.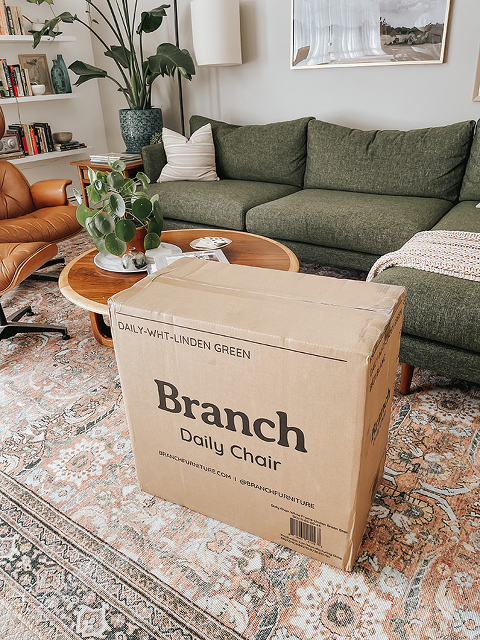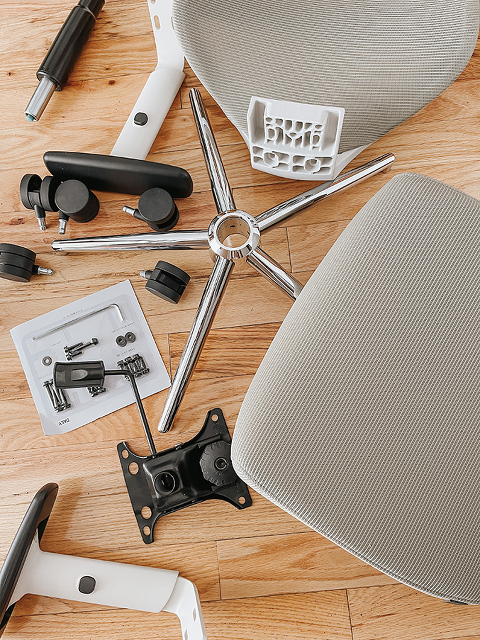 I've been testing out their Daily Chair for several weeks now, and I have nothing but good things to say. I had been thinking about upgrading the upholstered dining room chair that I've been using as a desk chair, and this season was finally my time to just go for it. I'm actually new to Branch Furniture, but I can tell you right now that my new desk chair won't be my last order from the brand. I'm impressed!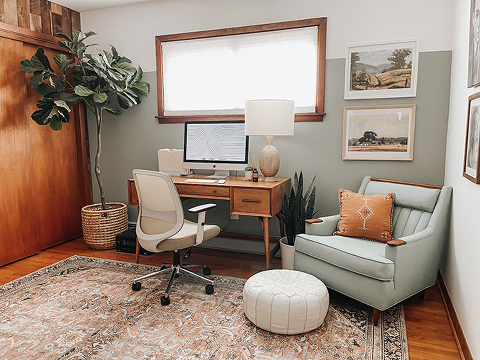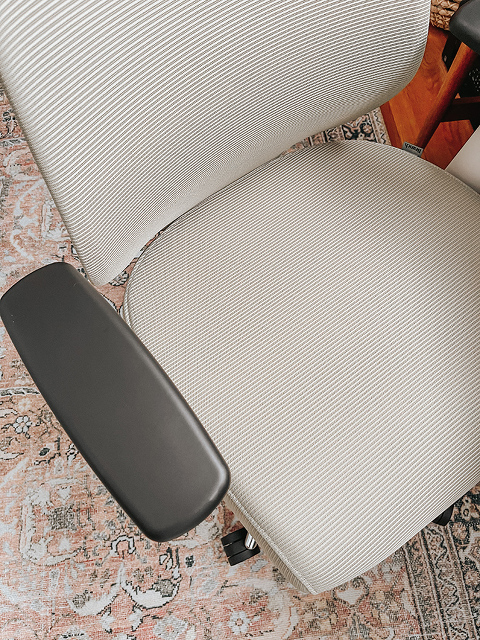 I chose the Daily Chair in the color "Linden Green" because I thought it really suited the earth-toned area rug I already have in my office. Happily, the color was absolutely perfect. I had the chair assembled by myself in 20 minutes, and was working from it shortly after that. I love how comfortable the ergonomic design of the chair is, but I especially love the fact that it's nice to look at.
I feel like ergonomic office chairs can look sort of "space age" and bulky, but this one has all the benefits of supportive comfort without sacrificing clean lines and good looks. A handful of other perks: it rolls easily and quietly over my rug, spins silently, and I can rock it backward whenever I need to stretch for a second between assignments.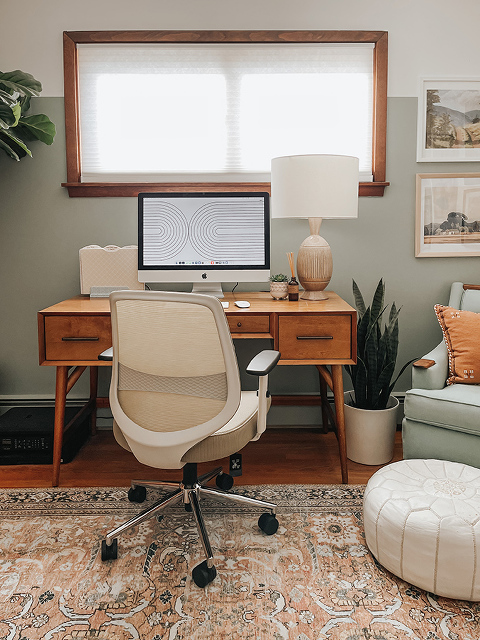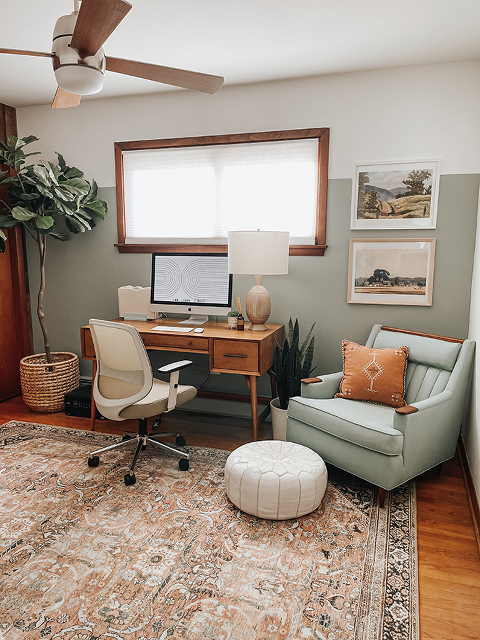 So, there you have it! My new ergonomic (yet still stylish) desk chair! I just noticed that Branch is actually partnering with the Arbor Day Foundation this holiday season to support reforestation efforts around the world. Sharing your email with the brand to sign up for their newsletter plants one tree, and placing an order plants 10. Now, that's cool.
Shop their collection this way (you can use my code "DREAMGREENDIY5" to score 5% off), and let me know if you have any questions. To be candid, I'm not being paid to write this post, and I don't receive any money if you make a purchase from their shop. I'm genuinely just that impressed with the chair, and wanted to make sure I told you about it in case you're looking to upgrade your office setup in the new year.