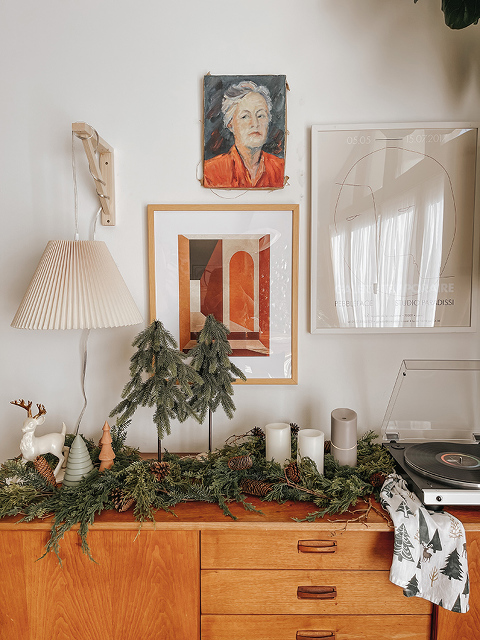 Black Friday sale week is here! Whether you're planning on indulging in a little retail therapy or not, I thought it would be fun to do a run-through of all the brands I'm looking forward to supporting this year (and beyond!). I always tend to spoil myself just a little bit this time of year, and, of course, I'm working on gathering holiday gifts for all of my favorite people, too. These six brands below are the ones I trust most with my hard-earned bucks.
I wanted to mention front and center that, as with anything shopping-related that I share here or on my social media accounts, please don't think of this as a means to push any kind of agenda. It's definitely not about the money for me (oftentimes, I don't even make money off your purchases!). It's about sharing true-to-life, "real world" reviews from inside our home in case you're looking to add something similar to your own.
If I can help even one of you find something to invest in that you genuinely need or that will make you smile, then my job is done. If you don't need anything new right now, then feel free to send my posts along to someone who does, otherwise, you can enjoy the content just for fun or even skip right past! I certainly won't take it personally. My sole intent is to inspire you, so hopefully these posts achieve that, and that you never, ever feel pressured to buy things. Frivolous consumerism is so yucky.
Anyway, now that that (heartfelt) disclaimer is out of the way…Let's get down to business with my list of the six brands I'd recommend this holiday shopping season!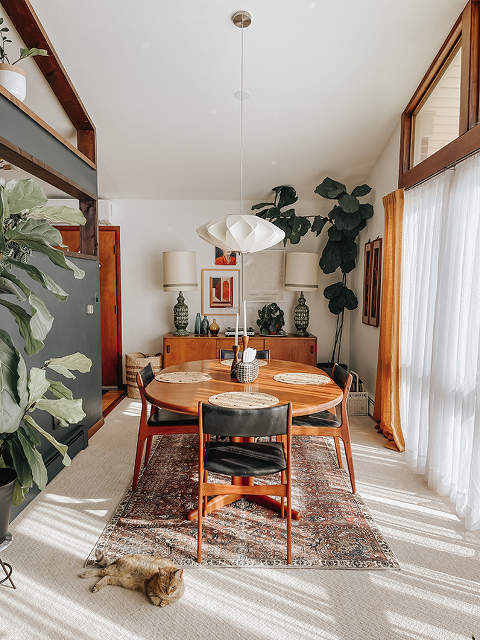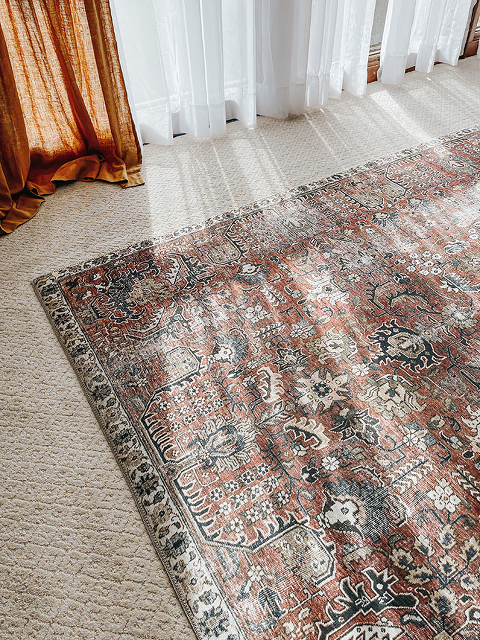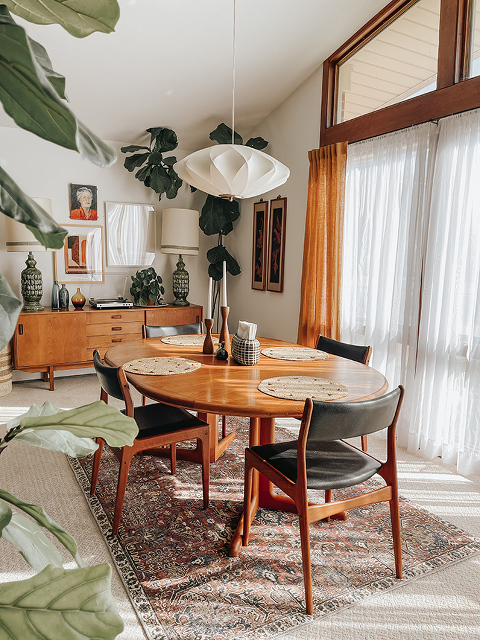 Loloi Rugs
In the nearly 11 years that I've been running this blog, perhaps no brand has been more supportive of me and my work than Loloi Rugs. Their team always believes in my vision, and never hesitates to encourage me along the way, and that affection is entirely mutual! I have never, ever ordered anything from this home décor brand that I didn't end up loving, and I've also been so impressed with the quality and variety of price points available. We don't currently have a single area rug in our house that isn't from Loloi, and I think that speaks volumes.
If you want inspiration for rugs to consider this season, click back here for a run-down of my favorite area rugs, most of which came from Loloi and are discounted for Black Friday. I love the idea of gifting a small entry rug to yourself or someone on your list. Here's my favorite (we have it in the 2′-3″ x 3′-9″ size in our kitchen). It's currently on sale for $19.99!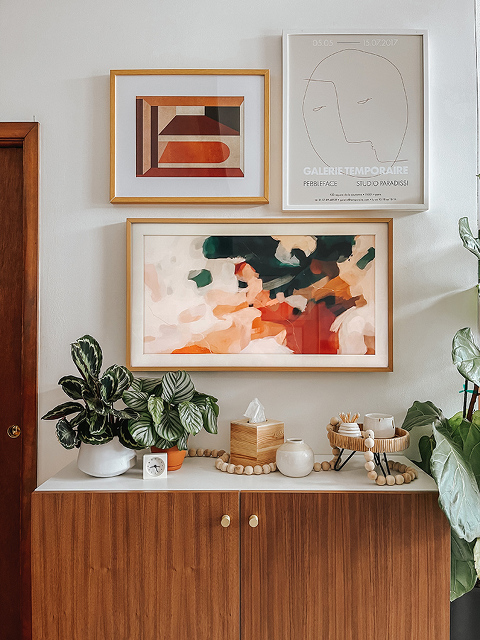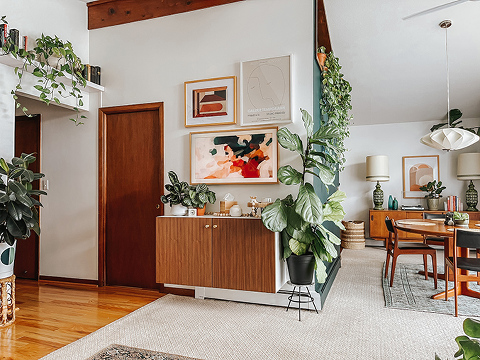 Norse Interiors
Another brand who has been incredibly kind and supportive of my work is Norse Interiors. I was just introduced to them this year, but I know I'll be a loyal customer from now on. If you remember, I worked with them to add new walnut doors to our IKEA Besta TV unit in the living room. We also used their beautiful hardware to dress up the piece of furniture, and I was super impressed with every detail of my experience teaming up with and ordering from this brand.
What I love even more is that, instead of a Black Friday sale, Norse Interiors is partnering with One Tree Planted to plant a tree for every item they sell during the month of November. They're hoping to plant even more trees this year than last to give back to Mother Nature, and I'm all for that mindset. If you've been thinking about updating an IKEA furniture piece in your home with new doors, drawer fronts, panels, legs, or hardware, then shop the Norse Interiors collection here, and use code "ONETREE" for 10% off (valid until December 1).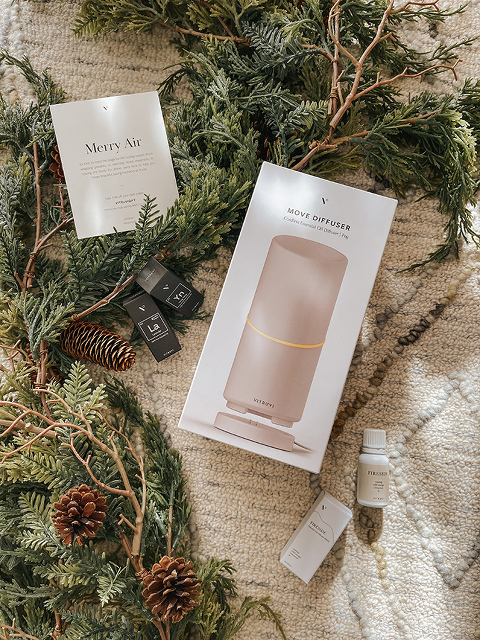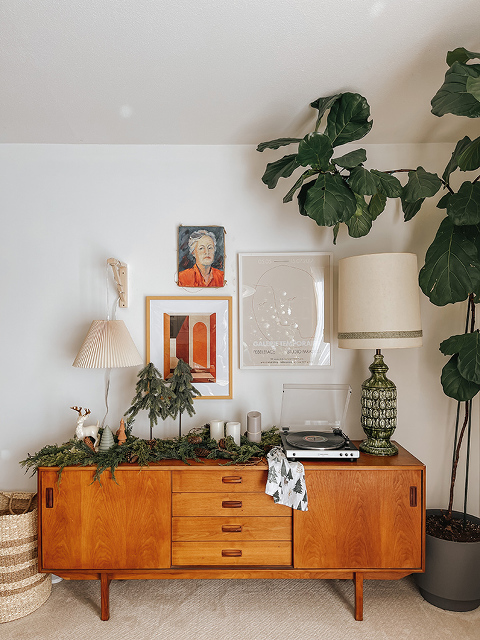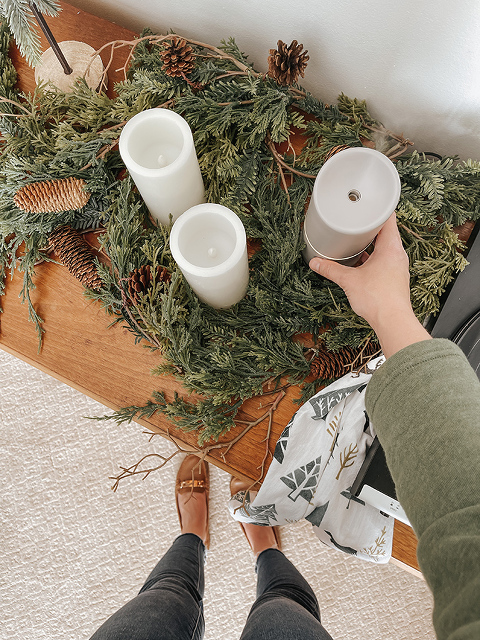 Vitruvi
Oh, Vitruvi…How do I love thee? Let me count alllllllll the ways! We've been using their essential oils and diffusers for years and years, and I have nothing but good things to say. I found out recently that candles were the culprit behind my frequent headaches, so I stopped using them. I missed having a nice fragrance in our house, though, so I've since replaced scented candles with Vitruvi's 100% pure essential oils.
Everything on their site is already currently 30% off in honor of Black Friday, and this year is the first time that all items will be 30% off, including their cordless Move diffuser, which we love and use all the time, as seen pictured above. The brand debuted a "Black Friday Kit" bundle of oils to make your space feel extra cozy, and there's also a limited edition ceramic oil tray gift up for grabs on orders over $150 while supplies last. The sale runs through November 29, and I know they sell out of things quickly (no, really—that's not a sales pitch!), so don't wait if you've been holding out for a discount before placing your order.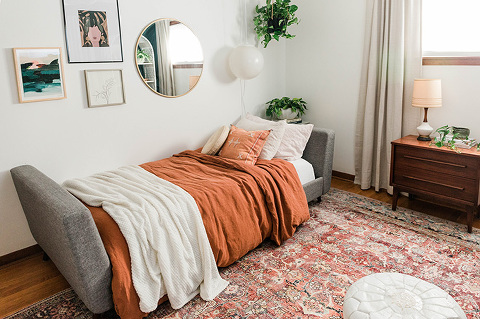 Parachute Home
Do you have someone on your list who could use a bedding upgrade? Or maybe you yourself could? If you haven't tried Parachute Home yet, this is the time to go for it. I'm sitting here in bed right now, actually, typing up this post, and I'm surrounded by Parachute bedding. Their linen is the softest I've ever experienced, and it just gets better with each wash. Trust me, I wouldn't publish these statements if they weren't true because Parachute bedding is definitely an investment. I can say with utter honesty, though, that it's the best.
Their 20% off Black Friday sale runs from November 26 to November 29 (or sign up for an account to get access now), and this year they're even including items from their sale "Last Chance" section—so shoppers will get 20% off the already reduced price. Just a quick note that Parachute carries lots of things other than linen bedding if you're looking for something a little different (think: robes, loungewear, towels, shower curtains, slippers, home décor). If I were you, though, I'd go straight for their linen bedding.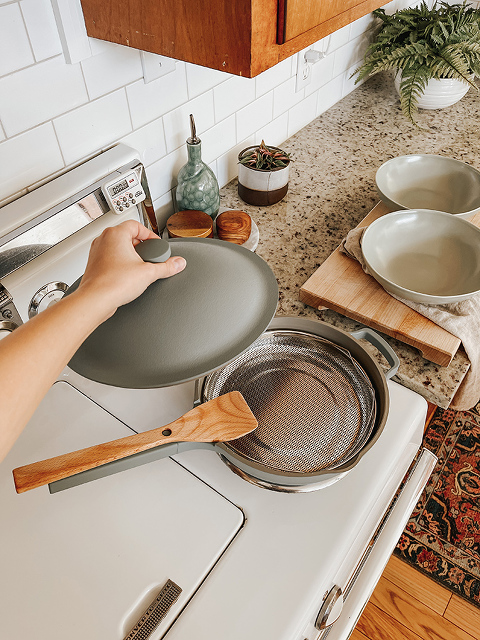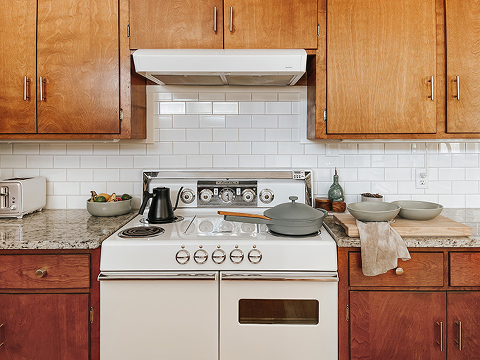 Our Place
If you've been following along with me on Instagram, then you probably already know about the Our Place Black Friday sale. I've been chatting about it on social media for the past week because it's one of the best deals I've seen this year. Their Always Pan, which you see pictured above that we use all day every day, is currently $99 (usually $145), and their Perfect Pot is listed at $125 this week (it's usually $165). They also reduced their Home Cook Duo from $310 to $210. That's a lot of great savings if you've been meaning to upgrade to new non-stick cookware! Sale runs through November 29. If you want more info about the Always Pan, see my full review here.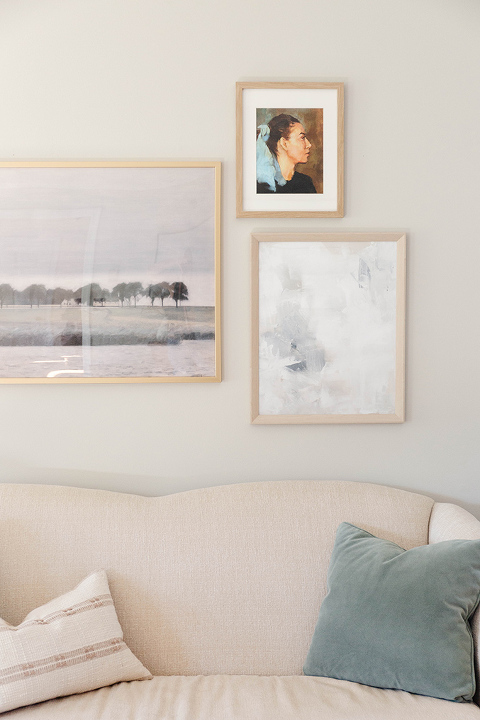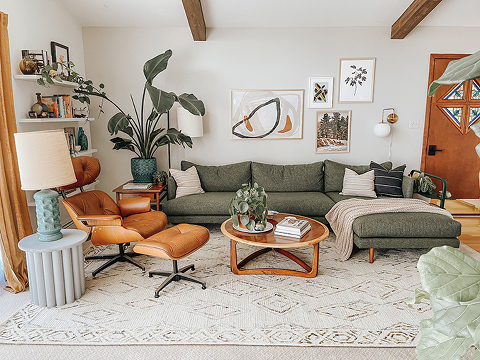 Juniper Print Shop
This one's for all my fellow art lovers out there! Our home is absolutely filled with prints from Juniper Print Shop. I love how naturally curated their collection feels, and that they source a range of art—from vintage paintings and pieces done by folks within their own team, to work from full-time fine artists. I feel like Juniper Print Shop art is heirloom quality in terms of the pieces they choose to showcase, and I really appreciate all of the helpful tips they share on their website and social media accounts. They are always available with inspiring ideas for creating a cohesive gallery wall, as well as ideas for framing, too.
Truth be told, I used to order really cheap, generic, trendy art pieces to fill our walls, but these prints actually give me a sense of pride in what I hang up. I could not possibly recommend JPS more. Did I mention that their prices start at just $20, even when not on sale?! Their collection is definitely not a budget-buster, plus you're supporting a small business with each order. Win, win!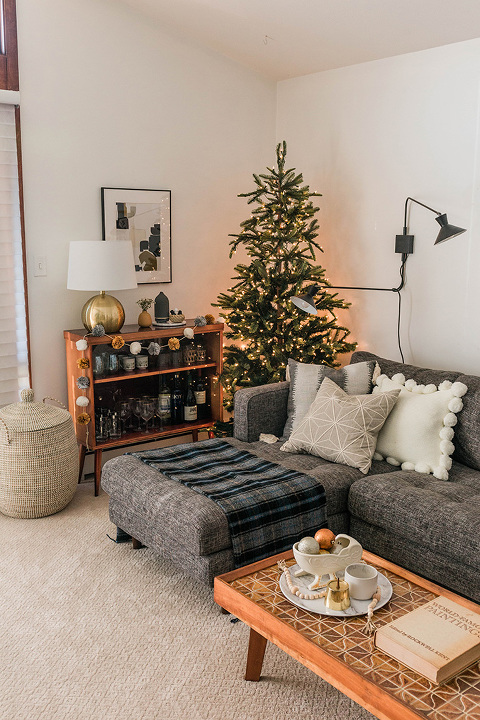 There you have it folks! Probably more information than you ever thought you needed on the six brands I love most, and the ones I plan to support this holiday shopping season. I have used products from those companies for years, and can attest to just how good they are. If you have any questions, don't hesitate to leave them in the comments section of today's post. If I can't answer them, then I will send them along to the brand reps I know and will relay the info back to you here! Wishing you and yours a wonderful Thanksgiving (and Black Friday!), and I'll see you back here bright and early next week.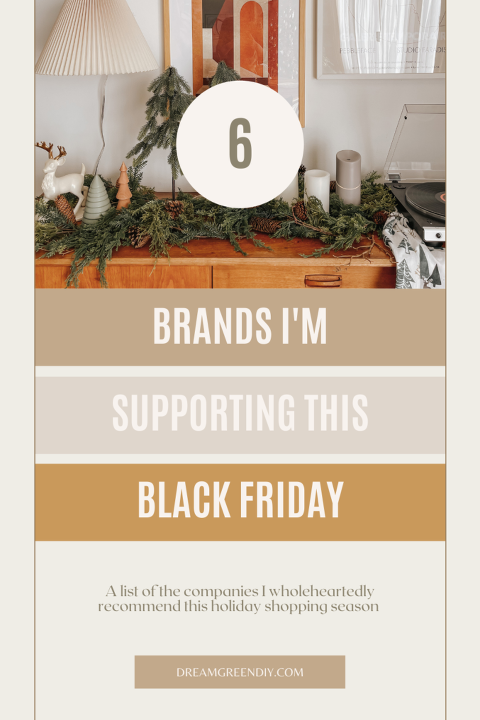 *I may earn a small percentage from purchases made using the affiliate links above. Affiliate links are not sponsored. Rest assured that I never recommend products we wouldn't use or don't already love ourselves.