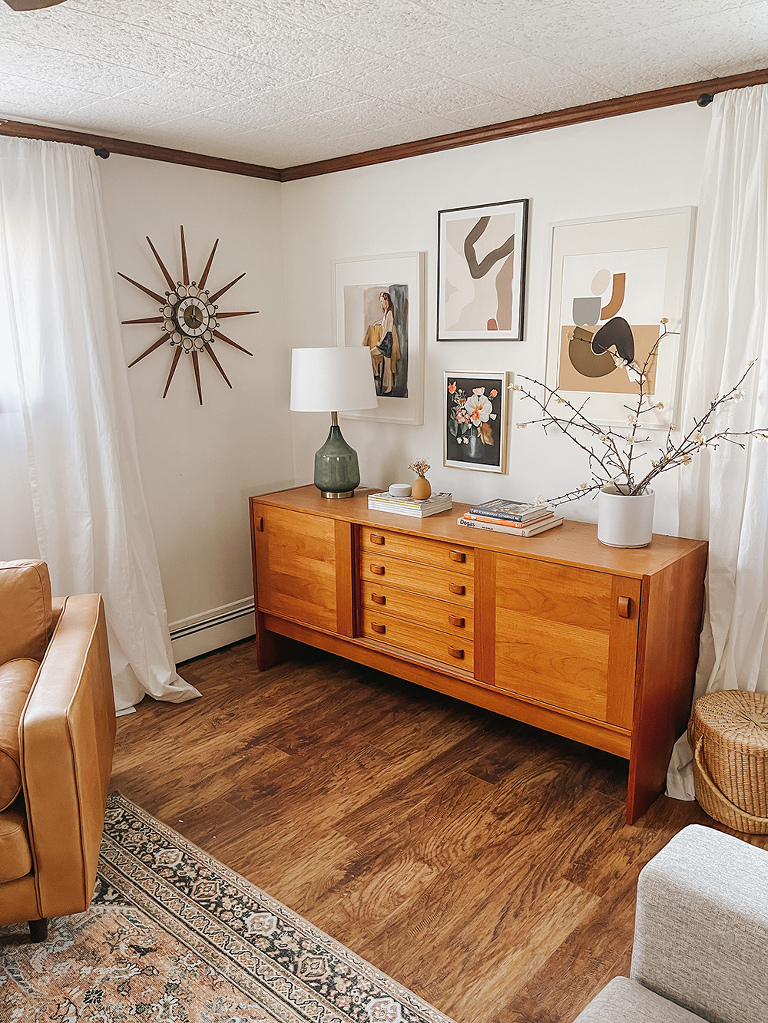 **This post is sponsored by Beautifully Responsible® Resilient Flooring. All opinions are entirely my own.
I'm not perfect when it comes to living a 100 percent sustainable life, but I do my best. I reuse canvas shopping bags, and when I can't avoid getting plastic ones, I make sure to use them for something else at the house to give them a second life. I take a reusable water bottle to the pottery studio when I go instead of using a plastic one, and I shop eco-friendly brands as often as possible. There are, of course, lots of other little things that we do to try to be more sustainable in our everyday routine, but you get the point. Suffice it to say, it's a priority for us!
I also try to focus on sustainable solutions when it comes to our décor practices and DIY renovations, which is why I'm turning the spotlight over to Beautifully Responsible® Resilient Floors today. Keep scrolling to see lots of photos of the eco-friendly flooring we had installed in our family room in 2016, and learn how to prioritize beautiful responsible flooring in your next home project.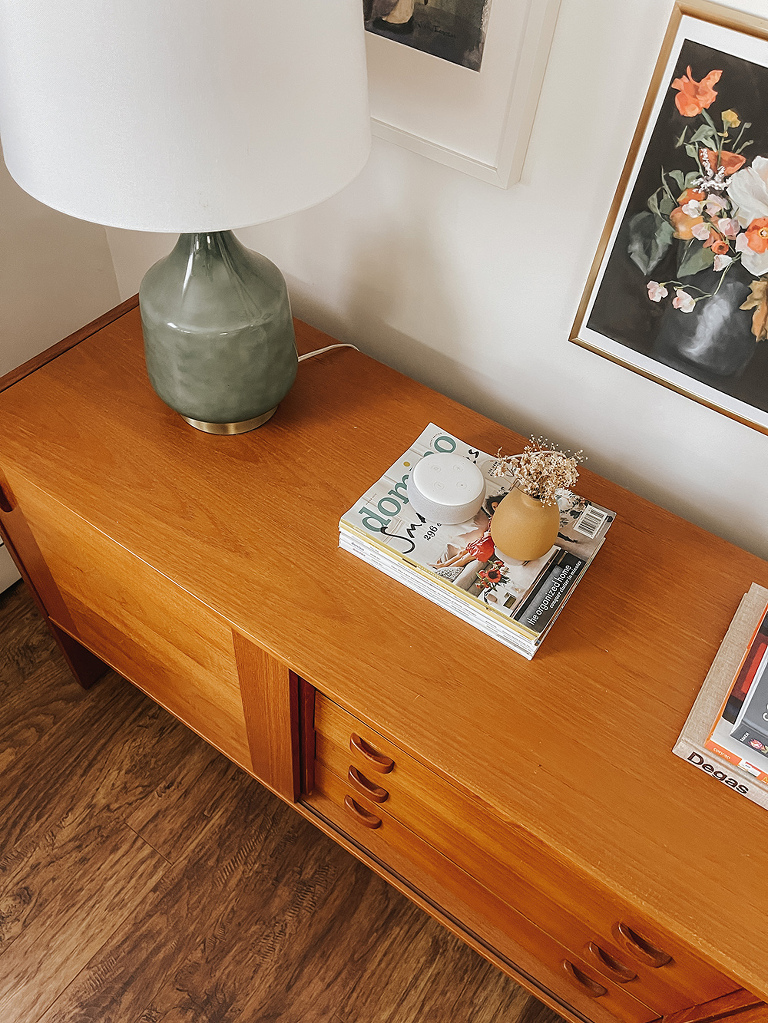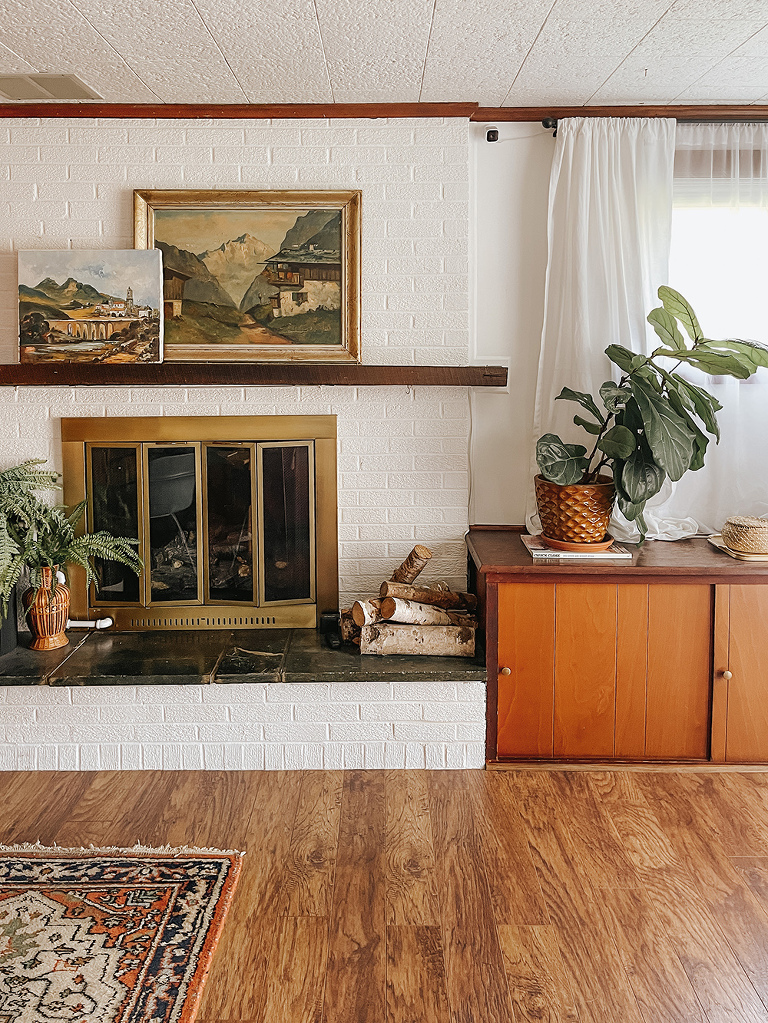 So, what is resilient flooring? You can learn a lot more about this type of product over on the Beautifully Responsible® website here (they're the experts after all!), but essentially we're talking any kind of flooring product that's built to stand the test of time (pretty darn close to forever, in fact), and helps create a healthy, beautiful environment for you and your family.
Mindful manufacturing was a huge determining factor for us when picking our basement family room flooring five years ago. We wanted to replace the dated old berber carpet with something that would stand up to lots of heavy foot traffic by both us and our rambunctious pets, but we really wanted it to look good, too. Hardwood just wasn't a good option for us because of moisture concerns being in the basement level, and because we wanted to avoid harsh chemicals and sealants. The goal for us was to find something that was easy to clean using really basic eco-friendly cleaners and that didn't require any kind of costly, smelly maintenance, like refinishing down the line.
In the end, we went with a 12 mm laminate flooring that has the look of hand-scraped oak. No water protection was needed so we didn't have to worry about involving chemical sealers, and it's made for life, so we can throw all kinds of everyday action at it: from energetic dog claws and moving furniture, to accidental broken planter pots when our cats get too curious. We've been living well with it since the moment our laminate floors were installed, and haven't had to do a thing to maintain them since.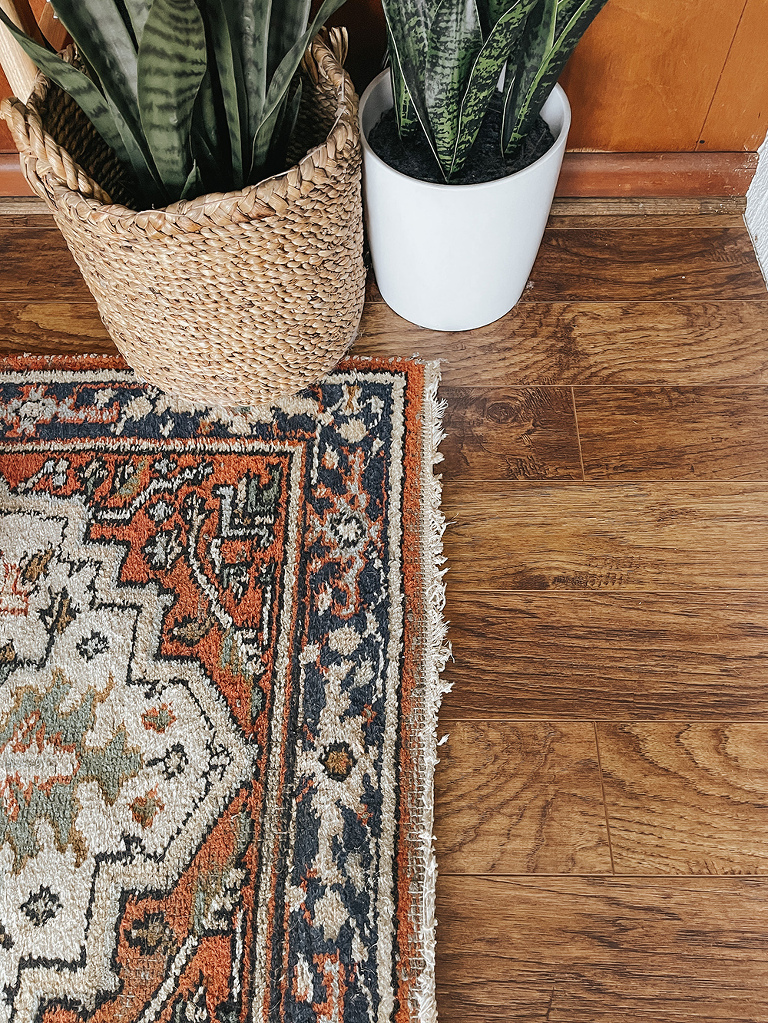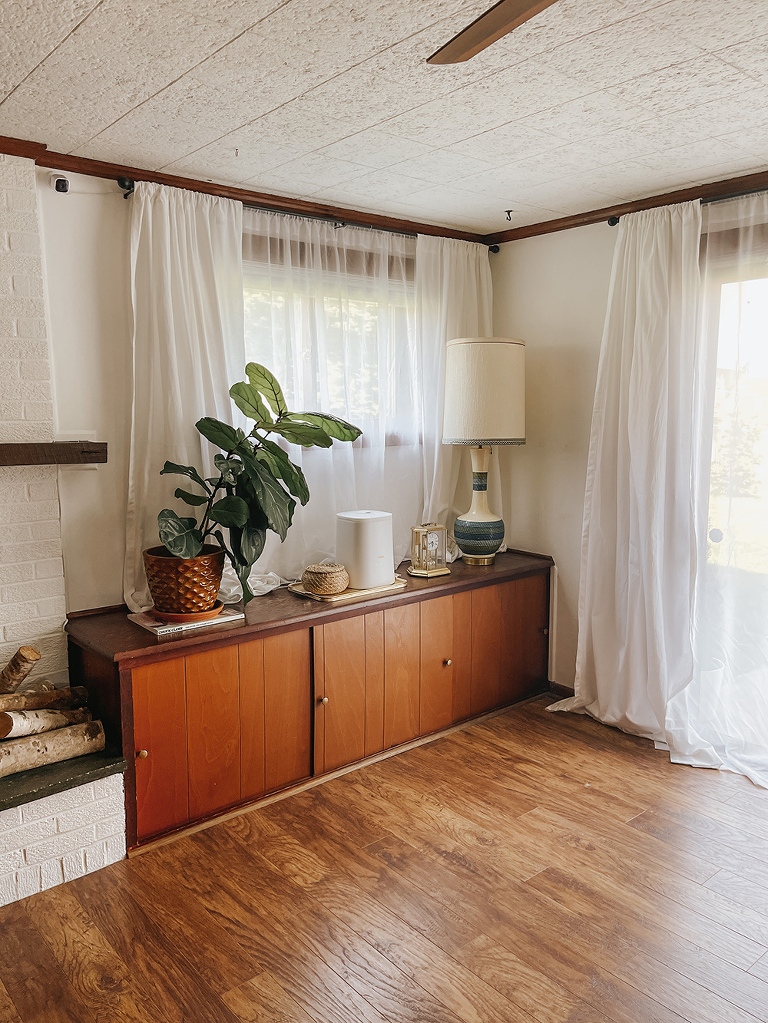 As an environmentally conscious homeowner who has a teeny tiny renovation budget, I really appreciate that we have this type of flooring available to us. Laminate flooring, luxury vinyl tile, rubber, linoleum, and cork floors have all come such a long way in the past couple of decades, so now you can get the style you want without sacrificing things like sustainability and good air quality. I imagine our laminate flooring being here in this home for the next 60 years, maybe more, and it will look exactly the same as it does today. Less waste means John and I can rest very easy in our choice to go with resilient floors in our family room.
As a quick aside so there's no confusion, Beautifully Responsible® does not make or sell resilient flooring. Their purpose is to help raise awareness and provide education around the topic of responsible, sustainable floors. Don't worry if you're hoping to hit the ground running (pun intended) with your next flooring project, though. Beautifully Responsible® has put together a great resource guide full of manufacturers who can help bring your project to life. Click here to access the list.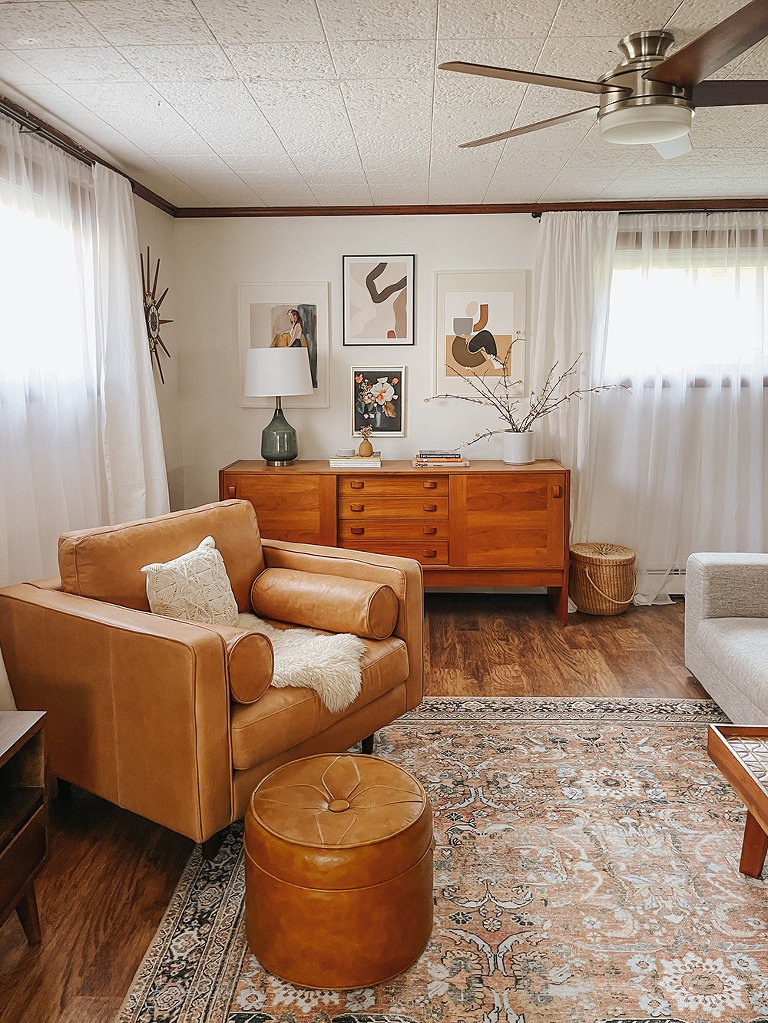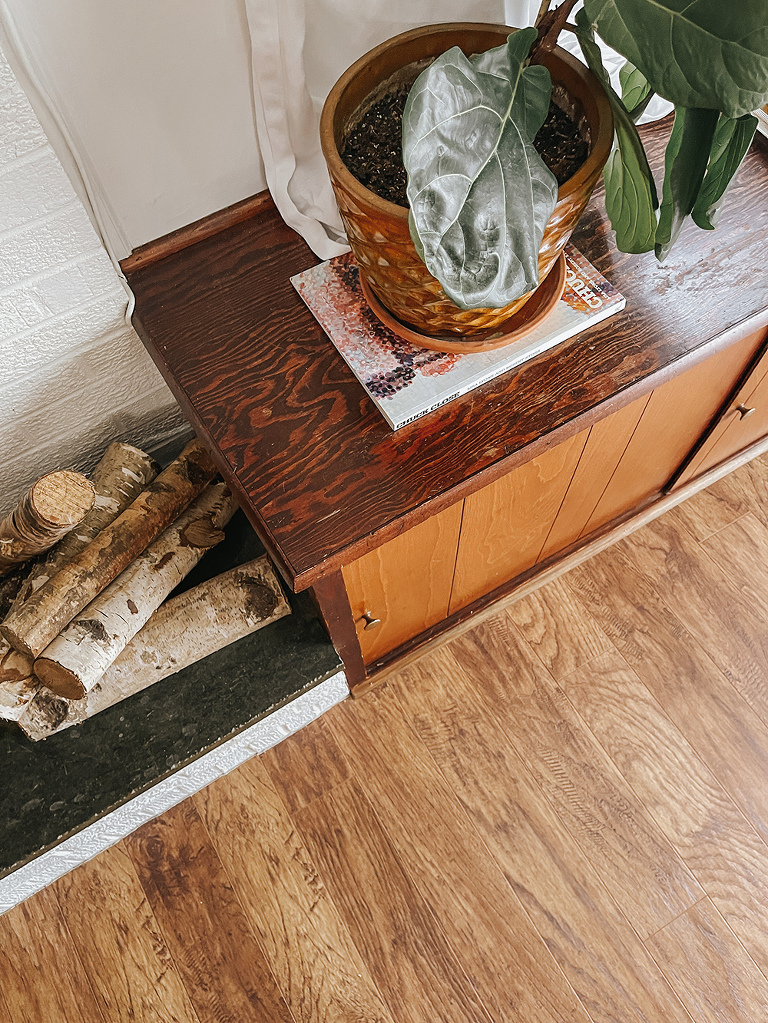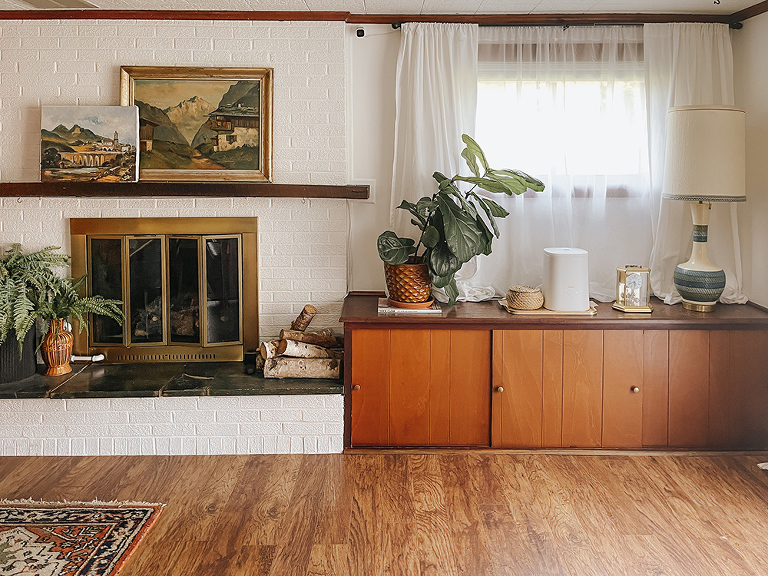 Visit BeautifullyResponsible.com to learn more, and shop resilient flooring made by Beautifully Responsible® manufacturers at your local flooring store or using the linked list of trusted partners that I mentioned before. Now, please use the comments section to tell us about your flooring project! Are you hoping to add style and coziness to your basement without the price tag or required maintenance of hardwood floors, like we did? Or are you looking for a sustainable, durable solution for your kitchen renovation? I want to know all about it, so spill the beans below.