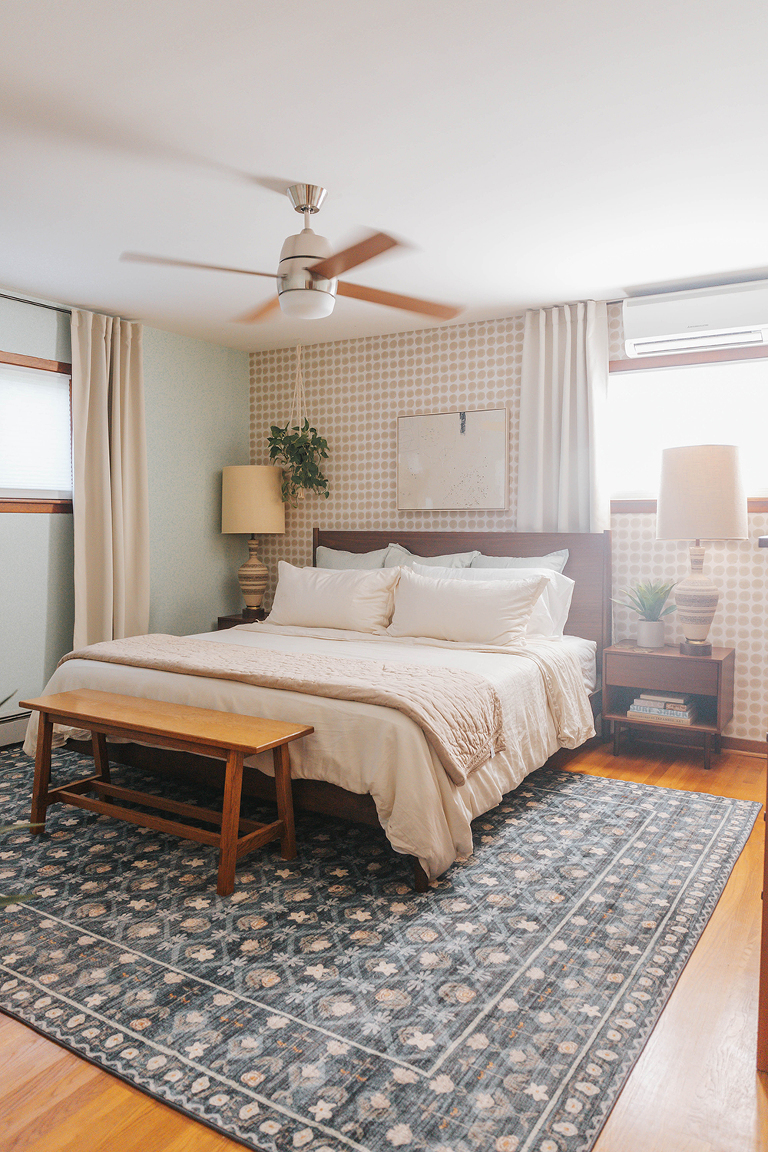 *Today's post was made possible by Loloi, and features gifted product for the purposes of a candid review. All opinions are my own.
Last month I had the pleasure of reviewing a few pieces from the brand new line between Loloi and Rifle Paper Co. This is one of those collections that just makes you want to stop and stare, and I couldn't wait to show you what we picked out! There are so many beautiful rugs to choose from, as well as a collection of intricately designed decorative throw pillows, all of which feature the signature floral patterns that Rifle Paper Co. is known for. Keep scrolling for some close-ups of the rug and pillows we chose, plus my full review of both.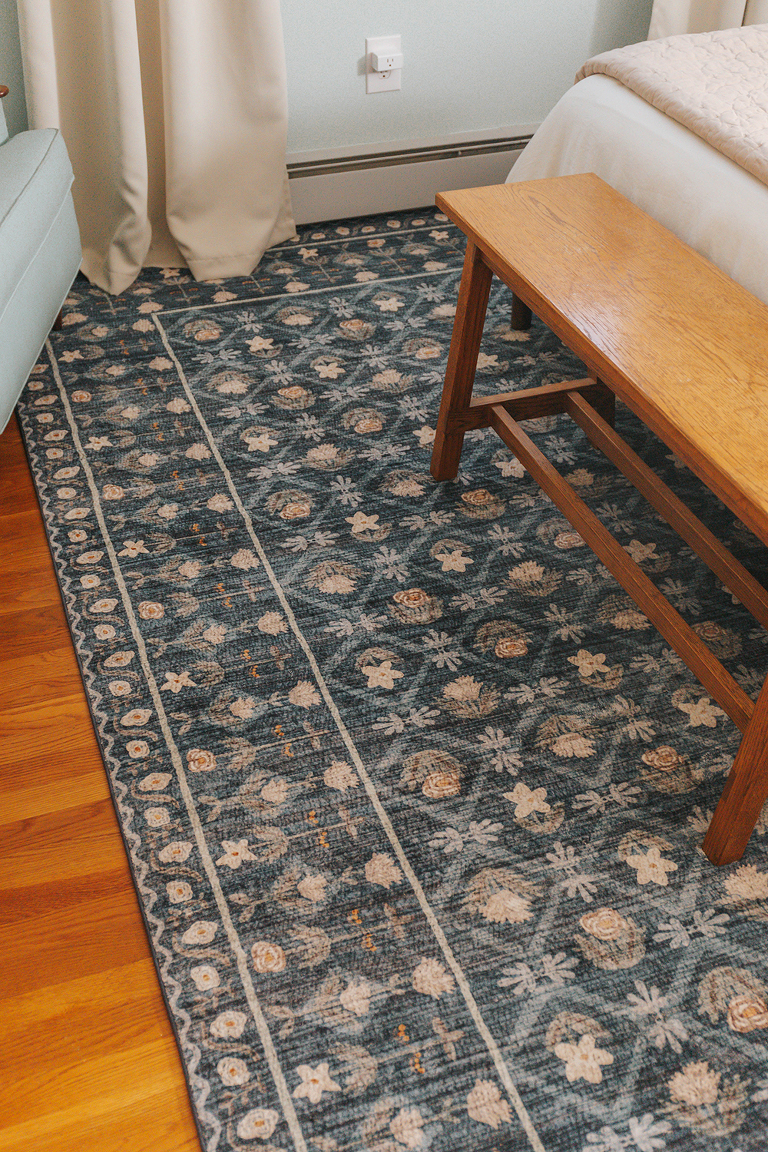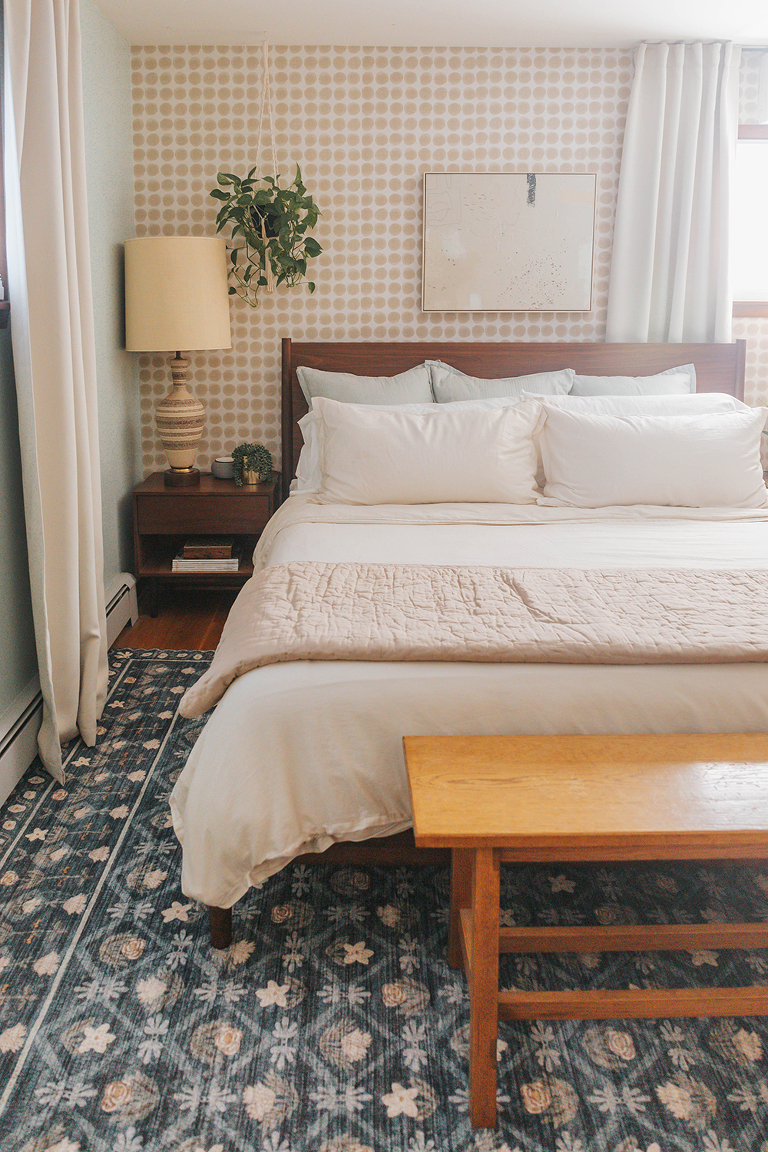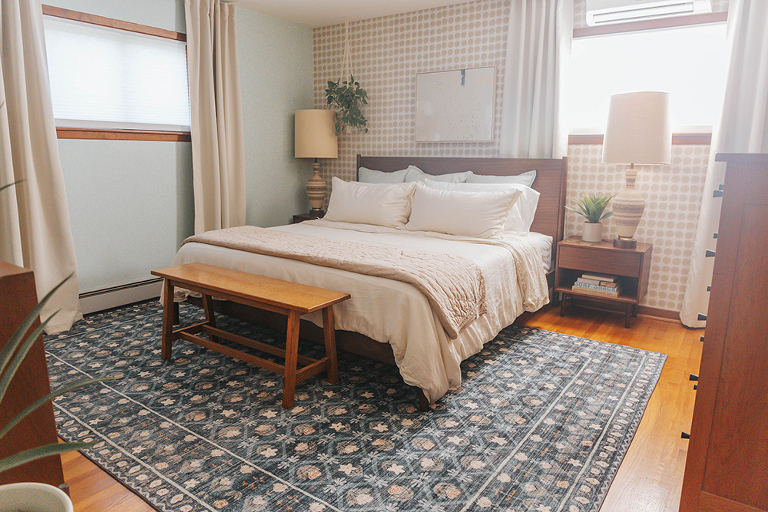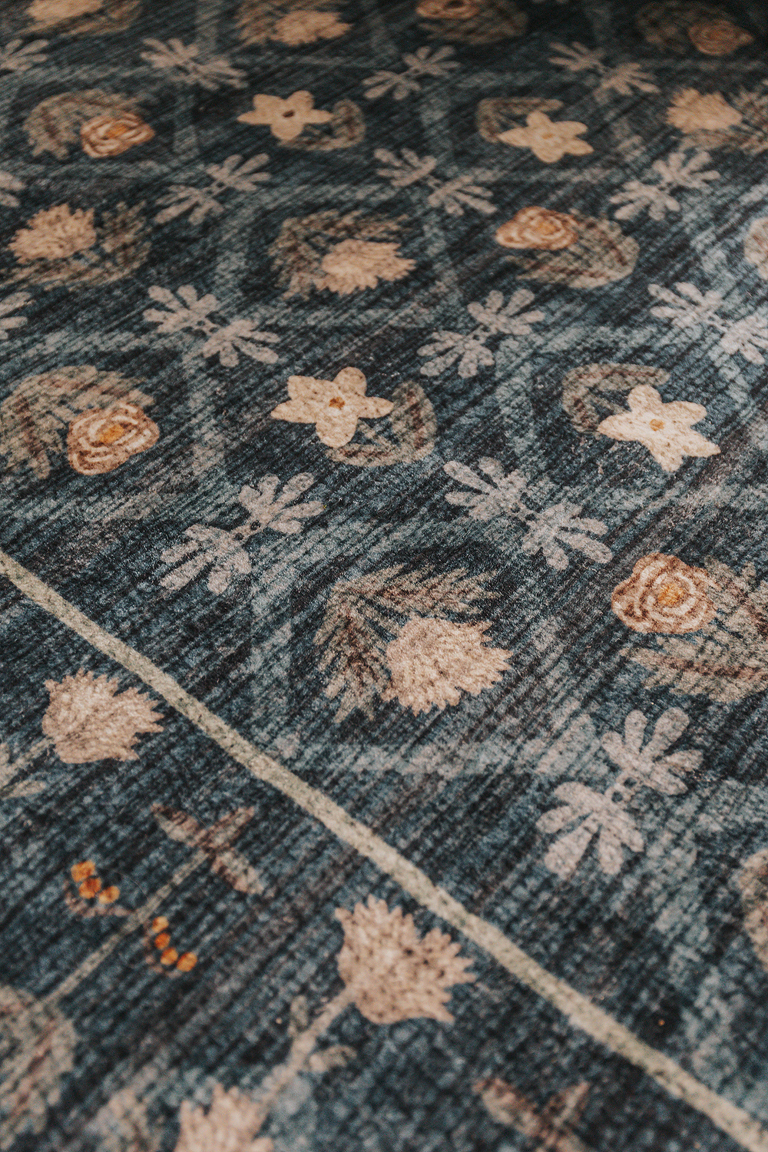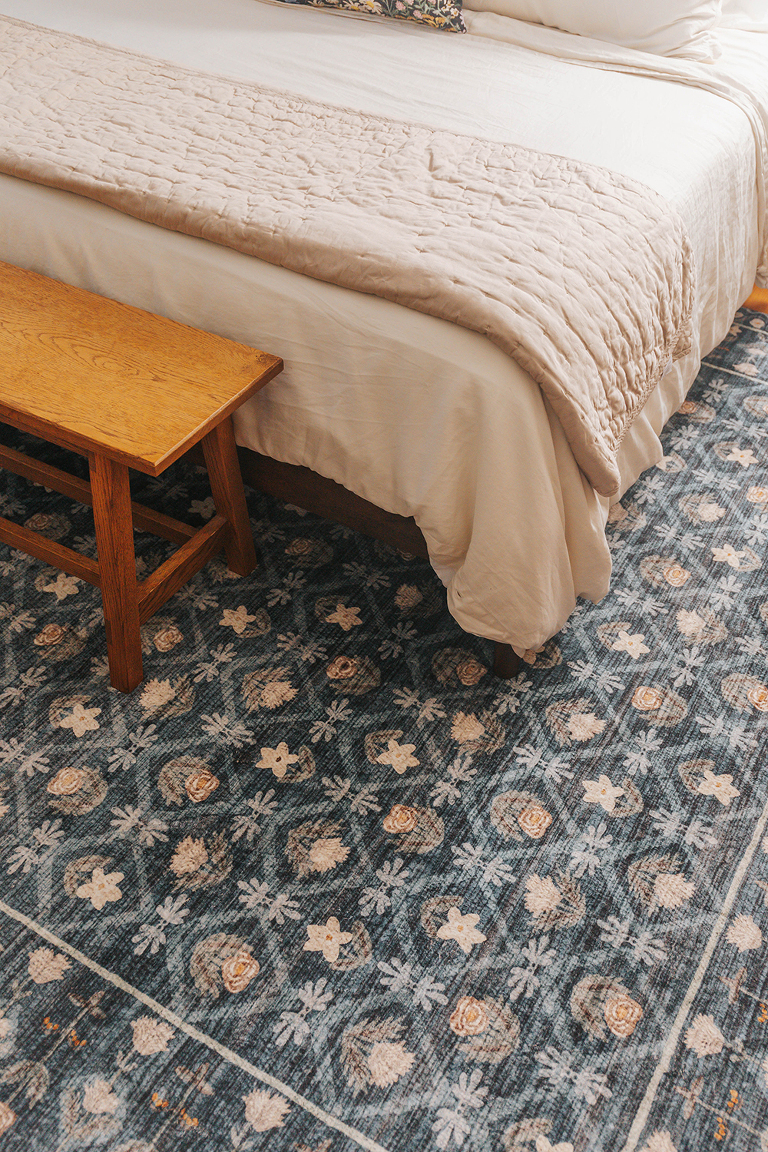 The rug we picked from the collection is their EDE-03 Indigo area rug from the Eden Collection. We got it in the 8′-6″ x 11′-6″ size for reference in case you're looking for something to fill a similarly sized space. This rug is one of the softest rugs I've ever felt. You can really sink your toes down into it because it's made of Loloi's CloudPile material. You'll definitely want to go barefoot over this one!
I love the rich pattern in the rug, but it doesn't overwhelm the space because it's done in a tonal blue-on-blue colorway, with just a hint of soft cream and yellow added in for contrast. Even though it features a floral design, I think it feels very "evergreen." In other words, it works for any season thanks to the softness of the colors and pattern. I think some floral rugs have the tendency to feel like they can only be left out during spring and summer, but this one works all year long thanks to the soft blue palette and hints of autumnal colors in the flowers.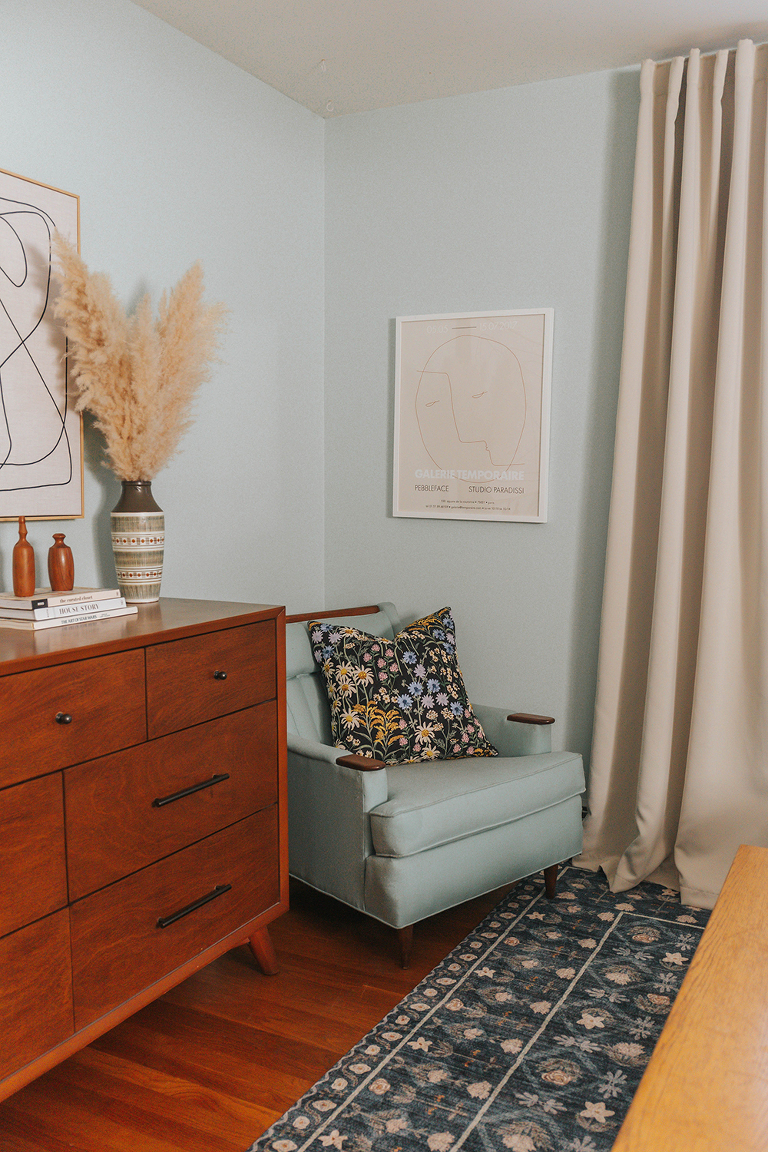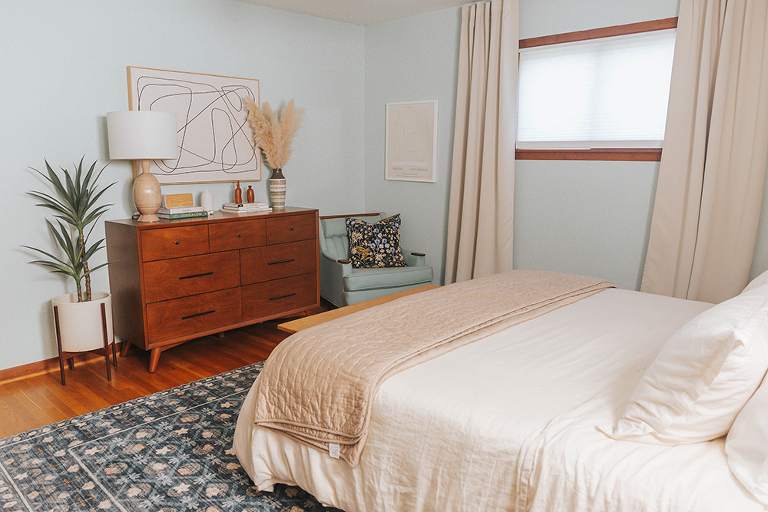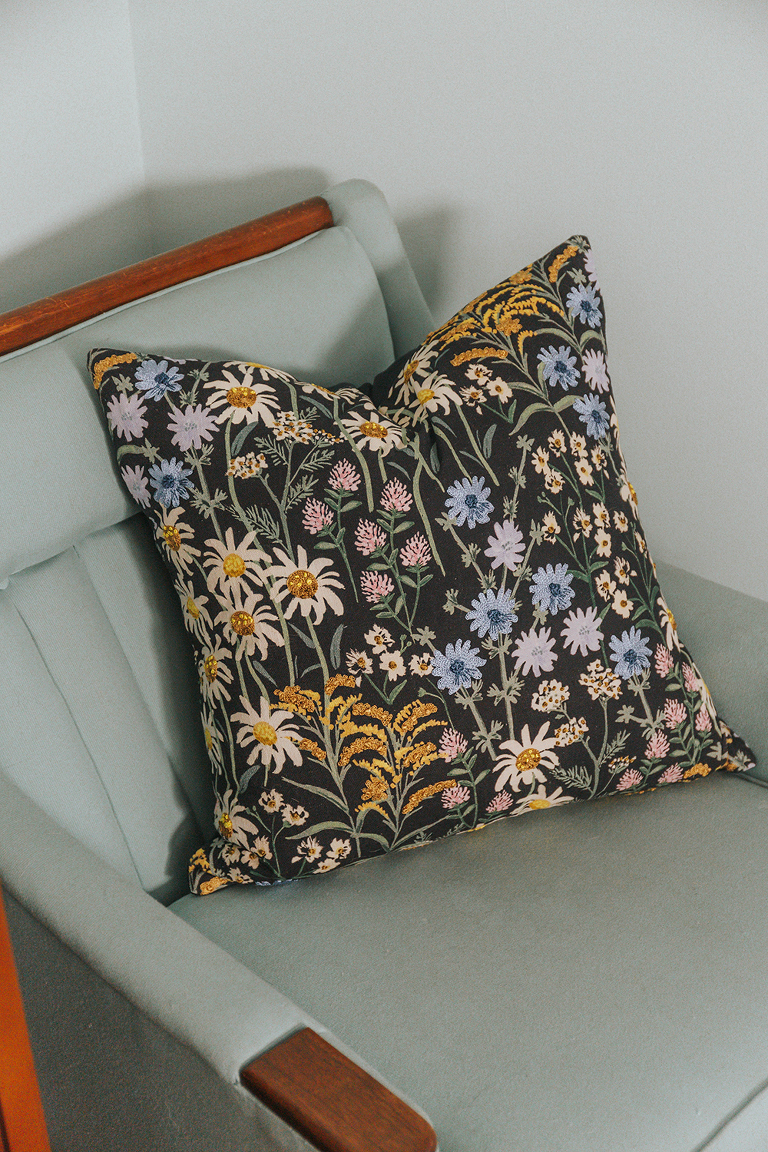 As for the pillows, we picked a pair of their Wildflowers Pillows – PRP0026. These pillows are big, clocking in at 22″ x 22″ in size, and work well on a bed, occasional chair, or couch—pretty much any type of lounge-y style piece of furniture you want to toss them on. They're easy to squeeze and lean against, and have the most stunning detail. You definitely have to see these in person to appreciate them. From further back the pillows look like a beautiful flat printed design, but once you get up closer you realize that the print is actually partially three dimensional, with lots of embroidered accents and texture. The florals pop so nicely against that bold black background, too, right?!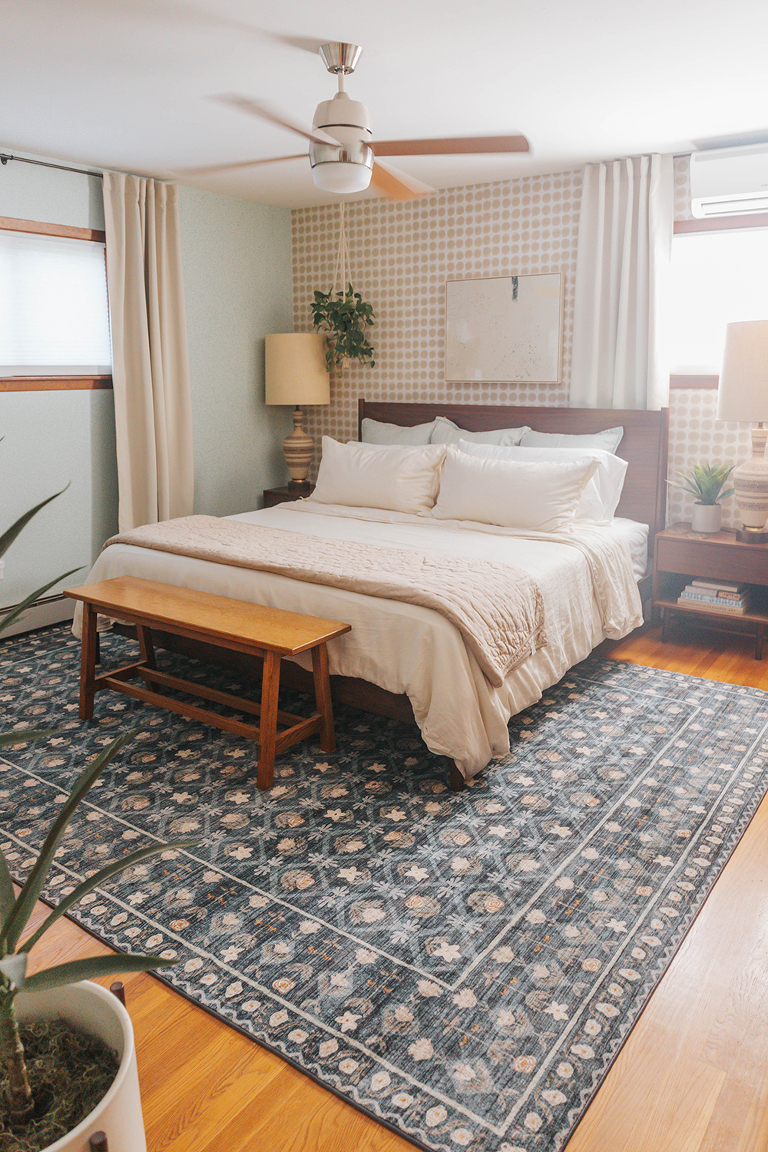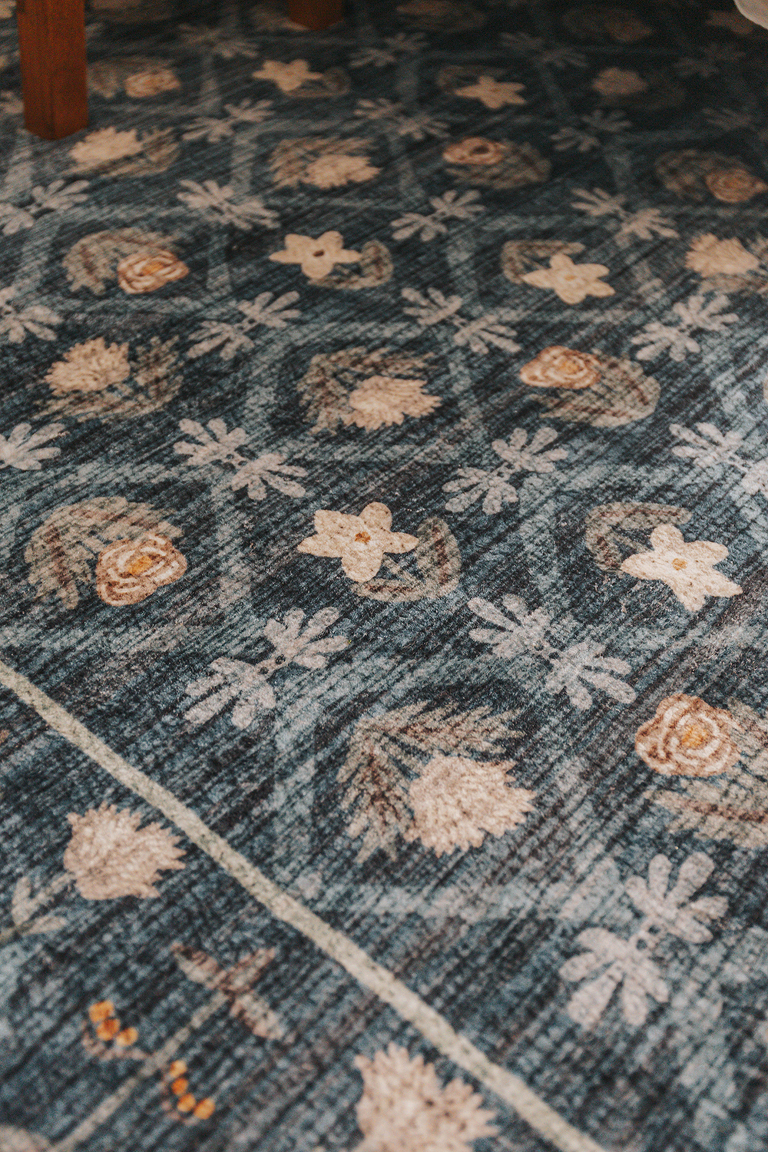 In case you want more information, here are those links again to both the rug and the pillows. I've said it multiple times but Loloi always, always nails it with their home décor. There has never been a time when I was disappointed with something I've received from this brand, and I appreciate how the colors and design always look in person just like they do on their website.
This post isn't sponsored in any way. I was just asked to post about the collection on Instagram last month, but I wanted to share more details and photos here on the blog because I'm that big of a fan! Comment below if you have any questions, and let me know which piece you'd pick from the collection.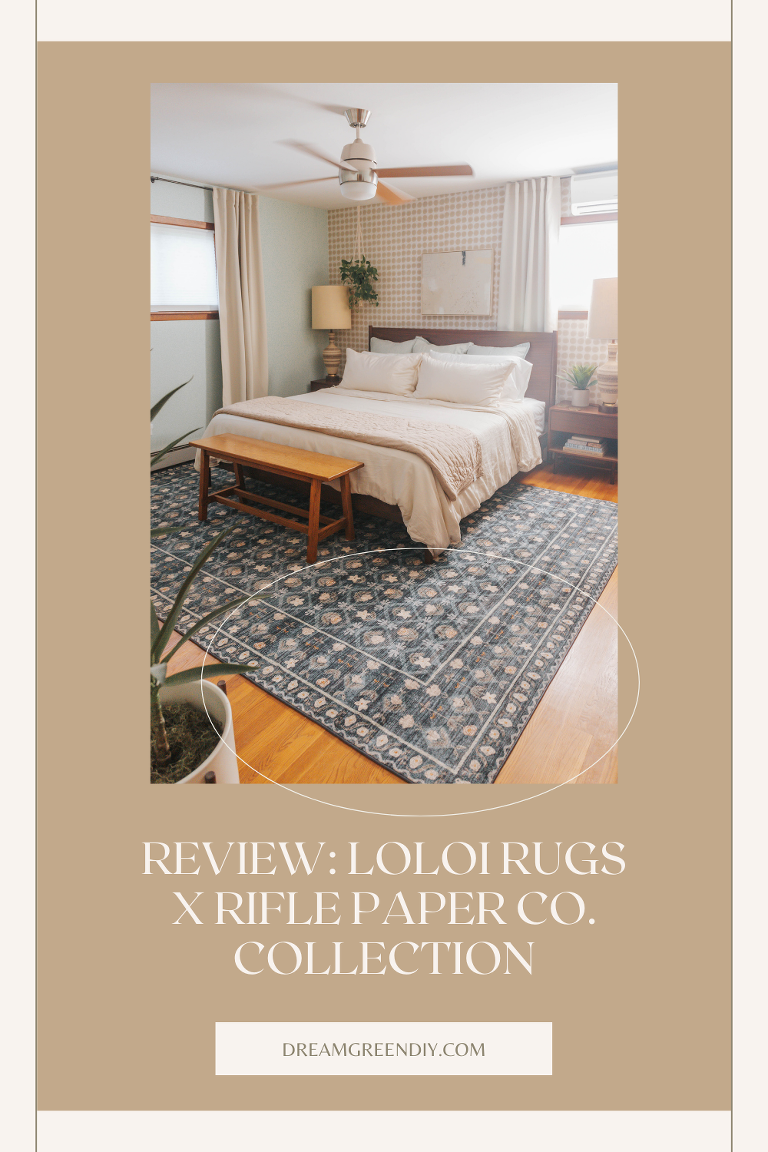 *I earn a small percentage from purchases made using the affiliate links above. Affiliate links are not sponsored. Rest assured that I never recommend products we wouldn't use or don't already love ourselves.