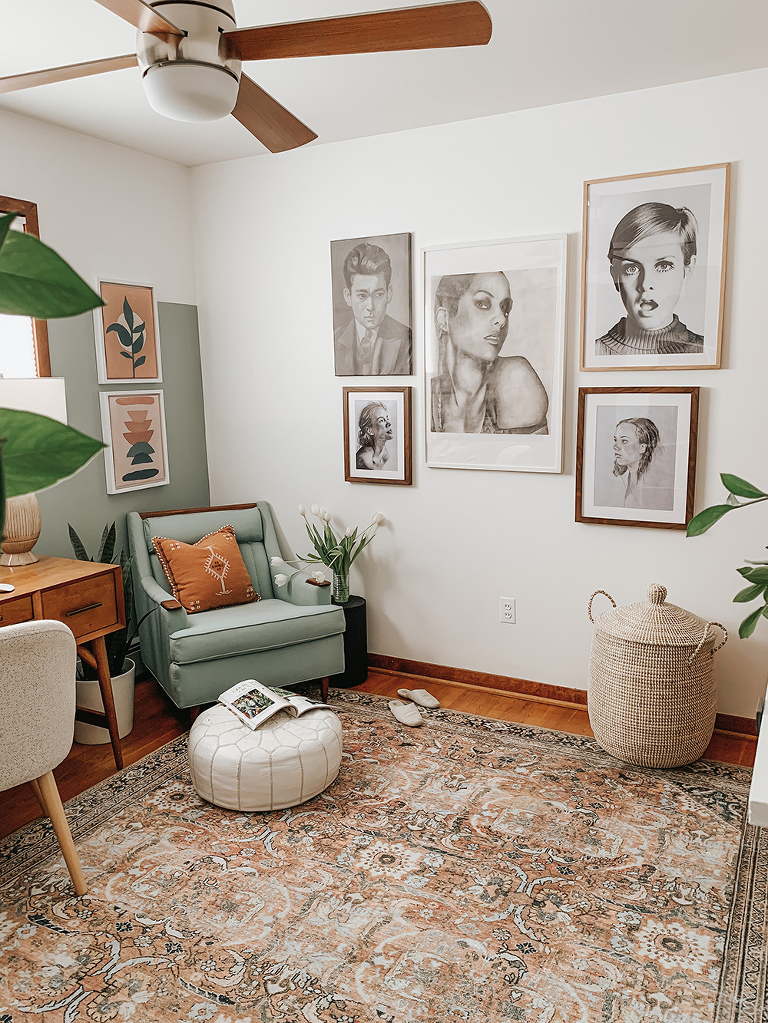 There are lots of things that I love using in my home décor, but you know what's one thing I personally don't love? Photography! I rarely display printed photos in our space. I can't explain why, but it's just not something I tend to gravitate towards. The one exception is when the photos are printed in black and white. I think that monochromatic look softens the sharpness of photography in a way that blends better with our colorful vintage paintings and furniture. Keep scrolling to see four black and white photography gift ideas that I would buy (and have bought!) for myself and our space. Comment and let me know which one you'd try.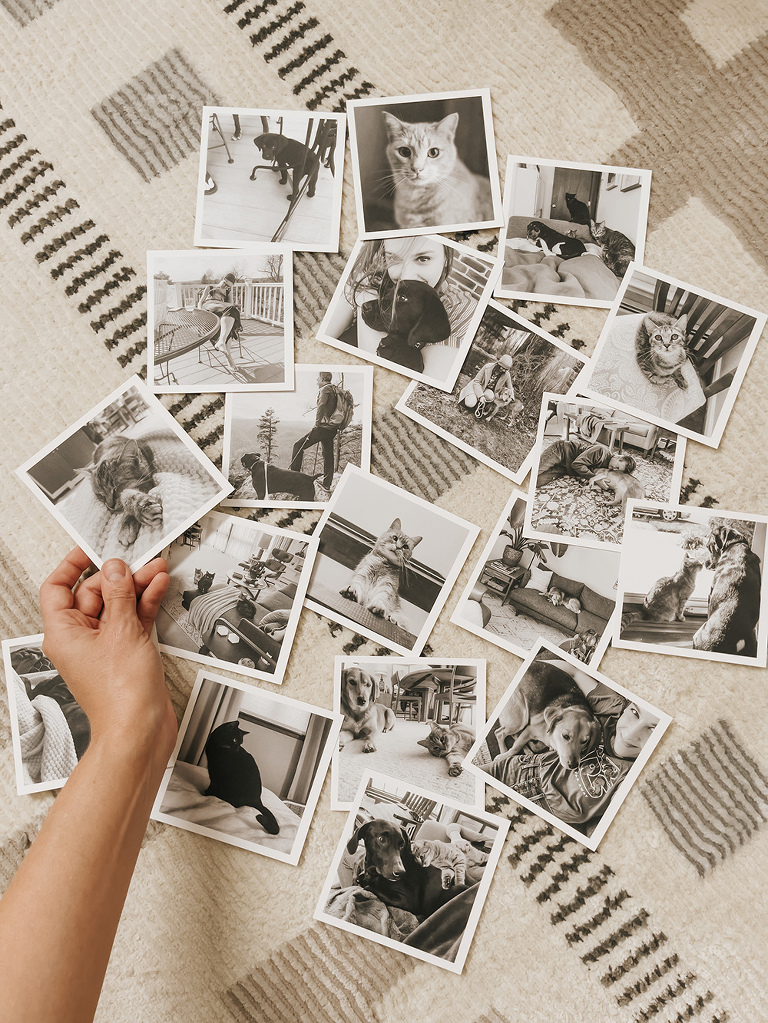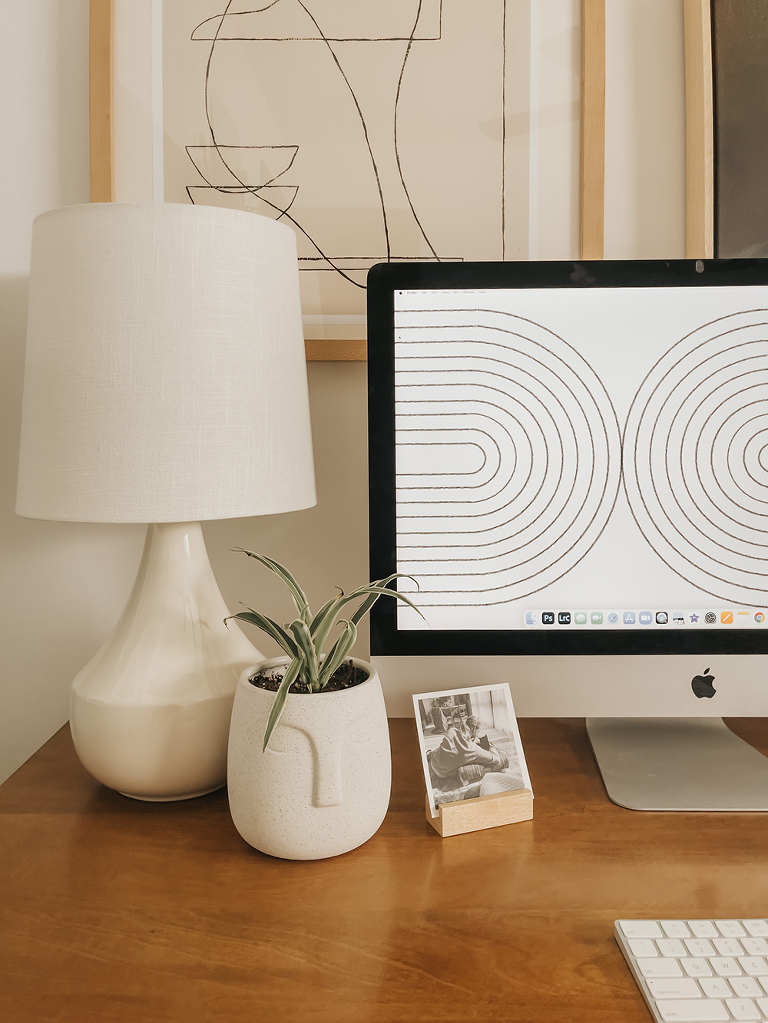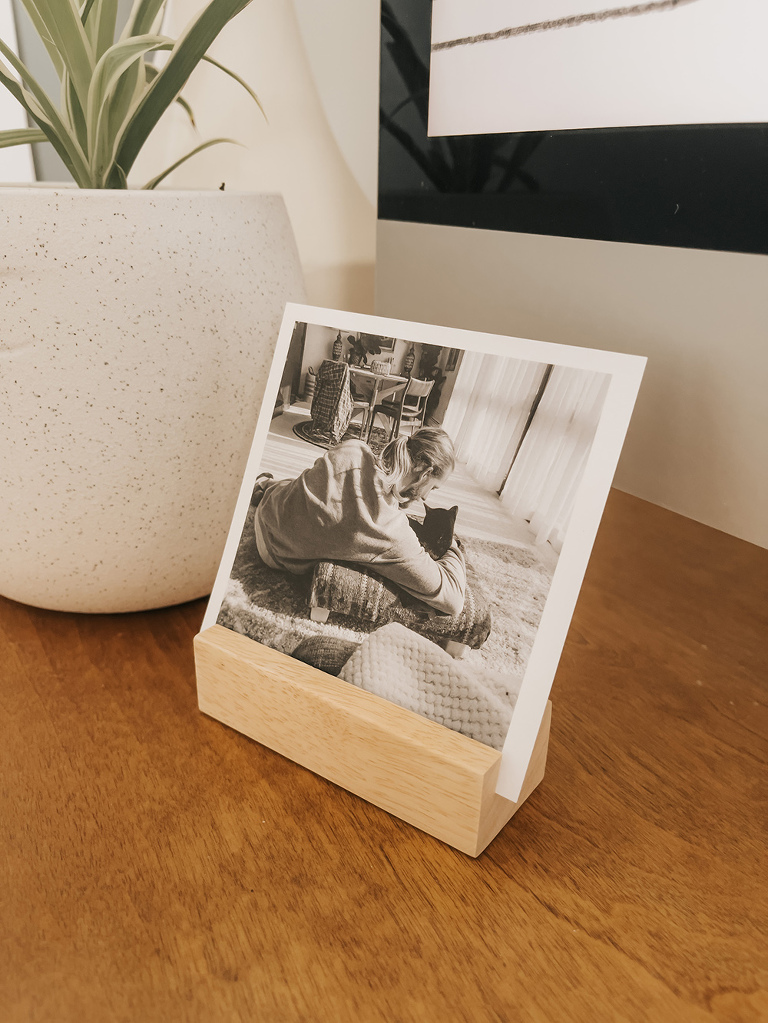 Wood Block + Square Prints
One of my favorite ways to decorate with printed photos is in miniature format. I ordered a huge collection of these black and white square prints that I cycle through in my office using a wood block stand. It's a really simple yet subtle way to add personality to my desktop without overwhelming the space.
Click here and use my code "DREAM" to score free Parabo Press 4″ Square Prints, or get $10 off the larger 5.5″ size (offer good through 12/31/22).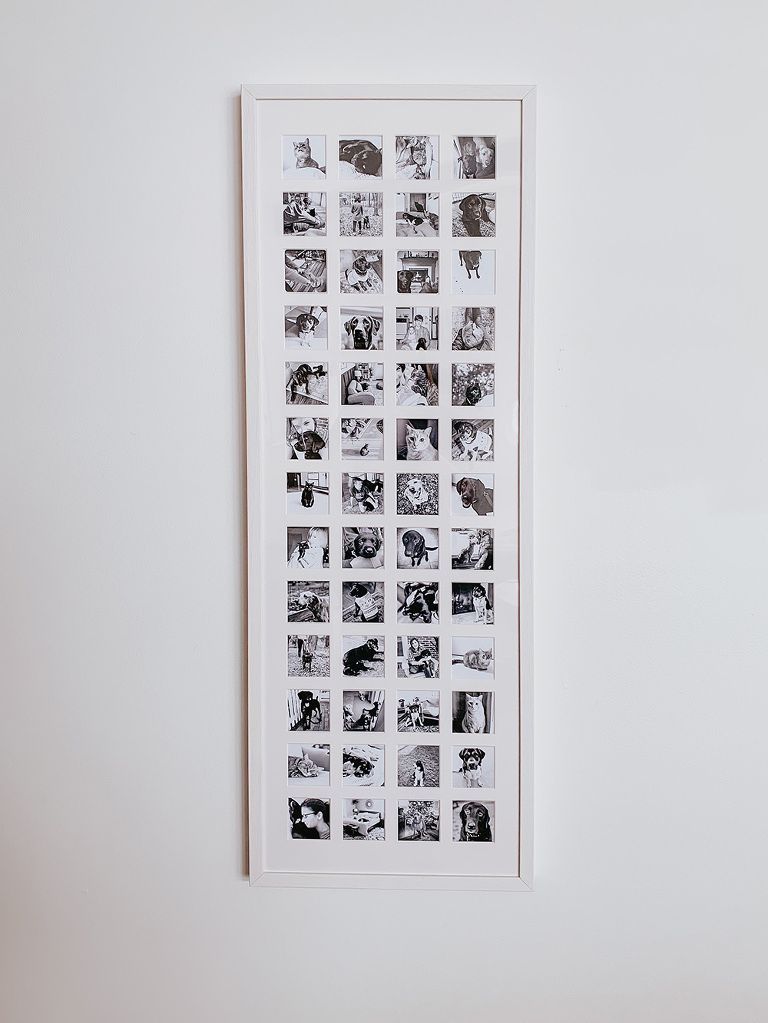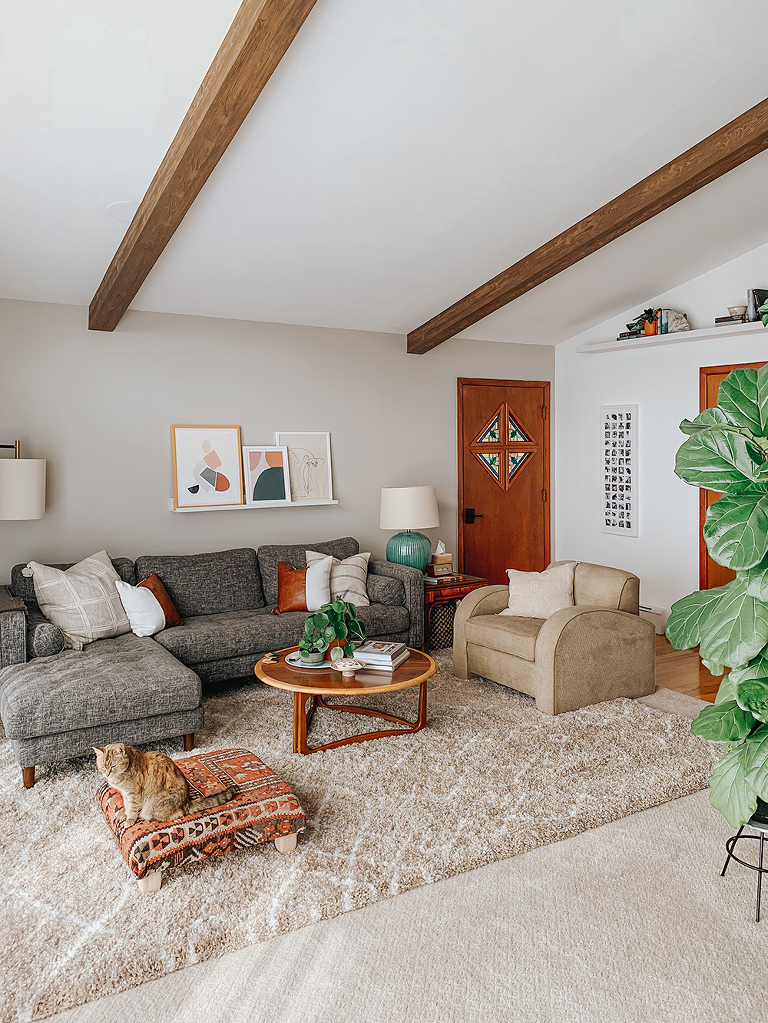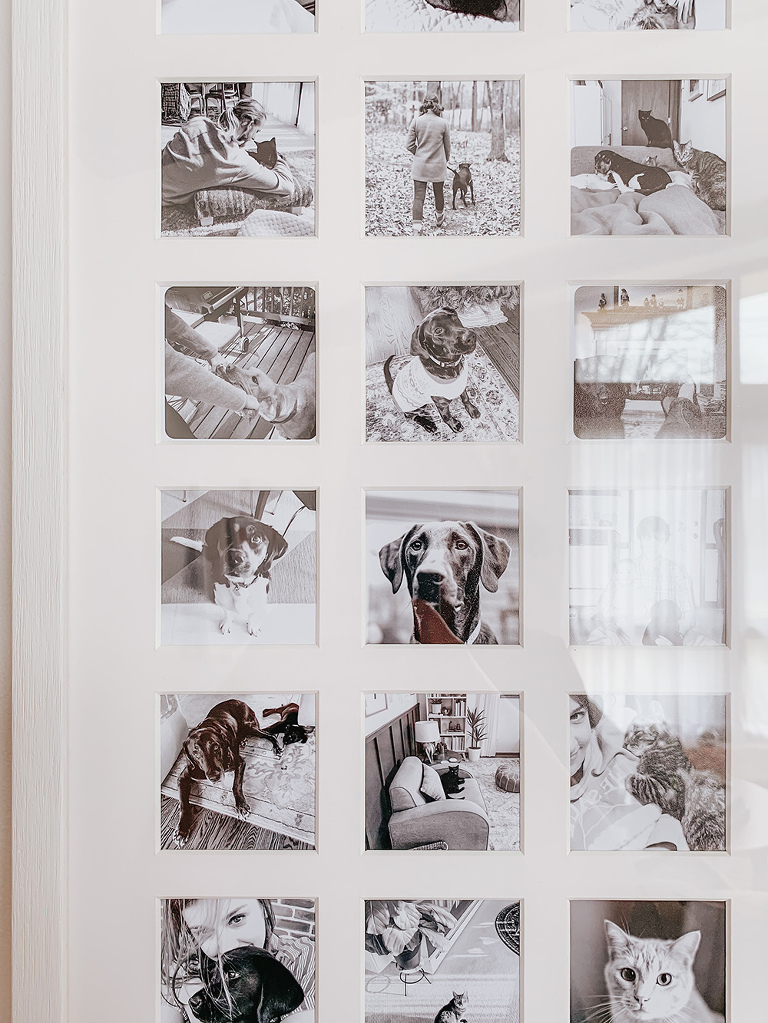 Framed Pet Portraits
This idea plays off of the previous one, just in a much bigger way! I worked with the brand inkifi last year to put together this framed pet portraits collage, and it is one of my favorite things in our entire home. It's filled with personalized memories that spark stories whenever we take a moment to pause in front of it (which is often). It's a favorite with guests, too!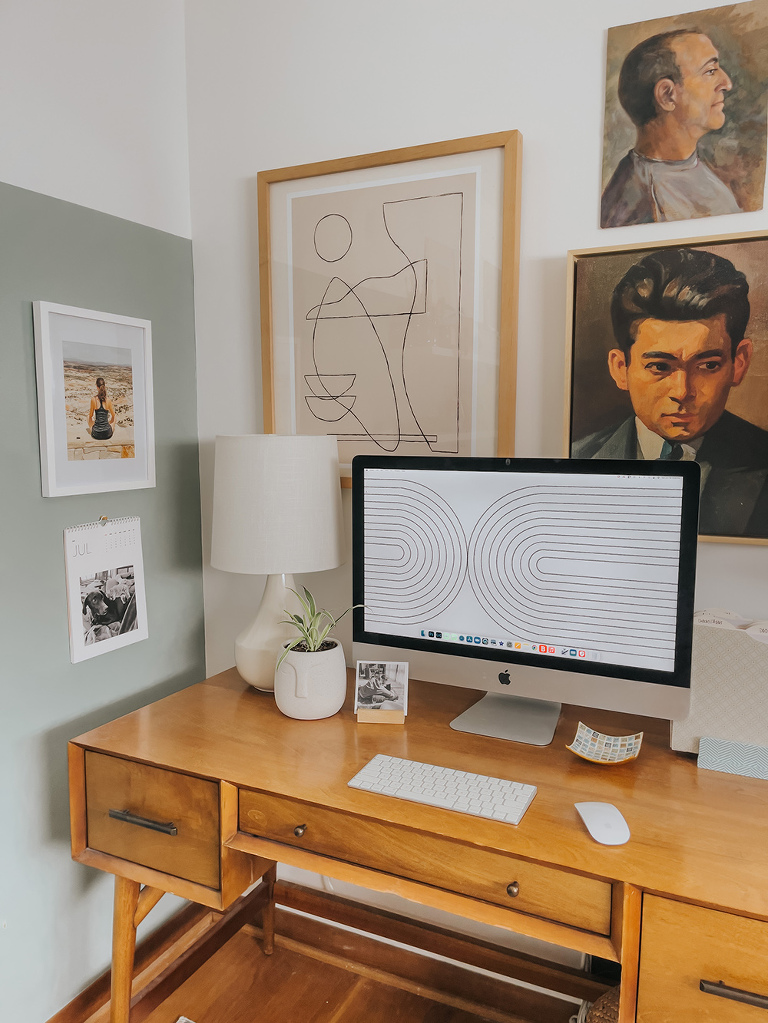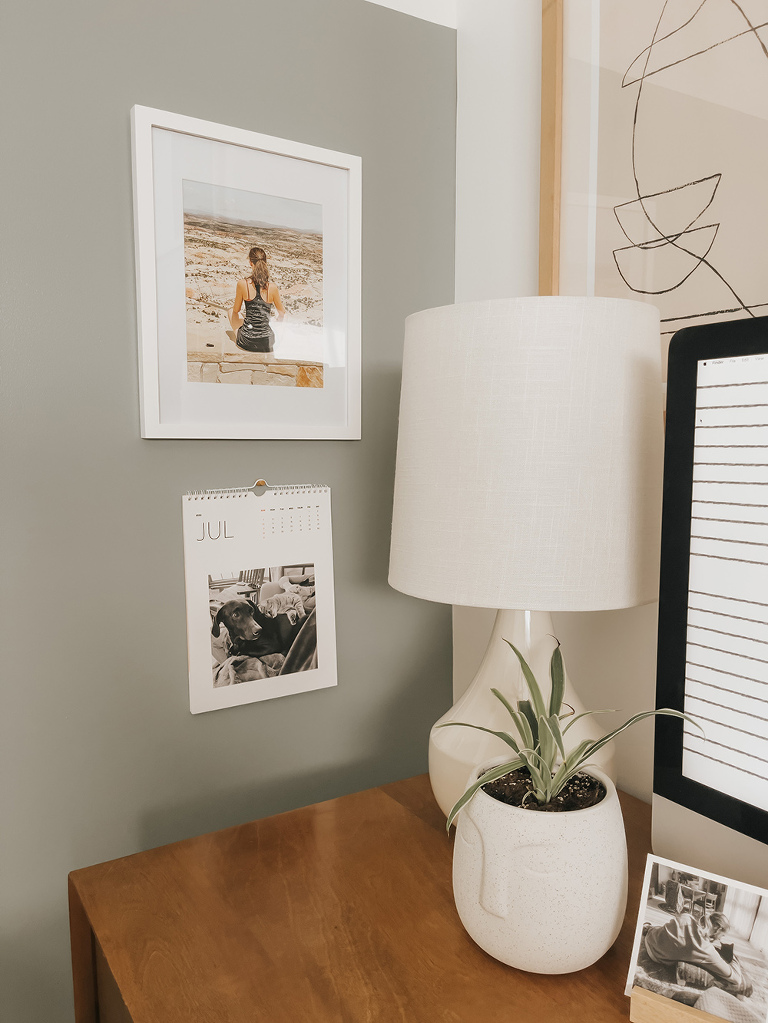 Photo Calendar
Everybody needs a calendar, right? Why not make it feel extra sentimental by curating a collection of your favorite black and white photos? I picked a random assortment of pictures from my digital files, and placed them quickly in this calendar from Parabo Press that I ordered for my office, that way I'm always surprised by what comes next in the lineup each month I flip to a new page.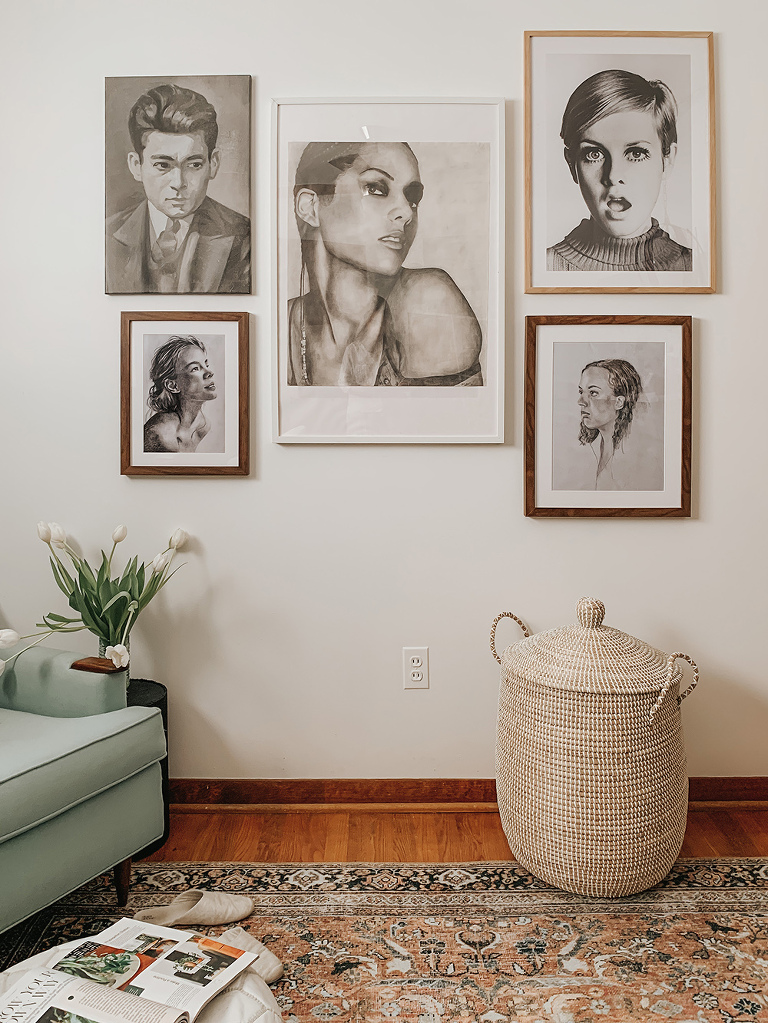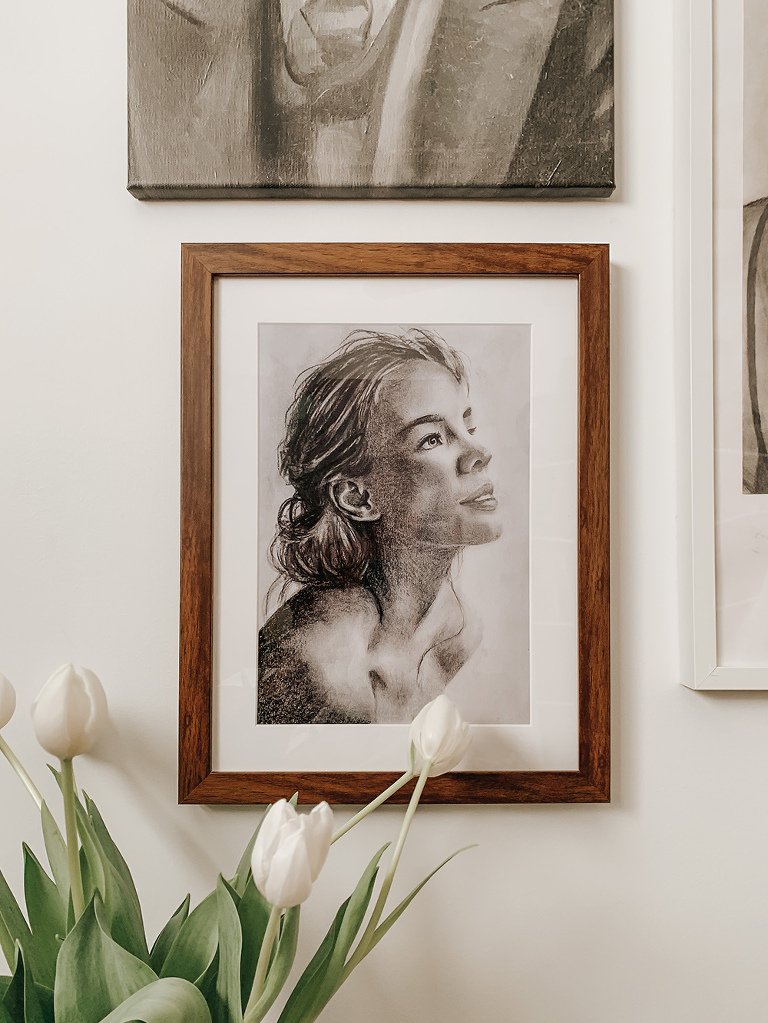 Original Art Gallery Wall
I also love the idea of going a little bolder with large black and white prints in a gallery wall formation. Don't forget that your black and white photography can be of drawings or art pieces that you have—not just traditional lifestyle photos! I snapped iPhone pictures of a few of my favorite small sketches and had them printed as framed photos to look like oversized pieces of art. This technique also preserves the art in a way, and allows you to share your favorite family heirloom art with others.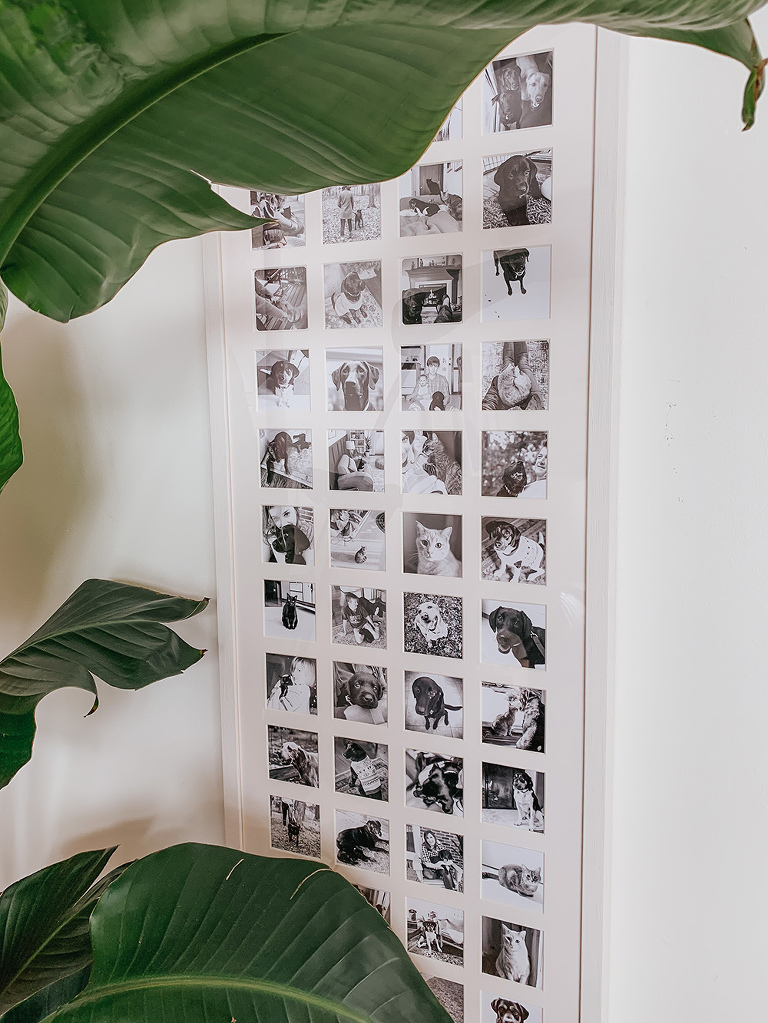 What types of photos would you have printed? Pictures of family members? Silly vacation selfies? Pets? Landscape vacation photos? Comment and let me know, and make sure you click those links throughout the post above if you want more inspiration. I've talked a lot about this concept on my blog and Instagram over the years, so there's lots more information to gather as you think about how to make this concept work for you and your space.