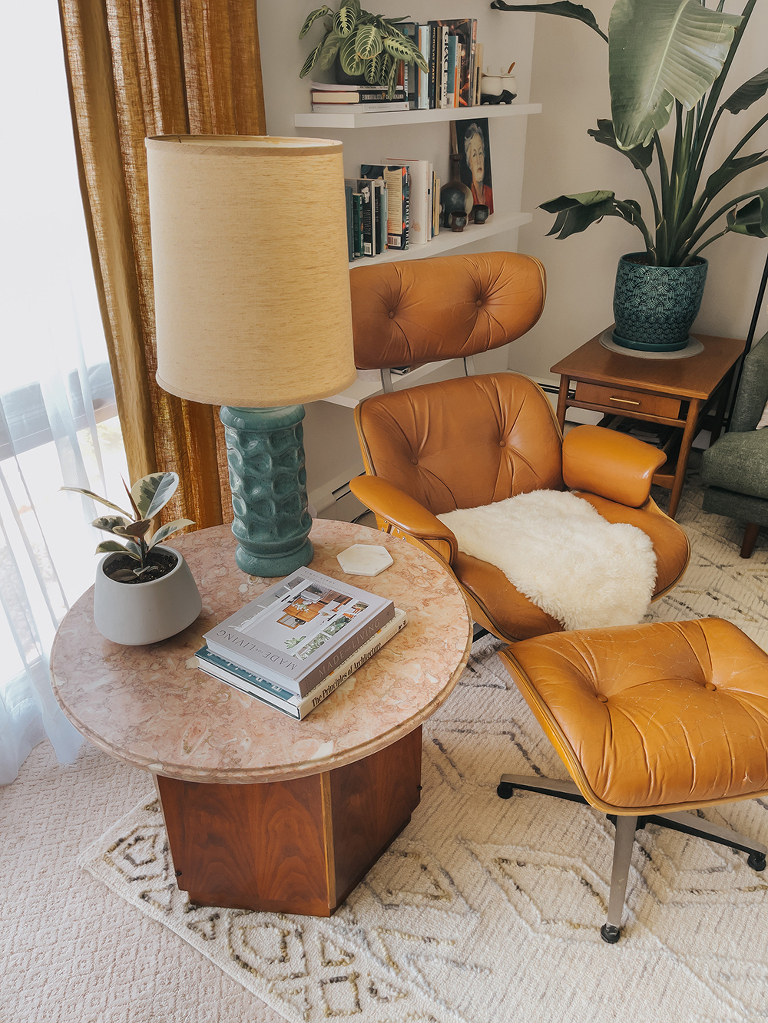 I have a particularly bad habit of purchasing cool vintage finds without having a specific place in mind for them. It's not a great trait to have, but it has at least served me well as a means to fill our home with some pretty incredible secondhand scores.
This methodology also forces me to get extremely creative with my furniture rearranging and placement. With just a little bit of trial and error, I can almost always find a way to squeeze some new vintage table I randomly found into a corner of our house, or find a spot for old art, ceramics, trays, etc. Whatever type of secondhand item it may be, it's all but guaranteed that I will find a place for it.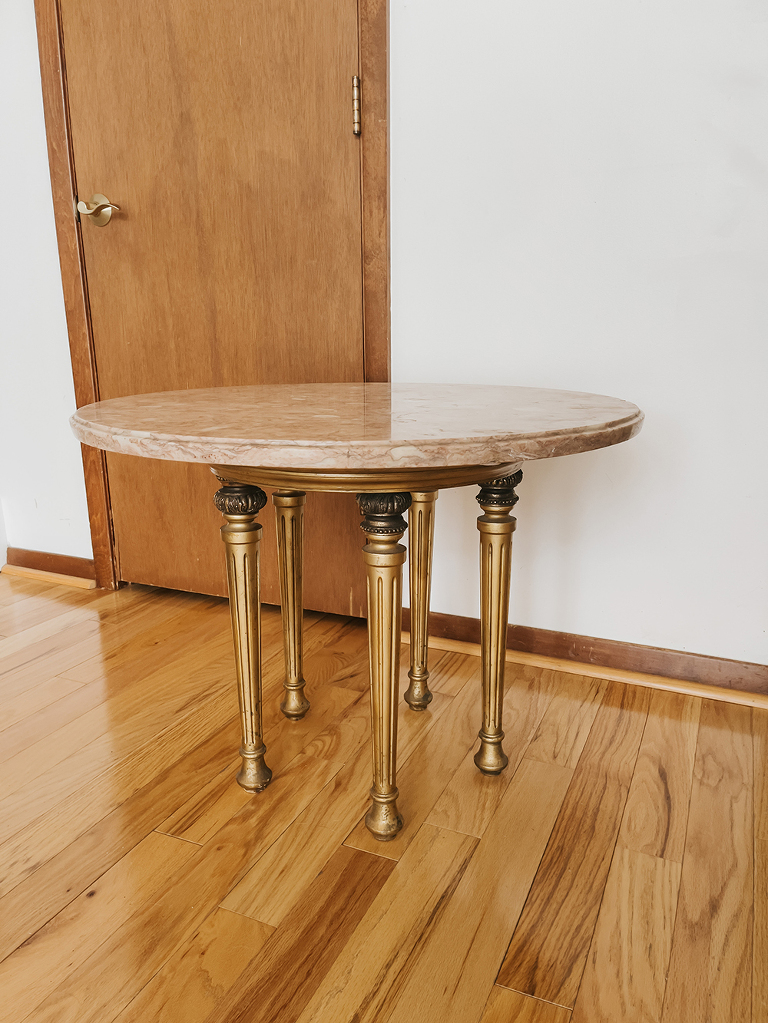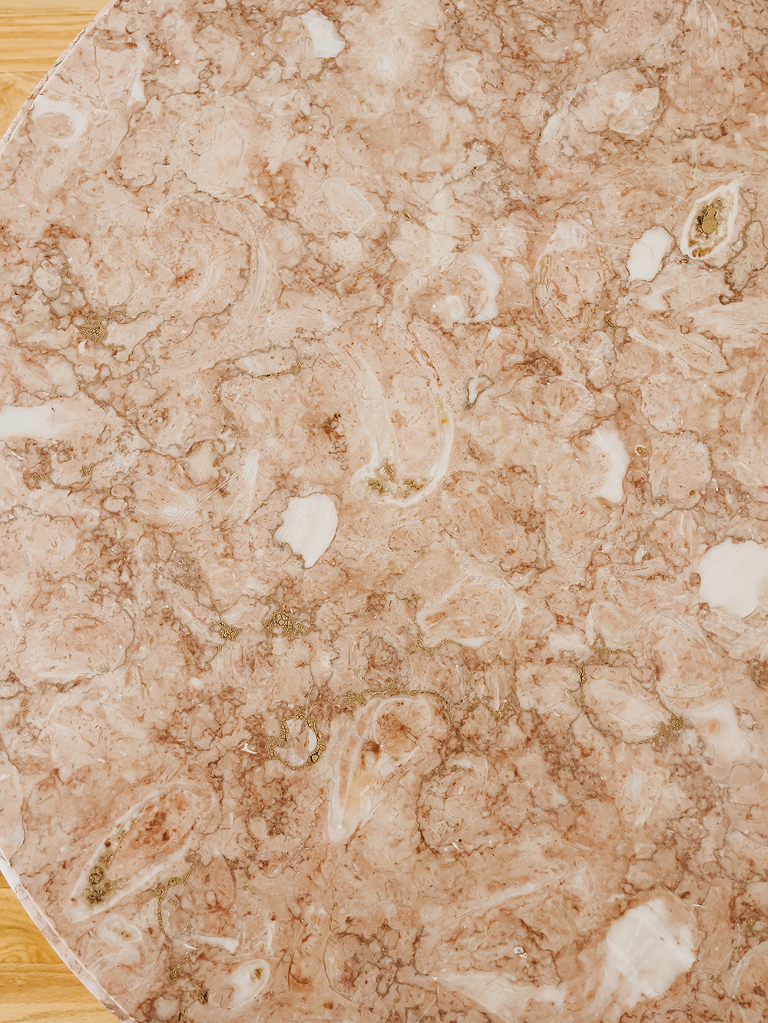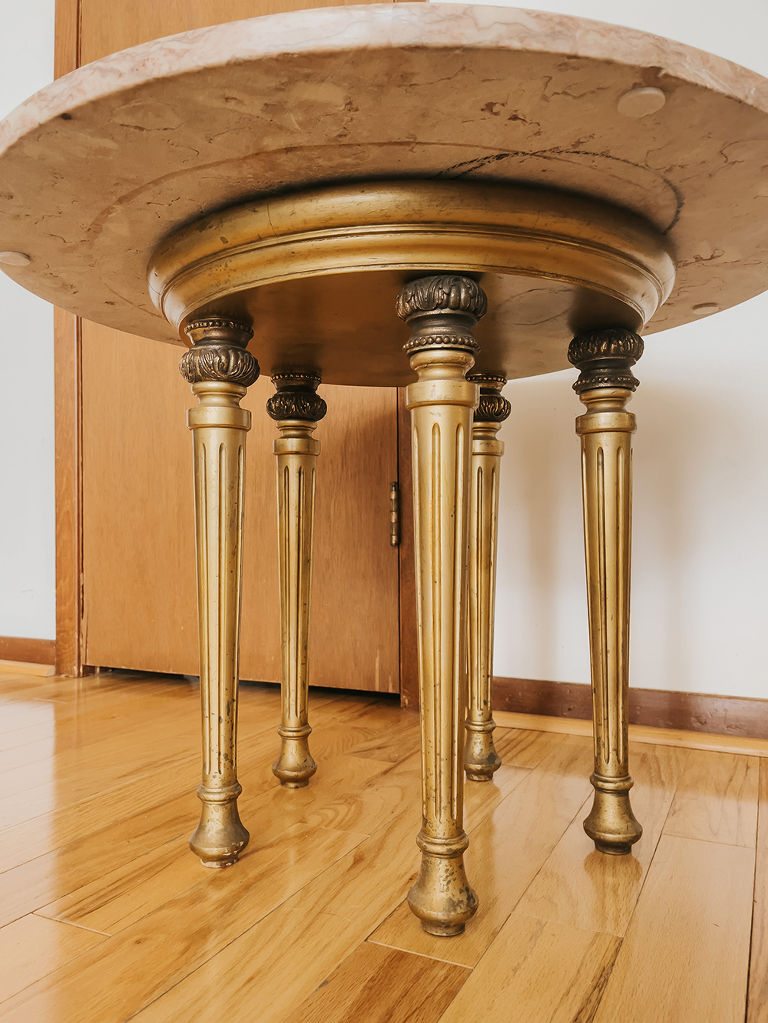 Take this vintage side table as an example. I found it at Stuarts Draft Antique Mall for $75, and even though I didn't have a spot for it, I just couldn't say no to the amazing pink marble tabletop. The elaborate gold base wasn't my style, but the marble was in excellent shape, so I decided to snag it with the intent to build a whole new base for it.
Lucky for me, I didn't have to do any work at all to detach it from the ugly gold base. The marble was just sitting right on top of it, so all I had to do was lift the two pieces apart. I managed to pass the gold base along to someone else through Facebook Marketplace (I think I "sold" it for free, or maybe asked just $20 for it—I can't remember), and then I turned my attention to the marble.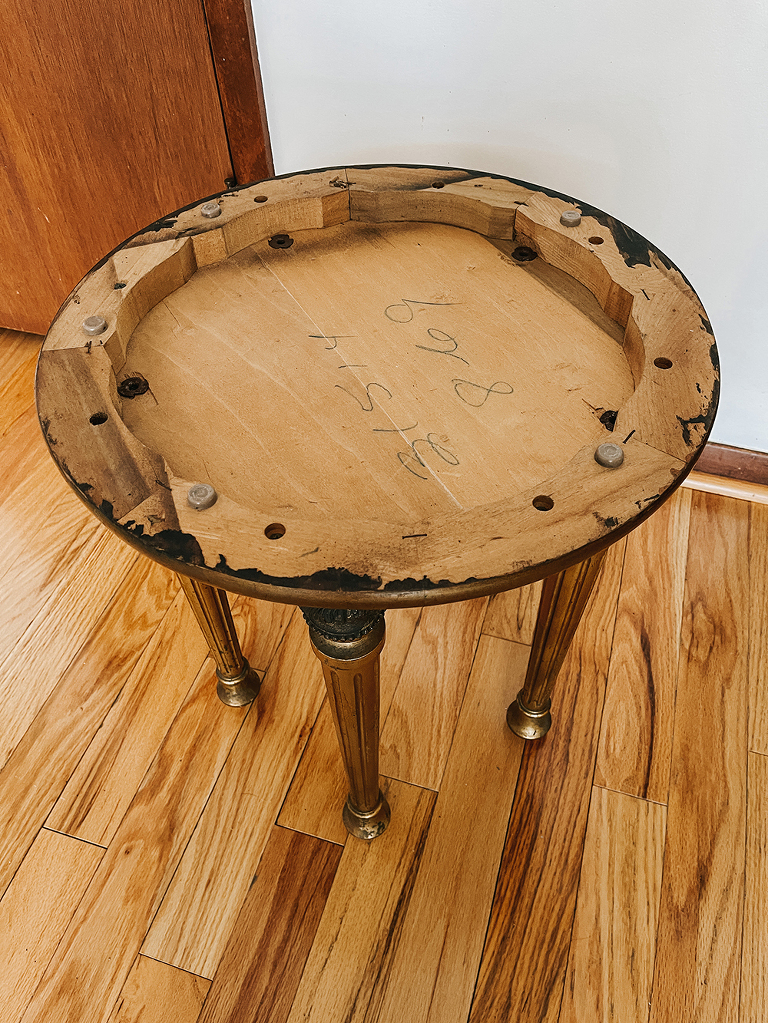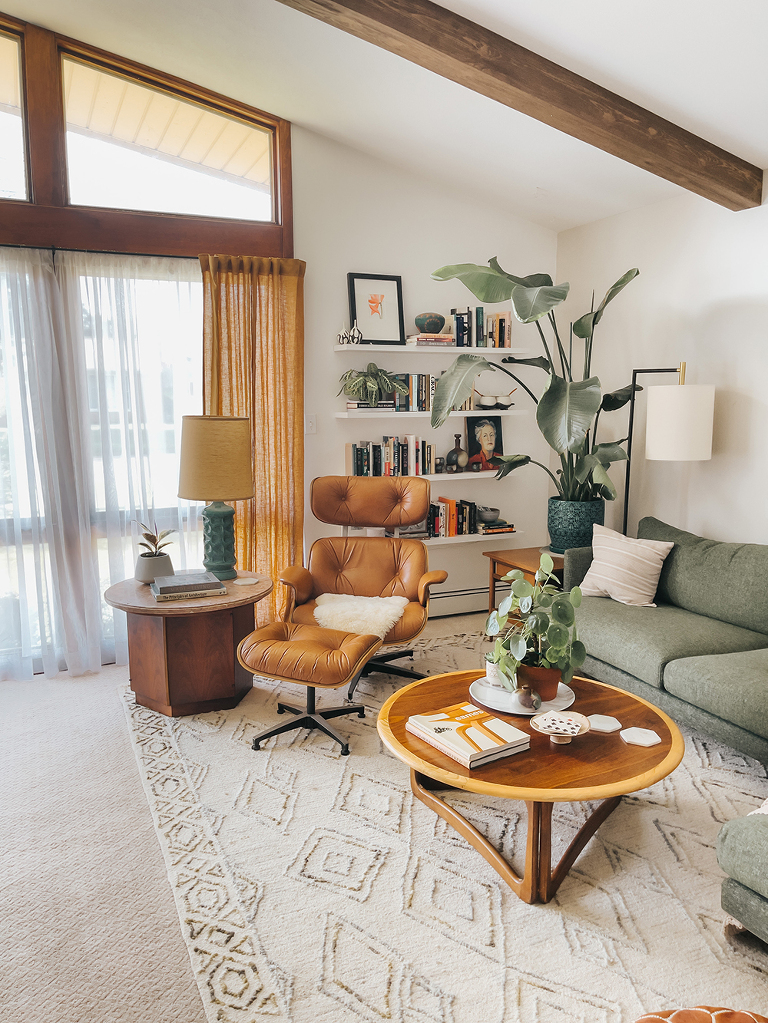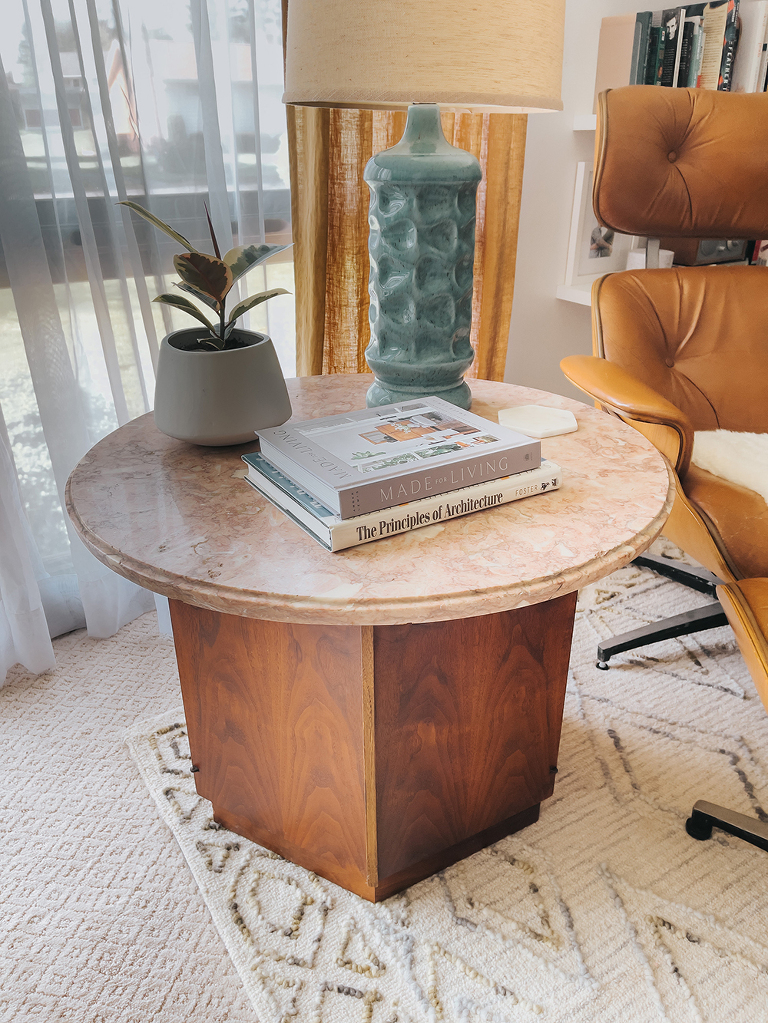 As the photos above and below give away, I ended up being able to steal inspiration from the original base by setting my "new" marble top right on a table we already had! Shortly after lifting the marble off of its old gold base, I happened to turn my head to see our existing Lane Furniture side table in the living room.
The lightbulb went off in my head, and I immediately started considering the idea of using the marble as a new top for the Lane piece. Could I just set it right on top like it had been laid on the old gold base? After measuring both the Lane table and my marble top, I found out that the marble was just a couple of inches larger than the wood table, so it was going to work!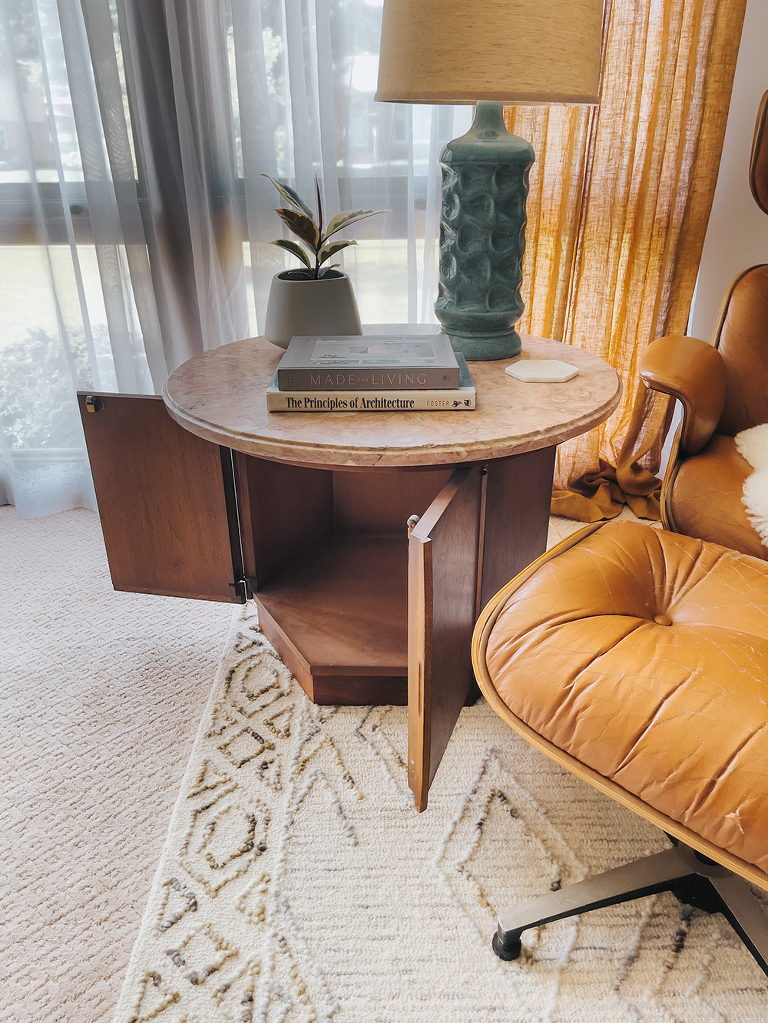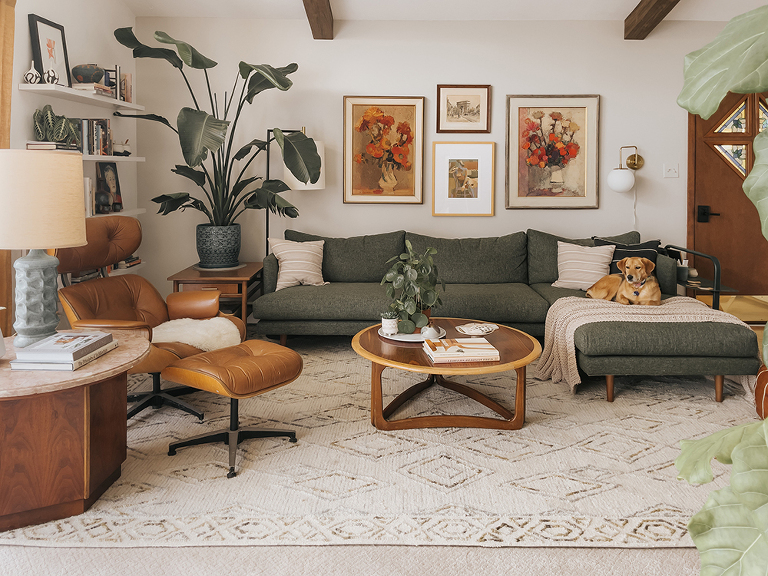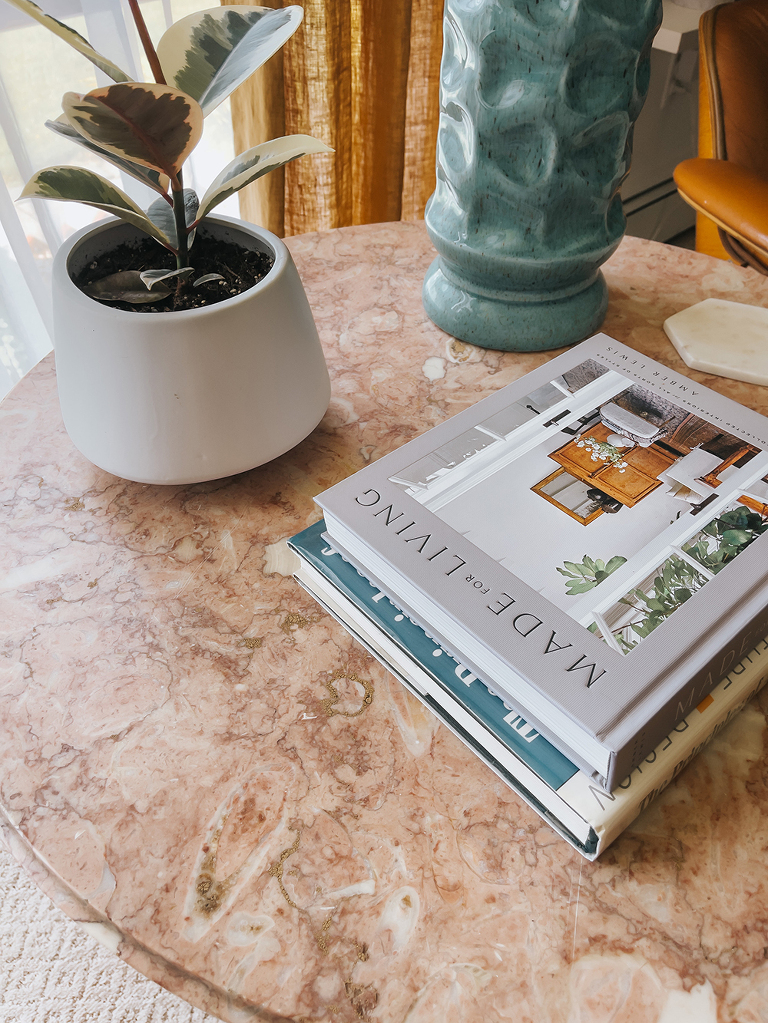 I set the marble on top of the wooden table, stepped back, and couldn't believe my luck. The pink marble instantly updated our old wood table and we love how the rust tones in the marble pick up on the cherry finish of the Lane piece. I was expecting to have to spend a hundred bucks or so on materials to build a new base for the marble, but this décor hack saved me all that trouble and expense. I love how it turned out, and I hope you do, too.