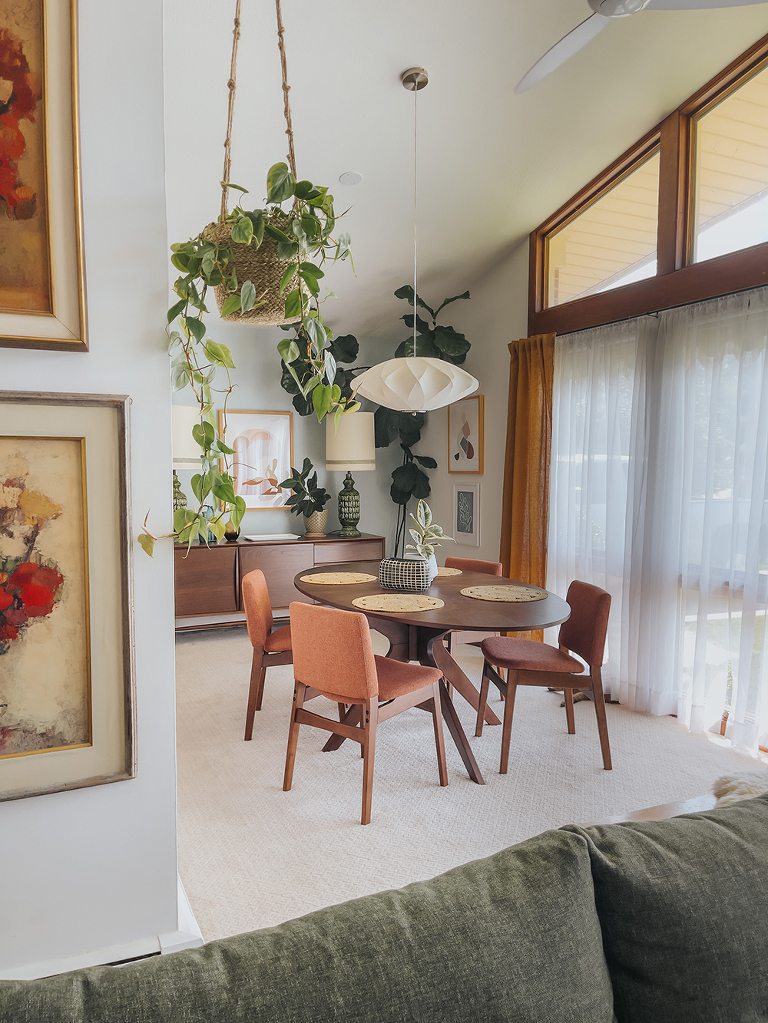 *This post was made possible by the generous support of Article, and features gifted product for testing purposes. All opinions are my own.
I'm sitting here smiling from ear to ear as I type up this first sentence of today's blog post because I can finally share our updated dining room! I know it might seem like these room reveals take just a minute or two for me to pull off and share, but, really, this post is the culmination of months of diligent coordination and creativity.
First, there's the dream of a new design. Then, there's cooperation with the wonderful brands with whom I team up to make it happen (this time being the lovely team at Article!). In short, today's blog post is the result of lots of hard work by more than just myself, and I hope, I hope, I hope you love how it turned out as much as I do. Keep scrolling for the whole story, and don't miss the YouTube video walking tour of the space that's embedded at the end of this post!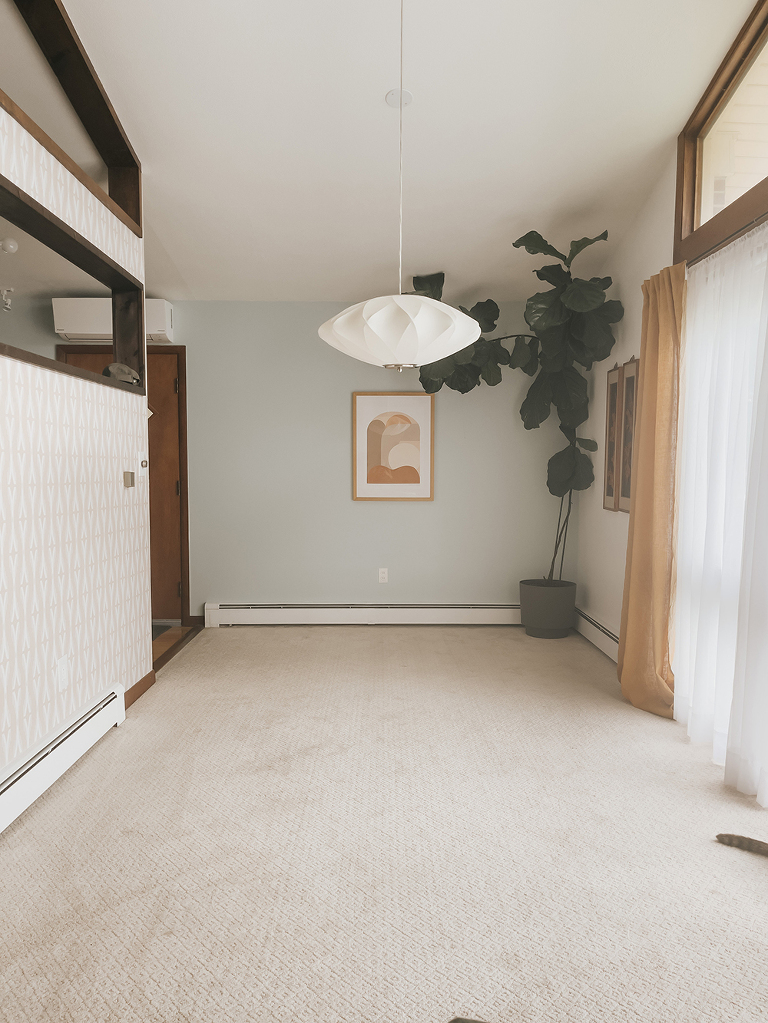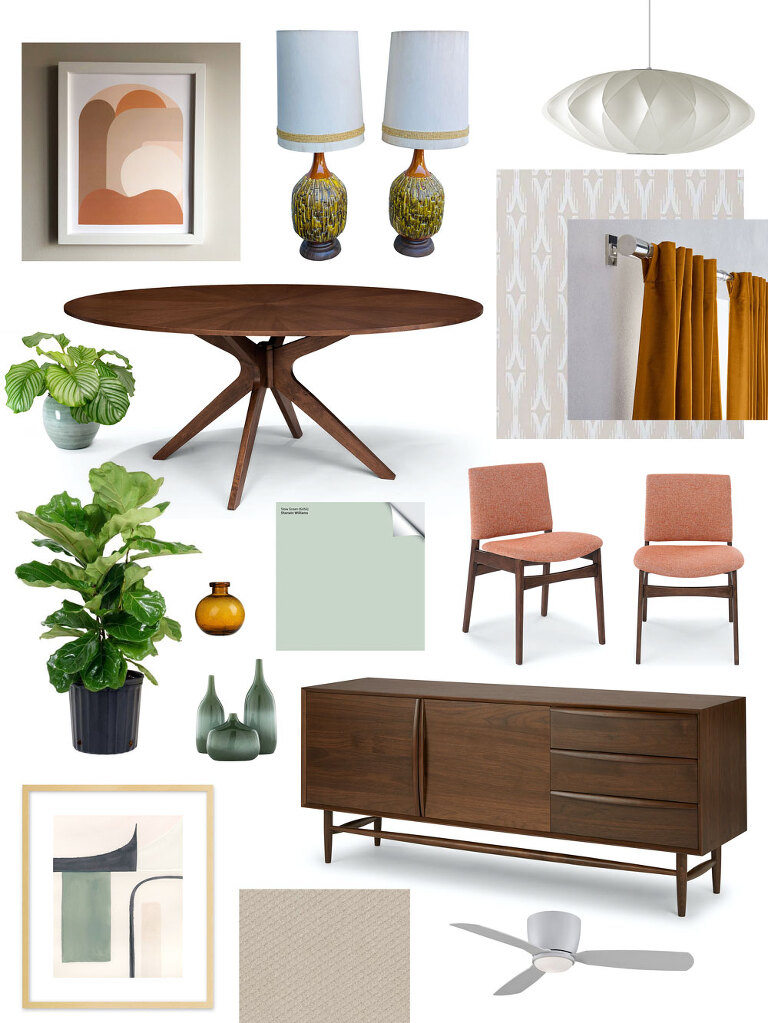 RESOURCES: Conan Dining Table | Nosh Dining Chairs | Lenia Sideboard | Art is via Figure Form, Artfully Walls, and Desenio | Fan (similar) | Carpet | Placemats are old from Target | Curtains | Wallpaper | Lamps, glassware, and tray all vintage
As I said, the ideation always comes first in any of these types of room revamps, and our dining room makeover was no different. I'll be honest, the catalyst for this makeover was a happenstance message from a sweet local follower on Instagram. As I understand it, she's a single mom and a first-time homebuyer and she just happened to message me asking if I was interested in selling our vintage dining room set. I actually hadn't been planning to sell our antique pieces, but something in my gut told me that this was the right thing to do. She needed this beautiful set of furniture more than we did, and I wanted to help get her collection started because it was clear that she appreciated what we had.
So, I ultimately ended up selling her both the mid-century table and our set of vintage chairs (at a steal, of course). John and I ate off of TV dinner trays for weeks before our new set of furniture came, but it was more than worth it knowing that our old set had gone to such a deserving and appreciative young family.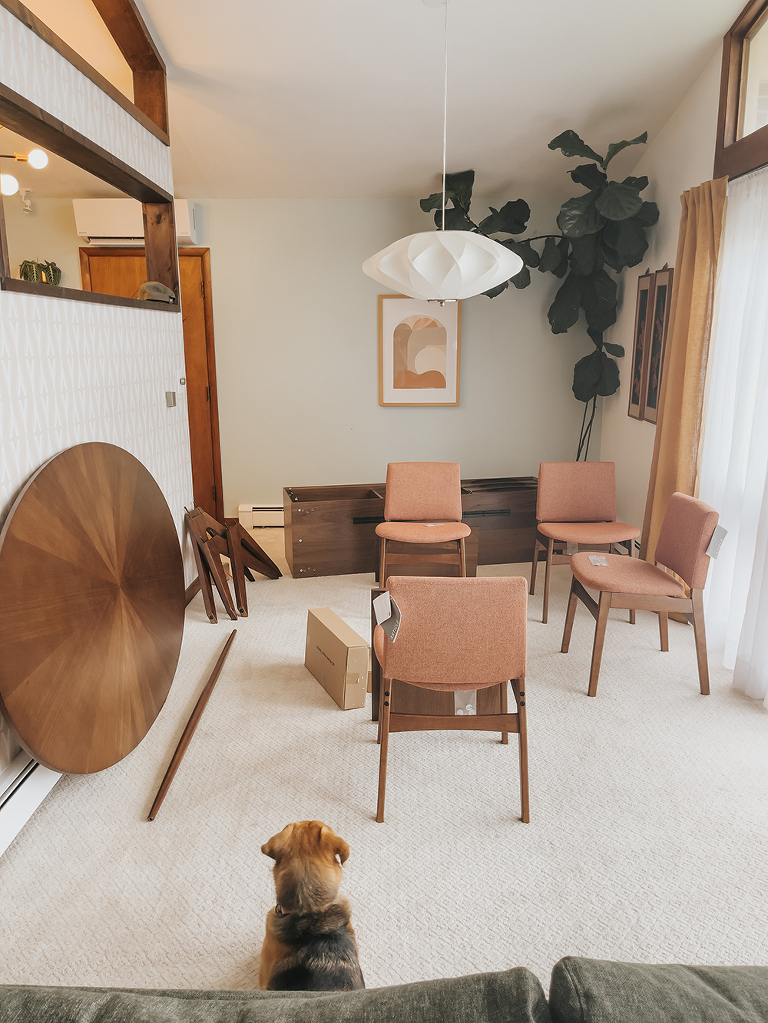 Anyway, right after I received that random inquiry, I decided to start dreaming of something new. We had had the same mid-century set of dining furniture for a while, and you know I love change. So, I was excited to think about the possibility of something new and different. The very first brand that came to mind during my creative ideation phase was Article.
We've worked with Article on two other occasions, to include a pair of their amazing sectional sofas, and an occasional chair (full glowing review here). We have loved every single thing we've gotten from them, and I know so many friends on other blogs and social channels who are big, big fans. In short, this is a furniture brand that I have learned to always trust, so it was the first place I reached out to while planning our new dining room. Happily, they saw the value in my vision, and just a few short weeks after that first re-introductory email, our new dining furniture arrived at our doorstep.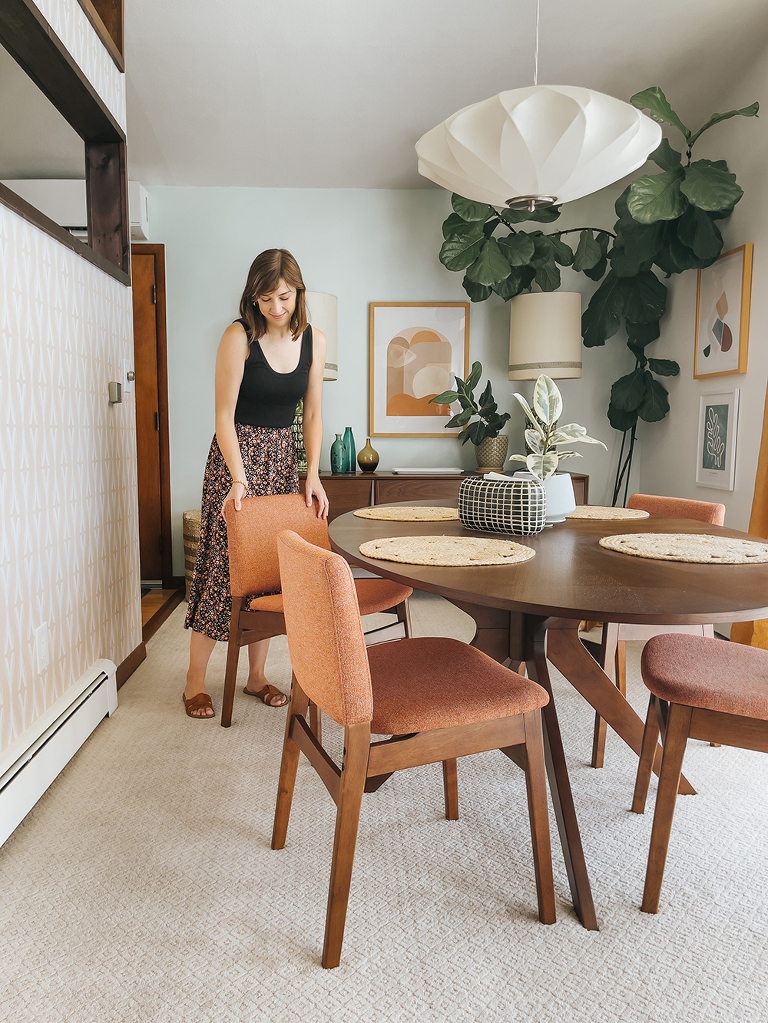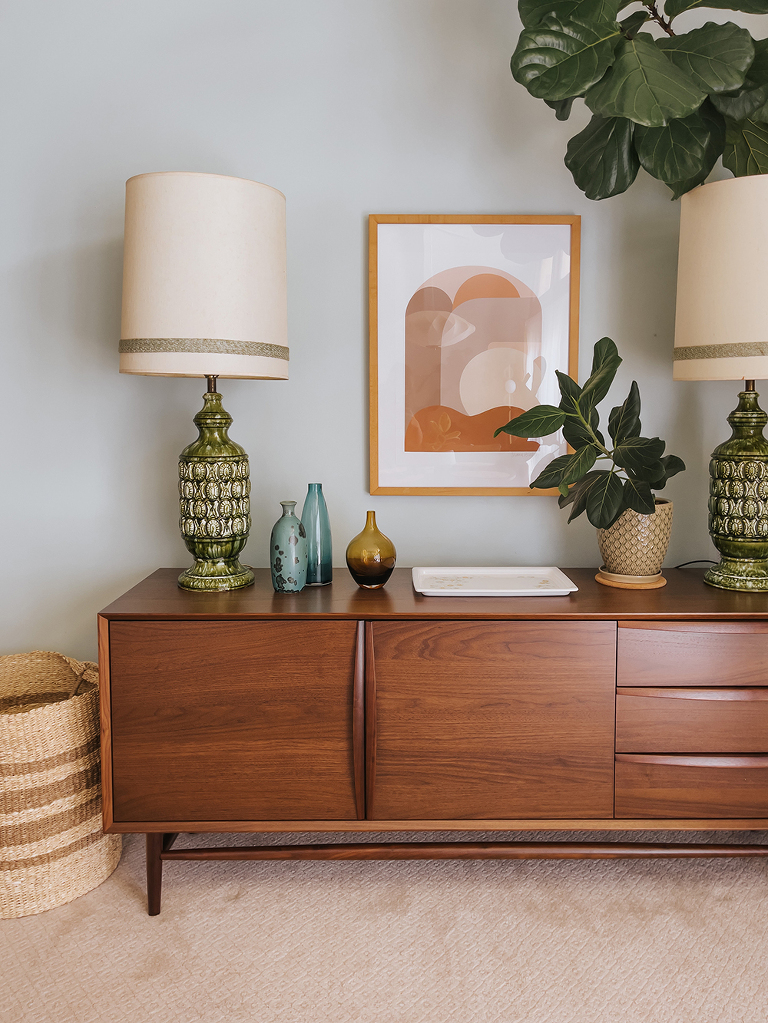 In case you're just meeting Article for the first time, they offer incredible furniture at an even even more incredible price point. As a fairly inpatient person, I appreciate that in-stock items deliver fast, with estimated times on each product page. But even more than that, John and I are both entrepreneurs. We have followed our hearts rather than the drive for tons of money in our careers, which means that our home décor budget is tight.
Yes, in full disclosure, the furniture you see pictured in today's post was generously gifted in exchange for our heartfelt review and the work that goes into producing this type of free content for you, but I would never, ever showcase furniture that was outside of our realistic budget. Article's furniture is built to last, and comes at a price point that fits a smaller budget, like ours. The best news of all is that shipping is also realistically affordable. Article offers (contactless!) delivery almost anywhere in the USA and Canada for a flat-rate of $49, and orders over $999 ship free.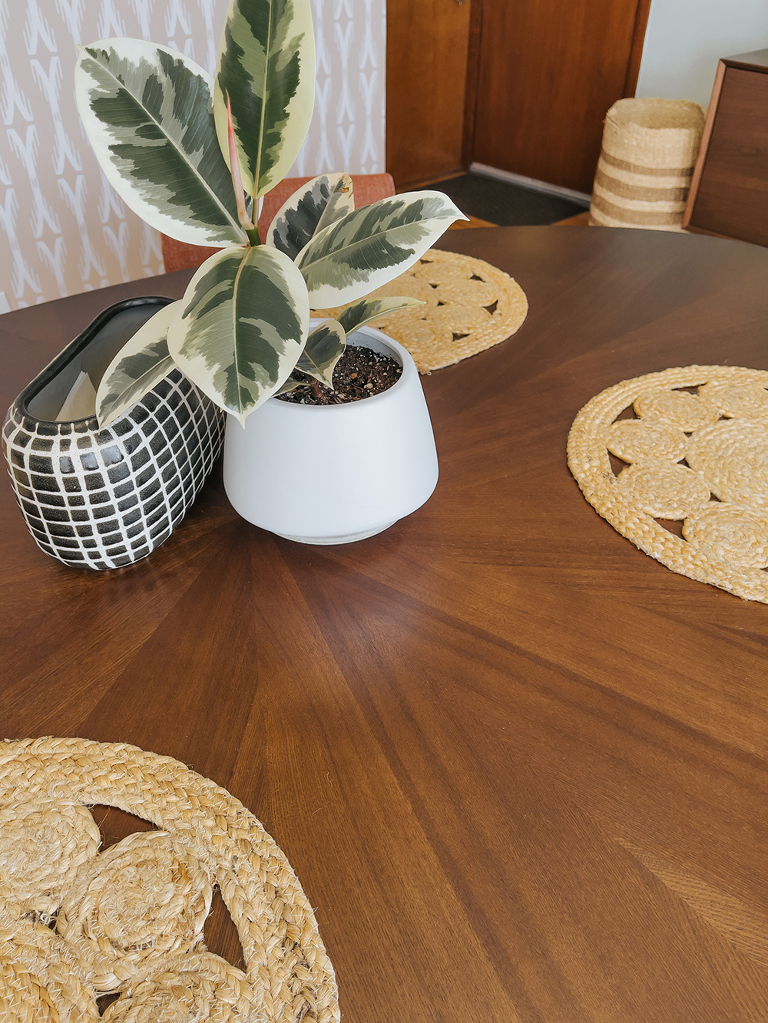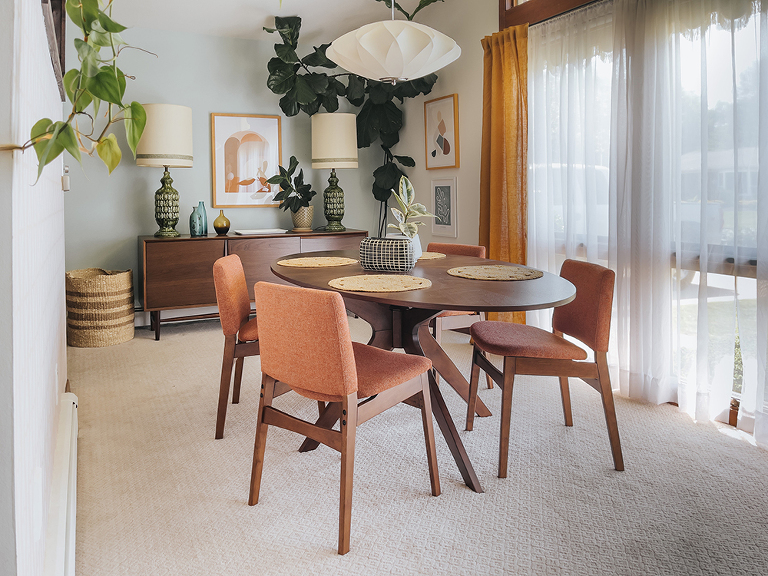 You might have seen pictured in the initial mood board that I sent to Article that we pitched the idea of combining their Conan Dining Table with Nosh Dining Chairs (in that stunning mid-century-inspired Rosehip Orange and Walnut colorway), and we dreamed of finishing the look with their Lenia Sideboard.
As I said, a few weeks later, the furniture was delivered to our carport, and then it took maybe an hour to unbox and assemble anything (you can definitely do it if you have very basic assembly experience). I can't even tell you how much joy it brought us to go from TV trays to a fine dining setup! We were in heaven and breathed the deepest sigh of relief to finally have our dream dining room furniture in place.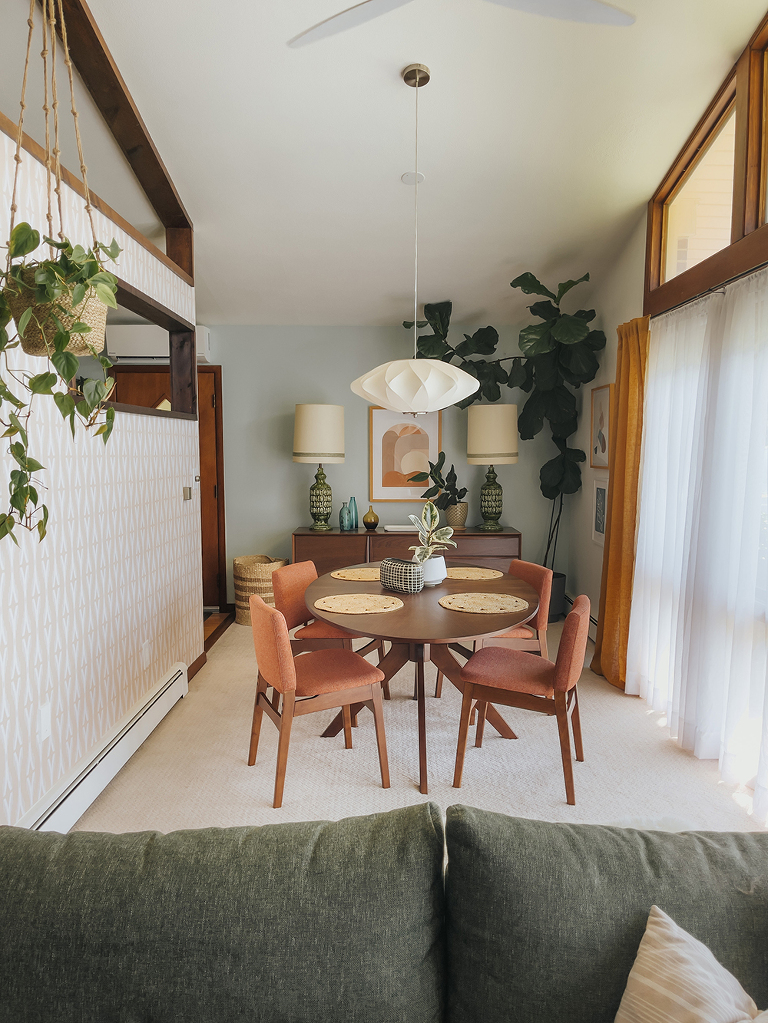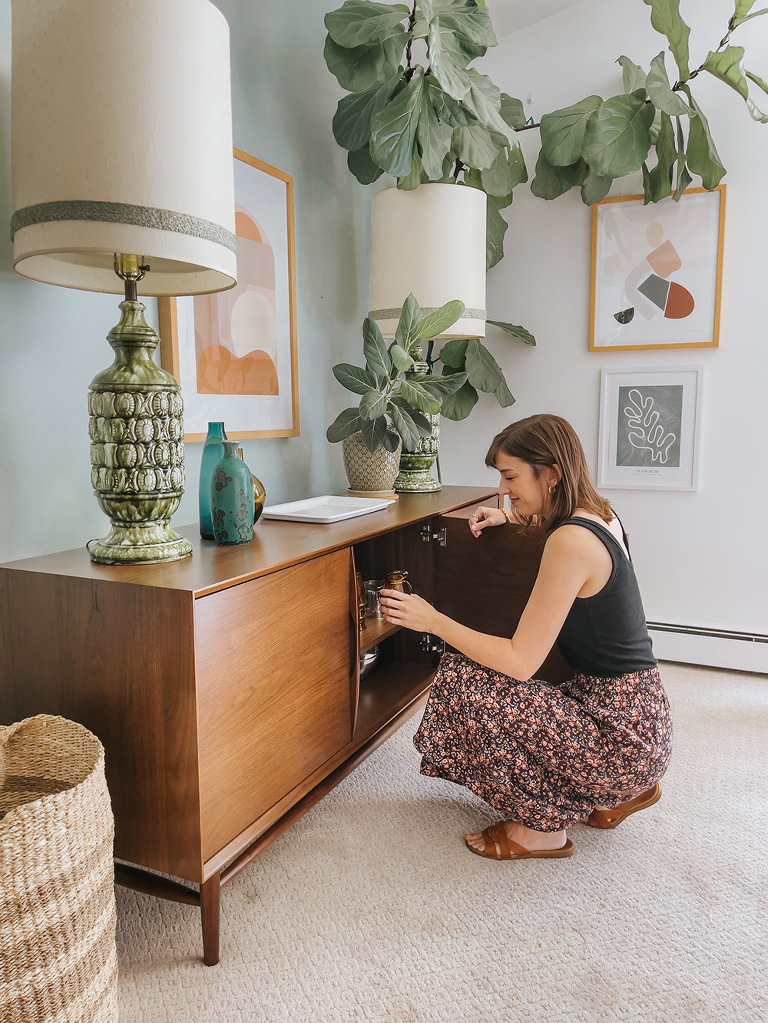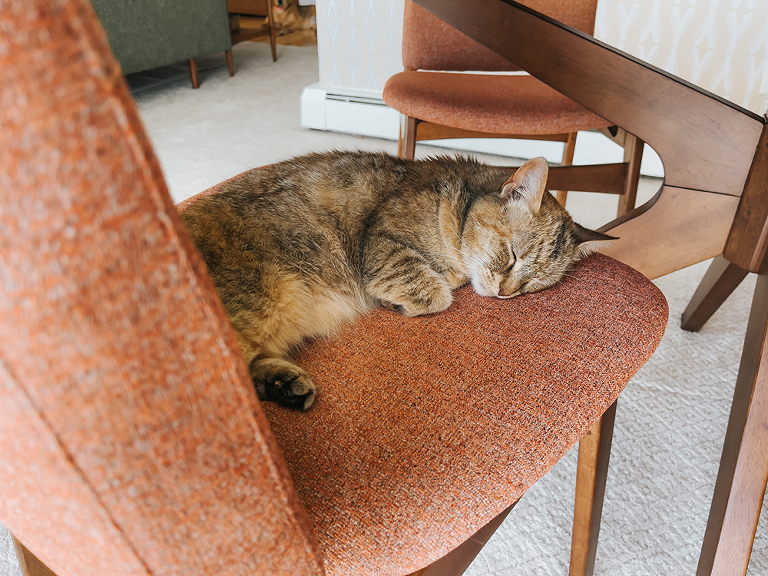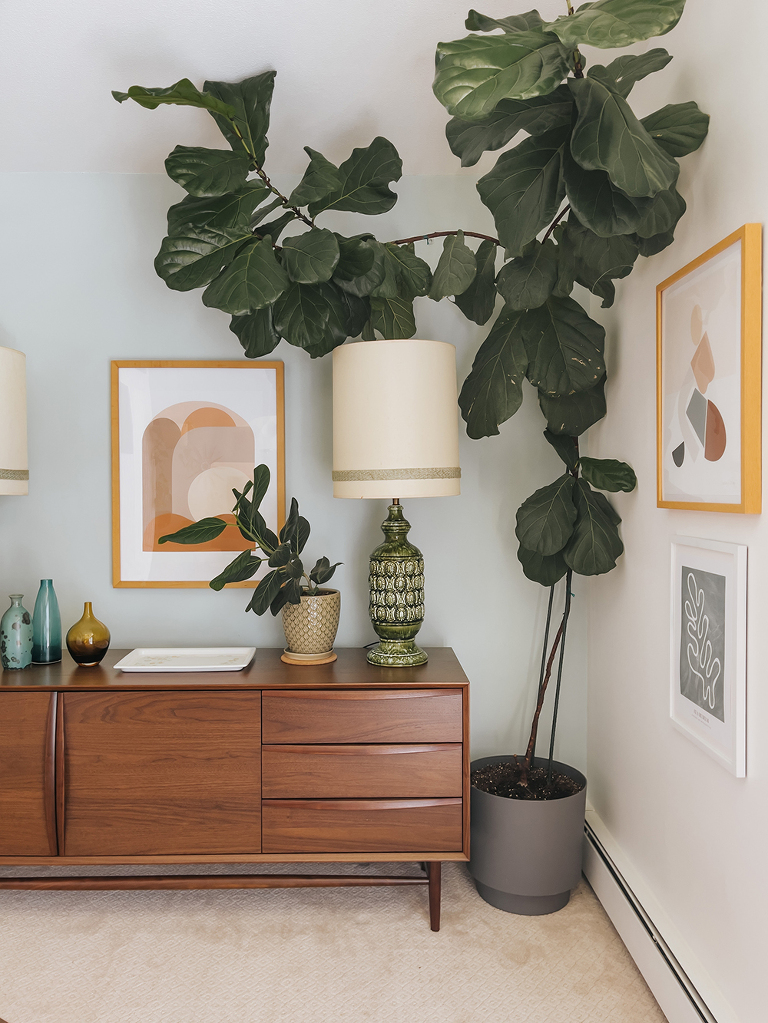 The Lenia Sideboard has been lots of fun to fill the with our prized possession of secondhand antique drink ware, and I've gotta say…those soft-close drawers have been extra luxurious to enjoy on a daily basis as I grab extra candles and napkins to top our new Conan Dining Table with. As you'll see in my new YouTube video below, our cats are especially big fans of their new upholstered Nosh Dining Chairs. Tonks sleeps on these chairs all throughout the night, and we can't get enough of the plush texture ourselves throughout breakfast, lunch, and dinner.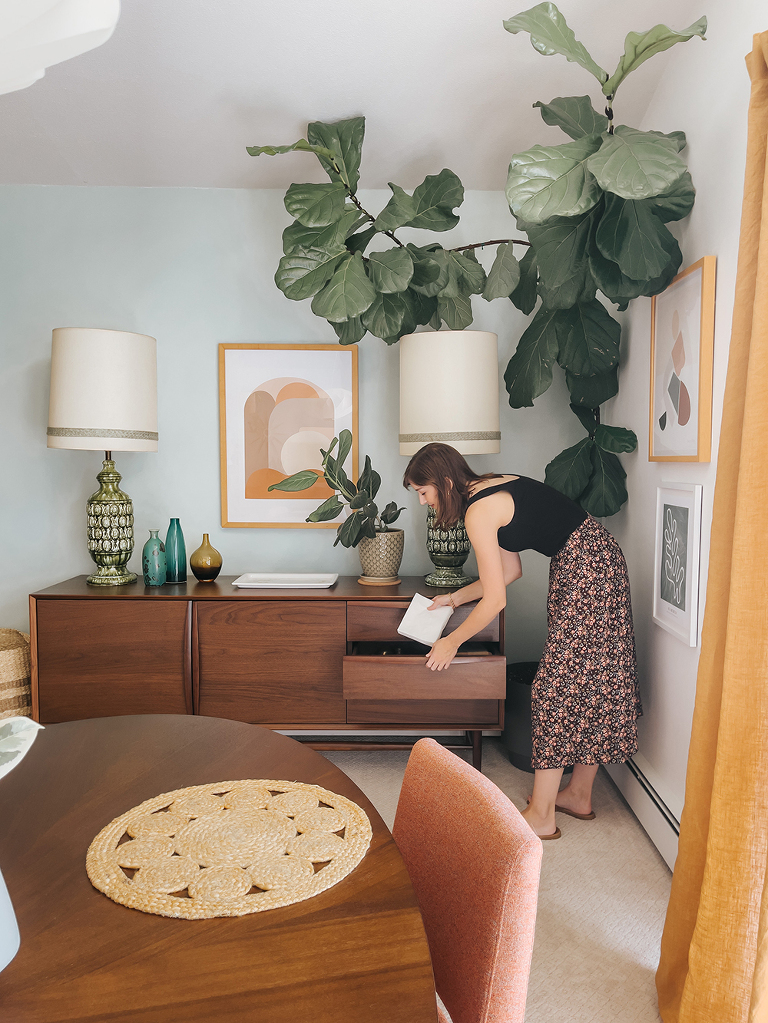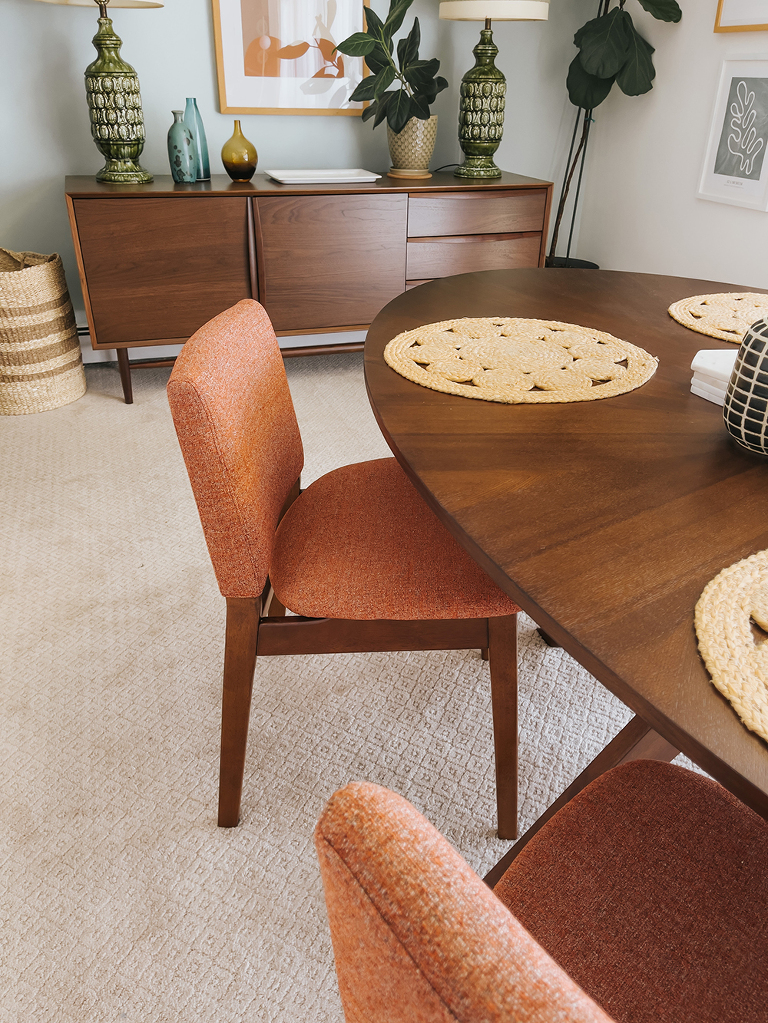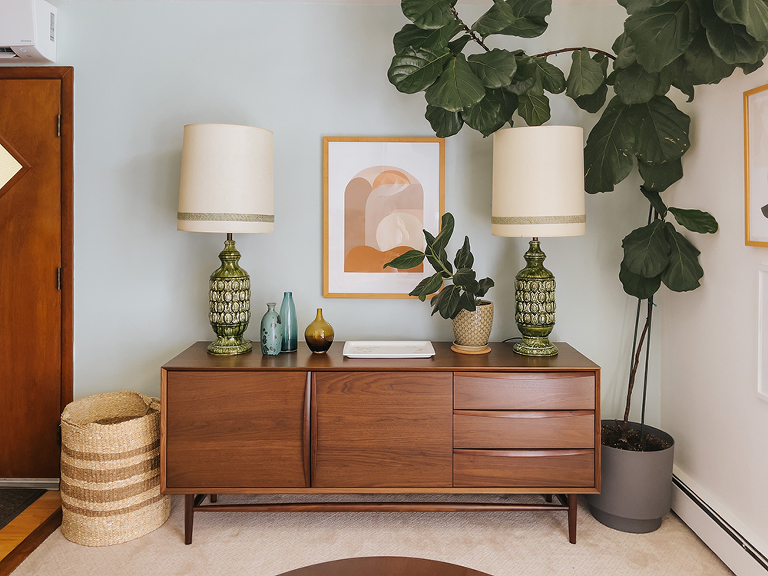 Click "Play" on that video above to see all the details of our newly revamped dining room in close-up, and to get the full DIY tutorial for the hanging planter basket that I put together on a whim as the final touch for our mid-century space. This room has felt so fulfilling to create, and it might just be my favorite project of 2022. I hope you enjoy seeing it come together, and that it inspires you to consider a room makeover for this second half of the year. What Article furniture would you pick for your space? Let me know in the comments!