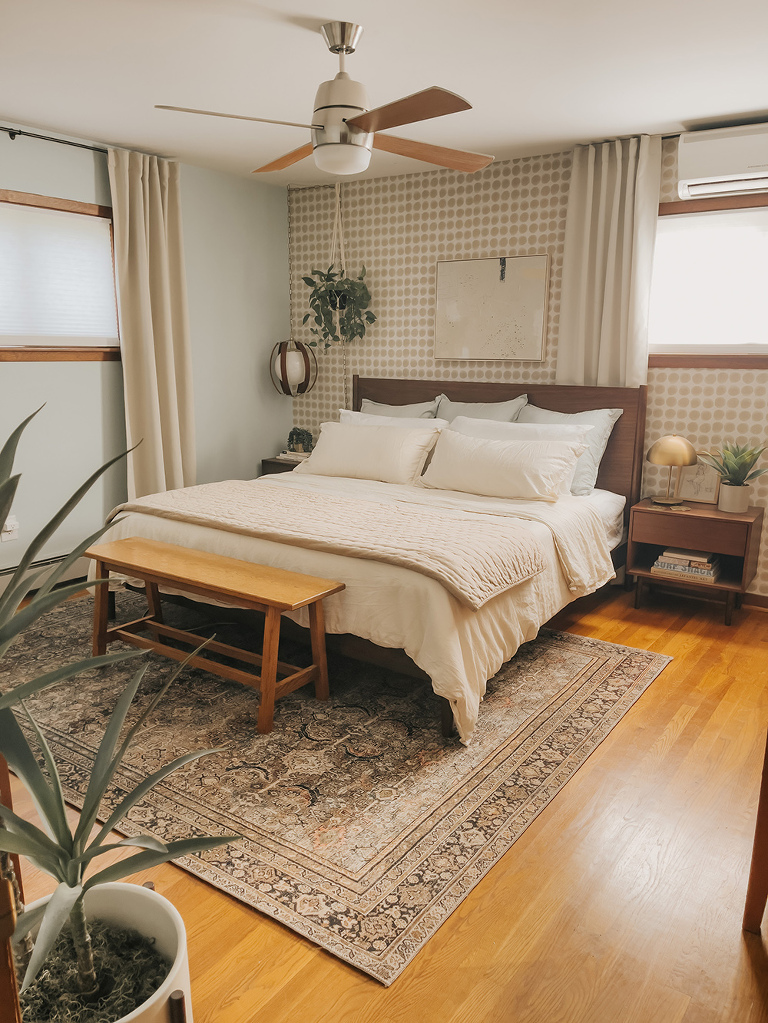 *Today's post was made possible by Under the Canopy, and features gifted product for the purposes of a candid review. All opinions are my own.
Usually around the turn of the seasons, I get the urge to change up our bedding. I'm sure you can guess why. Namely, because there are certain fabrics that tend to work best in the summer (think: linen) and others that suit the colder months best (usually flannel). The other reason I like to switch things up is because I love to play around with new colors each new season just to give our space a refreshed feel. I'll be honest, though. I plan to break from tradition this year because we are absolutely smitten with the current bedding lineup in our primary bedroom.
We had the opportunity over the summer to try out a few pieces from Under the Canopy, and I love everything so much that I don't plan to change out our current duvet, sheets, and shams. They're the perfect fit for our space color-wise, and also feel comfortable to the touch no matter what the weather is. Keep scrolling for specific links to everything we chose from their collection, plus my review of the items. Spoiler alert, though: we love it all!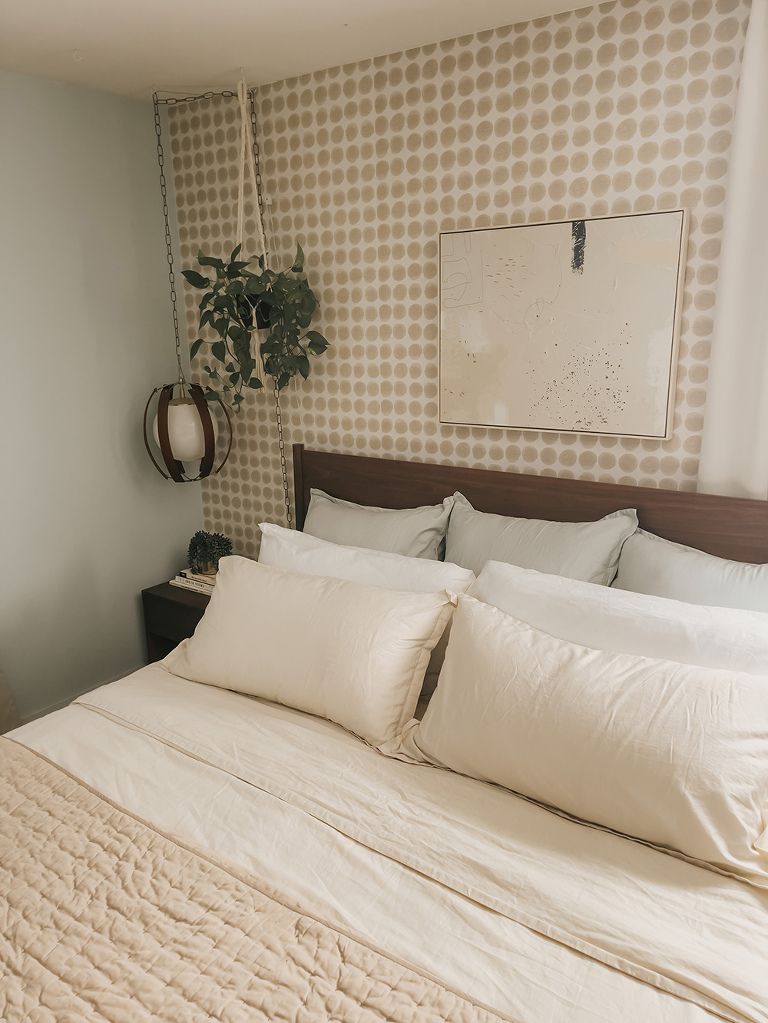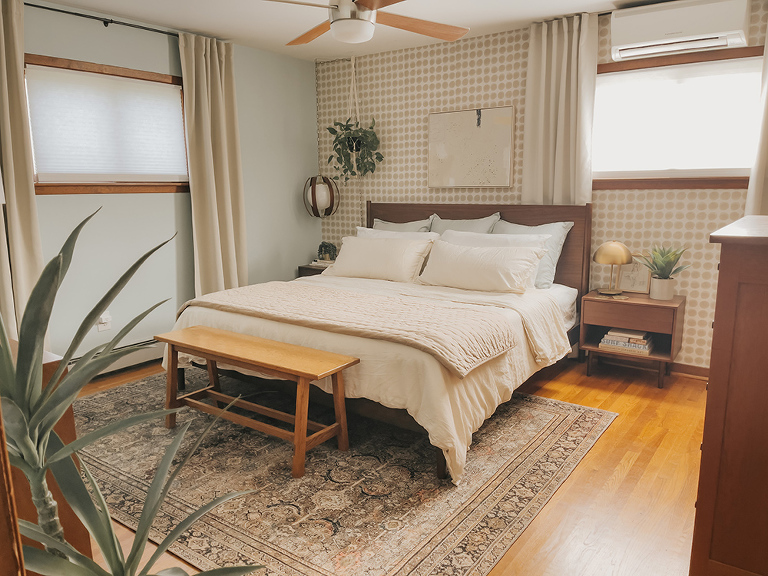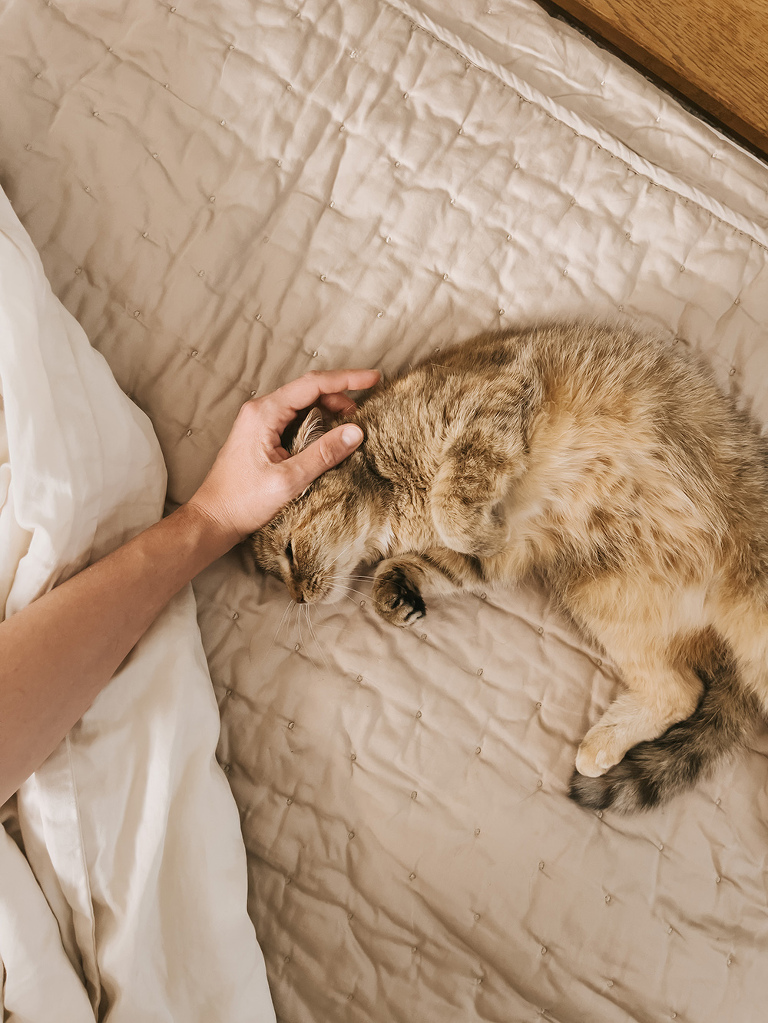 The reason we were able to test all of these beautiful linens out is because the brand hired me to put together a styled Instagram post back in June. They aren't expecting a blog post out of the deal, but I have genuinely been so impressed with our new bedding, that I felt the need to take things one step further with a blog post review.
As for what we chose to experiment with in our home, we picked their sateen duvet set in 'Cream,' their 'White' organic sheet set, an organic cotton quilt in ' Sand,' and three organic cotton euro shams in the color 'Green Mist.' I'm a big, big fan of mixing different colors in bedding, so that's why I decided to get a range of tones for our space. As you'll see in the photos above, all of the colors tie back to the wall treatments in the room—from the white- and cream-colored wallpaper, to the light aqua blue painted walls. It was all intentional, which is why the effect is ultimately so cohesive.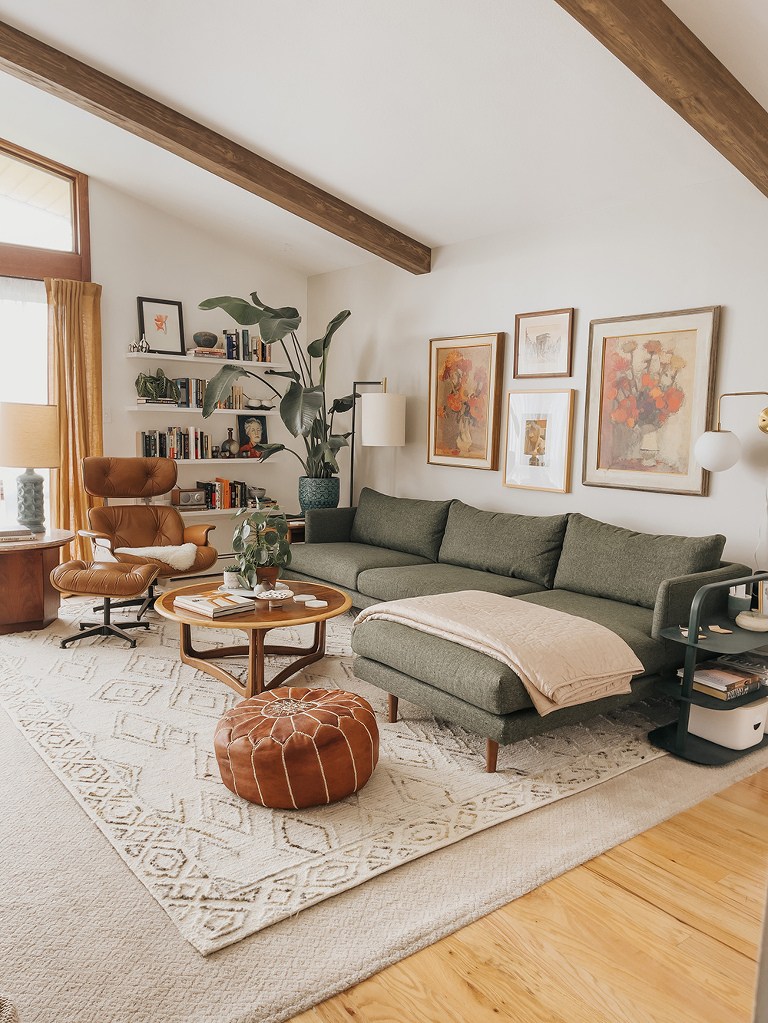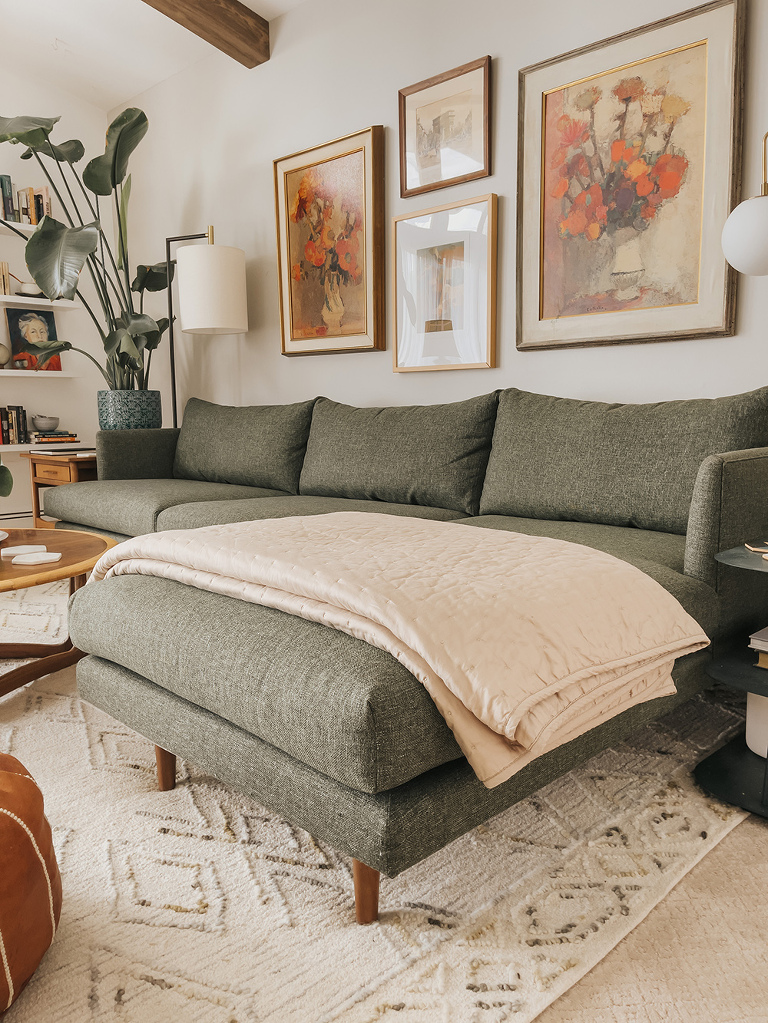 As you may be able to gather from my multiple uses of the word "organic" in that list of links before, the Under the Canopy collection is full of sustainable fabrics that you can feel good about having in your home. Everything we chose is GOTS and Oeko-Tex® certified to be free from harmful chemicals and dyes. It's all delightfully soft, gets better with each wash, doesn't make us feel overheated (even in the dead of summer), and the color selection makes me very happy, too. There's something for everyone, no matter what style of decor you gravitate toward.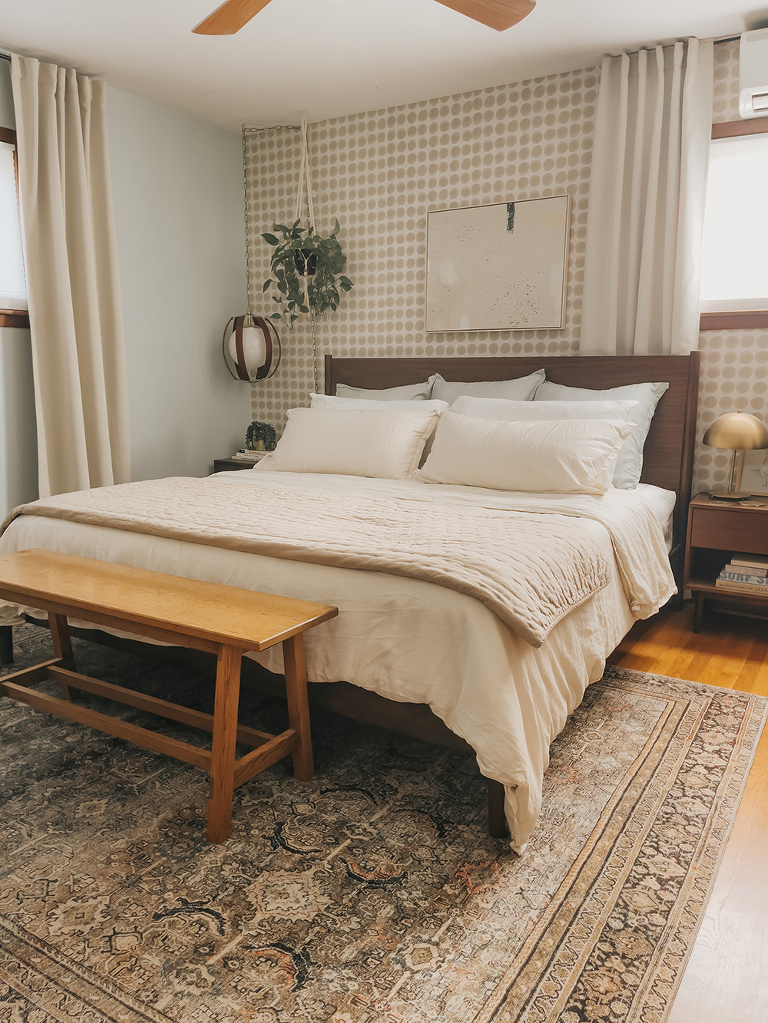 My favorite piece might actually be that quilt. It's so cozy to curl up with, and it's pretty much a daily occurrence that I drag it from our primary bedroom out to the living room sofa for movie night. Which piece is your favorite from their collection?
One thing that's new for me this go-around is the set of euro shams. We've never used those on our bed before, but I've always thought our bed looked a little flat. I wondered if adding another plush layer of pillows along the headboard would be a nice update, and, BOY, was it! If you have a big king bed, like we do, then definitely try this look out. It's so cozy to lean back on and helps visually balance out the other elements of any typical bed setup. Let me know what you think of our new bedding in the comments below!