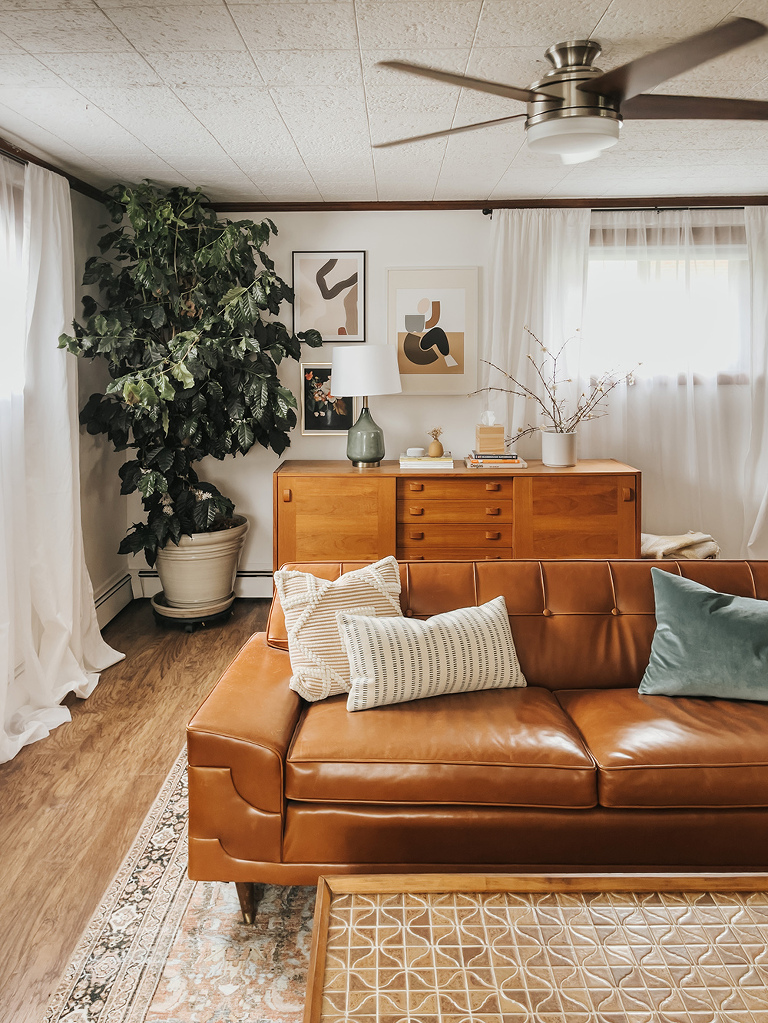 I've really come into my own as a plant "mom" these last few years, I think, thanks in part to the pandemic and all of that extra time spent at home. I fell into such a cozy groove caring for my houseplants, and they've become something like family to me. Our collection of indoor trees, potted vining plants, succulents, and even cacti continues to grow, and I have a brand new addition to introduce you to today: meet Mr. Bean, our new-to-us coffee tree!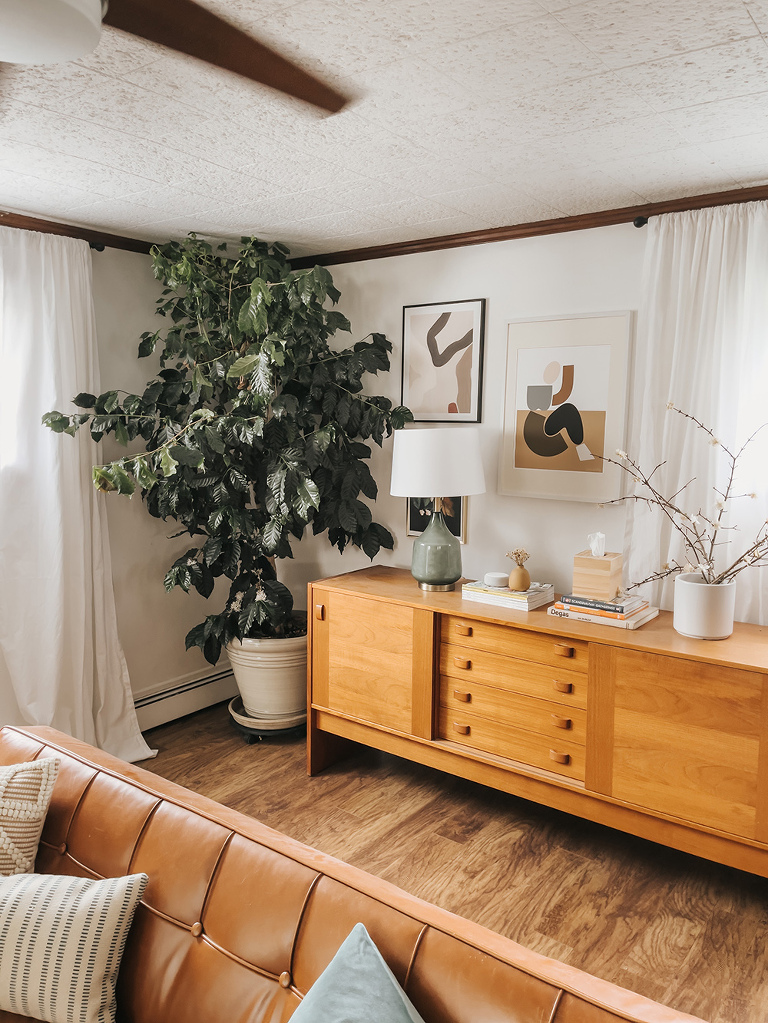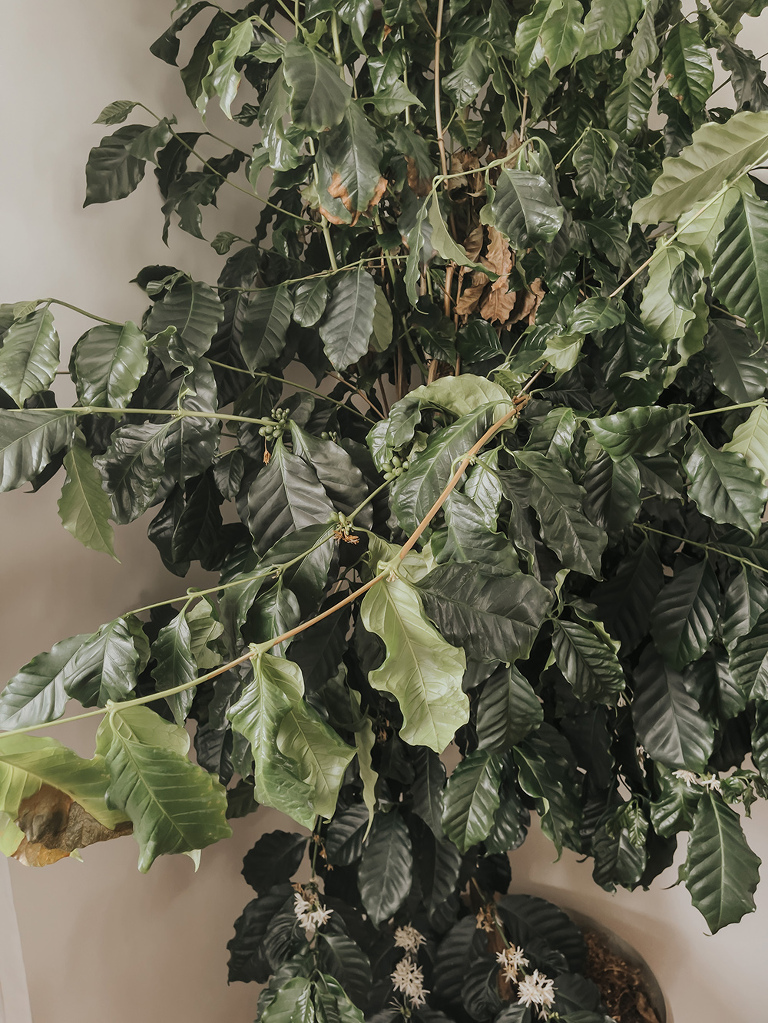 This tree was actually very kindly gifted to us by one of the members from the local pottery studio where I work. He and his wife were planning to move out of town, and couldn't take the tree with them. It had been in their family for over 40 years, and so they wanted to make sure the tree went to a good home where it would be well taken care of. Enter: our house! I found out that the tree was up for grabs via word of mouth at the studio, and not long afterward, John and I made arrangements to take his truck over to the house to pick it up.
Those photo above show the tree in our family room right after we unloaded it. It was a tad overgrown, and even though the pretty white flowers blooming on the lower branches of the tree smelled wonderful, we decided to take them off because of John's allergies. We were worried that the tree might make his sinuses flair up, so we carefully snipped those away, plus a number of other slightly unruly branches, and that's how we came upon the pruned version of our new tree, as you see pictured below.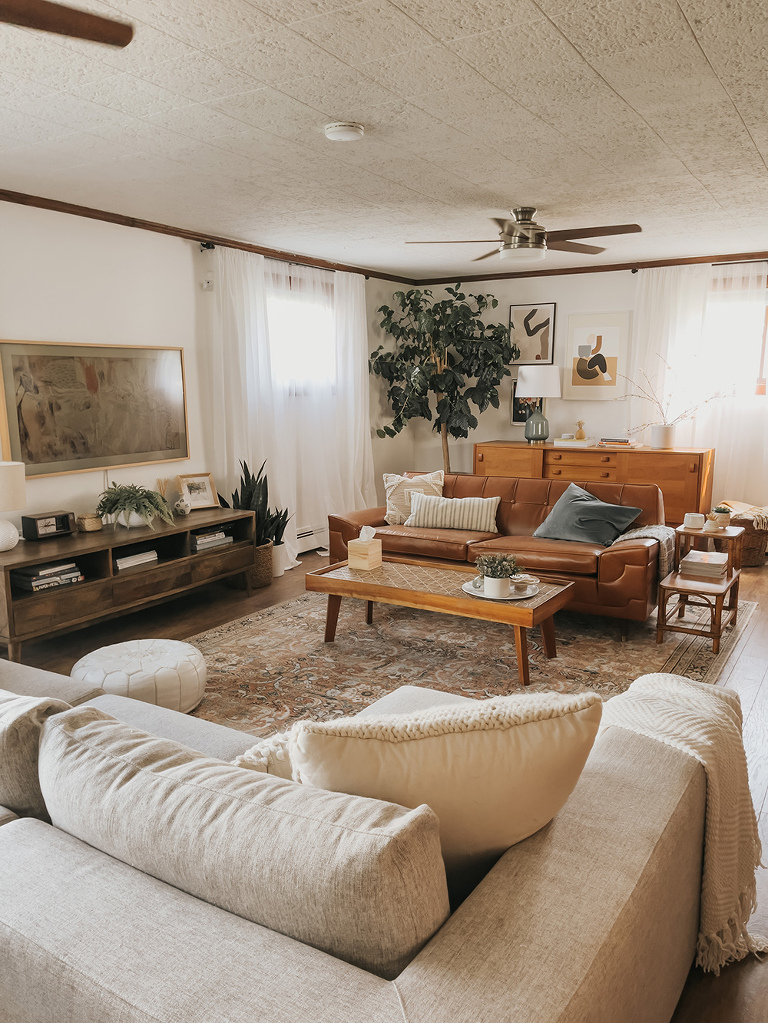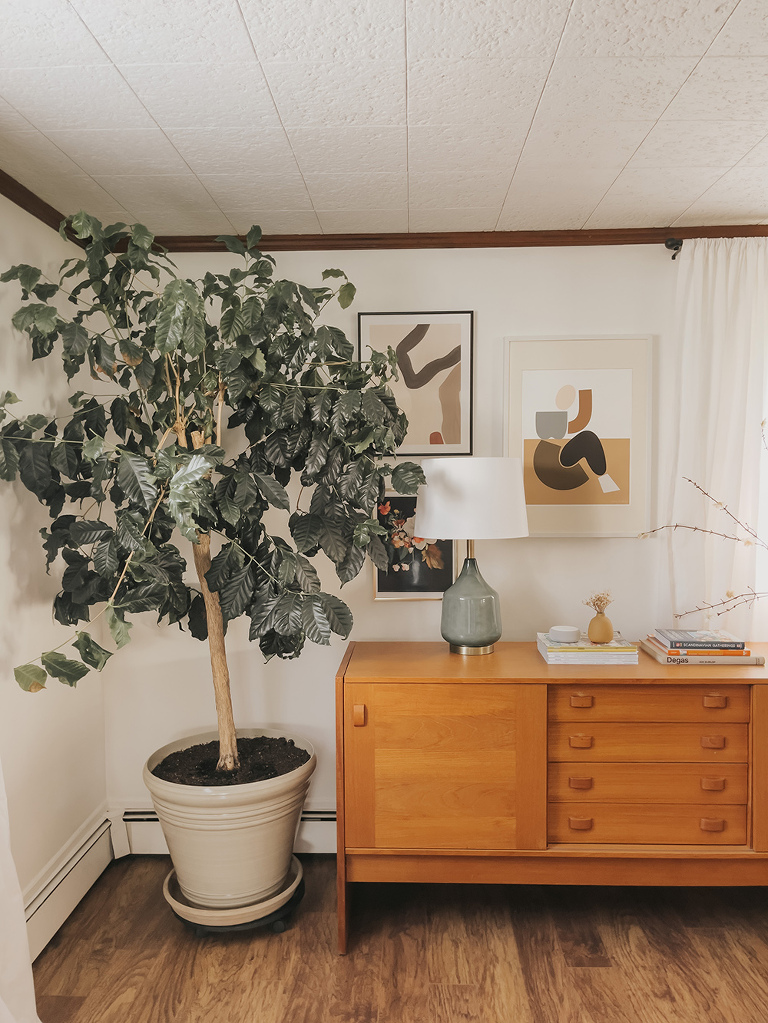 We've had the tree since late July, and he seems to be doing well so far! We're still trying to figure out the type of watering schedule he likes best (which is why you might spot some browning leaves), and I think the tree is also adjusting to the shock of a new space, but so far so good. We love the regal height and color he gives our family room. Isn't it such a striking addition?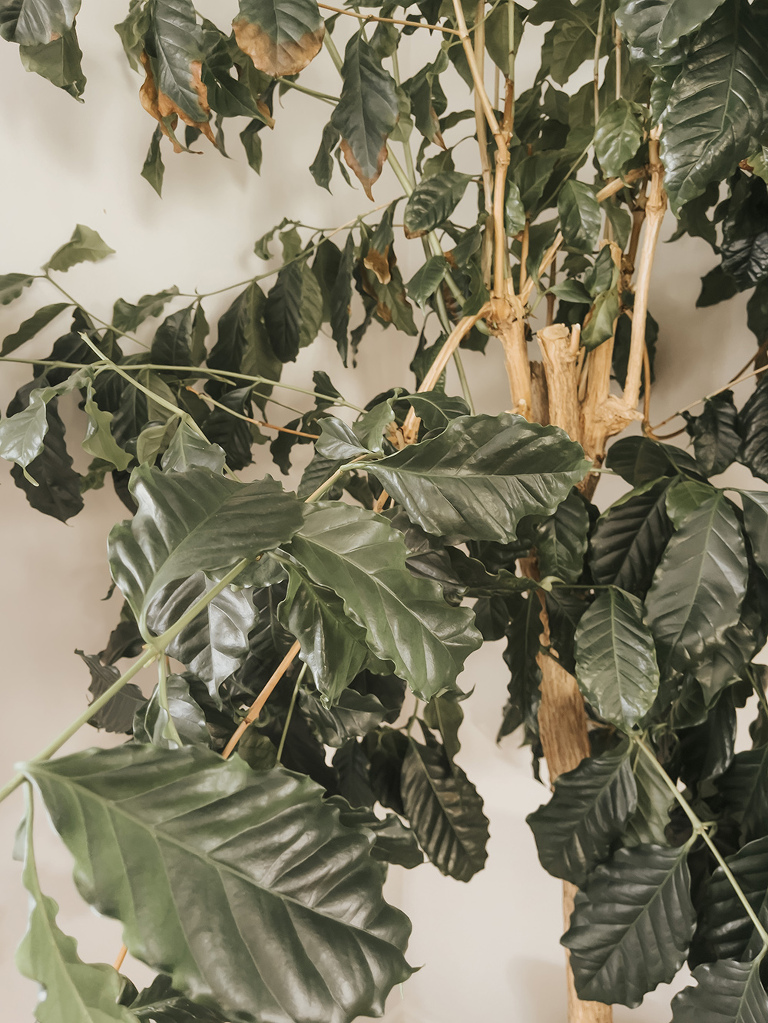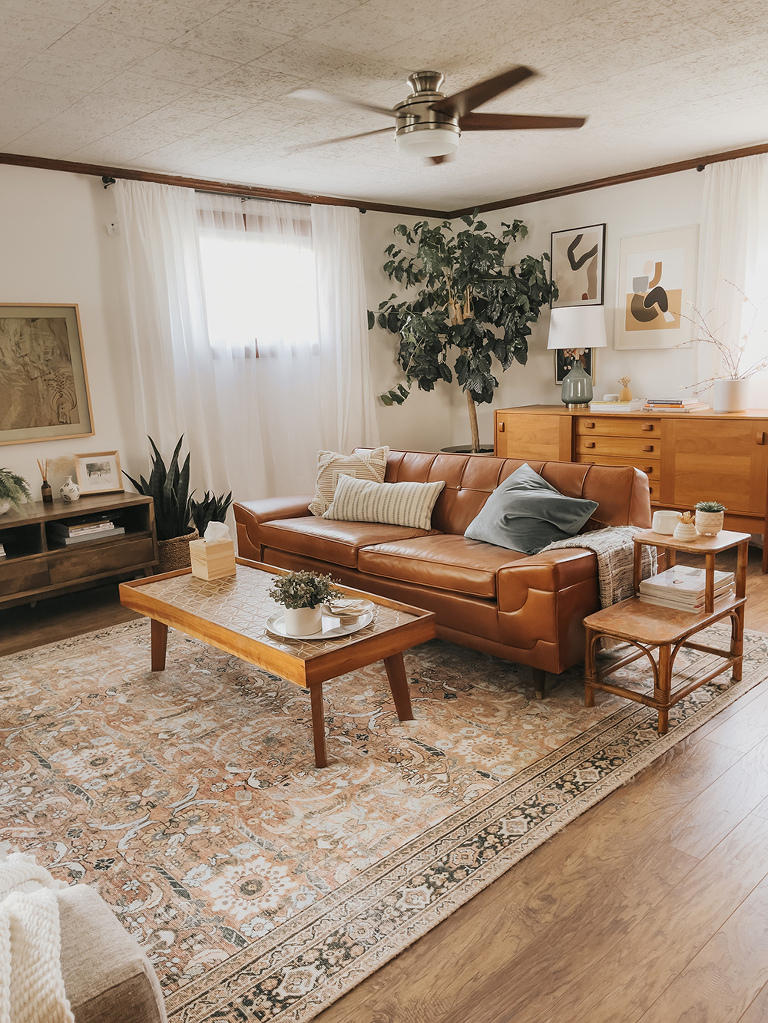 Big thanks to Mike and his family for trusting us with this extra special tree, and we promise to take good care of it. Did you catch the name? Mr. Bean, of course, is named for the coffee beans that really do grow on these impressive types of trees. We ended up cutting all of them off along with the flowers to help keep allergies at bay, but now that we know the tree can live happily alongside us without making us sneeze or our noses run, maybe we'll see what can be done about the beans that grow during its next season.
Got coffee tree care tips? Leave them in the comments! Otherwise, wish us luck as we dedicate our energies to this newest member of our ever-growing plant collection.