Hope everyone enjoyed their 4th of July holiday! My sister is in town for the rest of the weekend, so I'm taking a long one to spend as much time with her as possible. But in the meantime, I couldn't leave you guys without one last easily DIY-able project for the week. It all started with a $4 wooden art tray from Michael's crafts store…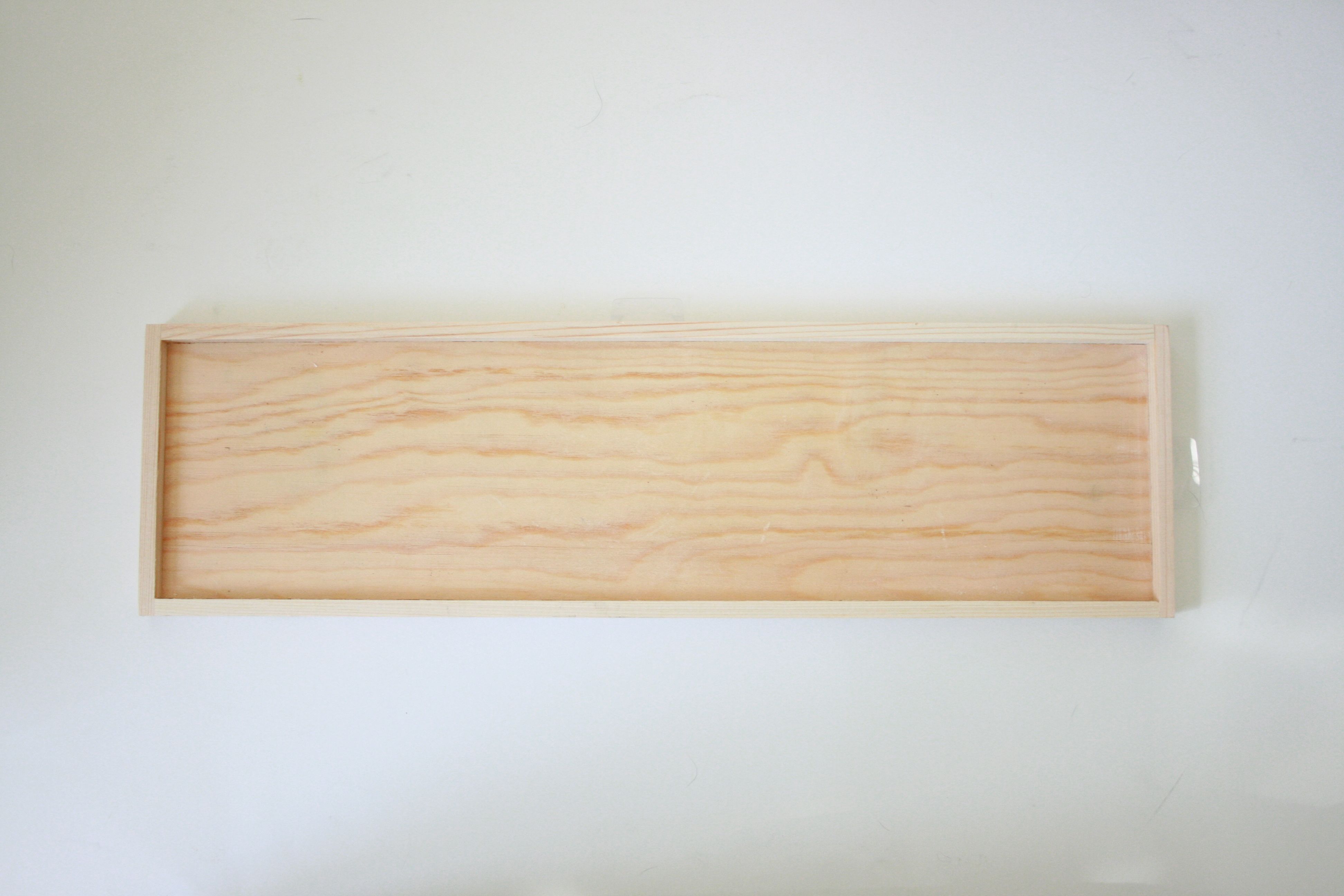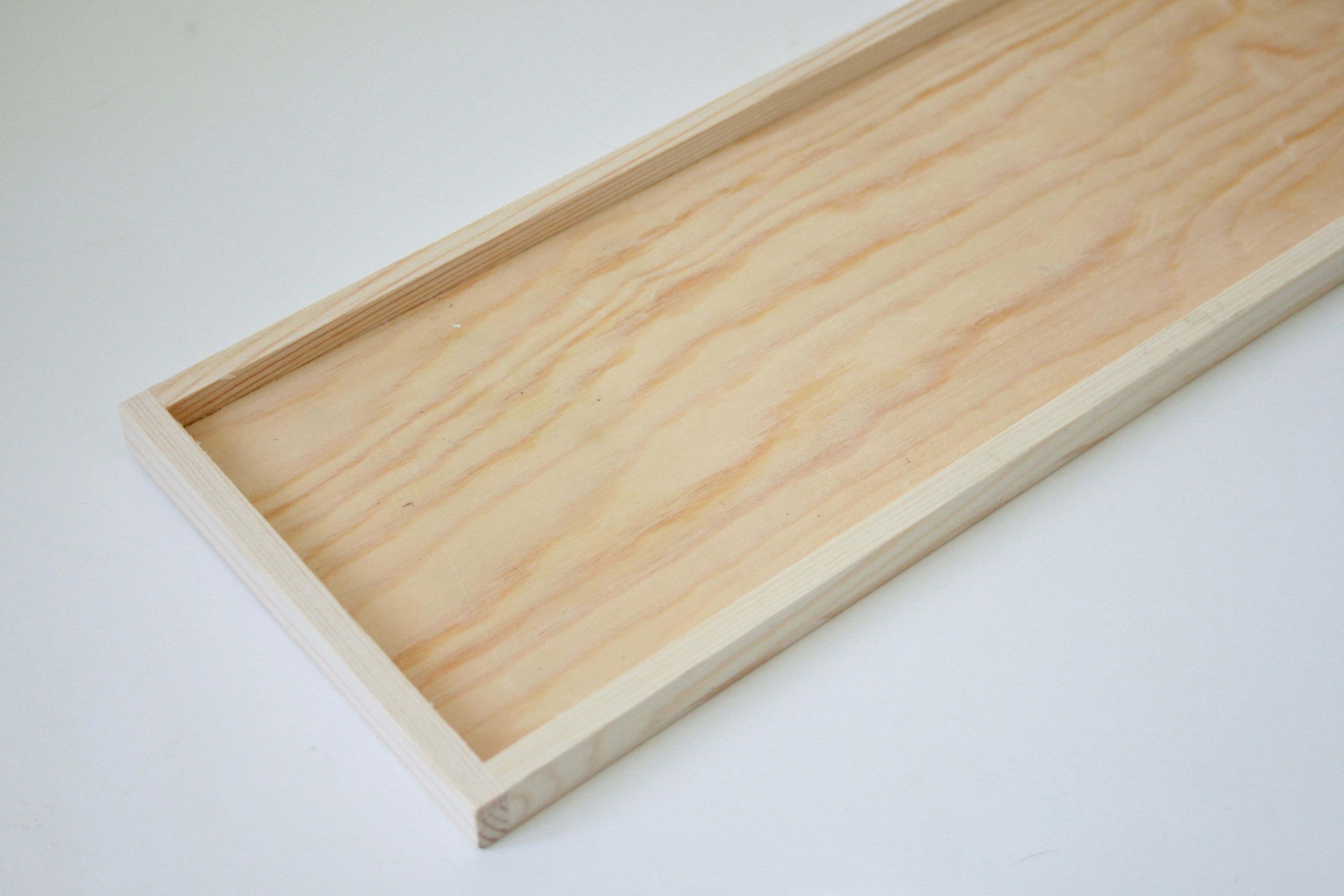 To be honest, and please pipe up if you know, I'm not entirely sure what this is supposed to be used for. It's shaped like a long and shallow tray, but comes with sawtooth hangers on the back as though it's meant to be hung. Are you supposed to paint it and then hang it as art? Well whatever its initial purpose, I ignored it entirely.
As soon as I saw the piece, I thought "tray" and eventually came up with the idea to turn it into a chalkboard wine tray, something that we could use at a wine tasting party. The thought was to paint the inside portion with black chalkboard paint so that we could load it up with wine or beer bottles and label the chalkboard with names, numbers (for blind tastings) or general pairings (ex. dessert, fish, etc.).
So the first step was to mask the tray's center surface using my now trusted roll of ScotchBlue painter's tape.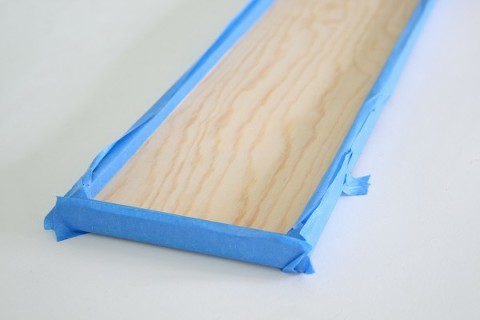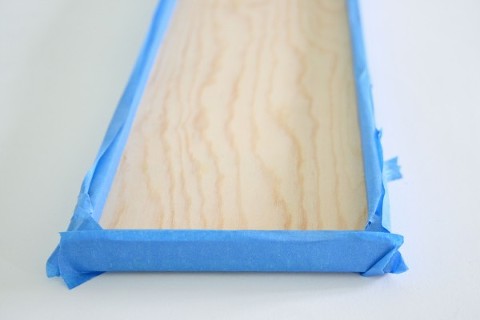 Once the masking was taken care of, I layered several thin and even coats of chalkboard spray paint on top. Then I removed the tape and let it dry overnight before tackling the edges. For those, I decided to leave the wood exposed but bring out the color and grain with 2 coats of rich stain. After that was finished, I let the tray dry for one more night. Happily, I ended up loving the contrast between the dark chalkboard surface and the stained wood – I ALSO love that this project only cost me the $4 for the tray since I already had the paint and stain on hand.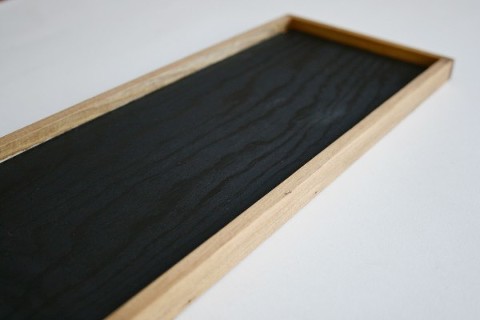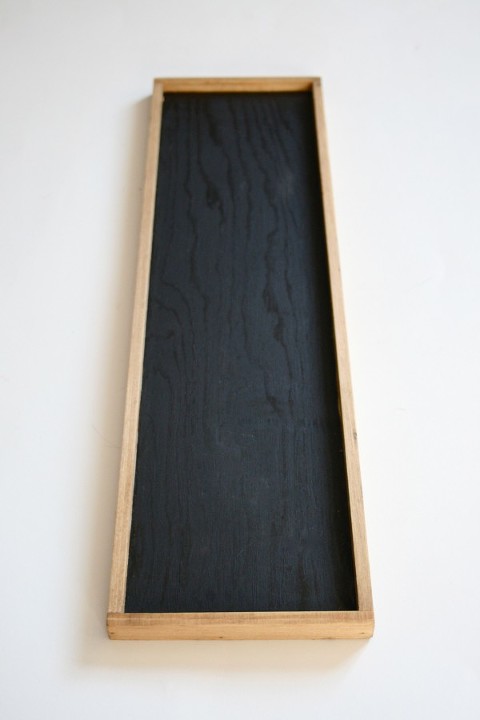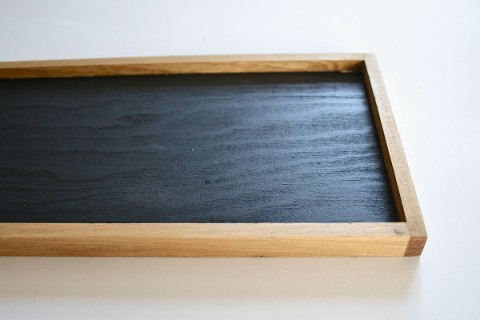 Time to test 'er out! And luckily, it worked like a charm. The long and thin tray is perfectly suited to a line of tall wine bottles, and would of course work well for any kind of drink option you plan on serving at your next party. Why am I relegating this to drinks? Well, I am a bit of a paranoid soul and the idea of placing raw food on a spray painted surface doesn't seem like a great idea to me. So I wouldn't recommend using this as a cheese plate or anything. That said, cupcakes would be another great option since the baking cups would shield your edible pastry from the painted surface. Any other thoughts/suggestions? Feel free to shout them out in the comments.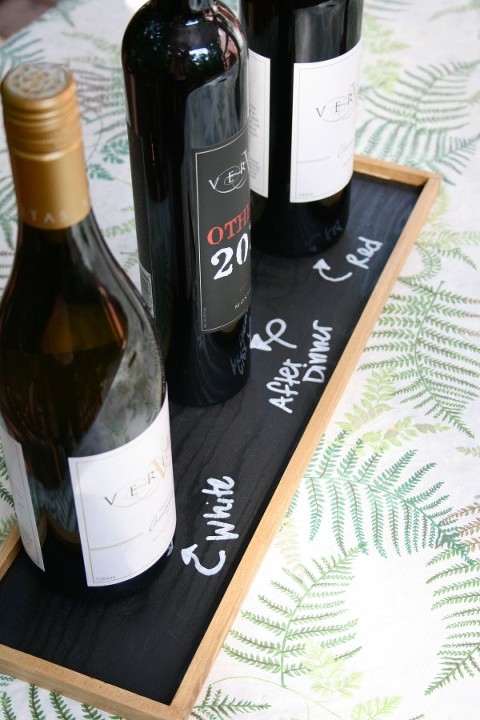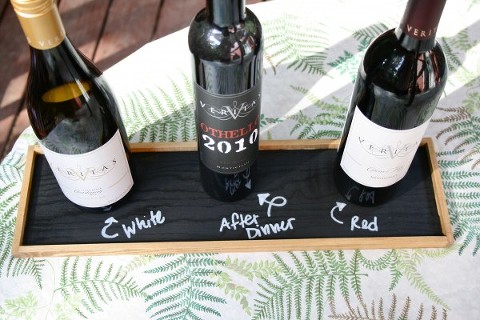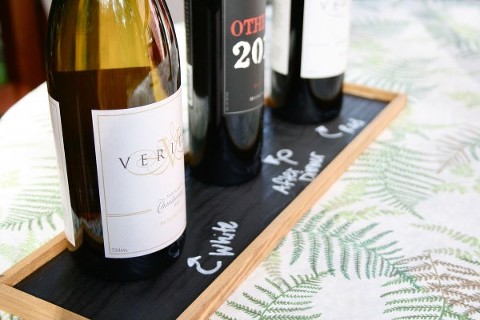 Have a great weekend everyone!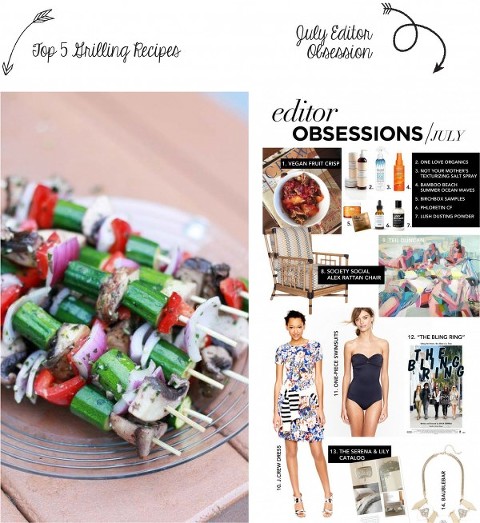 P.P.S. There's still time to enter to win a gorgeous Lulu & Georgia pillow! I'm actually pretty jealous that I can't enter this one myself…And for those of you who can't wait until the winner is announced next week, L&G is having a 25% off sale now through the 7th – Just use coupon code STARSANDSTRIPES25 at checkout.