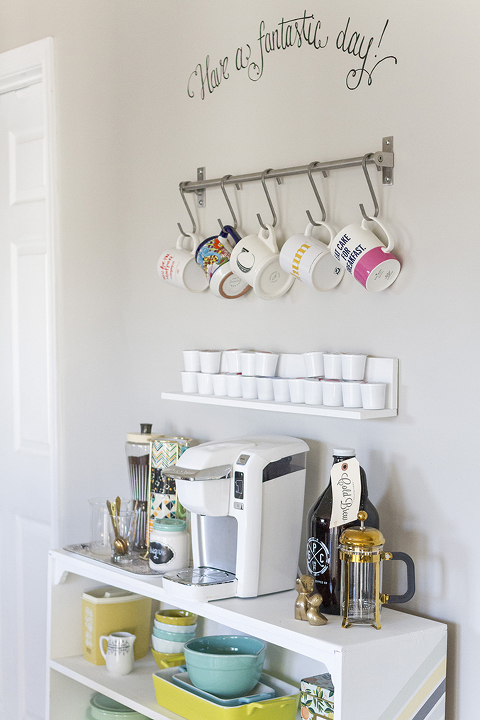 The bad news? It's Monday. The bad news? I threw my back out some point between last night and this morning. Truth be told, I'm sitting here typing this in my PJs, a towel rolled up and wrapped around my neck, secured with a piece of duct tape (I am a DIYer after all!). It's supposed to resemble a neck brace, of course, but isn't really doing much to ease the pain, so I'm going to make this short and sweet so that I can go lather up with more BenGay…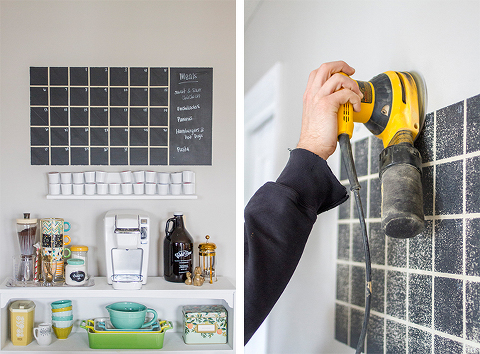 Monday morning whine aside, these is a tiny bright light to look towards—our newly revamped coffee station! Back in the day, one of the very first projects that I completed and shared here on DGD was our DIY chalkboard kitchen calendar. We loved it for several years but then I started my own business, which subsequently killed almost any chance for free time and being social. Since we hadn't updated the calendar since before September of last year, I knew it was time to replace it with something more functional.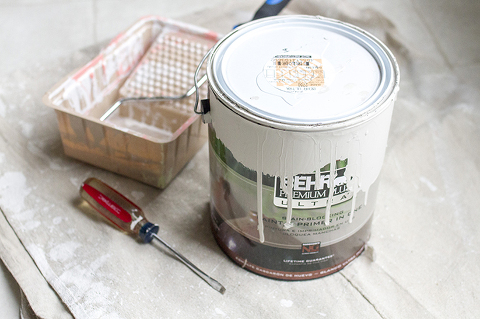 So out came the hand sander, which John used to even out the wall texture. We used a fine sand paper and even pressure on the chalkboard paint until we could run a flat palm across the drywall without feeling any ridges, then we wiped it all down with a clean microfiber towel. Next came the paint. I rolled on two coats of our existing kitchen paint color and then let it dry overnight before moving on to step 2.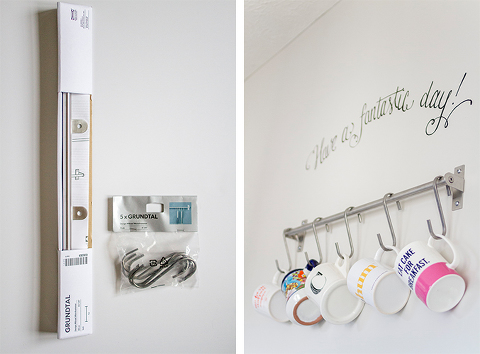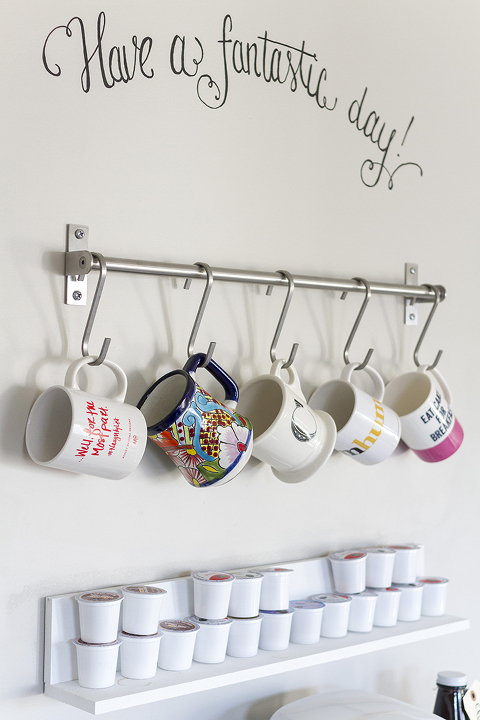 This is where the IKEA hack came into play. I really wanted an out-in-the-open place to store and display my growing collection of coffee mugs, and so I decided on a simple rail and hook system. The cheapest place to get said rail and hook system? IKEA, of course. After bringing our new Grundtal Bar and hooks home, it was just a matter of drilling holes and screwing the hardware into place. Finally, I looped the hooks on and set about choosing my favorite mugs to hang on the hooks.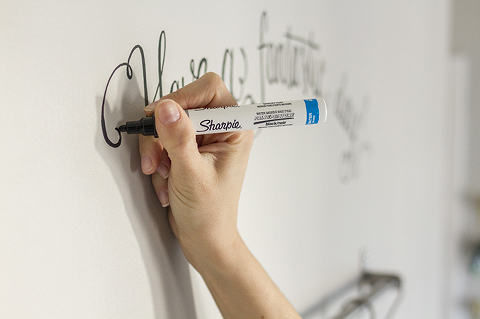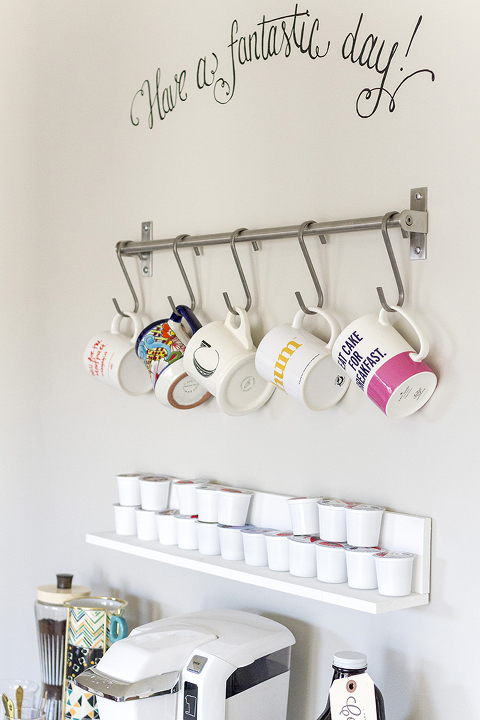 Want to hear about how the rest of the coffee station came together? Hop on over to eHow for the full rundown, including our shelf, handwritten saying and shelf styling. And thanks, as always, for peeking in on eHow to read my handiwork! You guys make things like this thrown back just a little bit easier to bear.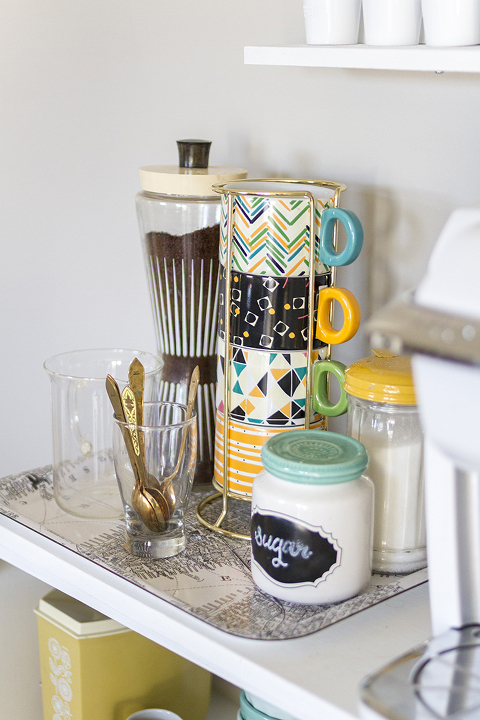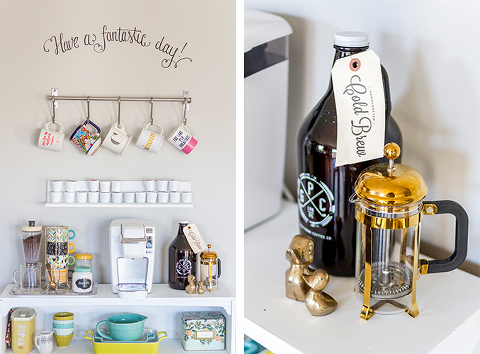 P.S. Care to join me for an Instagram workshop? I'm taking the free one offered by Dean Street Society this evening—link here!