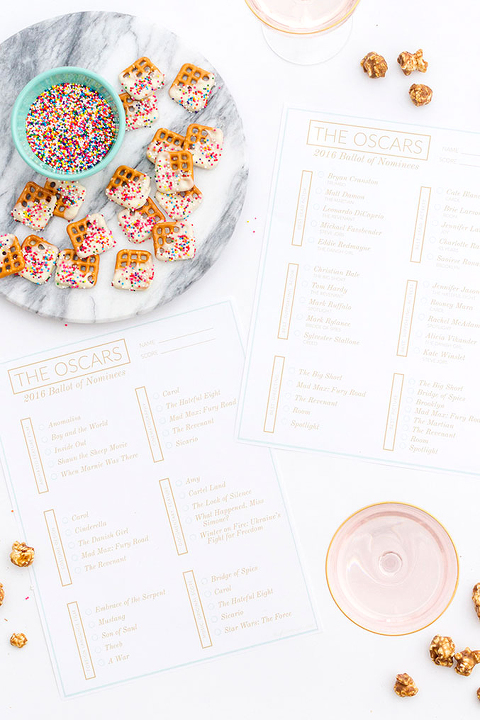 Are you a movie fanatic? I think in my next life (Or, who knows?! Maybe in this life), I will be a film critic. My sister and I just looove to analyze and overanalyze movies until we're blue in the face. Much to John's horror, we even tend to critique while the movie is still going. Suffice it to say, I'm pretty pumped to get critical this weekend in honor of the 2016 Academy Awards show.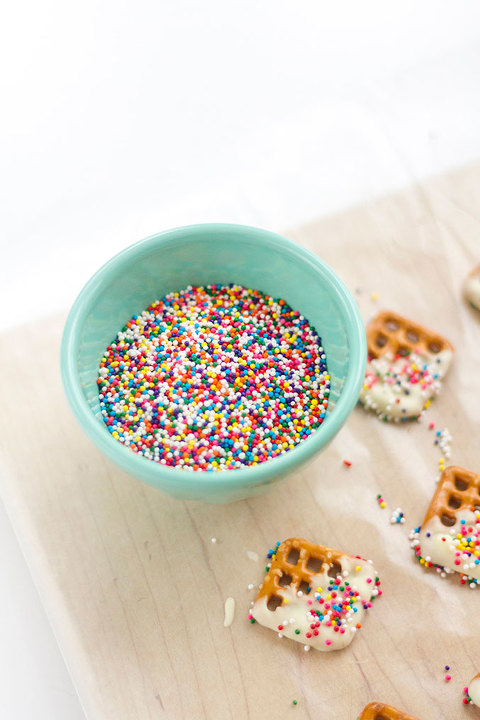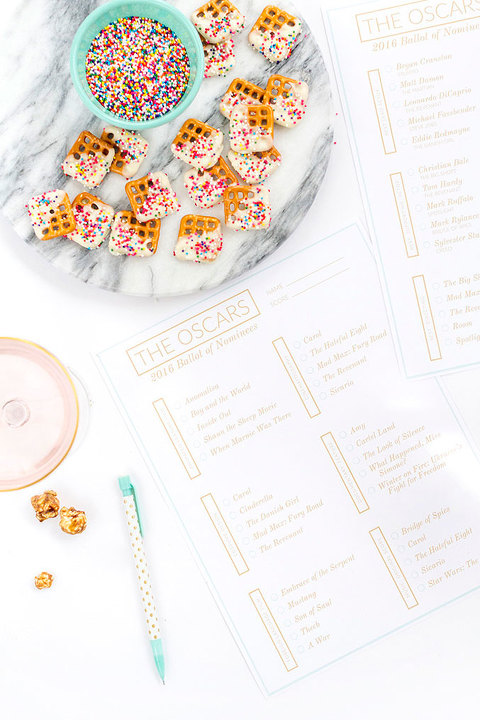 In case you're just like me and go ga-ga for movies, I've designed a printable Oscars 2016 ballot that you can download over on Glitter Guide ahead of this Sunday's live event. Simply print and then turn the award show into a game by predicting the winners in 12 of the biggest categories—from Best Picture and Best Actress, to (my personal favorite!) Original Score.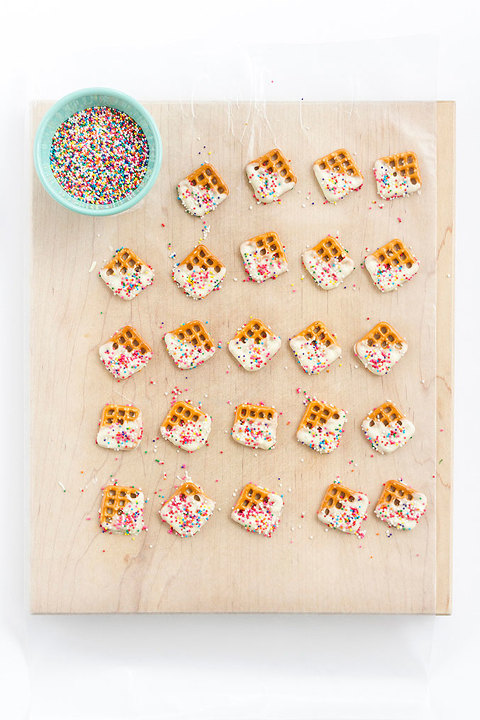 And while you're at it, be sure to have some white chocolate, pretzels, shortening, and sprinkles on hand, too, so that you can recreate my recipe for White Chocolate Covered Pretzel Bites. This salty and sweet recipe takes about 10 minutes to whip up, and they look just darling no matter how you serve them up. The recipe and printable ballot are both over on Glitter Guide now!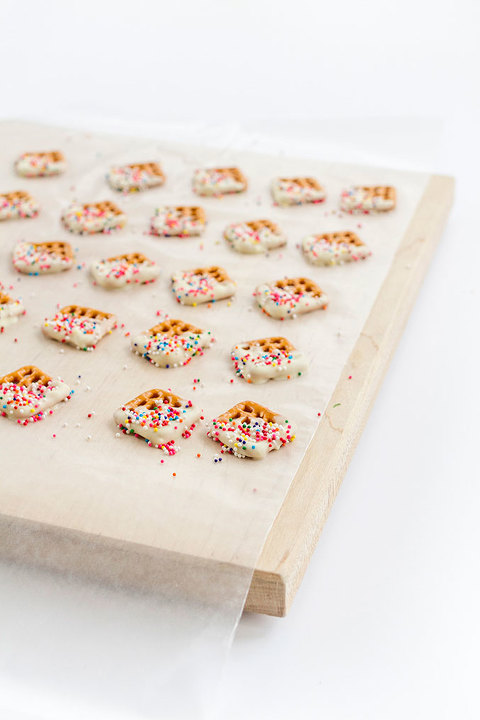 Which actors, actresses, and films do you think will take home the gold statues this year? Or, if movies aren't your thing and you're just in it to see the gowns and tuxes, who are you most excited to see on the red carpet? I love watching the pre-shows, too, but feel like the live interviews are always so awkward to watch. I'm sort of embarrassed to admit it, but I'll often just mute the TV to watch the celebrities sashay down the red carpet while munching on our party snacks and chatting about favorite looks with family.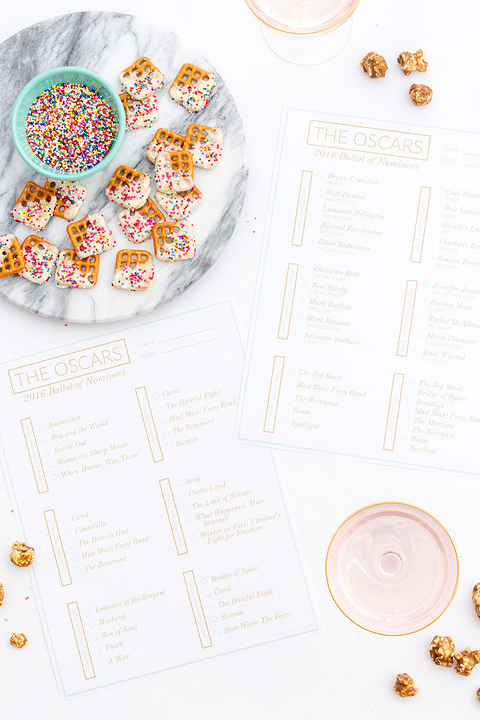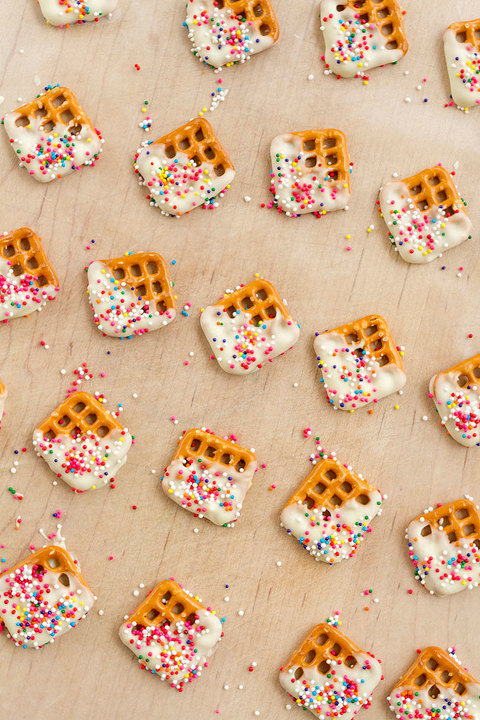 Have a great weekend and don't forget to enter the "Ultimate Photography Book For Bloggers" giveaway on Instagram right here (click here to enter if you aren't on Instagram). Good luck!
(Photos for Glitter Guide by Carrie Waller)