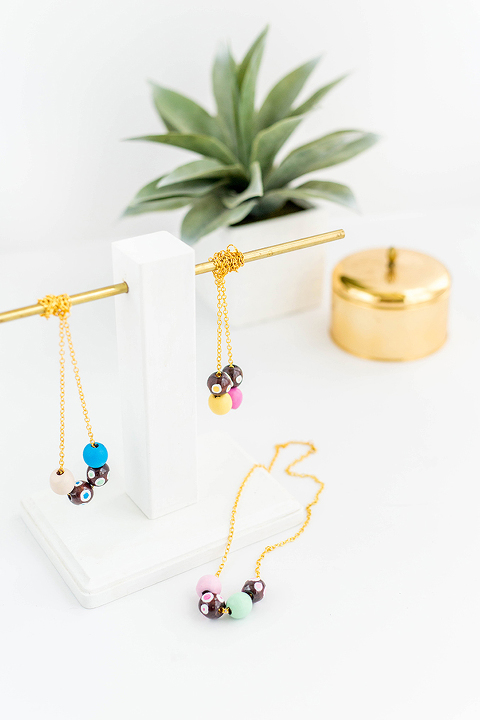 If you were to ask me which takes priority in my life, my home or my wardrobe/personal style, the answer is an easy one: my home! I obsess and obsess over every single piece in our house, whether it's the placement of a tiny vase of flowers or a big floor lamp. But when it comes to my outfits? Yeah, I pretty much couldn't care less.
That said, I do try to wear more than just my go-to pair of yoga pants everyday. Instead of overanalyzing the merits of pairing these patterned shorts with that flowy tank top and cashmere cardigan, I often just pull on basics like a solid T-shirt and simple denim textures. In order to dress things up though, I like to grab from my collection of colorful jewelry. Enter: my brand new DIY Painted Wood Bead Necklaces, crafted in partnership with Oriental Trading.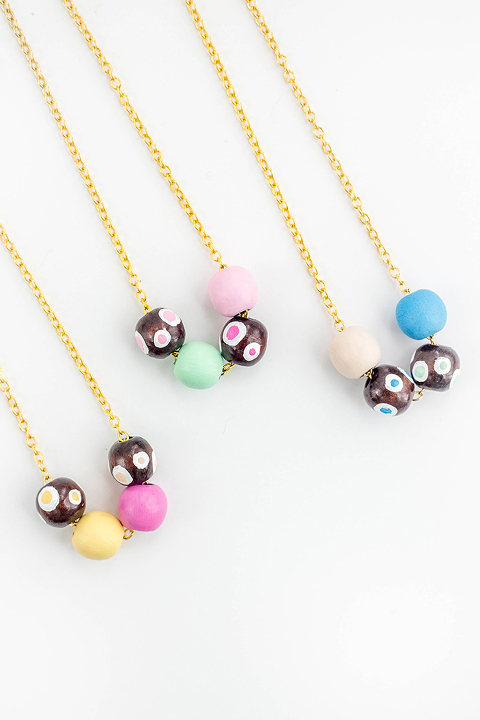 These dainty and delicate, color-packed necklaces really couldn't be easier to recreate, so snag the tutorial over on Oriental Trading by clicking here. Happily, they can be customized to suit your favorite color combination, and cost next to nothing to recreate in bulk! I am currently reaching over and over again for the mint and pink one, but have a feeling that the other two will soon be worked into my standard summertime outfit rotation. Which one is your favorite?
(Find out how to make your own white and gold jewelry holder by clicking that link!)