Coastal Living, by Henrietta Heald ($25)
With Memorial Day just a couple of weeks away (not to mention my recent trip to the coast earlier this month), I can't help but harbor daily musing about the beach. So when I had the chance to crack open the new book Coastal Living: A celebration of living by the ocean by Henrietta Heald, it felt almost like fate. This book features page after page of gorgeous beachside retreats, plus a few surprises that I can't wait to tell you about. Read on for the details!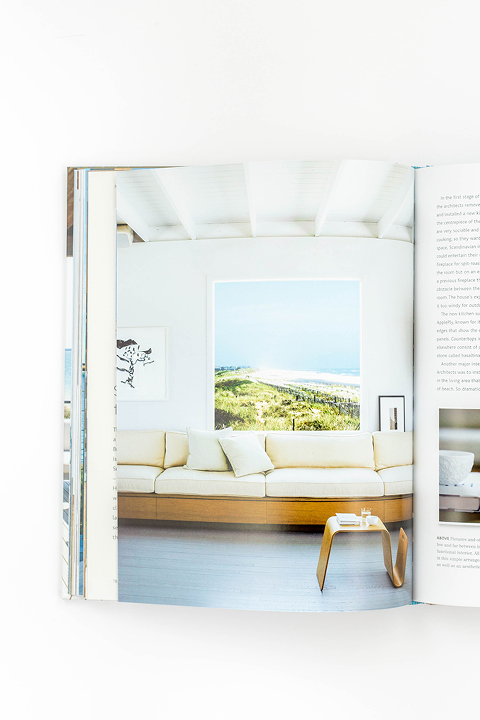 WHO SHOULD READ IT
This is an easy one: if you love the ocean (or, really, any water-filled region on the planet), then you're going to love this book. The homes featured in its pages run the gamete in terms of style—all the way from rustic country to my favorite minimalist modern aesthetic—but the underlying factor that laces them all together is the show-stopping view of water through their windows. If you crave waterside lounging, then you're pretty much guaranteed to swoon over every chapter in this book.
THE TAKEAWAY
That said, the main thing I took away from Coastal Living was the fact that you don't necessarily need to actually live by the water to incorporate coastal interior design into your home. As I flipped through the pages, I was simultaneously jotting down ideas for our own spaces here in the mountains of Virginia. I have a feeling that, whether you live in sunny California or the snowy recesses of Alaska, this coffee table book will have you dreaming about adding wicker texture and lots of blue color to your home.
FAVORITE SECTIONS IN THE BOOK
Recipes! As a newly converted pescetarian, I'm always on the hunt for tasty new seafood recipes. I wasn't expecting to find just that in this interior design tome, but low and behold, there there were. The inclusion of seafood features amongst the beachy cottages and retreats in this book was a welcome surprise, and I personally have my eye on the Tuna Carpaccio With Capers on page 100, or the Seafood Salad With Avocado Dressing on page 89.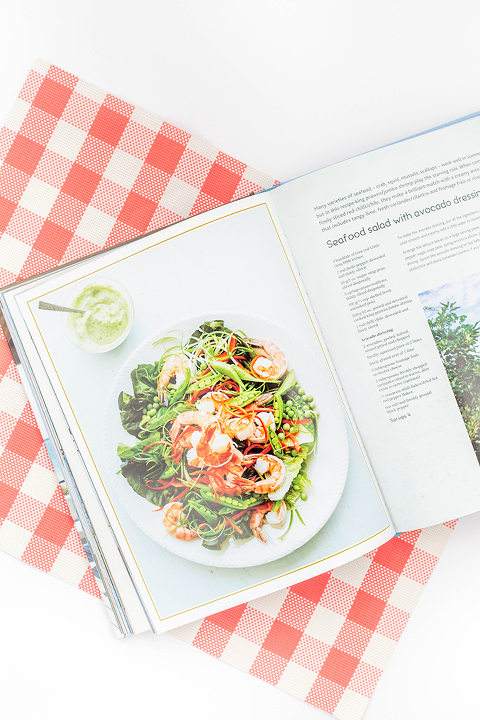 If you've read (or plan to read) the book, be sure to leave your own review in the comments! And don't forget to tag us in your social shares and use the hashtag #DGDonmycoffeetable for a chance to be featured.