THIS GIVEAWAY IS OFFICIALLY CLOSED.
KEEP SCROLLING TO SEE IF YOU'RE THE WINNER!!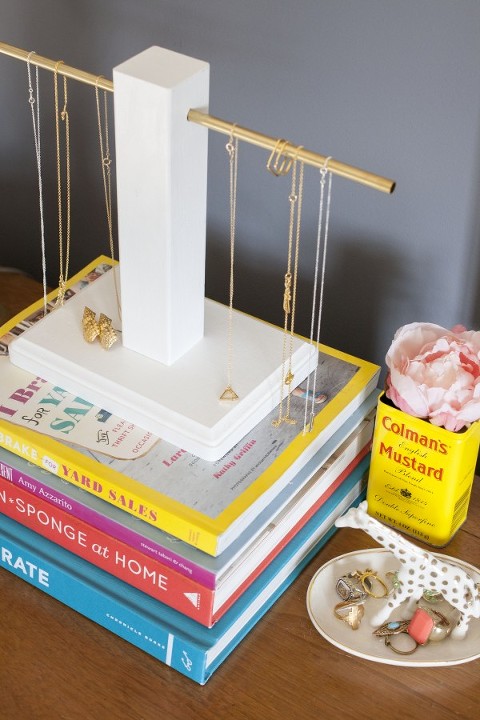 If you haven't noticed, I get a little bit crazed when it comes to jewelry. My necklace collection is entering "out of control" territory, and my bracelets aren't too far behind. So this, of course, meant that I needed to come up with clever ways to organize it all. I've made upwards of 5 or 6 DIY jewelry holders to display my pieces and haven't stopped brainstorming fresh ideas yet. Case in point, my latest project, which involved a couple pieces of hobby wood, some paint and a brass pipe—plus a few gorgeous pieces from the Tiffany Chou jewelry collection!
To make your own, you'll want to start with the wood. Not wanting to slave over a saw myself, I paid a couple dollars more for pre-trimmed, pre-cut pieces of wooden molding from the hardware store—a flat piece with a slightly bevelled edge, and also a squared off piece to act as the center of my jewelry holder. After getting them home, I sanded each one down and painted them bright white. Step one = done.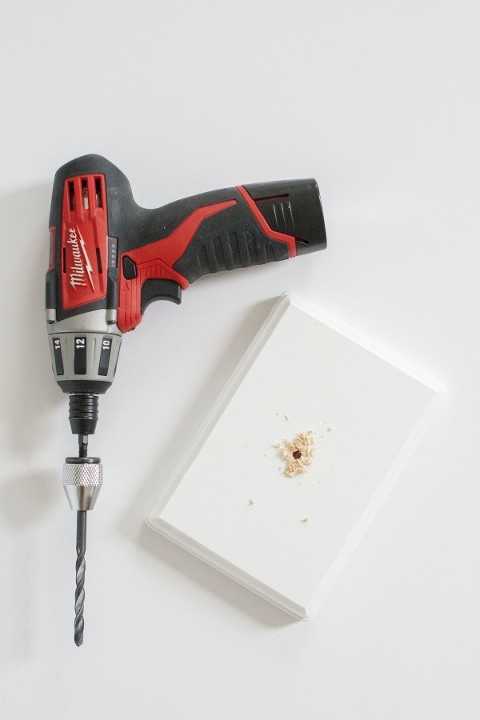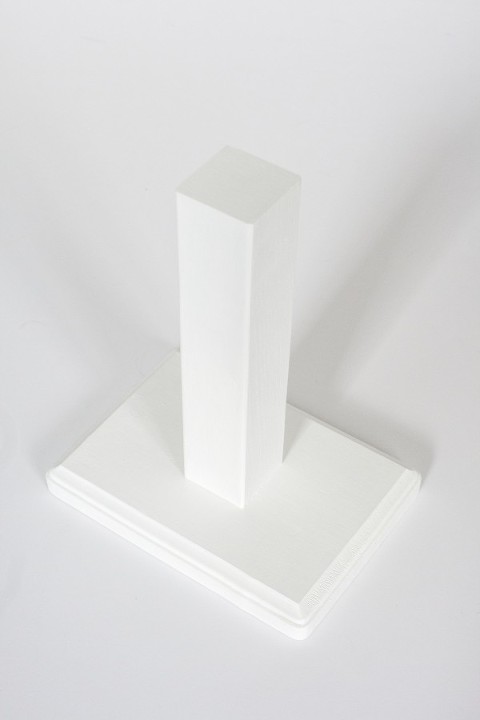 Next, I used a straight edge to find the center of my flat piece. To do this on your own, lay your straight edge diagonally across the center of the wood using the corners as your guide, and draw a light pencil line. The "x" will mark your spot. Then, I used a drill bit that matched the size of the screw already on my longer piece of wood and bore a hole in the center of my flat piece (making sure not to drill all the way through!). After that, I just twisted the two pieces together.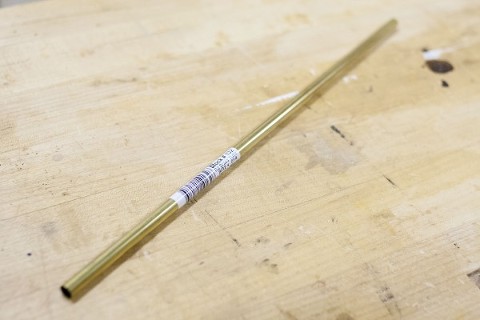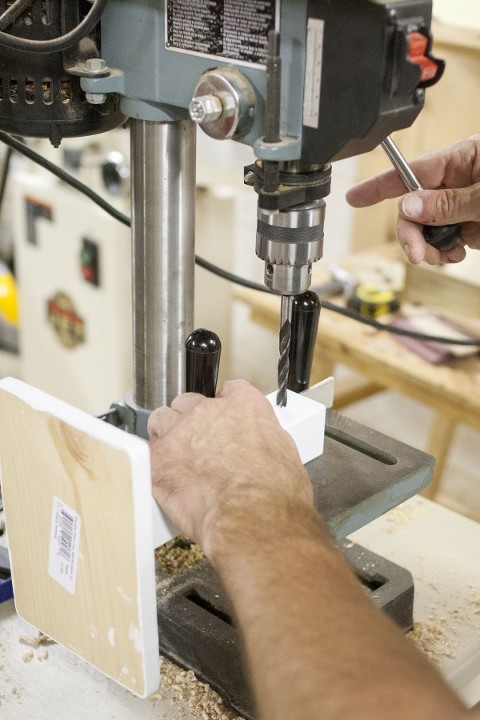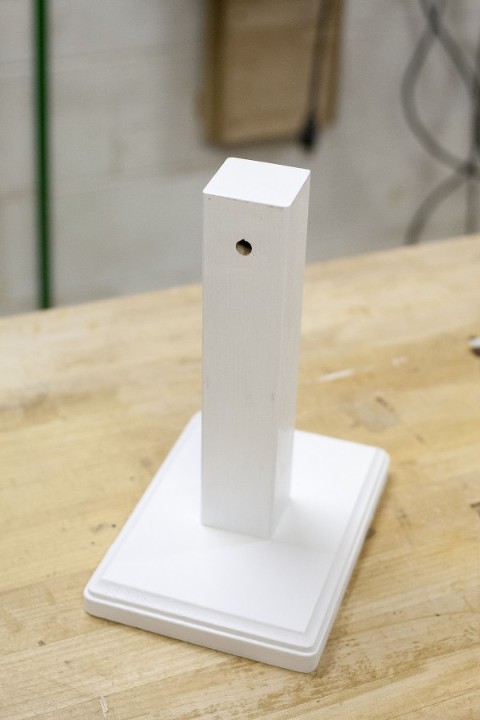 With the base of my jewelry holder complete, it was time to focus on the "arm." I chose to use a thin brass pipe. It cost just a couple of dollars and I couldn't help but fall instantly in love with the visual of that white base mixed with a little glitzy gold. So, we of course needed to create a hole in the base for the pipe to slip through. My dad assisted by firing up the drill press in his workshop and we were ready for the final step in no time.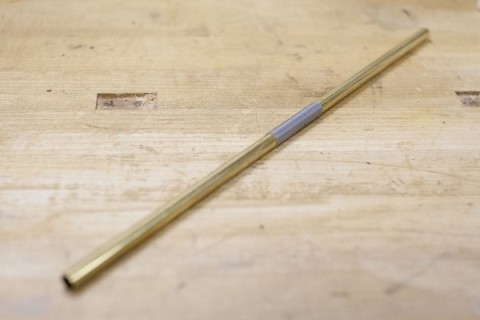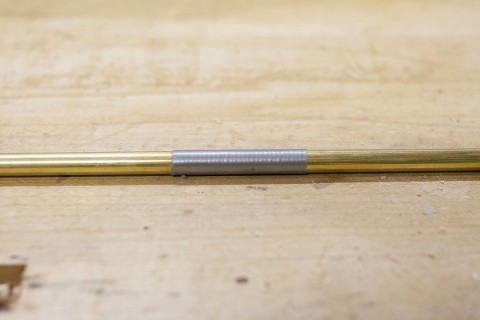 The only problem was that the width of my pipe was a bit funny—none of Dad's bits matched the size, so we ended up drilling a hole that was a bit bigger than the pipe, and wrapped a small section of Duct tape around the center of the pipe to give it heft. A few quick turns, and we had the pipe in place and the jewelry holder complete.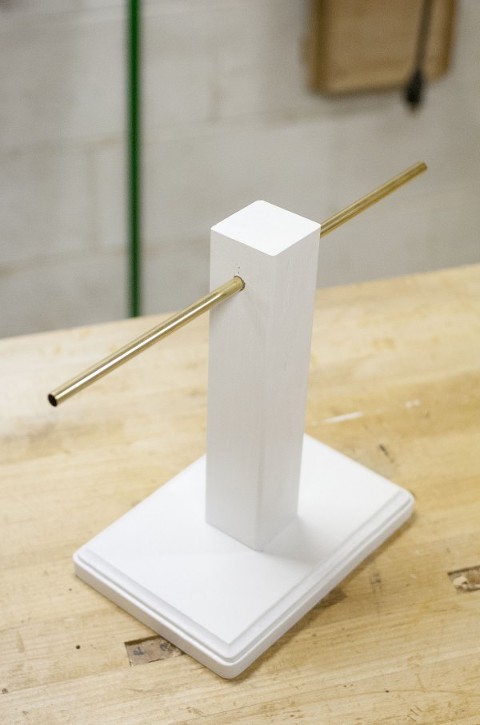 Time for the fun part—the styling! As I mentioned before, I filled mine with a few favorite pieces from the Tiffany Chou Sail Away collection. I am really, really into dainty chains and geometric silhouettes right now, and so Tiffany's pieces fit right in with my existing go-to embellishments.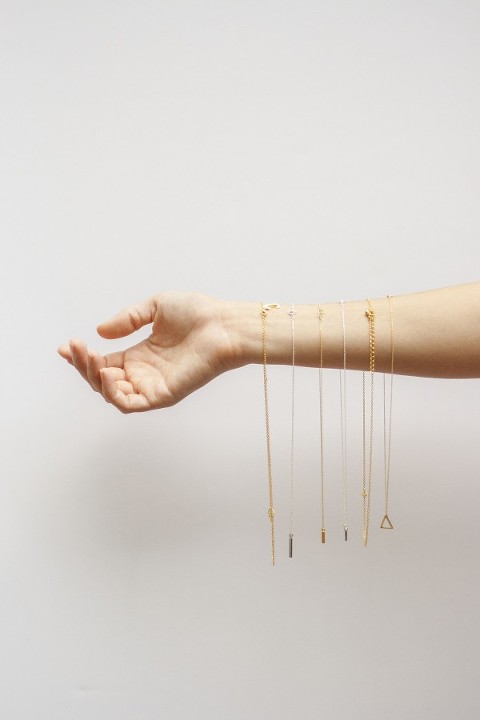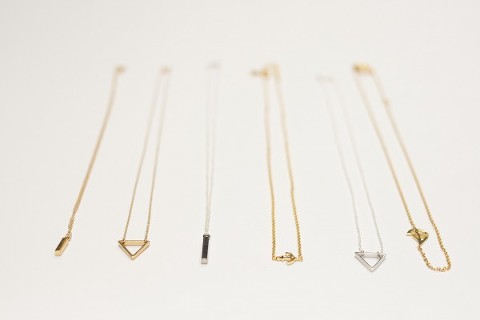 Once I had all of the pieces—including Tiffany's Four Corners rings and a pair of All I Hear Is You earrings—we were (please forgive the pun) golden. I couldn't be more in love with the modern silhouette of the holder, the crisp color combo and the fact that I now have another place to show off my favorite necklaces, bracelets and rings.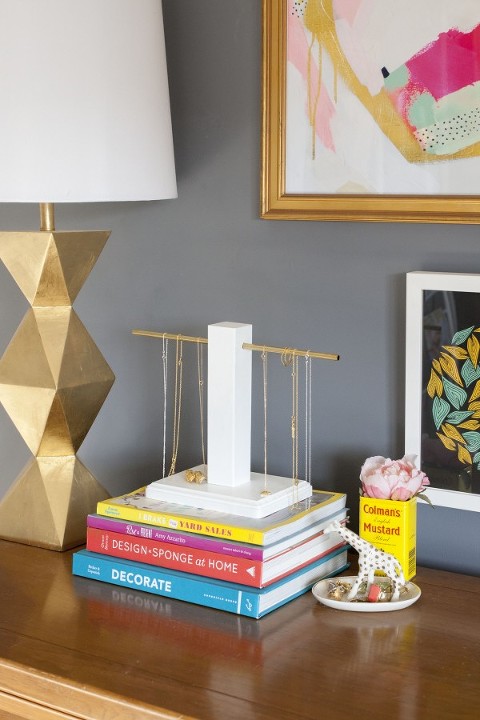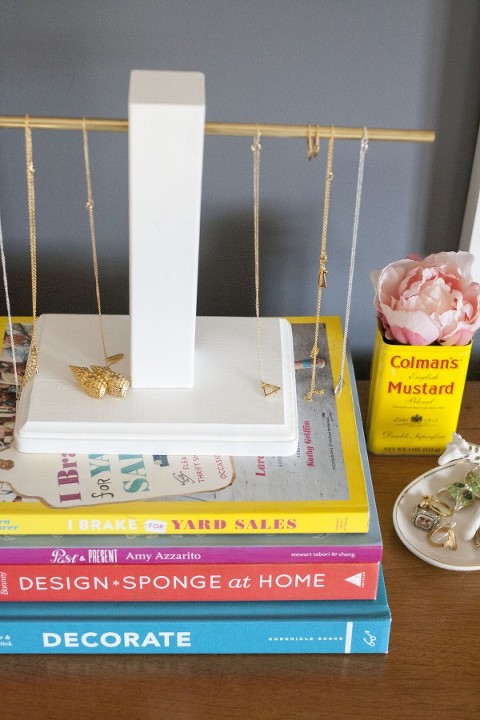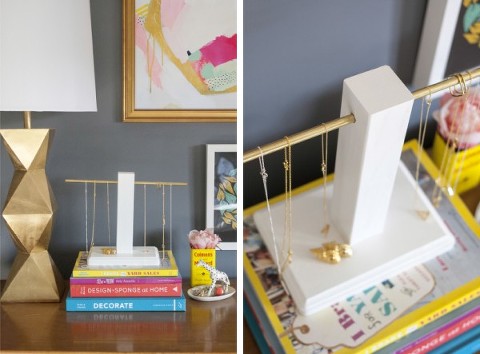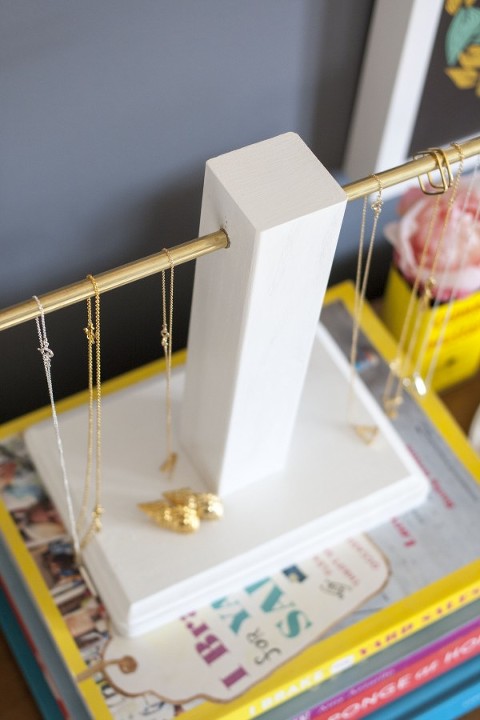 To further celebrate, Tiffany Chou is offering one of the necklaces from her latest Sail Away collection to one of you—the Bermuda Necklace in gold (a $54 value!). Just use the Rafflecopter widget below to enter. I've given you 4 chances to win and contest ends 8/26 at midnight.

**********************************************************
GIVEAWAY UPDATE: CONGRATULATIONS TO KERRY H.!!
KERRY H., I WILL BE EMAILING YOU SHORTLY WITH DETAILS ON YOUR BERMUDA NECKLACE. THANKS TO EVERYONE FOR PARTICIPATING!!