The honest truth is that I'm not very good at decorating around the holidays (think: Fourth of July, Thanksgiving, even Christmas—with the exception of a tree, of course!). Sure, I'll style a corner here and there, but I just don't have the time or even the interest, really, in changing over our entire home specifically for each holiday. I work really hard to perfect our everyday décor, so I don't tend to prioritize seasonal changes.
That said, I am more than happy to change out our doorway with something holiday themed! This single spot in our home sees lots of changeover depending on the season because it's a small area to focus on and doesn't cost much to make over.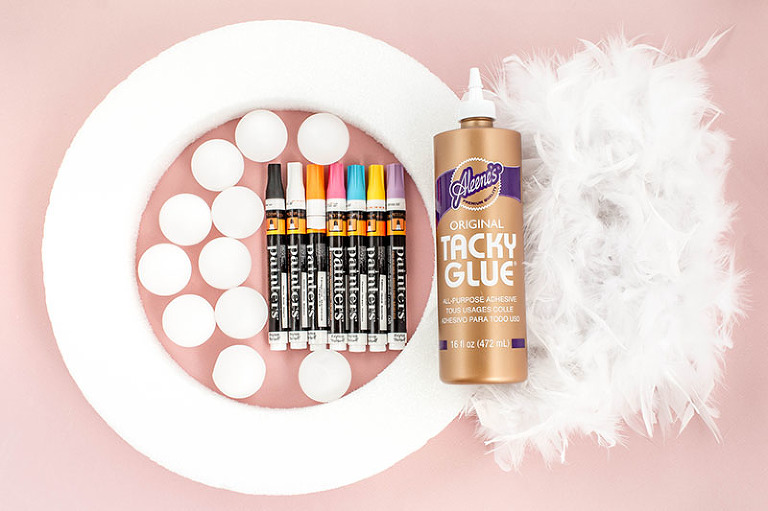 Take Halloween, for example. If you've been following along for any length of time, you probably know that it's rare for me to go all out ahead of this holiday (see the one exception here). But then, at the urging of my editor over at Oriental Trading, I came with plans to make a simple DIY Cartoon Eyeball Halloween Wreath. This creative craft suits my bright white, super colorful aesthetic, yet still feels appropriately spooky ahead of the ghoulish holiday—it's a win, win!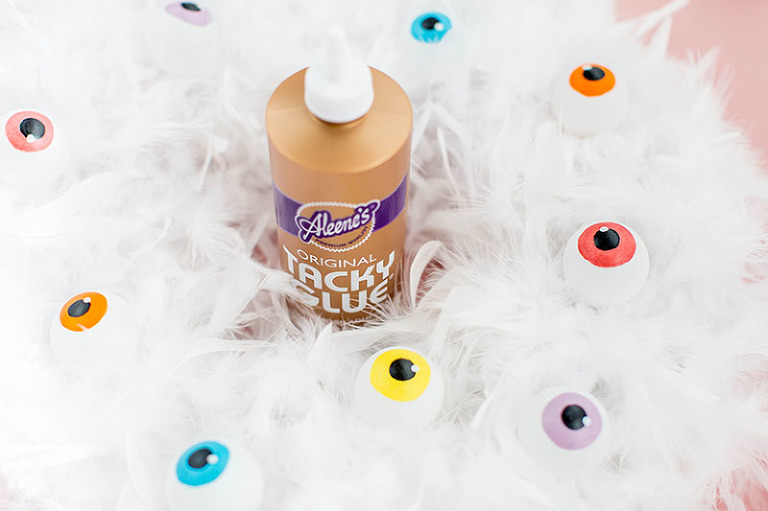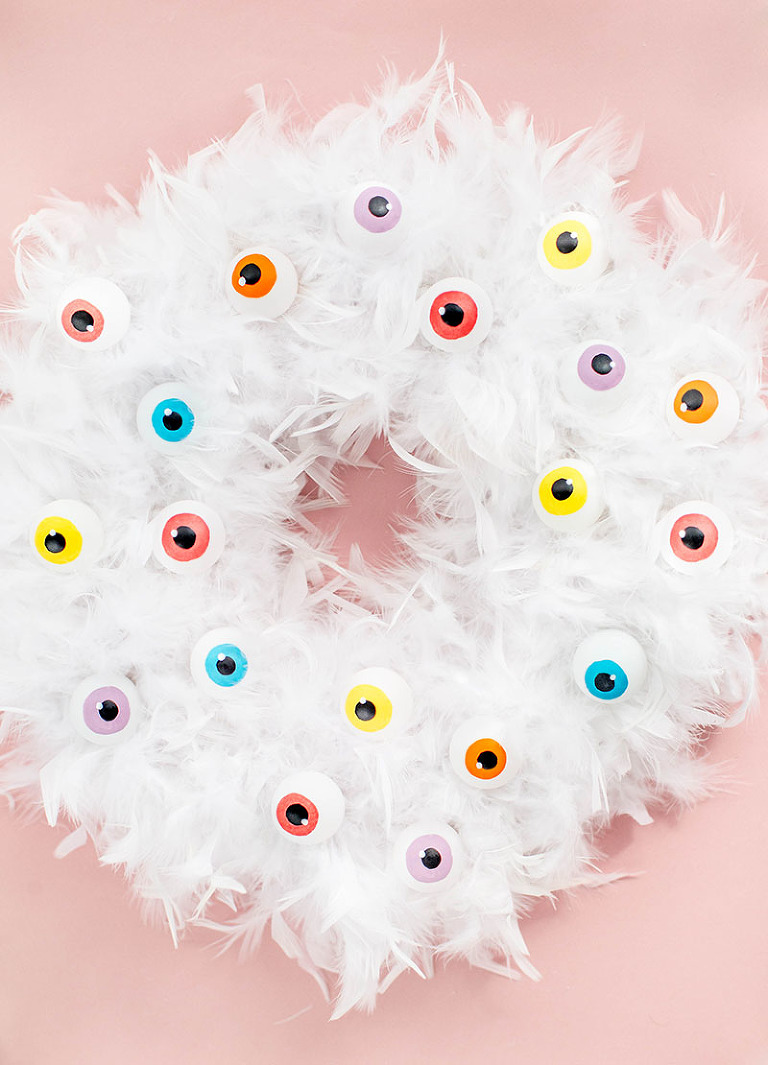 Click through to the Oriental Trading blog here to find out how to make your own version of my DIY Cartoon Eyeball Halloween Wreath, and then tell me: how do you prep your home for the holidays? Do you go all out, or do you keep things simple like me? Let me know in the comments below!