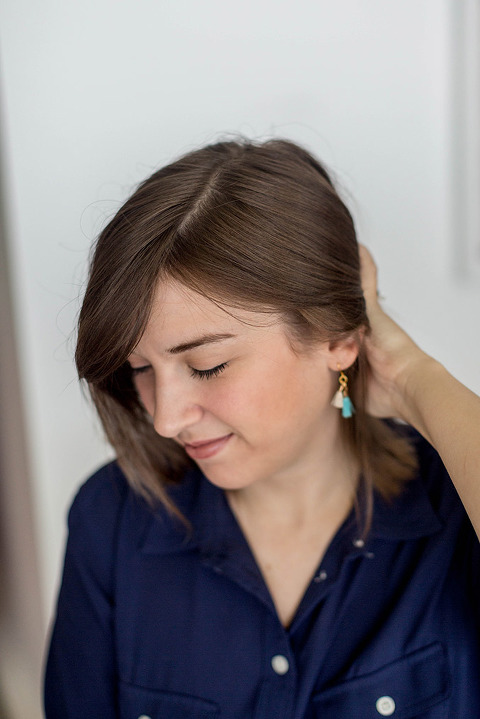 When it comes to jewelry, I like to keep things pretty simple. I'm always on the go (ex. shooting projects for the blog, hanging art, tidying up after our pets), so I can't stand having lots of metal banging around on my arm or around my neck. I tend to choose one piece to wear each day, which could be anything from a chain necklace or chunky ring, to a pair of earrings.
I wanted to add a couple of new pieces to my little lineup and ultimately turned my attention to this season's hottest trend: tassels. Visit the Oriental Trading blog to find out how to make both the single tassel and double tassel versions of my DIY Mini Dangle Tassel Earrings for yourself.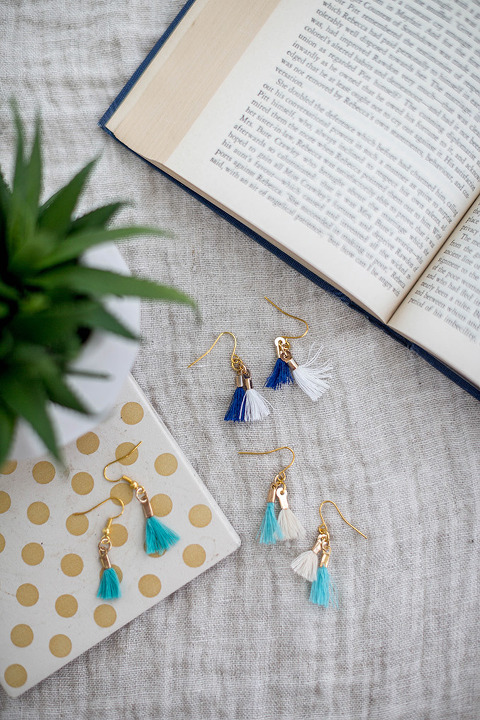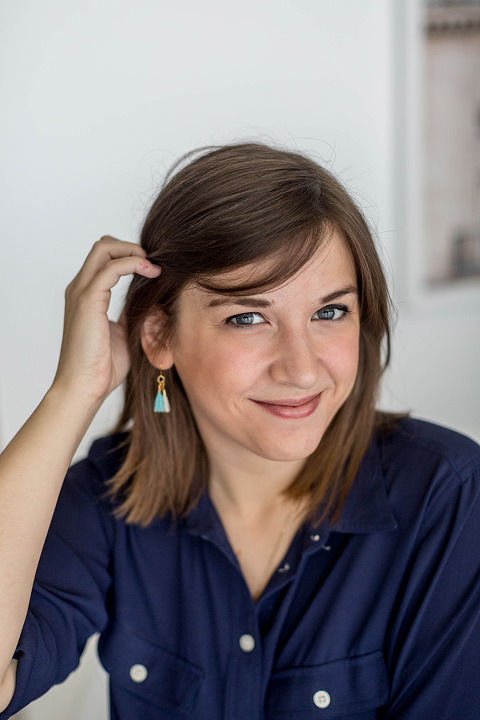 And while I have you, and if you're just as head over heels for tassels this summer season as I (and the rest of the Pinterest-obsessed world) am, then be sure to visit Natalie Borton's handmade jewelry shop. She's a fellow Glitter Guide teammate, and I love everything she creates for her online collection, especially her tassel earrings. I have them in gray, and they go with everything. Her earrings are larger then the ones I made for Oriental Trading, so if that's more your style, I wanted to make sure that I pointed you her way. Happy crafting (or shopping), y'all!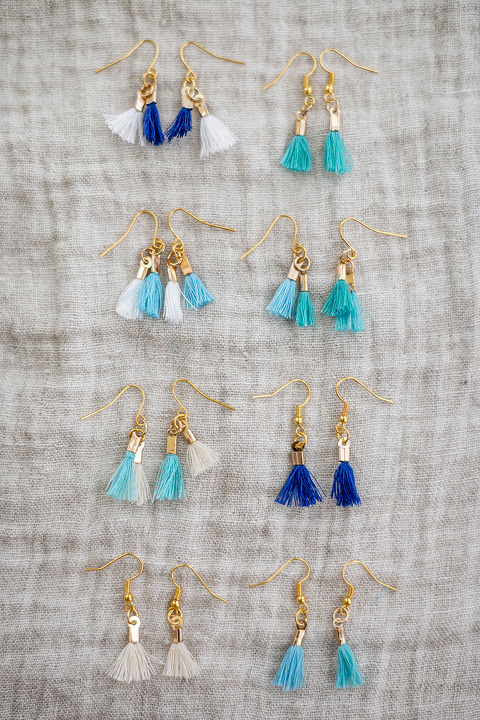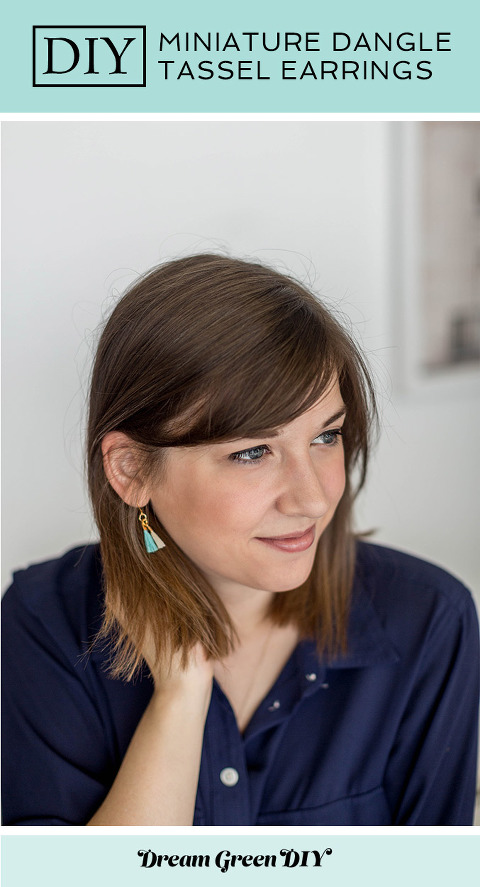 SaveSave