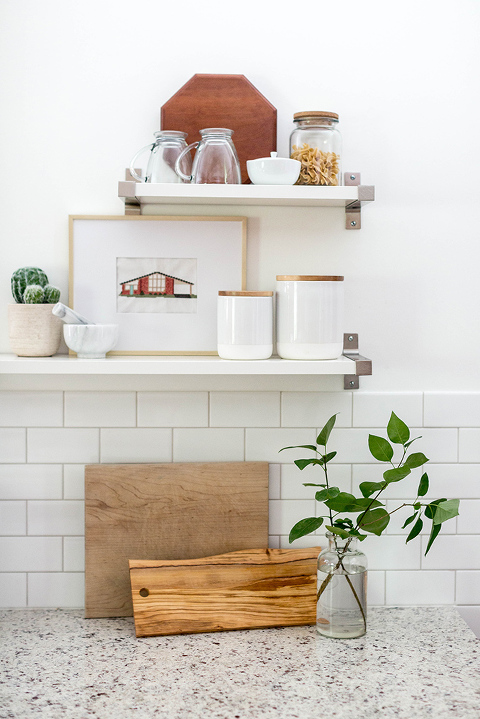 One of the very first things that attracted me to our home when we were house hunting was the front elevation. That cool, mid-mod A-frame shape was exactly what I had always dreamed of, but one I never thought I'd be able to get since we live in a little podunk town in Virginia. I figured you'd only see edgy architecture like that in places like Colorado or Palm Springs.
Come to find out, though, that quintessential mid-century homes are actually pretty prevalent here in Waynesboro. Anyway, I was hooked the moment I spotted the house online, and happily we eventually found out that the inside was just as sweet as the curb appeal once we were able to finally schedule a showing. Sold!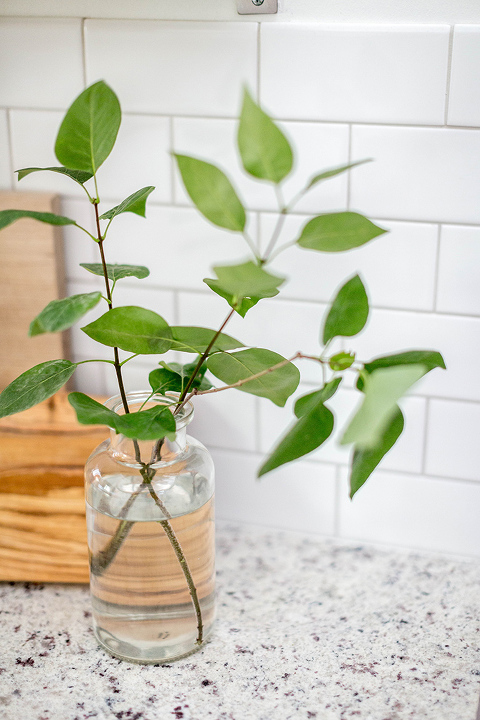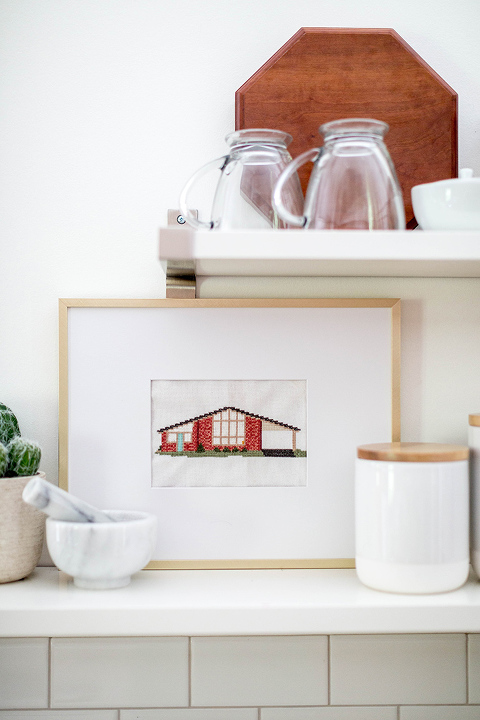 I guess I haven't been all that shy about declaring my love for our A-frame ranch because this past April my sister gifted me a beautiful, cross stitch portrait of our home for my birthday. She so perfectly captured the angled silhouette of the house, and if you look closely enough, there's a teeny tiny orange figure in the lower righthand corner of the bank of windows to stand in for our kitty, Tonks, who loves to sit in that sunny spot all day long. She even included our teal front door (a project that was completed after that real-life photo you see below was snapped).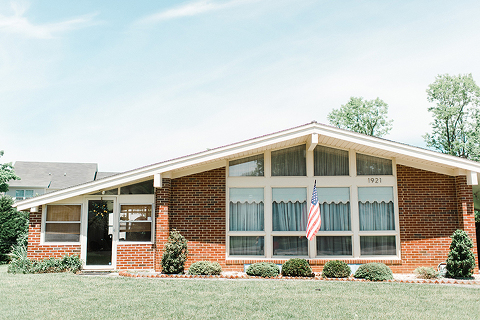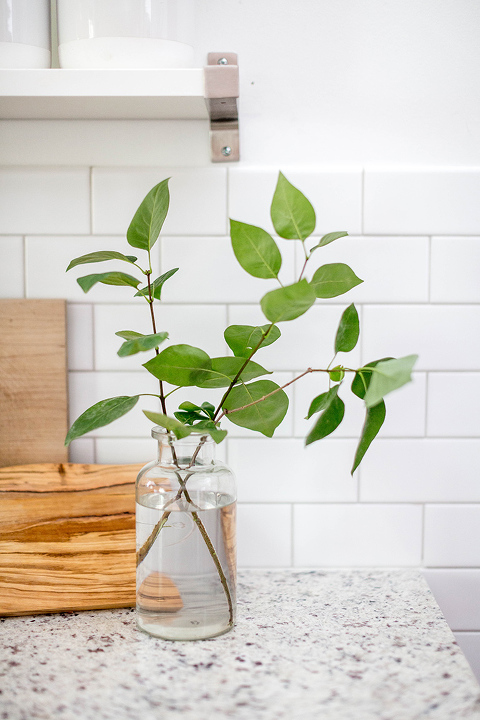 In case you care to make your own house portrait in hand-stitched form, I thought I'd quickly explain how easy it is to pull off. My sister uses a simple method of "drawing" out the general colors and shape of her subject in a Google Spreadsheet, and then she cross-stitches the pattern onto her fabric using each box in the Spreadsheet as each crossed stitch.
You can see a screenshot of the pattern she created of her little white house here by way of an example, and I thought I'd share one of the flower patterns she created for me to practice my own cross-stitching on here. Those numbers you see help count out the pattern as you work your way across. If you don't want to use Google Spreadsheets for this process, you can use Excel instead.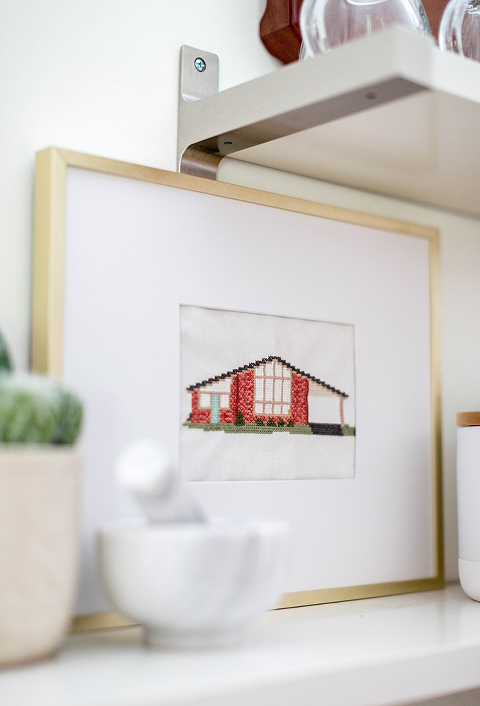 Have you ever commemorated your home in some special way? Maybe you had someone come photograph it, or maybe you even called on a pro artist to come paint a likeness of the house on canvas? Whatever you decide to do (or whatever you've done in the past), I hope this little cross-stitched portrait inspires you to show your own home a little extra love this season.