Okay, so I couldn't end today's bogging activity without getting publicly giddy about this…
Disclaimer: John, don't kill me – I HAD to!!!!!!!!!!
So I was doing my daily wandering through various design websites (Etsy, Craft Gawker, etc.) – I wasn't looking for anything in particular, just some inspiration. I was on Etsy browsing the "Handpicked" section and this photo immediately jumped out at me: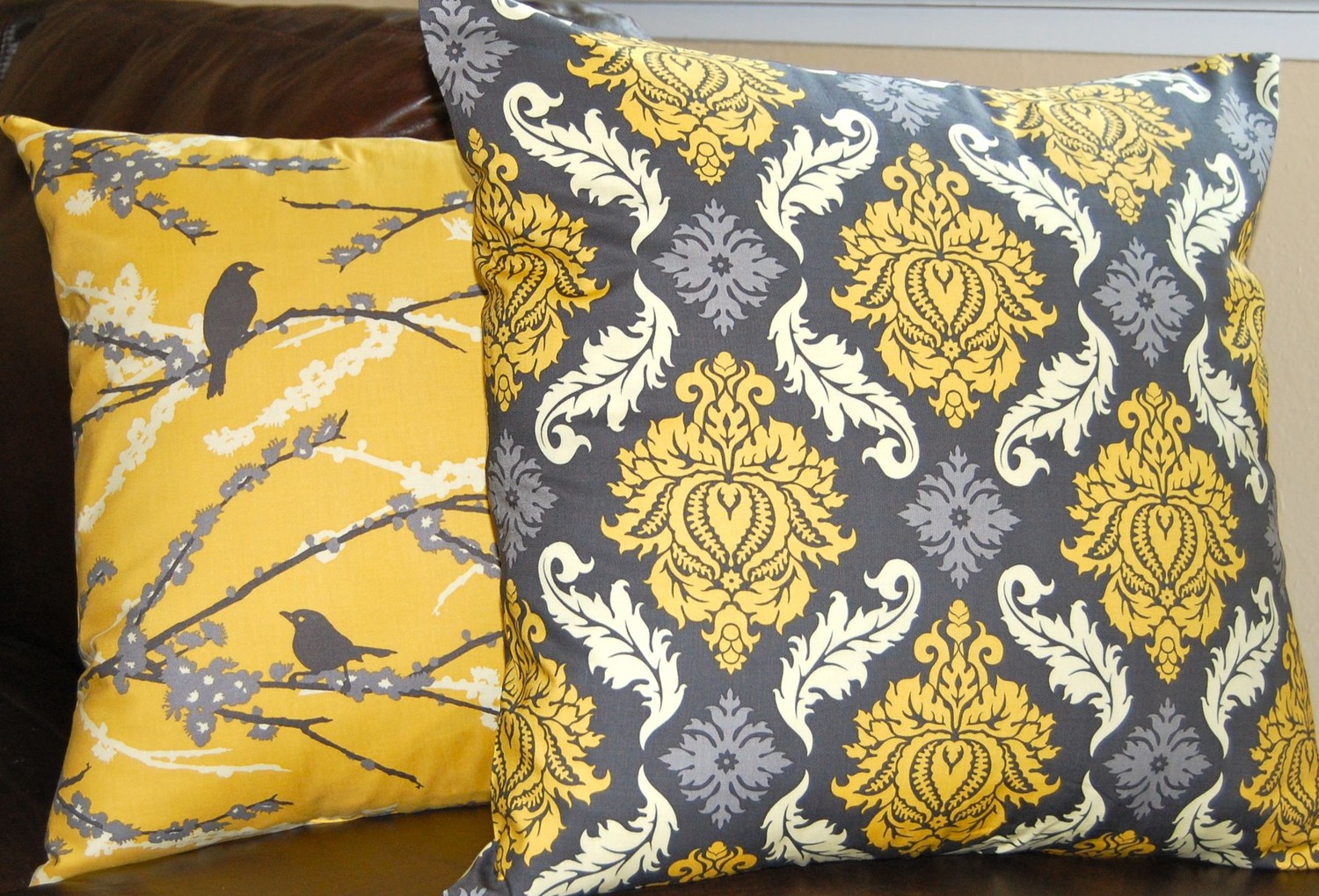 I just LOVE the color combo and the patterns (anything with birds is a sure-thing for me, and the beautiful vintage-wallpaper-esque pattern on the other "had me at hello")…As I gazed at the colors and patterns the entire un-finished living room came alive in my head.
Here's the new Inspiration Board that my mind compiled about two seconds after looking at the pillow fabric: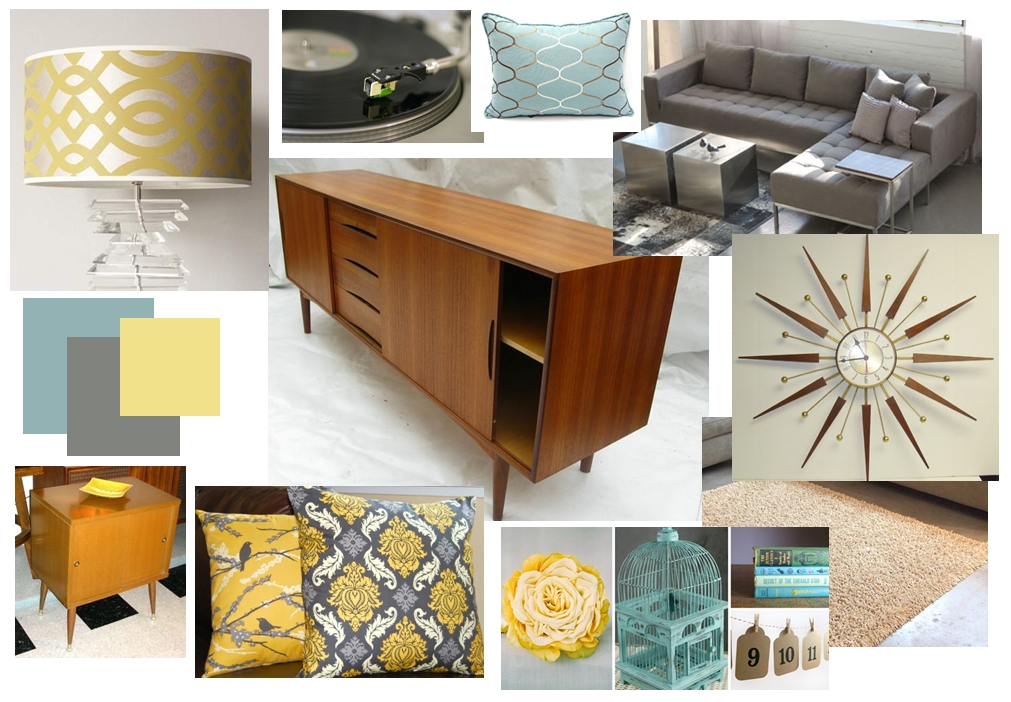 Since we already have a section of the living room painted a lovely pale teal color, I couldn't knock it out entirely from the color pallet…(see below in this "before" shot)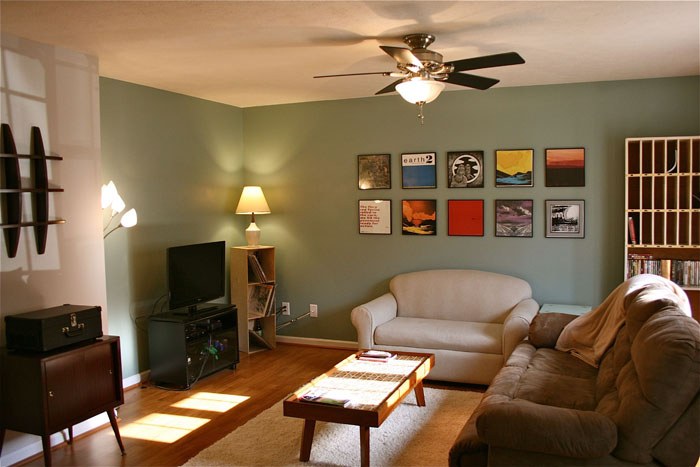 But it actually works beautifully with the yellow and slate in the pillows! If we toss in an extra throw pillow in the teal color, I think it'll all come together. We were already planning on getting a slate-colored couch/sectional, so that will fit right in! And the other wood elements (like the record player stand, dream sideboard, coffee table and clock) will bring in the warmth factor. Loving it…
Crossing my fingers that the man of the house loves it too, because the pillow covers are on their way to our front door 🙂
(if he hates them, I'll just put them upstairs in my studio space…)
Oh and DEFINITELY check out the rest of the merch at the Etsy store I got them from!!!
(Photo Credit for photo of pillows; Inspiration Board made from Google images)