We are proud to welcome our newest (and probably last for a while due to space and monetary restrictions) piece of furniture to the "W" household!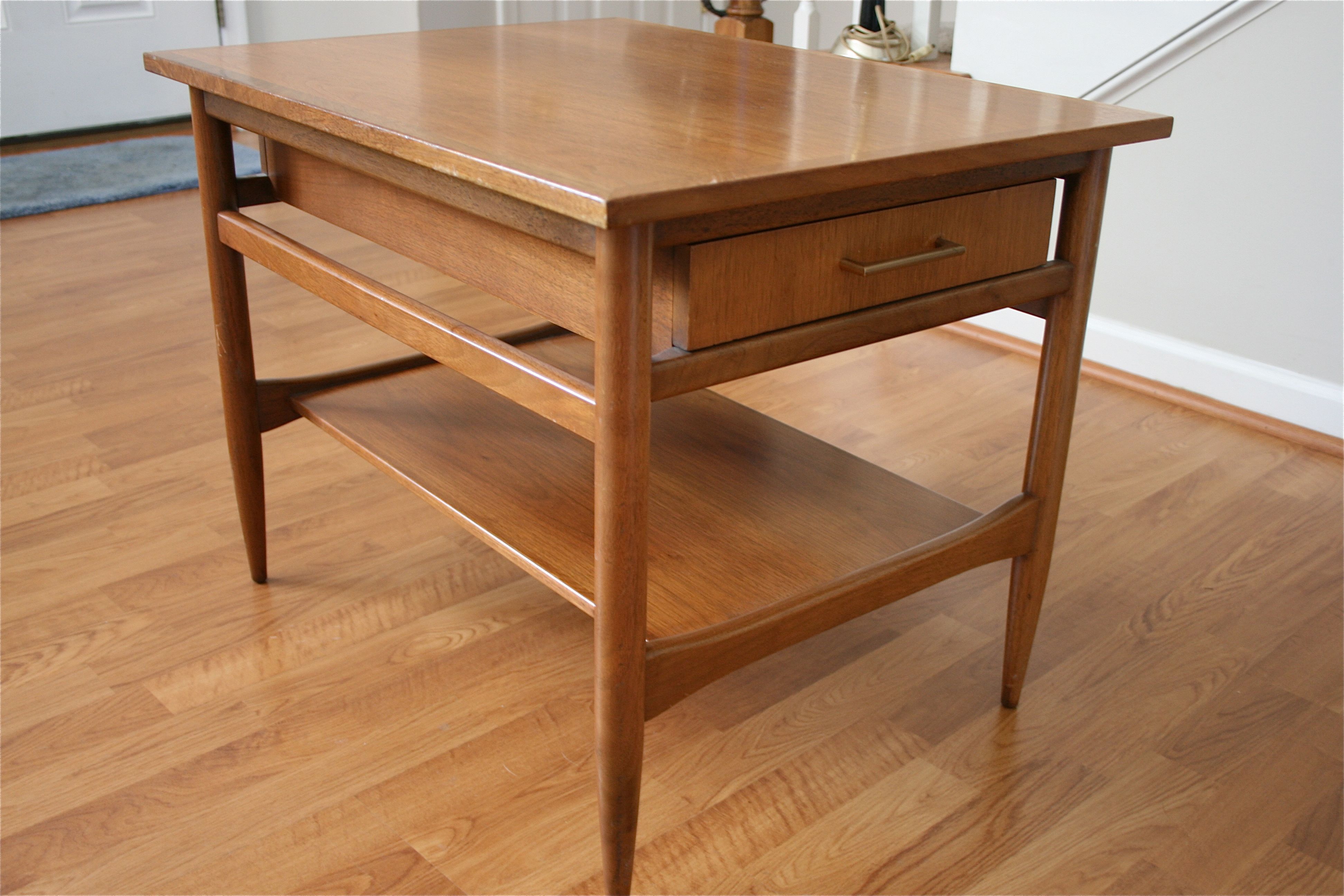 I've had my eye on this piece for quite a while…He used to live at Estate Specialist downtown, but he was just a diamond in the rough amongst all the other mismatched furniture. Now that he's in his new home at our house, he's thriving and finally become the star he was always meant to be!
The piece was initially marked for $95 but I got them down to $75 – Yay for haggling!
Let's a take a look at a couple of details…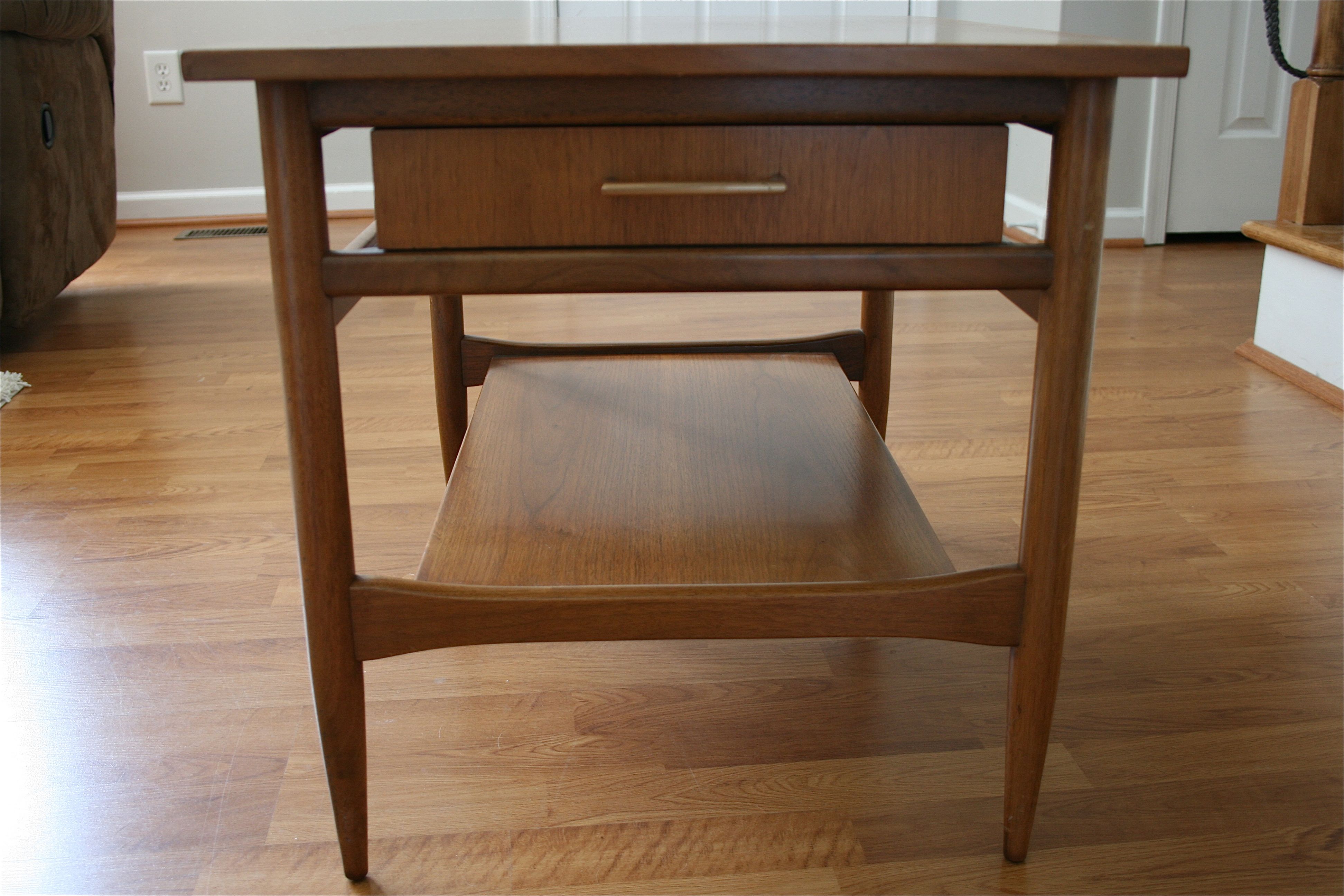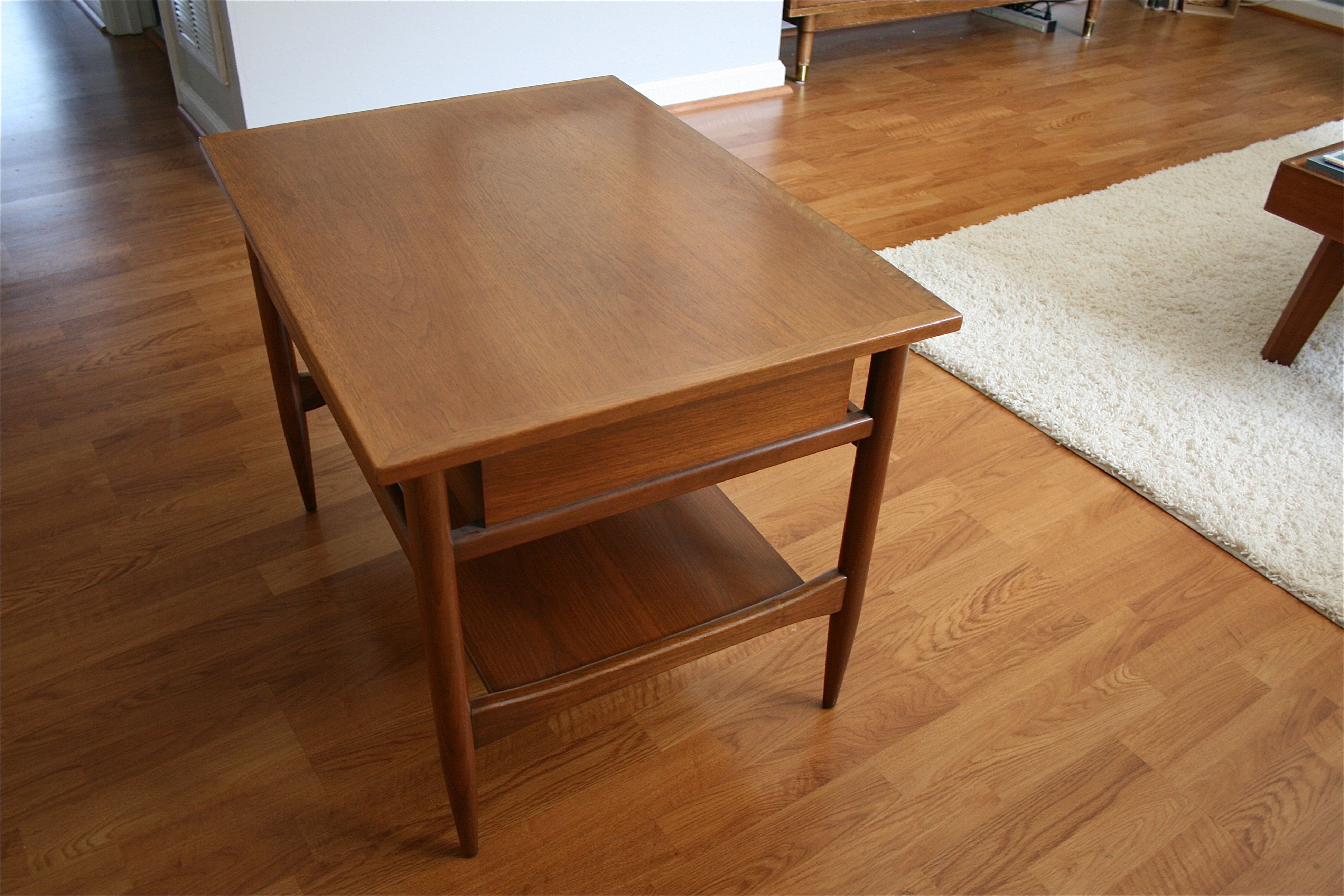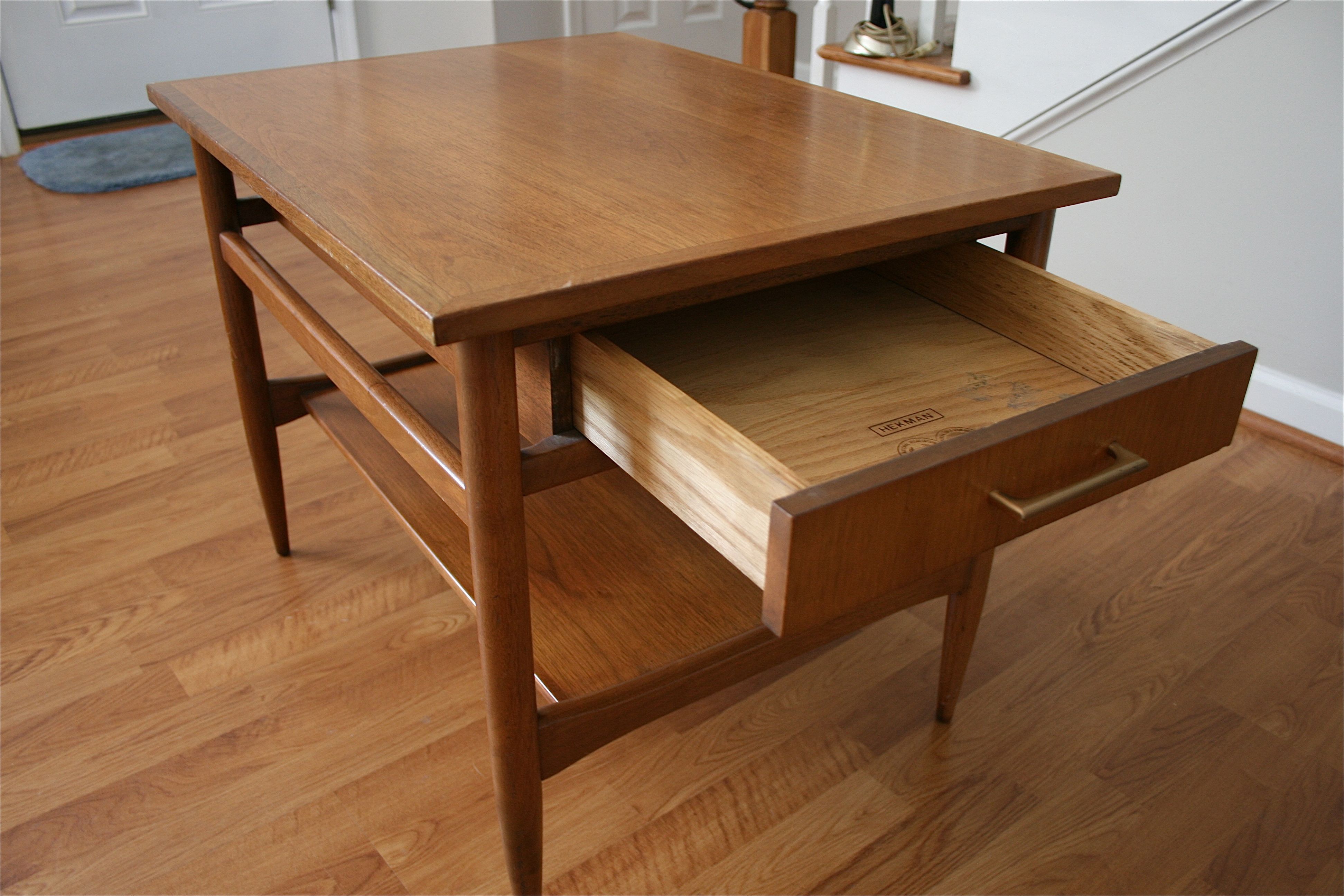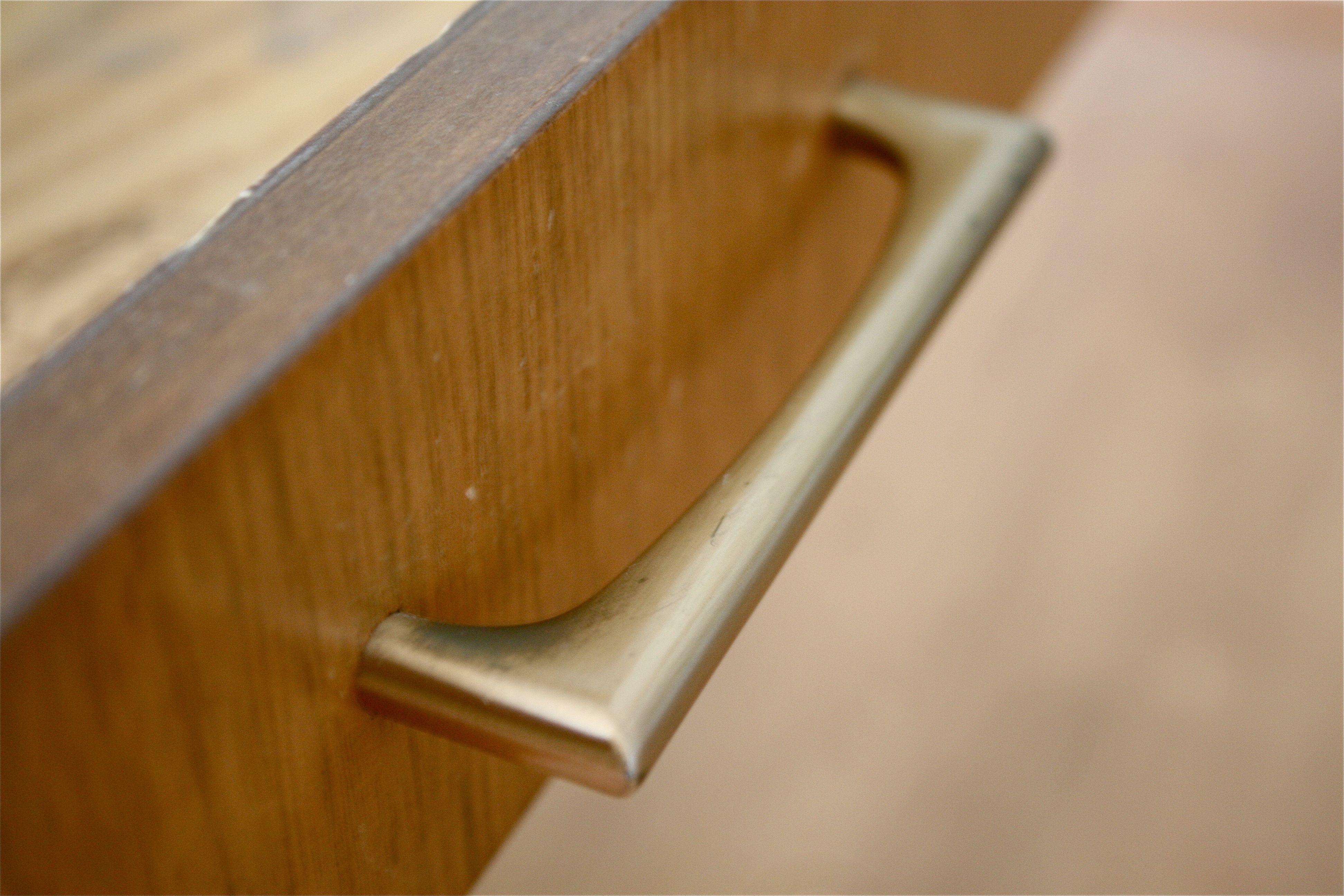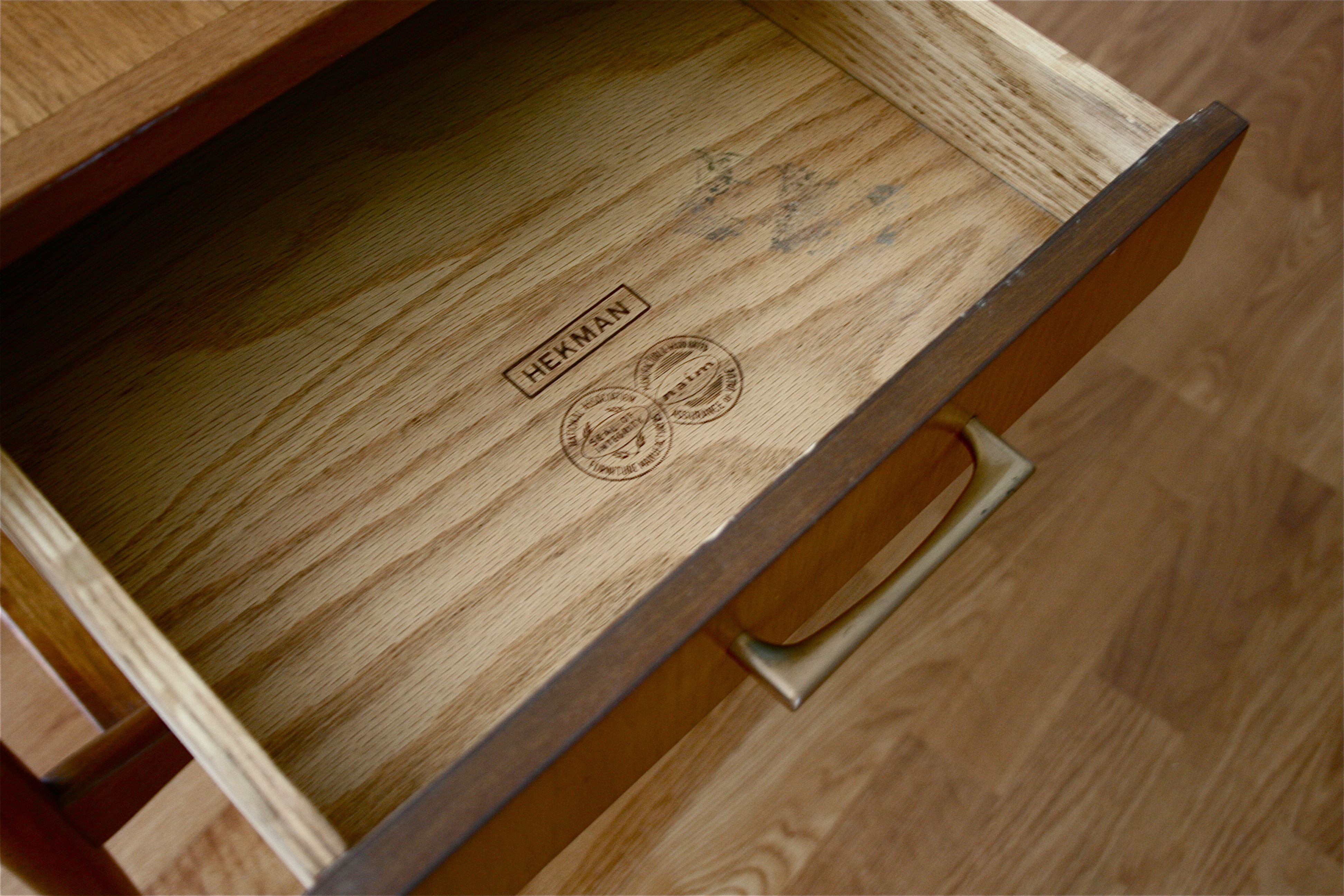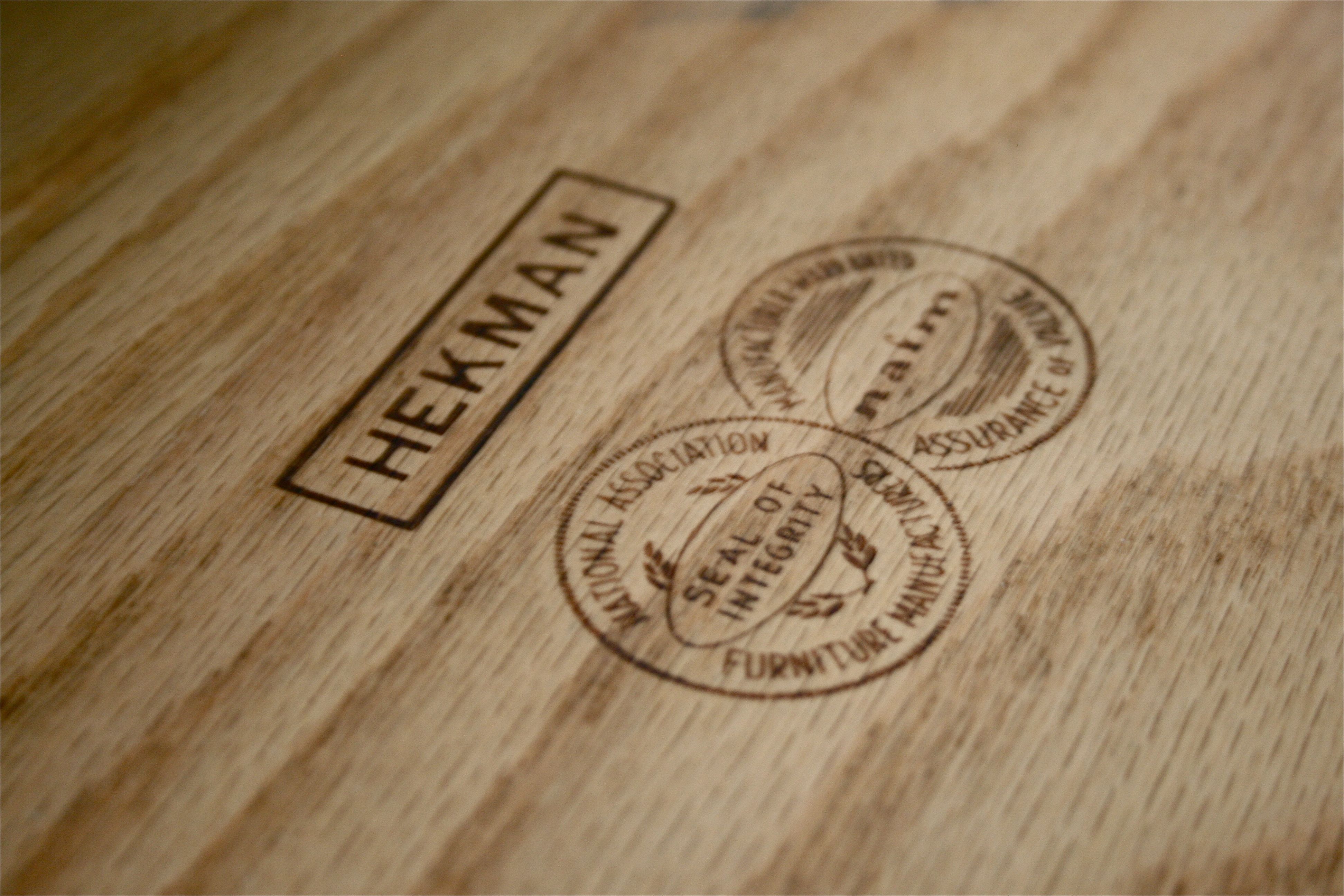 I tried Googling Hekman furniture, but came up with inconclusive results…There are definitely Hekman furniture companies in existence, but they seem to carry largely traditional pieces ::shrugs:: Guess we'll never know the true origin of this little treasure!
Look at how well it matches our thrifted dresser TV stand!!!!!! It also mimics the colors in the wood floors!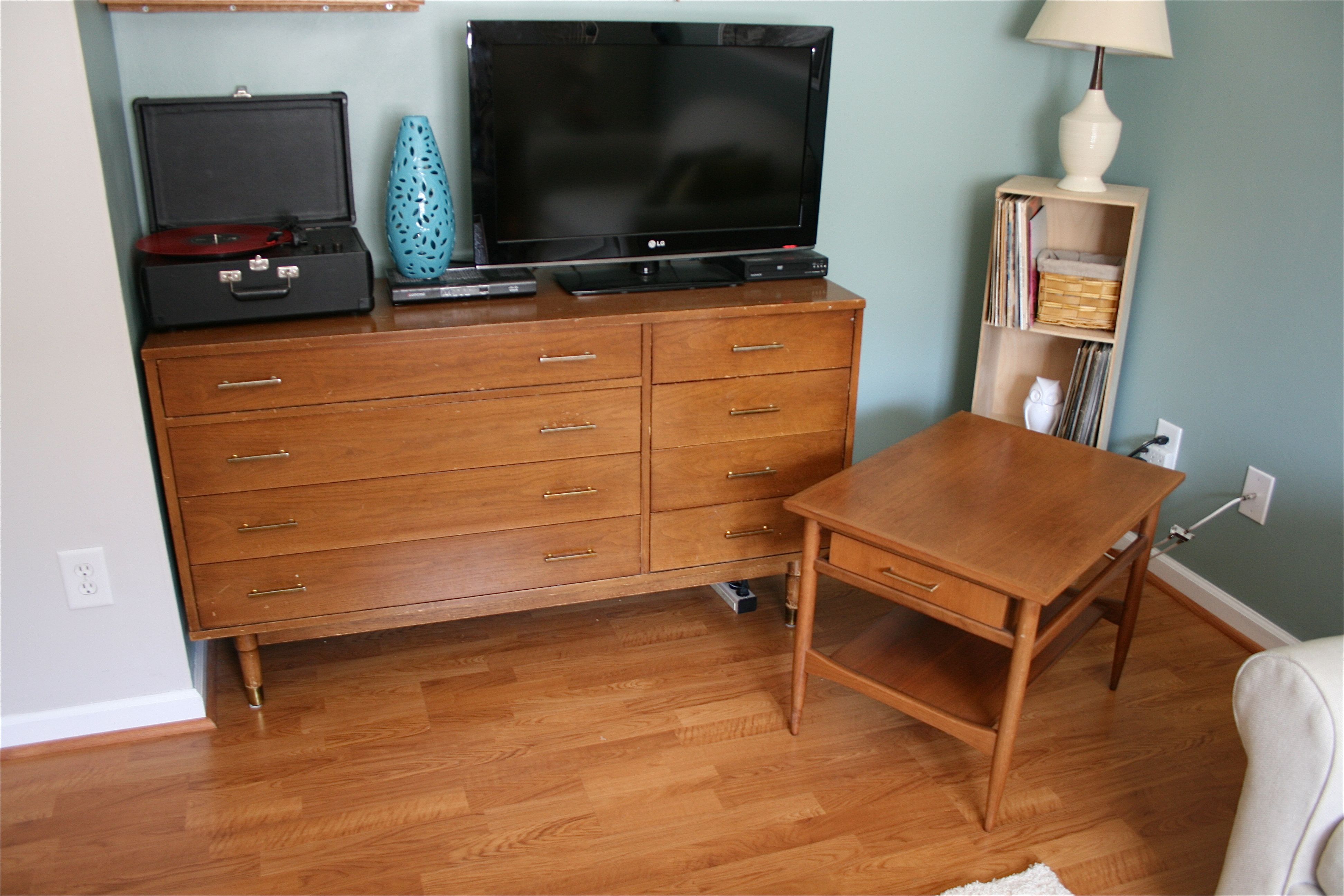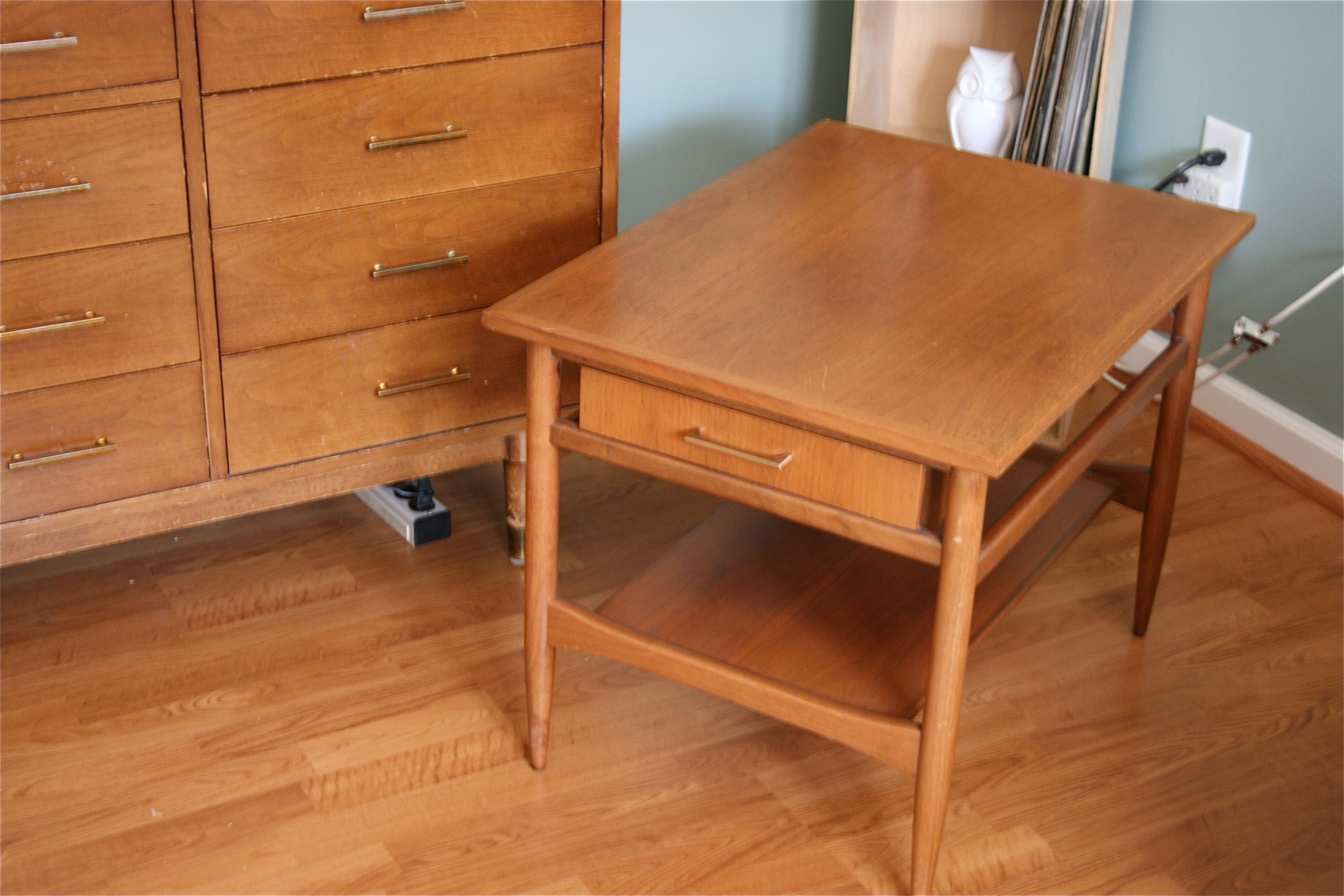 ::happy sigh:: It was meant to be!
For now, we put the table between the love seat and Uncle Bob the couch – I hate that you can't see any of its unique characteristics, like the hardware, drawer and tapered legs…But it will shine once we put it next to the new couch towards the end of the month.
(P.S. Like our new lamp? It was another thrifted treasure from the day – Only $2!)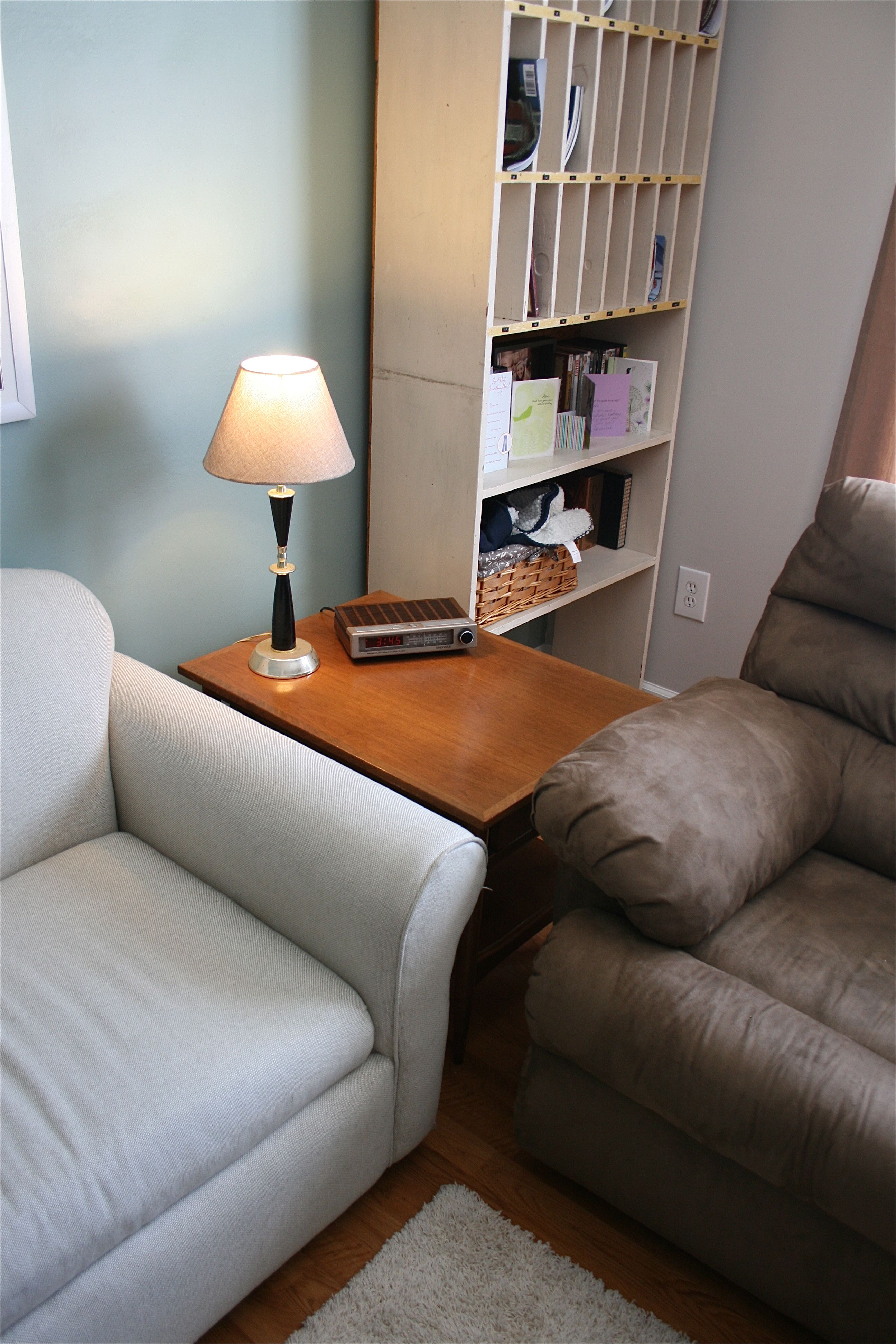 Happy thrifting!
Sidenote: I am going on vacation this weekend with my family so stay tuned tomorrow for an early morning post (a tour of my apartment!!!) before we hit the road. I'm not sure that I trust the auto publish tool to ACTUALLY publish it later on in the day while we are traveling…I like having control over things, can you tell? 🙂