I think I have a problem…A recent trend has emerged in our home – One that I began inadvertently and unconsciously continue.
My new prey? Clocks!
The first victim was the starburst clock in the living room: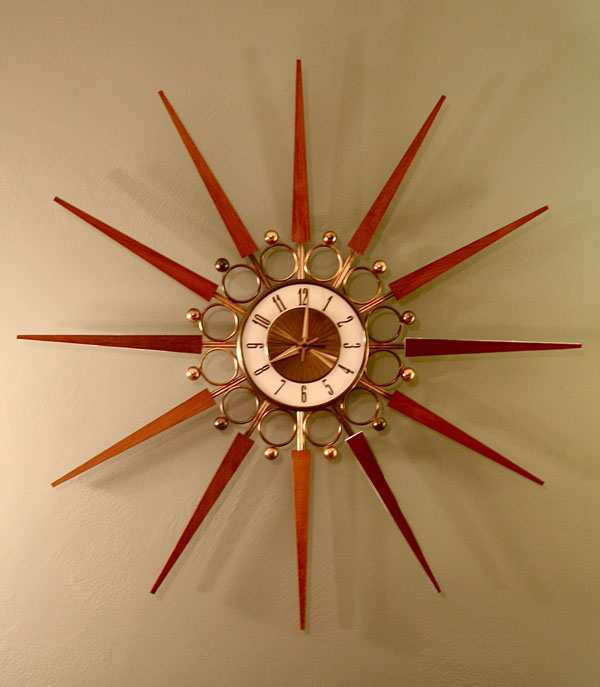 Then the little green grey yellow clock that eventually made its way into the redone half bath: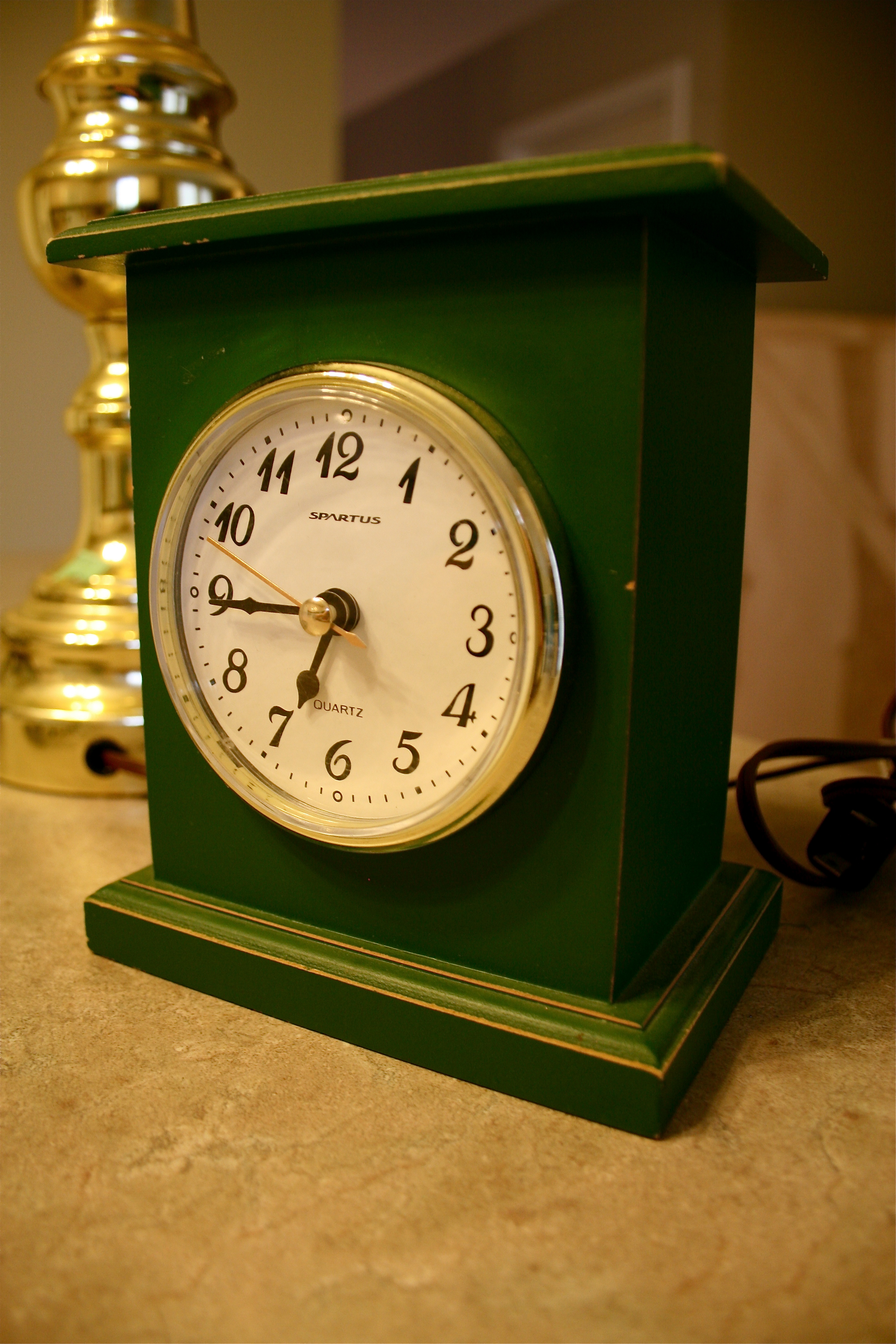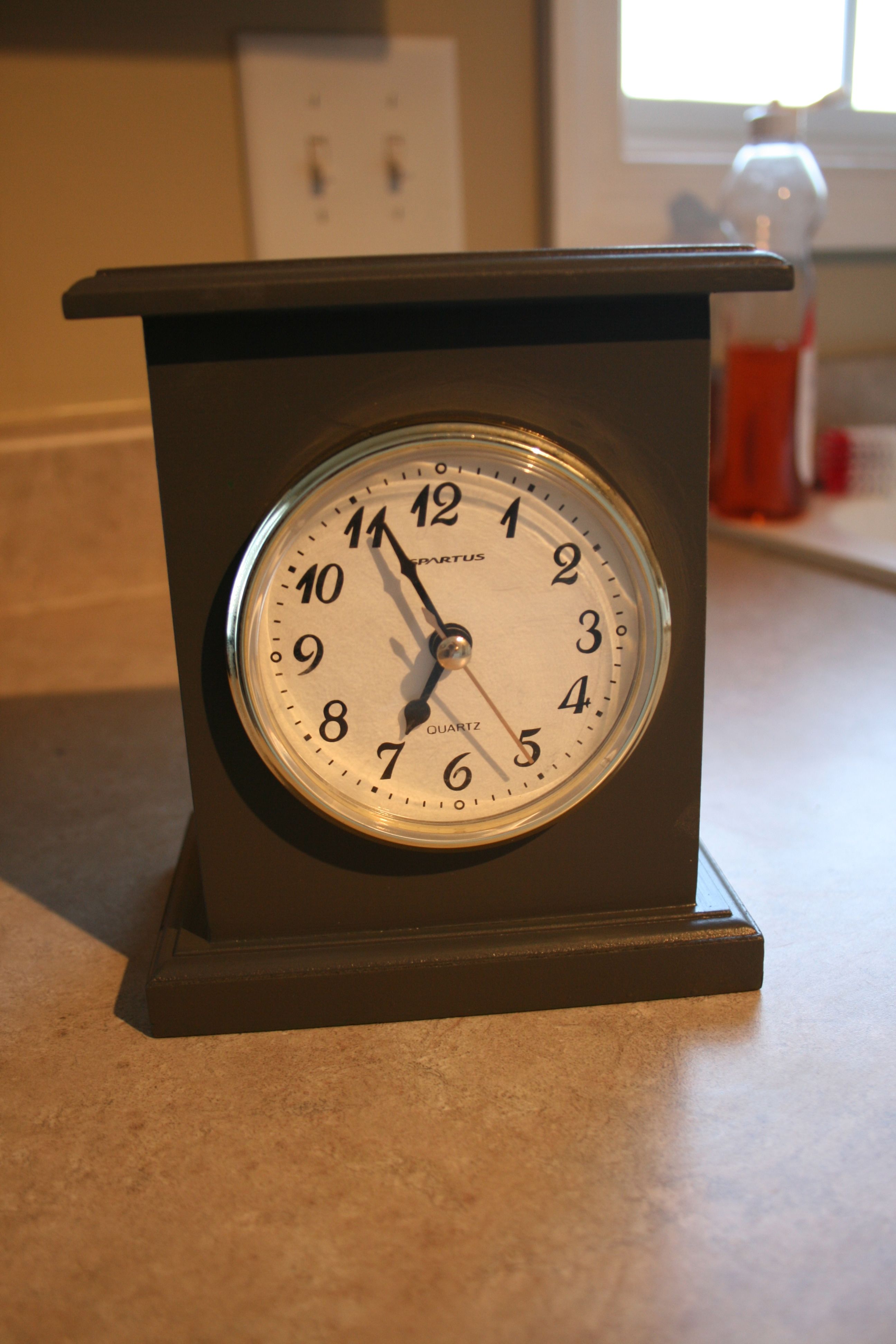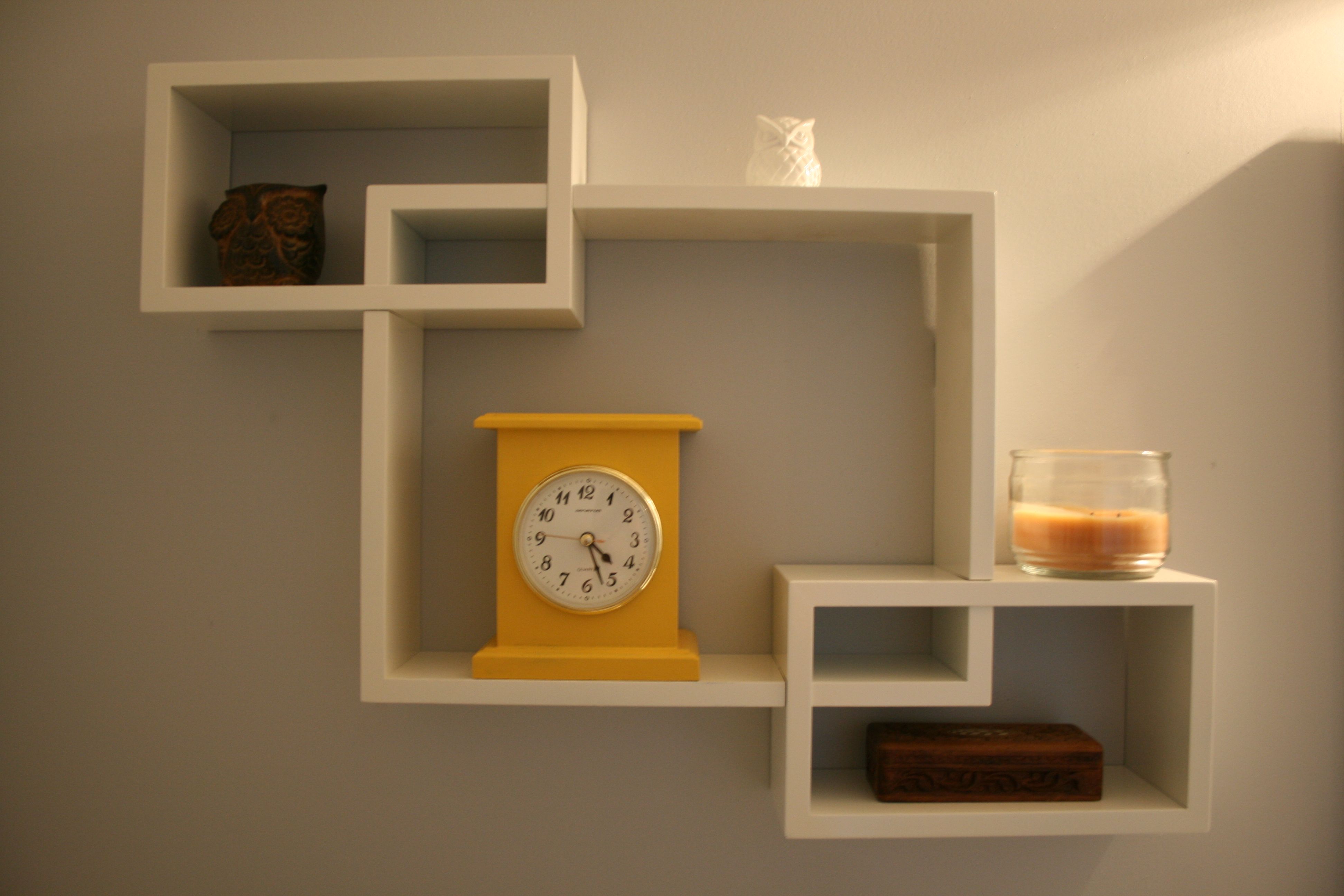 And then this little clock/container: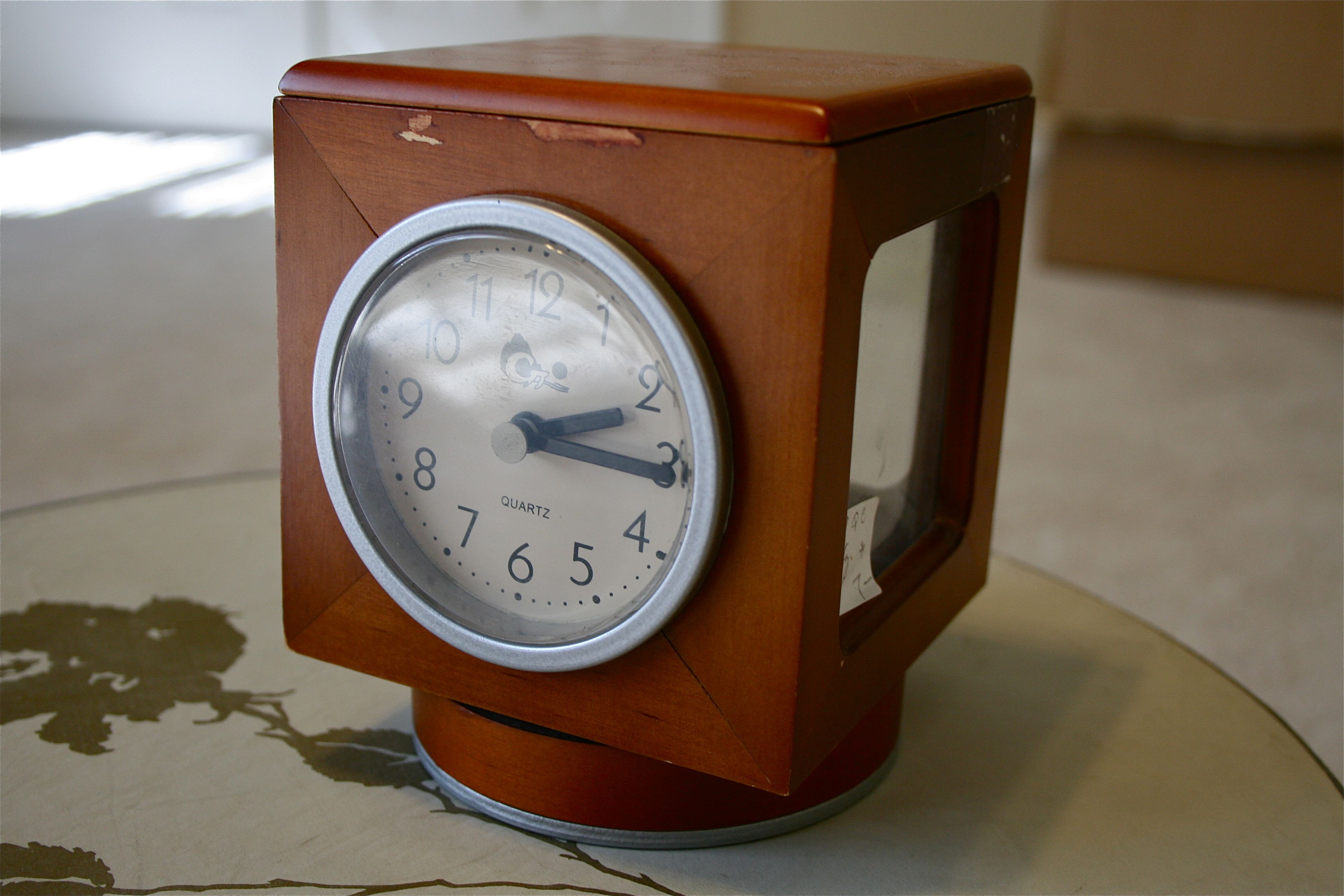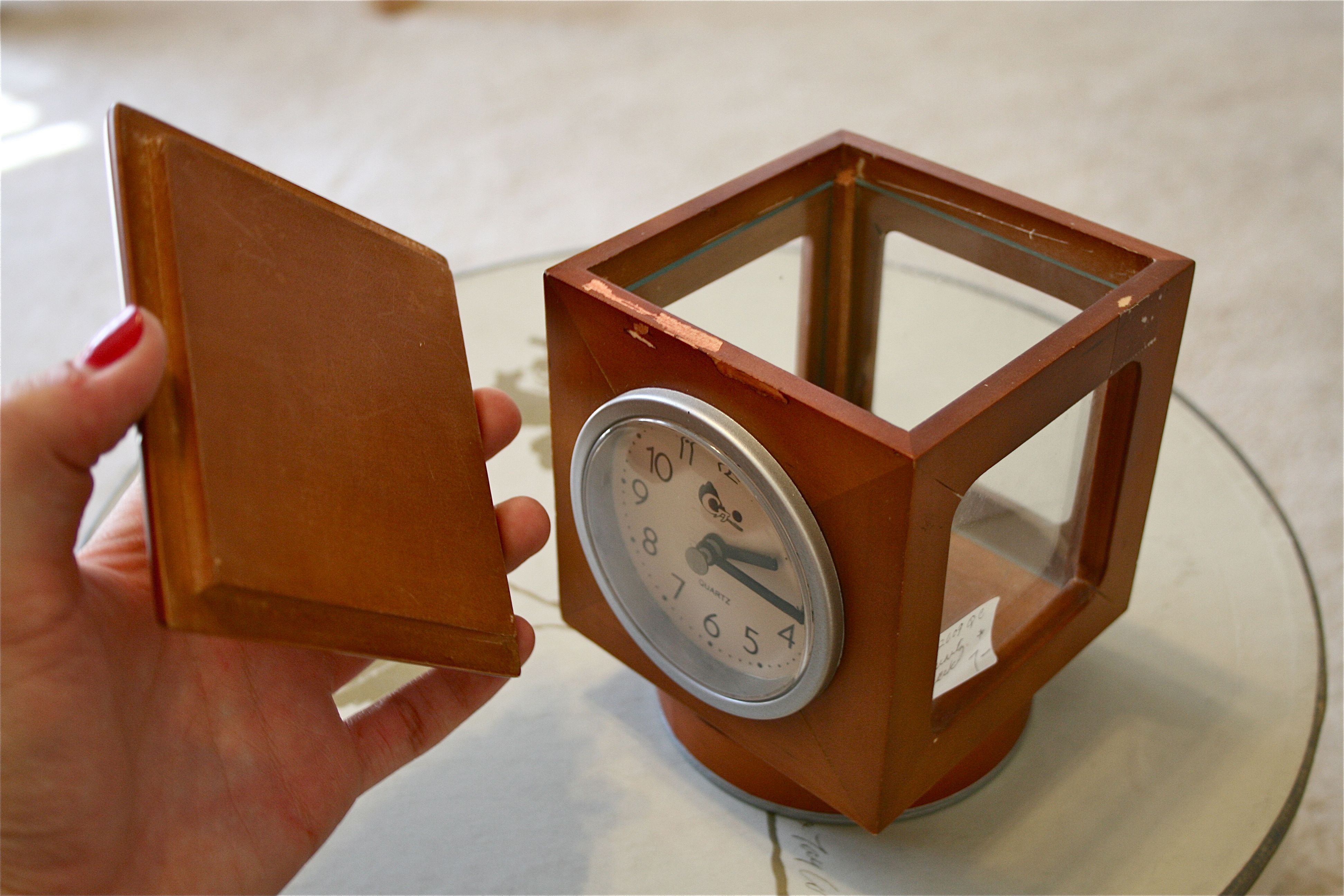 And a vintage clock radio (which I don't remember ever blogging about…):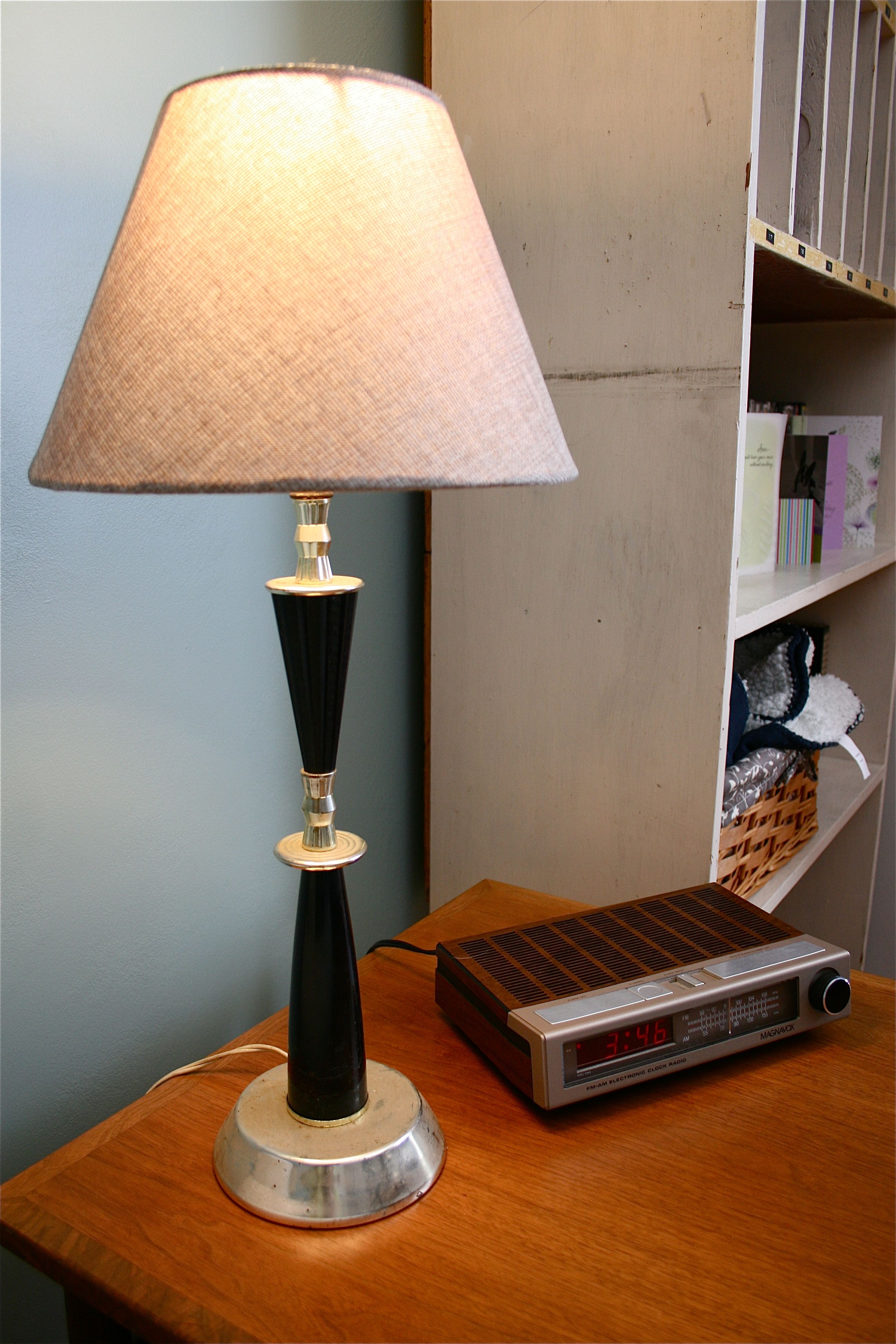 There are probably others but I just don't have pictures of them…I don't know if it's my need to schedule and be perfectly on time that makes me want to have clocks within peripheral vision at all times, but I can no longer deny that they hold a special place in my thrifting-obsessed heart.
Which of course brings me today's "Thrift Store SCORE!" – The newest addition to our clock collection is this little $2.10 baby!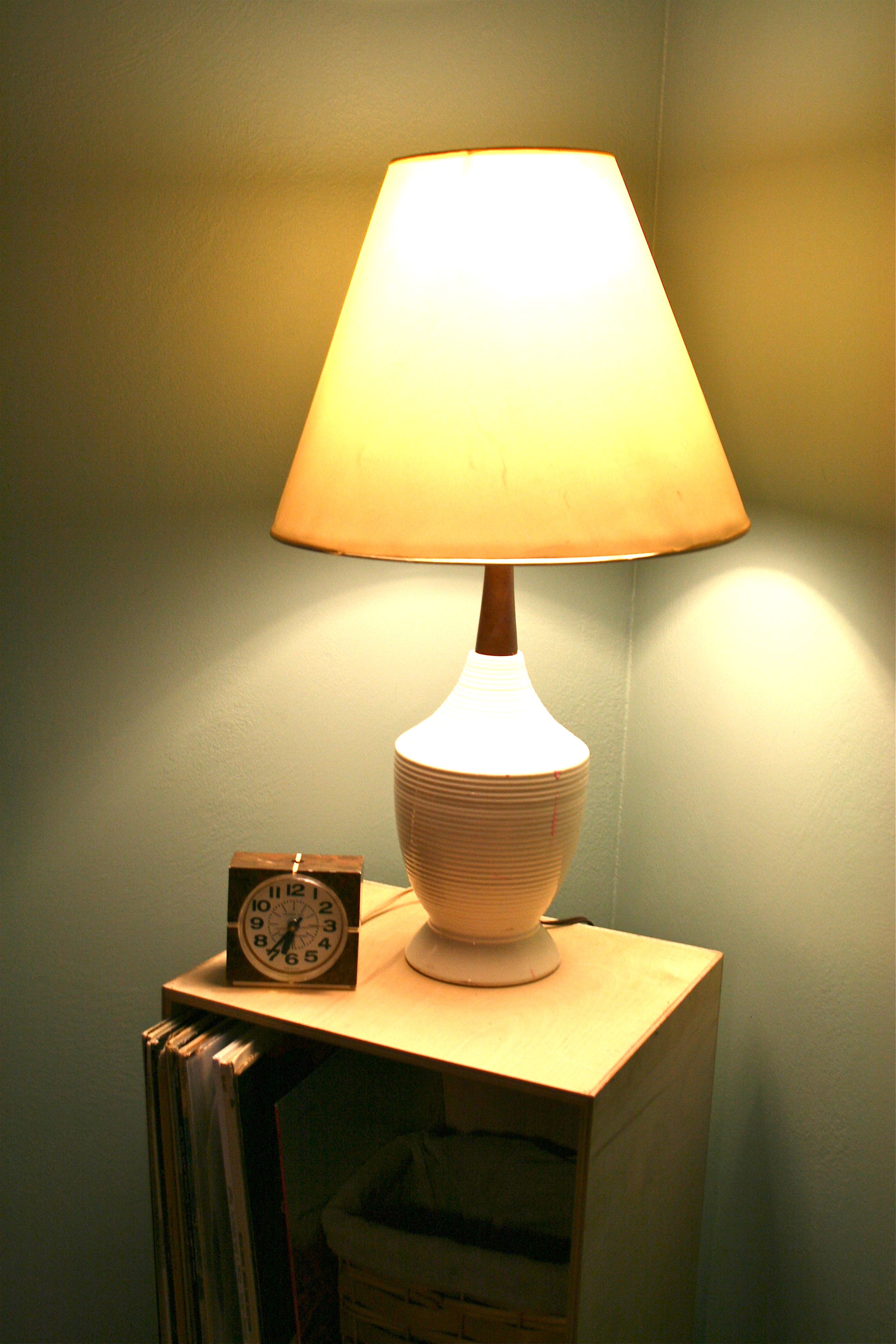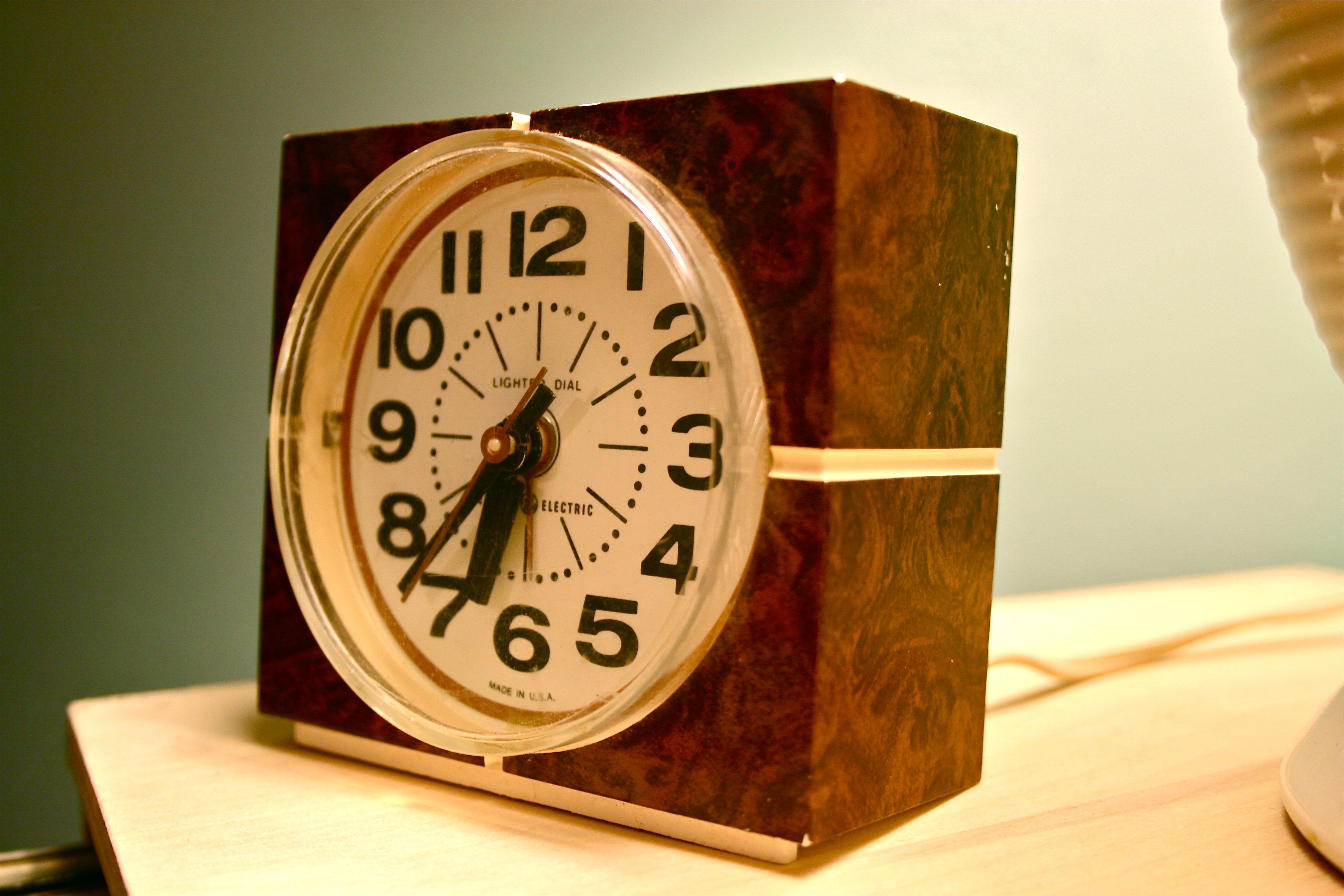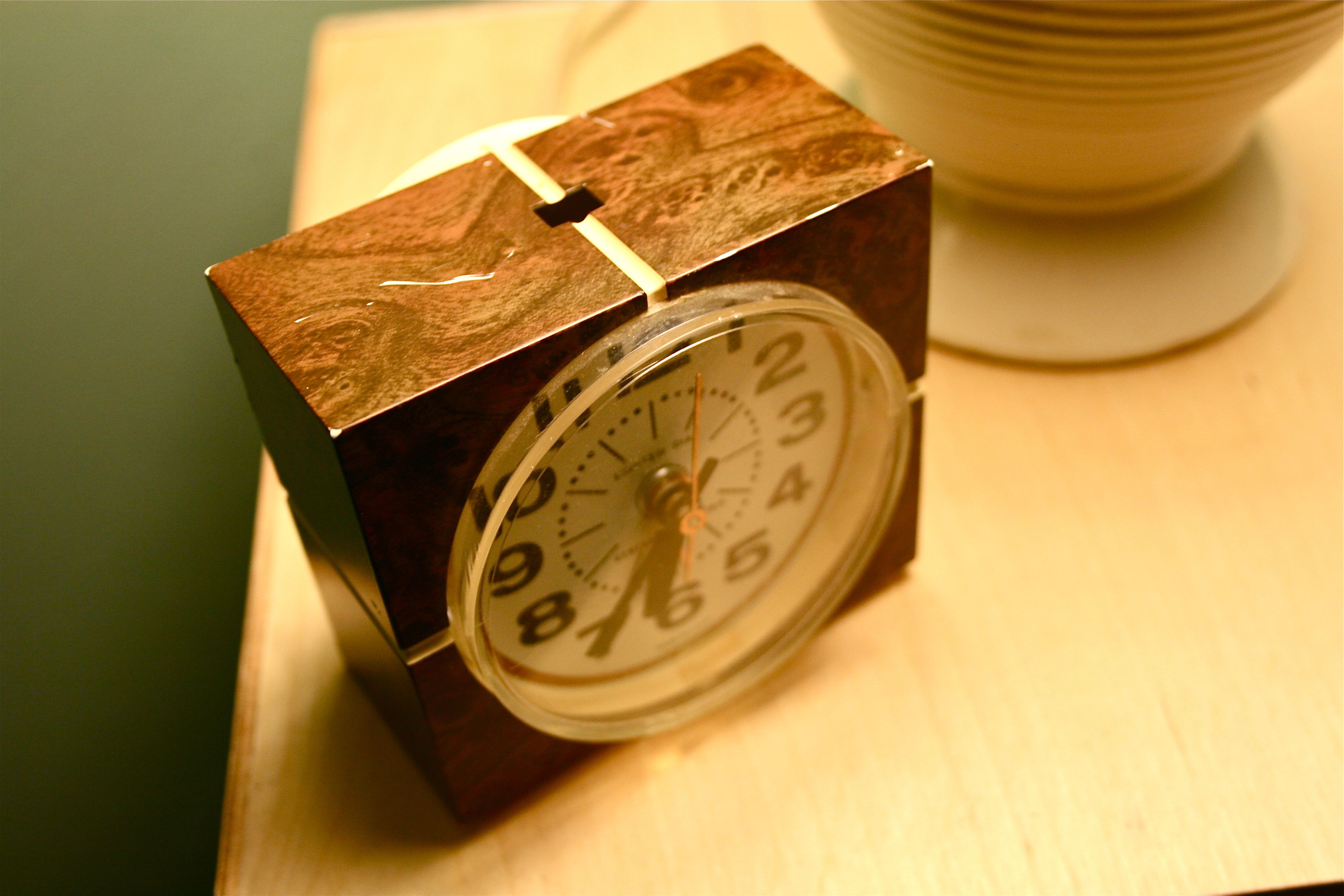 What can I say? I just LOVE old vintage clocks! Big graphic chunky numbers, straight lines and mid-century modern shape all equal "sold" for me.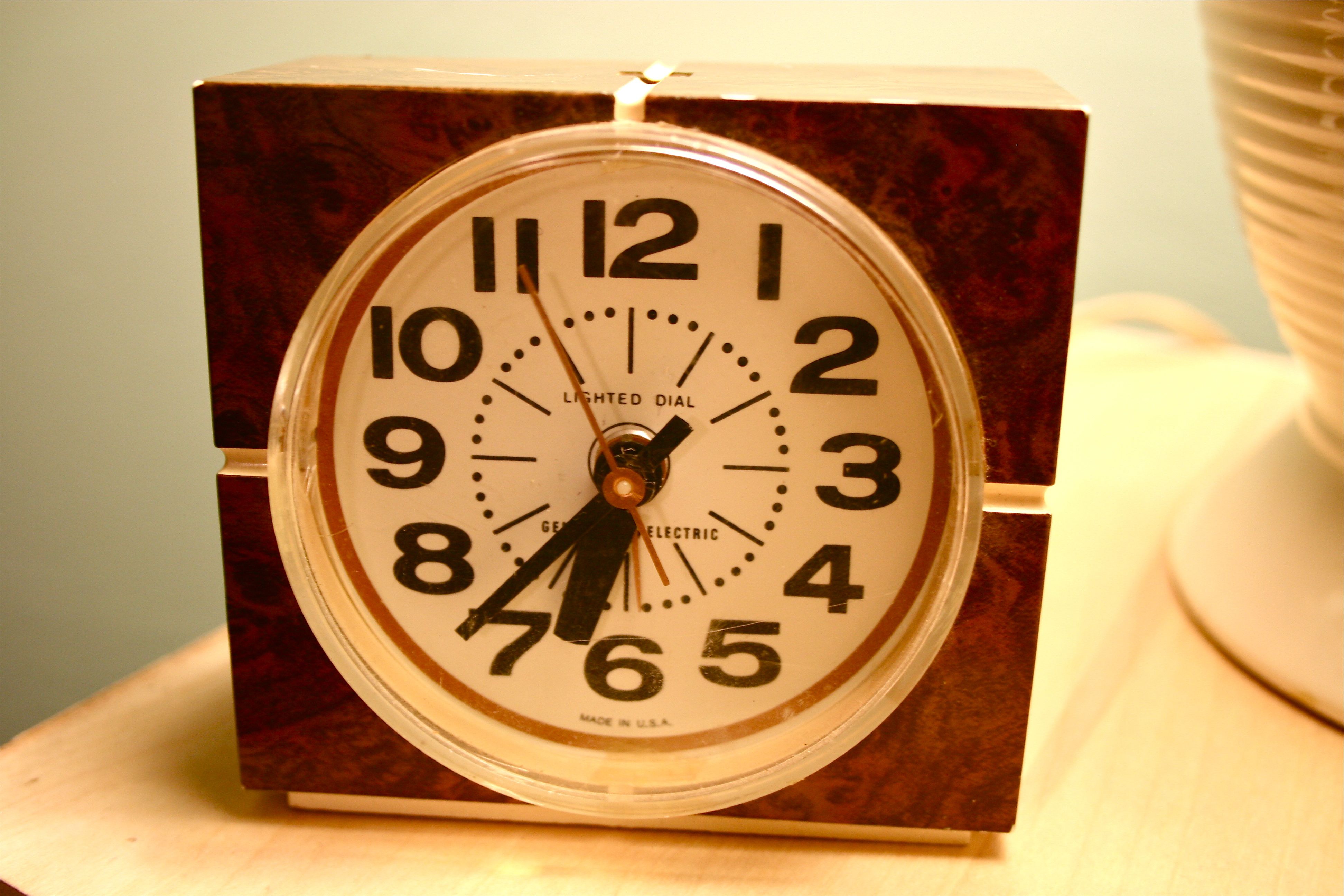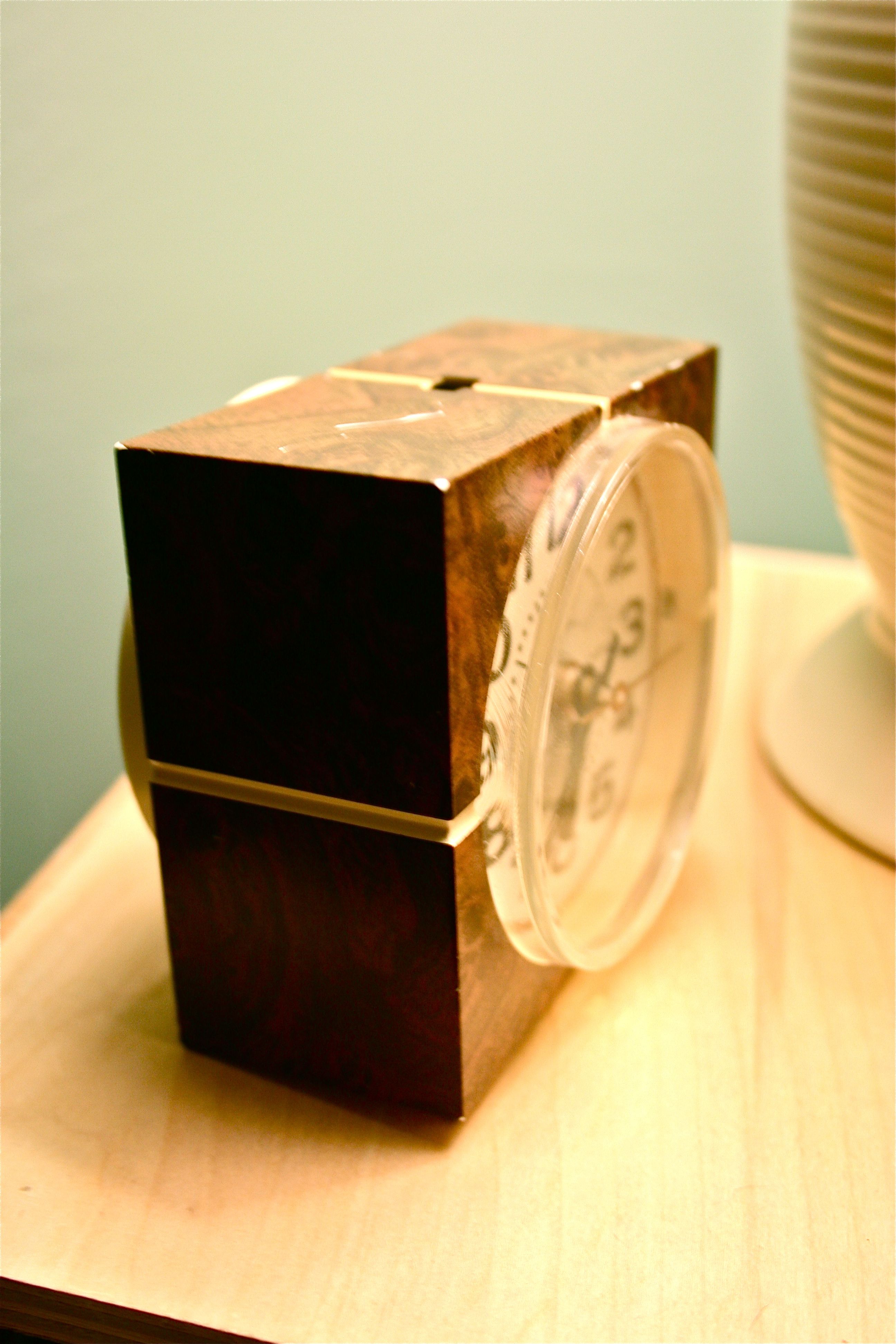 And yes, we now have not one, but TWO clocks within very close proximity of each other – The reason for that being I never could get the sunburst clock to work…And I wanted to have a functioning clock within couch sight-seeing distance to gauge when the next episode of "Law & Order: SVU" or "Sarah's House" was coming on 🙂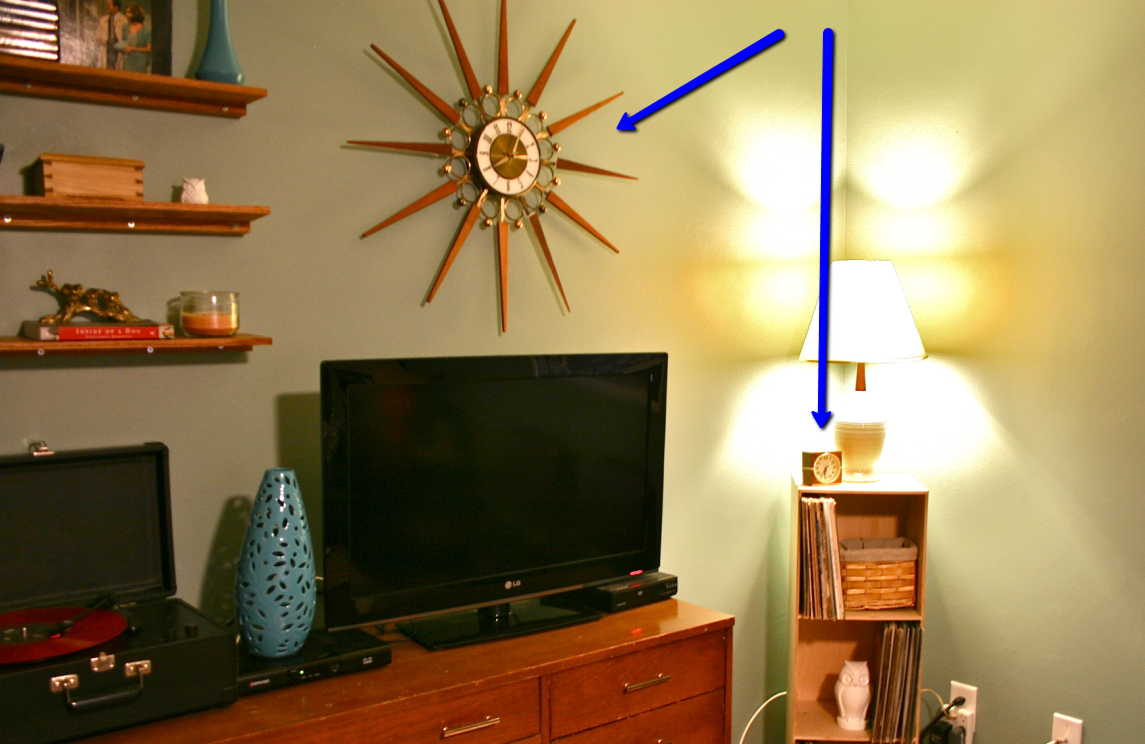 So excited that I found this little (practical!) treasure…
Happy thrifting!!!