Is anyone else just SOOOO ready for Fall? Here in Virginia, things feel like they are melting it's so hot. Reminds me of that awesome Perrier commercial they have running all the time these days:
Love that for some reason.
But anyways, I'm back today to give you the final run down of my silhouette project! As I majorly hinted in yesterday's post (or rather flat-out told you), I finally got around to tackling this sentimental little art piece and couldn't be more pleased – Both with how simple the process ended up being and how sweet the final product is.
I've heard of people Photoshoping a picture of someone in profile to cut out everything around the face, etc. etc. but I wanted to go a bit of an easier route…I don't have Photoshop on my personal computer and, while I'm familiar with the software because I use it all the time at work as a page designer, it just seemed like an energy/time waster. I'm also just lazy like that 🙂
So I first tracked down a photo of myself in profile and one of John. The one of me was pretty easy to find: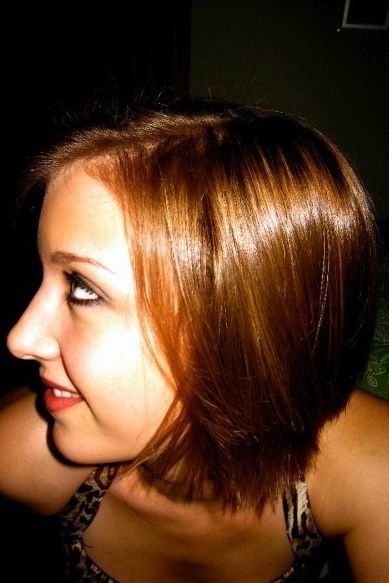 But the one of John was more difficult. Let's just say that there are a little over 850 photos tagged of me on Facebook, while John has 24. He's a hard guy to catch on film…But I was able to find one of him finally, I just had to zoom in REALLY close to get it. It's blur-tasktic (and really small), but it'll do as you'll see in just a moment.

I printed out both photos in black and white (although it wouldn't have mattered if I printed them in color – I just wasn't about to waste the ink in my printer for color photos I was going to mark up). Then I grabbed a Sharpie marker and traced around the faces.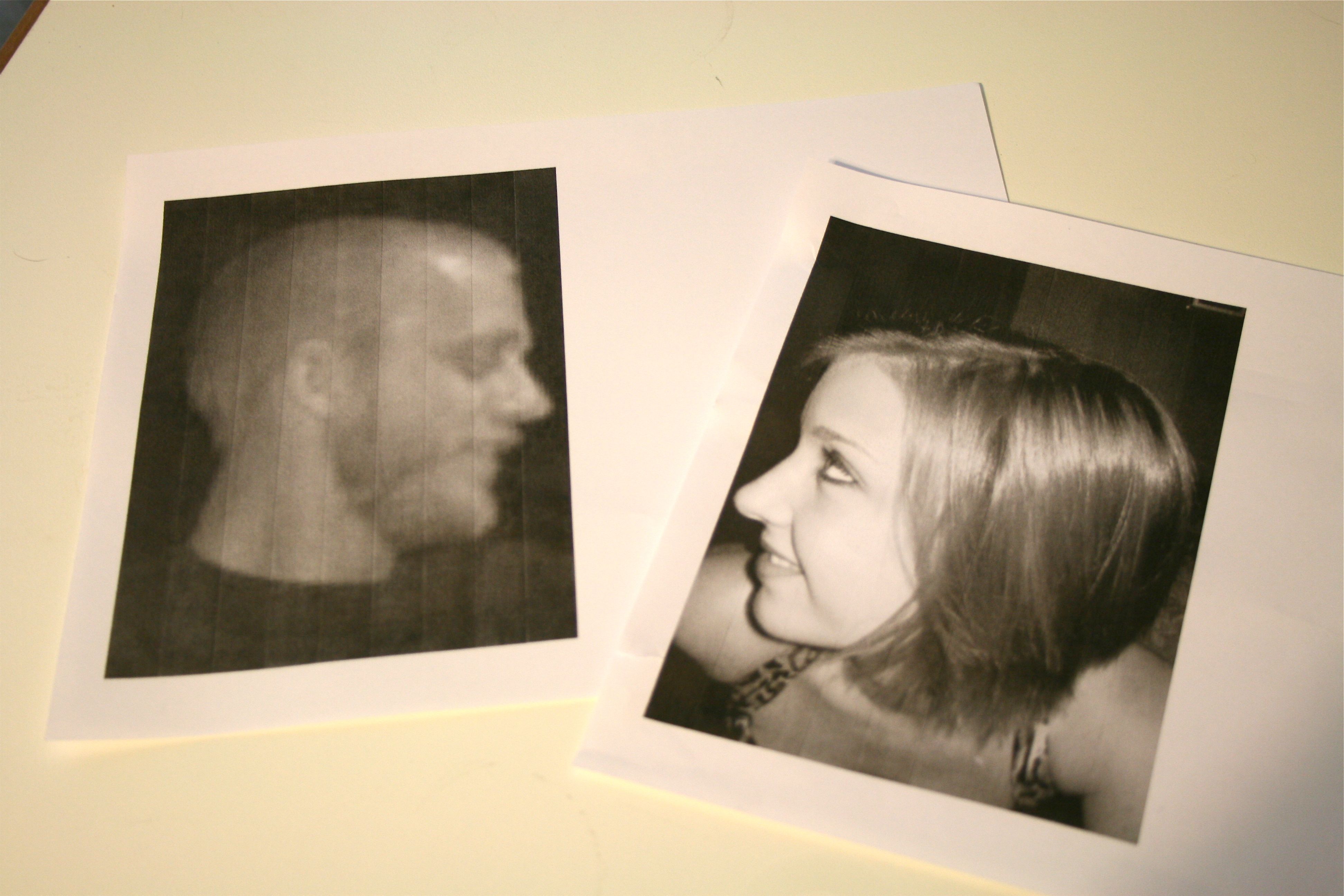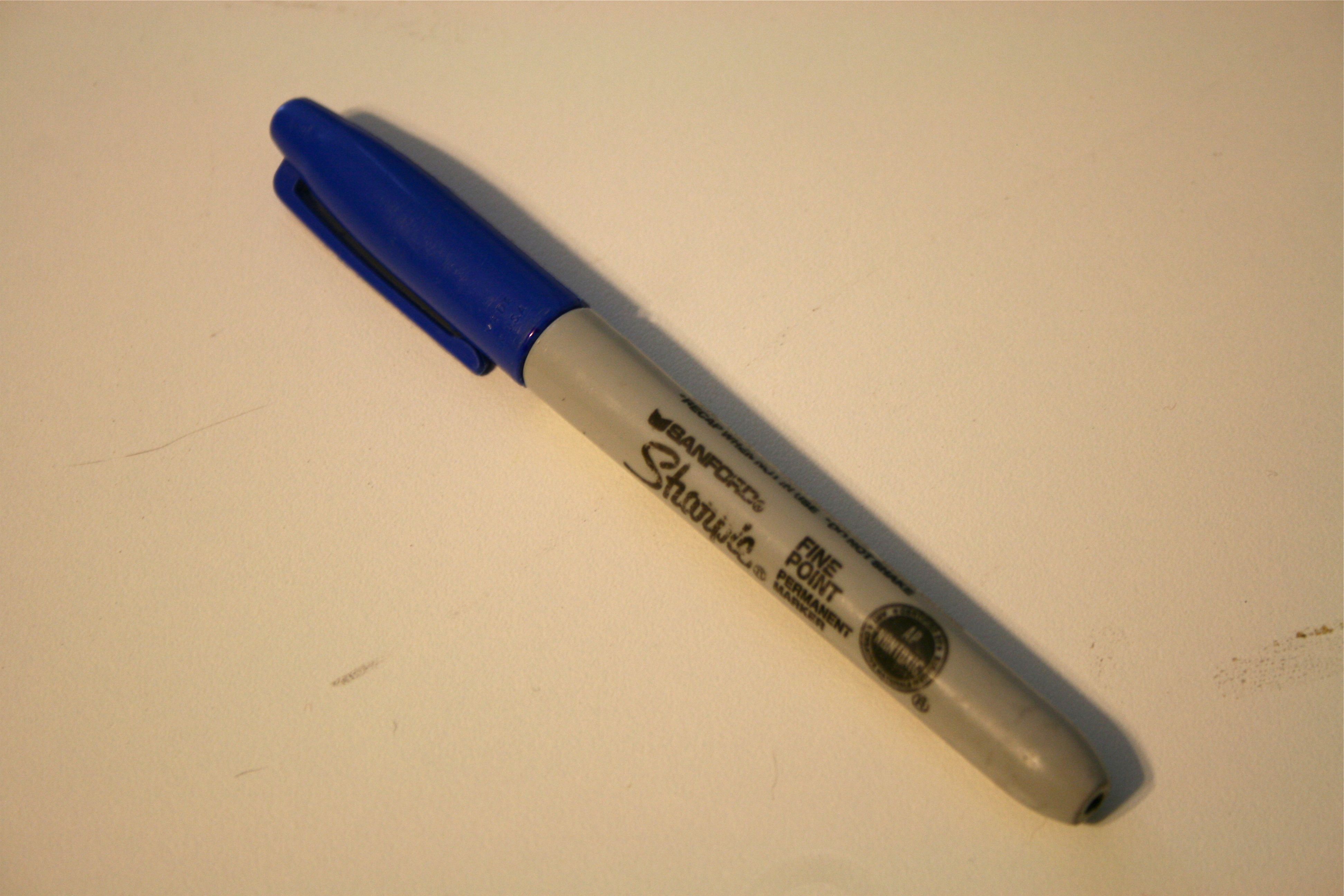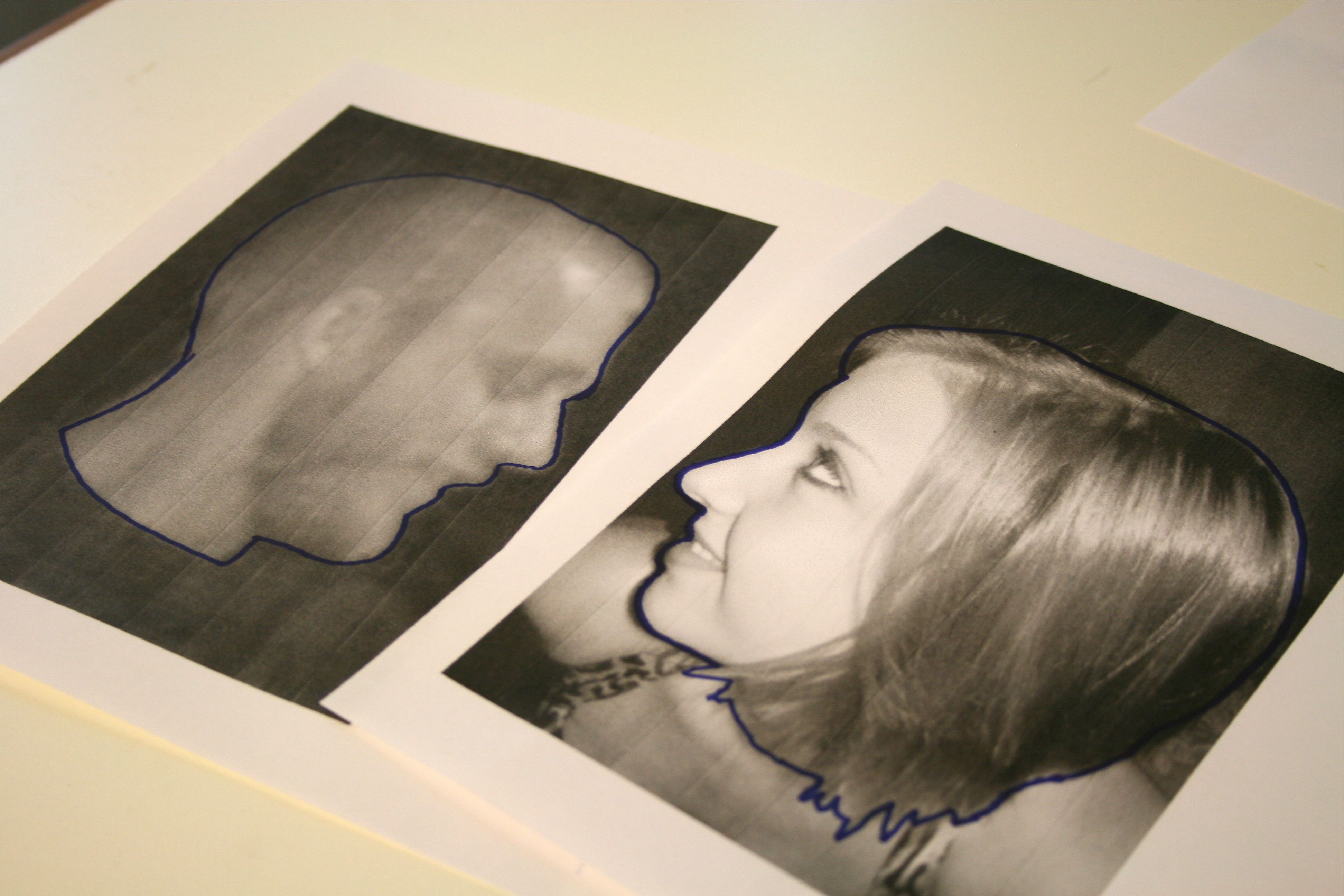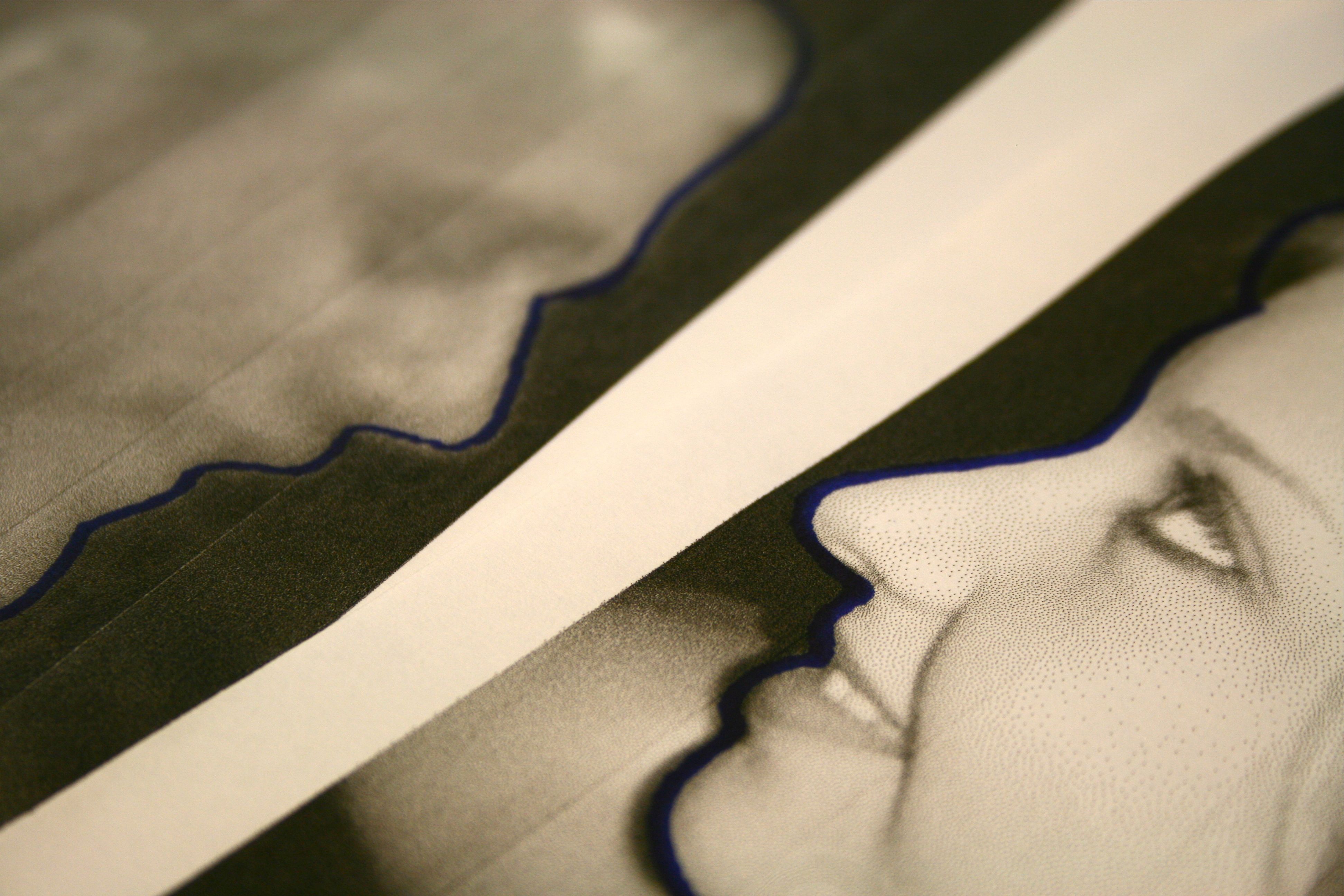 I was kind of winging it at this point but am happy to report that, after flipping over, I had two great beginnings for silhouettes since the Sharpie ink bled right through onto the back of the photo print out.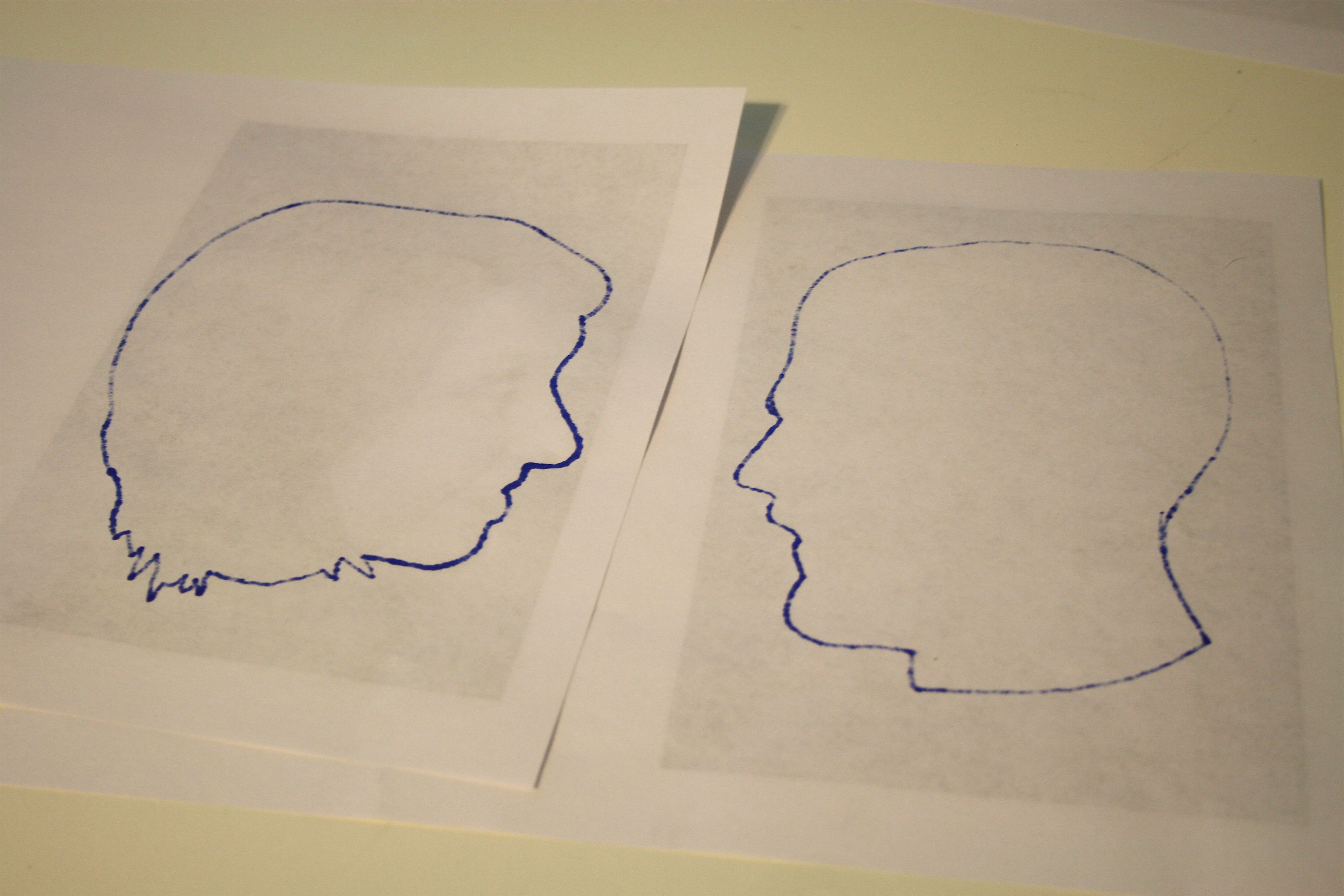 I decided to use these two art pieces in our master bathroom – We are probably the only two people who really care to see each other's silhouettes…So I chose a light teal color for the actual cut outs. It will match the shower curtain we have in the bathroom: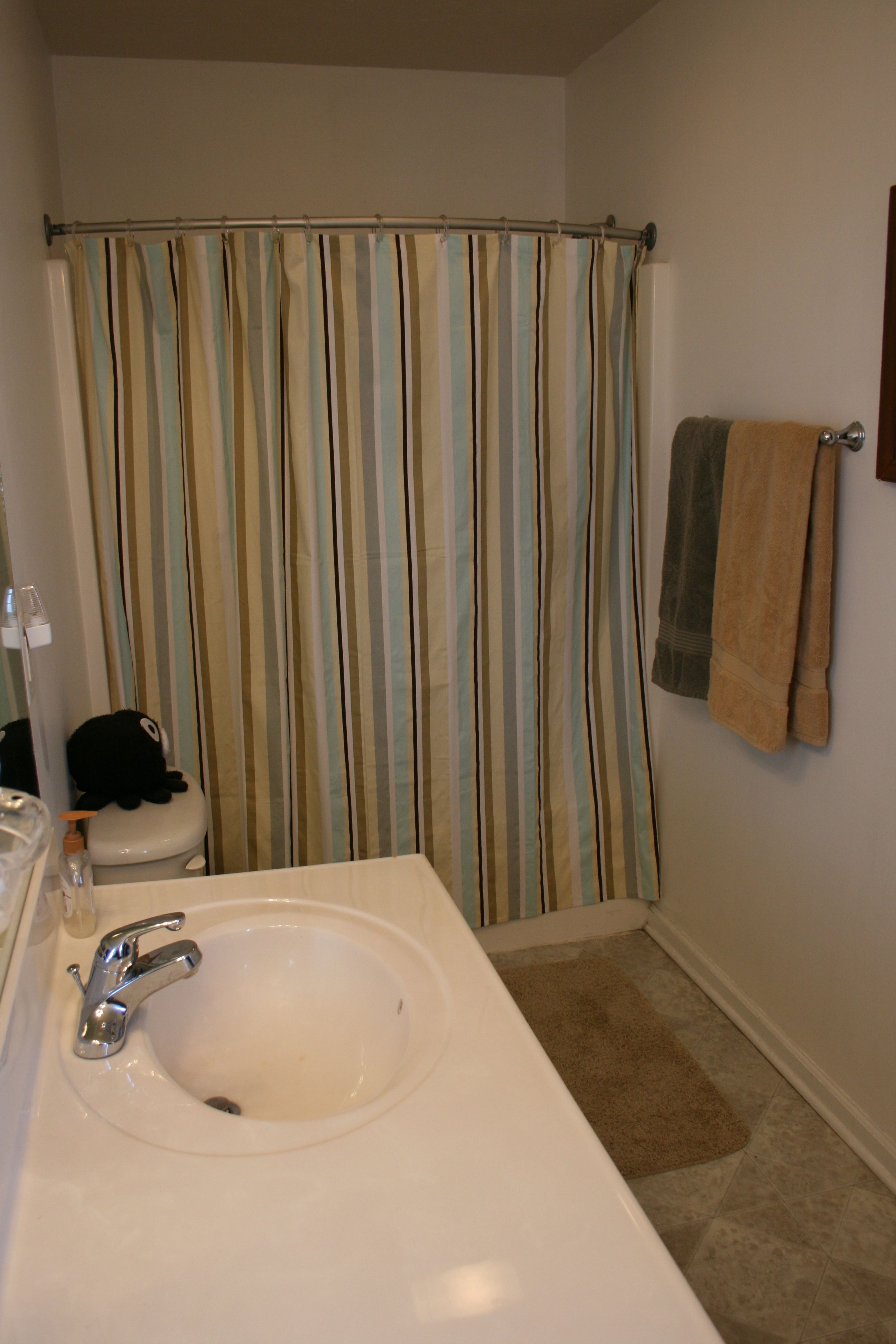 Here's a photo of the scrapbook paper remnant I ended up using – It worked well for our purposes and color palette!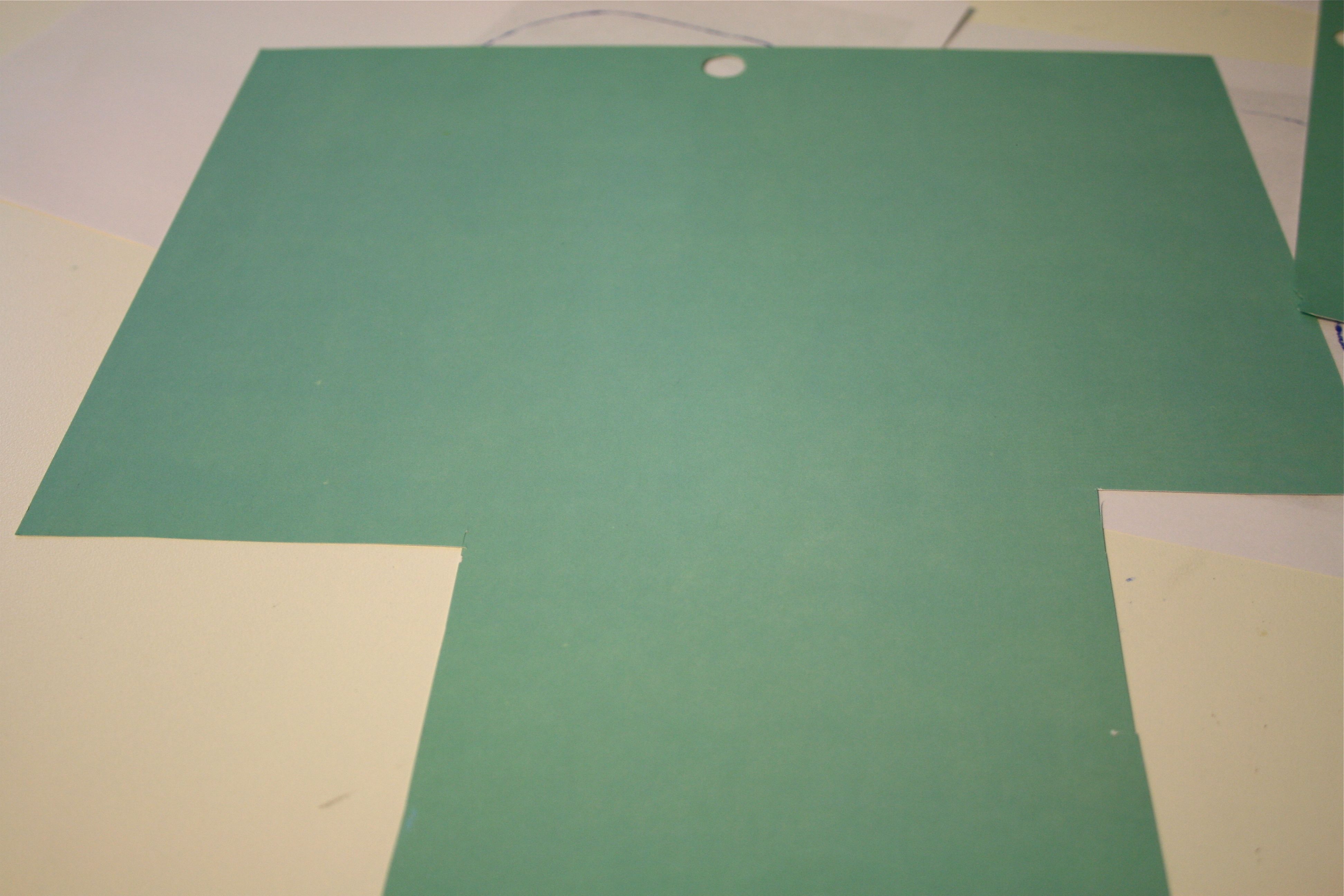 This is where I have to chuckle at my process a bit…Although it was a silly idea, it totally worked! I took my traced photos, held them up to the studio window, layered the teal scrapbook paper on top and drew along the Sharpie line! Easy as pie. Maybe like lions and their natural instinct to hunt, woman are born with the random ability to know how to make a silhouette.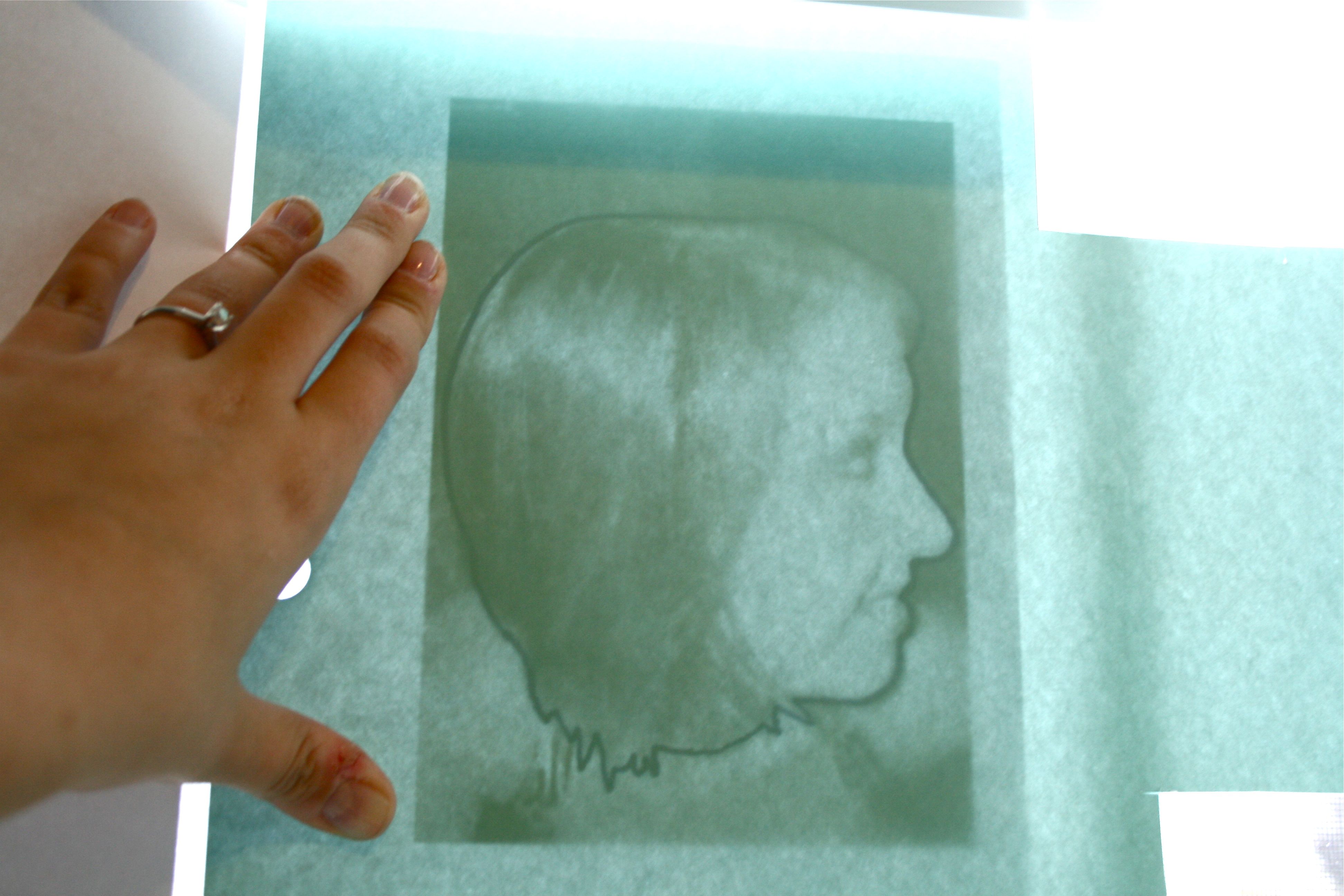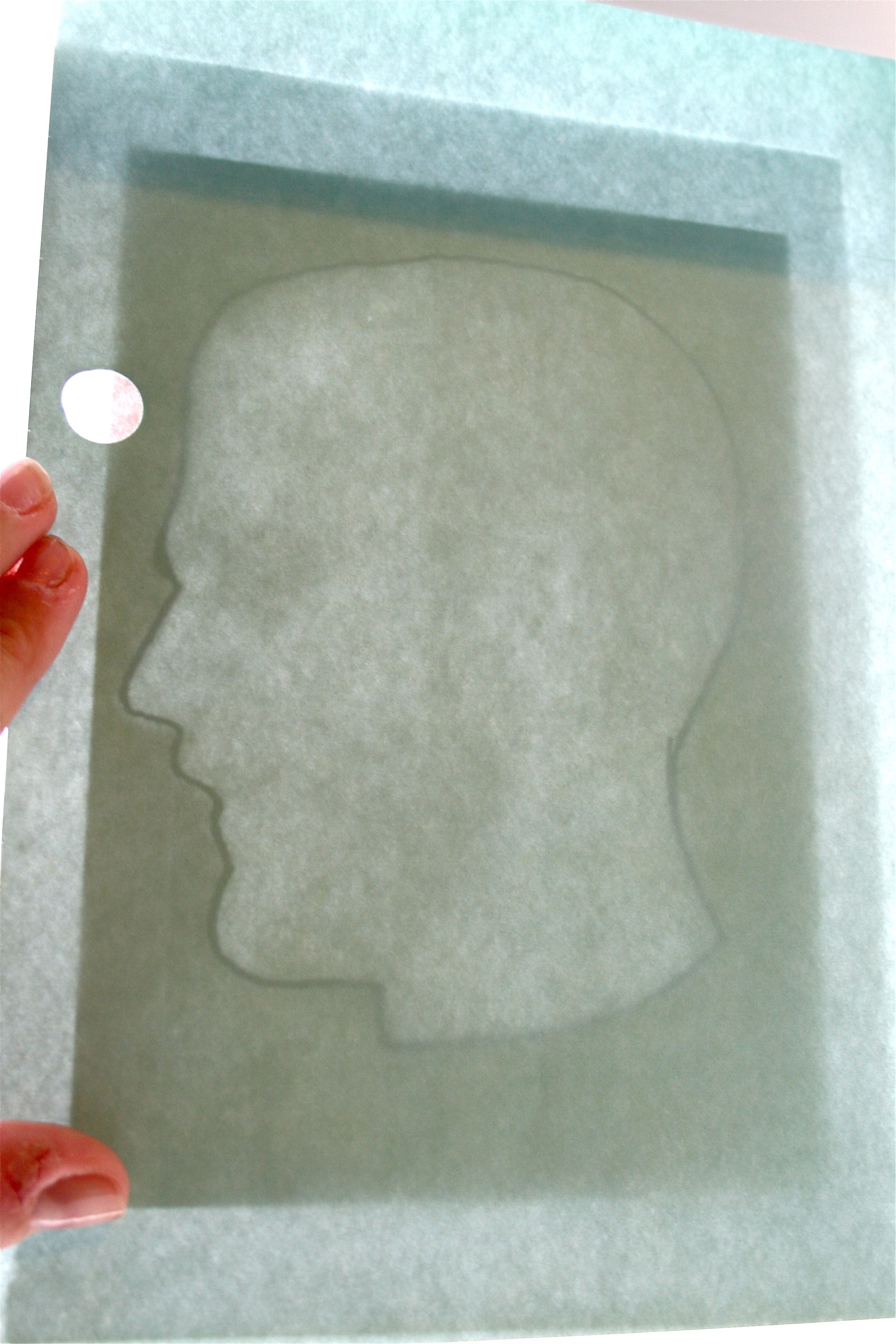 See how the Sharpie marker outline shows through for a perfect guideline while tracing?? Thank goodness it was a sunny day and I got good tracing light…A couple of seconds later, I had my shapes ready for the scissors!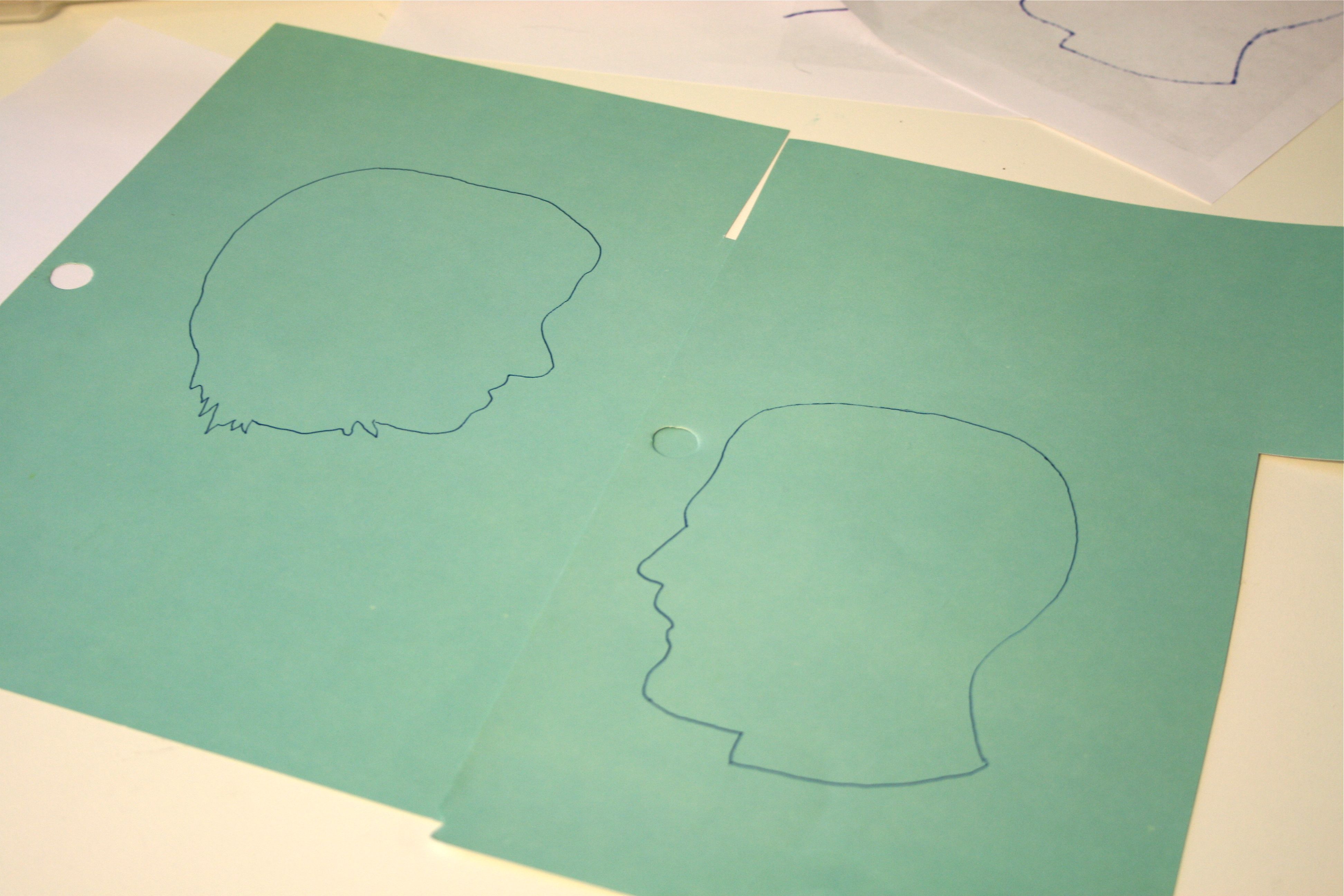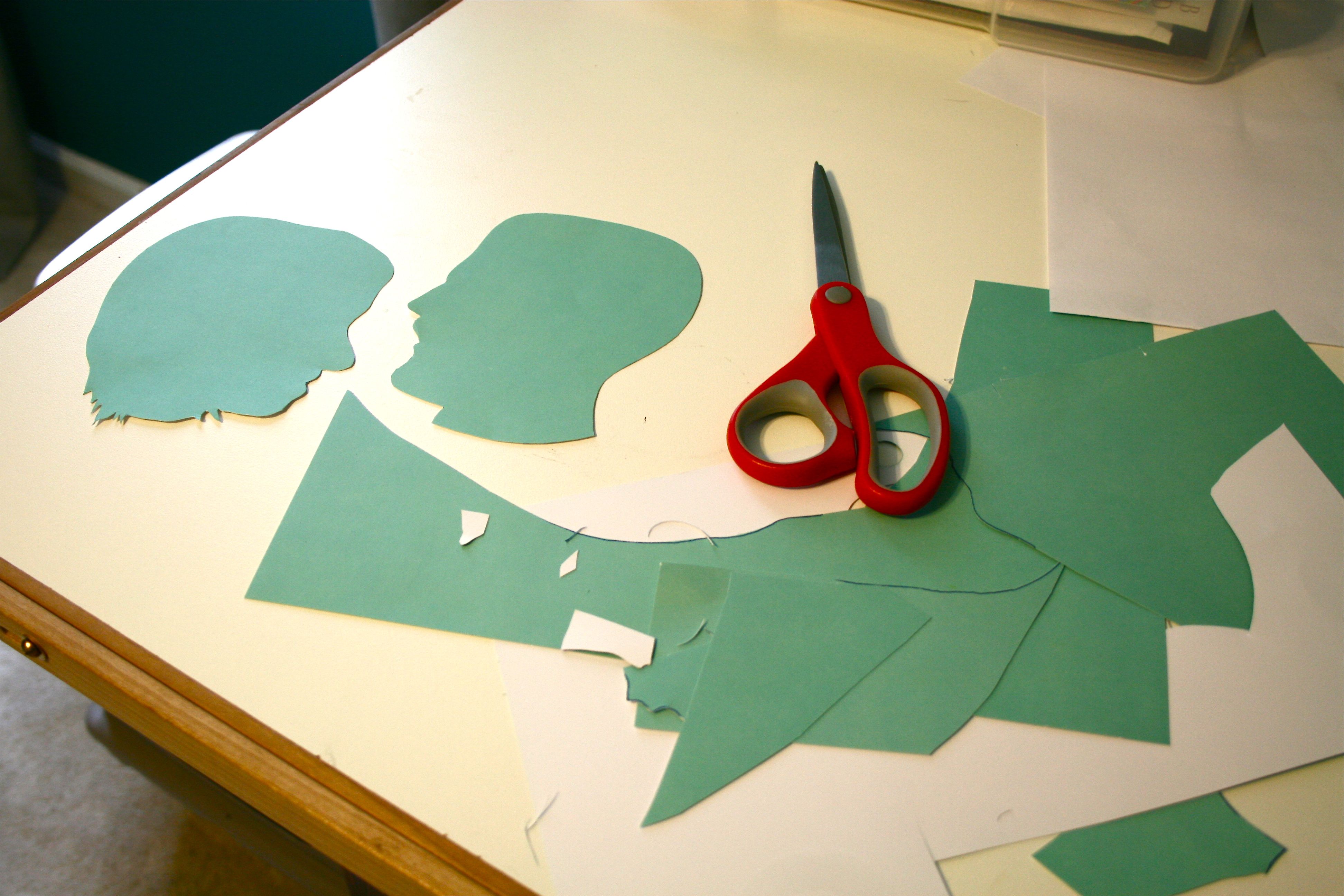 Using some rubber cement, I glued the two shapes to some plain old white printer paper and stuck them temporarily in two black mats I had on hand.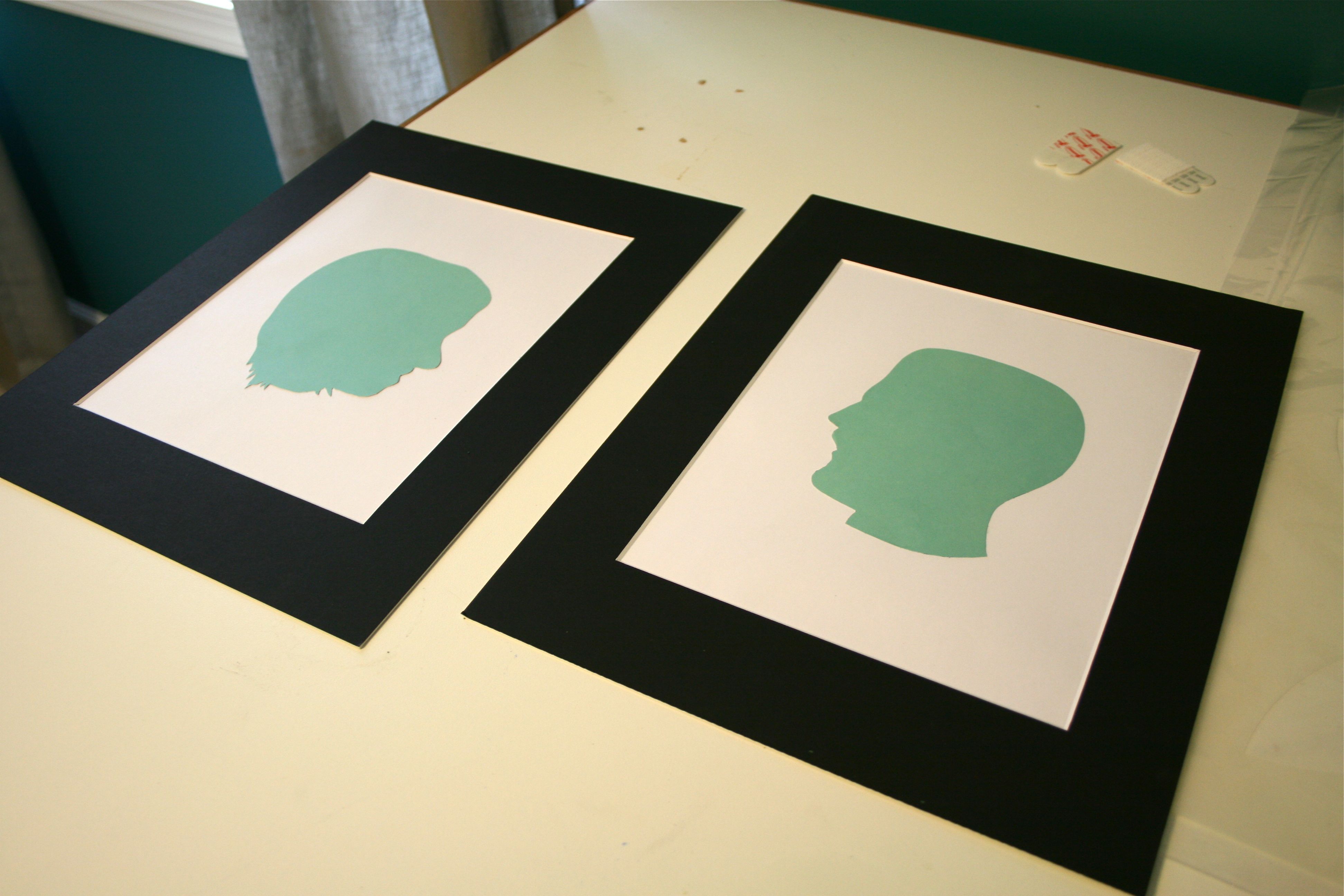 I didn't have any pretty frames to put them in just yet, but I knew they needed to be behind glass if they were to live in the bathroom – Exposed paper and steam from showers do not mix well. But here they are in their temporary surroundings!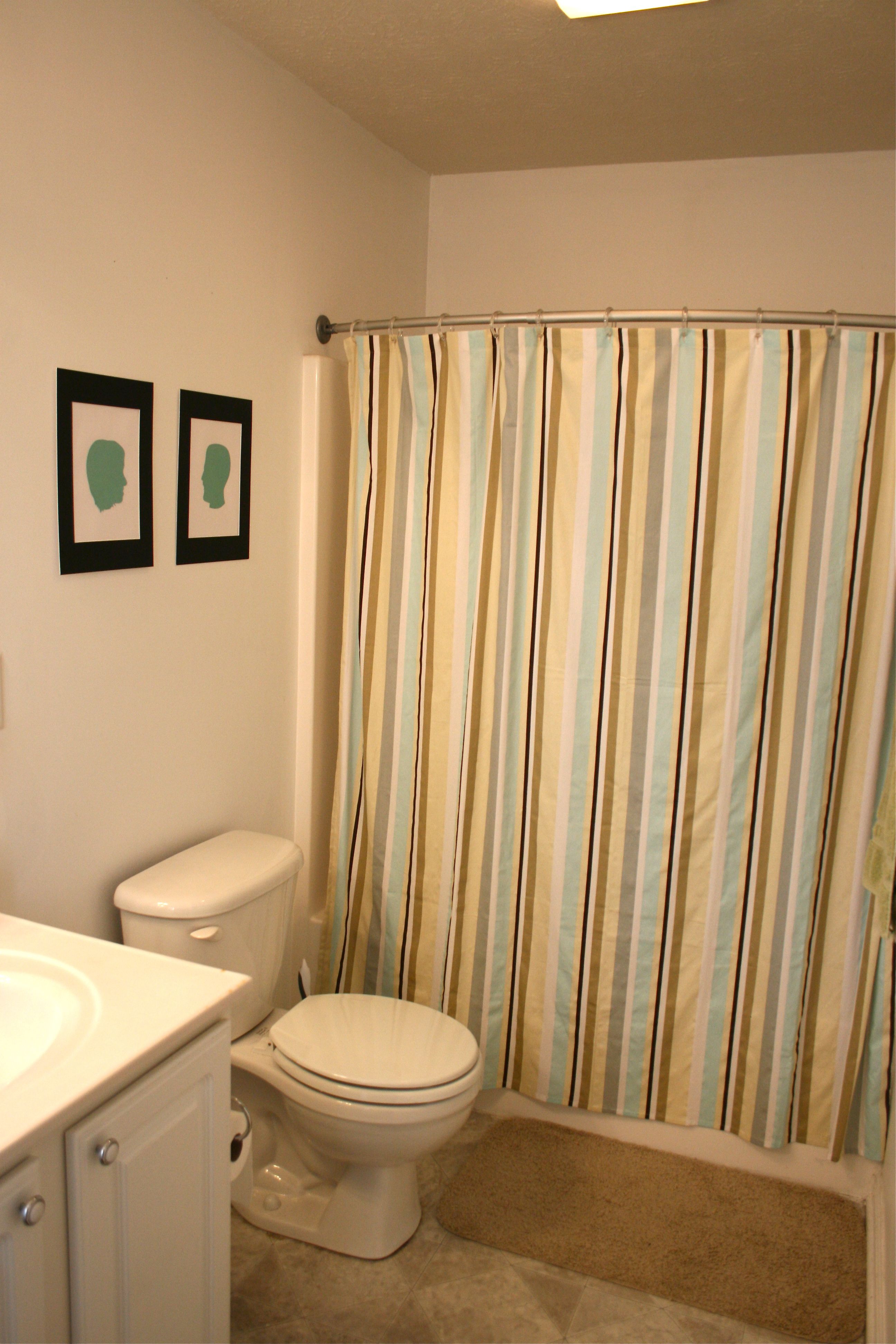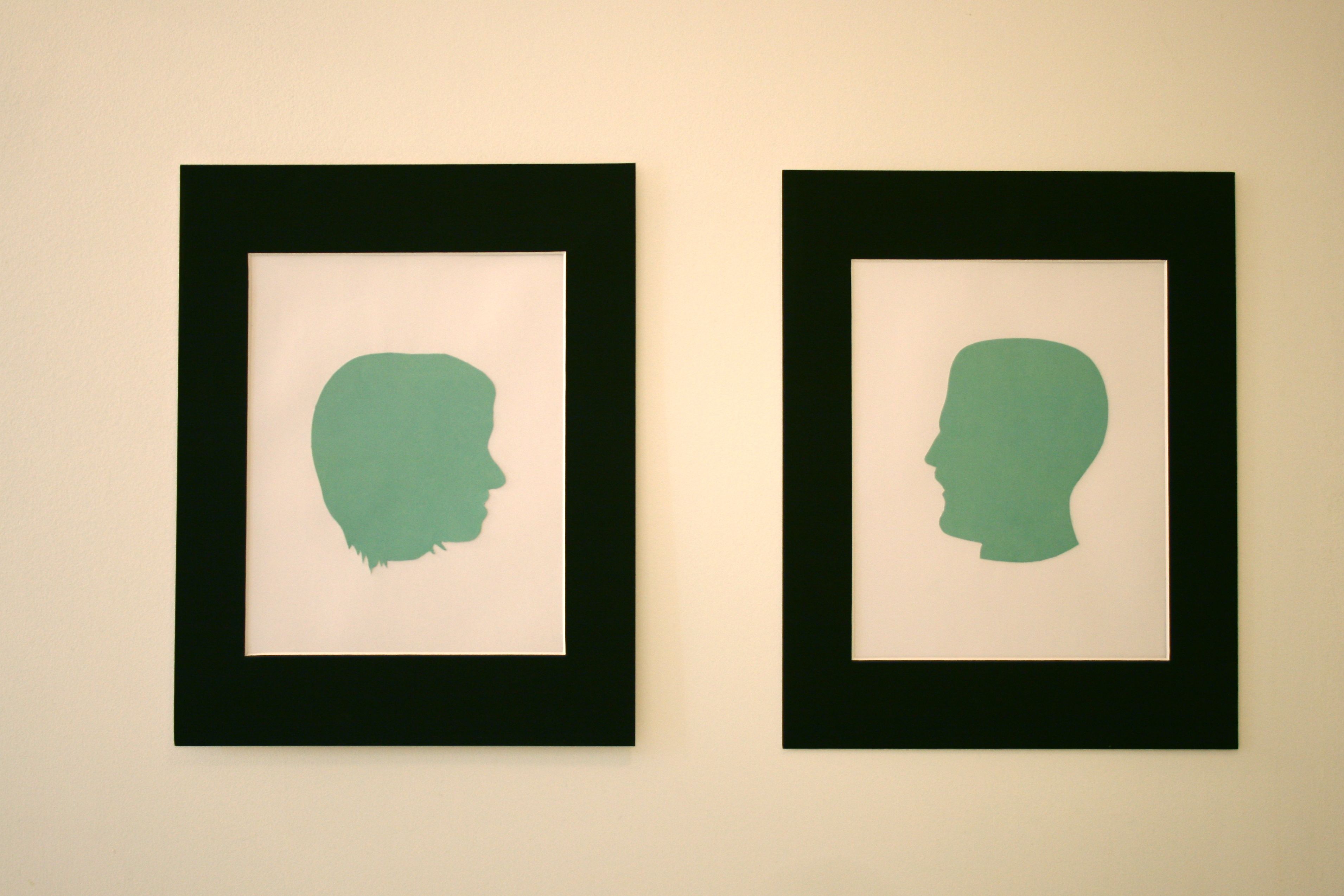 This past weekend though, I finally found a moment to get them their glass homes – I picked up two 11×14 frames at Ross for $8.99. The frames actually came with cream-colored mats, but I figured I'd remove those since I had the silhouettes all done up with the black mats. Once I got them in the frame though with the black, it read a little too dark…So out went the black mats and in went the cream ones again! Here they are in their complete state 🙂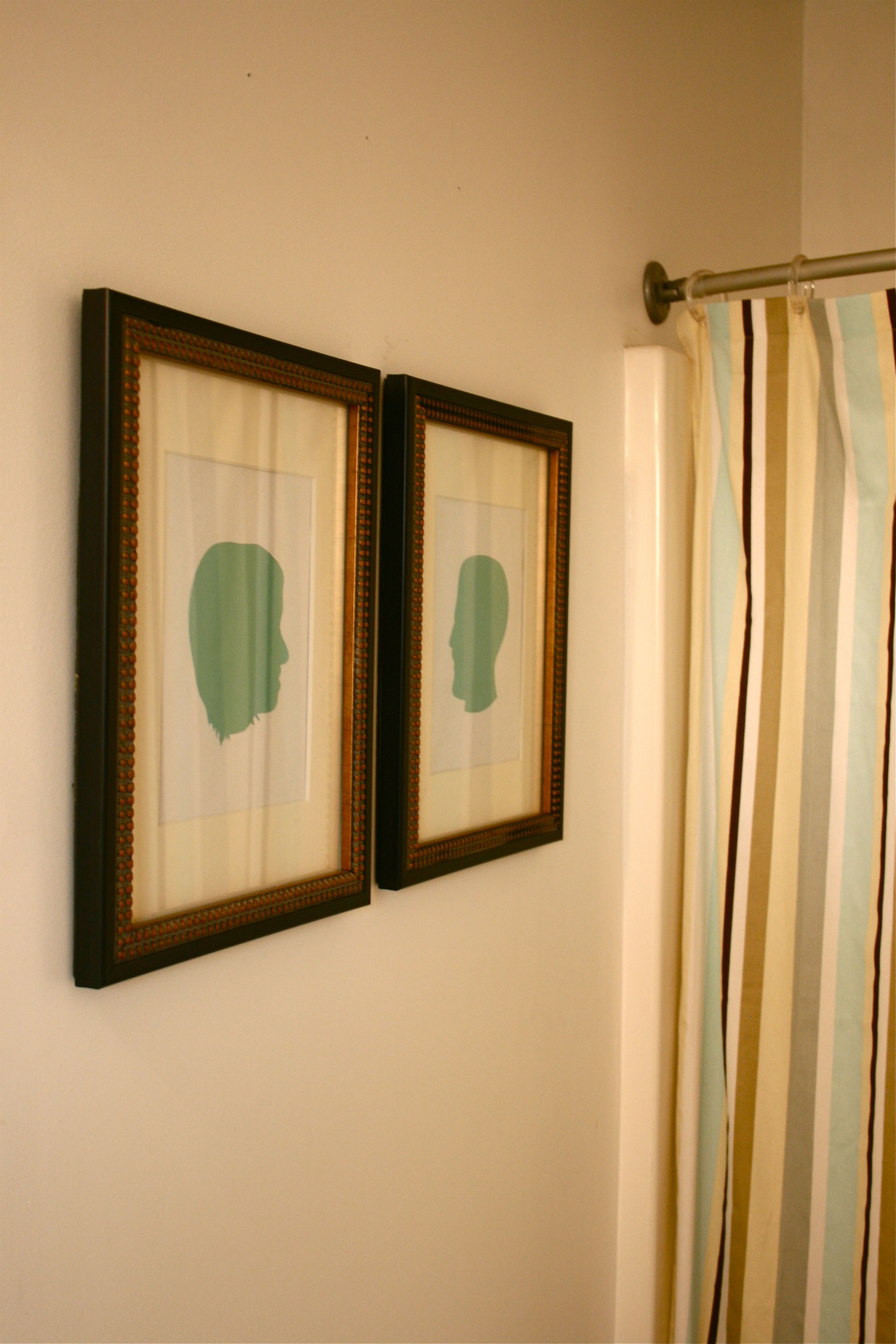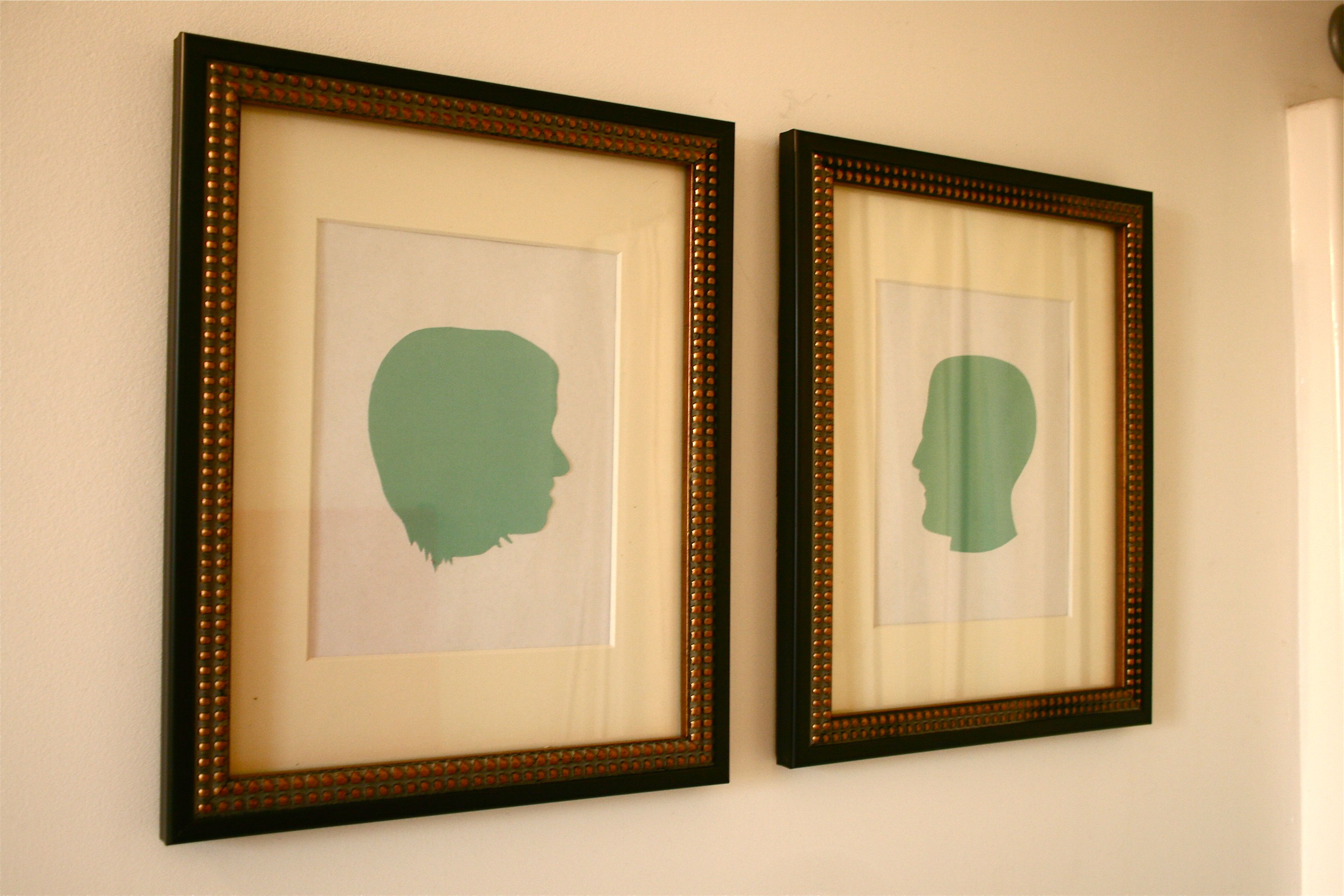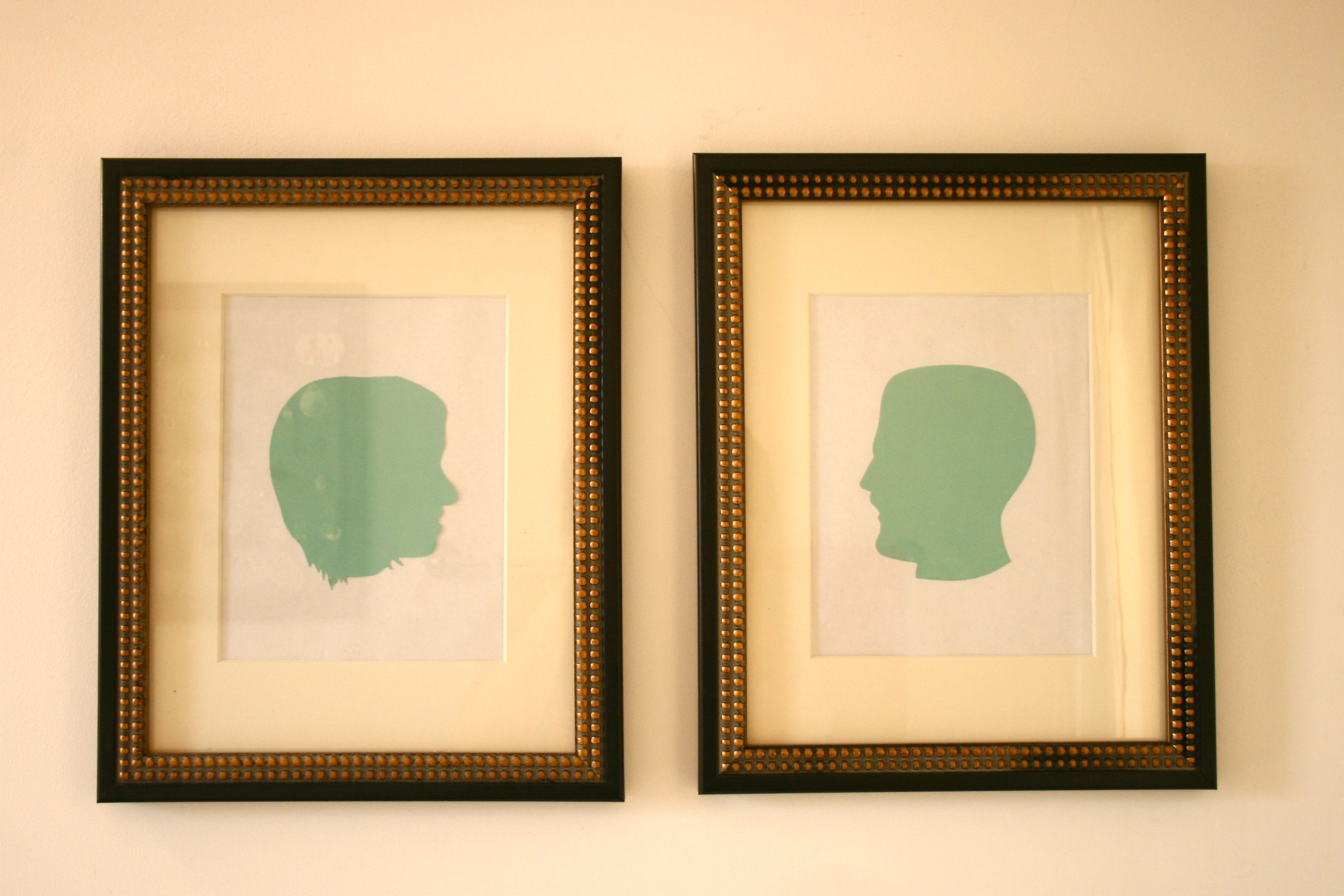 I'm glad to finally have my own set of personal silhouettes. I've seen sooooo many other people do this project and just love how quaint and sweet it turns out! One of my best friends actually did one of herself, one of her husband and one of each of their dogs – Adorable! They are about to have their first baby too, so I can't wait to see the new silhouette get added to their collection. Maybe John and I can make one for our two cats and dog!
We'll keep you posted 🙂