Like anyone with a passion for DIY, I've amassed a rather large collection of tools. From twine and mini screw drivers, to four or five different kinds of 3M tape – You name it I've got it. But oddly enough, my DIY tool kit was one of the most messy spots in our house! I kept it all together in one place (namely a medium-sized wicker basket), but that place was getting outgrown quickly. Not to mention all of those accumulated tools were h-e-a-v-y…Too heavy for my weak little basket.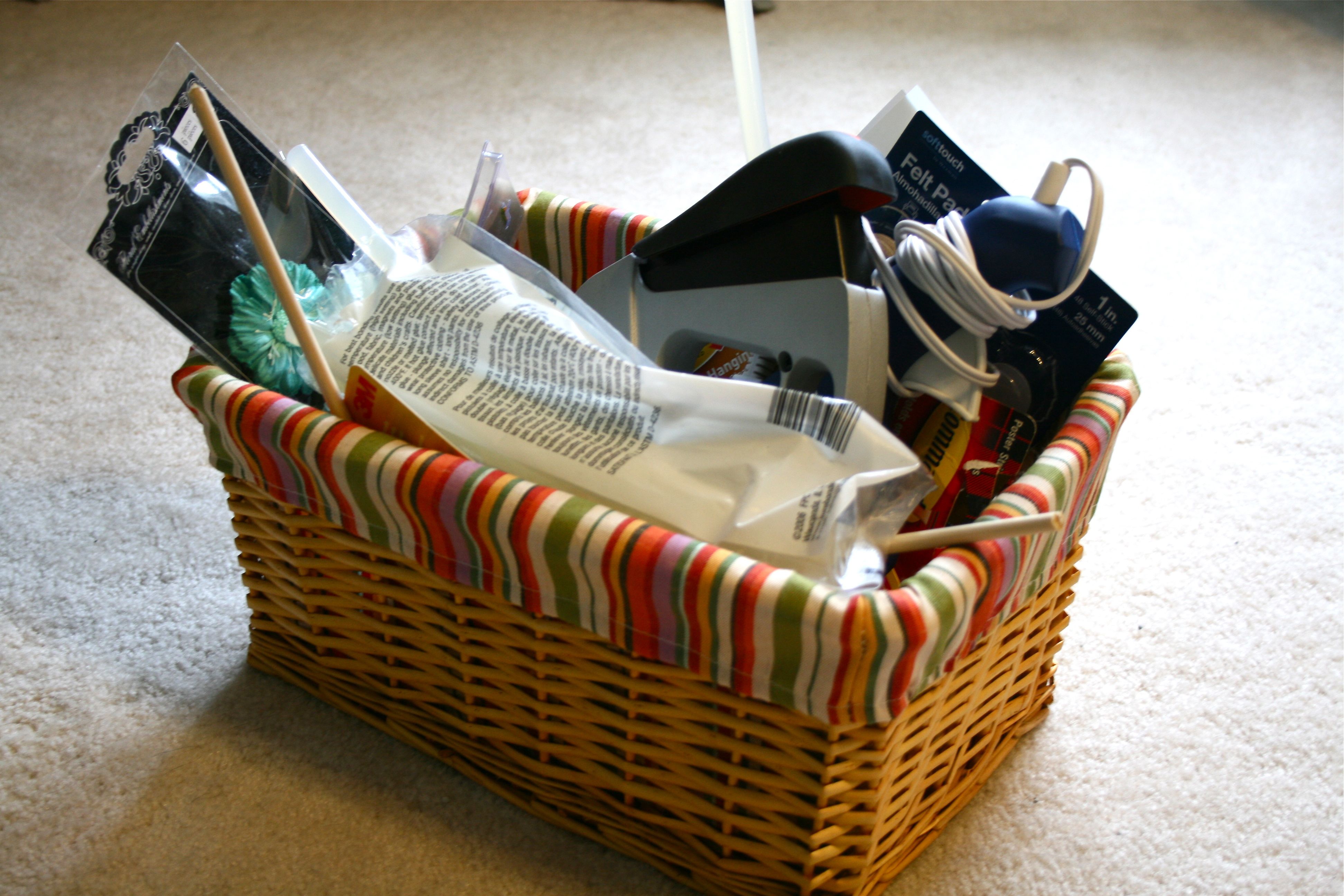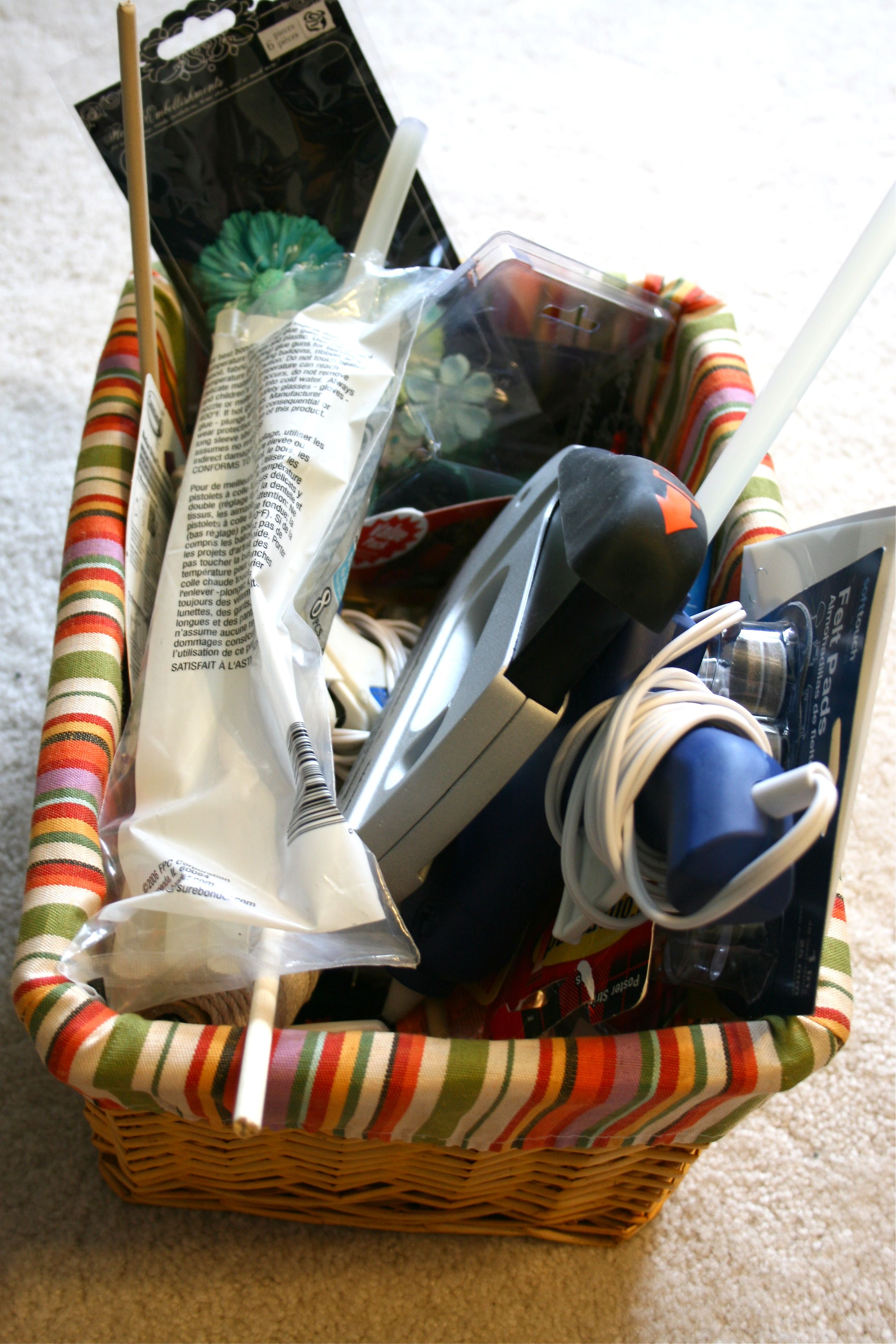 Time for a new, more portable and larger solution!
This is when I start to gush about Thirty-One (as always, I am not being compensated for any of this product lovin' – I just can't get enough of these bags and hope you can get as much joy from them as I do, even if you just window shop). My mom introduced me to this phenomenon and I've seen it slowly creep up in popularity over the last year.
Essentially it's the new Tupperware party for women! A Thirty-One consultant comes to your home and you host a gathering of women to check out the latest styles, functions and possibilities. For all the information you could want, be sure to click here for their website. If you are interested in PURCHASING something, I will provide a link to a local rep at the bottom of this post 🙂
So back to my tool organizing cunundrum…Mom bought me this beautiful Thirty-One bag – It has all sorts of handy pockets and lots of roomy inside space for the big stuff. Plus its got my initials embroidered on it! How fun is that??!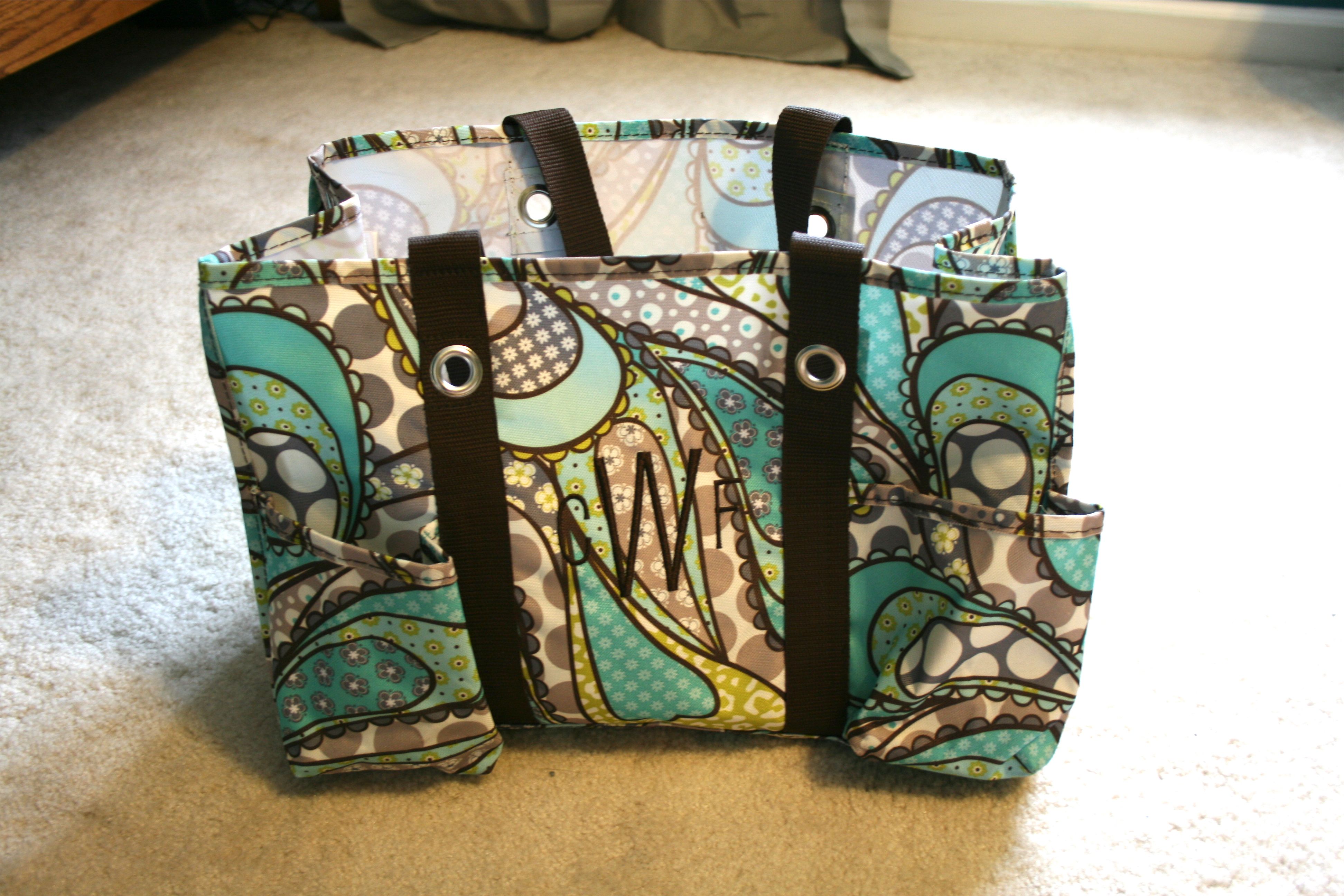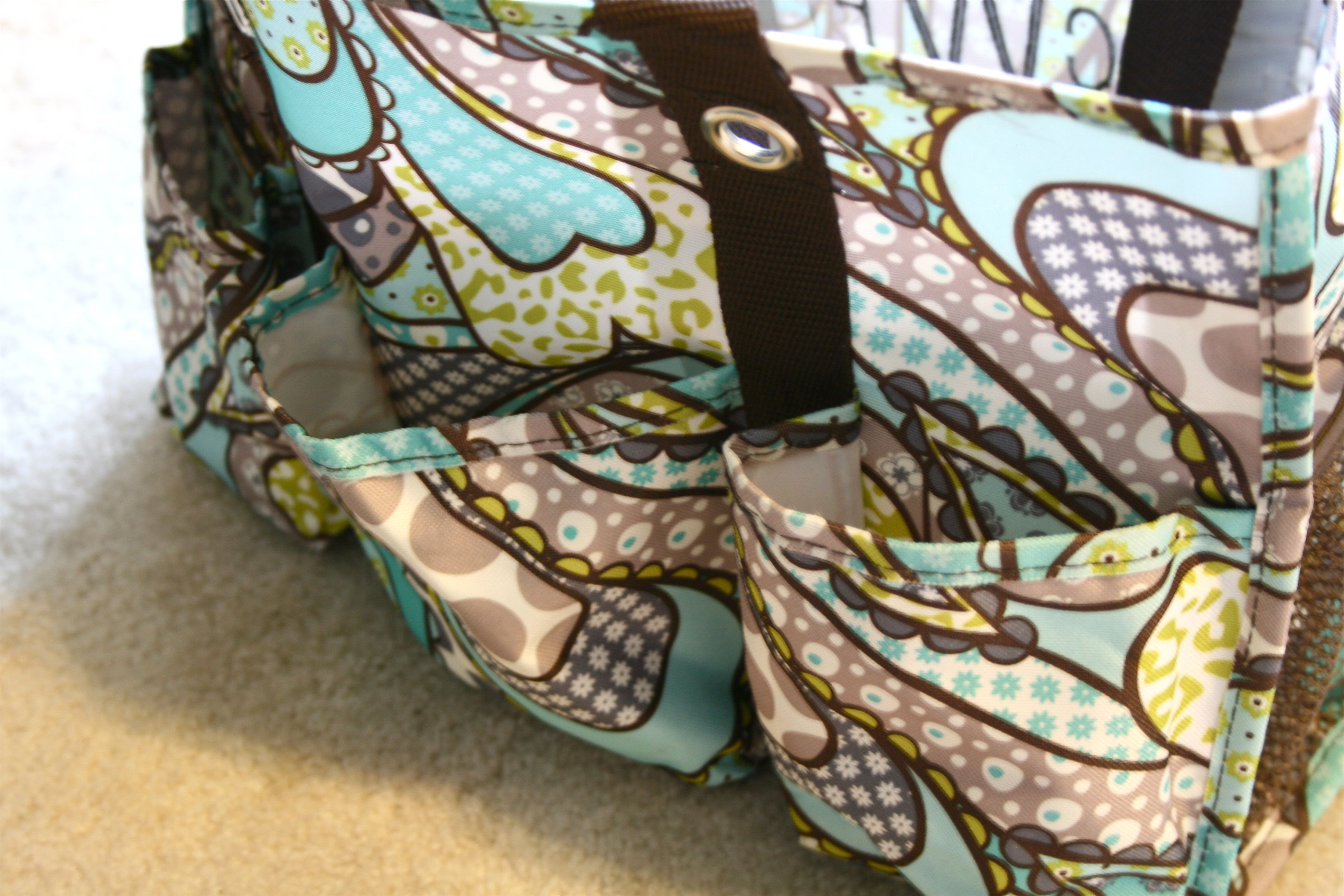 As you can see, it was SCREAMING to hold my DIY tool kit. So I quickly emptied everything from the basket onto the floor – This is when I realized how much STUFF I had crammed in that little basket!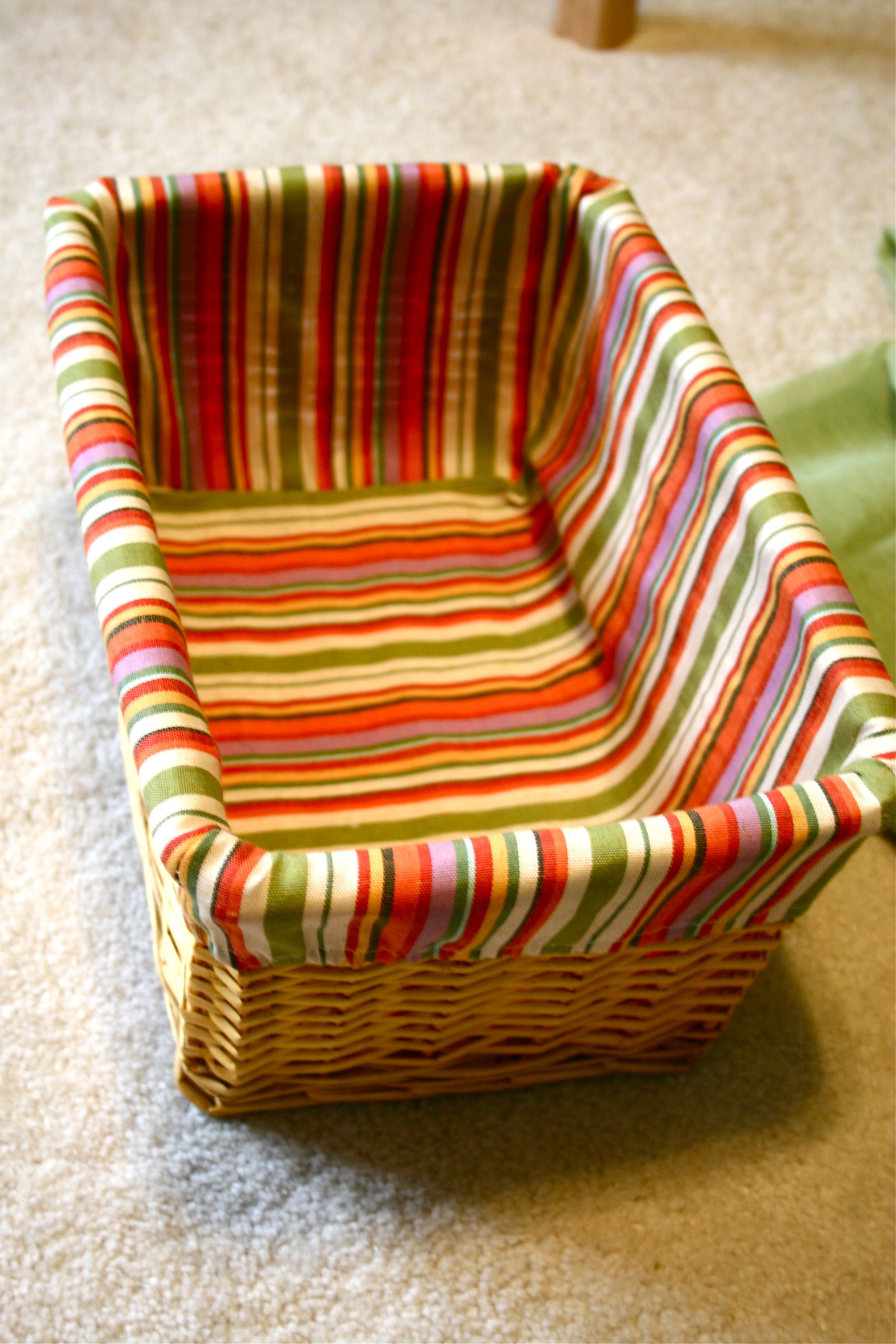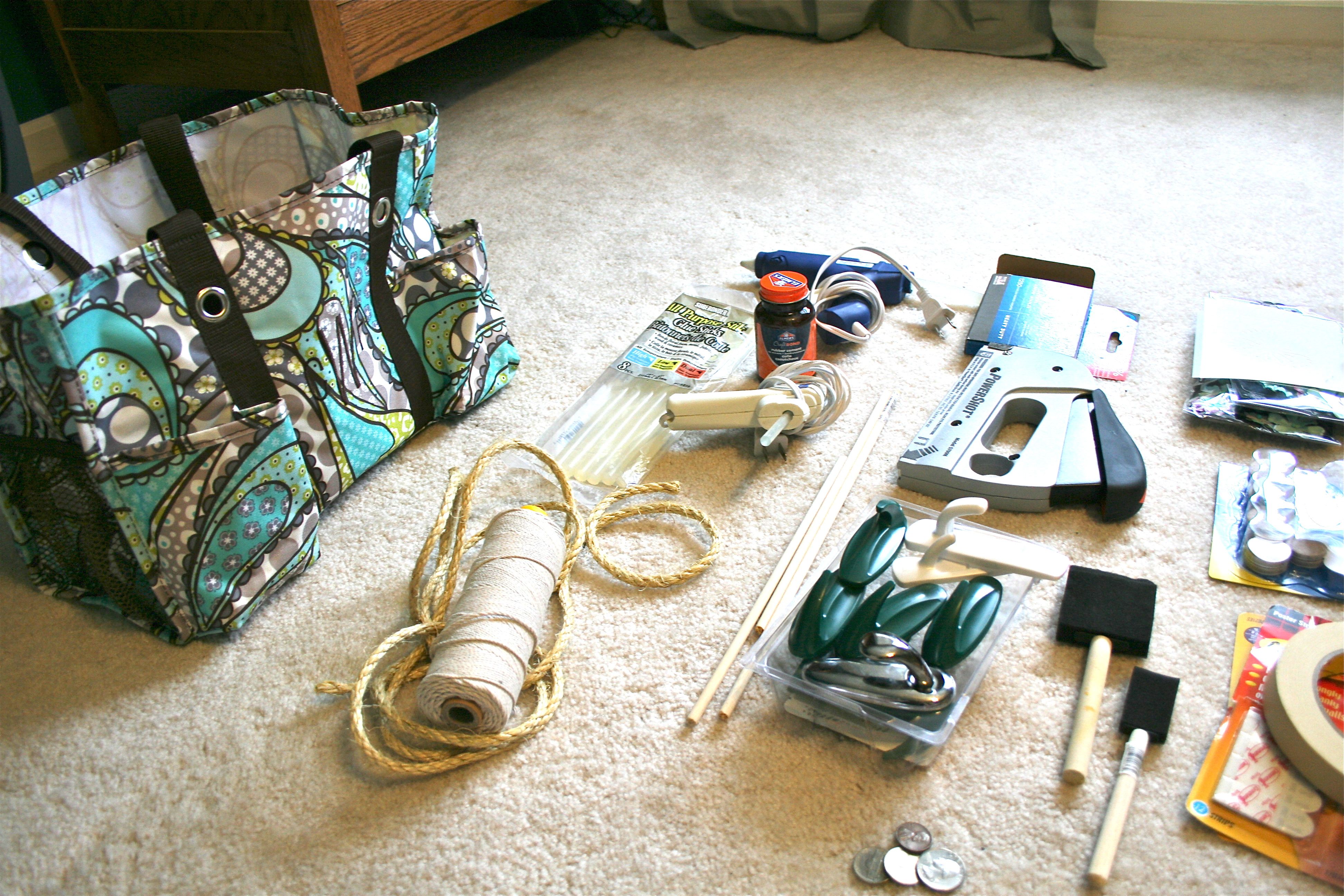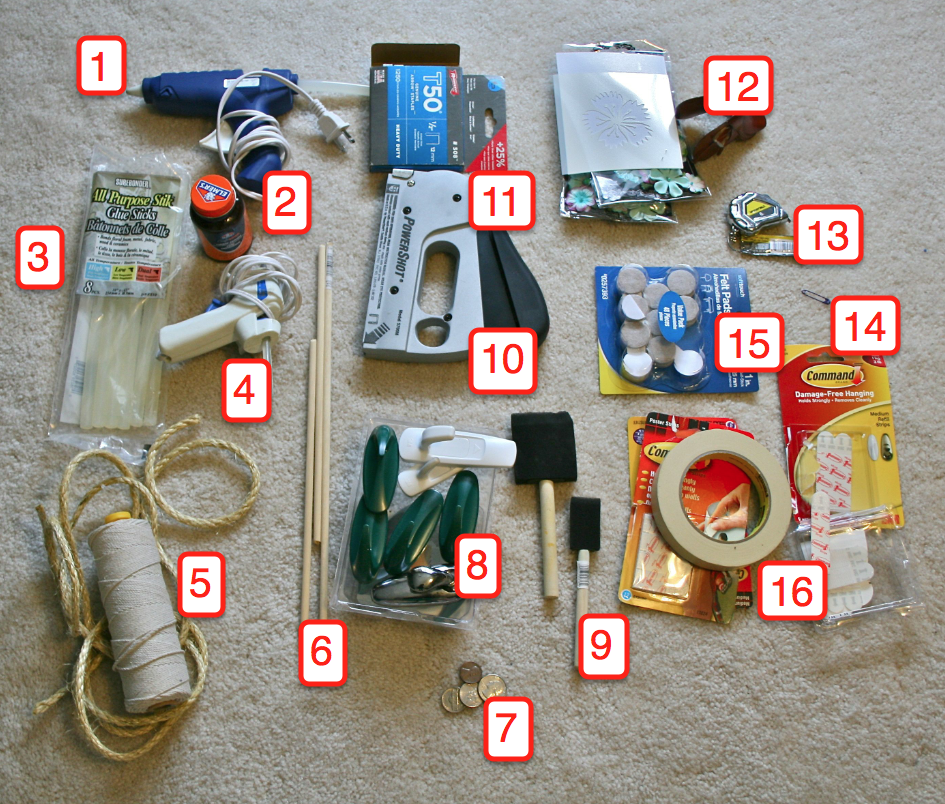 Standard-sized hot glue gun
Rubber cement
Hot glue sticks
Mini hot glue gun
Rope/Twine
Dowel rods
Spare change (??)
Hooks
Foam paint brushes
Staple gun
Staple gun staples
Random decorations (silk flowers, a saddle figurine, stencil)
Mini measuring tape
One safety pin (???)
Felt pads
An assortment of tape
Woa.
I started with the little stuff, putting everything in the smaller outside pockets of the bag. When I got to the assortment of tape and felt pads, I went ahead and took everything out of its packaging. No need for all of that extra cardboard and plastic to take up prime real estate in the newly organized bag! As you can tell from the pile of discarded trash, it made a pretty big difference.
Here you can see all of the tape and felt pads in their teenie tiny compartments now that the bulk was gone!
Next I took care of the hooks, paint brushes and rubber cement, also placing them in the outside pockets for easy accessibility. Plus, this way, they wouldn't get lost in the bottom of the big center part of the bag. Is there anything worse than having to root around in the bottom of a bag for the one little thing you need?
After that, it was just a matter of tossing the rest (neatly) into the main part of the bag! Everything fit with a bunch of room to spare. Guess that means I should go stock up on some more fun tools at Lowe's! 😉
All done!
I love that I can grab it by the sturdy handles and swing it around in the air, even with all of that bulk.
Yes, the above picture is me happily swinging the filled bag in mid-air one-handed for the camera. Couldn't have tried THAT with my overloaded wicker basket of stuff!! I'm just so happy to finally have a functioning tool kit ready for our next project – Still trying to decide what to tackle next…Stencil a wall? Hang some curtains? Repurpose some furniture or art? We'll see! 
But before I go, I wanted to share just a few of my other favorite Thirty-One products with you – Prepare to drool.
We've got pantry storage options:
And beach/pool ideas (Summers not over yet, folks!!):
Helloooooooo office storage…
Thirty-One even has their own line of purses! I love me some purses…
And look at all the fun prints you can get!! I ADORE that blue/green plaid ::happy sigh::