In my opinion, chalkboard paint is a DIY-ers dream. There's something SO NEAT about creating your very own customizable, writable surface anywhere you want! I've seen people paint a swatch of chalkboard paint on planters or terracotta pots to mark specific flowers or herbs, I've seen people paint it on drinking glasses to keep the owners straight (although I doubt those are dishawasher safe…) – Heck, I've seen people paint entire WALLS in their homes to create massive message boards. LOVE!
Today's Pinterest inspiration involves painting this amazing invention onto a platter – You can use this for posting a festive menu for guests (as seen in the Pinterest screen shot below), for marking a tray of varying desserts or drinks, or just for messages!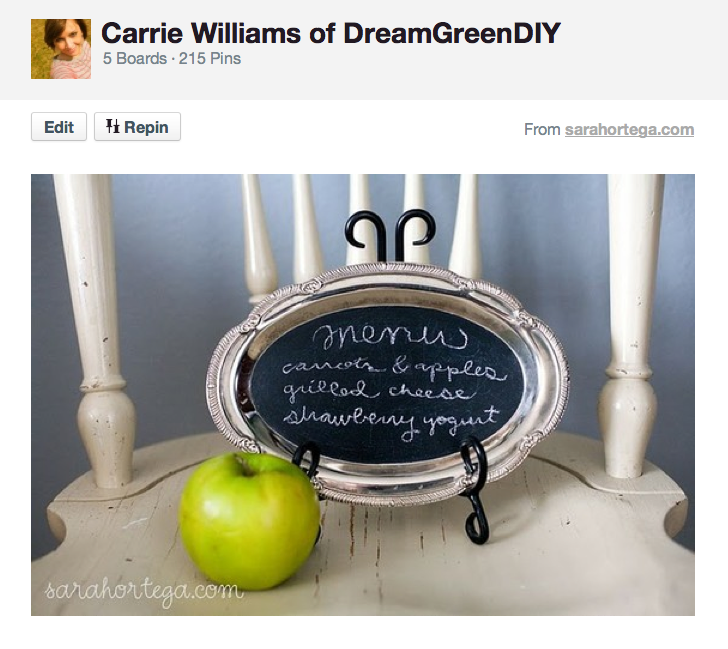 Source: Sarah Ortega @ sarahortega.com
For my project, I decided to make a message board that can be hung on the wall – My thought was that the pretty edges of a platter, like the one in the Pinspiration image, made a really unique frame for whatever is written/drawn on the chalkboard surface.
Luckily, I happened to have a platter just right for this project – It's a plastic green one I found in the clearance section at Urban Outfitters. It was probably something like $3.99. Can't beat that!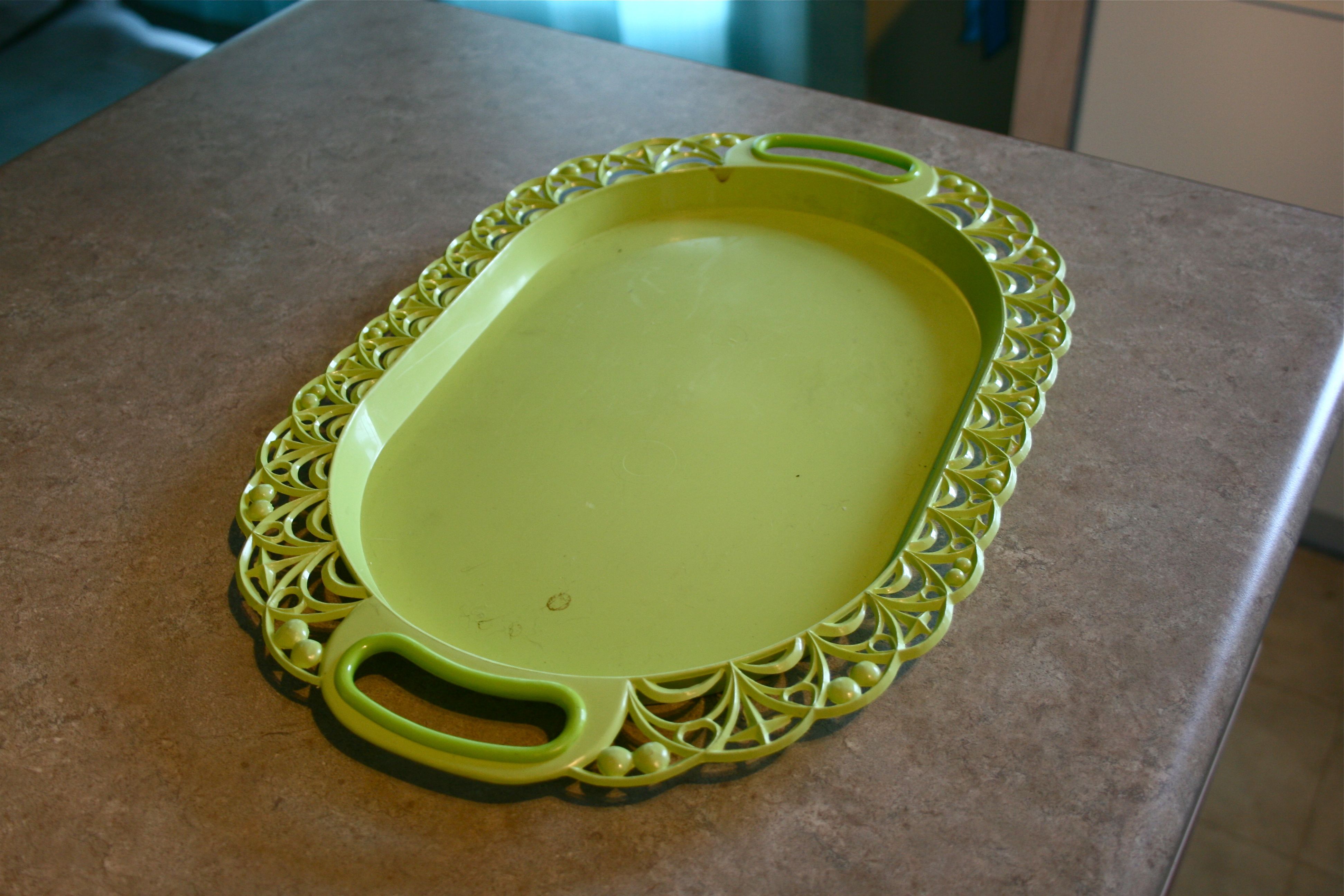 I thought the swirly edges would be perfect for showing off the chalkboard center.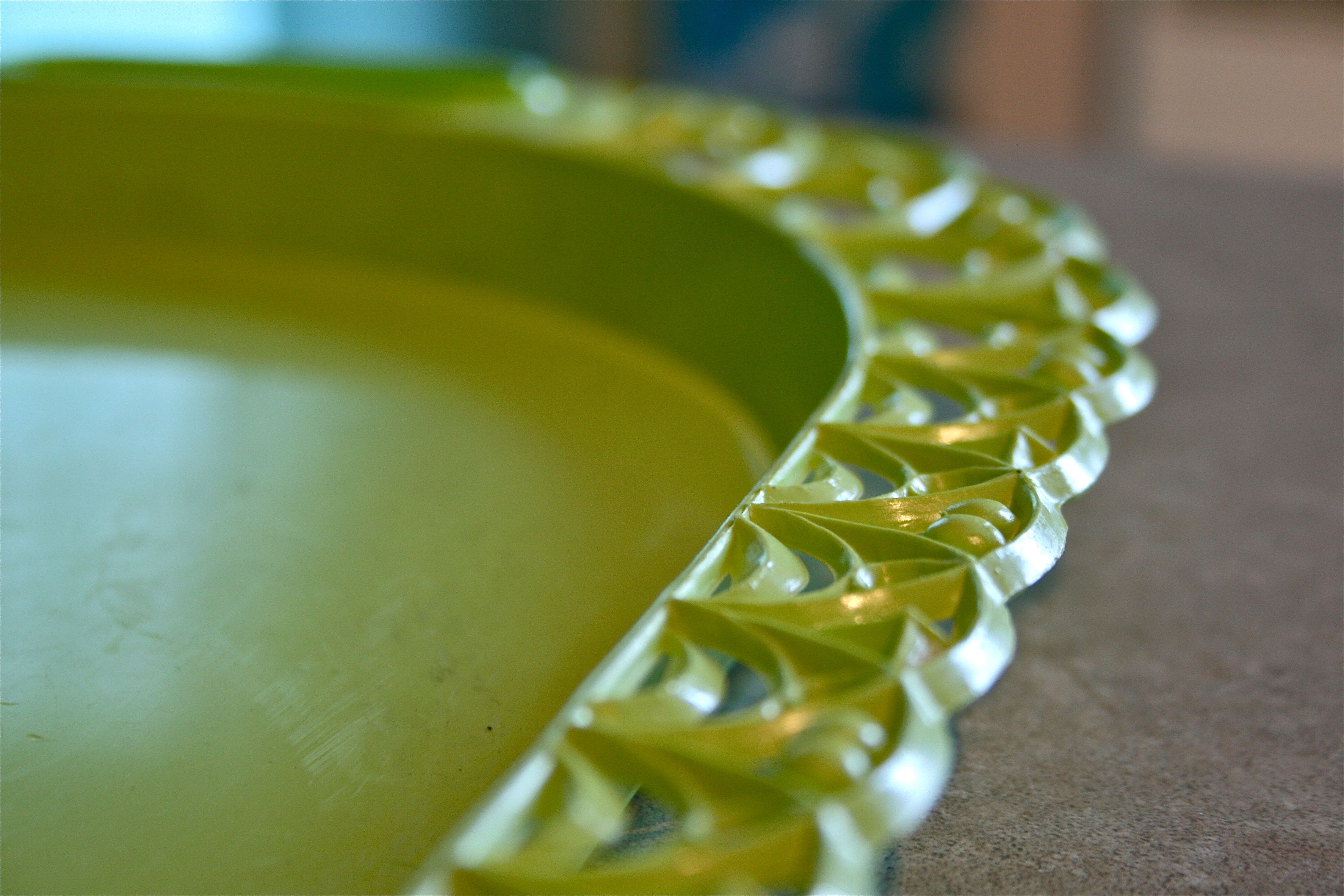 It was a little bit dirty though…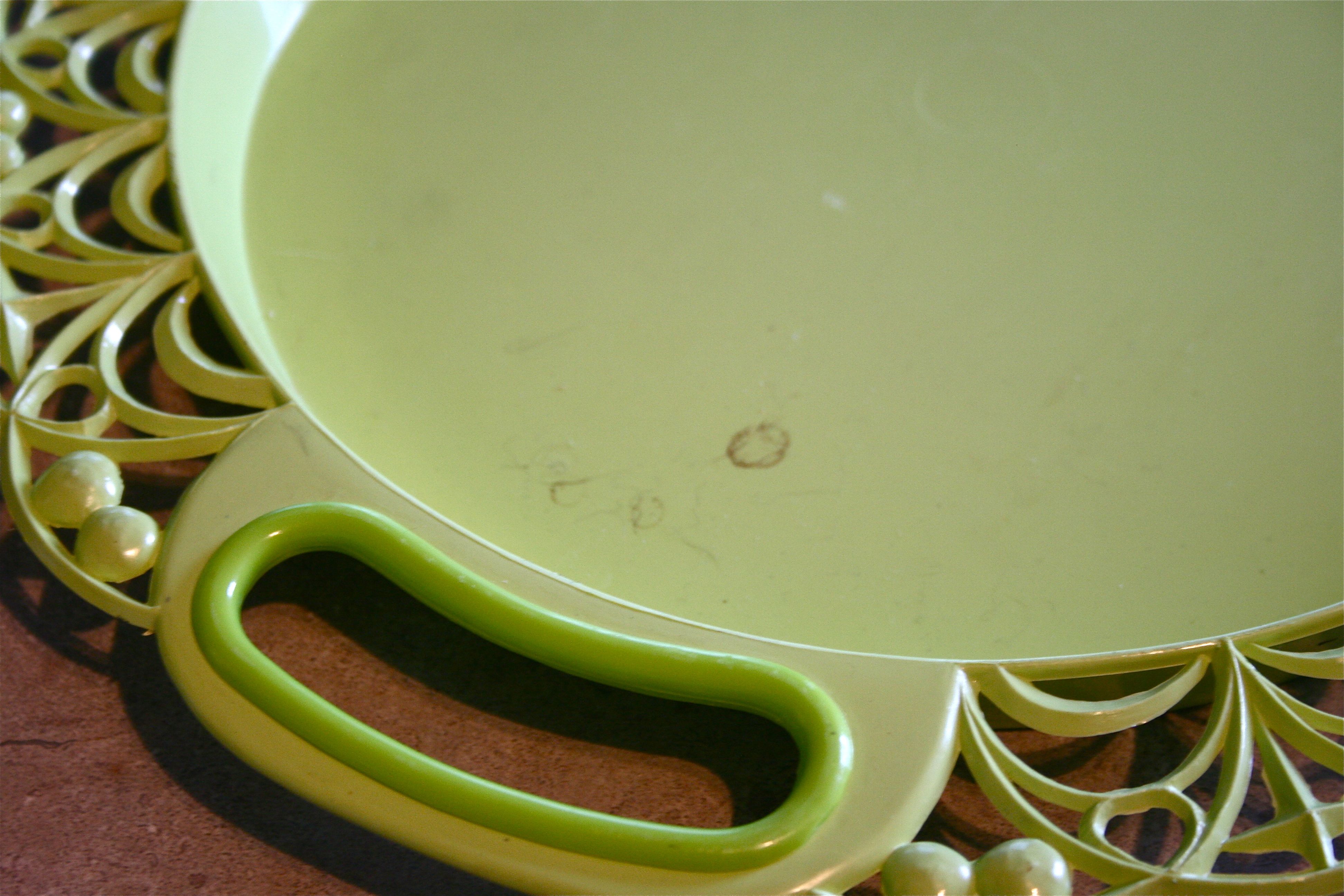 Thankfully, all it took was a quick swipe of a Clorox wipe (is anyone else absolutely OBSESSED with these things??? Love them. Can't get enough of them.) and it was all clean, ready to go!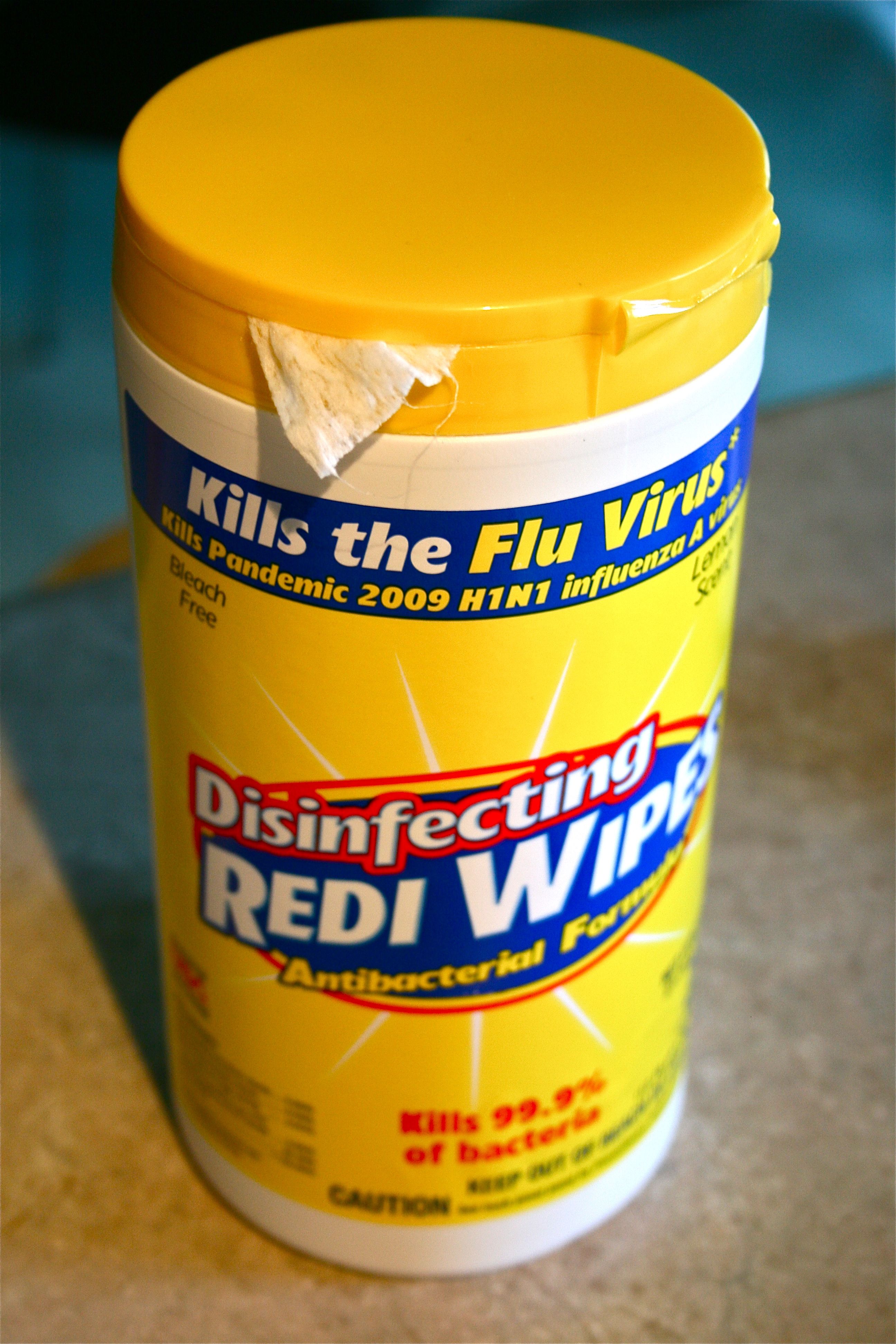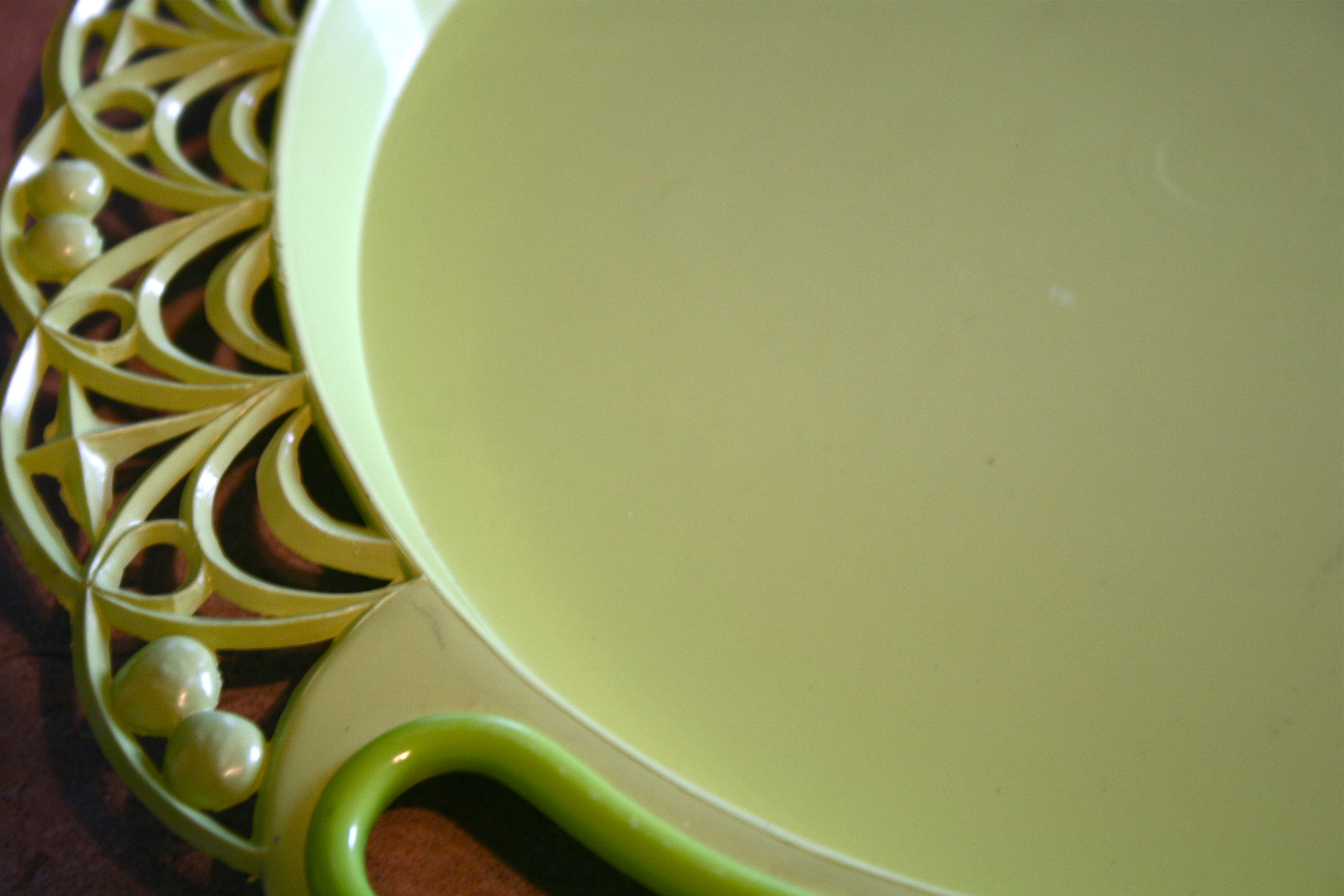 The next step was to sand it down a bit. I used a fine sandpaper across the flat "tray" part of the plastic, just to ensure that the chalkboard paint had a little something to stick to. I tried to photograph this but it's a bit hard to see…You might be able to pick it up when it's angled toward the light coming through the window. But if not, just take my word for it…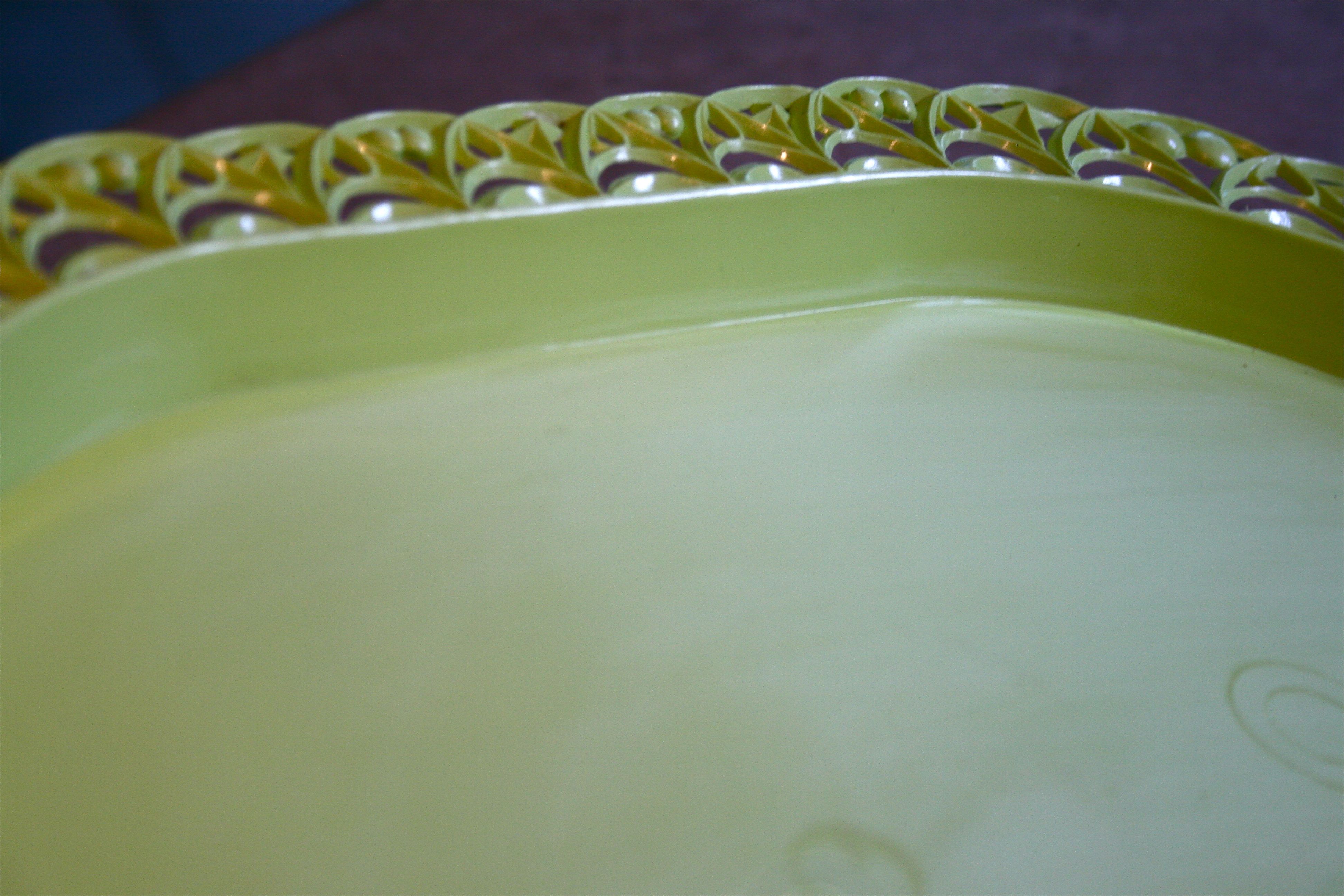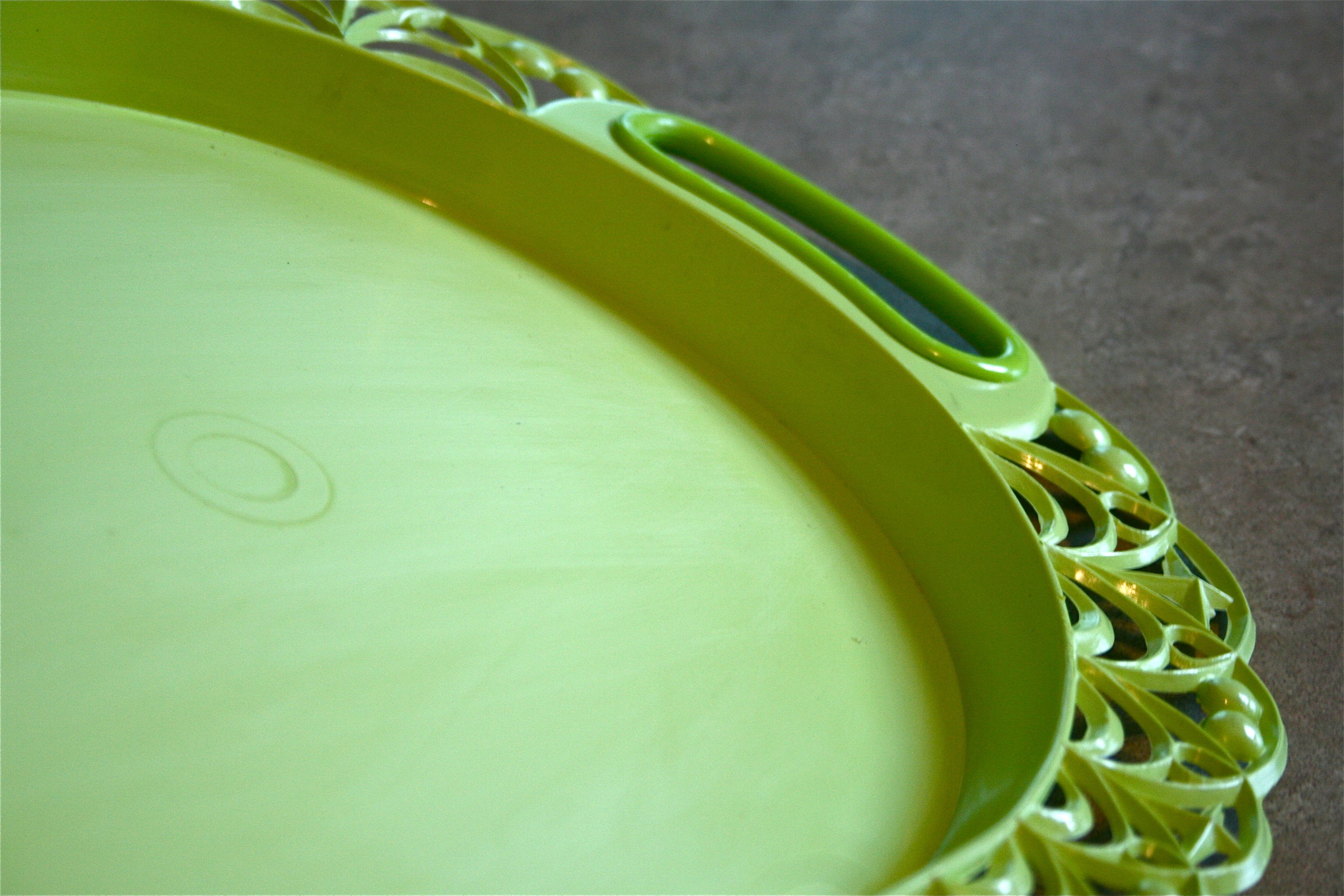 Next I got right to painting! I already had a can of chalkboard paint left over from this calendar project so the entire process was FREE! Gotta love that…Oh and feel free to call me "Miss Steady Hands" from now on, because I was miraculously able to get away with painting the edges without masking – Not sure how that happened!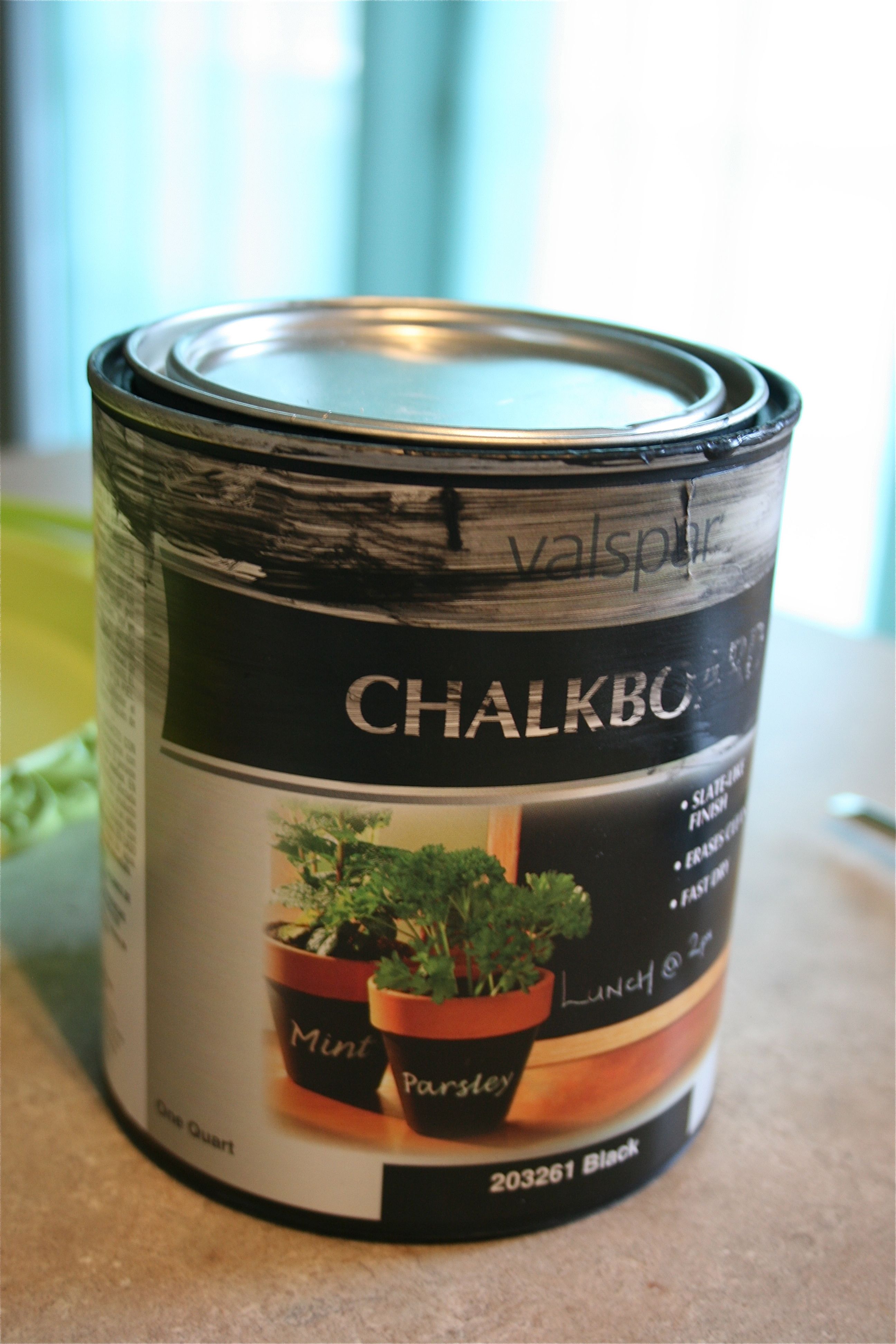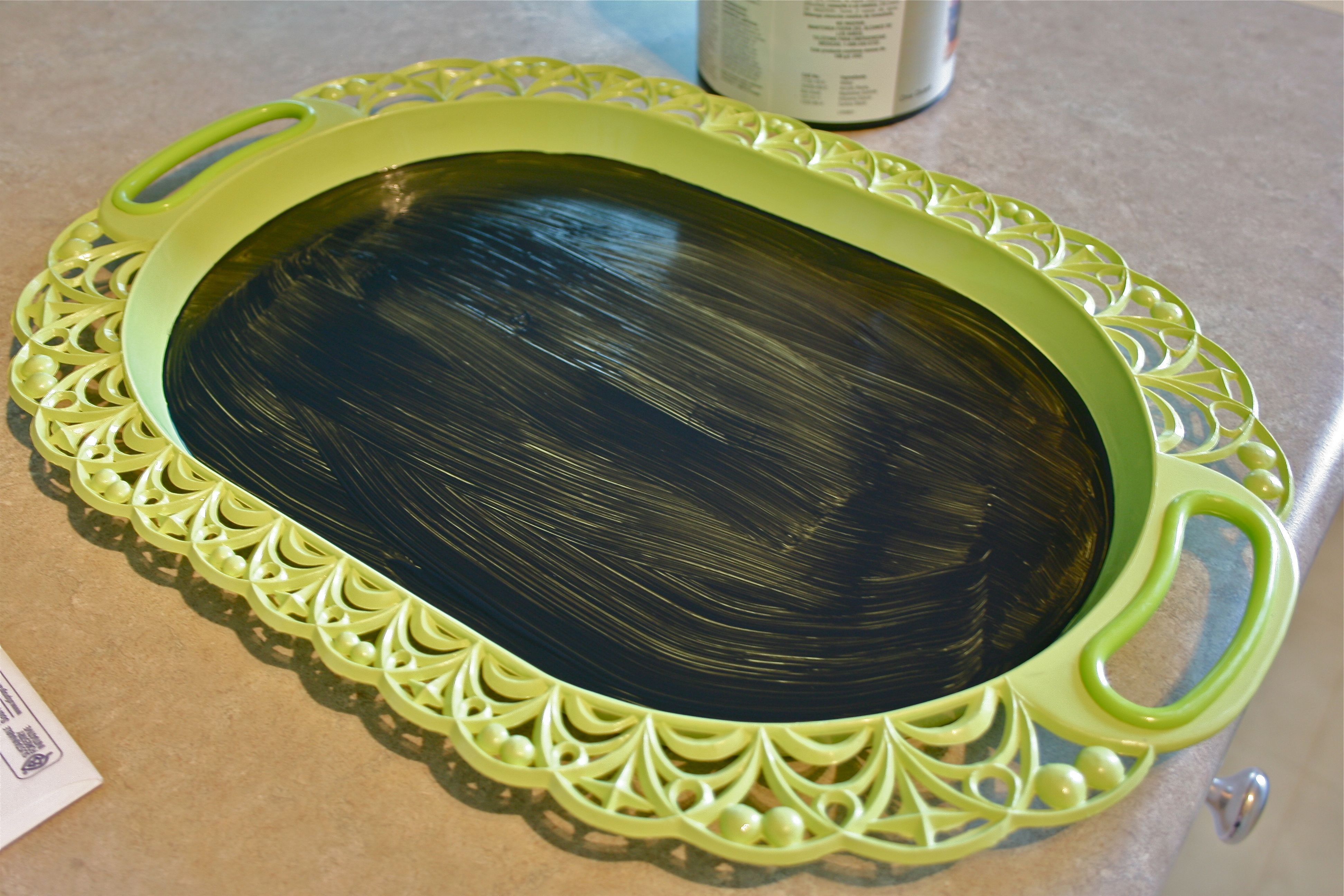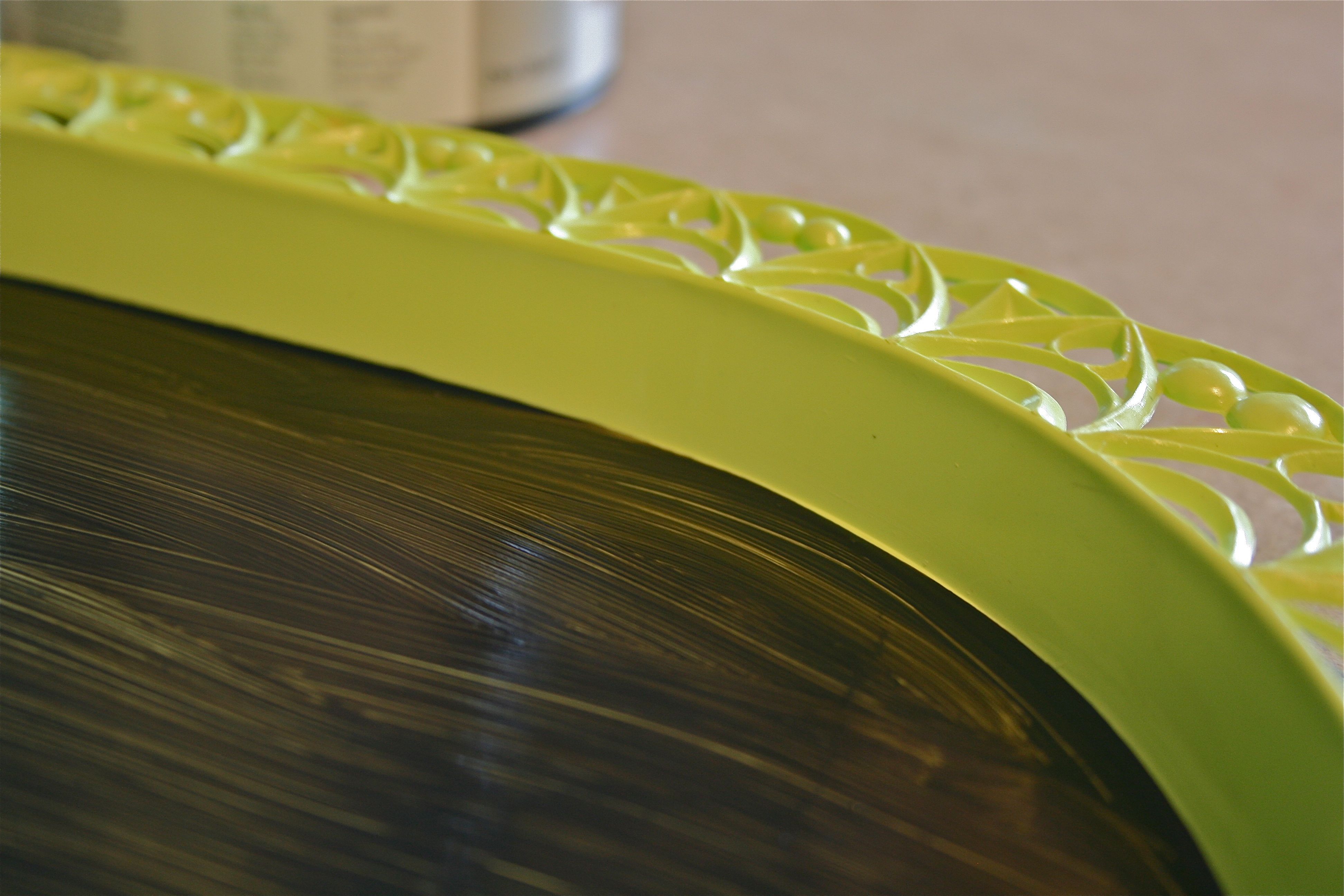 It ended up taking three coats because I wanted to make sure the surface was really stout and thick – One day of drying later and we were done!!!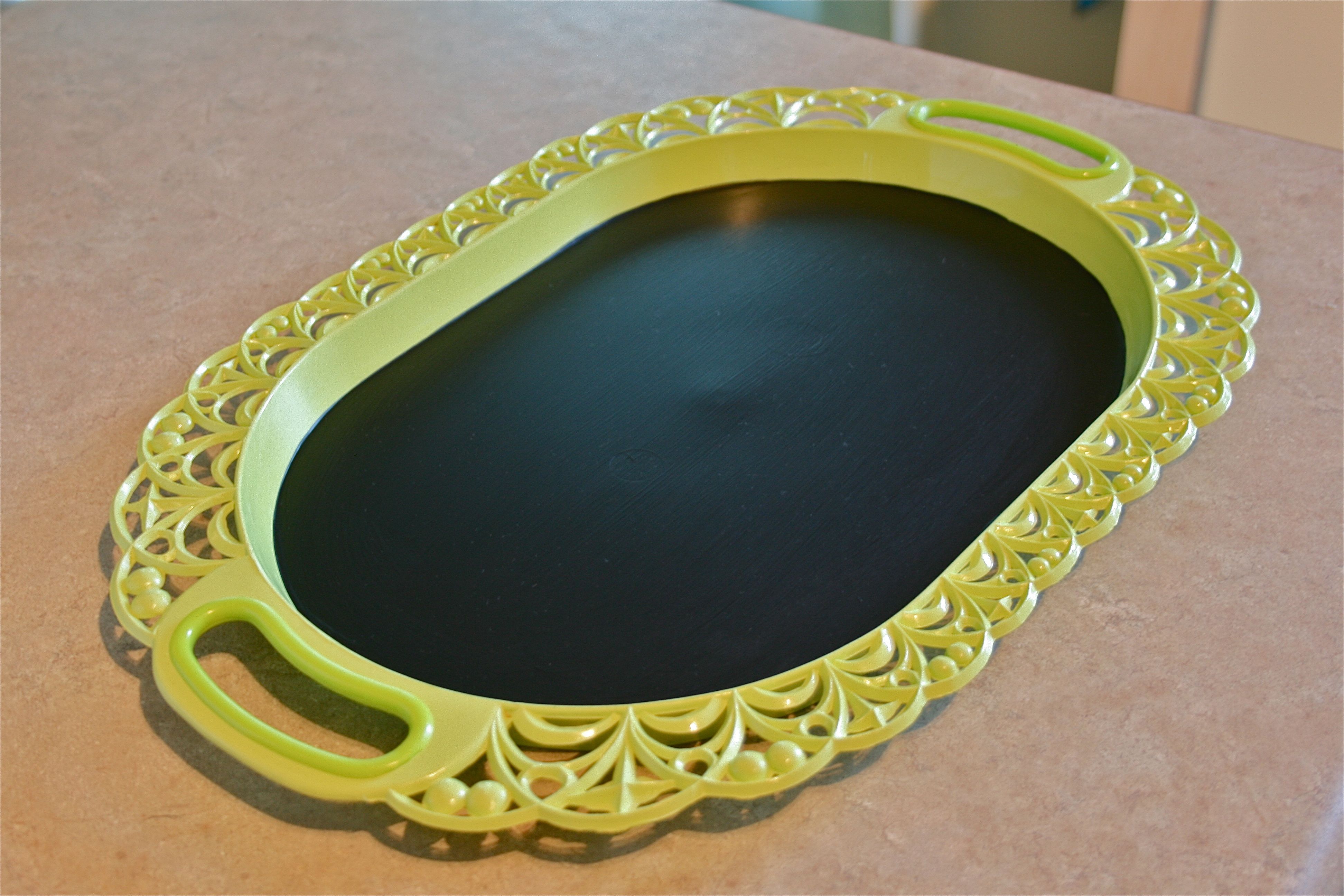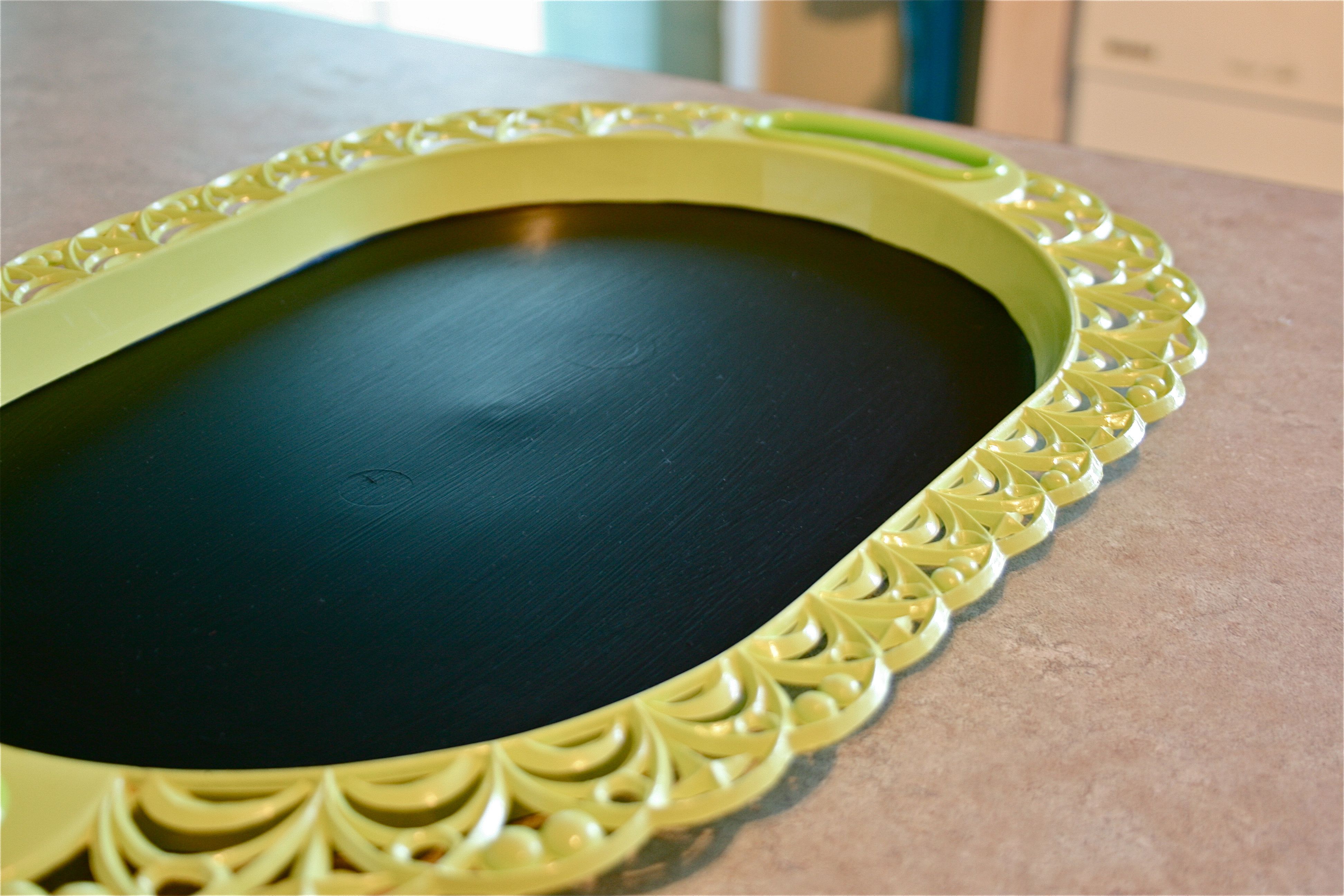 I decided to hang it on the wall using 3M tape – The kind with the velcro-like edge so that it's removable. That way I can take it down and display it on a table top if we ever do host a party that requires a quirky way to display menu items 🙂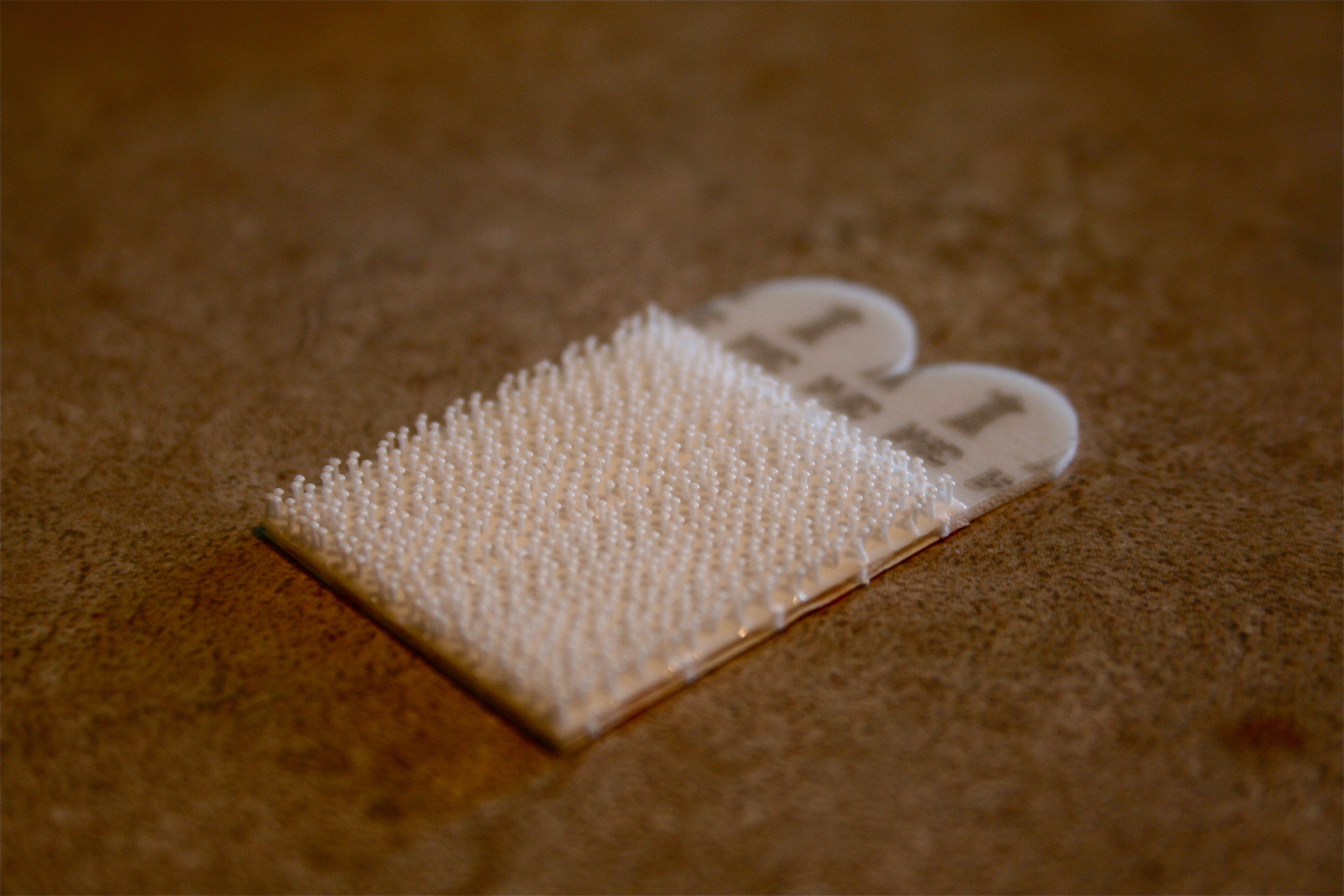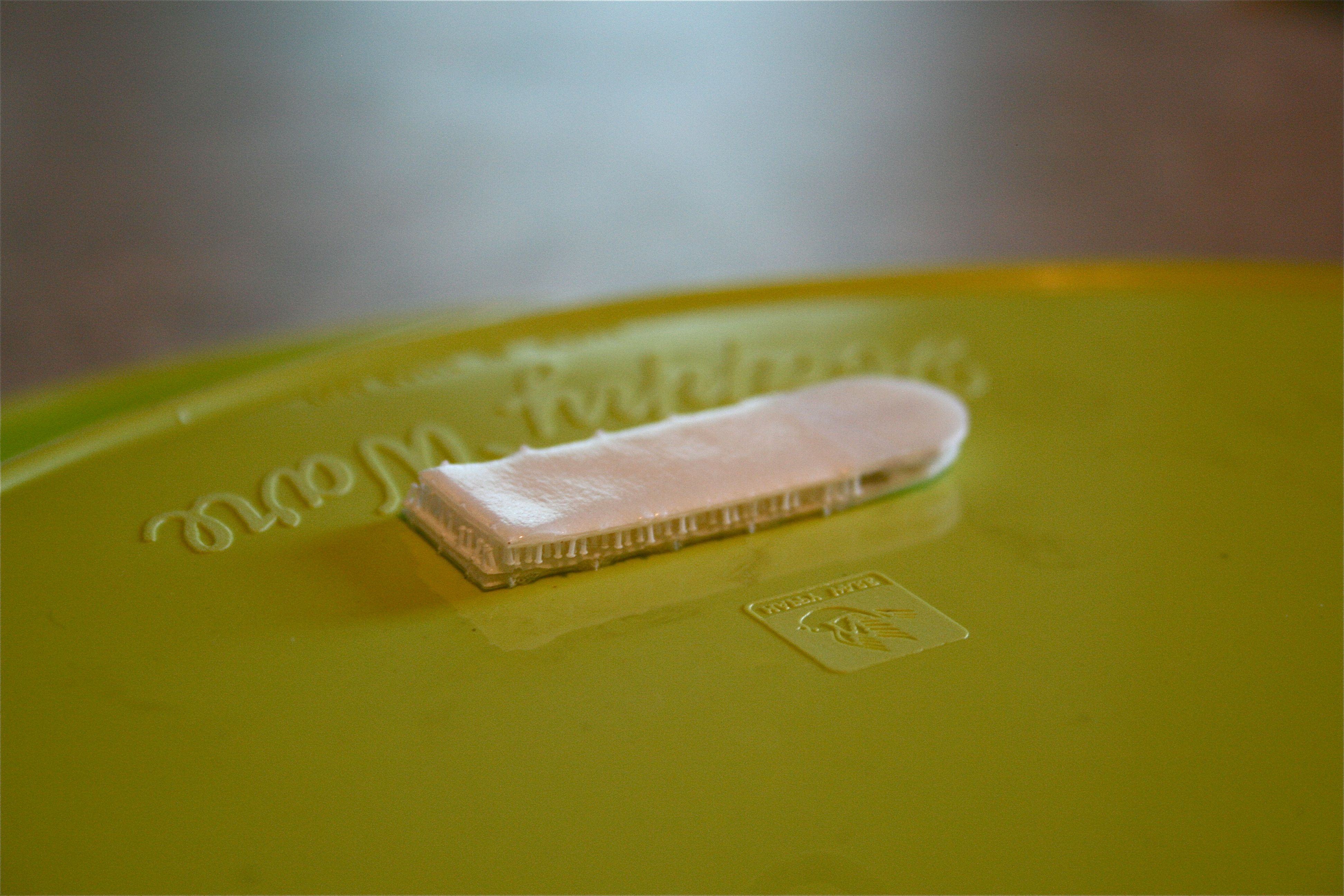 But for now, here it is up on the wall! John's good friend, Luke, celebrated his birthday this past weekend. Since everyone came to the house Friday night for a cookout, I thought it would be fun to shoutout to him on our new message board 🙂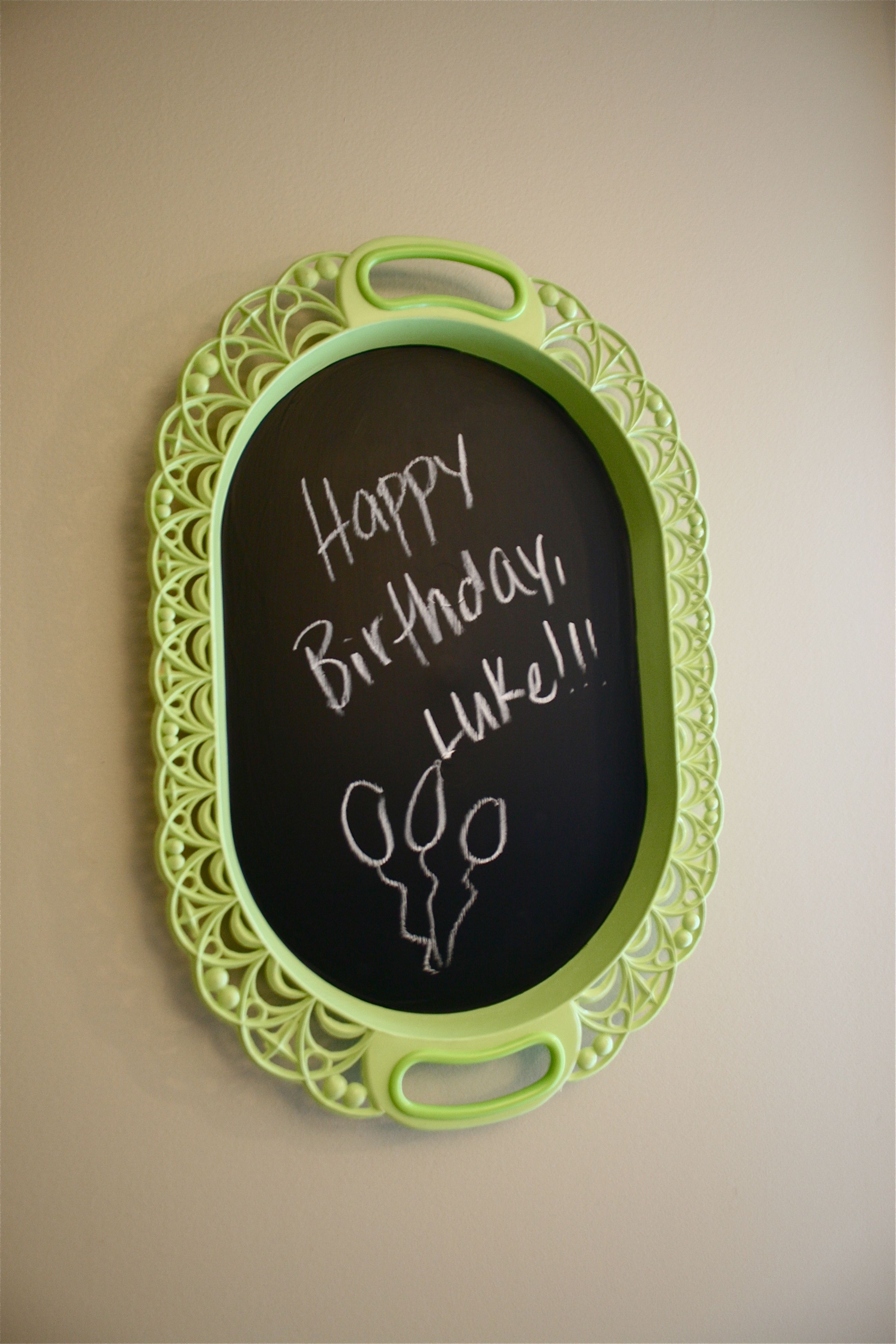 A very simple and fun project – If you don't happen to have a platter handy (or the one you DO have is a silver heirloom from your grandmother), then I suggest heading to your nearest thrift store or Goodwill. I bet you can find one there – It could even be a wooden one!
And thus continues my chalkboard obsession…Have a great Monday!