Thought I was going to say "…that never ends" didn't ya?? Well normally that IS the lament over my more involved projects…But this time, we've got a To-Do List bullet item that John and I have been putting off for far too long.
The dreaded kitchen redo.
Here it is in all its peachy glory…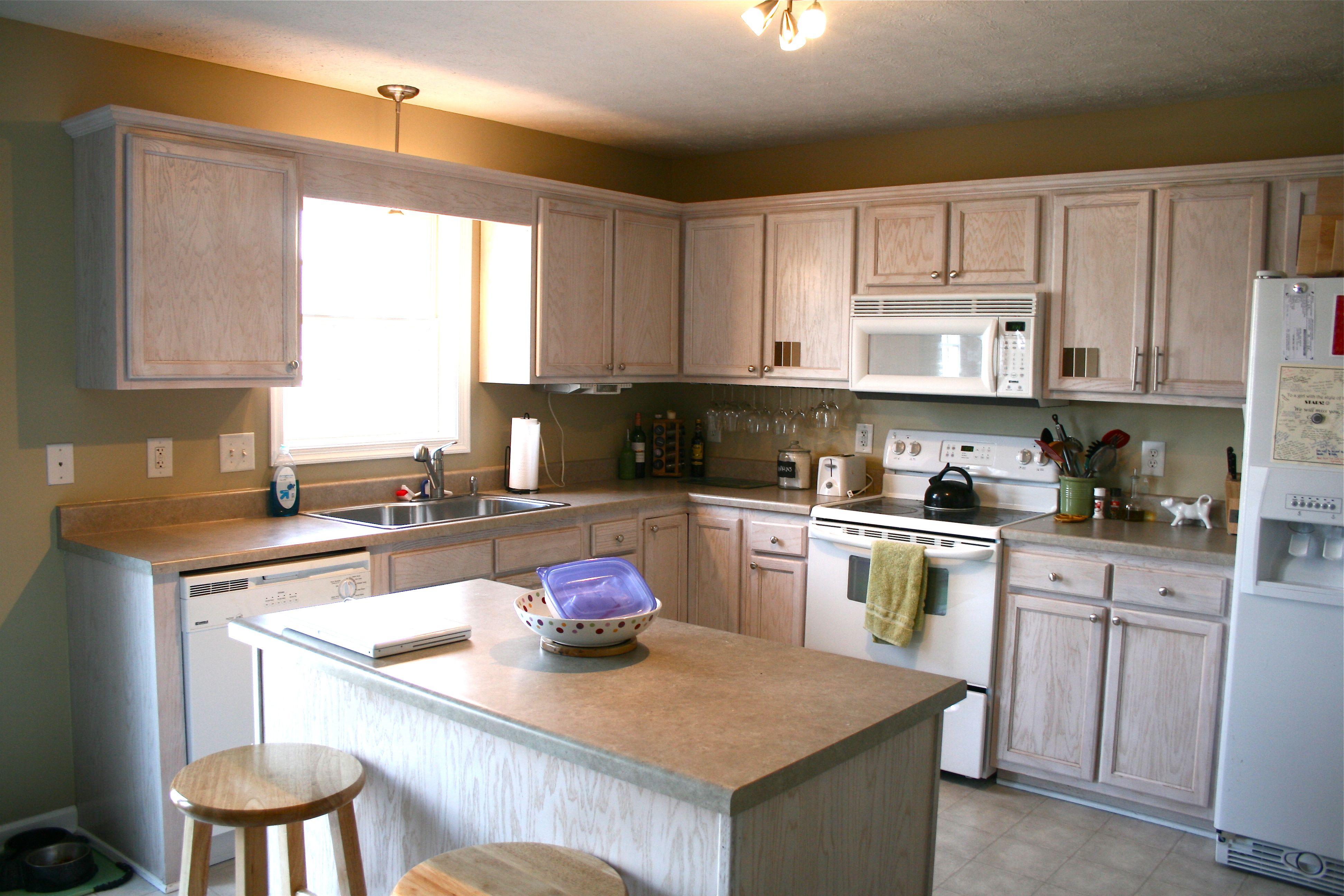 We'd L-O-V-E to just order something out of a catalog and call it DONE – Something contemporary or eclectic like these inspiration images: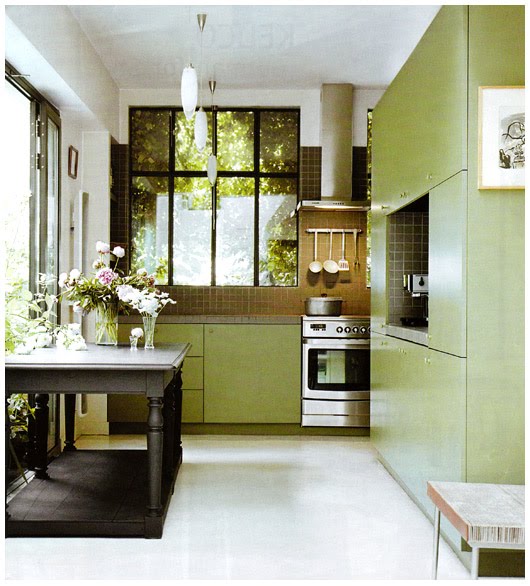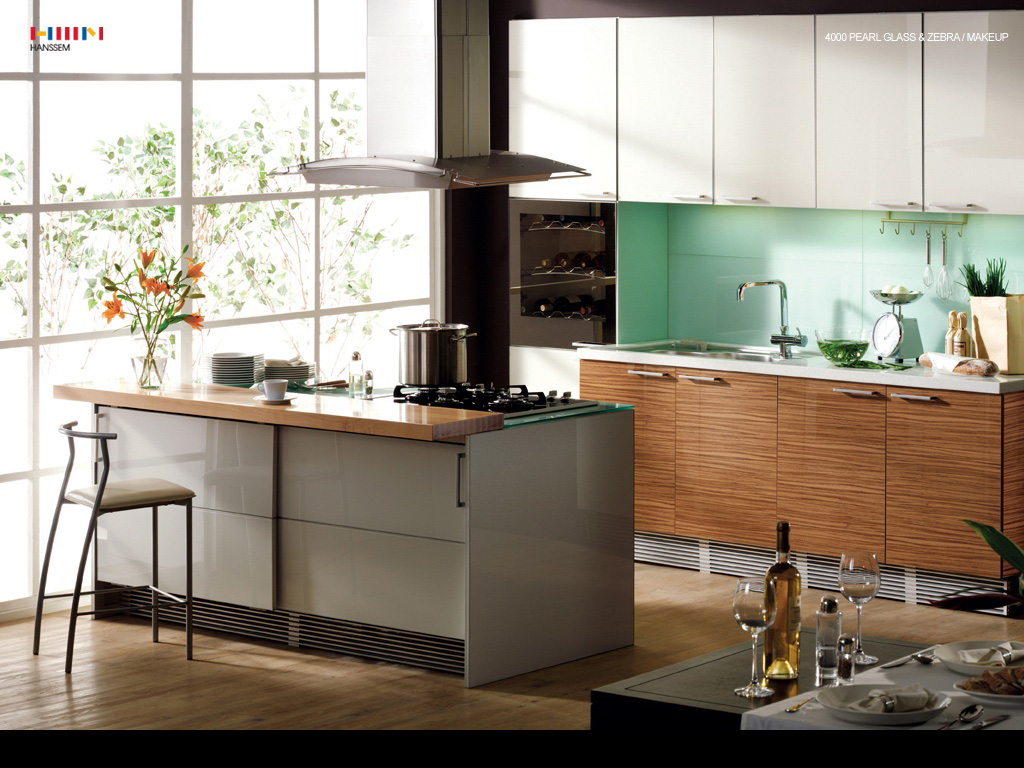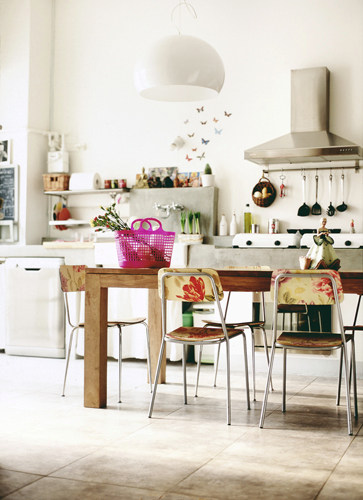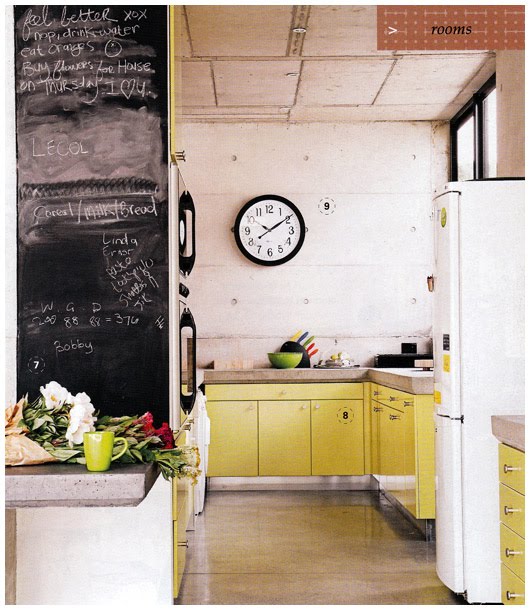 But alas…We don't have the funds for this type of reno. So instead, as "certifed" DIY-ers, the plan is to spend time searching for good online deals and basically just going with what we've got, painting the cabinets and picking up some new hardware for the doors/drawers. So far we've got the drawer handles! Although they are definitely not up yet…
Our hardware – 6″ stainless steel contemporary handles – actually came from eBay. I'm not usually a big eBay shopper, but when a quick search of Amazon turned up nothing in our price range (namely between "cheap" and "cheaper"), John suggested that I try eBay. He definitely put me in my place because I was able to snatch up 30 for $45.99. I just realized how AWESOME that deal was because the seller is now selling them for a whopping $100 over what we paid!! No idea how that evolution in price increase went down (or should I say "up"), especially since we only bought them in April.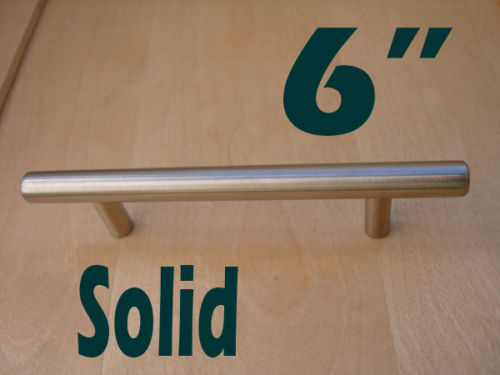 Yes, I said April…The bag of hardware has been saddly living in the laundry room closet for the past five months. Can you tell that we are a bit apprehensive about starting this project for real? We've got the hardware, we've even picked out the paint color (Olympic's "Seal Skin") – We just need to pick a weekend and DO it! Easier said then done though.
If you want a sneak peek…You can see in this photo where we put up two of the door handles and the paint color we chose: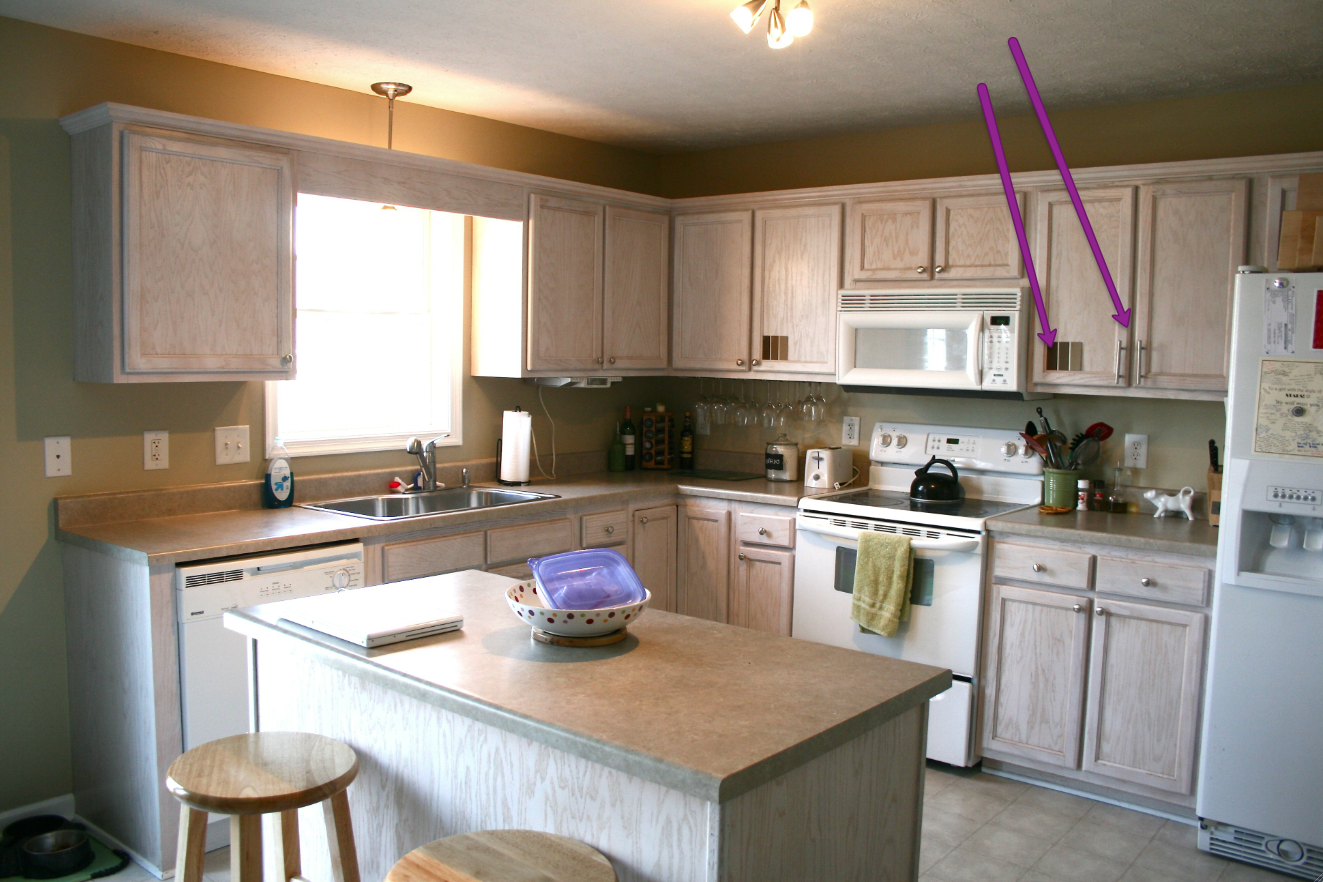 And here's a close up of the paint from Lowes.com: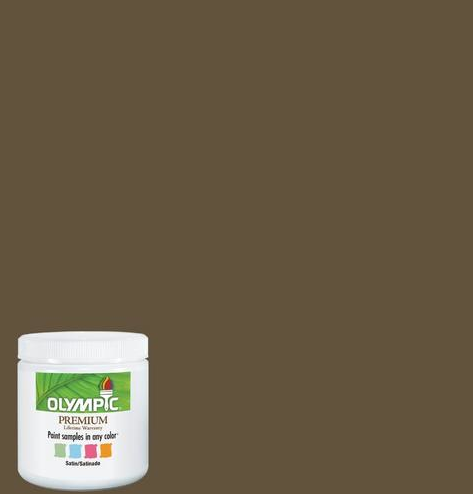 I guess my next plan of attack is to take one of the drawer fronts off and head over to Lowe's for a chat with their paint guy (or gal). I'm hoping that we walk away with a keen knowlege of sanding, priming, etc. – Also definitely praying that they tell us this is a week-long project rather then a month-long one.
For now though, we are going to stick to the "dreaming" phase…I don't think I'm ready to tackle the "action" phase quite yet. Wouldn't it be wonderful if we could just snap our fingers and it would be done?? I know I could totally do just that, but it would involve a couple thousand dollars and a few professionals to make that fantasy a reality…No can do.
Here's to a few more weeks of procrastinating! But at least, now that I've told you guys all about it, you can hold us to it…
Have a great weekend everyone! Despite all of the disclosure in this post about a long-overdue project, we are definitely NOT going to get it done. Maybe in another month or two 😉