If you tuned in at the beginning of the week, you know that my family and John and I all headed to the beach (specifically Hilton Head, SC) for a week – We got back this past Saturday and we are all still in a "tropical" frame of mind. I'm not 100% ready to be done with our favorite family vacay spot, so all this week I'm sharing our latest memories from "Hilton Head Trip 2011".
Monday, I spent time giving you a tour of our home-away-from-home beach house. I also gave a quick taste of our back porch view of the sound, but promised a bit more (especially of the dolphins, which were a delightful surprise).
But before I get to that, I also mentioned a mini family photo album (minus my parents, who are a little camera shy 🙁 ). Don't worry for those of you wondering where the home tips and projects went – We'll get back to those kinds of posts on Friday when I give you a play-by-play of my beach shopping adventures!
Can you tell we are psyched to be in the 85-degree weather?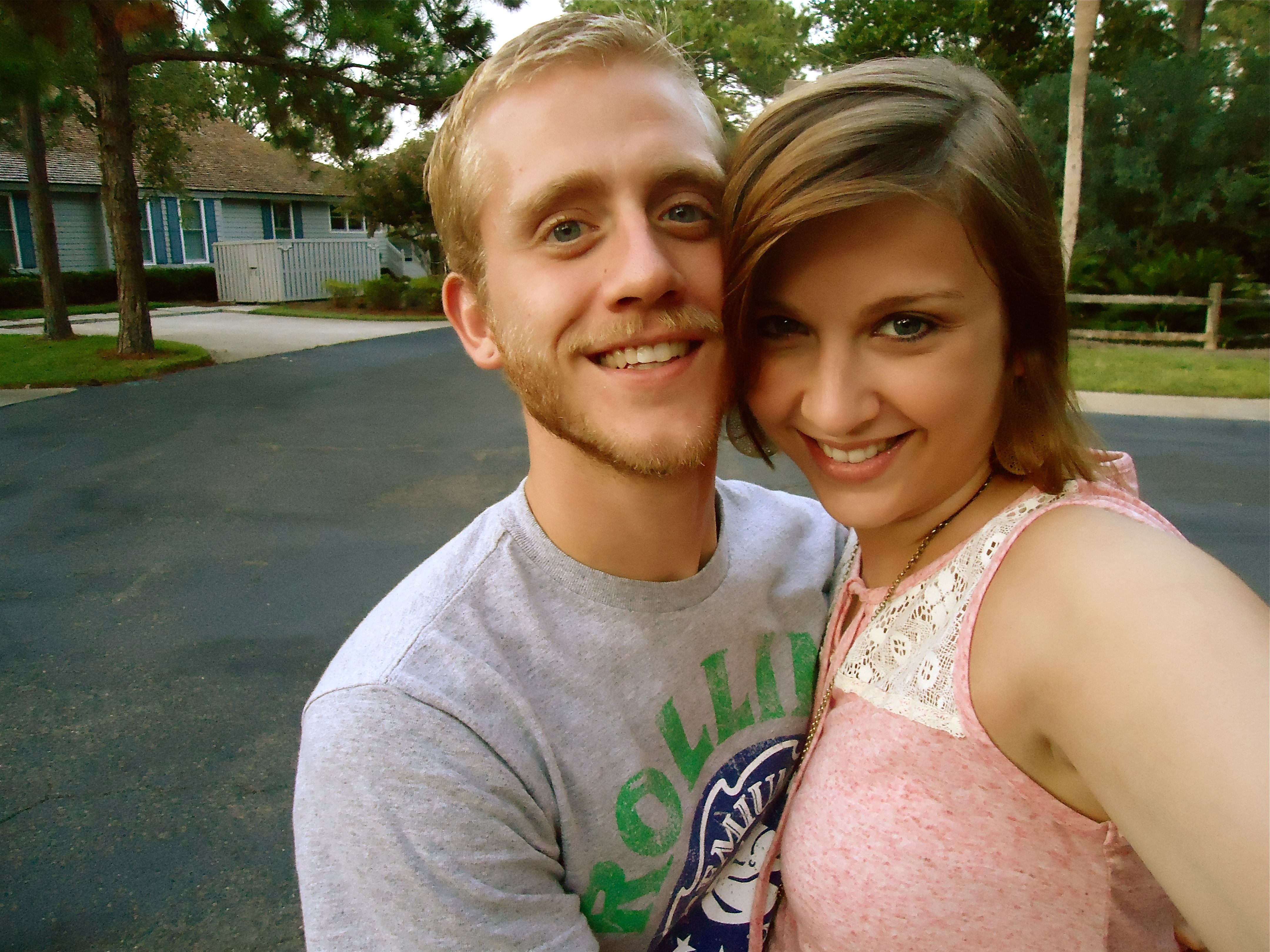 The wacky guy behind me is my younger sister, Kat's, roommate – His name is Bryan. Love that kid.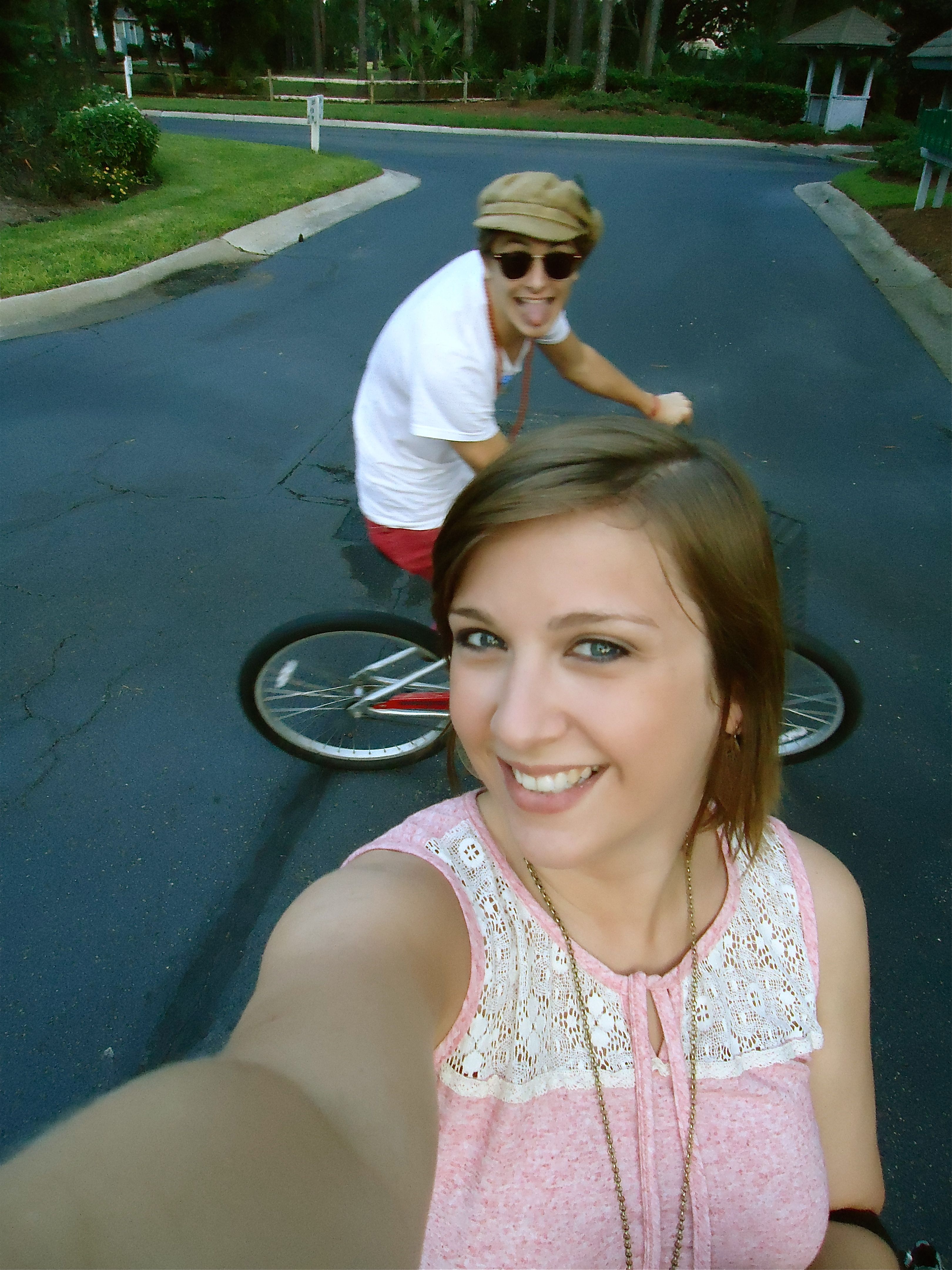 One night mid-week, the four of us decided to check out one of my family's go-to Hilton Head attractions – Harbor Town. It's a quaint little shopping center nestled along the curve of a marina. There are restaurants, art galleries, trinket shops and a general store with all the little things you might have forgotten (ex. shampoo, suntan lotion, Sweettarts…Okay, maybe that last one's not so imperative).
It's also where the lighthouse is – A building my sister and I have climbed countless times, even though the view hasn't changed for as long as I can remember. It's tradition to climb to the top though! I was excited to share the memory with John this year, although I think his favorite part was flattening a penny in the machine halfway up the indoor staircase: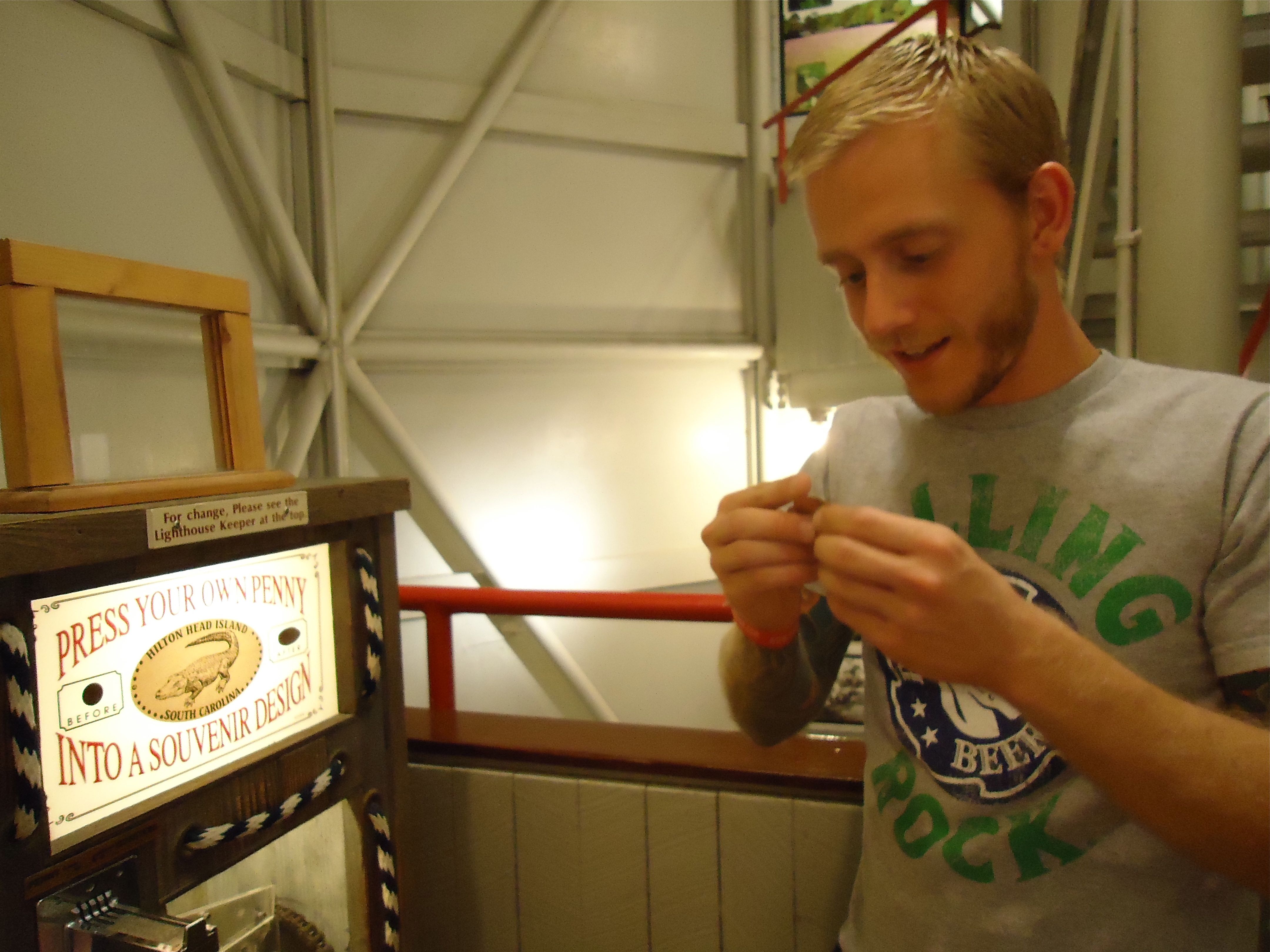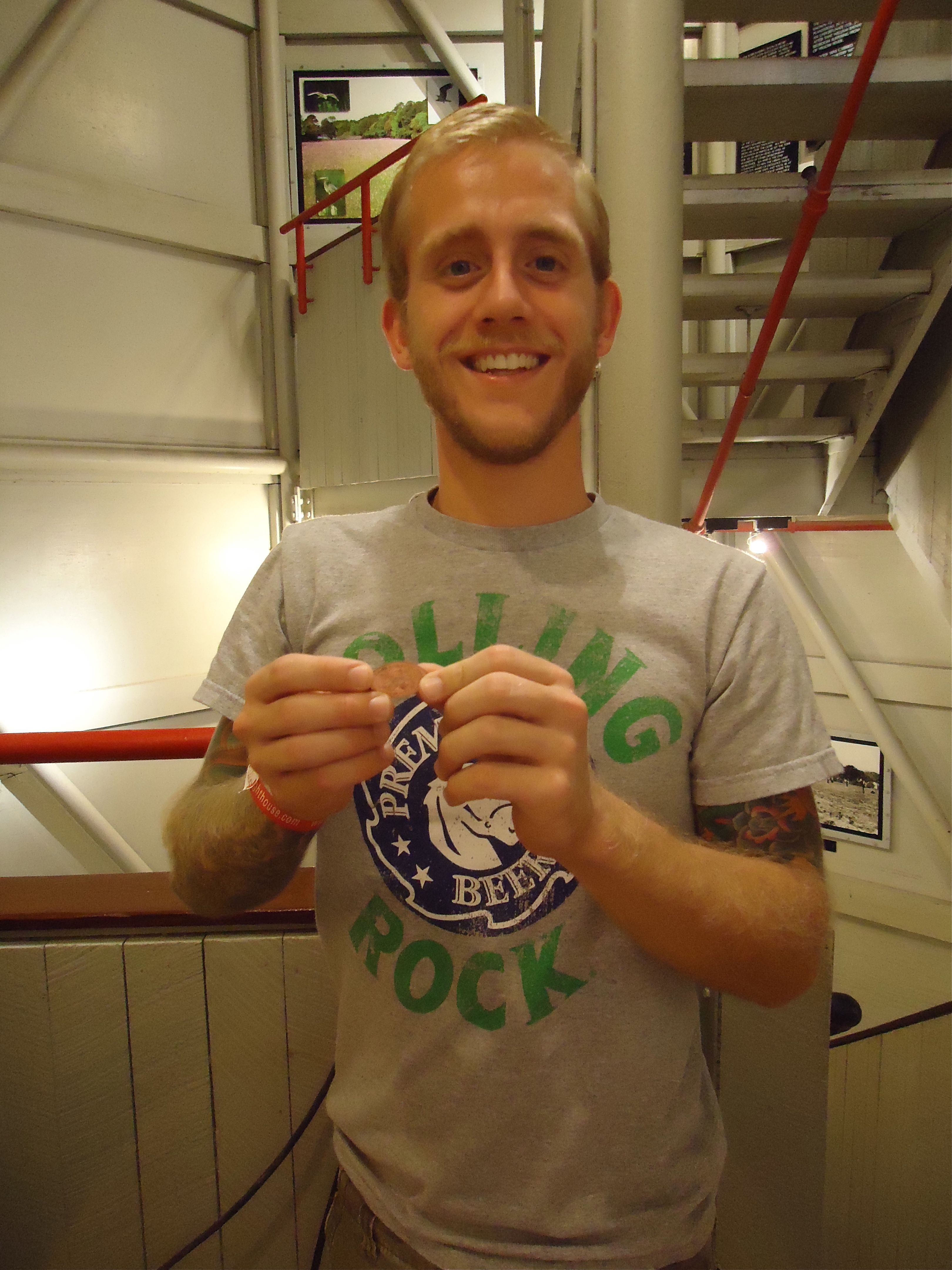 But I always enjoy the view from the top…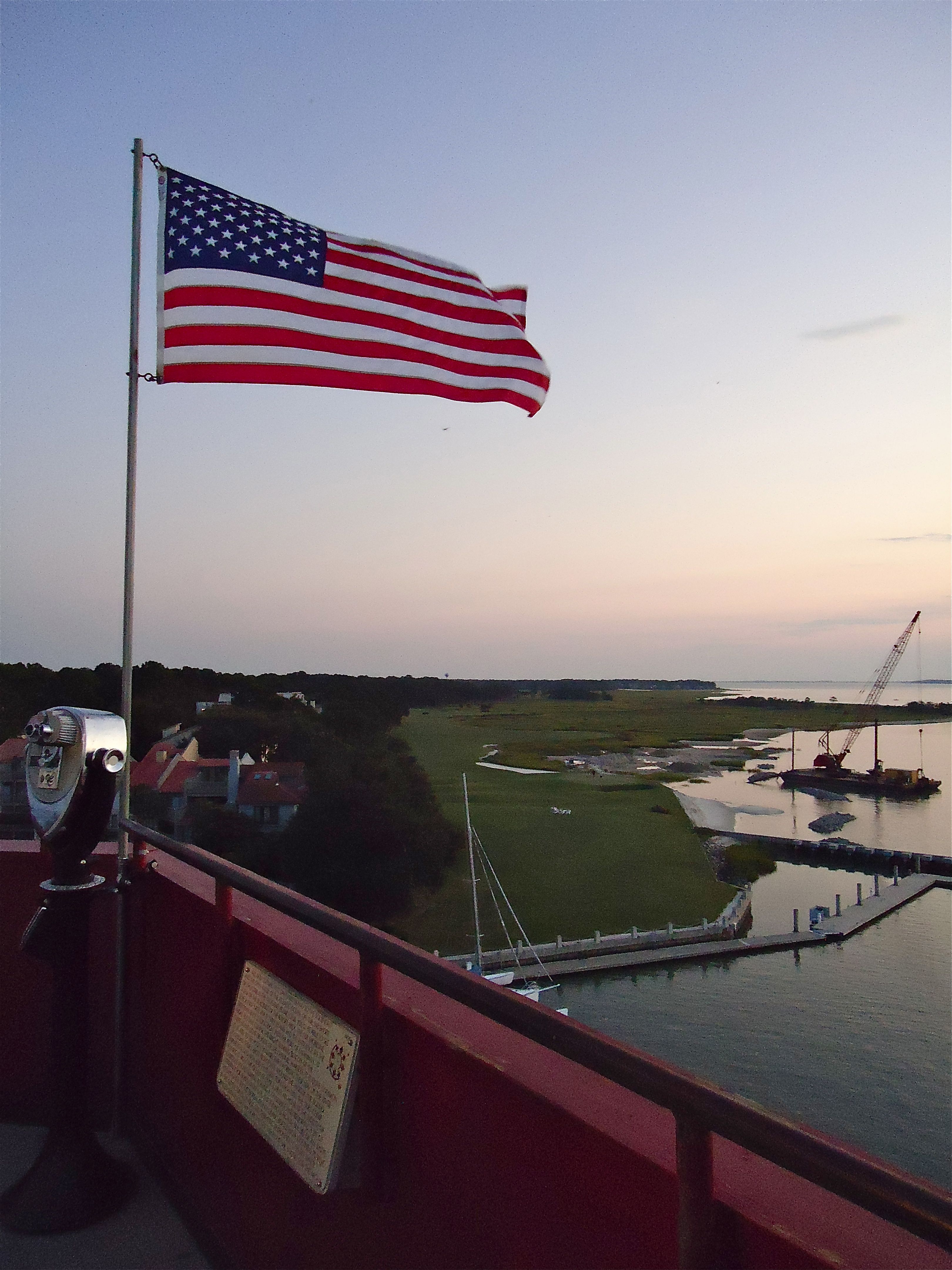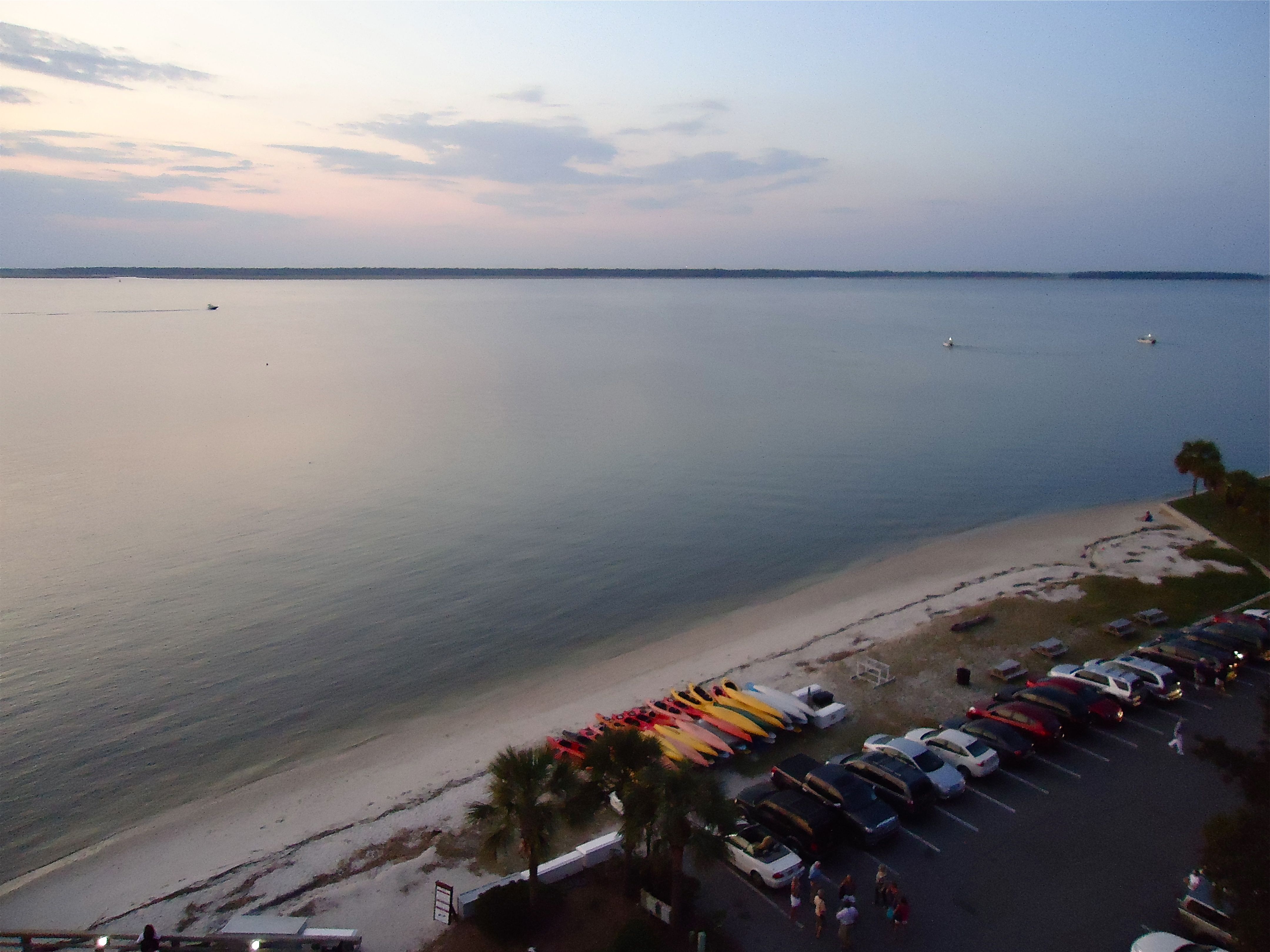 We took a couple of quick minutes to snap some photos and then headed back down for ice cream (also a Williams family tradition).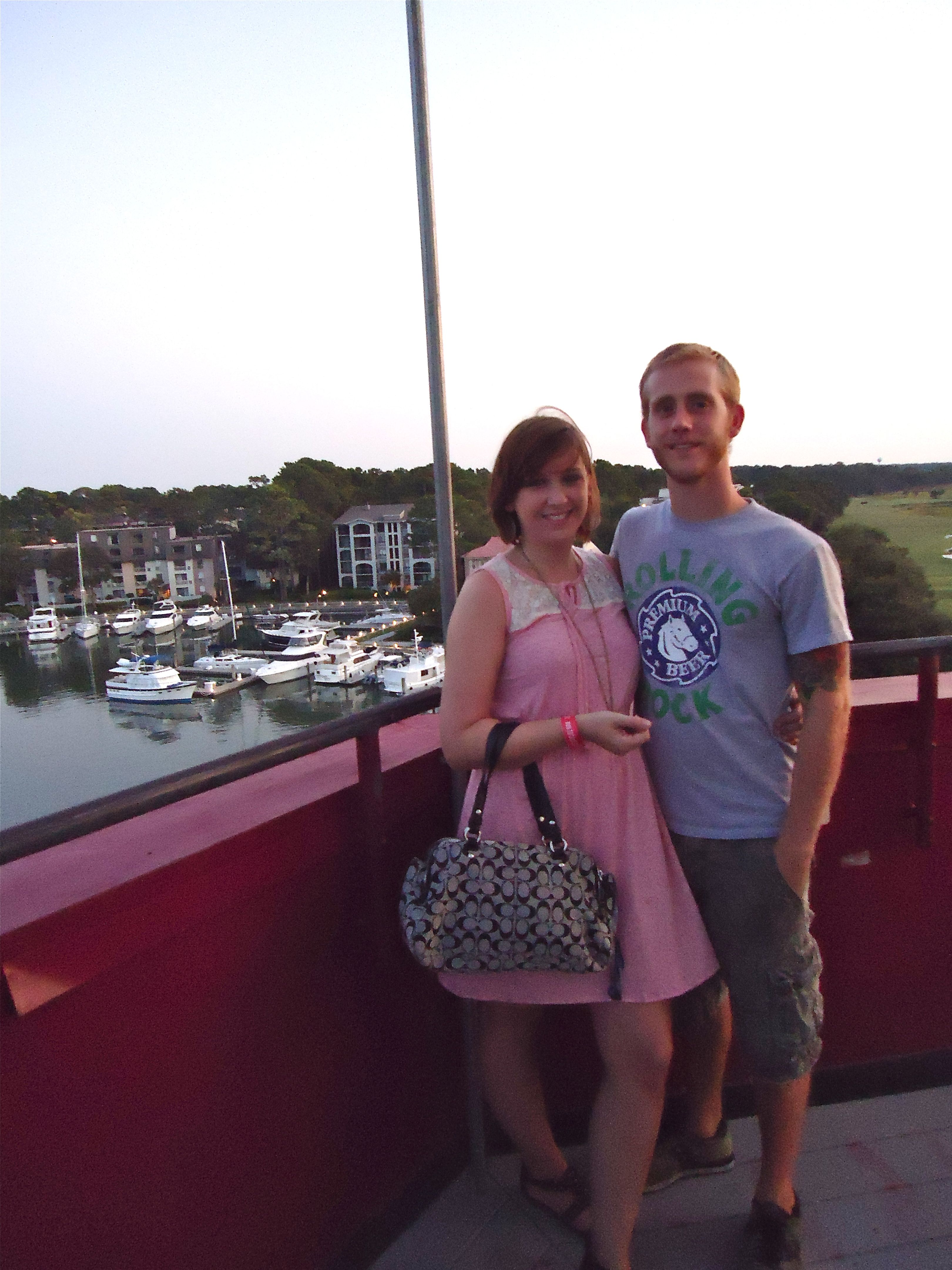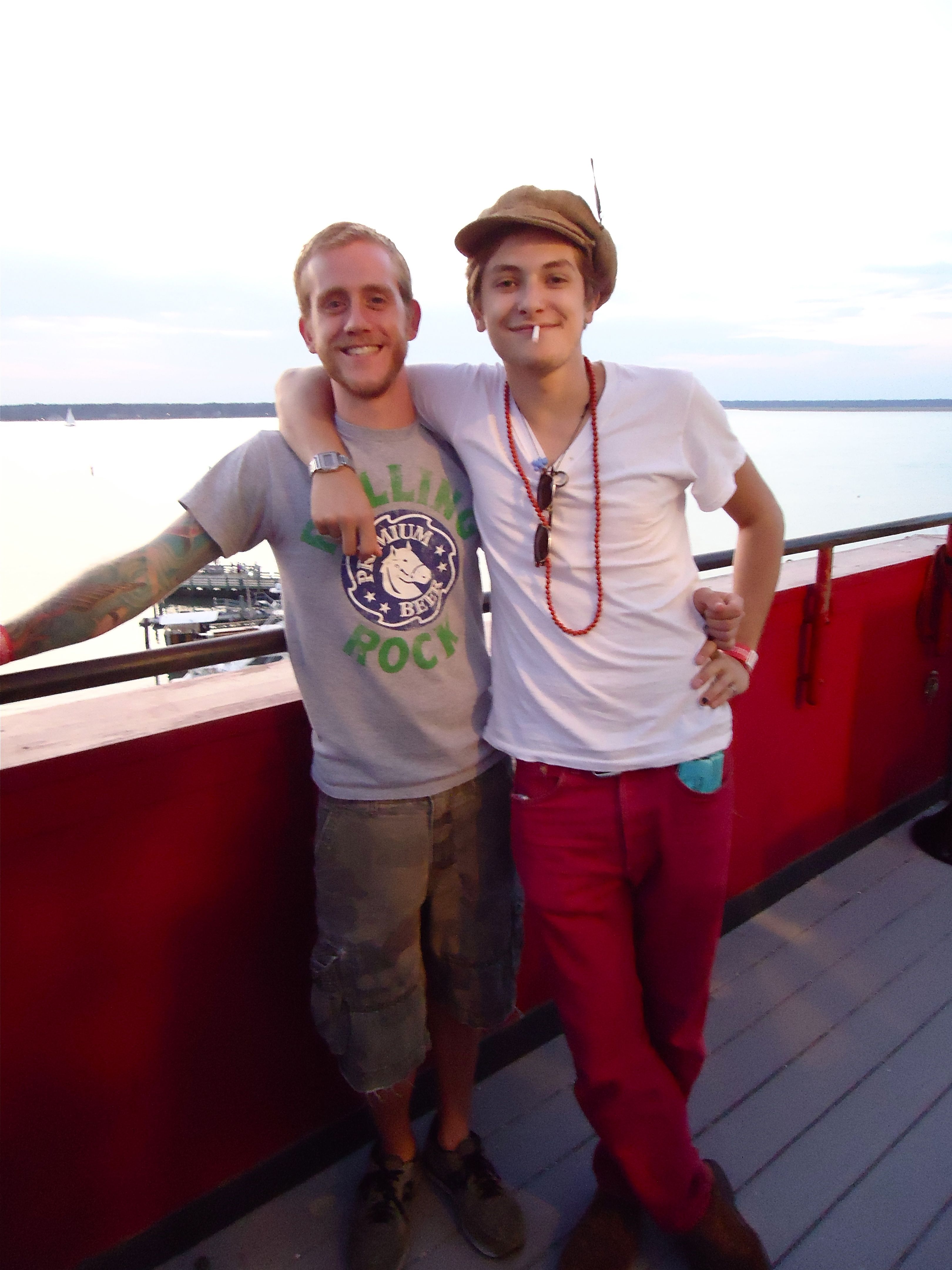 The next day Kat, Bryan, John and I headed to a place called Shelter Cove – This is very much like Harbor Town, with shops and restaurants surrounding a marina for boats. I think our favorite part of the spot was the playground though. John has been searching our hometown for a seesaw for ages, and was pretty pumped when we stumbled upon one on this day trip!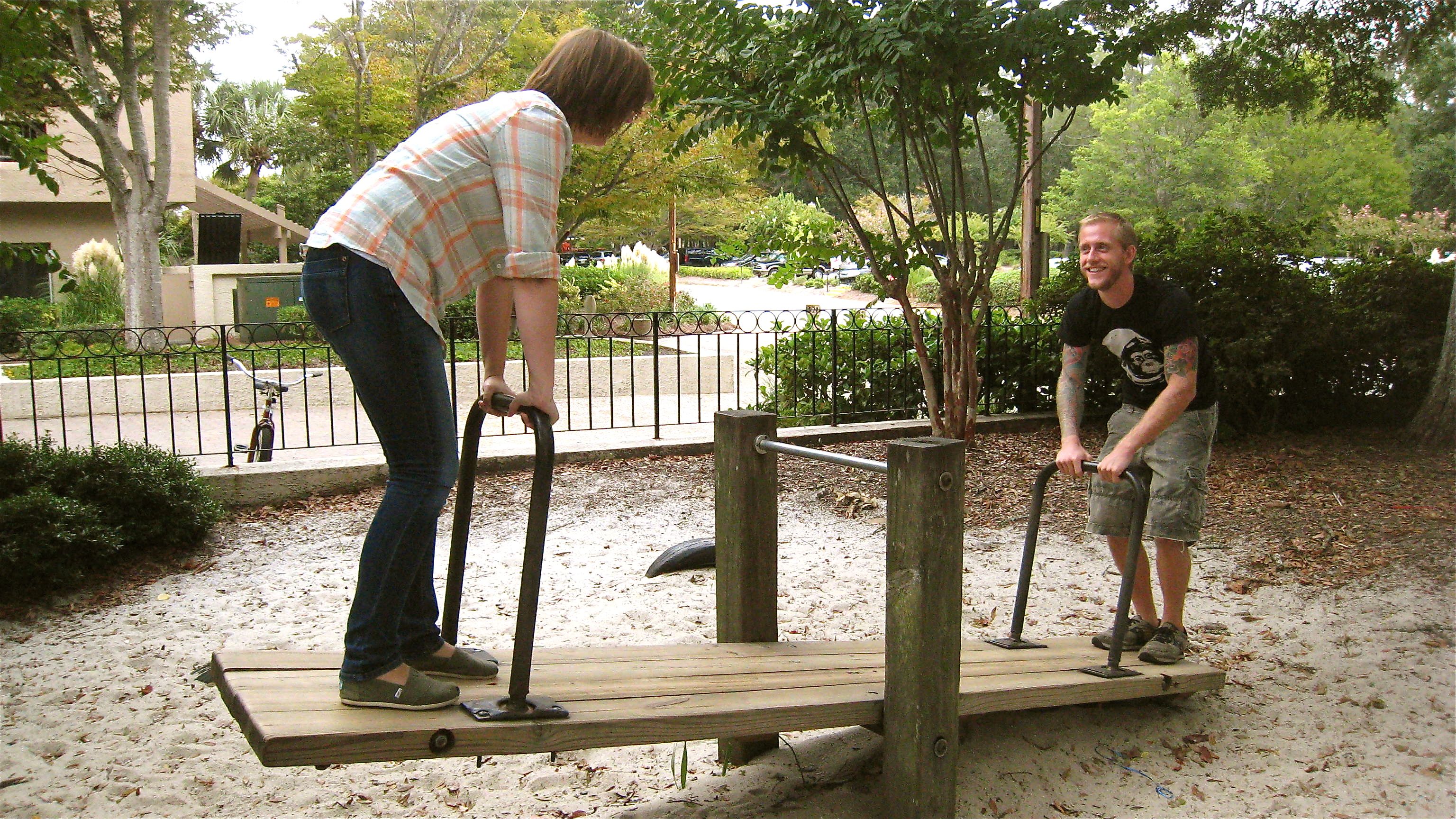 There was also a slide and some swings. What more could a pack of twenty-something "kids" want?! We are young at heart…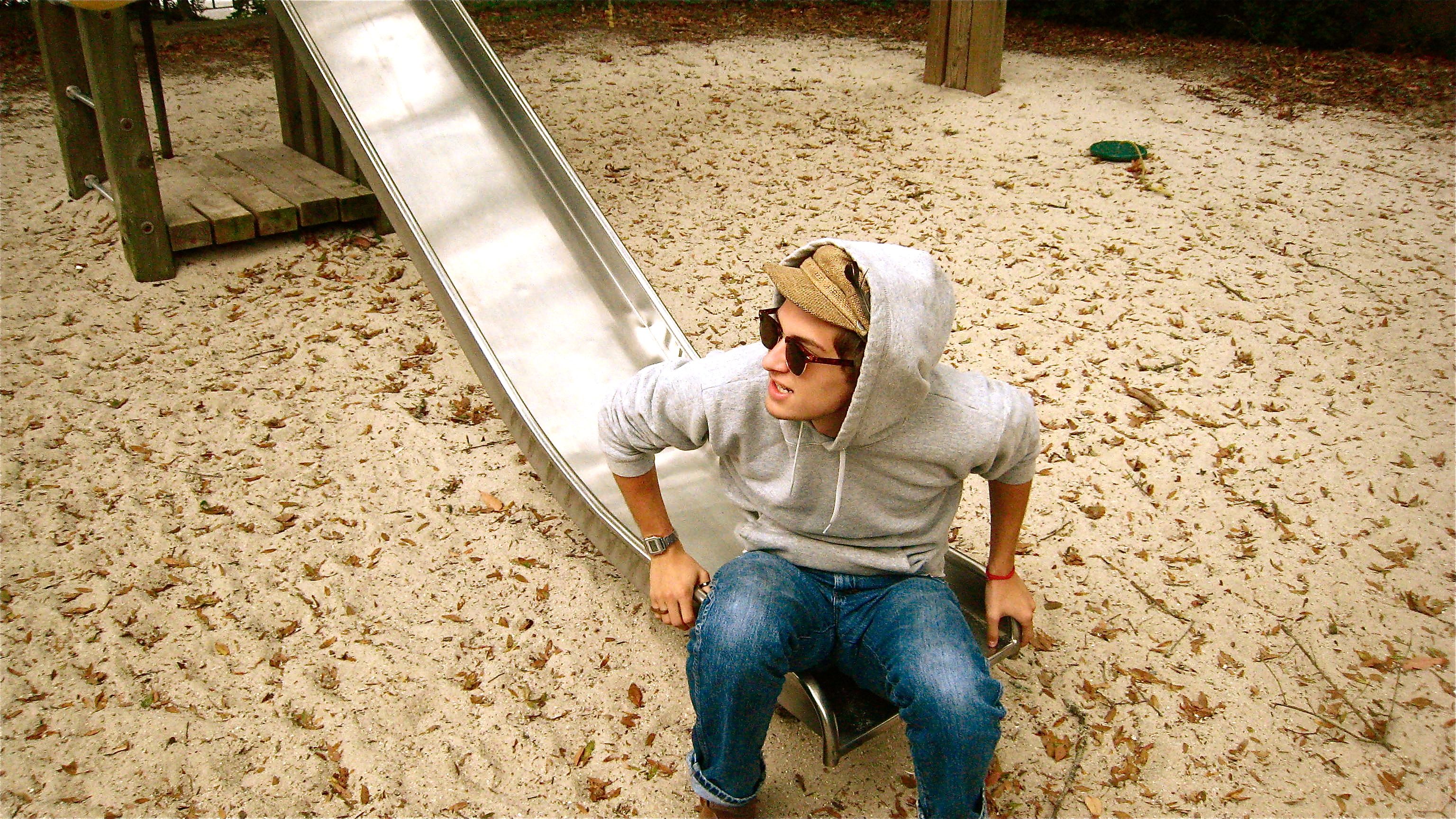 We were trying to balance the teeter…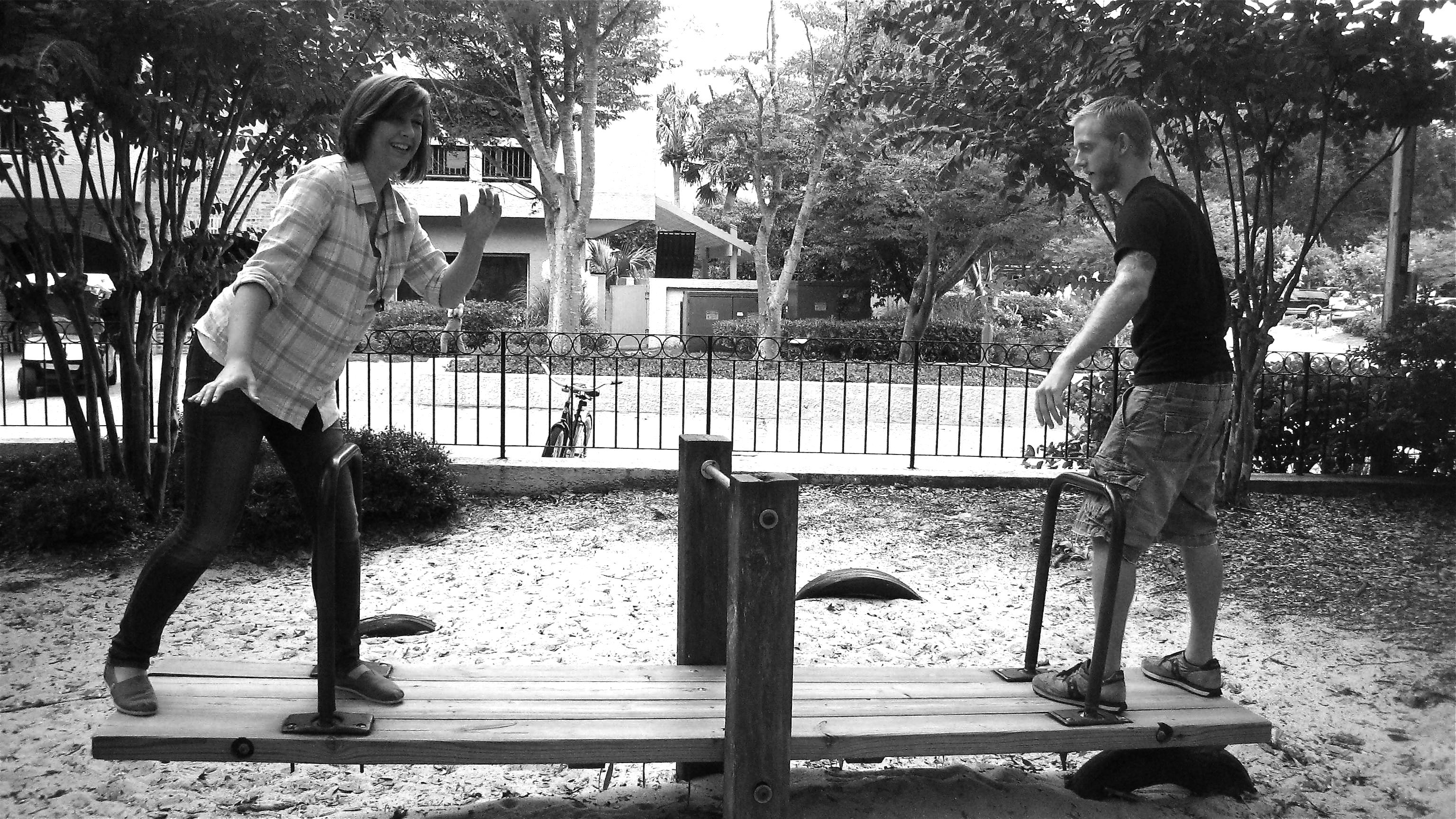 Time for Kat to try! (with a little "help" from Bryan)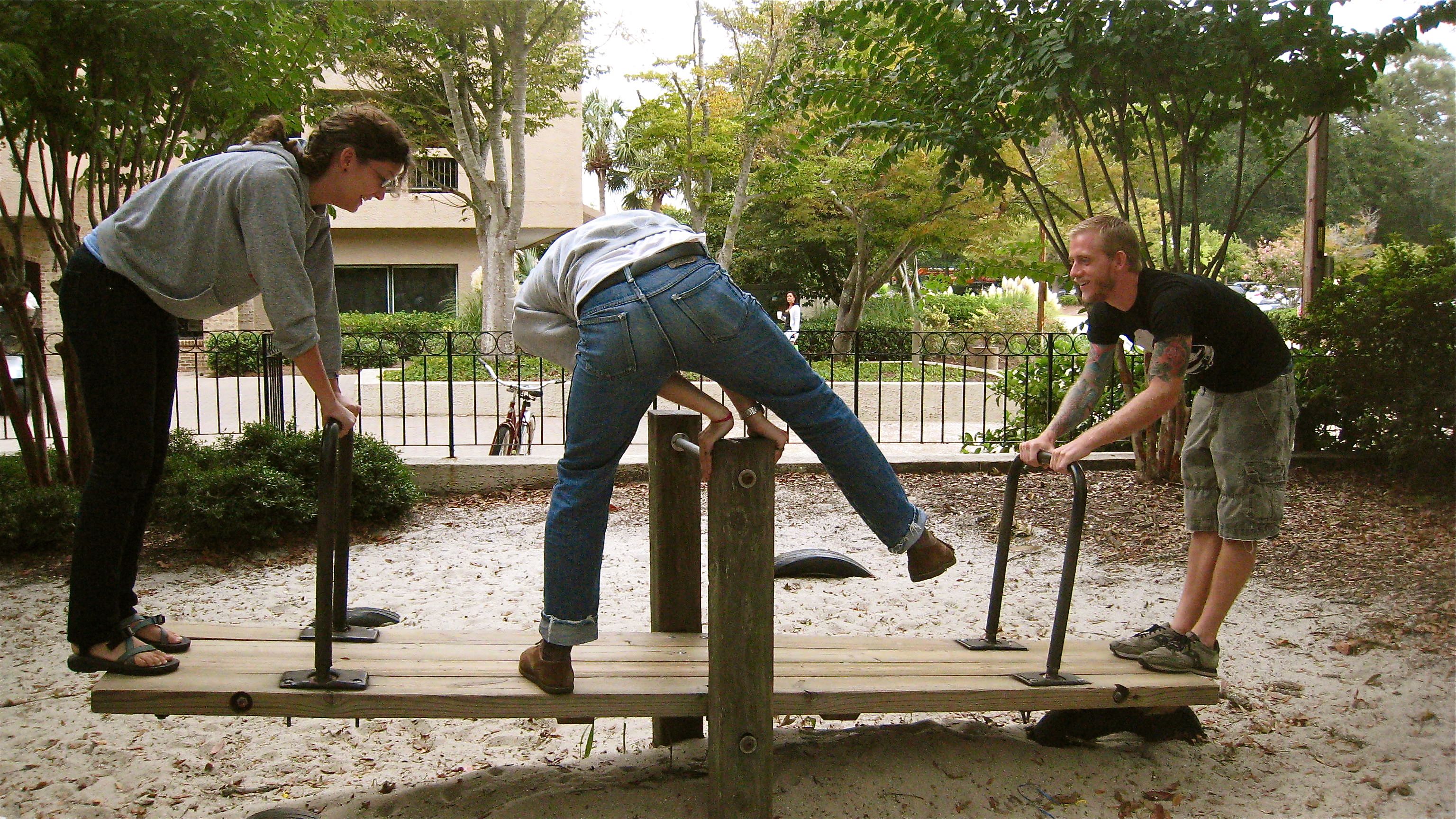 I just realized that there have been no photos of Kat so far! Well, if my parents are camera shy, my sister is camera PHOBIC. I usually get a shot of her poofy hair rather than her face. The photo above and the one below are rarities and show the true power of Hilton Head joy.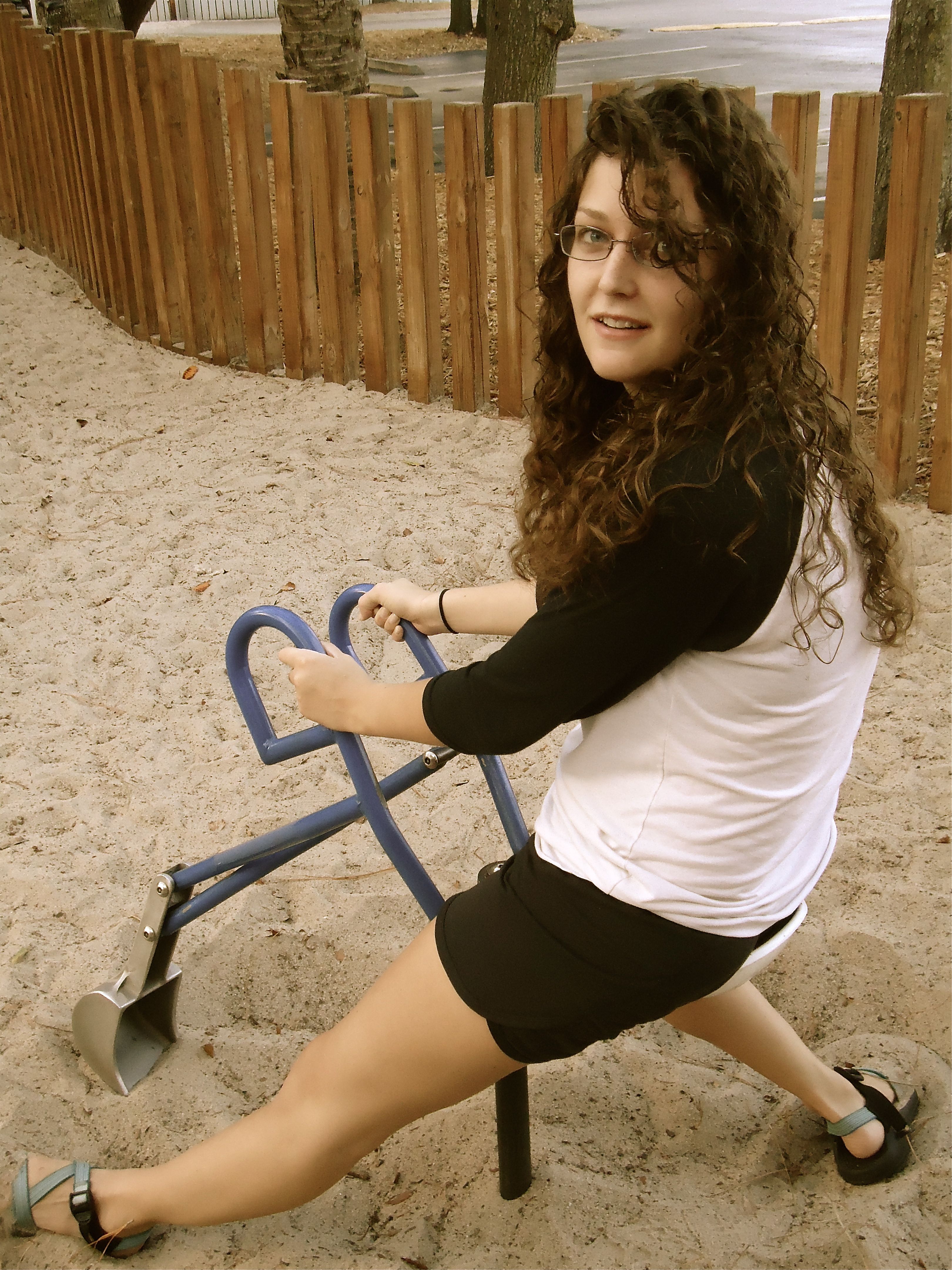 This type of photo is the norm – At least she has incredible naturally-curly hair to look at when she won't show her face: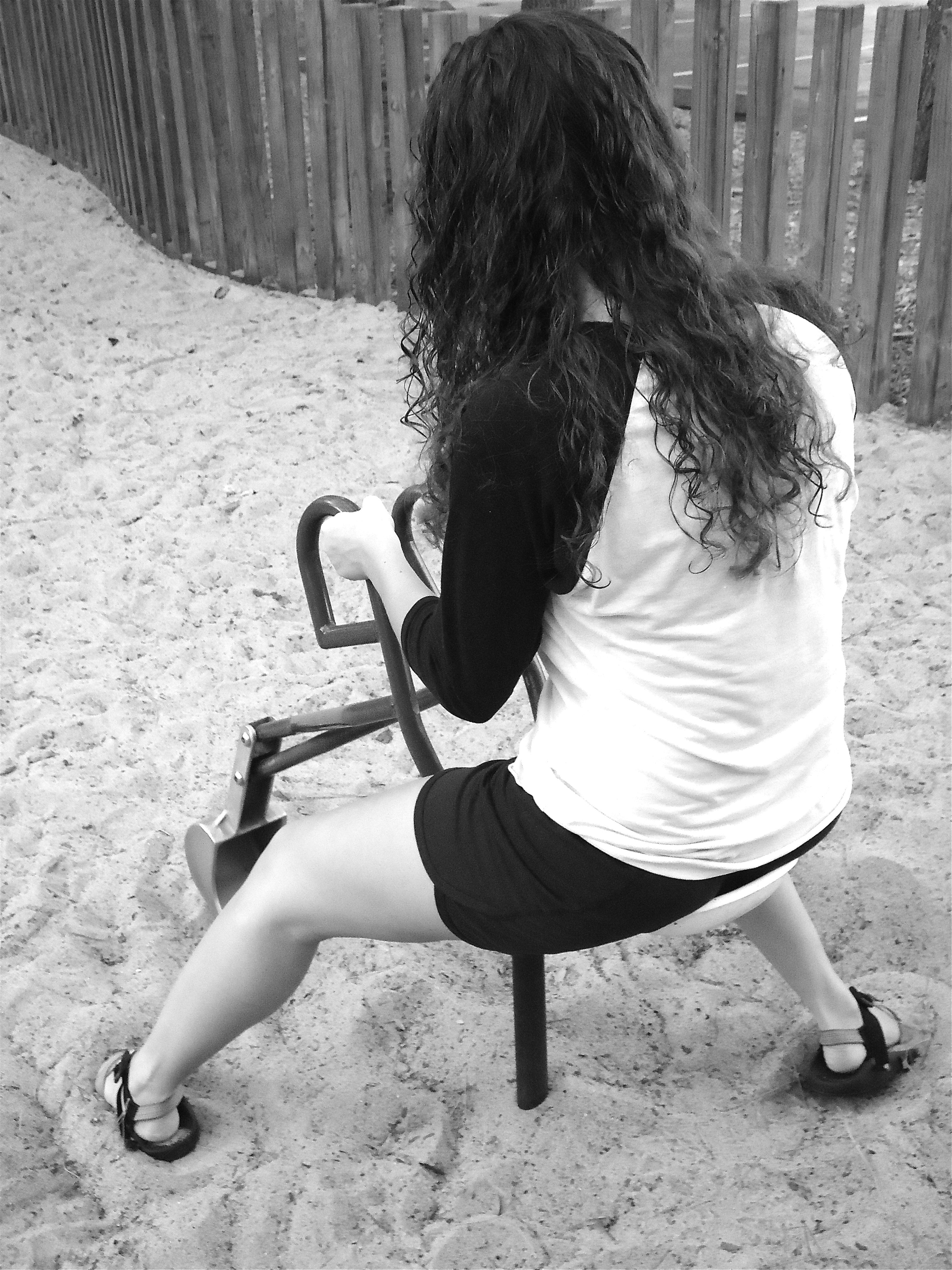 Notice a sneaky boy up on the monkey bars over my shoulder to the right?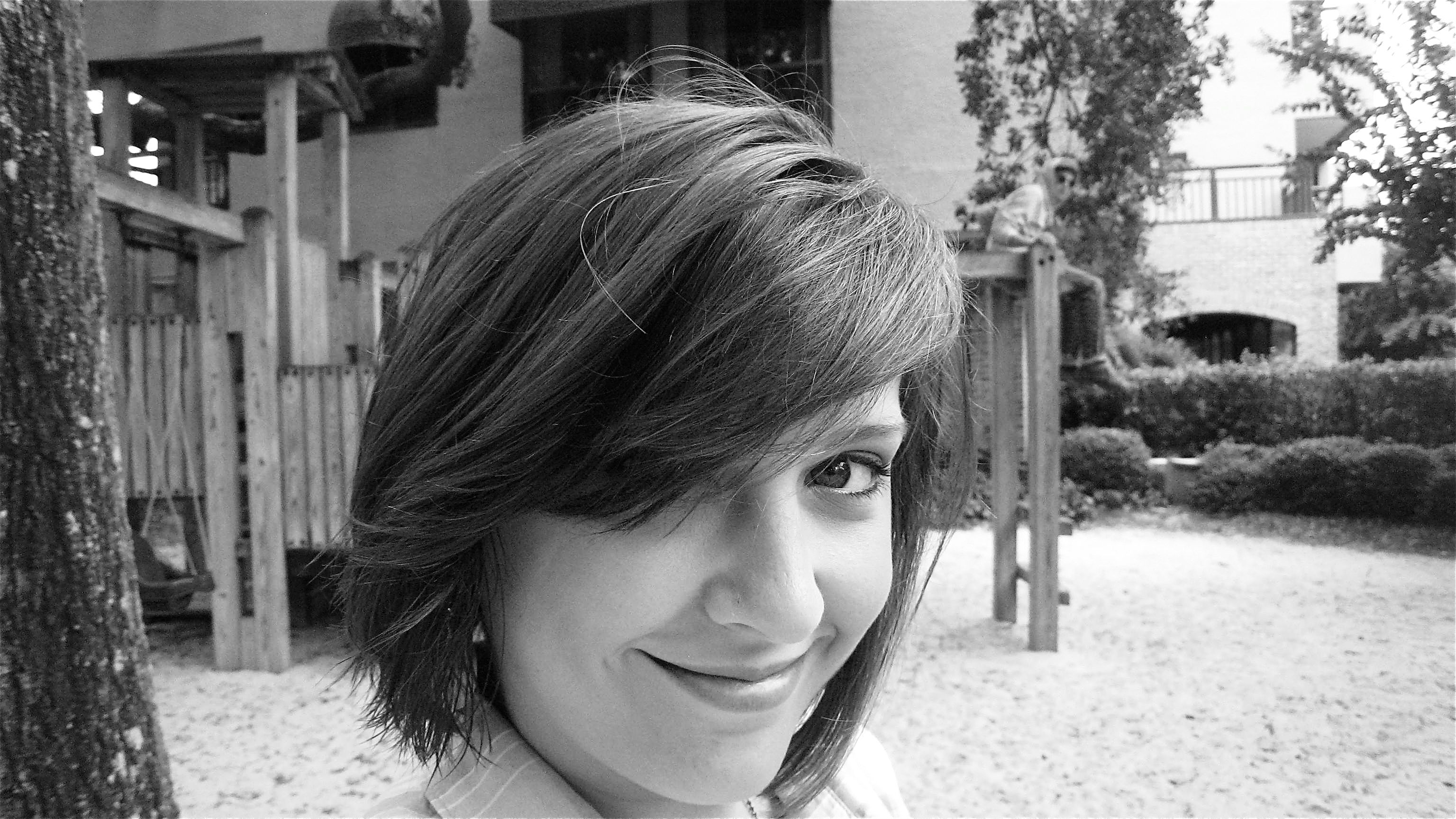 Time for one last trip to the beach…Unfortunately the clouds rolled in preventing another long morning in the sunshine, but it was a good chance for a photo op anyway!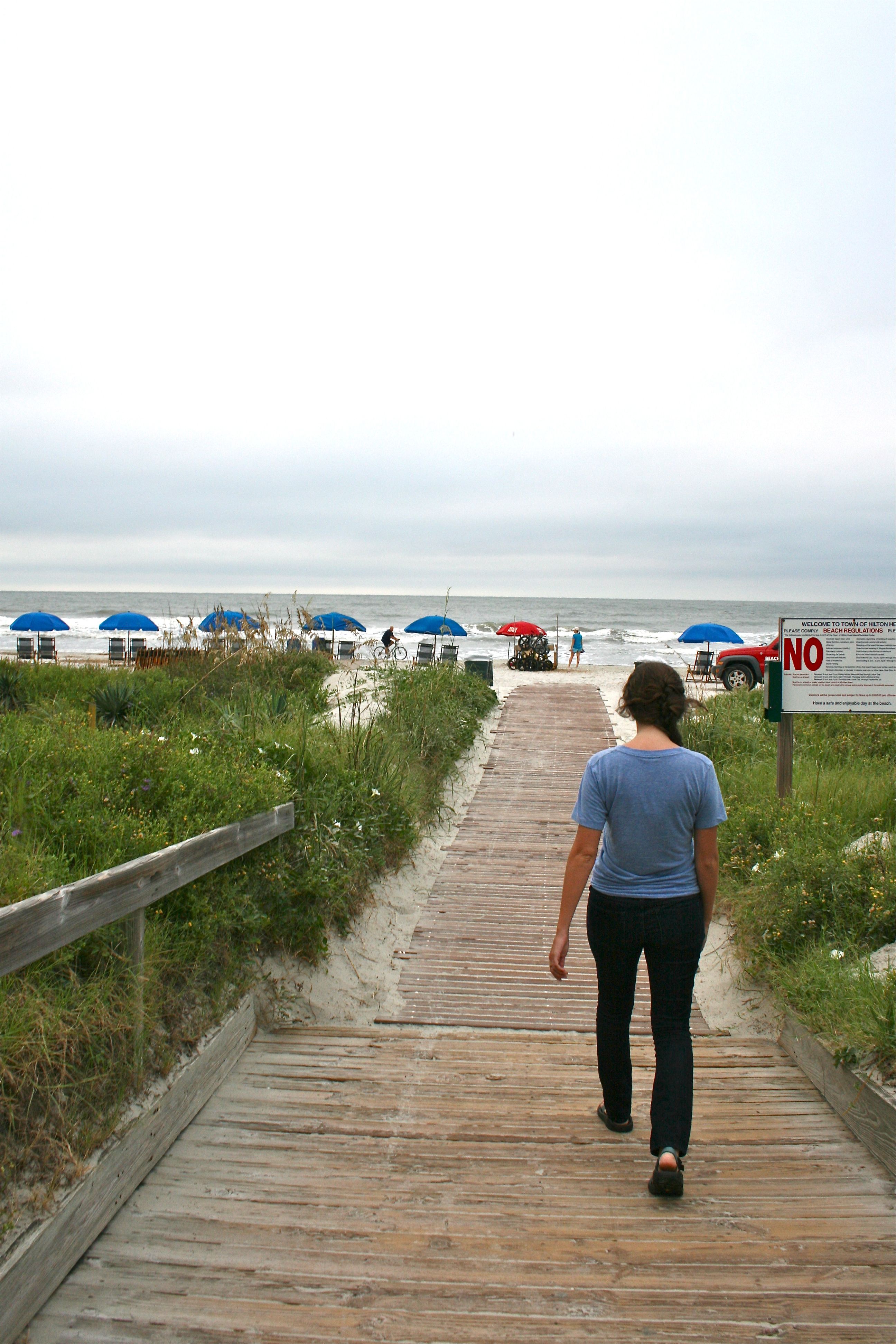 Despite the chilly air and overcast sky, the ocean still felt like bath water. So tempting.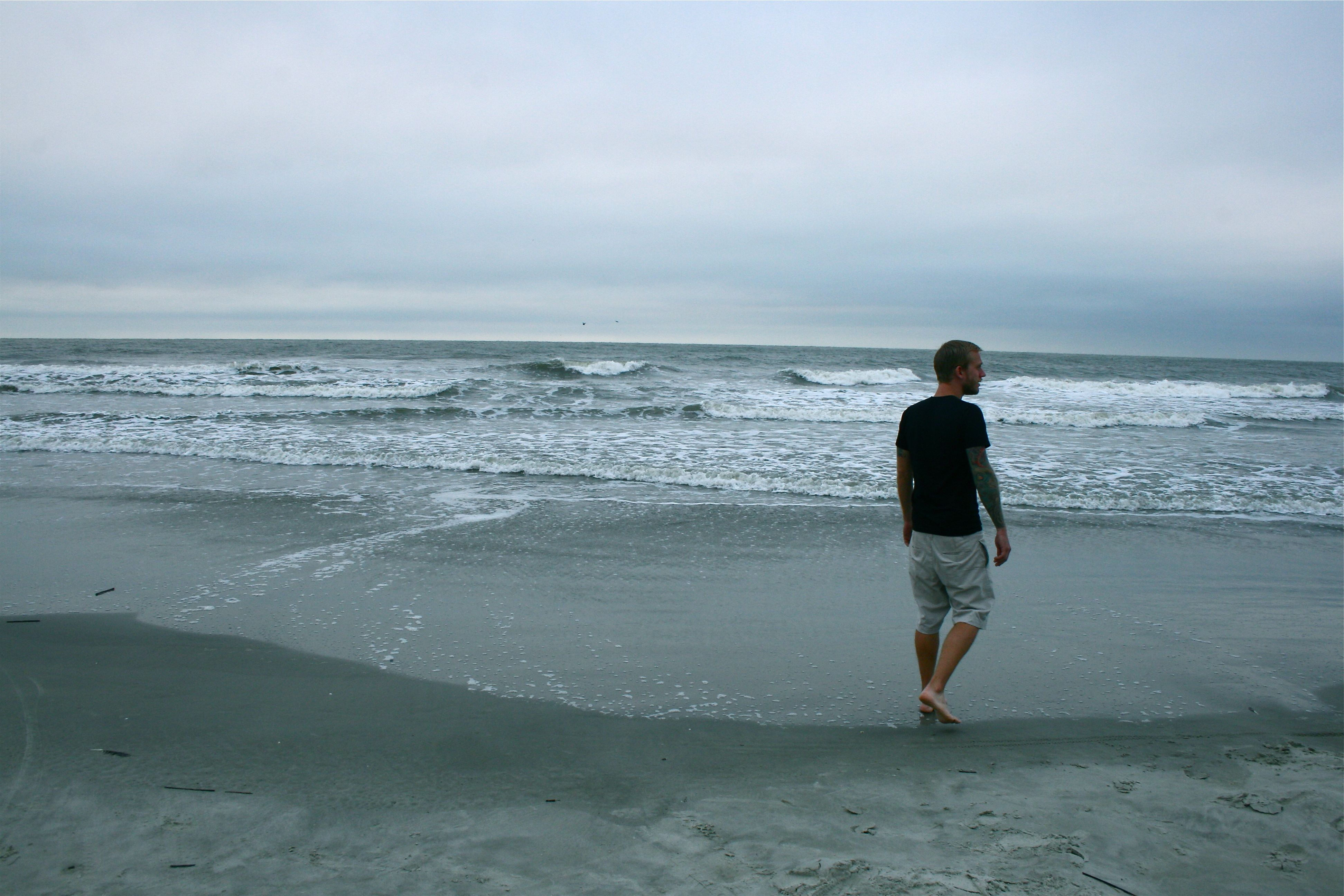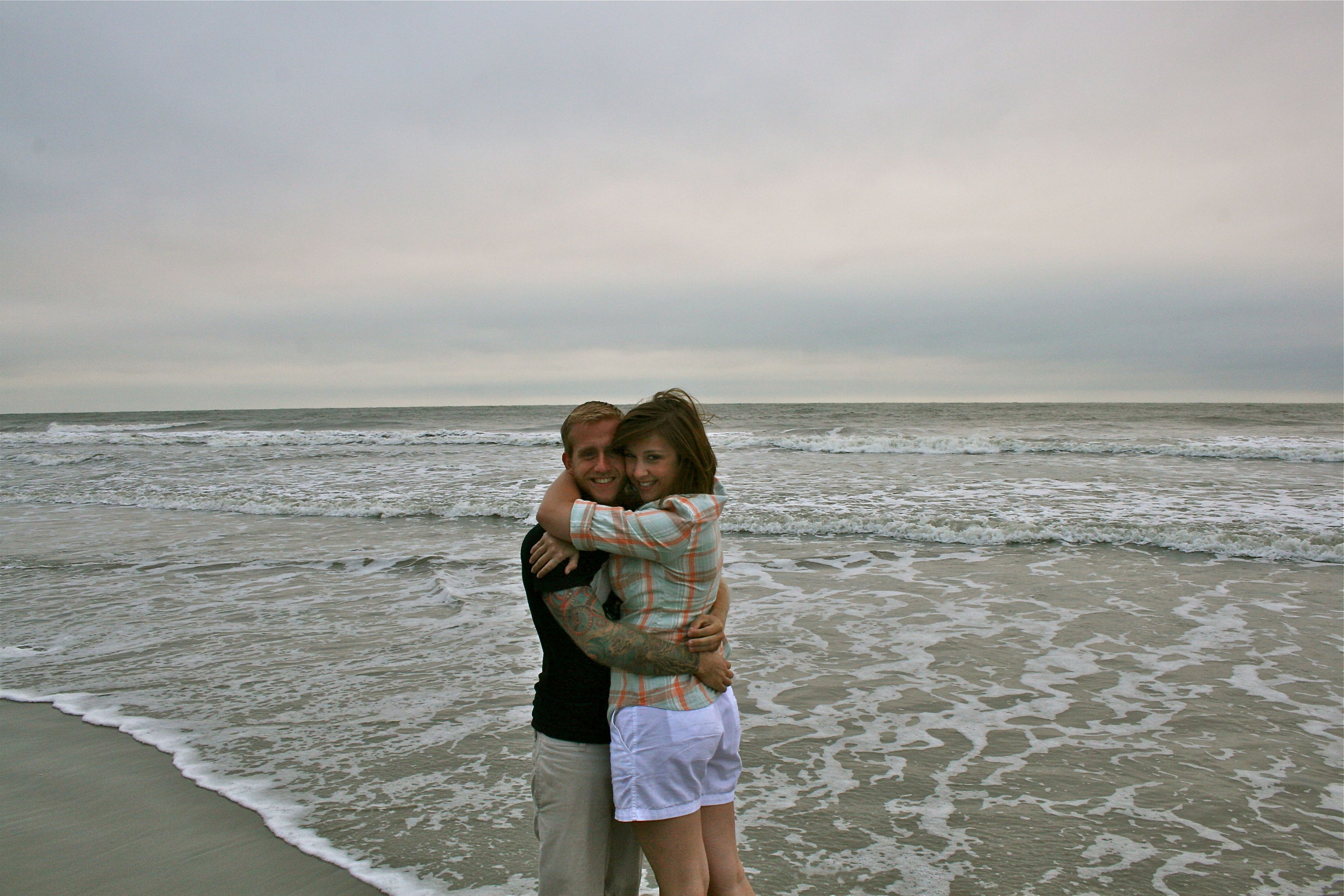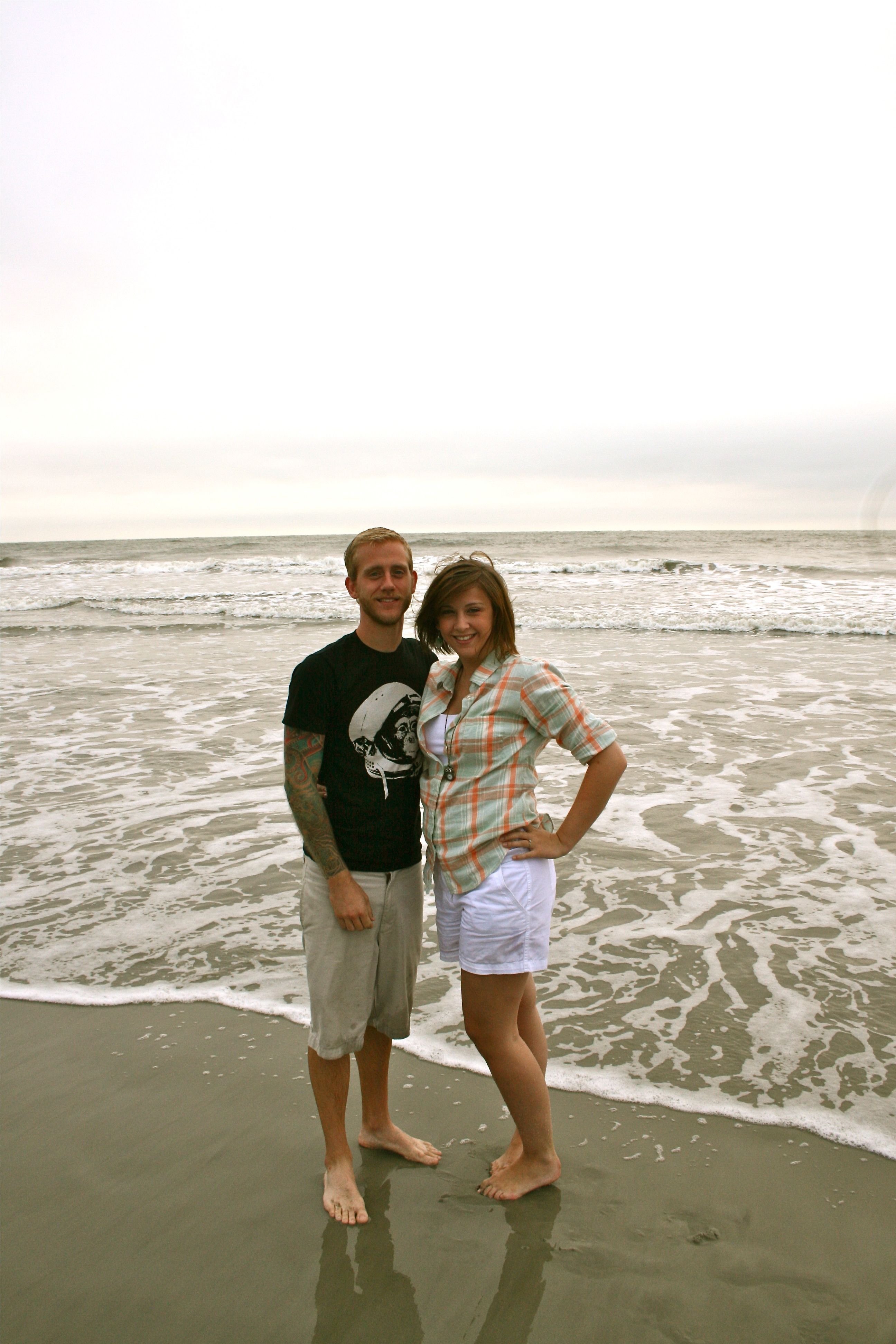 Hope you enjoyed seeing a little bit more of us! I am almost ALWAYS behind the camera in day-to-day DreamGreenDIY posts, so I figured it was high time you met the person behind the scenes. It was a really nice break and John and I appreciated the time away from routine, but it's back to reality. Luckily, our reality is pretty darn ideal 🙂
But before we say goodbye to playing in the sand and surf, here are a few last photos of the beach and our friends the dolphins (seen as little fins and noses along the water line).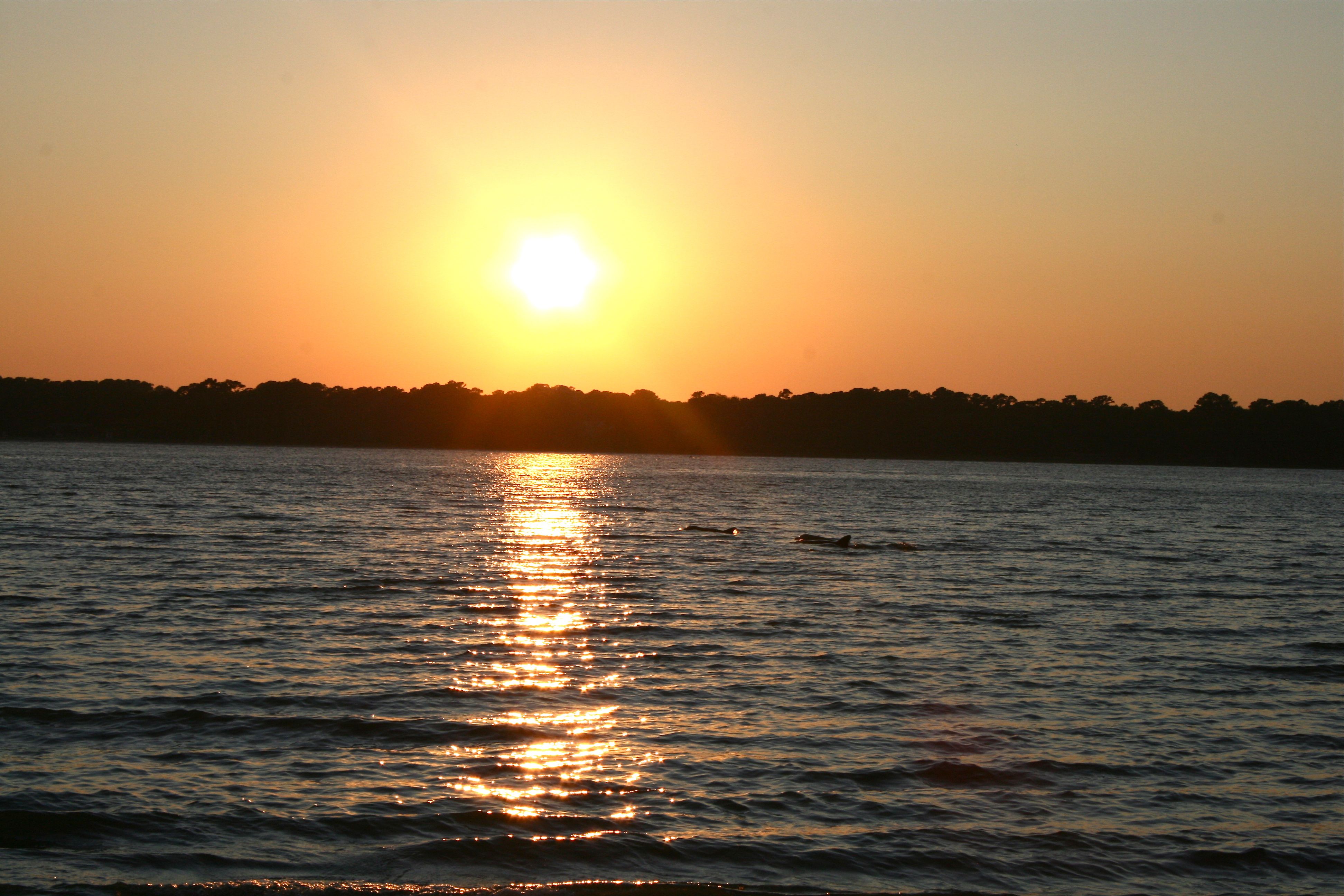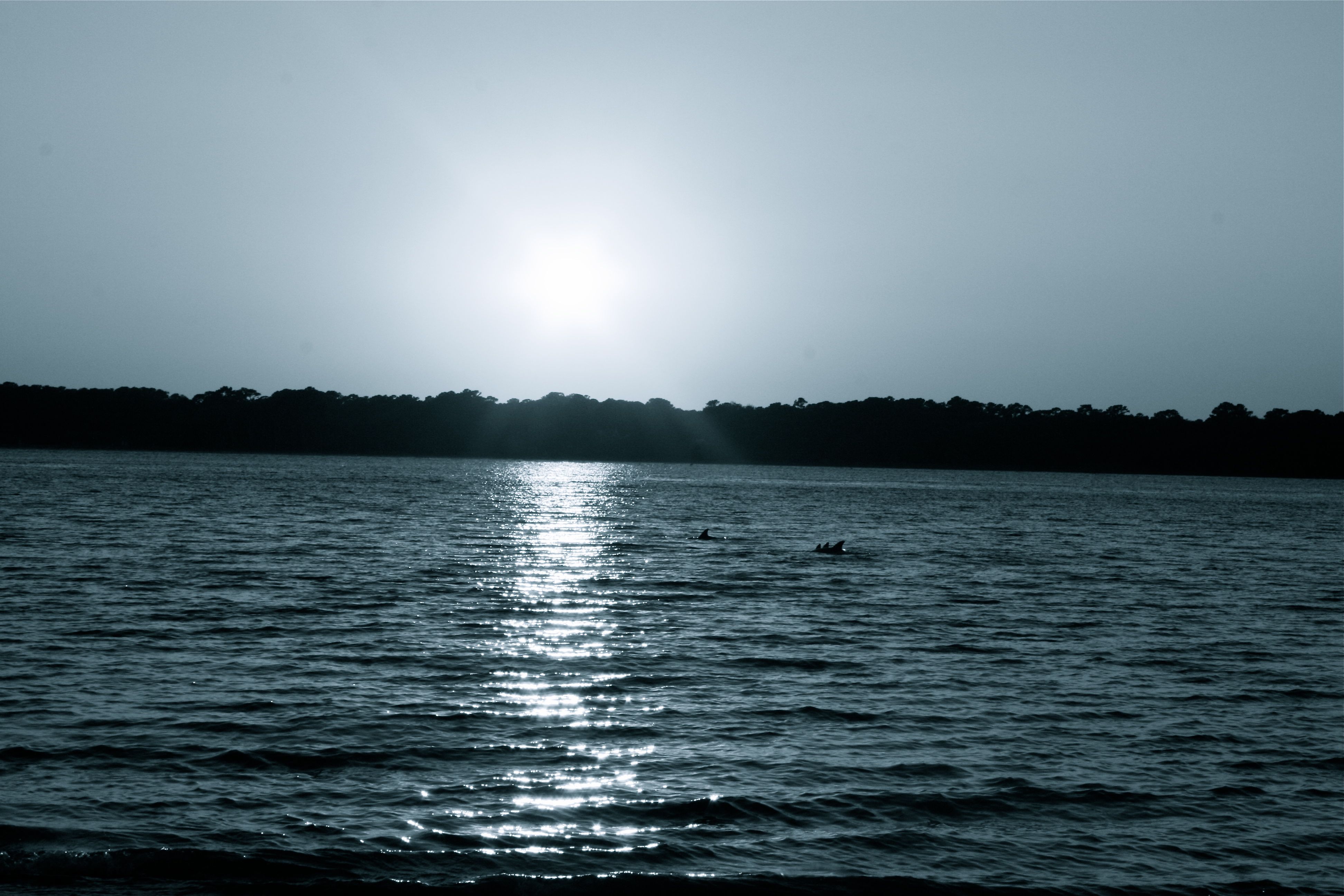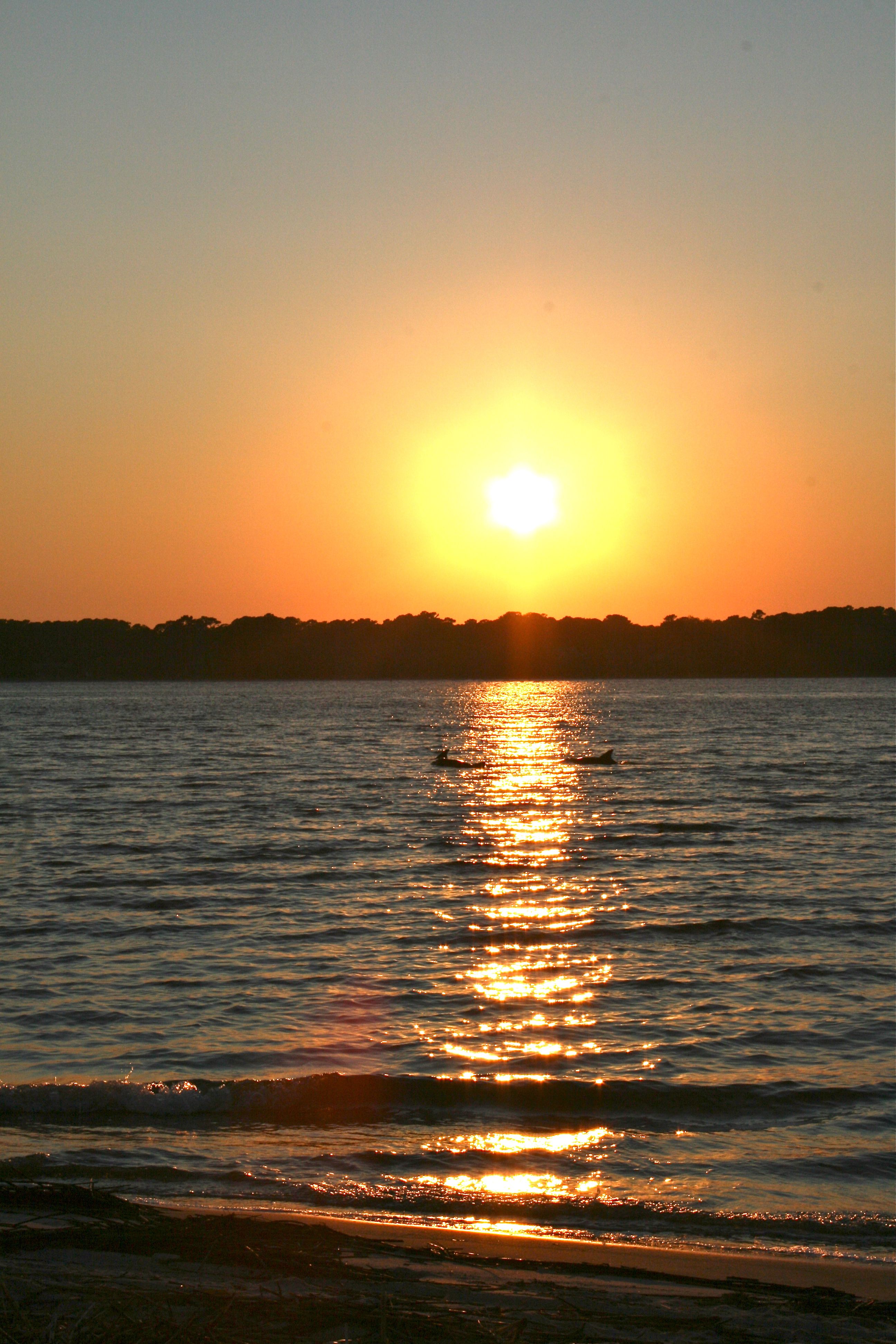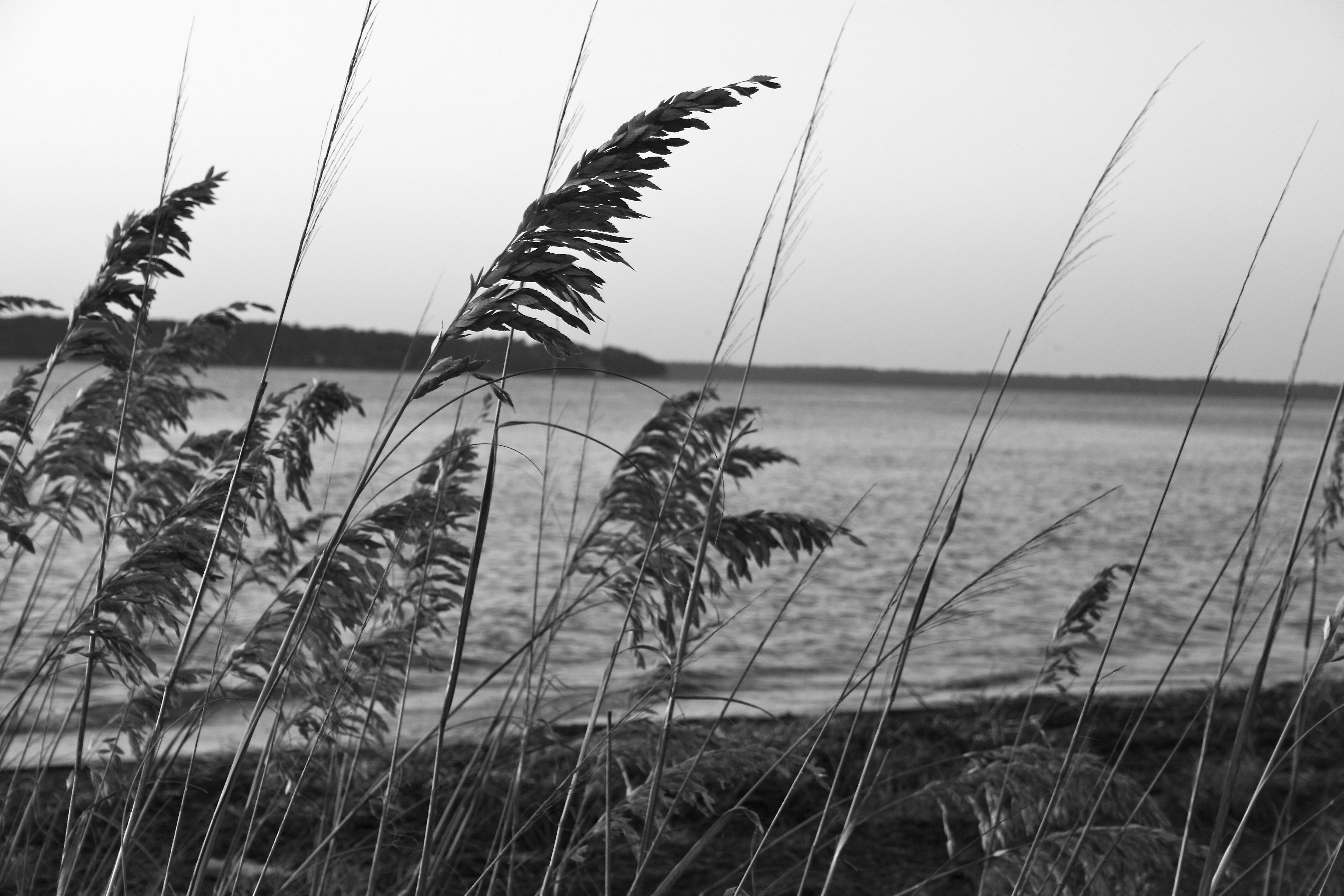 And finally, here's an evolution of the sunset our first night at the beach. It went by so quickly, but it was breathtaking. Why do sunsets always seem more vibrant and picturesque when viewed over water…Enjoy!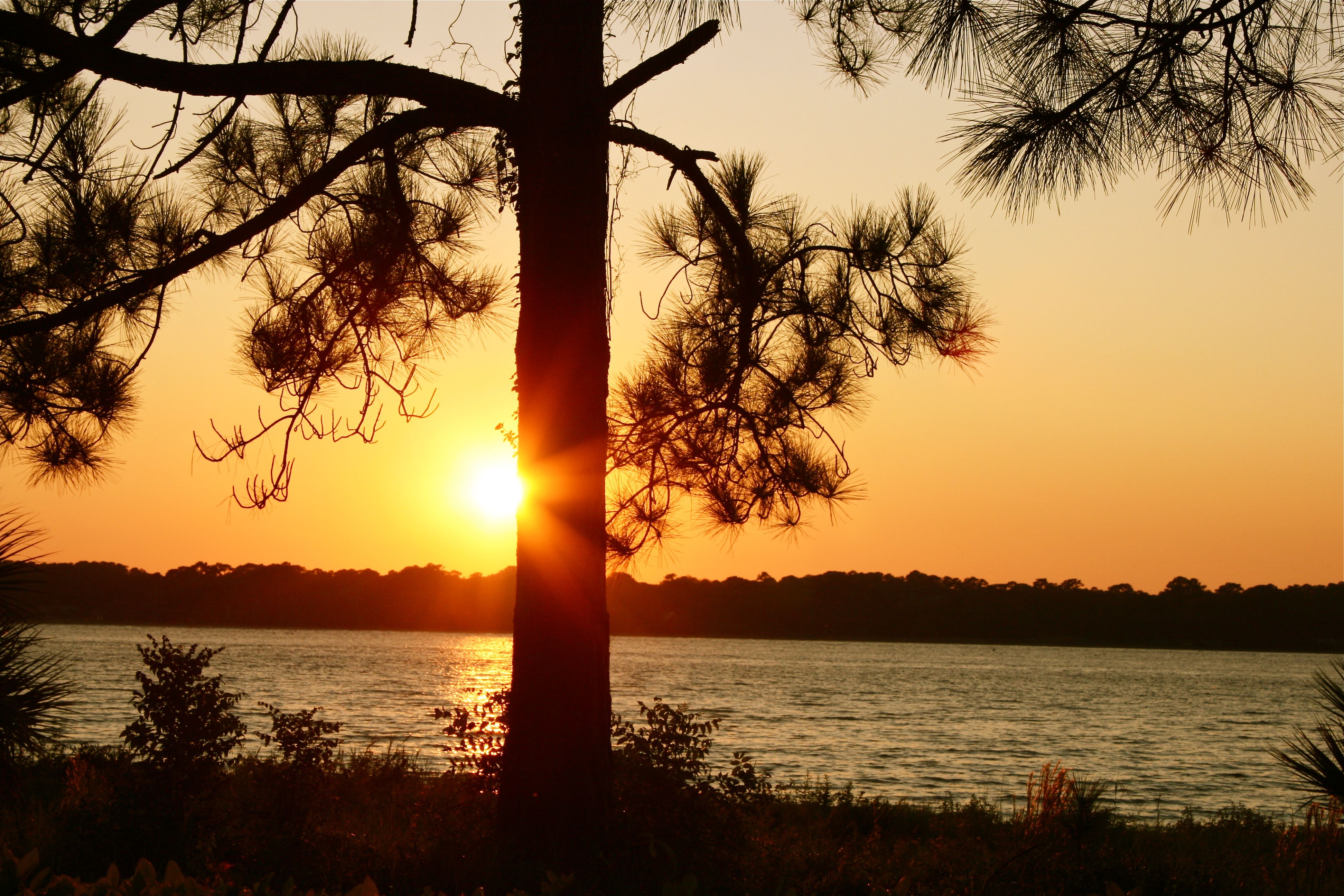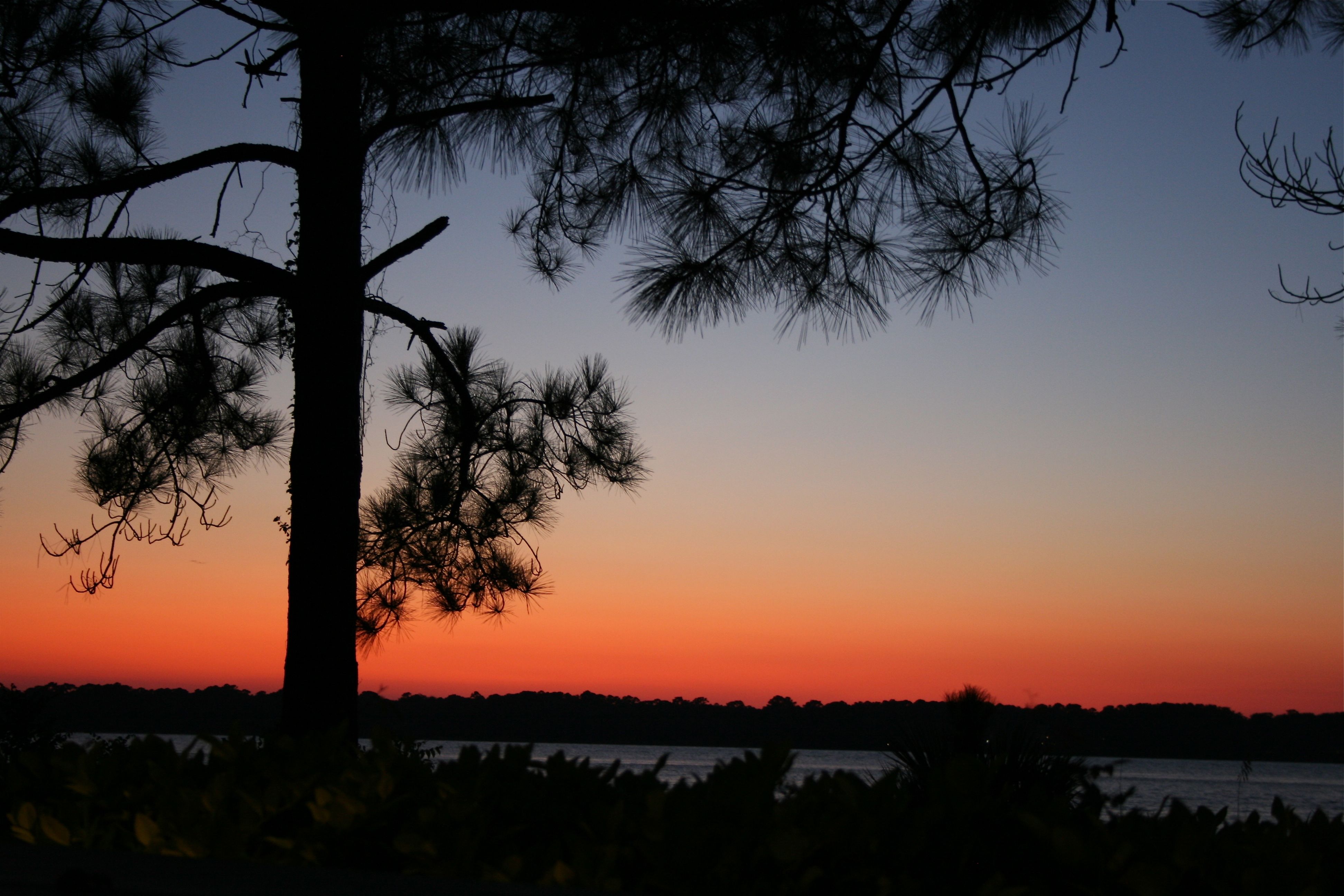 Stay tuned Friday for a rundown on my beach shopping haul away – We're going to explore Home Goods, a local rock shop and a thrift store.
Have a great day!