Before I get into this 32-picture post about my shopping experiences at the beach last week, I have a bone to pick with you guys…Why didn't anyone tell me that I was two whole days off in my "First Day of Autumn" exclamations?! I would have bet my life that it was on the 21st and I must have spouted off about it on this blog at least a few times. But in fact, that special day is TODAY!!! I am super excited to ring in this "holiday" and can't wait to see what our favorite season brings us. But seriously, ya'll need to put me in my place when I am blatantly wrong!! I forgive you this time… 😉
But on to the real purpose for this post…
I will readily admit that I'm not a huge fan of shopping, at least not when it comes to the clothes variety. I tend to get a little overwhelmed and stressed. But I LOVE me some home goods shopping. Spending my hard-earned money on our nest just seems like a good and decent way to spend it. So when mom and I needed a little retail therapy during our vacation, where better to search out some home goods then at their local Home Goods store?! Duh!
Look at all the fall stuff that greeted us when we walked through the front doors…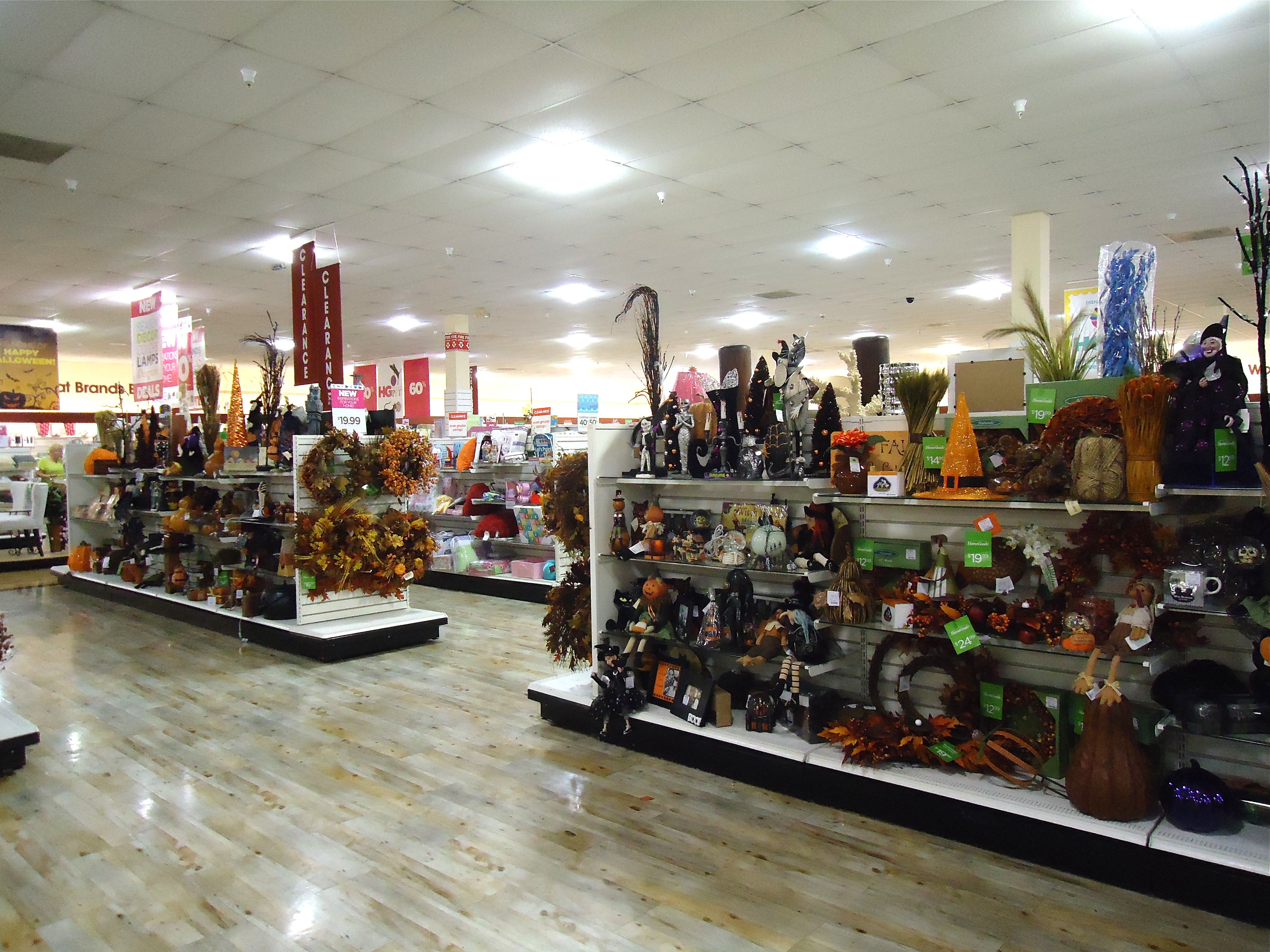 And some Halloween stuff too!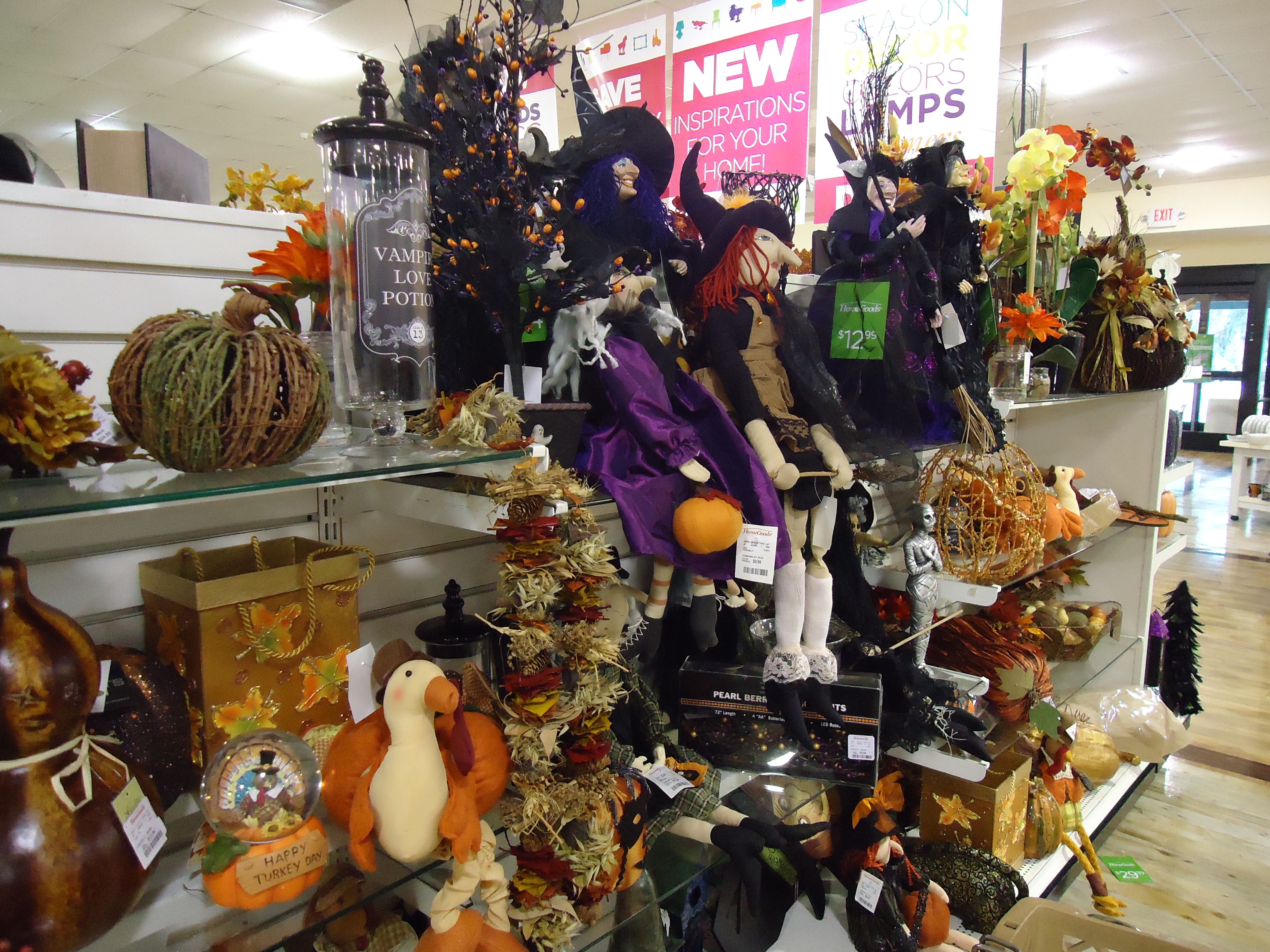 Check this little guy out! It's a lawn ornament =) So adorable…There were SO many owls in this store – It was  hard not to throw all of them into our cart.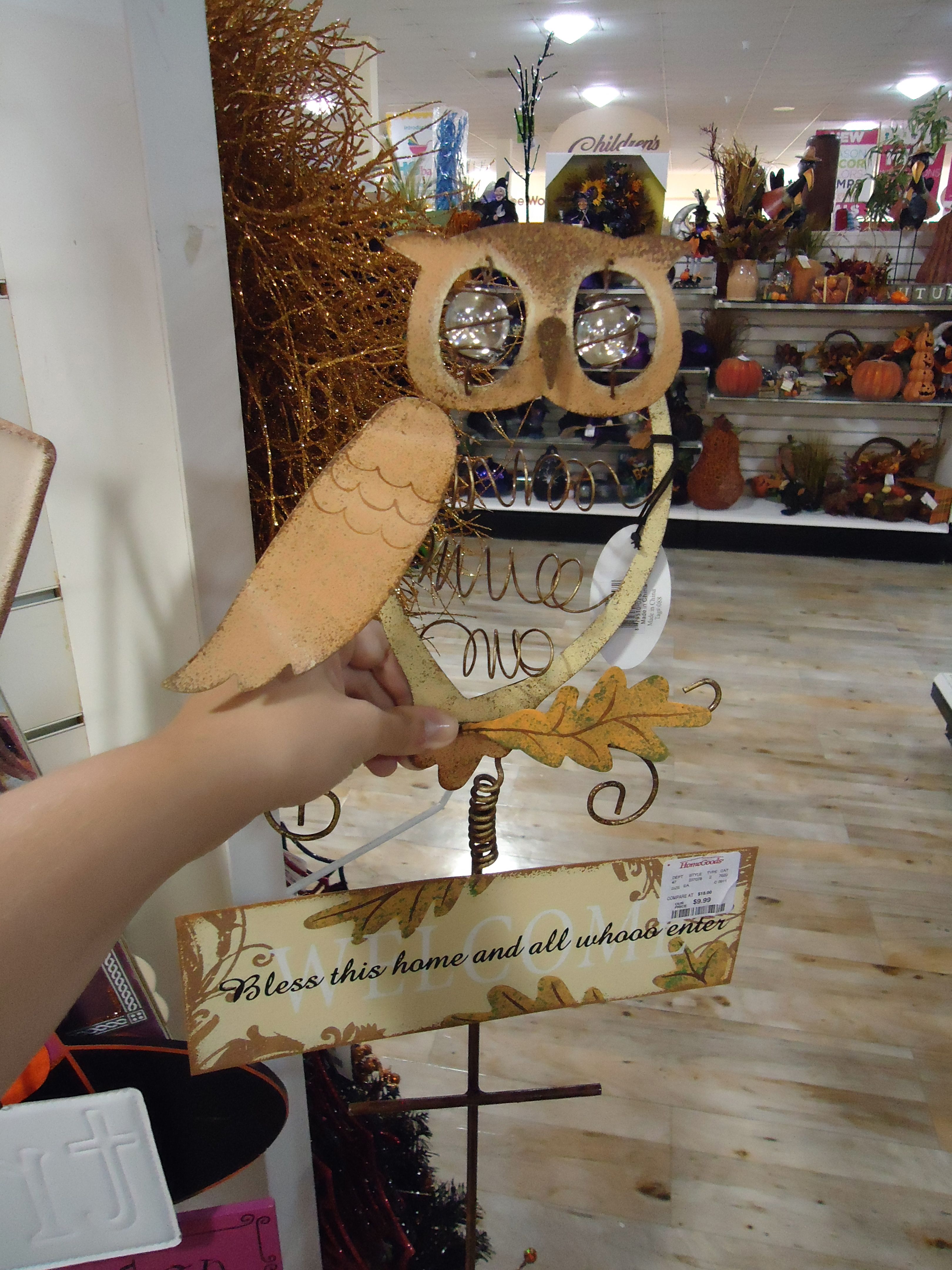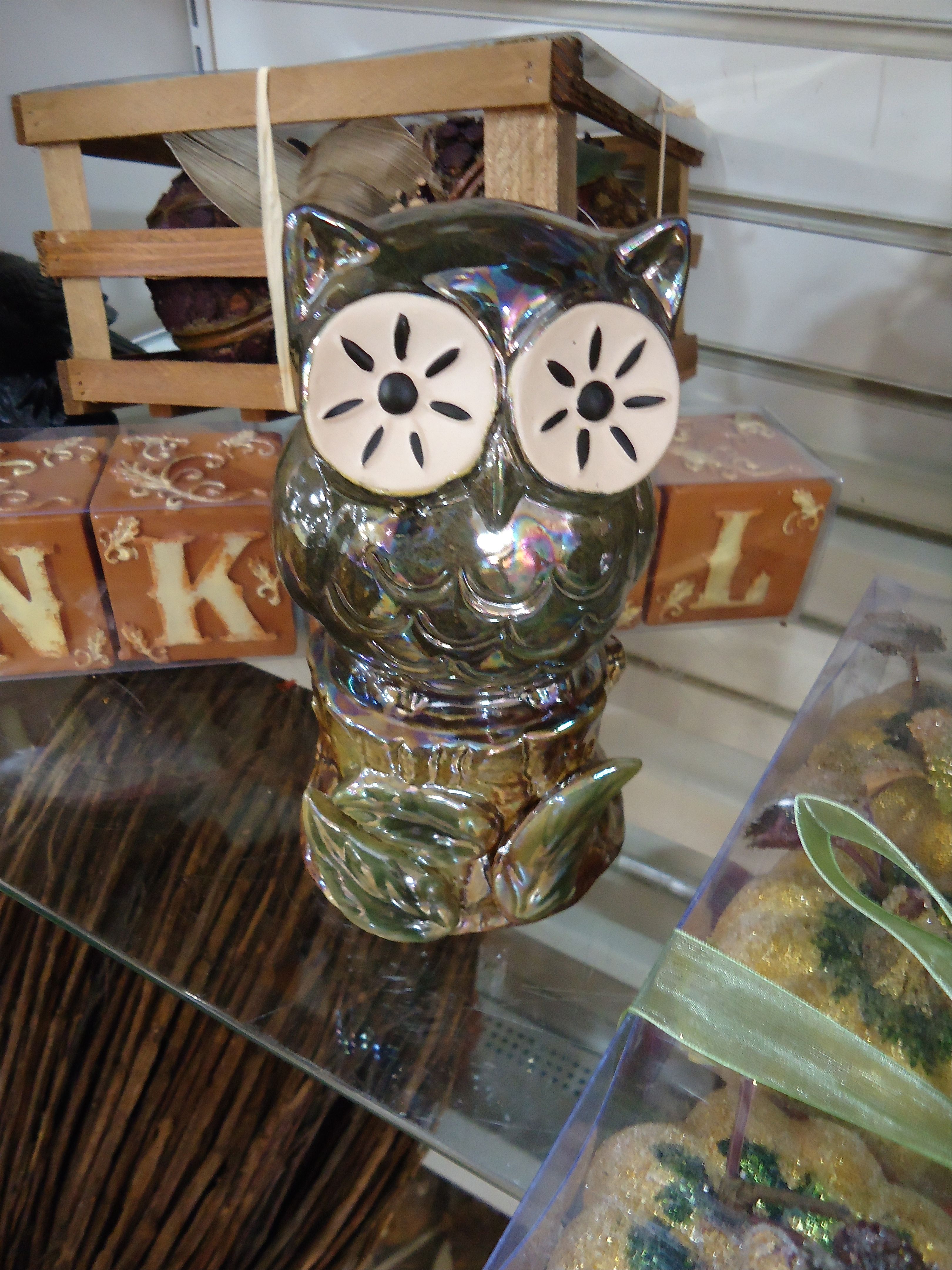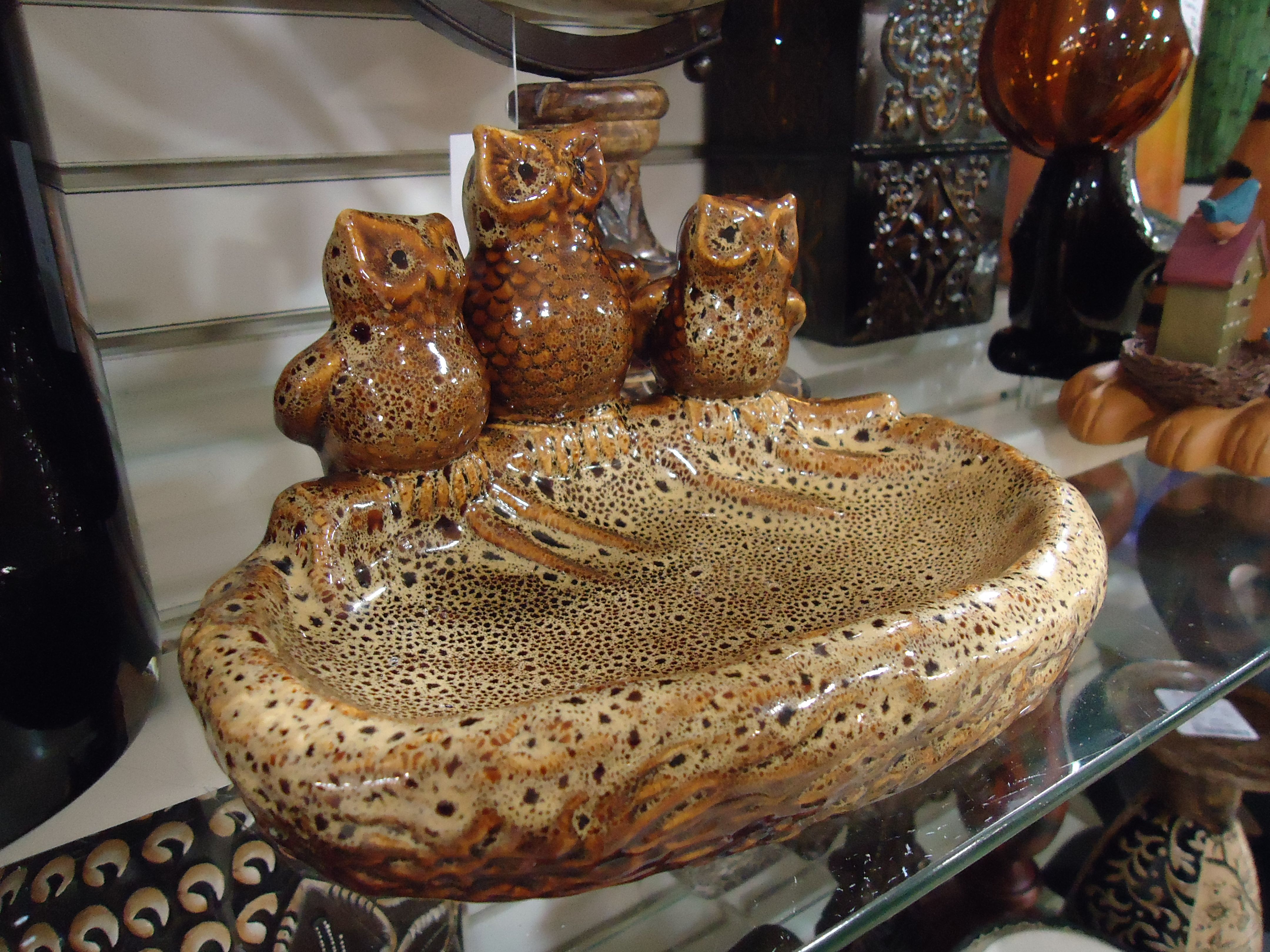 And then there were pillows…Walls and walls and walls of pillows. I love pillows – I have a shelf PACKED with these fluffy accessories in our linen closet because they are such a handy way to change the entire look of a room without spending lots of money. Amazingly, all I did was browse in this section though…Didn't come home with any new pillows!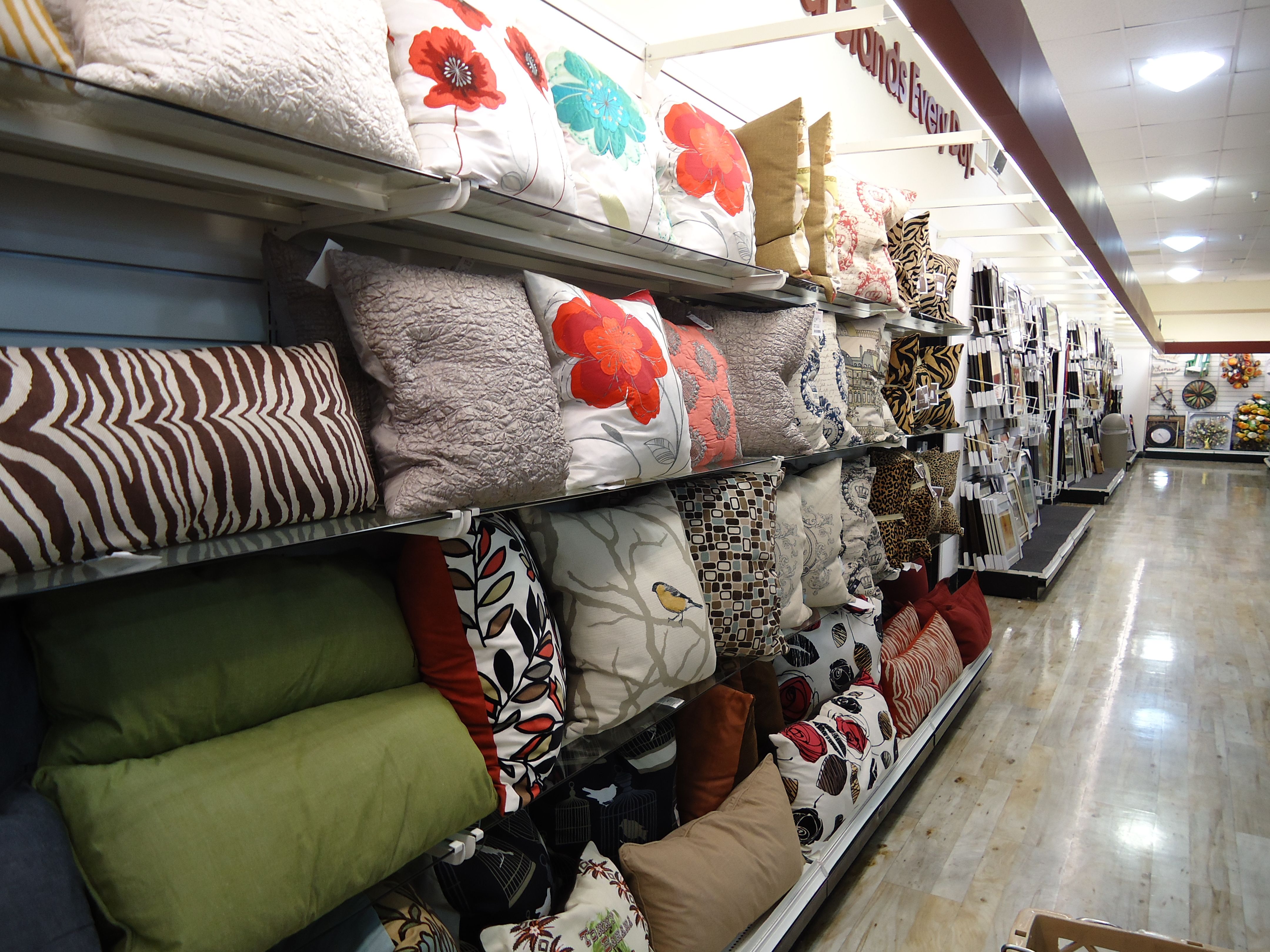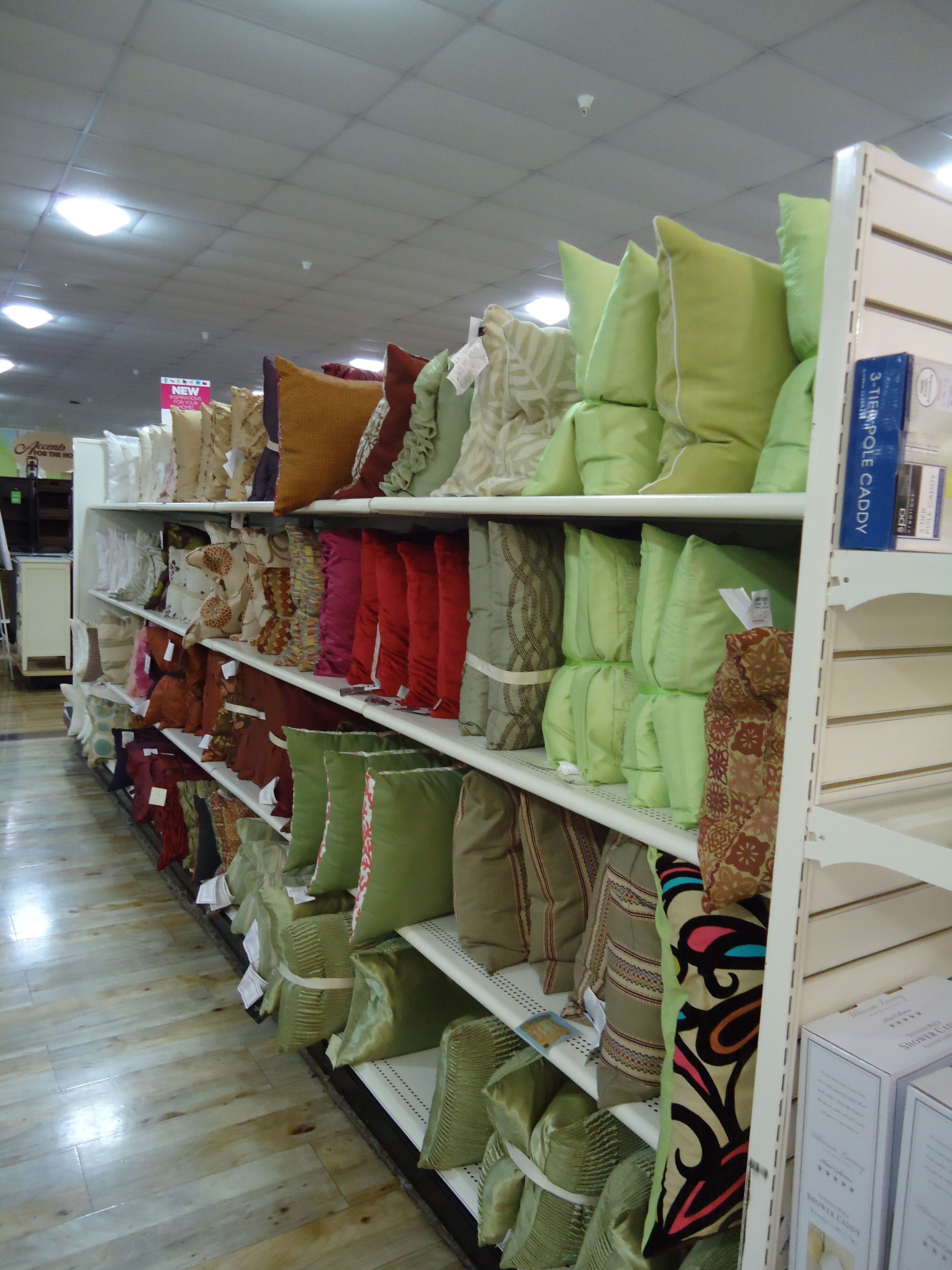 Like I said, I didn't buy any, but it was definitely a close call when I saw this one: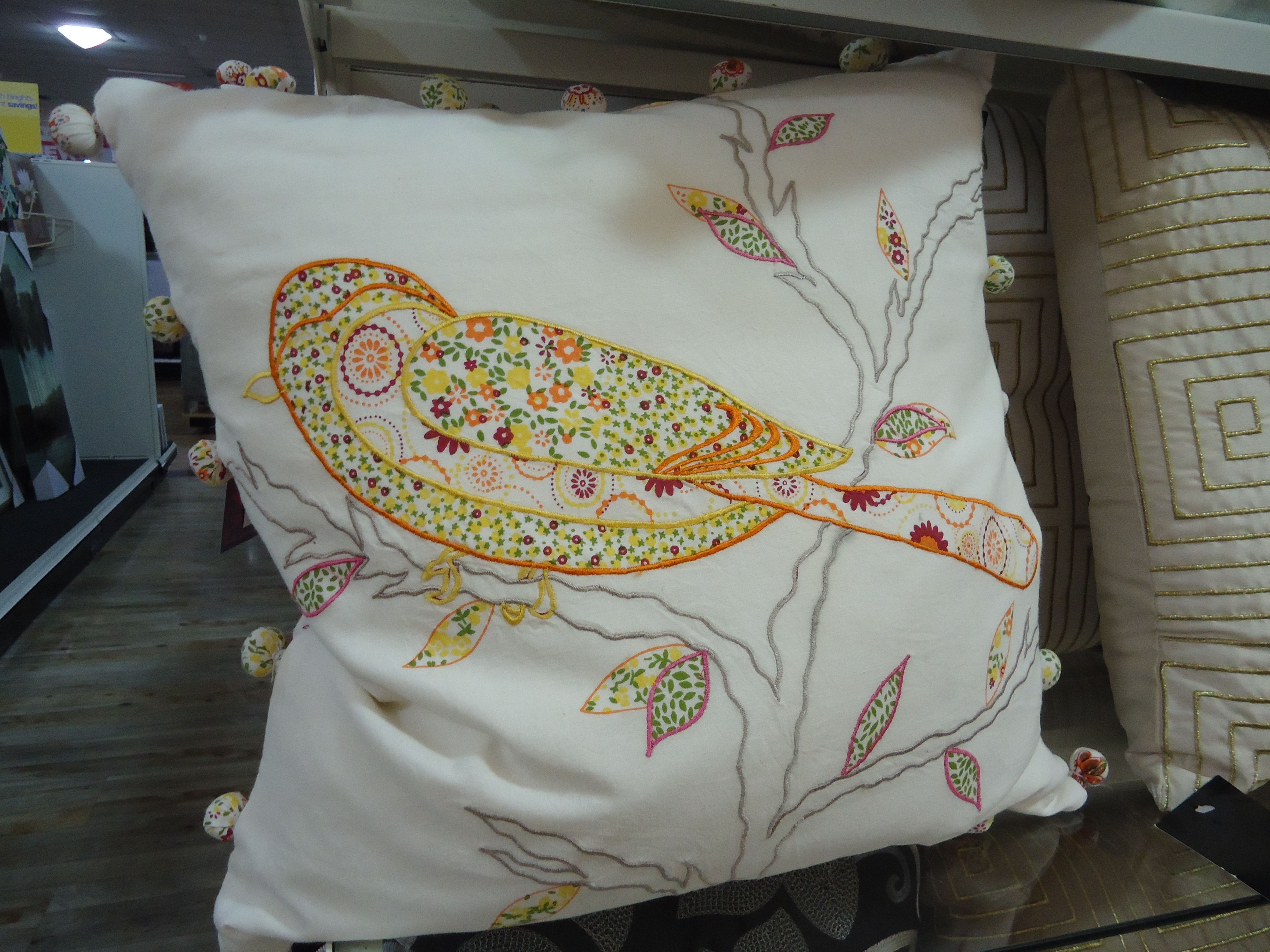 And the lamp section is sooooo nice! I really like how Home Goods stores plug their lamps in. You can't really tell from this photo, but it gives the aisles such a nice, warm glow! It just makes you happy to walk through. Plus, their lamps are SOOO pretty! They have one for anyone's style or taste.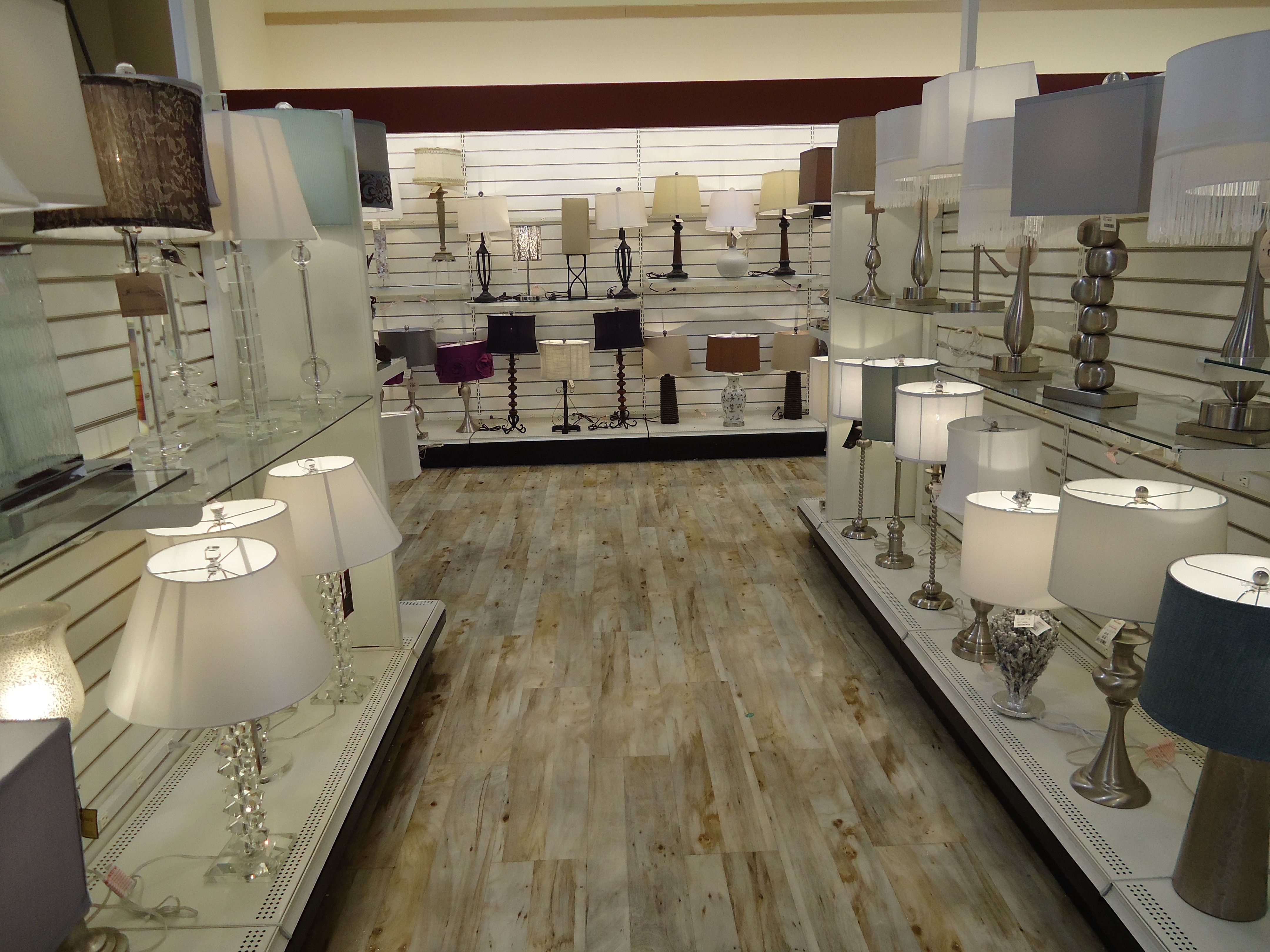 So tempted to bring this one home – Love clearance lamps! But we don't really need one…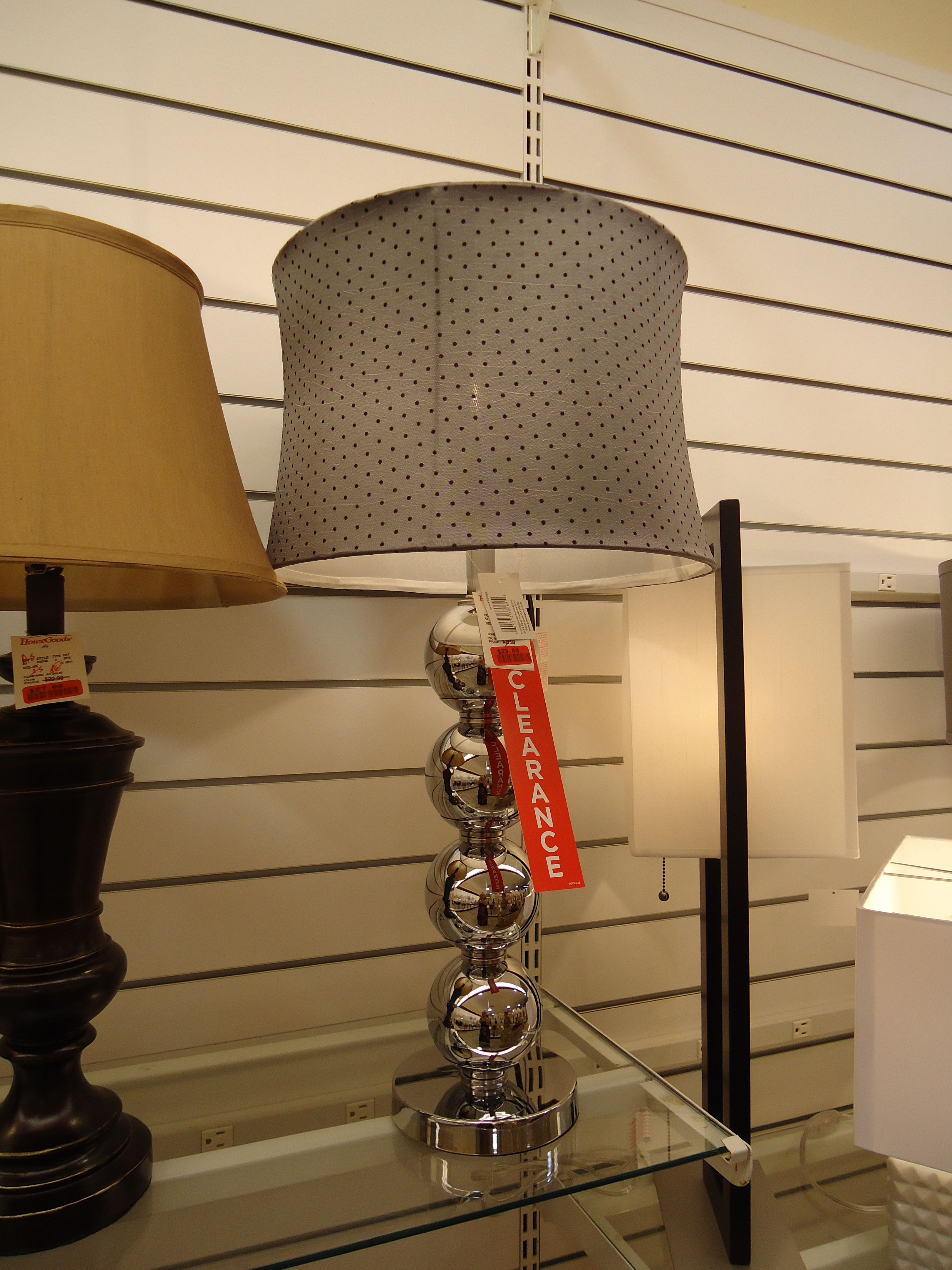 Oh how I love Home Goods accessories…They are EVERYWHERE and you can truly find anything to go with your particular home. For instance, here's something to pick up if your home is quirky and you like conversation pieces (like moi…):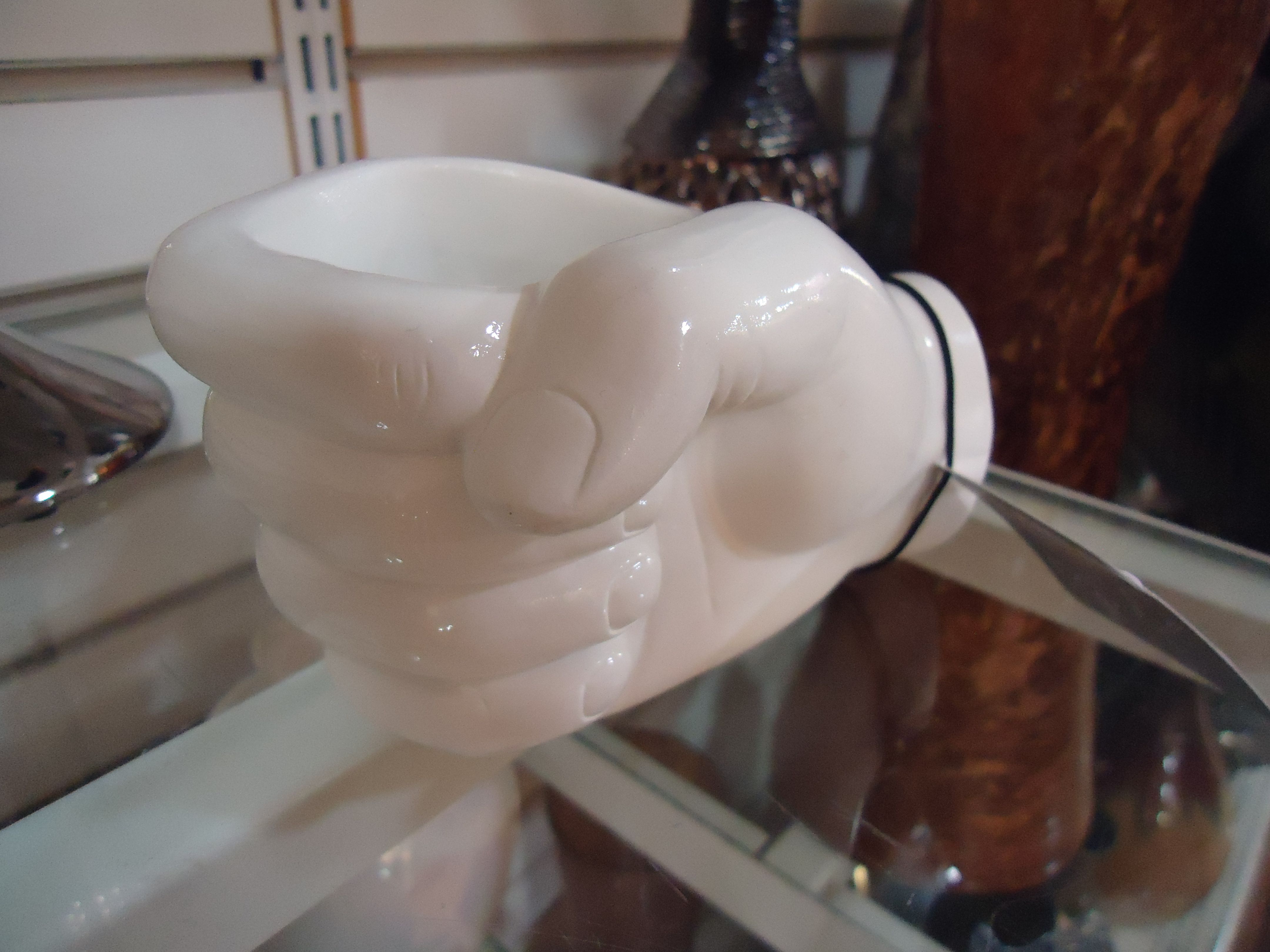 And here's something for the more traditional home, full of sophisticated pieces and rich colors: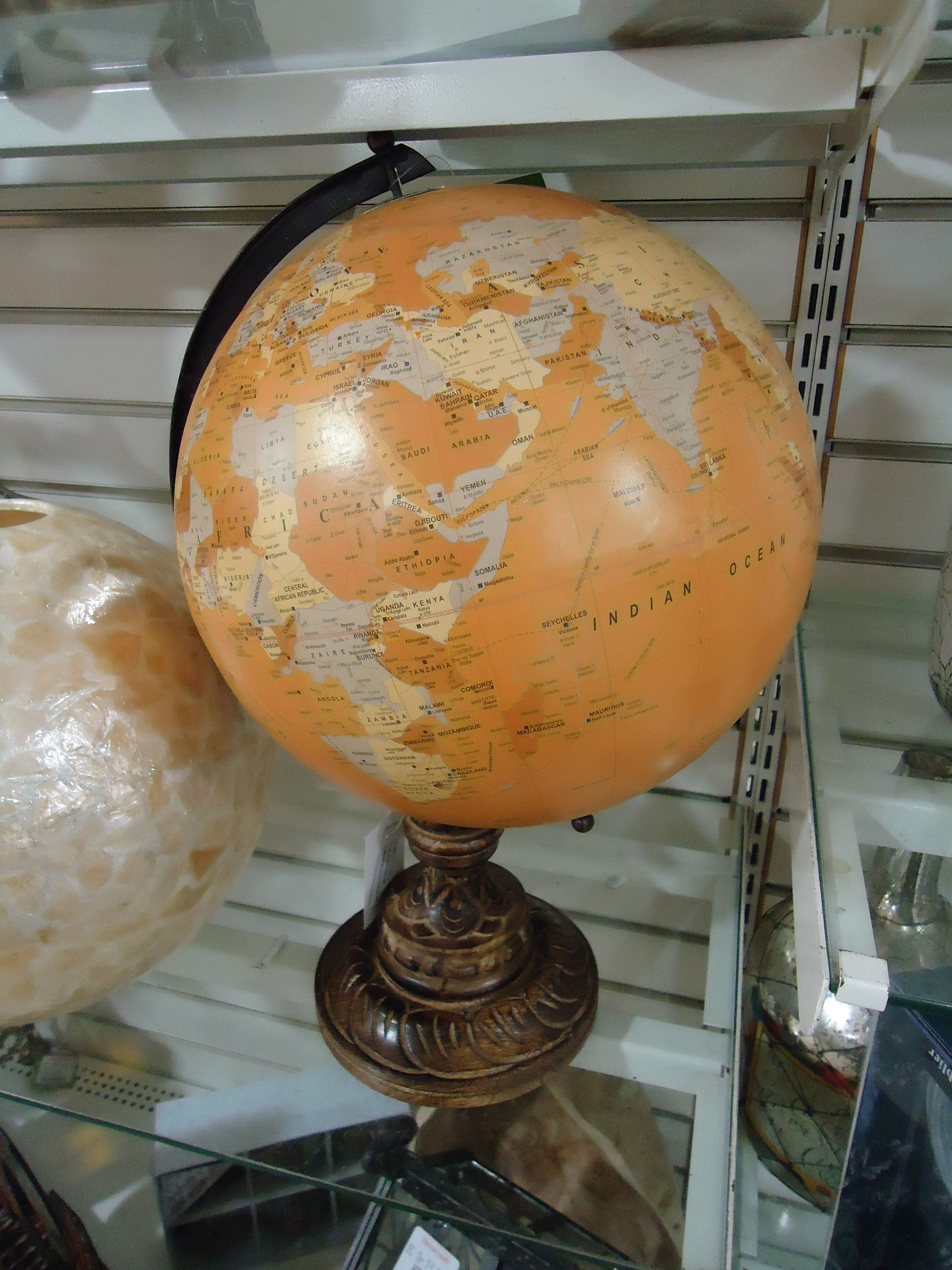 I am really into reflective things at the moment, so this little side table was screaming for me to buy it…Alas, I neither had the $200 to spend nor a place to put it.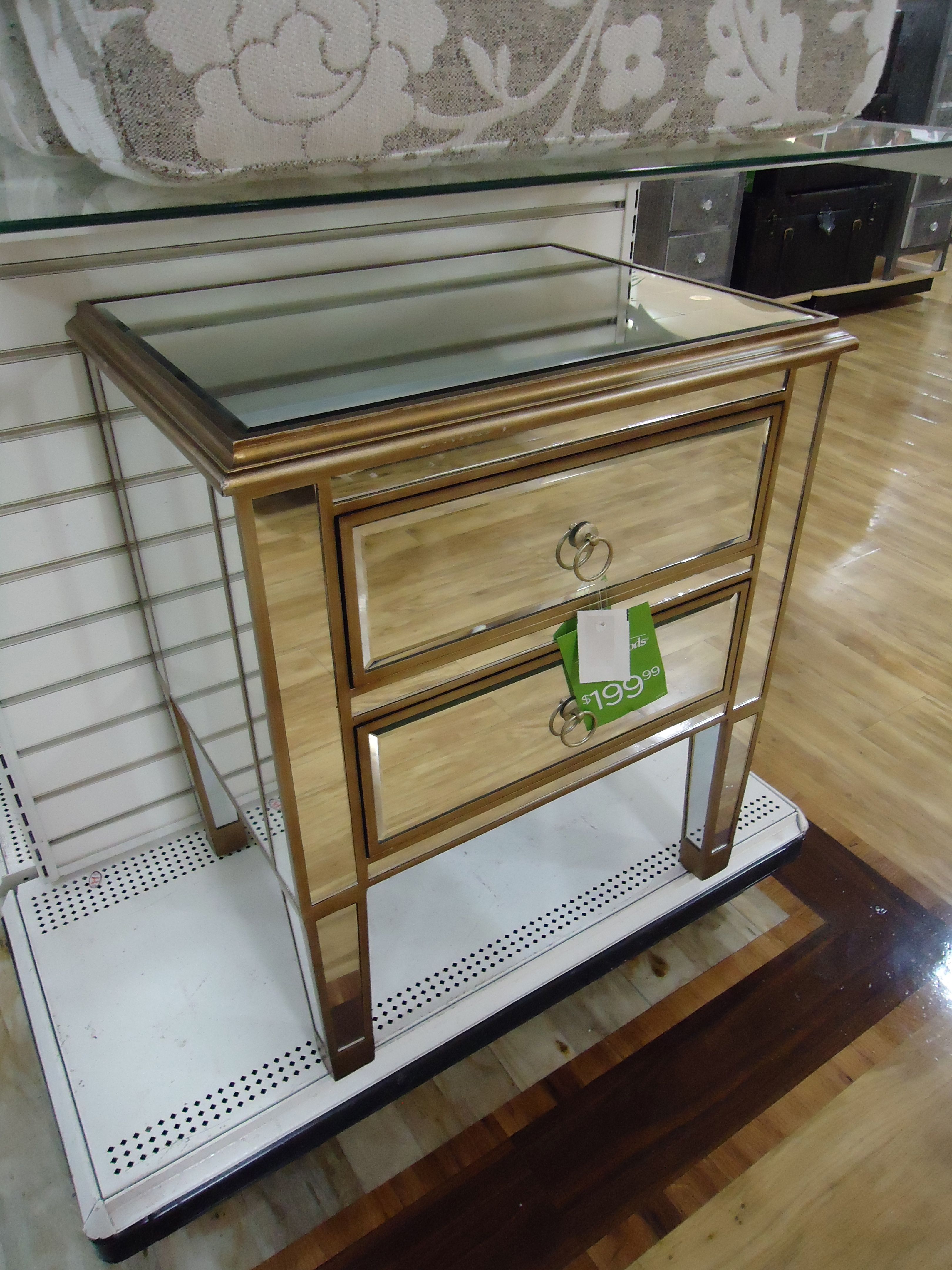 But for anyone looking for a budget-friendly way to infuse this trend into your home, they had a whole section of sparkly metallic accessories to choose from: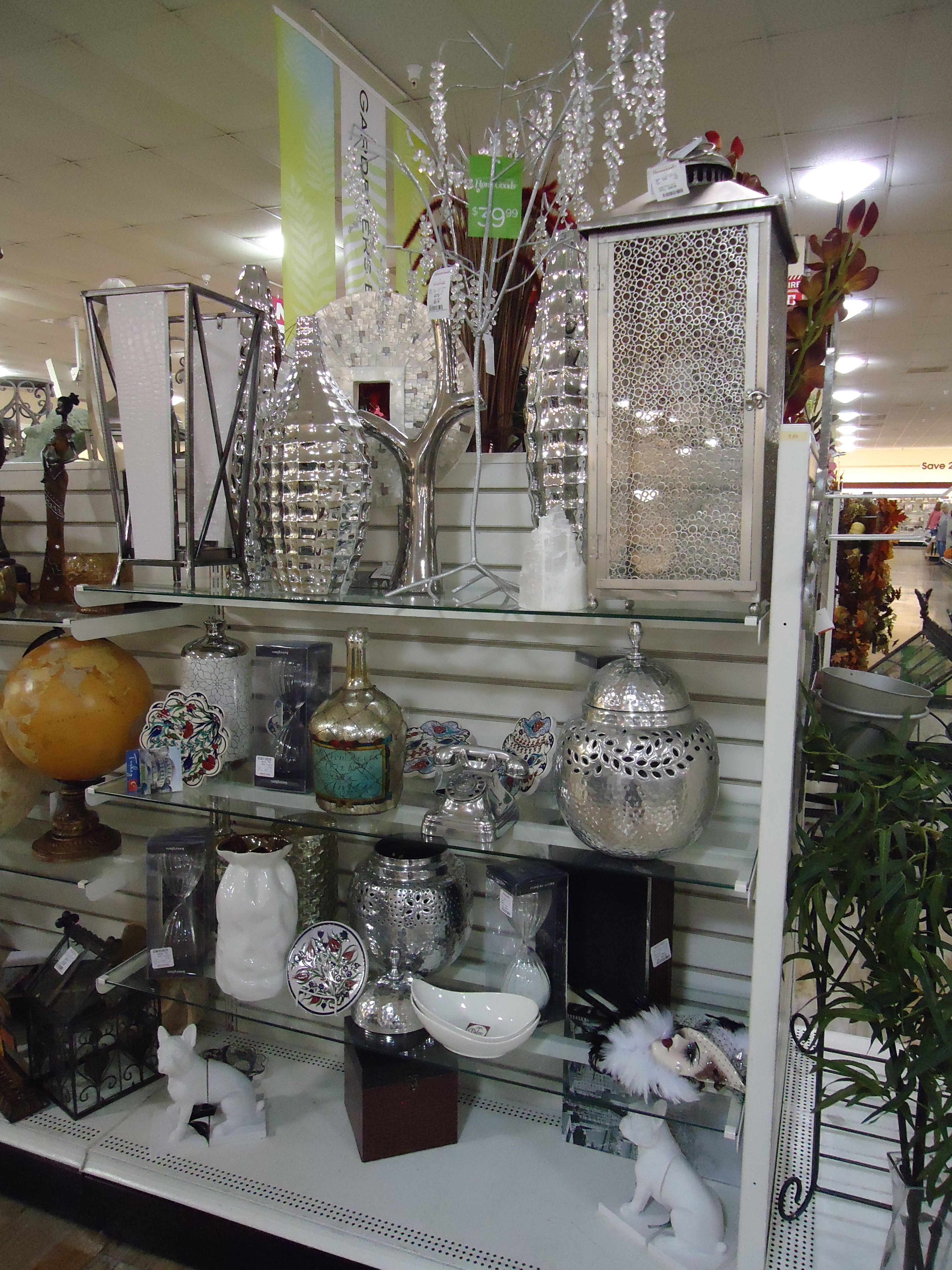 All-in-all, this was what I ended up purchasing:
The lawn ornament owl I spouted off about above
A clearance lamp shade for $15
A hanging lantern owl
A superfluous owl figurine (because I have a problem)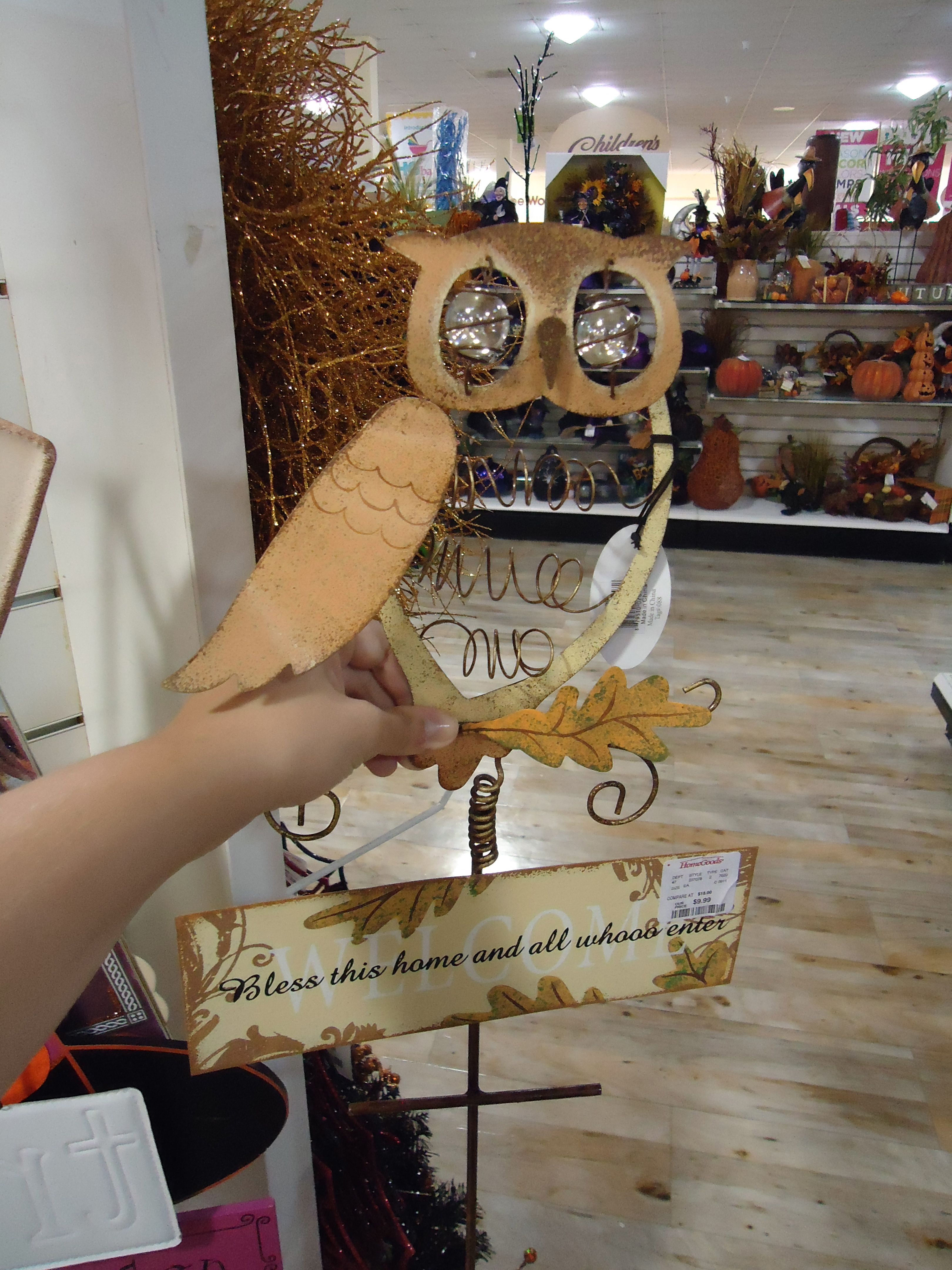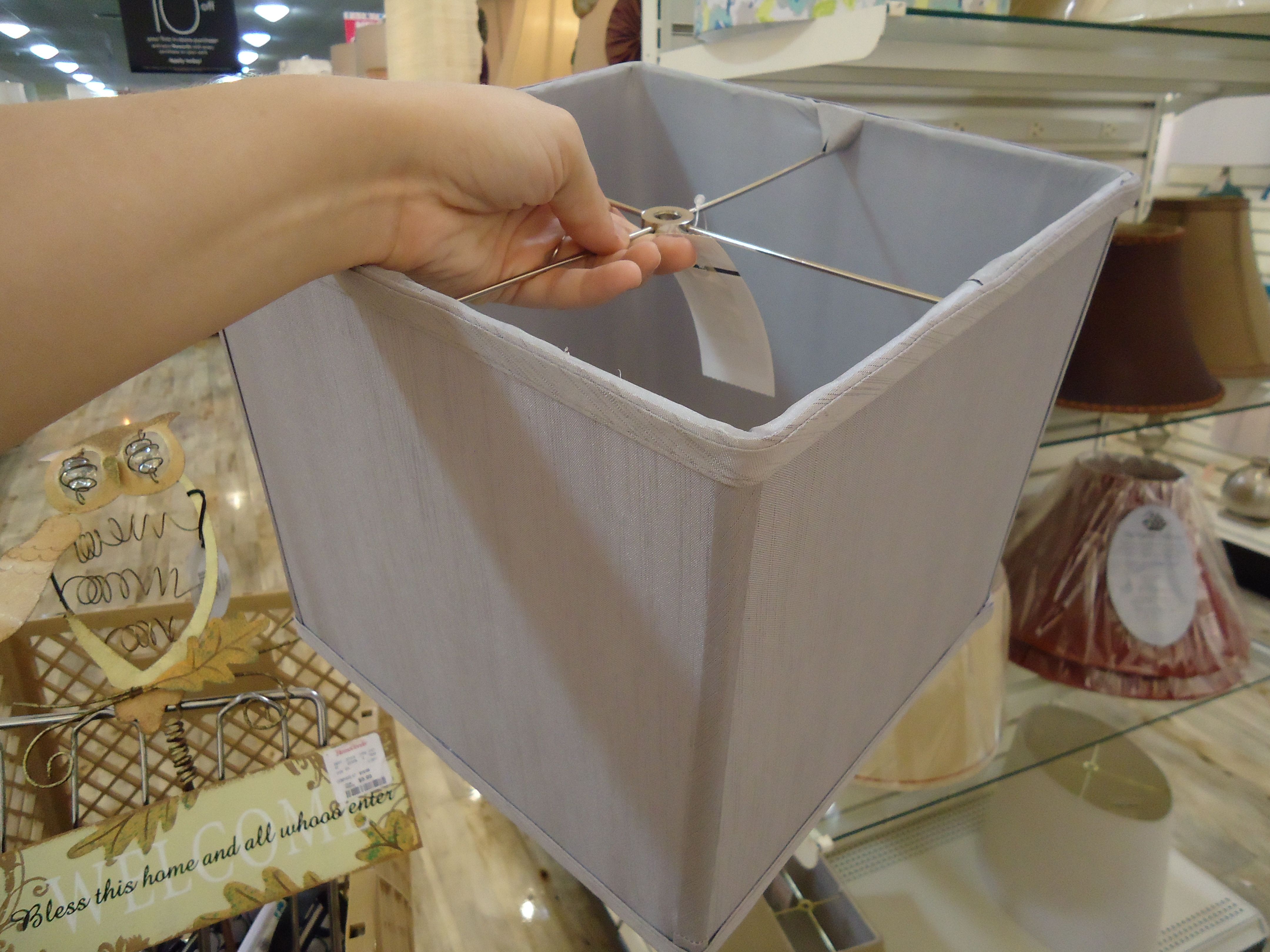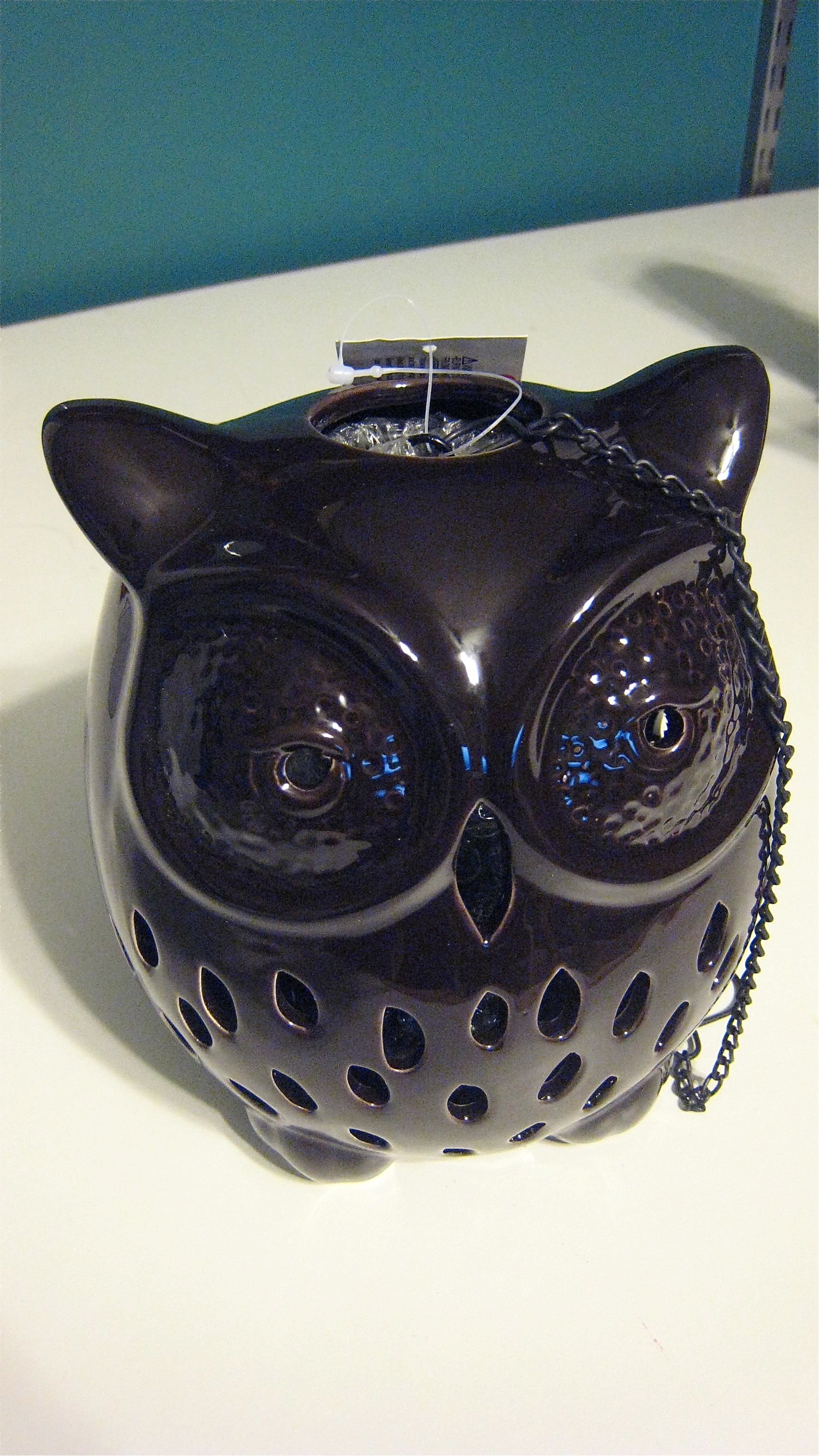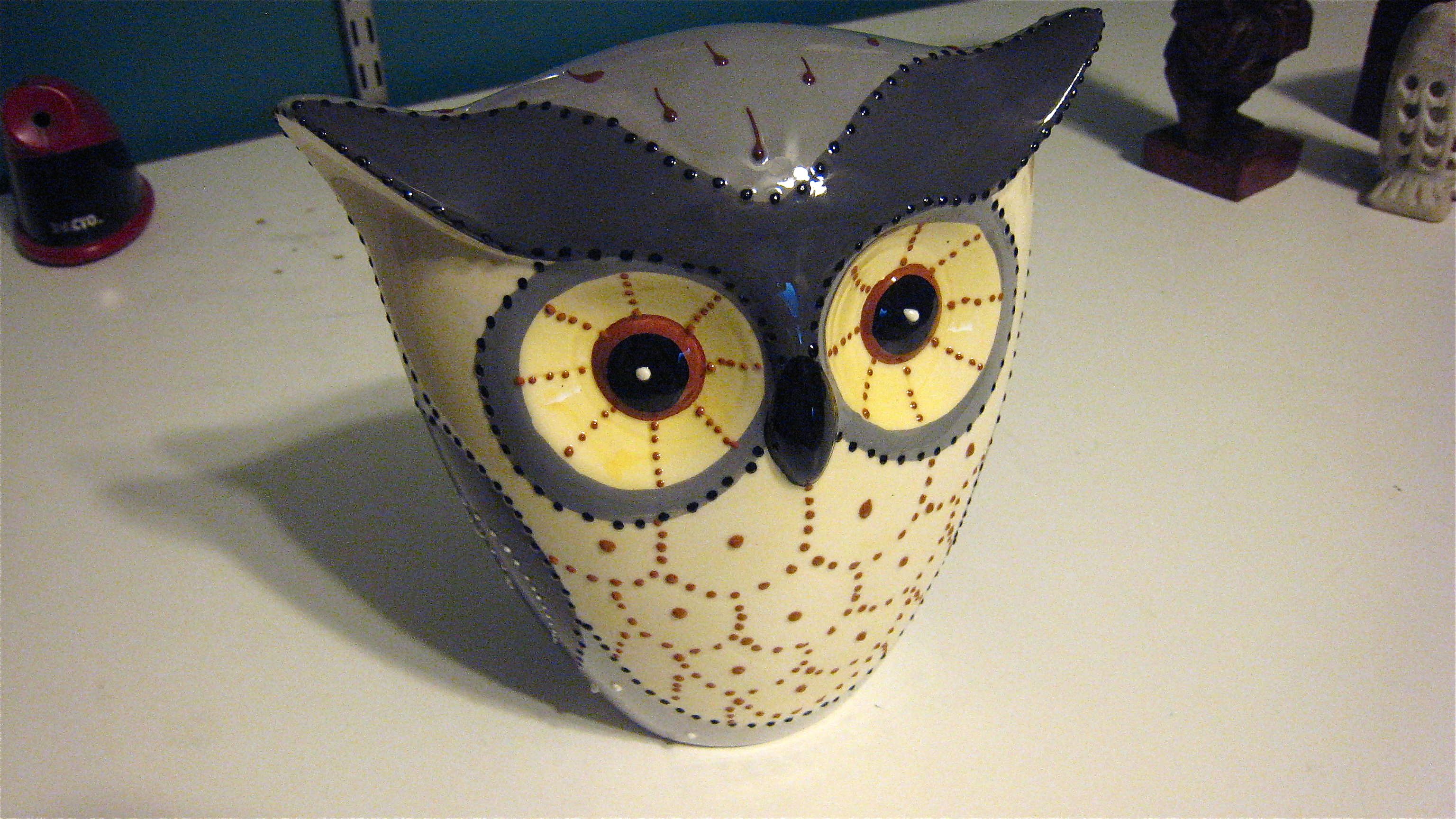 The last two stores I want to chat about are first, a shop on the island called Black Market Minerals (that my sister and I just call "The Rock Shop" – You'll see why in a moment), and then lastly, a thrift store that we had never been to until this year called The Litter Box because it benefits the local SPCA.
This is what the aisles look like in "The Rock Shop":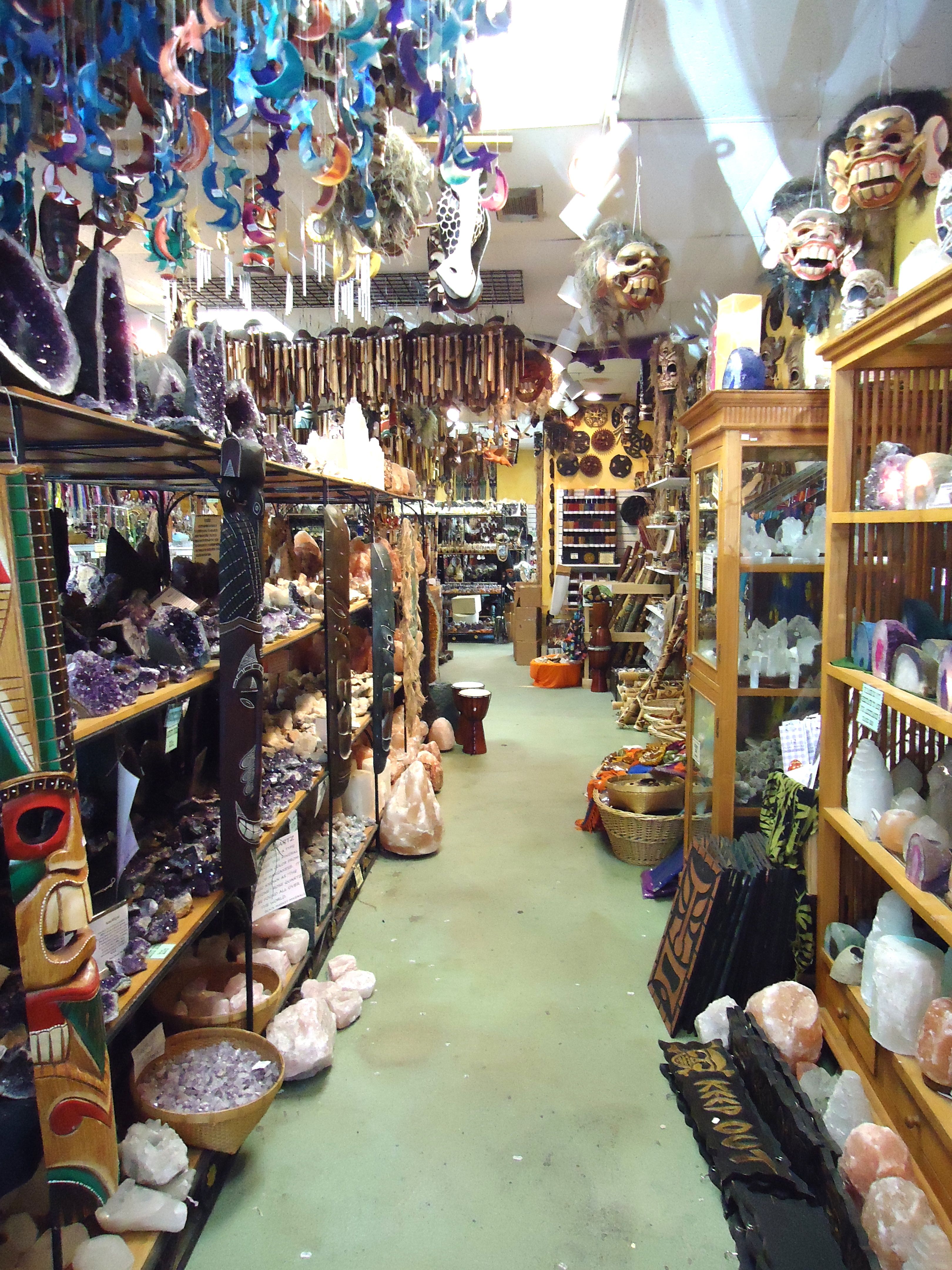 The shelves are filled with – what else – rocks! But they also carry jewelry made from natural stones and gems, wooden carved masks and figurines, incense, rain makers, etc. It's definitely a quirky place to shop, but my sister and I love the dirt cheap prices and interesting fare.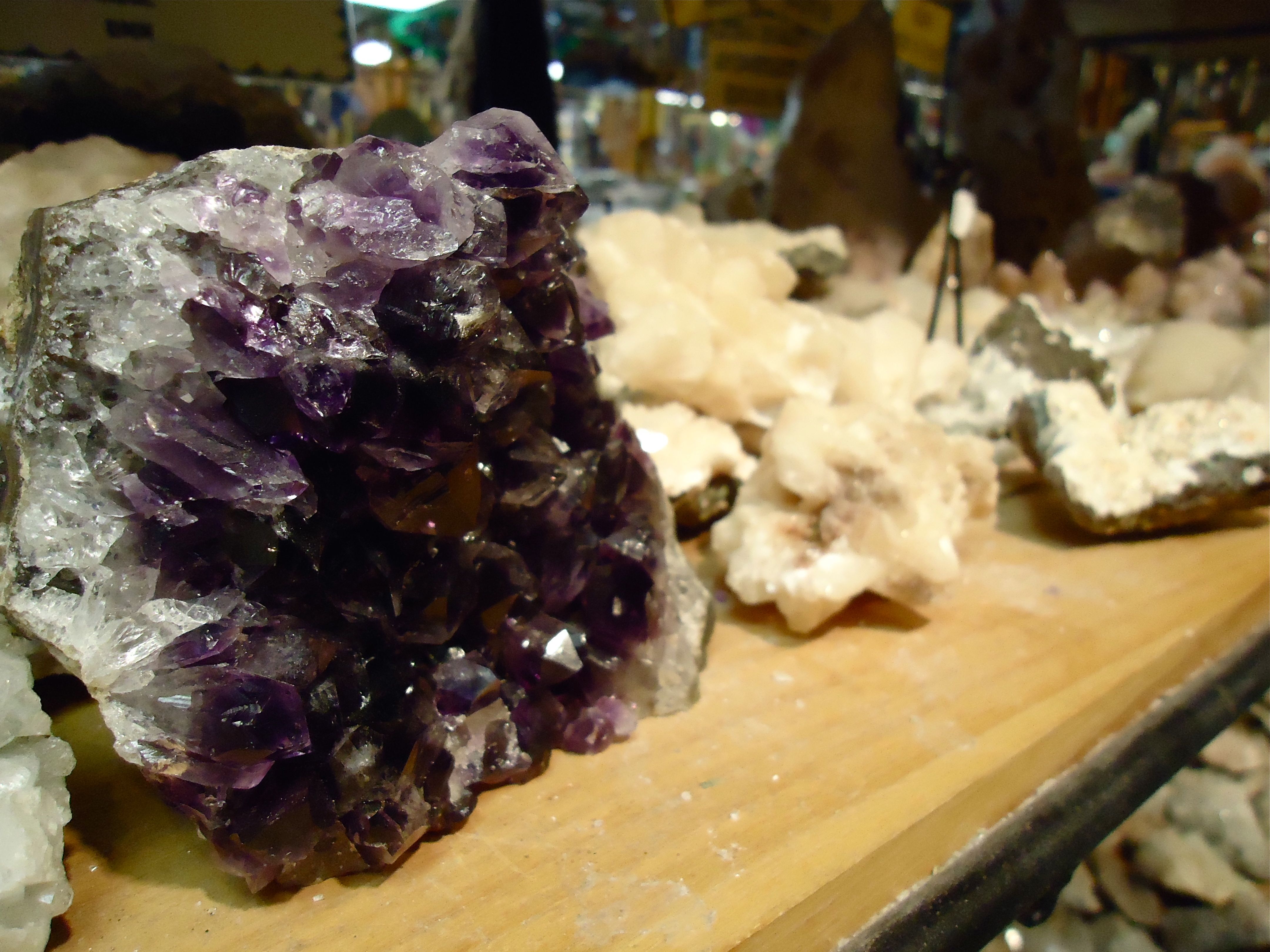 This is just some of the bead selection…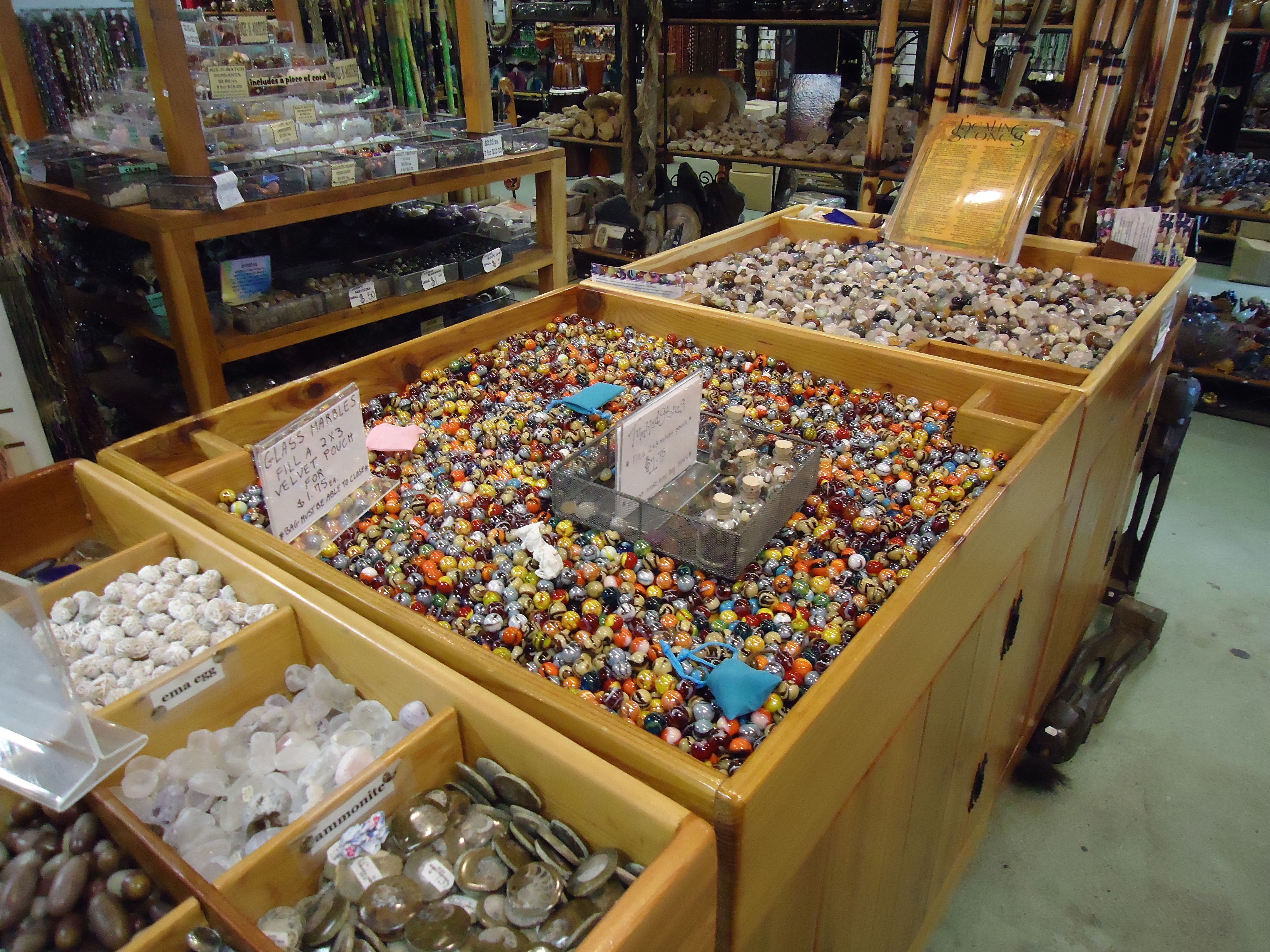 Check out these neat little apple figurines made from heavy stone!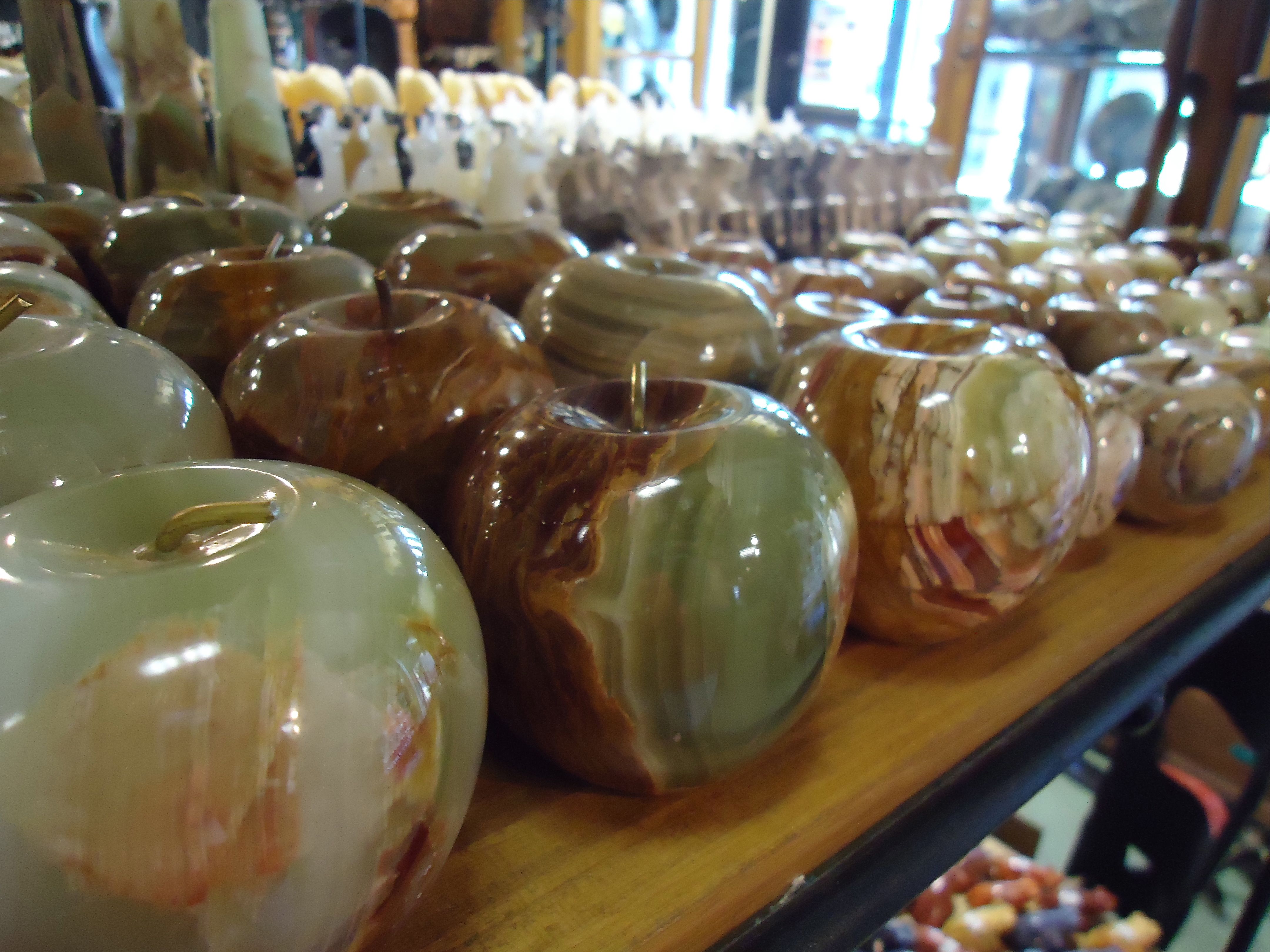 I tried SO hard to resist buying this "Hear no evil, See no evil, Speak no evil" carving, but after I snapped this photo and started to walk away…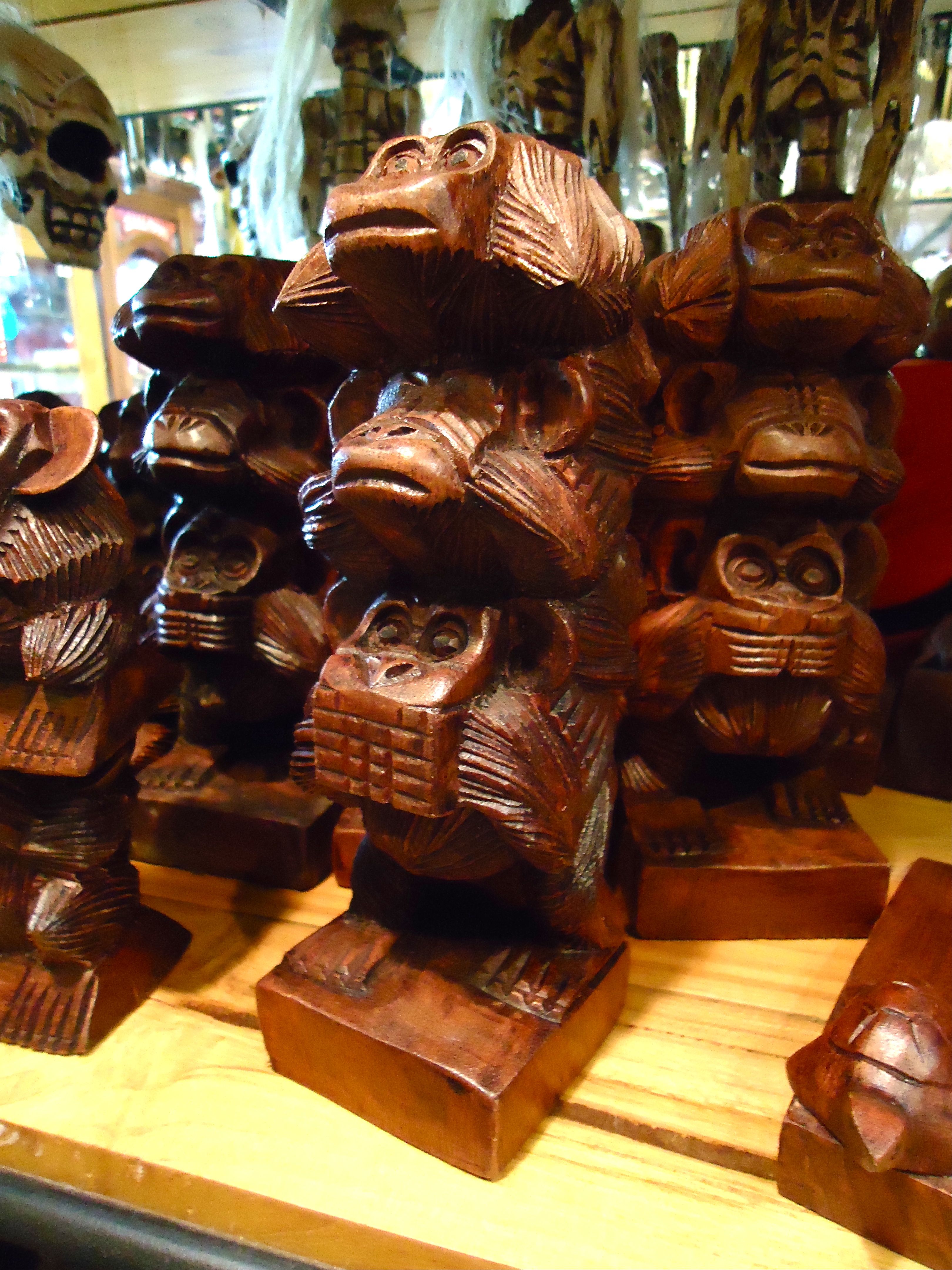 This happened and I couldn't help but take him to the register (the figurine, not John):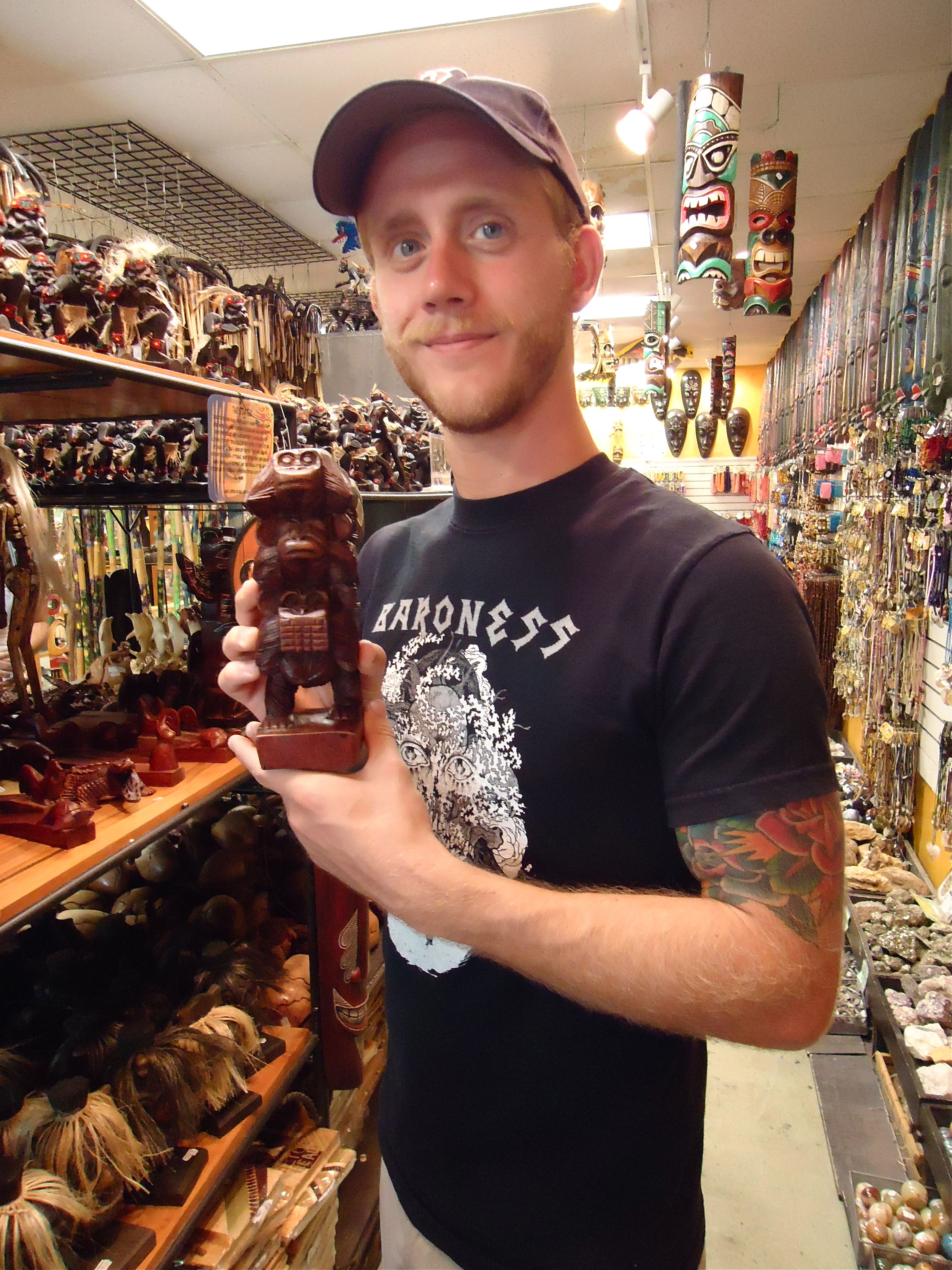 They even have neat SINKS made out of rock! But at $300 apiece, I decided it would be best just to snap a photo for you guys instead of purchasing it.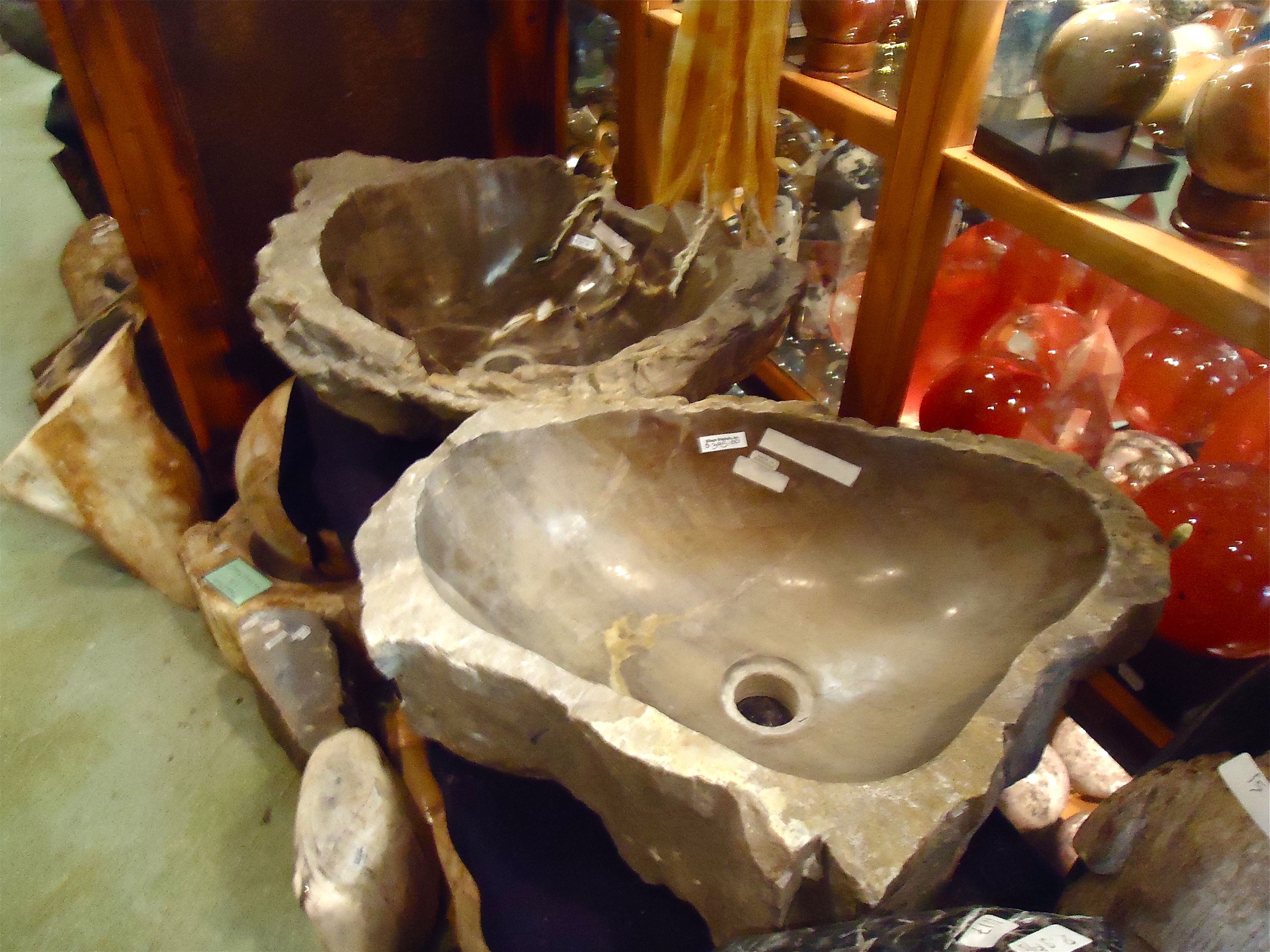 On to the thrift store! I didn't buy much here (I'll show you what I DID take away in a moment), but it was a pretty neat place. It's definitely a dingy run-of-the-mill thrift store, but the people were friendly, the cause was GREAT and the selection was pretty darn good.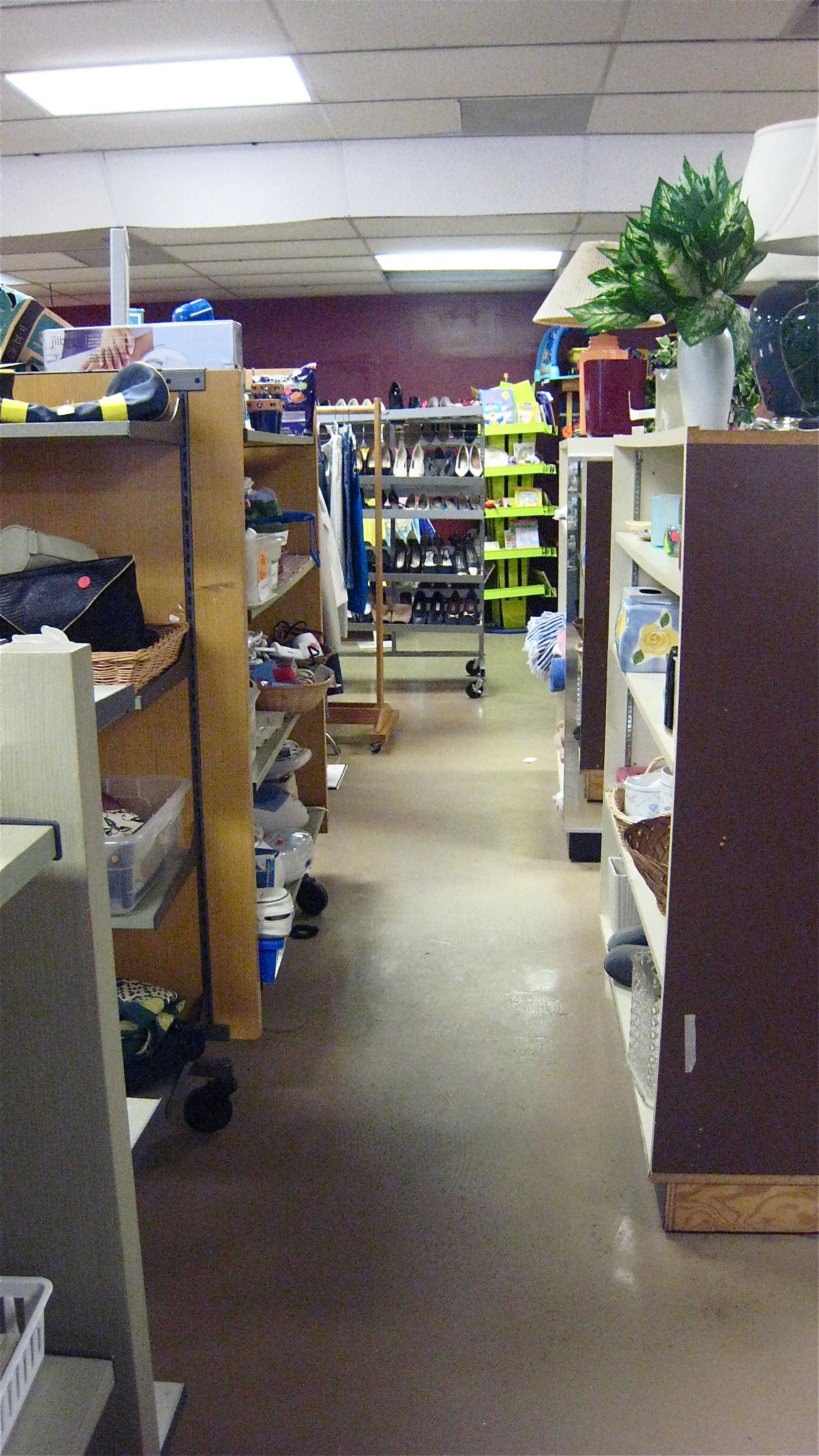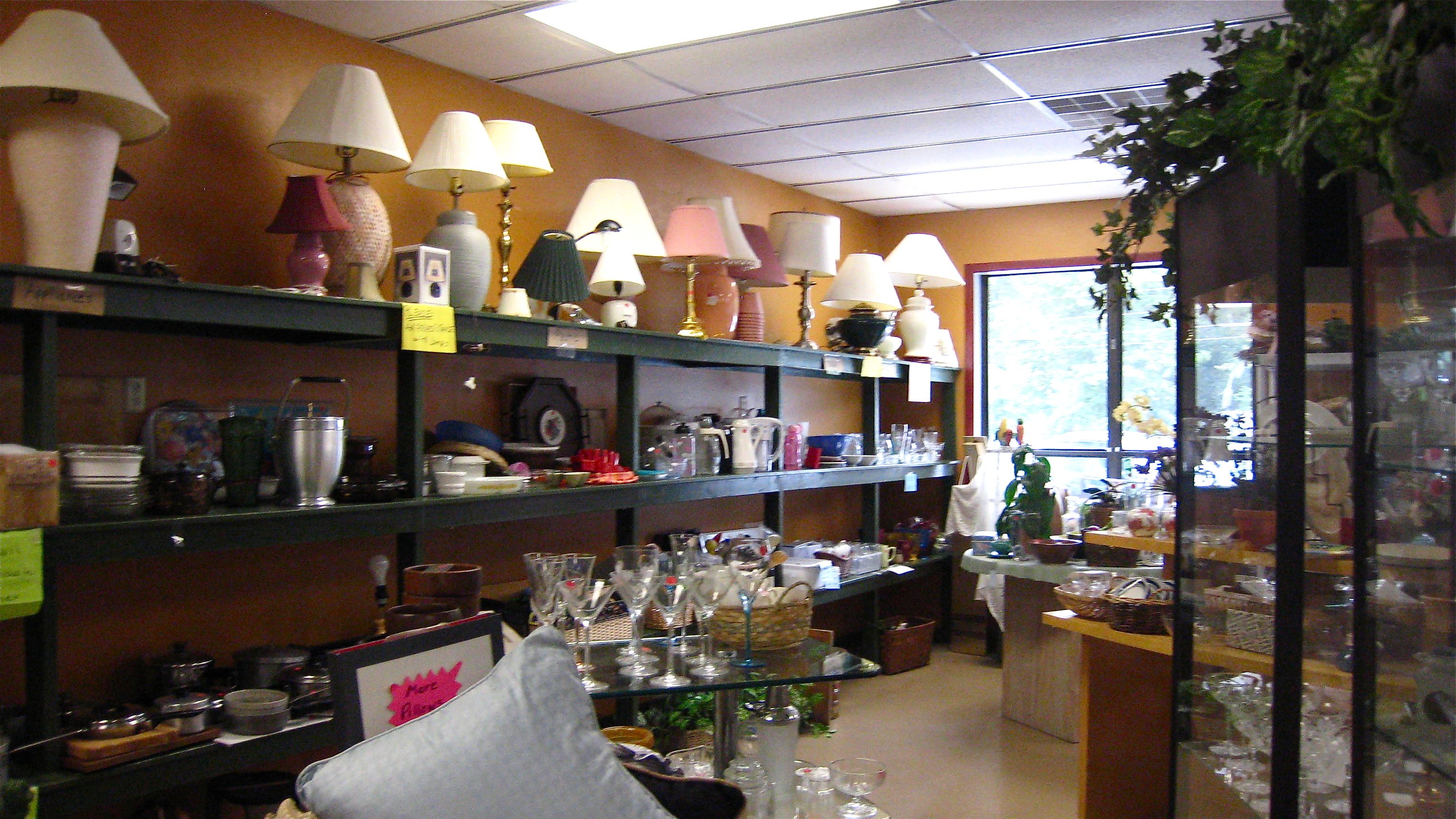 Thought this sign for "Sports Wear" was mildly entertaining. I guess those athletes are supposed to exemplify the meaning of sports. Anyone know who they are? I'm not a big sports person…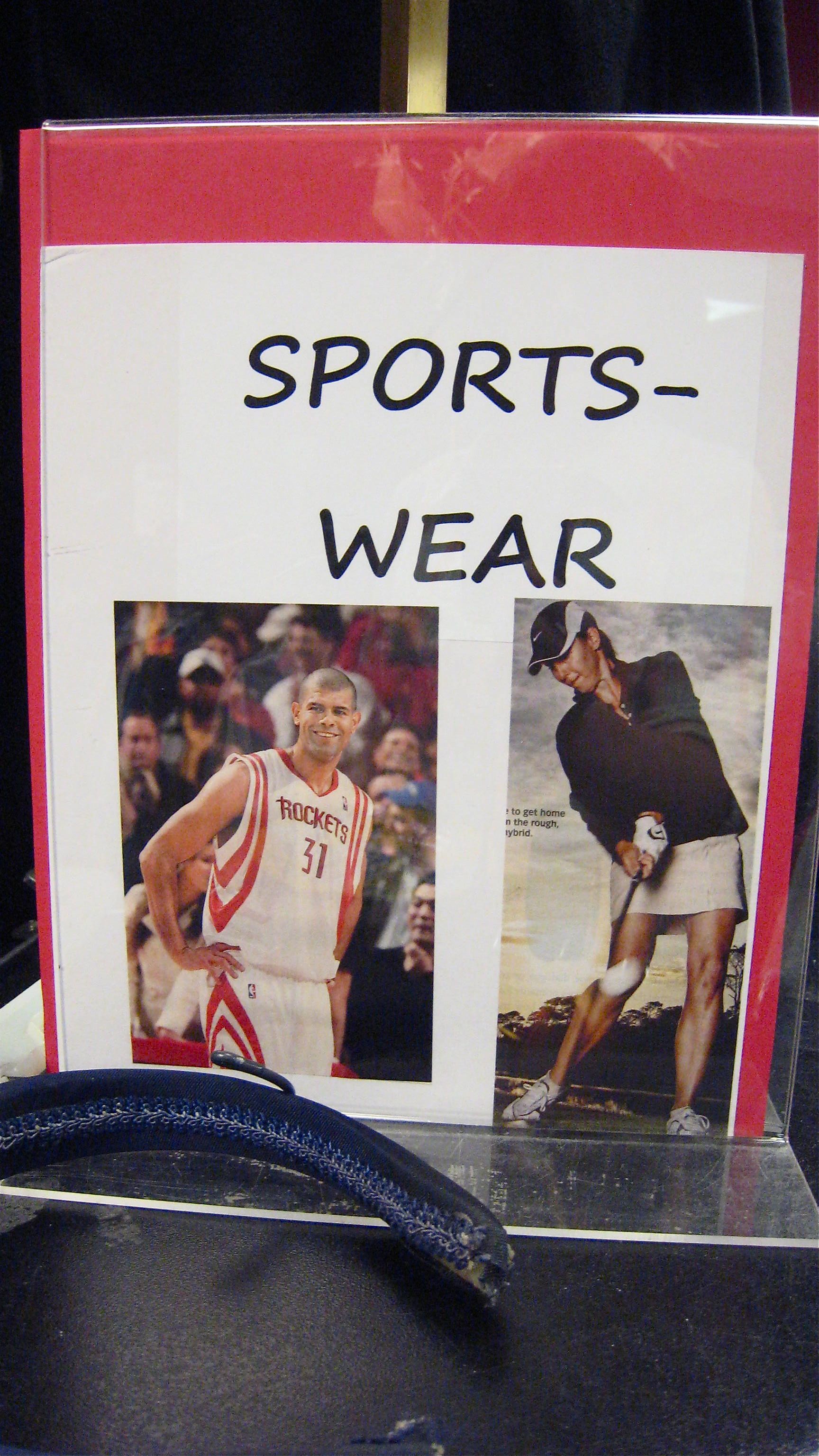 Well there you have it! A taste of our many shopping excursions on the island!! Here's one last shot of my final purchases from the rock shop and the thrift store: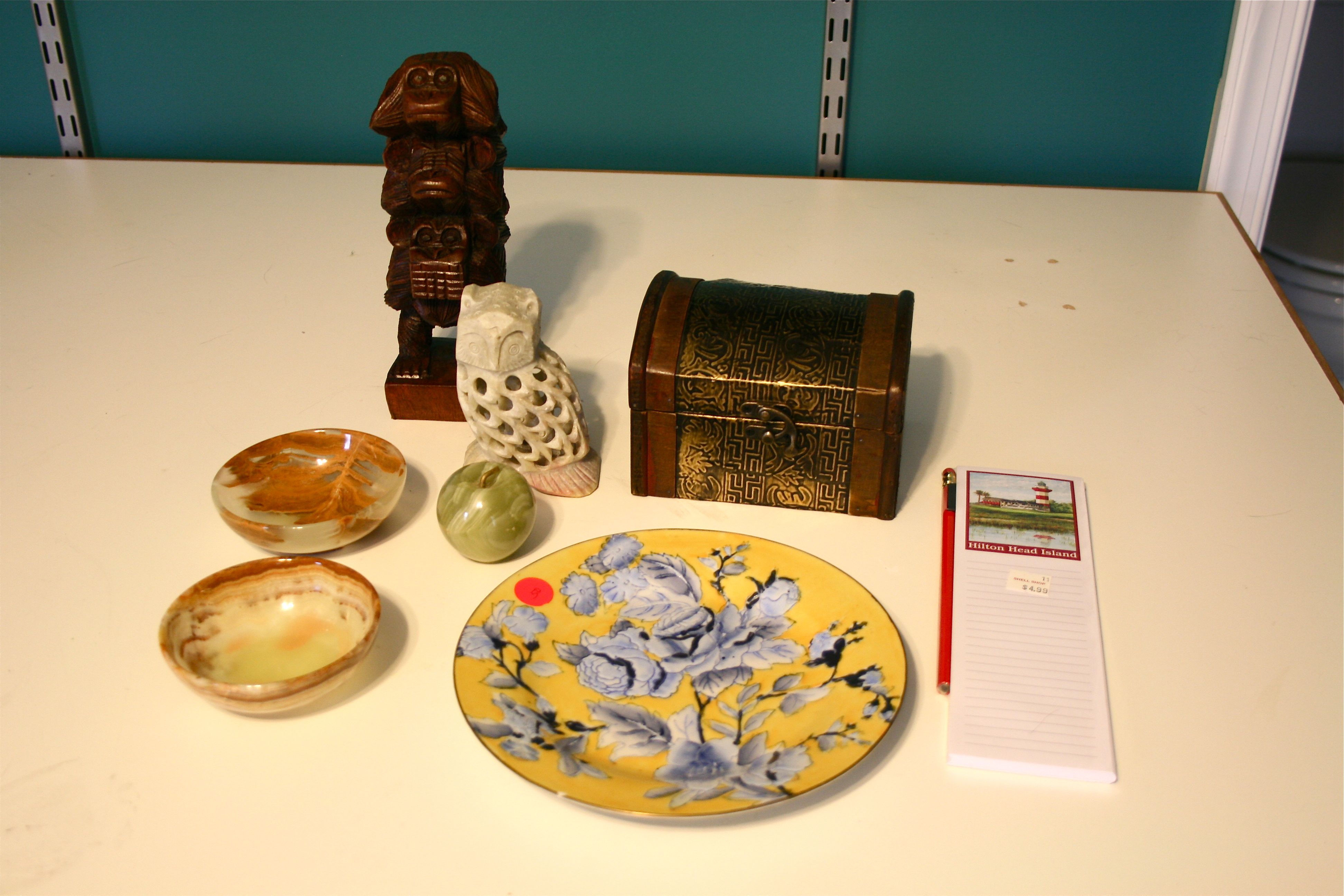 We've got:
The "See no evil…" figure
A stone owl (oddly enough, with an owl inside of its holey center)
A little metallic wooden chest
Magnetic note pad with the Hilton Head lighthouse on it for our fridge
Two small stone bowls for dip? keys? rings?
One of the rock apples – WAY too cool to resist
And lastly, the only thing I purchased at the thrift store: A plate to add to our wedding plate collection
I guess it's time for me to let the beach go and get on with fall…It was a wonderful vacation, but I'm definitely excited to trade in my bathing suit and flip flops for a cozy fleece blanket and Pumpkin Spice Latte 🙂
Happy OFFICIAL first day of fall!!!