It's not everyday that I get to reference "my photoshoot" in a blog title – or  really even in everyday conversation. Sure, I host mini quote/unquote photoshoots in our home any given weekend, but my models tend to look more like chalkboard trays and new pillows. And yet, I had the incredible opportunity to hop behind the camera MYSELF, and surprisingly had a blast doing it.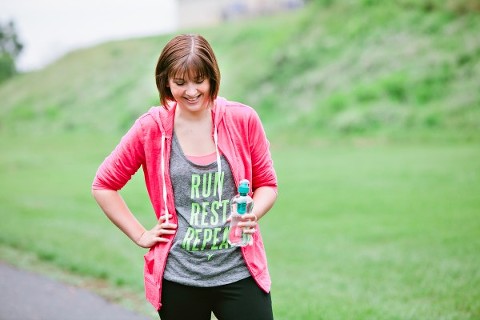 As you may know, I am a lifestyle contributing editor for The Glitter Guide. I tend to write about things like top 10 design books, DIY party backdrops, 4 fun ways to decorate with pink and so on and so forth. Beauty and style are hardly my forte, but when founder and creative director, Taylor Sterling, asked if I could help her out with a style post, there was no way that I could say "no."
So I made sure to pencil in the hour or two I needed (I hope you can sense my sarcasm here) to go to Old Navy and hunt down two active wear outfits that I thought could inspire our readers. The clincher, as I'm sure you've discovered by now, was that I needed to document said outfits – On MY body. I knew I needed to call in the big guns for this photo shoot. Someone who I knew could make me feel the confidence I WASN'T going to feel, and who could make me look like I did this all the time.
Enter Liz Cook. Liz is a local photographer who just happened to photograph one of my best friend's weddings. Truly, I didn't have the faintest hope that she would have the time or the interest in collaborating (there was no budget for this project). But amazingly, she hopped on board right away! And I couldn't be more thankful or pleased with what she was able to deliver…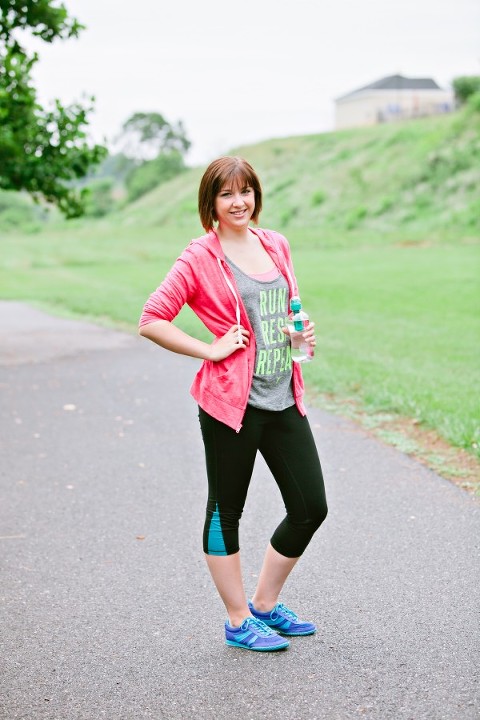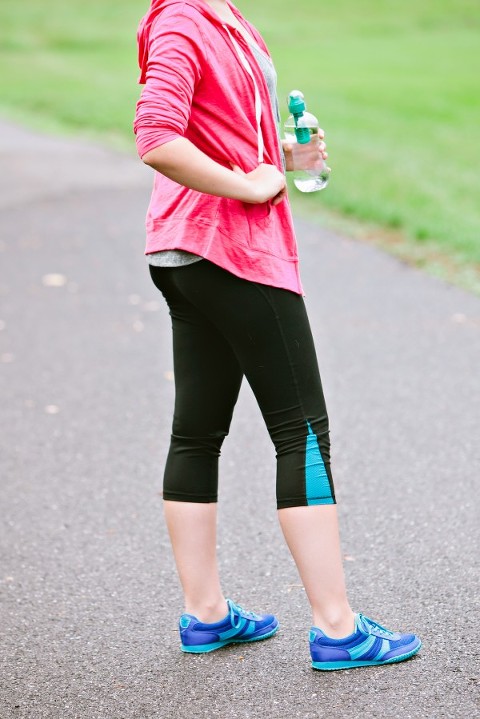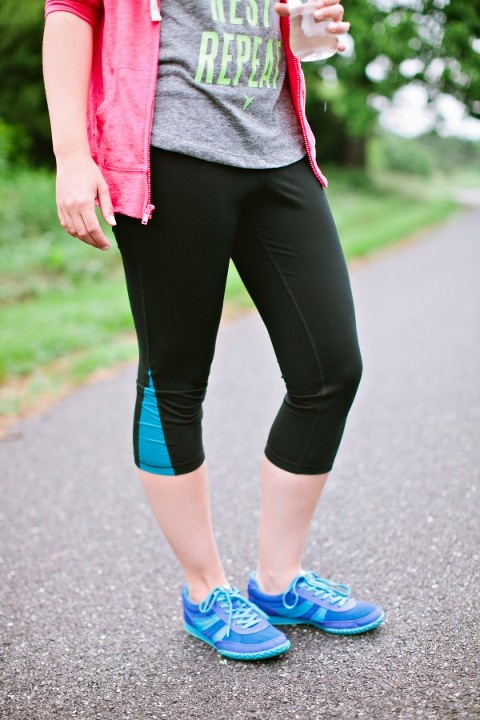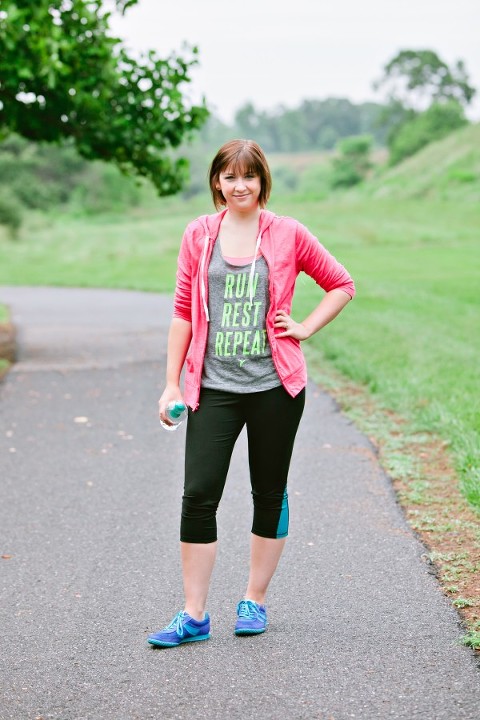 The funny thing was, although it may be hard to tell in the photos, it was raining pretty steadily during our impromptu Saturday morning shoot. You may be able to see the rain drops in the second half of our session (seen below), and my hair starts to look just ever so slightly wet, but we made the best of it. Once we got back to Liz's studio and were going through the photos, we happily discovered just how bright the colors came out thanks to the dim lighting. I was so excited to be able to incorporate Rocky too – He's a trooper, and just so gosh darn photogenic. If I do say so myself.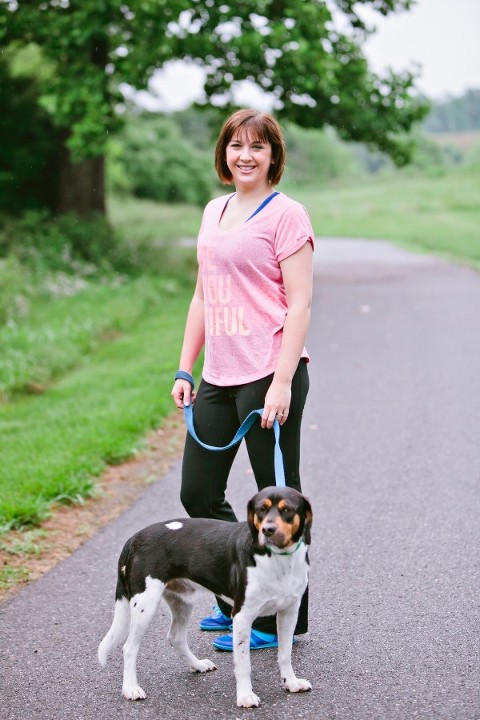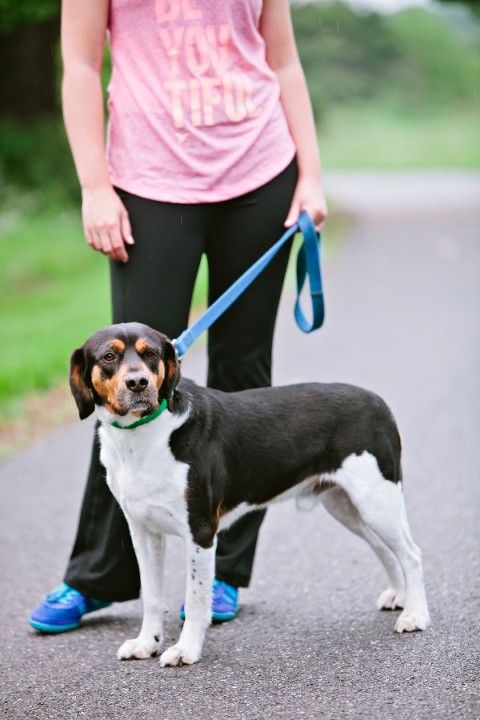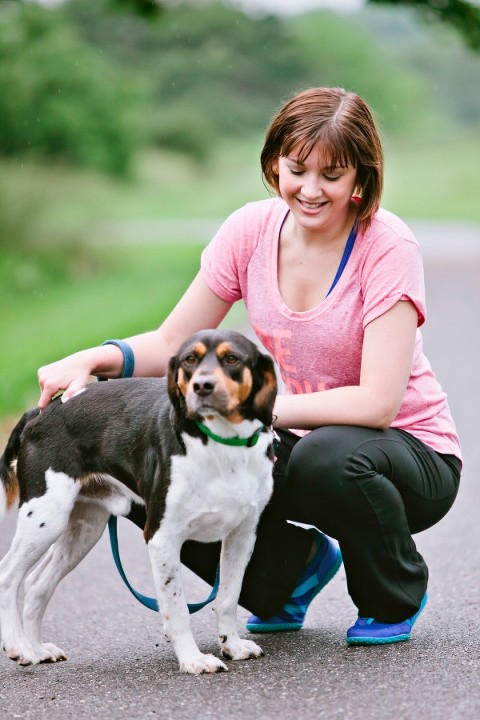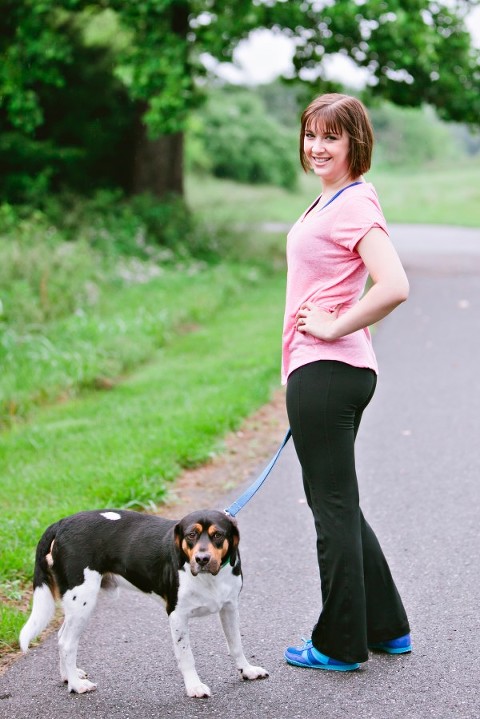 So there's a little behind-the-scenes look into my one and only 30 minutes as a "model." I hate to sound like a broken record, but I have to extend one last big thanks to Liz for believing in my brand enough to donate her time and incredible talent to this project. I could not have pulled it off without her.
For links to the outfits seen above, click through to Glitter Guide!