For those of you who don't know, I'm currently working behind the scenes as a social media intern for Le Papier Studio. I help out with drafting blog posts and assisting the founder, Vana Chupp, with Pinterest and Facebook management, among a few other things. It's been an incredible experience, learning from such a wonderful mentor, and last week I came home to a welcome "Thank you!" from Vana herself. After struggling my way through a tough week of back-and-forths with theme administrators and servers to get the new site up and running, I so needed this pick-me-up. And once I finished ripping open the (gorgeous!) packaging, I knew that I just HAD to share the photogenic goods with all of you.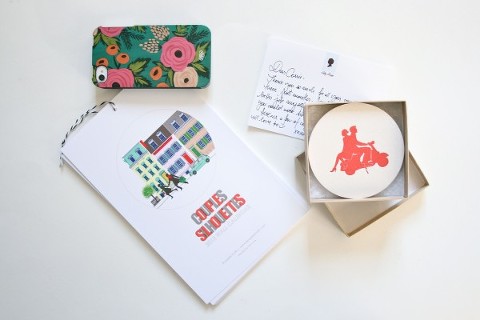 First up, we have this set of gorgeous letterpress coasters. I adore the cute couple motif, Vespa included, and can't wait to put one at my desk at work. And another at my studio desk. And one more on my nightstand. And beside my favorite chair in the living room…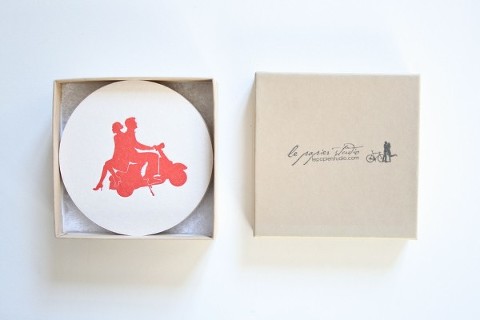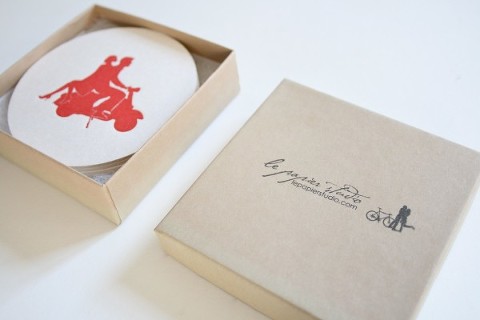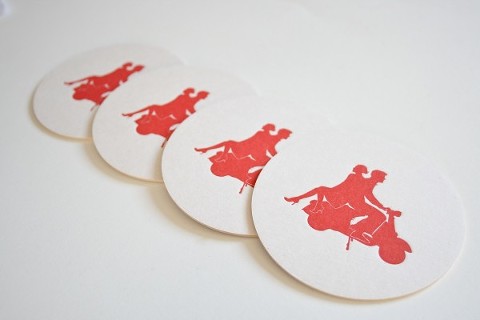 I literally gasped out loud in glee when I unwrapped this new iPhone case. I have been coveting one of the newly released Rifle Paper Co. cellphone cases ever since sneak peeks started circulating around the Internet. Even John loves the look of my new floral beauty, and it turns out that Vana sports the same one on her phone! I'm head over heels in love with it.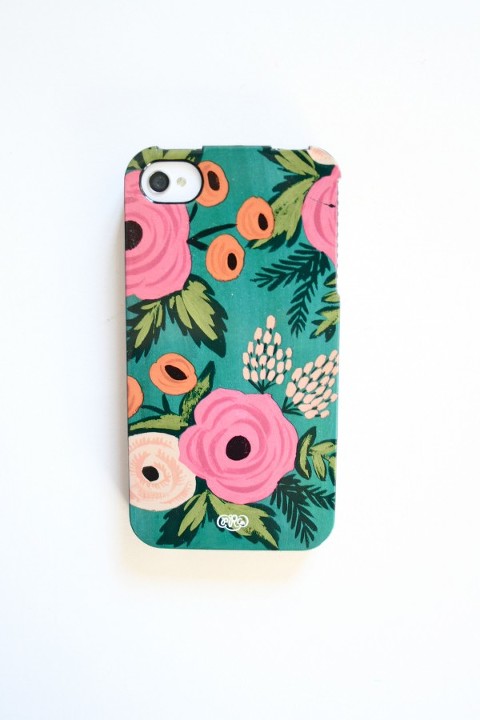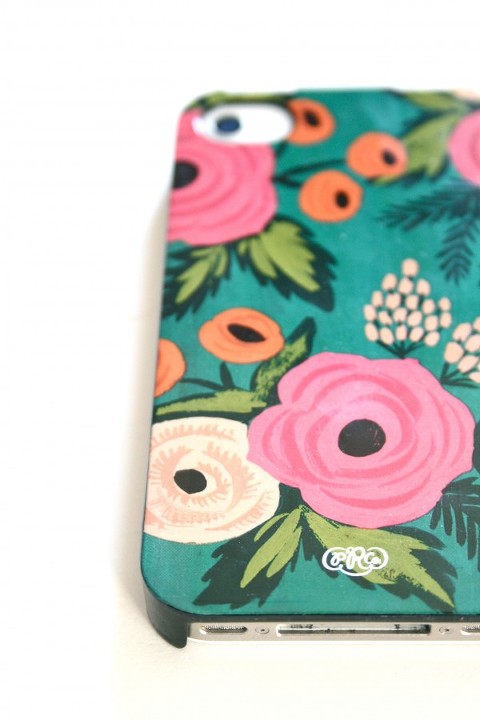 The couples silhouettes calendar was yet another sweet surprise. I've always been the type to say that you can never have too many calendars. I've got one in my studio, one in the kitchen and another in our bedroom – But I've been in desperate need of an extra special calendar for my new office at work. This one fits the bill and then some, with lovely silhouettes of couples dashing through city streets, toasting the New Year, enjoying a bike ride and toting home a Christmas tree. I can't wait to frame the illustrations when 2013 wraps up.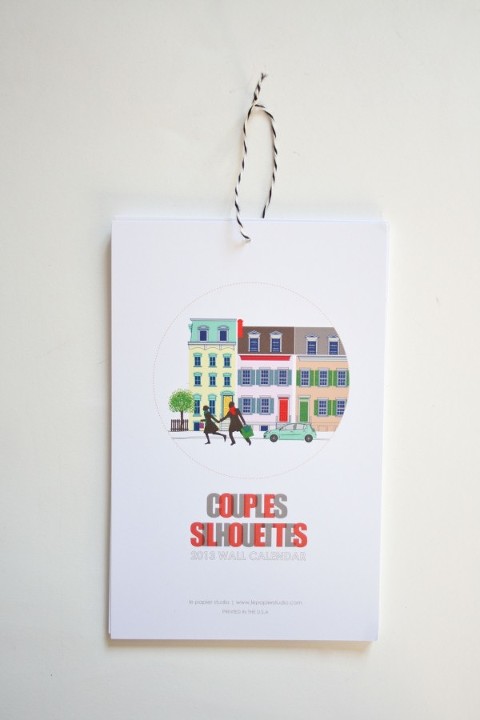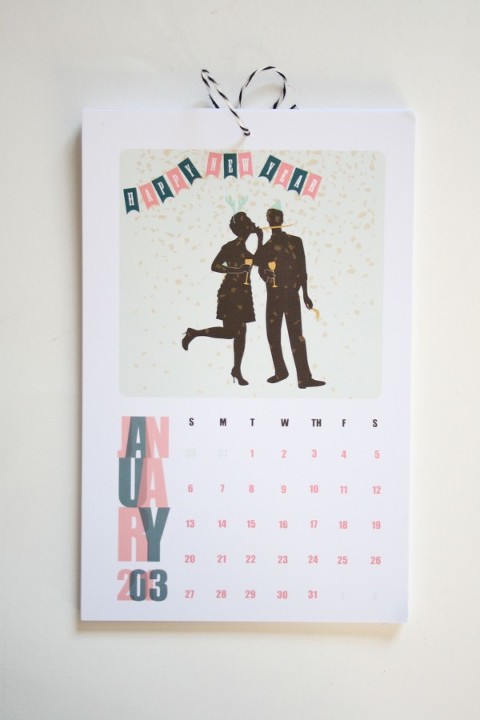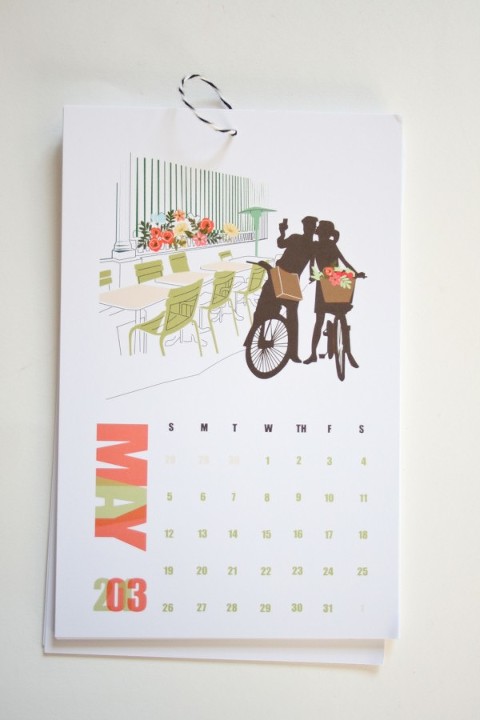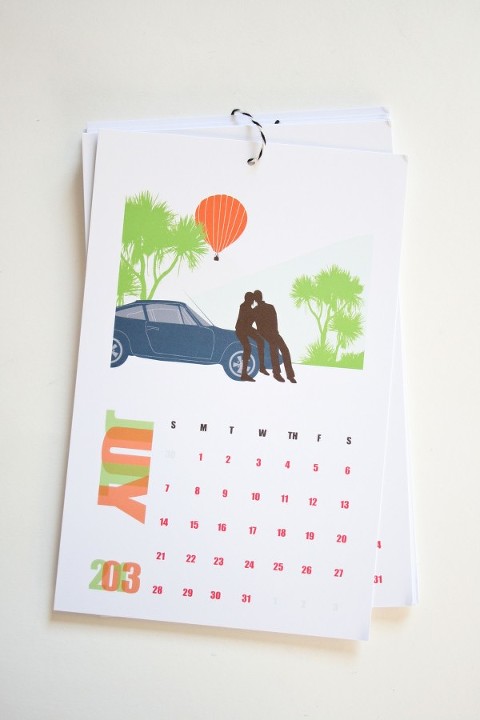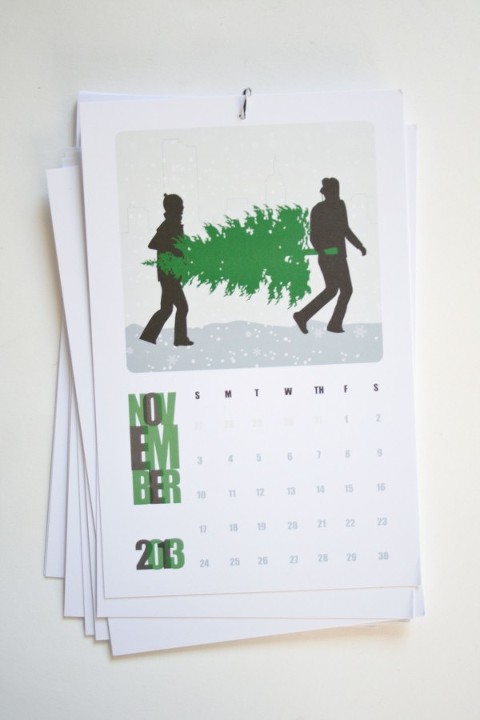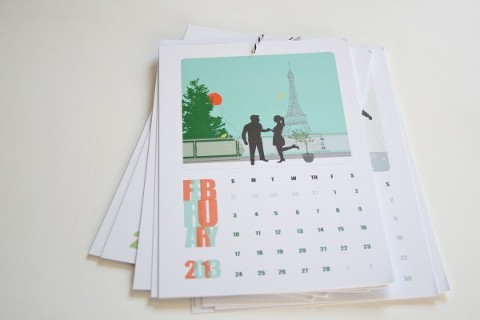 Sent along with a beautiful personal note, Vana couldn't have made my day any better – And, like I said, I really really really needed it…Thanks again, Vana for thinking of me and for teaching me so much over the past few months! It's been a joy to work with you and to work for your fabulous brand. GO TEAM LPS!!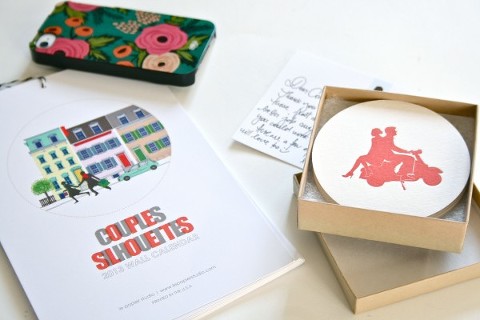 P.S. Apparently the issue has already come out in some parts of the country, but if you haven't already heard via my social media, the issue of Better Homes & Gardens featuring yours truly comes out nationwide tomorrow! Flip to the back page, and you'll see a familiar face alongside a familiar project featured way back when, right here on DGD. See you tomorrow morning for even more information and even MORE behind the scenes goods. Have I mentioned that I am so so thankful…?