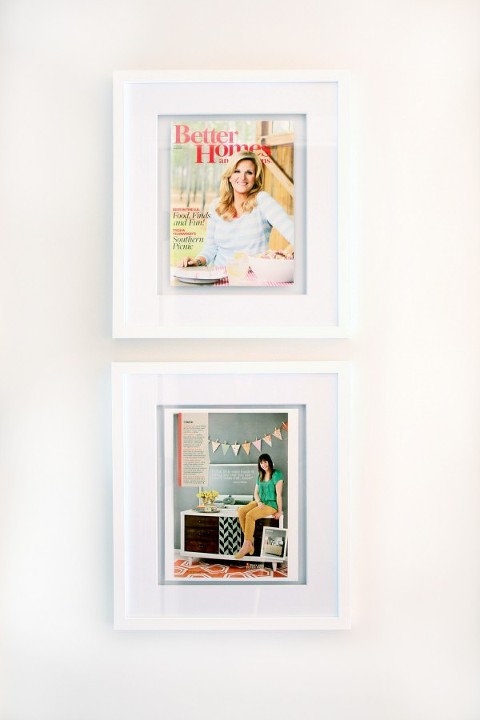 Today's the day! The Better Homes & Gardens July issue that features little old me and my favorite DIY project to date has finally hit newstands (and yes, I framed my advance copy just hours after receiving it). I hope that you will take a moment to check it out the next time you're perusing the magazine section at Barnes & Noble, Kroger, Walgreens…Wherever and whenever you happen to find yourself near one. This is a big moment for me, but the real stars of this show are the blog, the dresser and all of YOU who have helped me find the confidence I needed to push the limits of my creativity.
I couldn't have done it without you!!!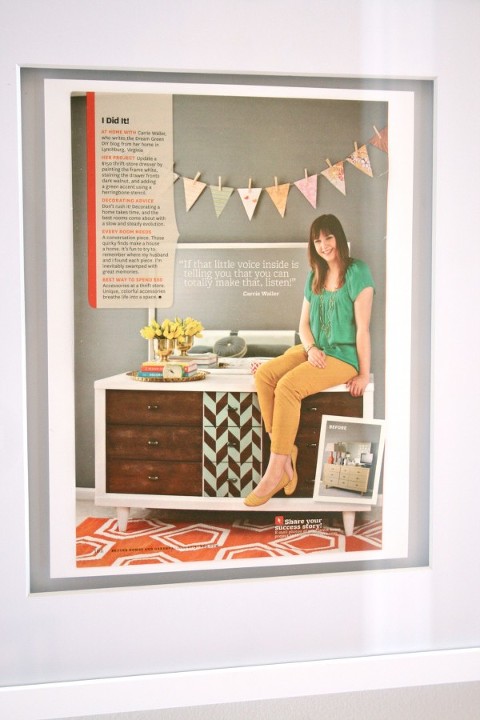 I'm going to be short winded today here on DGD only because I invite you to click through to the Better Homes & Gardens Style Spotters blog, where I'm sharing an intimate behind the scenes look at how the photoshoot came about.
Enjoy!
xo,
Carrie