First of all, I just want to thank ALL of you for your sweet support after yesterday's Better Homes & Gardens feature. It was incredible to feel the rush of encouragement from everyone, whether it was from my mom or from someone I had never even met. But since I know, without a doubt, that at least a few of you are sick and tired of hearing about the feature, I'm going to smile, nod and shut the heck up (I say this with a glimmer and a smile, by the way). So THANK YOU!!!! But let's finally move forward…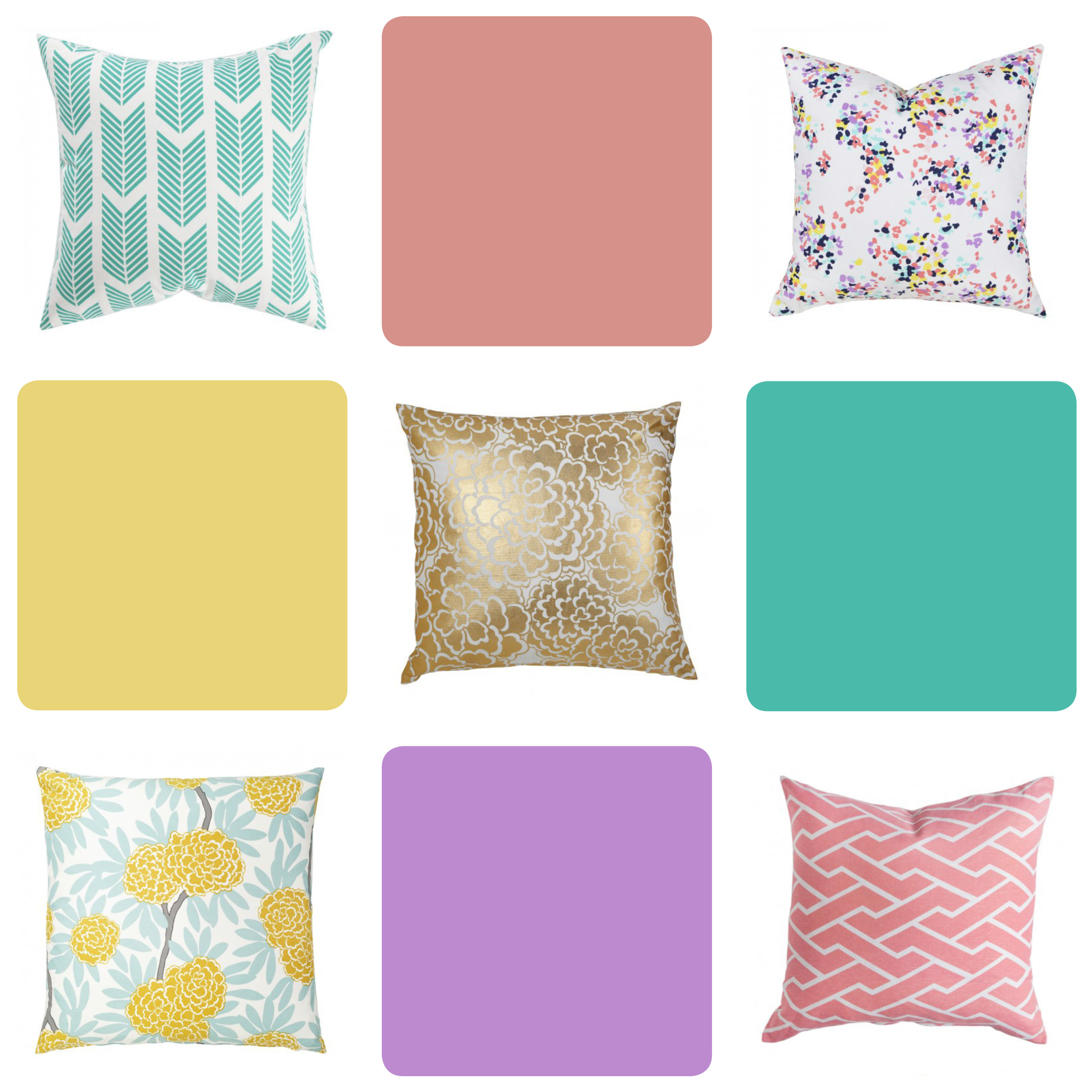 Today, I wanted to gush about one of my favorite newly discovered designers. I first heard about Caitlin Wilson following her own feature on The Everygirl. Everything about this particular post caught my eye – from the colors and styling, to the patterns, not to mention the incredibly vibrant gal behind it all. At just 28 years old, Caitlin's bold and sophisticated textiles (a sampling of which can be seen above) have taken Pinterest by storm. Even before I became familiar with the Caitlin Wilson Textiles brand, I remember pausing every time I stumbled upon a pin featuring her work. And now that I know it by sight, I can't help but smile every time I see one of her pillows featured in yet ANOTHER gorgeous home. This is one talented designer, and one that I was more than happy to welcome into my own home, even if just in the form of one (beautiful) little pillow.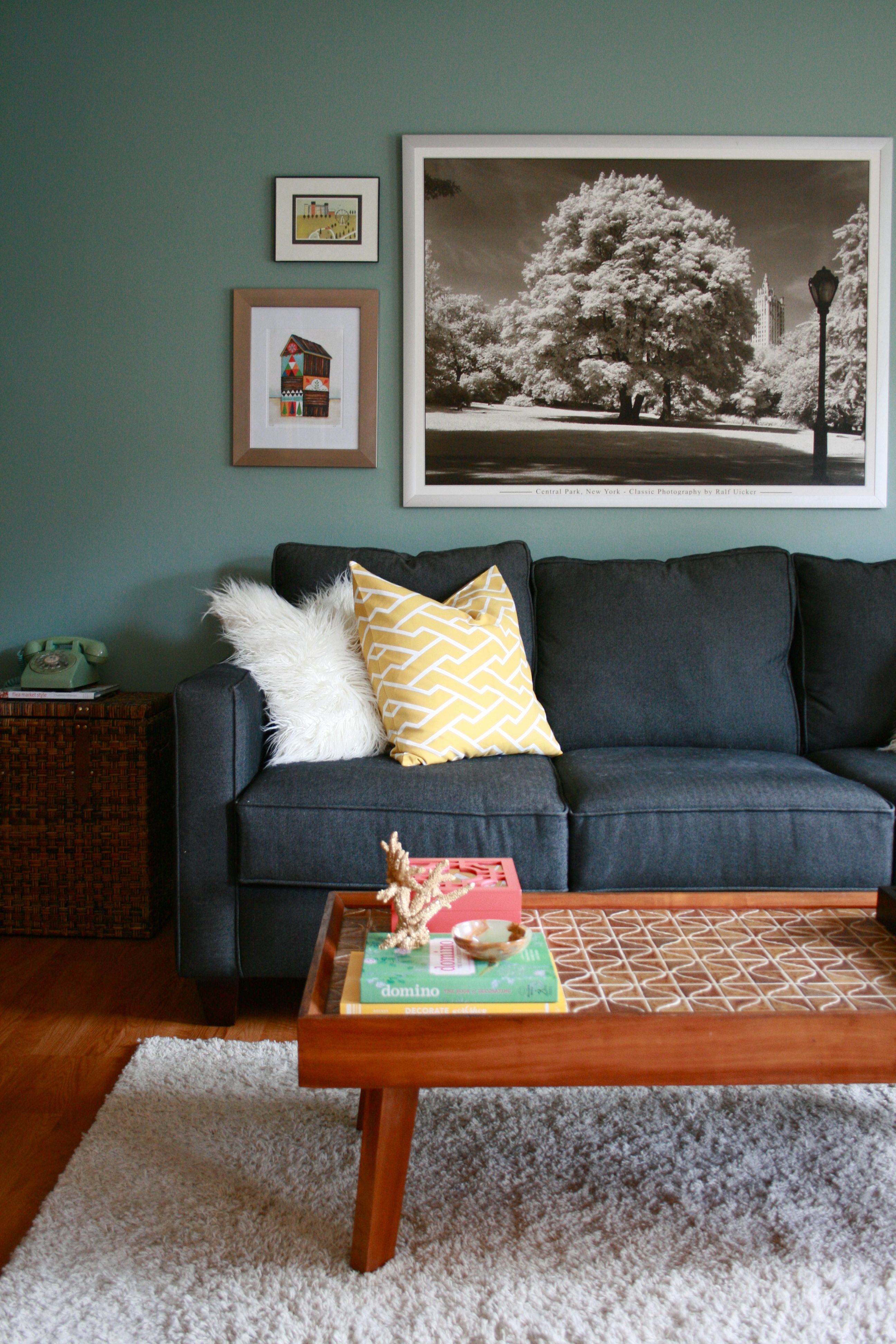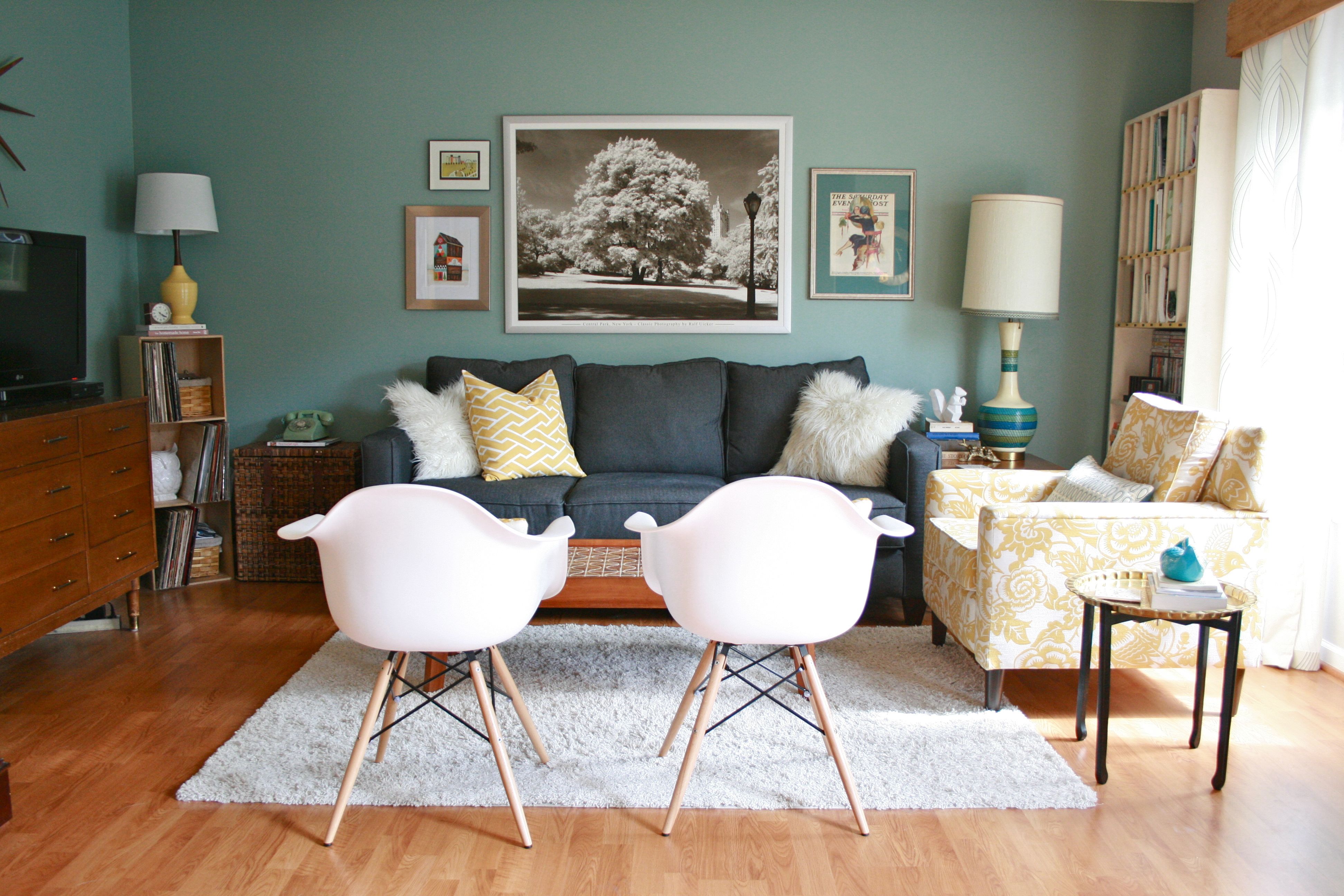 Although rightfully so, her designer wares are a bit pricey, so when I decided that I just HAD to have one, I could only allow myself just the one. Luckily, I happened upon one of her recent moving sales, and scored my new Mustard City Maze pillow cover at a slight discount.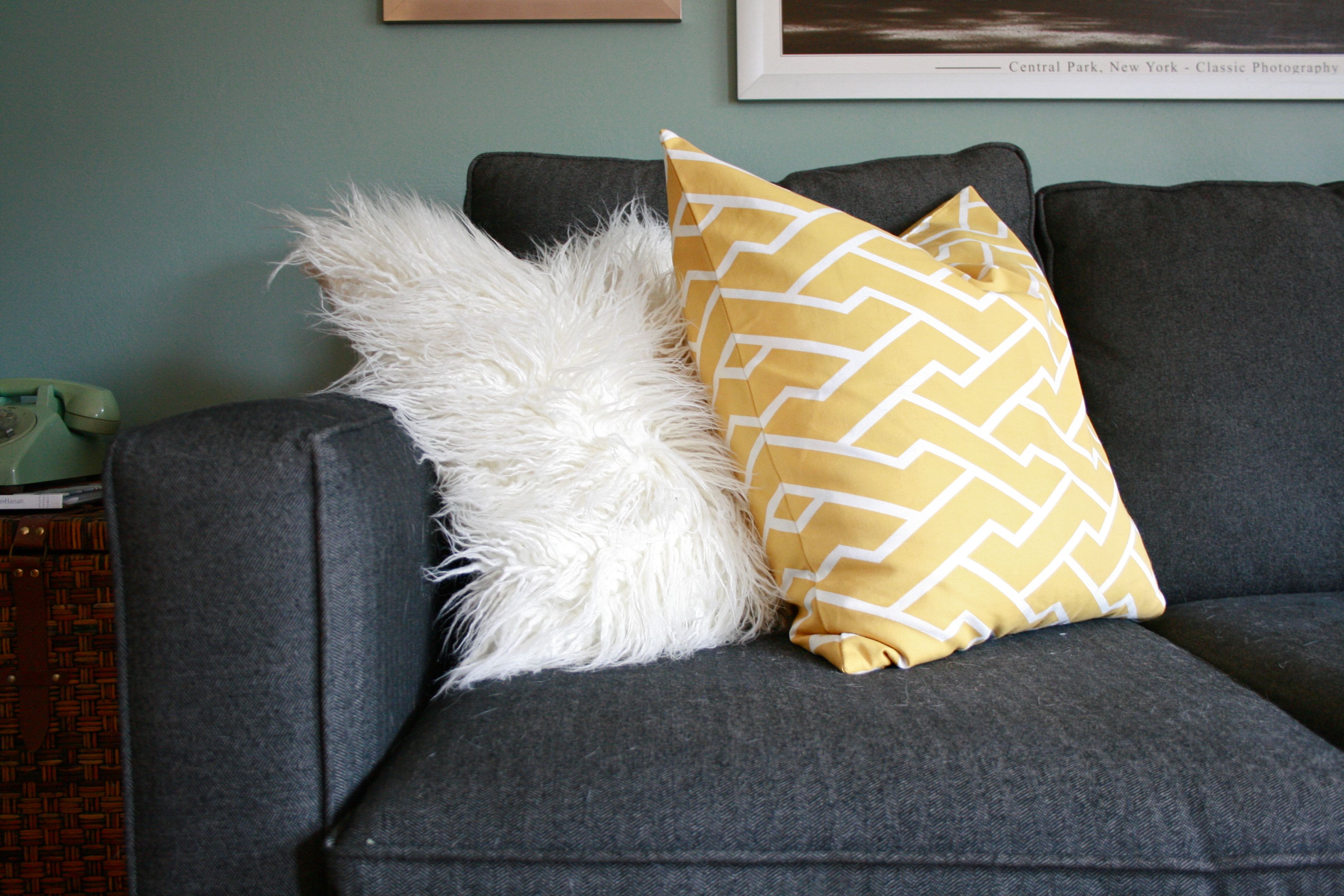 As soon as I saw the mustard yellow color plus that modern-meets-traditional geometric pattern, I felt like it was a match made in heaven for our living room. Happily, the shade of yellow perfectly suited the color of our accent chair by the window. Now I've just got to find a counterpart to go on the opposite side…While I would love to IMMEDIATELY add this one to the mix, I'm going to have to hold off and save up for a bit.
I'd love to know – If you could have any Caitlin Wilson design you wanted, which would you pick? There are so many to choose from, but I adore her newly released British Bouquet Pillow…