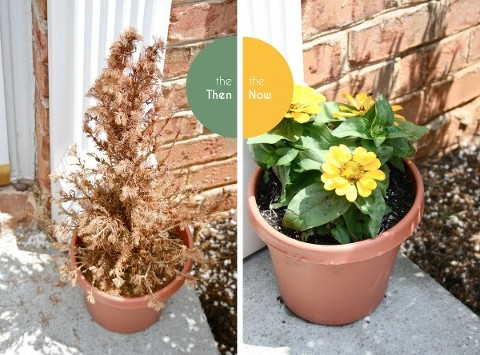 Just a quick update for you today! Although you won't see a major project here this morning, rest assured that I've got several going on behind the scenes that I can't wait to tell you all about. We've got high gloss metallic paint, we've got no-sew curtains in the works and we may even be talking about wallpaper (not all at the same time, of course). But, this lovely Friday morning I'm telling you about my seasonal curb appeal face lift.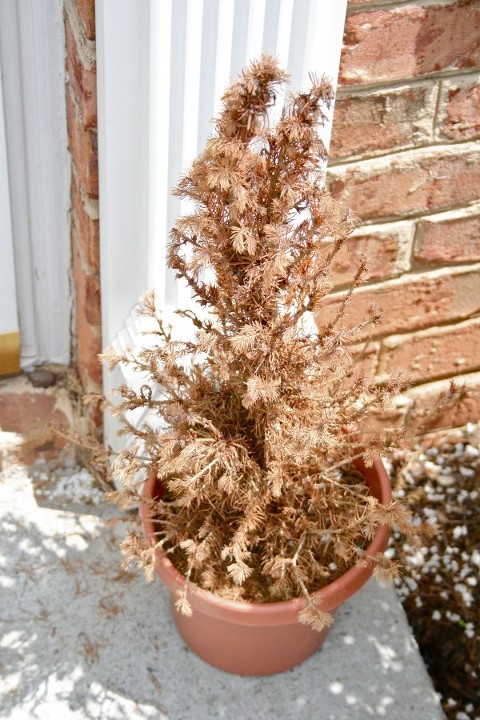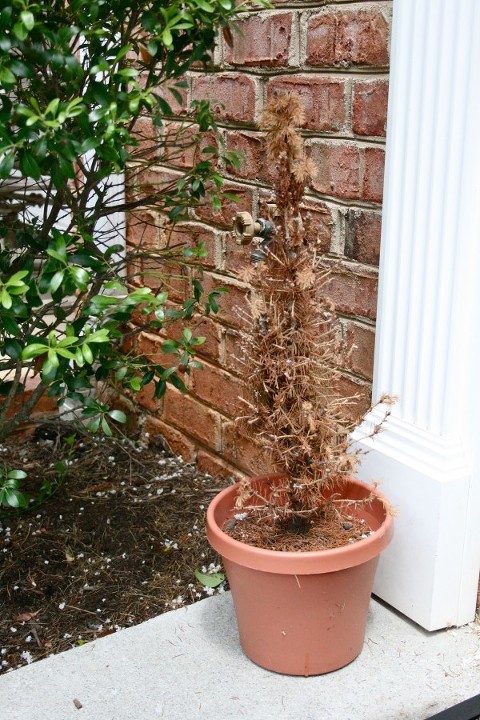 Do you think maybe it was time to hop on that to-do list item? I'd say that pair of long-gone plants was in desperate need of replacement, ohhhhh…three to four weeks ago. But alas, life took precedence and our home's first impression suffered for it. I imagine the house sheepishly looking the other direction anytime a neighbor walked by, which is about every five minutes since we live in a quaint, side-walked city center neighborhood.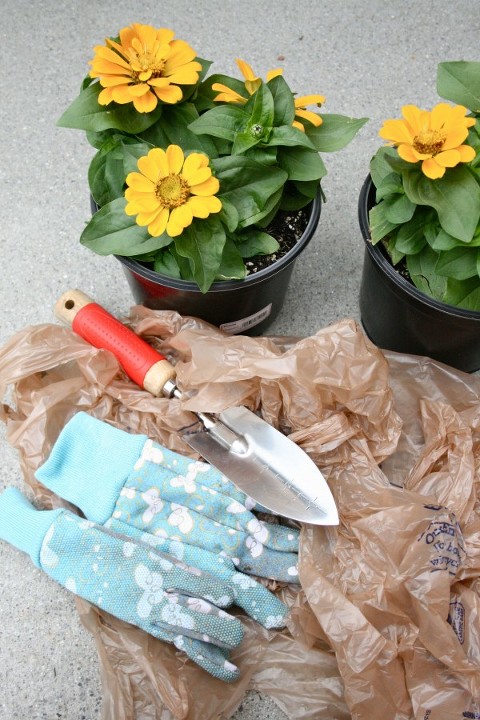 I really don't have any good excuse for letting this go so grossly unattended to because it only ended up costing me $8 and about ten minutes of my time. The first thing I needed was new greenery, of course. So I hopped on over to our local hardware store and picked out two $4 Zinnias. Back at home, I grabbed my trowel, gardening gloves and a couple of plastic bags, the latter of which I immediately filled with my dead evergreens. After plopping my new flowers in the freshly vacant pots and brushing away the debris, I was done. Done, and asking myself why it took me so long to do this in the first place.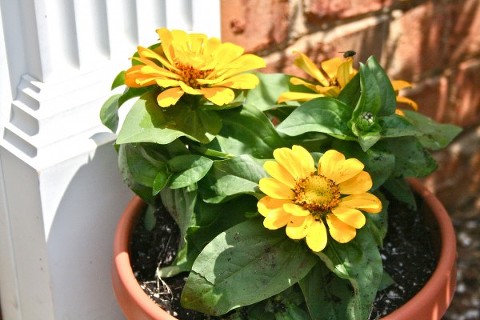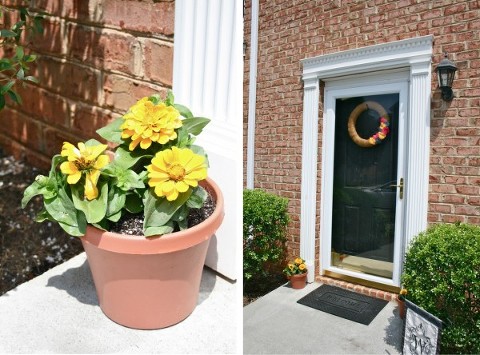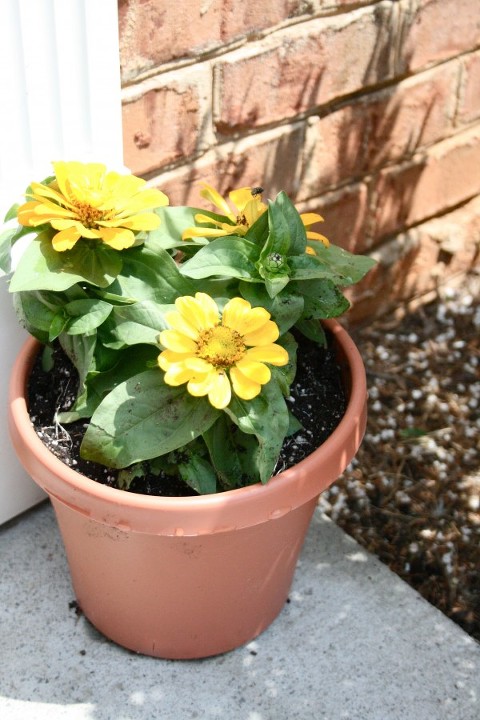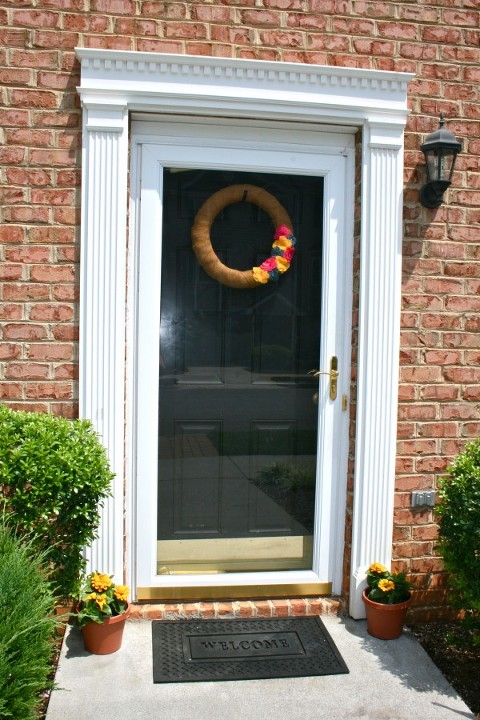 It's certainly not my most dramatic update in terms of finished product, but it's pretty dramatic when you take the "Before" into account along with the "After." Our home is happily smiling and waving to all passers by once more.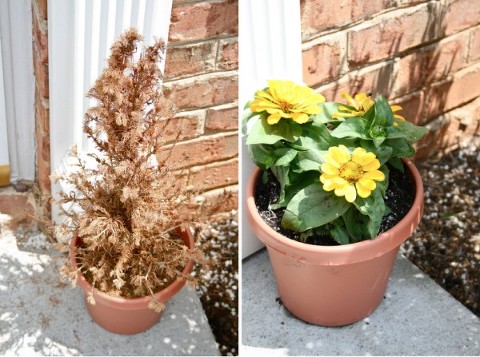 What are your big plans for the weekend? Any projects on the list of things to do? Maybe today's mini project will motivate you to change out your own dead or dying planters. I can't be the only one, right? Right…?
P.S. Did you happen to catch my latest feature for Glitter Guide this week? In it, we profiled the chic office spaces of some of our favorite business women, from bloggers and PR pros, to magazine editors and jewelry designers. I had an absolute blast reaching out to these ladies and coordinating the finished piece. I hope you enjoy!