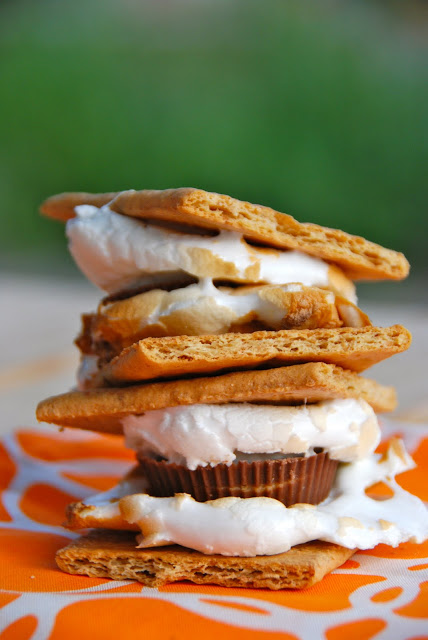 Source: Simple Girl
Happy Labor Day everyone! I hope that you have a fun day of relaxation planned ahead. John and I are hopping out for some errands here in a second, and then it's off to the river for a few hours with a kayak and gaggle of friends in tow.
Although we are taking the day off from responsibility, I couldn't leave you without some kind of inspiration. John was actually the one to bring this Pinterest pin to the forefront, and I can't wait to try it out first hand. I always have smores materials in the pantry this time of year, but now I have an excuse to add Reese's cups to that pile of ingredients. Brilliant. Just brilliant.
P.S. Don't forget – You have until Wednesday to enter your name to win your very own "Hello Darling" Pretty Smitten print!