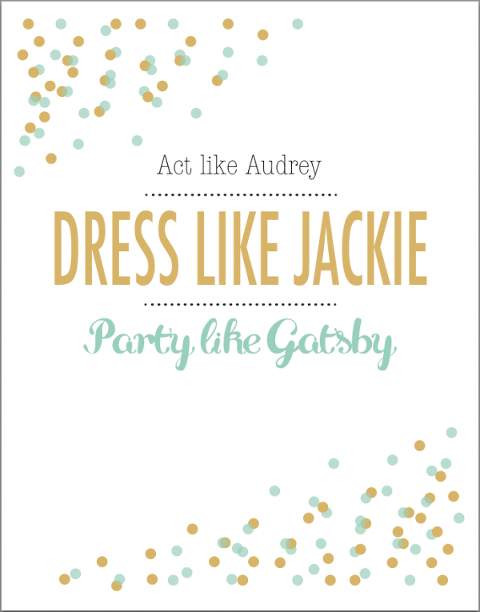 Today is the final day of a big kitchen install at my first client's house, so I'm flitting around like a butterfly this morning getting everything ready. We need anchors, we need spice jars, we need an energetic cordless screwdriver and lots of crossed fingers that all of our measurements are perfect. Have I mentioned lately that I love my job?
Well TONS of details on that project are around the corner, but until then I wanted to share a fun print that I recently designed for the studio of a friend of mine – After putting the finishing touches together, I got the feeling that a few of you might like to grab the perky saying for yourselves. Feel free to click the link for the Free Printable and slap this glittery teal baby behind glass in your own home!
P.S. Only ONE more day to enter your name in the drawing for 6 free FLOR tiles! Details here…
P.P.S. I wanted to invite all of you to follow along with me and the rest of the Pinning Pros as we host a pinning party with BHG editors. This time we are grabbing all things organization – You don't want to miss out! Follow the special board here.