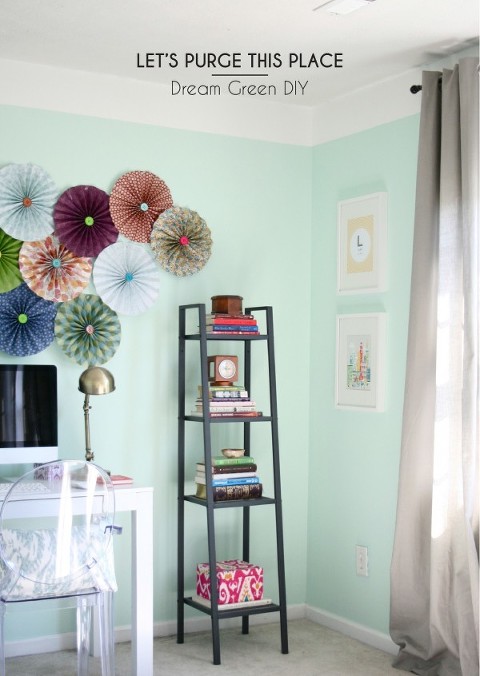 Okay guys, time to get real. So I came home last Thursday night just completely overwhelmed. This truly didn't make any sense, because I'm up to date on most of my projects, I don't have any major looming deadlines (at least not the kind I can't handle) and I have a freaking Christmas tree set up in our living room!!! But really, I just couldn't understand why I was so upset and anxious.
Then I took a moment to look around. Not including the aforementioned prelit evergreen, which isn't to be touched, we just had too much stuff. Too. Much. Stuff. I know that I should feel thankful for all that we have, but I feel like we are just about buried under my home accessory and furniture obsession. The buck stops here, folks.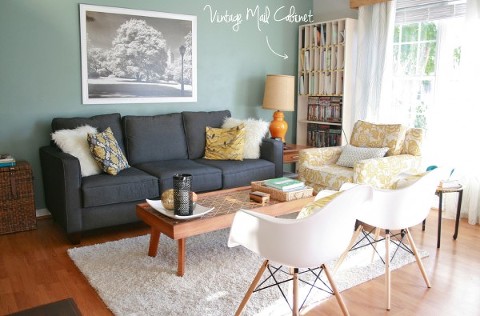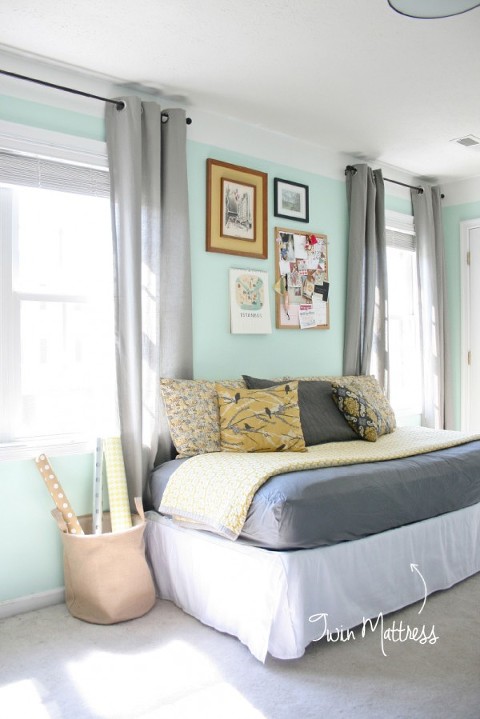 It's officially time for me to quit falling back on my "But we'll be able to use it in our next bigger house!" excuse. I need to purge and I need to purge in a bigger way than our yard sale over the summer. So I'm parting with some of the pieces that I instinctually know would be happier in someone else's home, where they don't have to compete with our (somehow consistently!) multiplying hoard of antiques and IKEA purchases. Thanks to Mallory for the photo of the bookshelf below!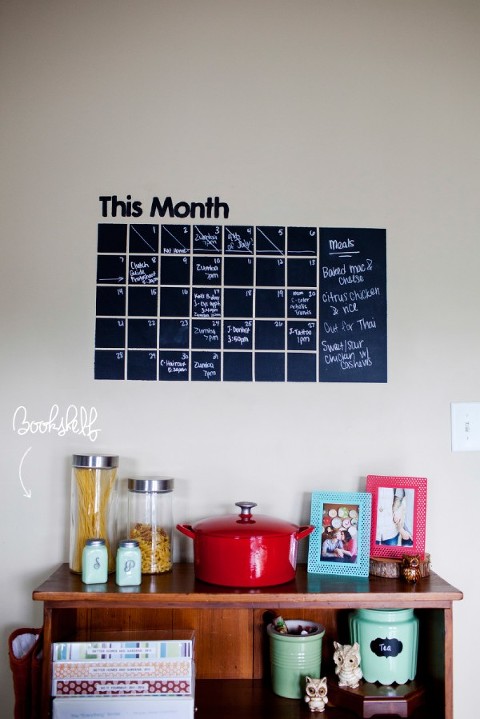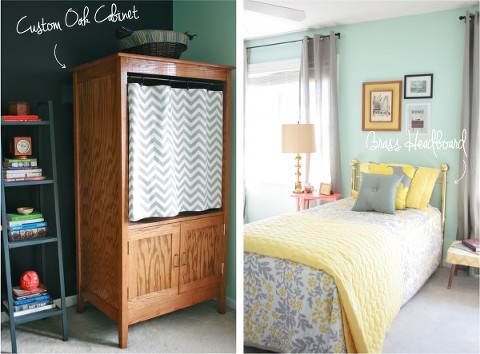 All of the images you see here feature pieces that are up for grabs in this flash sale and, although I'd love to ship these treasures off to readers afar, I think I'm going to have to keep this one local. We're tossing around the "Pick Up Only" phrase and think we'll have to stick to our guns on that, otherwise my husband and I will BOTH go crazy tying to coordinate it all. Here's a full list of everything involved:
Vintage record table
IKEA bookshelf SOLD
Vintage mail cabinet
Handmade custom oak armoire/cabinet + chevron curtain (my dad built this one by hand and will be particularly hard to part with)
Twin bed mattress, box spring and frame
Twin brass headboard
Teal lamp + burlap lampshade SOLD
Antique wood bookshelf SOLD
Coral sidetable SOLD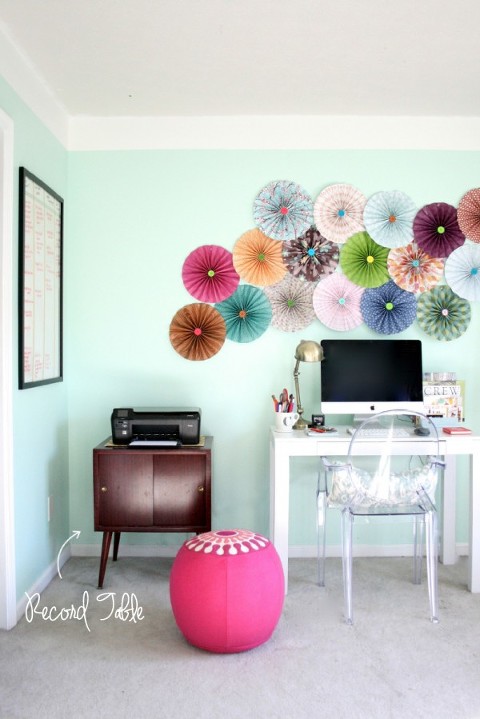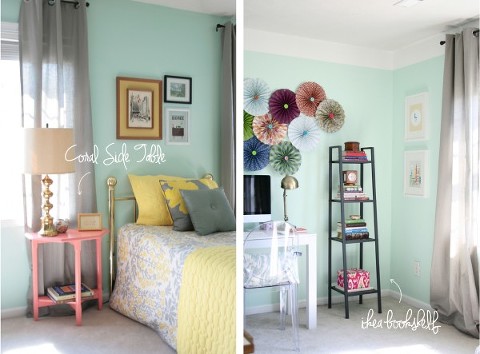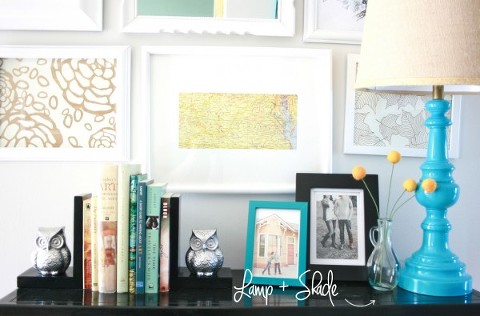 Email me at DreamGreenDIY@gmail.com for pricing info and to coordinate. First come, first serve so don't hesitate if you've had your eye on something for a while! Now, as far as this mystery furniture factory I've got going on…I know I can't possibly be the only one dealing with this. Right? …Right?
P.S. The winner of the Khristian A. Howell 2014 calendar has been announced! Was it you? Click here to find out.