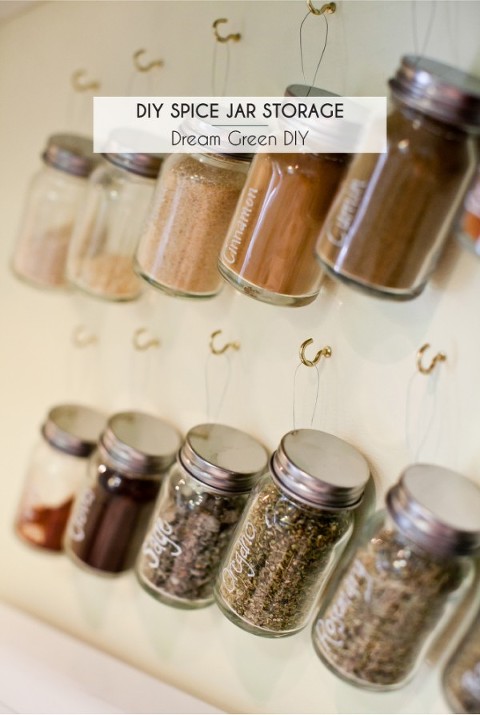 As promised, I'm back with the run down on our favorite little corner of Liz's DIY kitchen redesign – the hanging spice jar rack. Initially inspired by this project, Liz asked if there was some way for us to manipulate the final look for her family's purposes. "No problem!" I said, and luckily for us, it wasn't.
Supplies:
14 glass spice jars (we bought ours at World Market)
Wire
Wire cutters (or scissors if your wire is thin enough)
Paint pen
14 gold wall hooks
Level
Ruler
Directions:
Lay out your jars in a group, and then cut a length of wire, 6 inches in length. Bring the ends of the wire together and overlap by about an inch. Twist together to create a circle, then loop over your first jar. Twist the wire over itself until it butts right up to the rim of the jar and twist once more – it will look like an "8" at this point.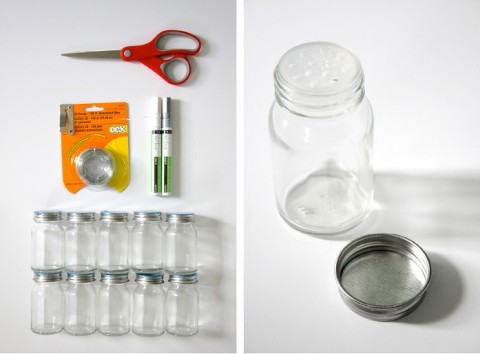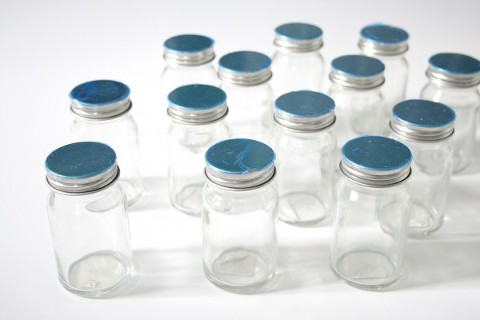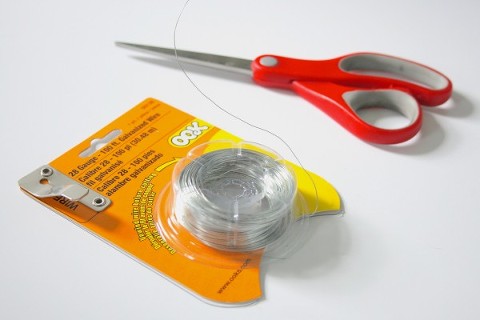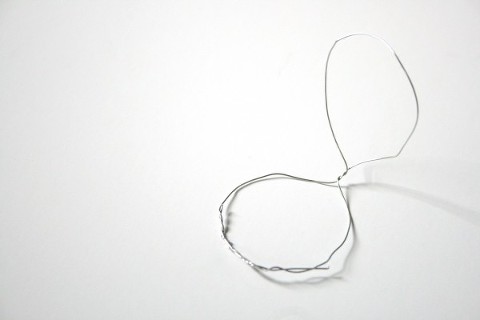 The photo above is a quick demonstration of what it will look like sans jar, but with the jar in place, the wire should now be wrapped snuggly around the glass creating a little ring that's ready for hanging.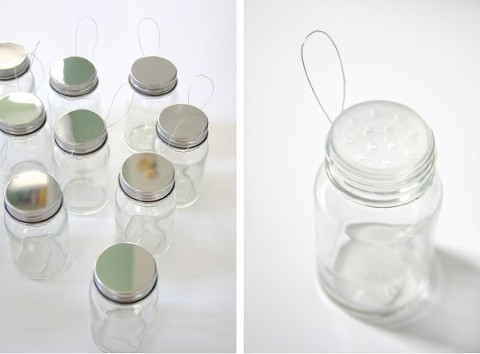 Once all of your jars have their wire rings, fill them with your spices of choice and label them right on the jar using the paint pen. Then, with the level and ruler, install 14 gold wall hooks in whatever configuration you prefer. We went with two simple lines of jars, but you could stagger them, create a circle or even a square.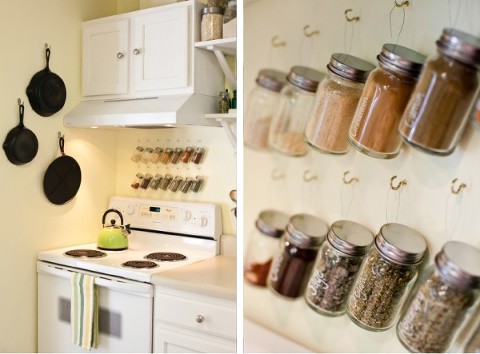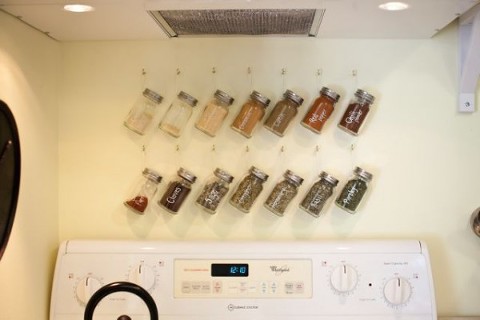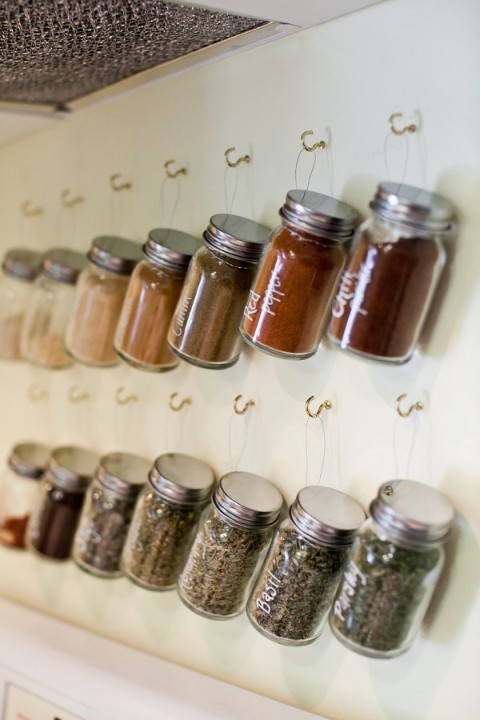 Thanks again for having me, Liz, and for letting me share all of your kitchen's many secrets!
P.S. Happy Halloween!! If you missed my two contributions for the season, click here and here. Enjoy!