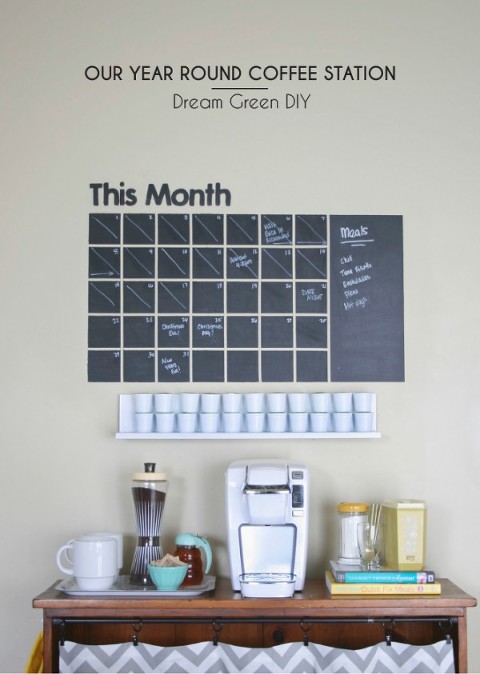 Before getting its "Merry Makeover" last month, our brand new coffee station enjoyed a slightly more demure, everyday look. No glittery ornaments or evergreen sprigs here, but we were still able to incorporate lots of color and personality using a couple of things we already had on hand, plus a trio of antiques snagged on a whim.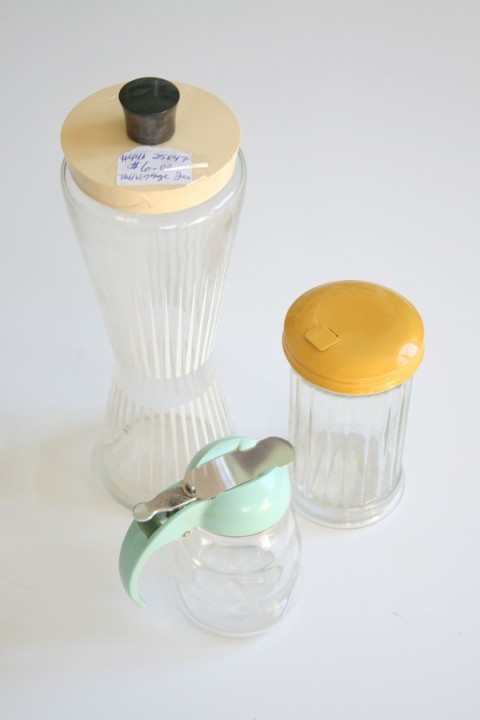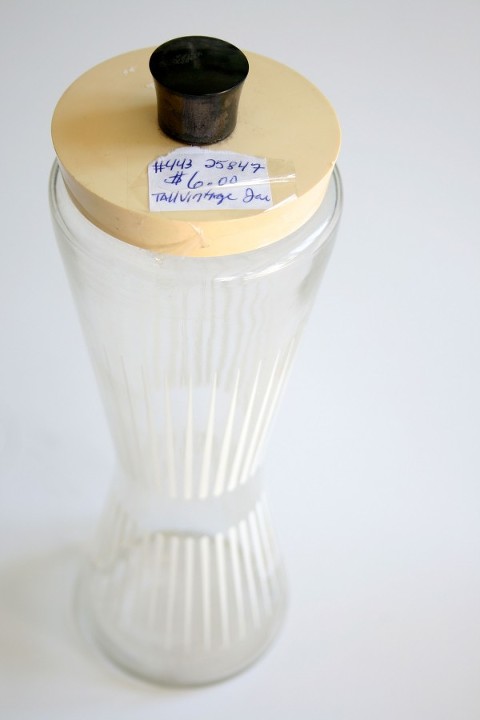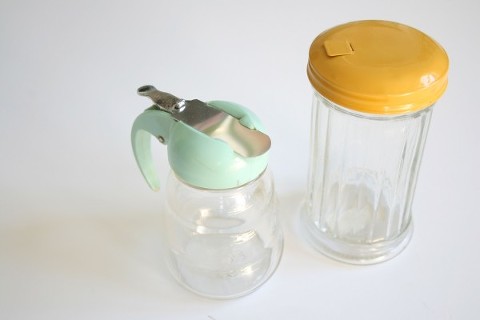 The vintage pieces came from an antique mall in Winston-Salem, picked up during a visit to see my sister who is a grad student at Wake Forest. I think I spent about $16 on the three pieces you see there – a tall lidded jar, glass sugar dispenser and syrup bottle. Incredibly, I hadn't even been thinking about my coffee station when I grabbed up these second-hand, mid-century treasures. My first thought was only for the color combo, teal and yellow being our main whole house palette. But once I got everything home and thoroughly washed, it became obvious that the set should join the coffee station clan.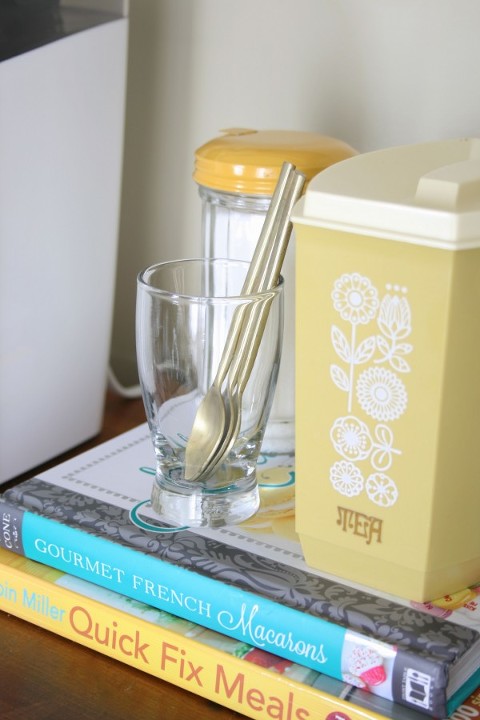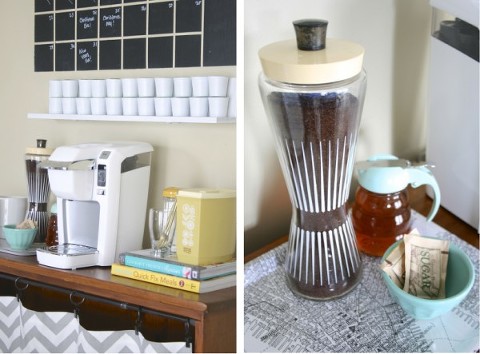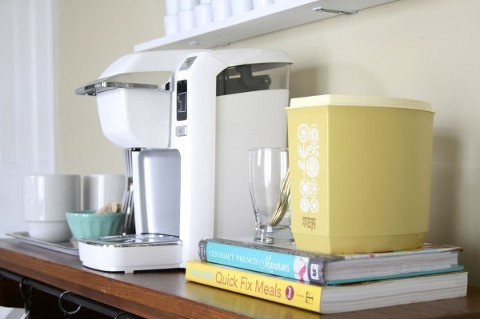 For the rest of the surface, I grabbed a tray to corral our mugs, the tall vintage jar was repurposed to hold coffee, the syrup bottle was filled with honey and a small aqua bowl from Anthropologie now organizes a pile of sugar packets. On the other end, I added a few cookbooks for color/height, a new-to-us mid-century tea canister, the vintage sugar dispenser and a little glass cup for a handful of gold spoons. With our brand new white Keurig Mini as the centerpiece, the set up was complete.
We use this little section of the kitchen now at least once a day, transforming what was once wasted space into something practical and stylish. Now, please excuse me while I go put it to good use…Happy Monday!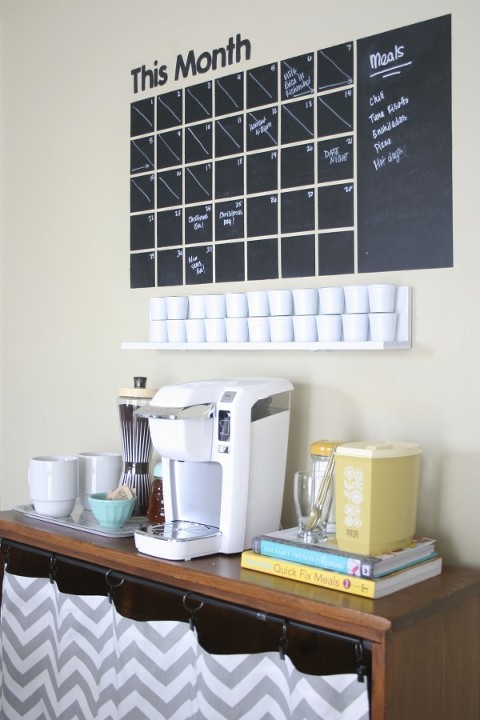 P.S. Sorry for the less than stellar photos, guys! To keep things real, I almost didn't post this update because of the image quality. Part of it is simply the nature of the light on this end of the house, but I also have been meaning to upgrade my camera for a while now. Happily, a brand new lens has been shipped and I was given a crash course in all things photography by my good friend, Liz. You should be seeing an all-around improvement soon! Thanks for stopping by and for looking past my amateur beginnings…