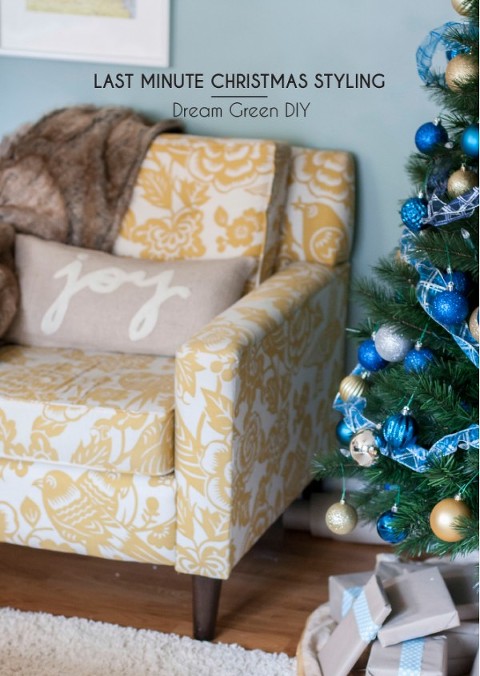 One of the awesome (and humbling!) perks of being part of the Home Depot Holiday Style Challenge this year was being the recipient of an incredibly generous gift card to Home Decorators Collection. With it, I was able to put a lot of the finishing touches on my holiday-scape, including the cute "Joy" pillow I plopped on our living room chair, as well as some ornament and decor storage that I'll be sure to share in the coming weeks.
My biggest splurge, though, was a brand new faux fur blanket. I thought, what better way to ring in the holiday season than with a voluptuous, luxurious, ultra soft furry throw. Alas, the powers that be placed my new favorite HDC purchase on back order and it didn't make it in time for my Home Depot photo shoot. So let's consider this final Style Challenge update a little epilogue for the whole journey. And what a fancy epilogue it is…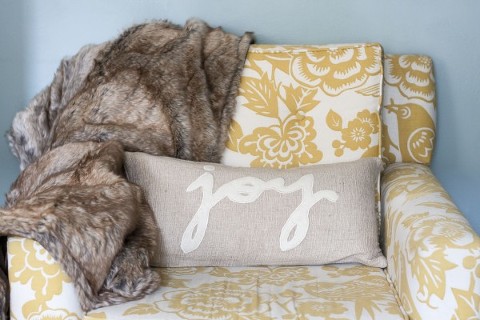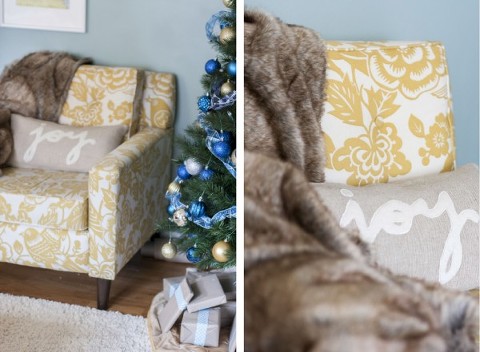 It should come as no surprise that the entire family has been taking advantage of our new fur throw. From the kitties, to the puppy, to the hubby, no one has let this one rest. In fact, I just realized that I'm typing this very post while wrapped in its folds, coffee cup within reach. Does NOT get much better than that…Thank you Home Decorators Collection!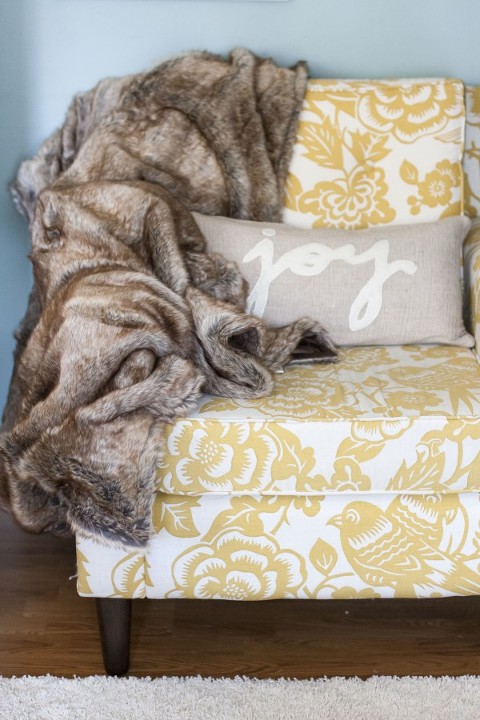 Oh and by the way, thanks to the huge generosity of the Home Depot and Home Decorators Collection, I'm going to be able to give a big donation of holiday decorations to an area school, church or children's organization. Locals, if you know of just such a place looking for a little Christmas cheer this season, let me know! I'm thrilled to have the opportunity to share what was donated to me this year. Happy (extra early) holiday season to you and yours!
Thanks, as always, for supporting the brands that allow me to create original (and 100% HONEST) content here on DGD.
P.S. The winner of the Lamps Plus gold Ripley lamp has been announced! Click through to see if it was you…